We had a packed, fun, productive, celebratory weekend. Let's rewind it!
Friday
On Friday I turned 34!!
I took the day off work, so after the kids got dropped off for school I went to a kickboxing class then grabbed my birthday Starbucks drink on the way home. One of my very best friends, Laura, shares the exact same birthday as me so we met up for a rooftop birthday brunch at RH Charlotte in SouthPark. It was our first time visiting this 50,000 square foot stunning gallery and I honestly think the breakfast was one of the best I've ever had in Charlotte.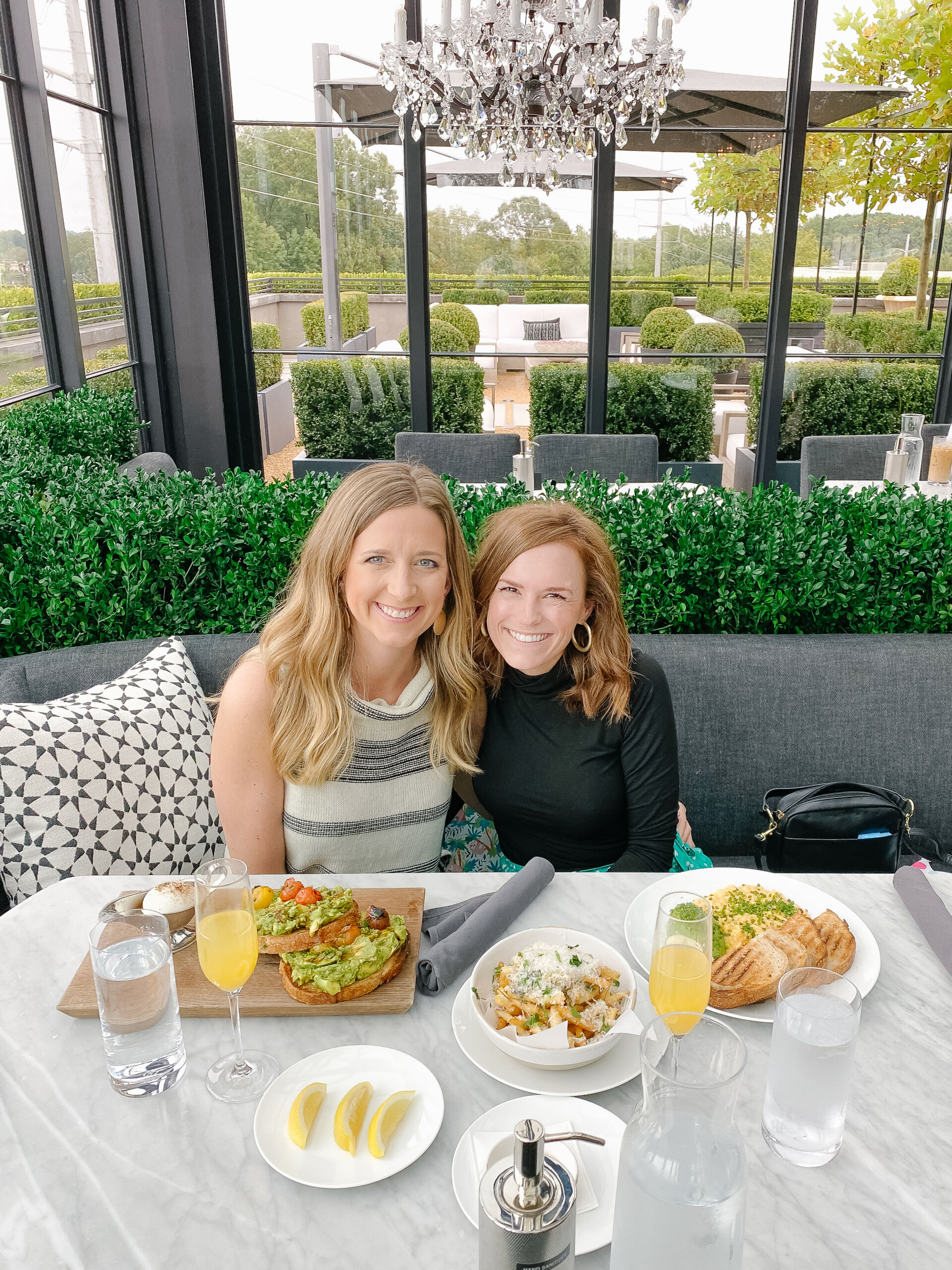 Matt and I picked up the kids as soon as Caroline's school day was over and they were pumped to be picked up early. At home we celebrated with cake (topped with trick candles!) and I opened my present — an Apple watch that I don't know how to use yet but am obsessed with already! For Family Movie Night we watched the Smurfs movie which was really cute…although admittedly, I was half watching because I was distracted setting up my watch!
It was a great birthday!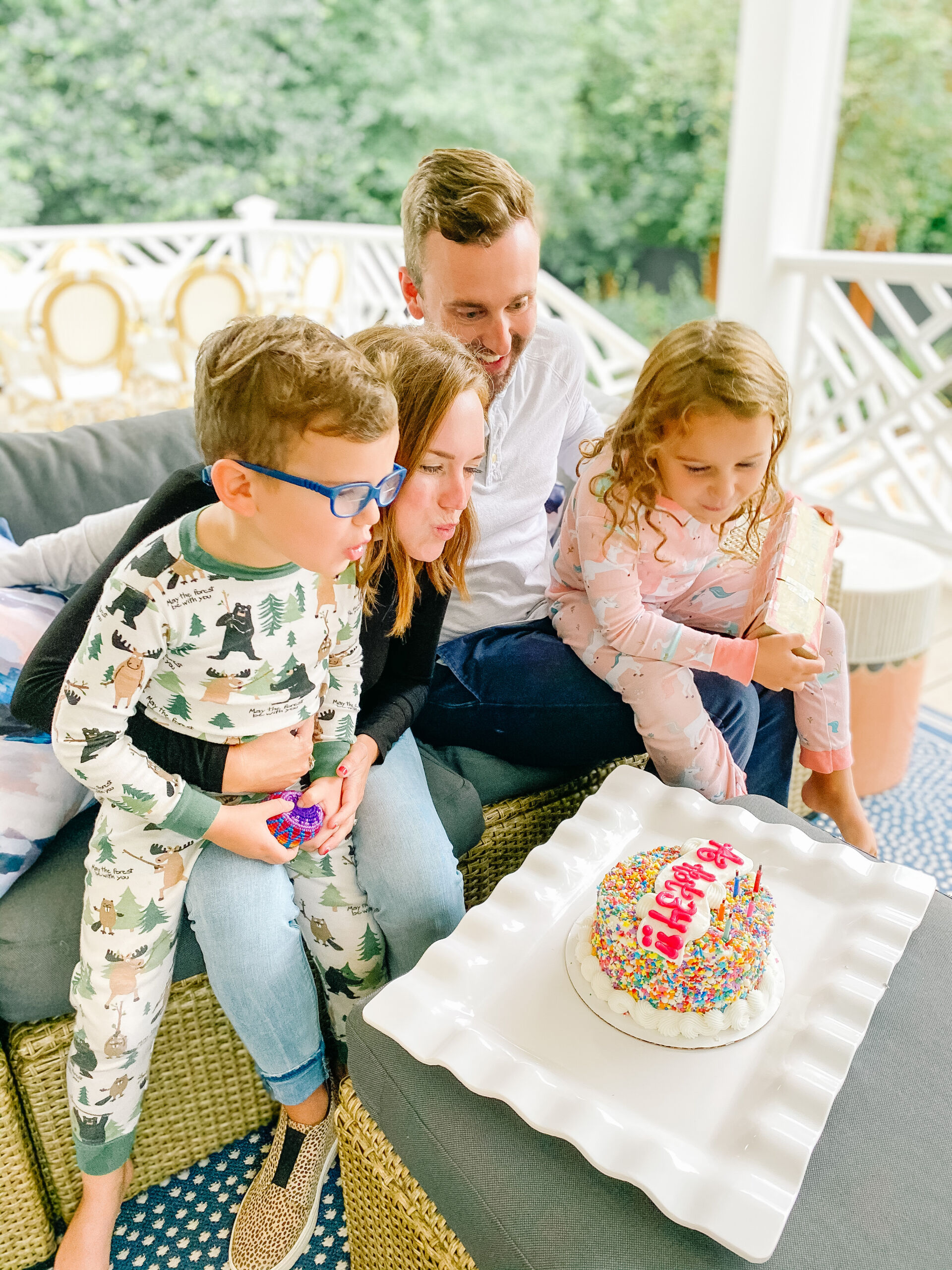 Saturday
After Matt made us all breakfast on Saturday morning, we visited Aw Shucks Farm. It was our first time visiting this farm (because all of our usual spots were completely booked for the entire season) and was our favorite pumpkin patch ever. There were SO many activities for the kids (bowling, corn maze, tons of farm animals, a huge slide and more) and delicious food. I crushed the fresh mini donuts while the kids demolished a funnel cake. We absolutely loved this farm and will definitely be visiting every year until our kids outgrow it.
After our fun morning, we picked up groceries, came home and I decided to pressure wash our driveway. I had originally just planned to decorate our porch for fall with mums, cabbages, pumpkins and more. However, after I had arranged them, I noticed the front porch could use a good power wash…and maybe the steps…and maybe the sidewalk…and then Matt got in on the fun and we just kept going. Anyway, it was the most gratifying project to see such a transformation!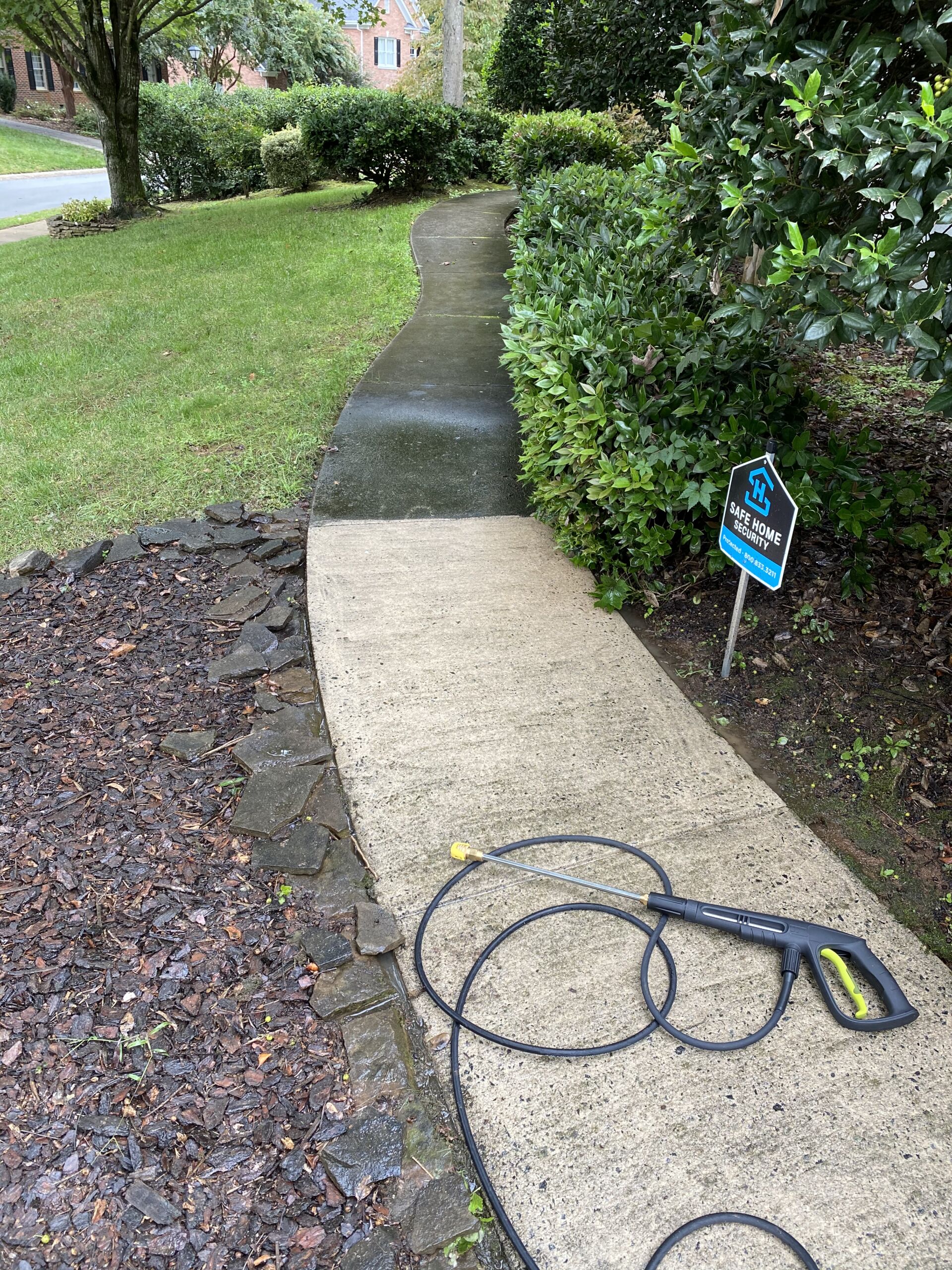 We grilled steaks for dinner and watched a movie while I multi-tasked catching up on lots of blogging and online shopped for fall kids clothes.
Sunday
It was a beautiful day, so after Matt made breakfast we decided to hit some golf balls. Then we came home and Matt trimmed up all of the bushes in the backyard while I tackled the indoor chores (laundry, cleaning Sprinkles cage, etc.). We also FaceTimed my mom to wish her a happy birthday!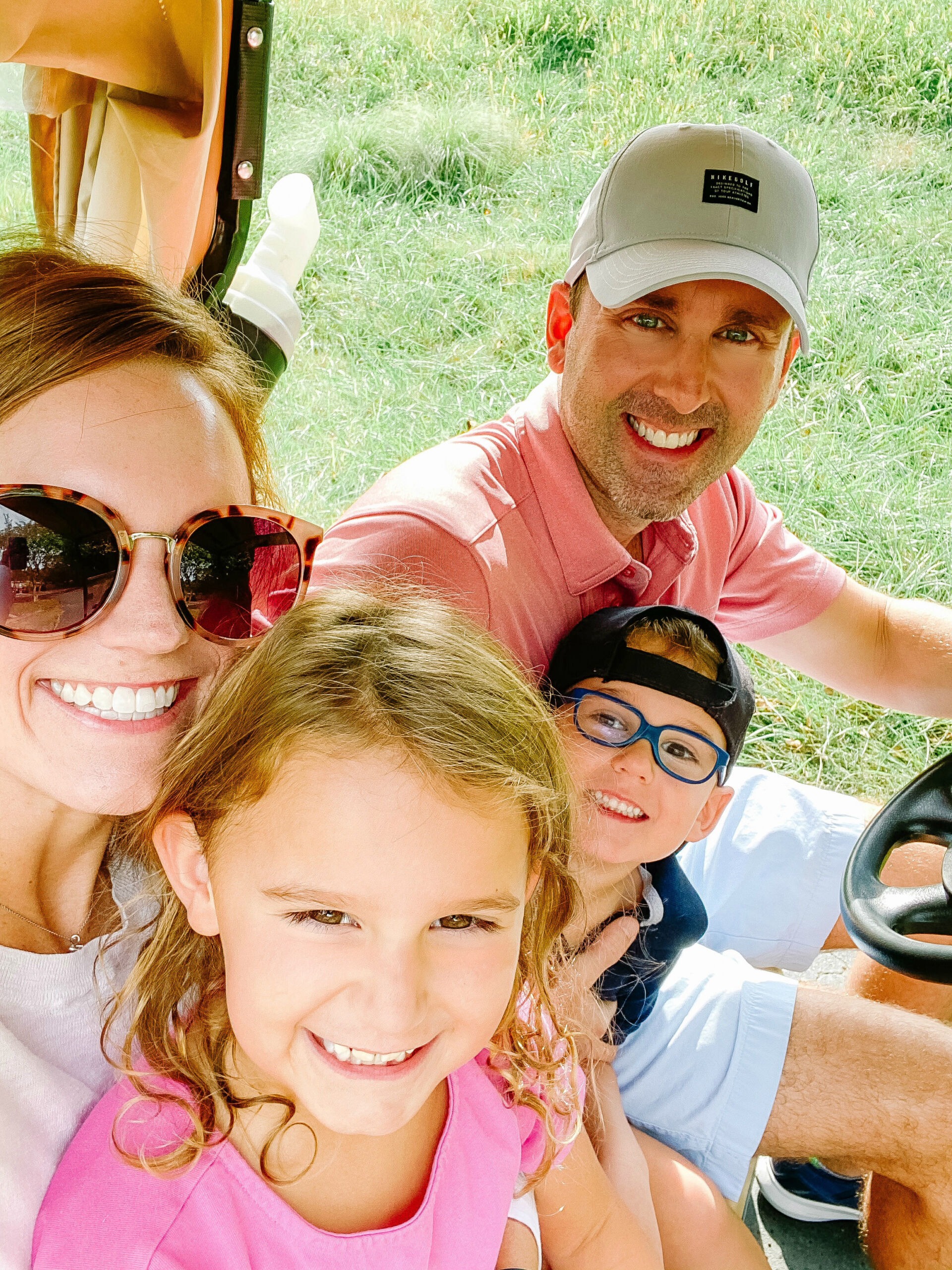 Later in the afternoon we watched the Panthers game and the kids helped me make lasagna soup for dinner! Then we polished off the last of my birthday cake.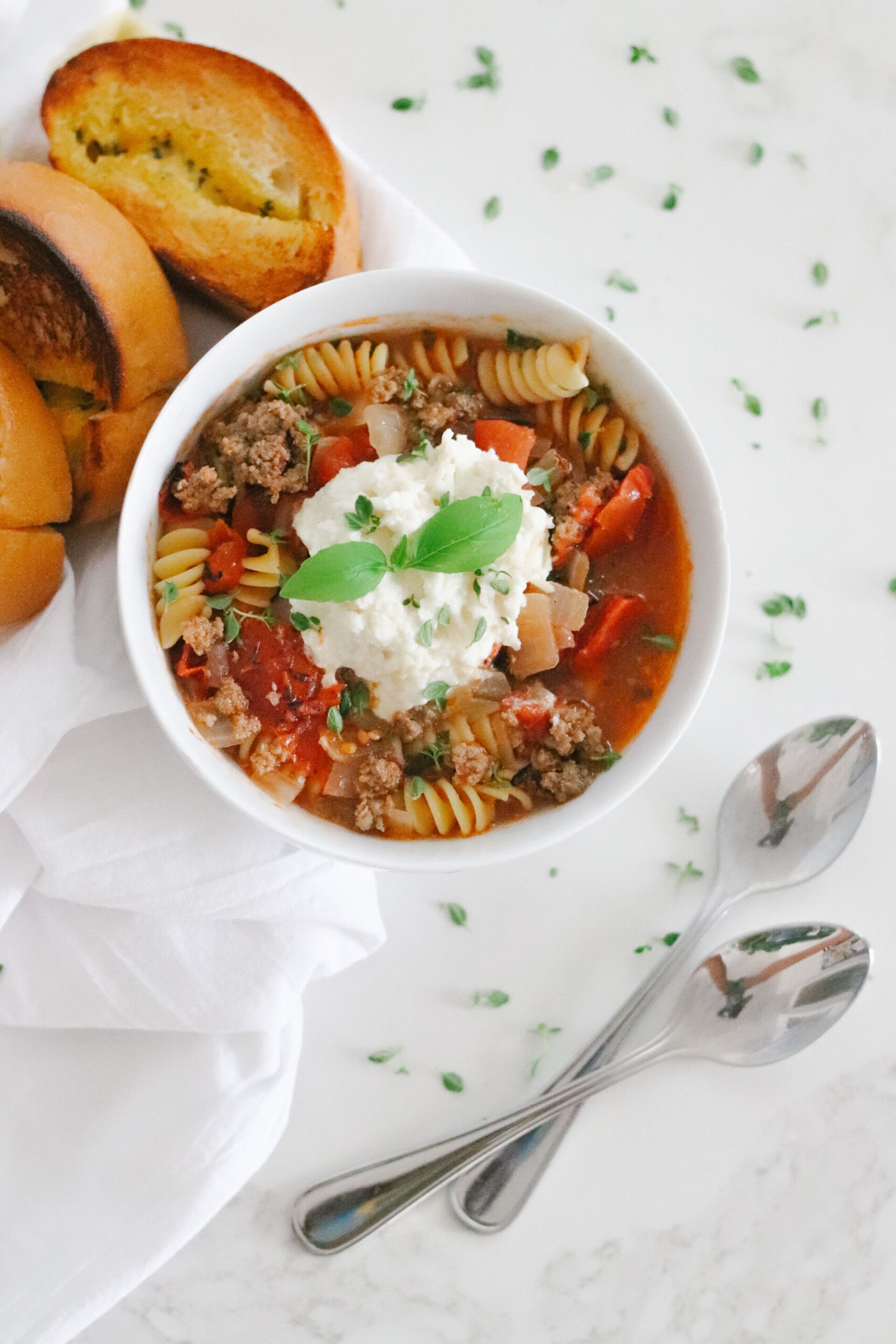 And that was a wrap on the weekend! Now on to a super busy week ahead…