We had a terrific weekend with Grandma in town!!
Friday
Friday afternoon my mom arrived in Charlotte! I picked her up from the airport and we quickly ran home to decorate the house for Family Movie Night before scooping the kids up from school. They were so excited to see Grandma and also very surprised to come home to see the porch decorated for our Marvel movie finale!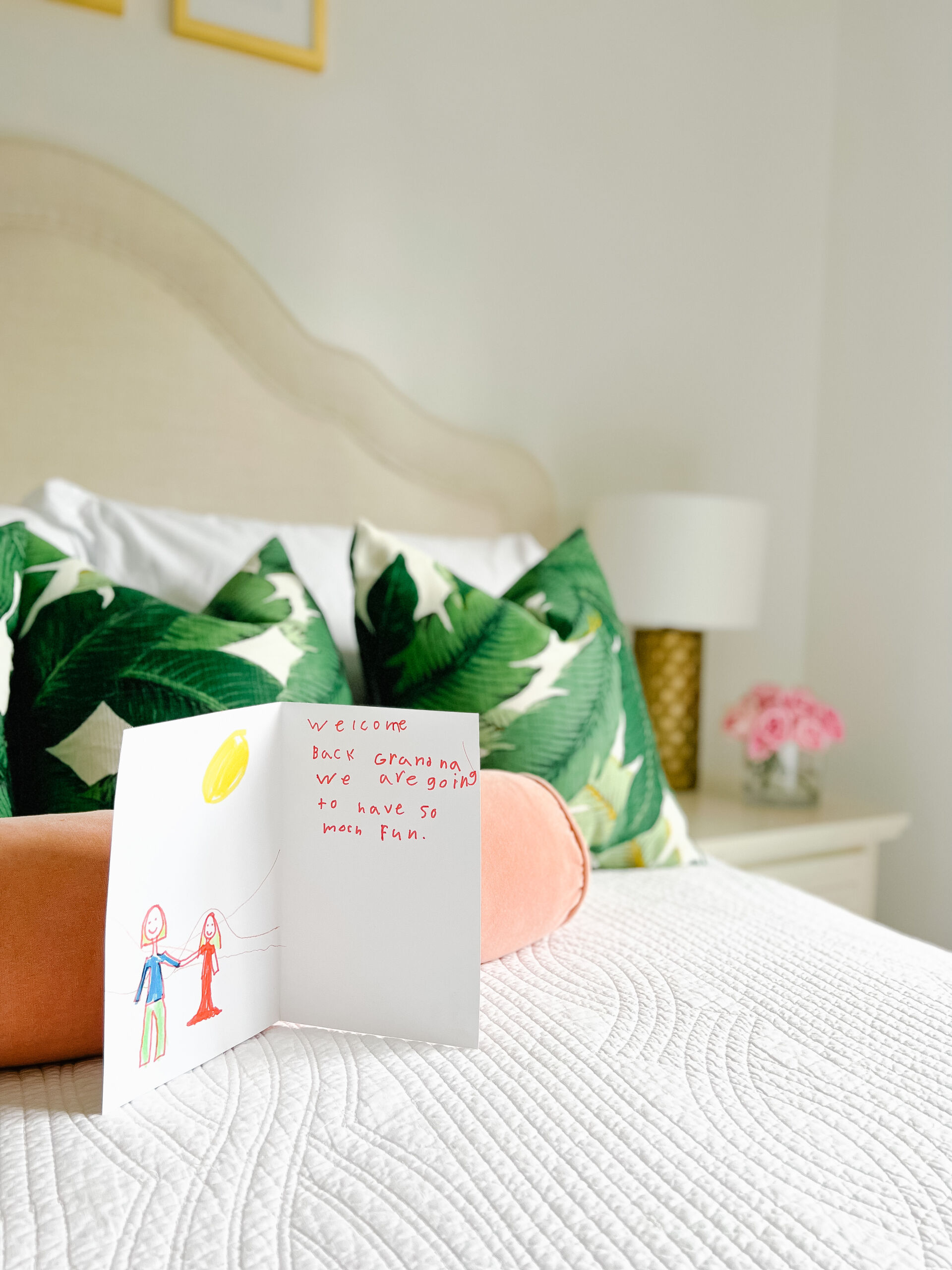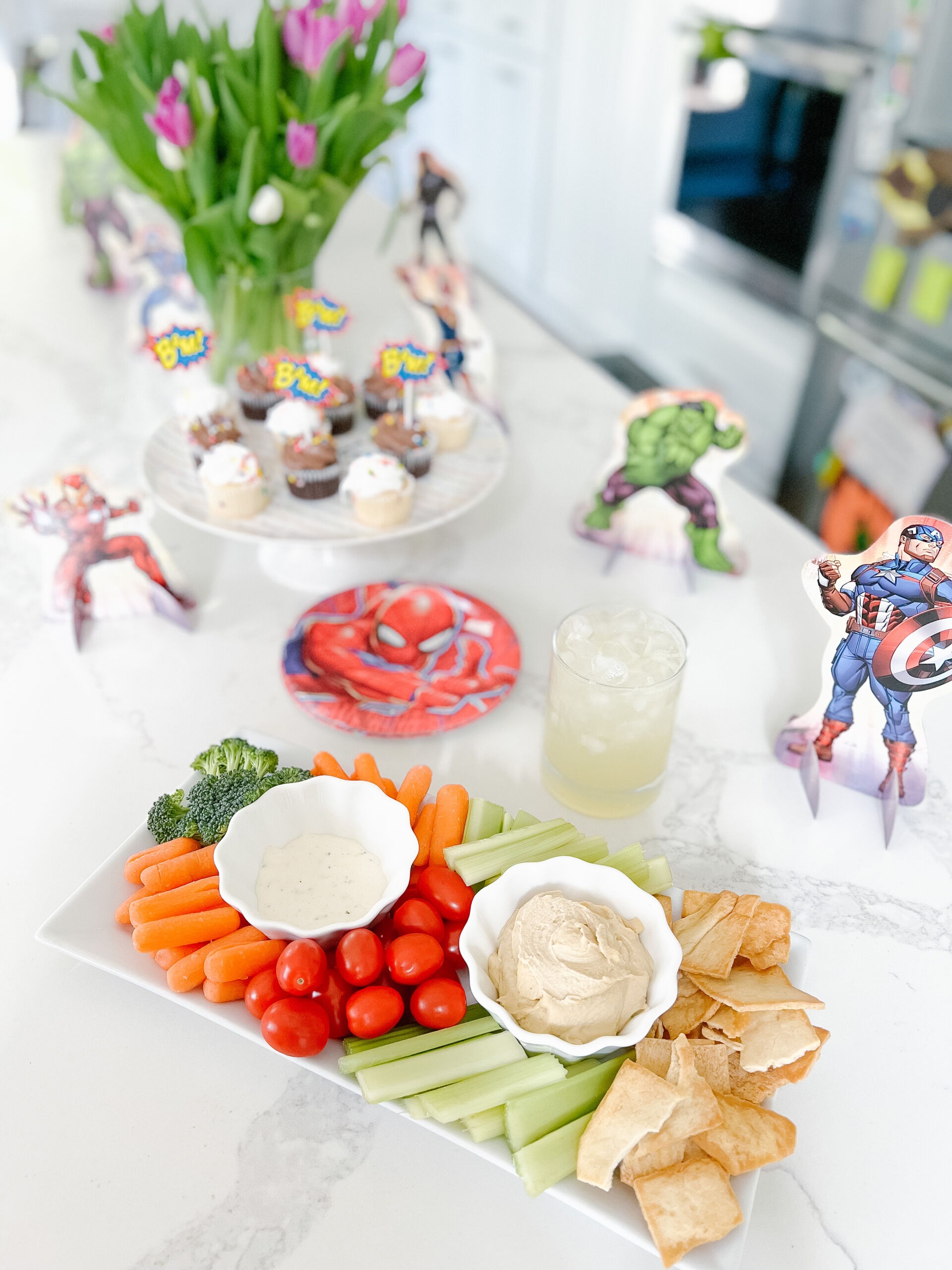 We ordered pizza from North Italia and watched our very last movie on our list — Spiderman: No Way Home!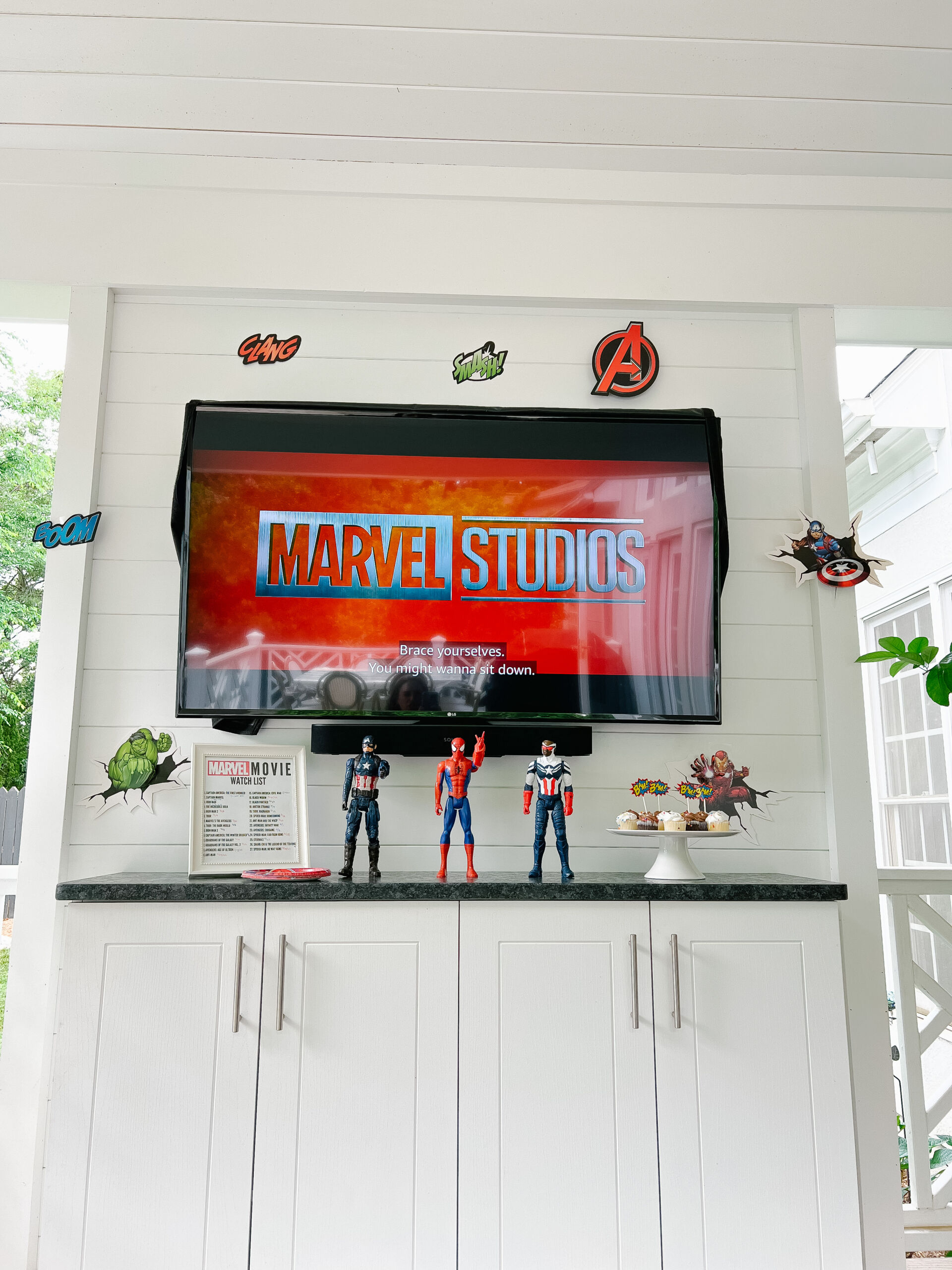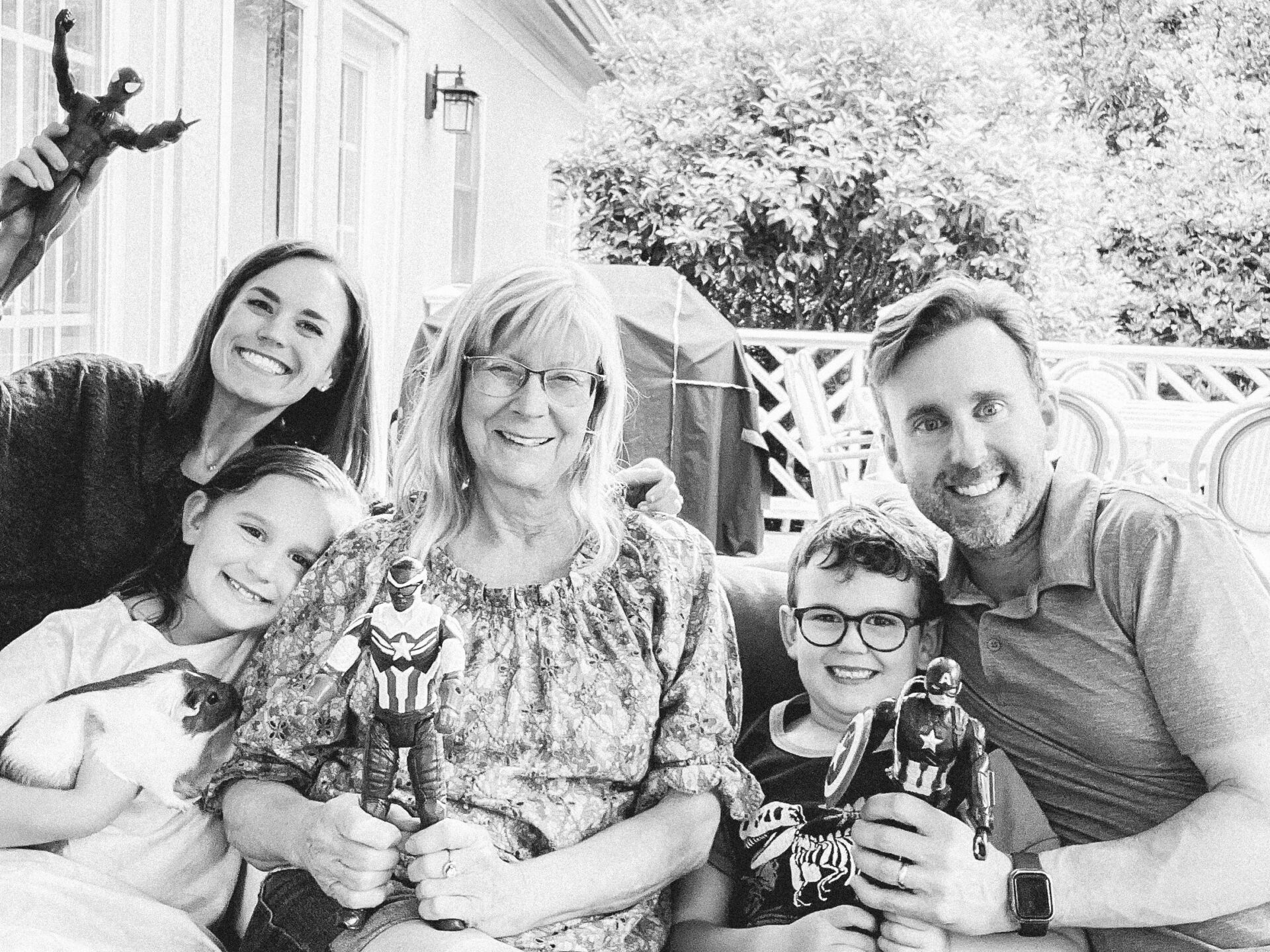 Saturday
Saturday morning Matt made a huge breakfast spread of bacon, eggs, toast and hash browns for everyone before we headed to explore Camp North End for the first time.
Our first stop was Crayola IDEAworks! We were gifted some tickets to check out this new exhibition and the kids really loved it. And it was a really fun way to burn a few hours while the weather was crummy.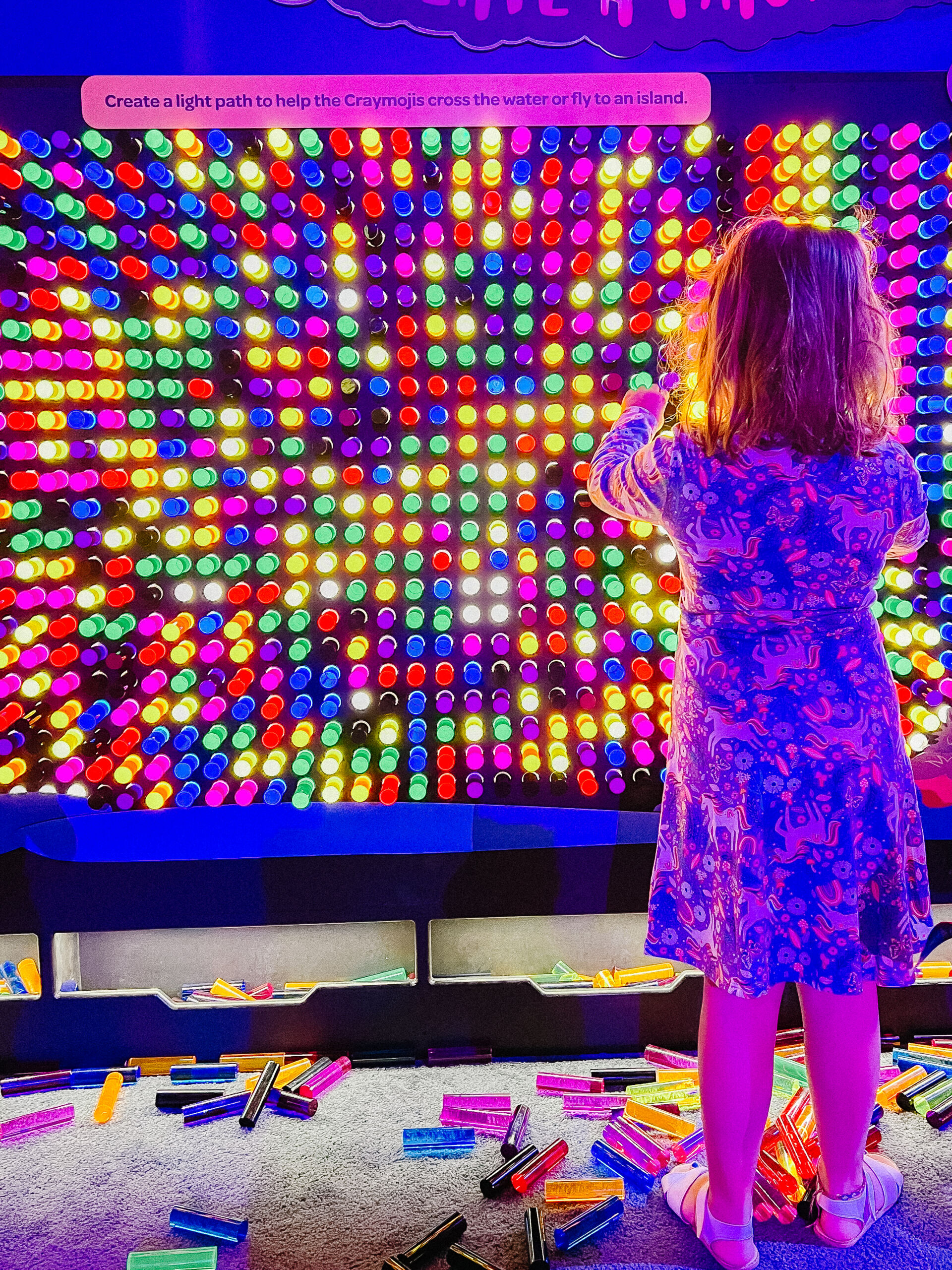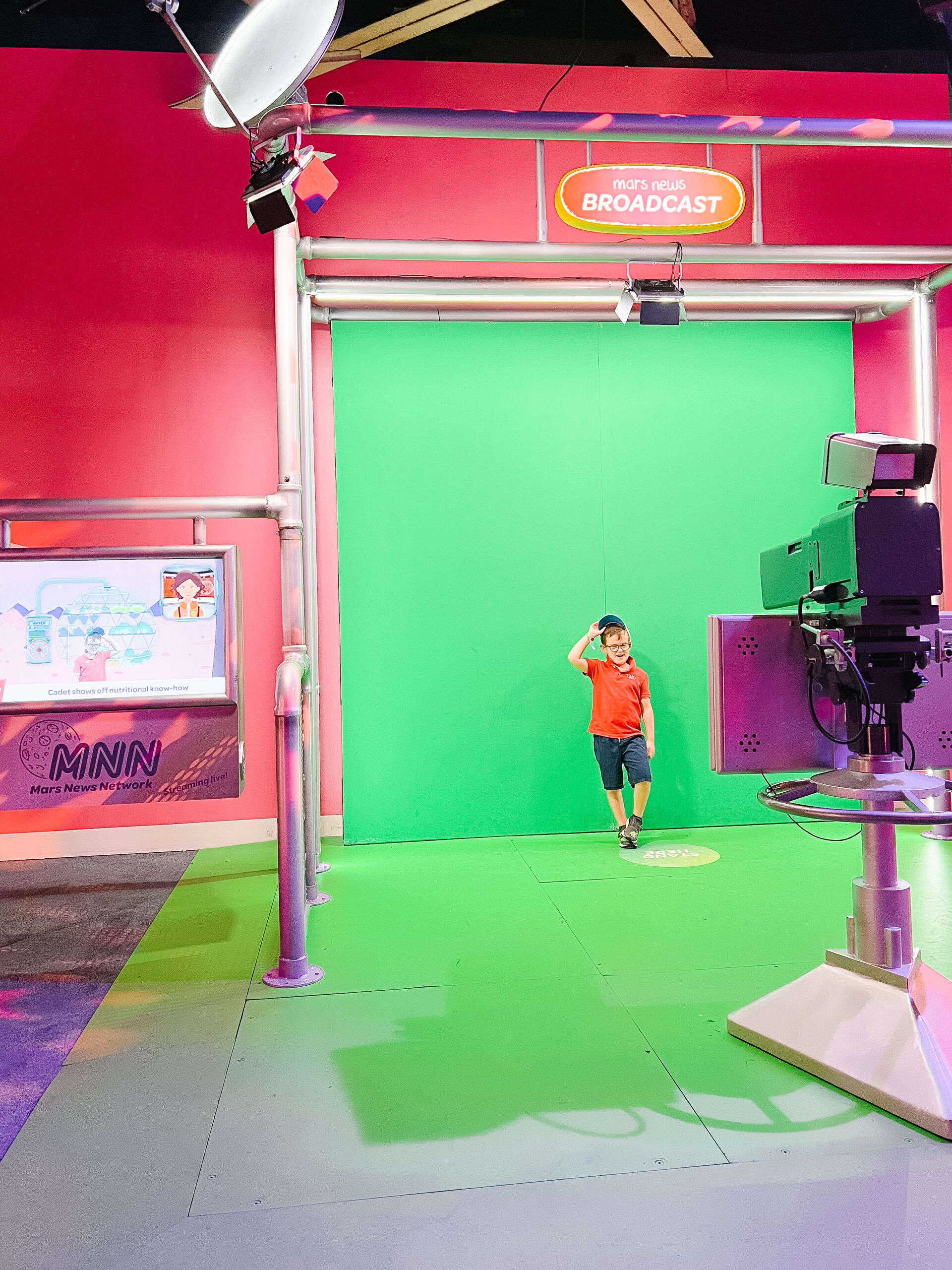 Afterwards the sun came out so we explored Camp North End for a bit. Everyone grabbed lunch from the takeaway window of their choice (win-win), we stopped at Free Range Brewery for a mimosa slushee, the kids grabbed popsicles from Pop Bar and I bought the cutest little air plant from Grow plant shop!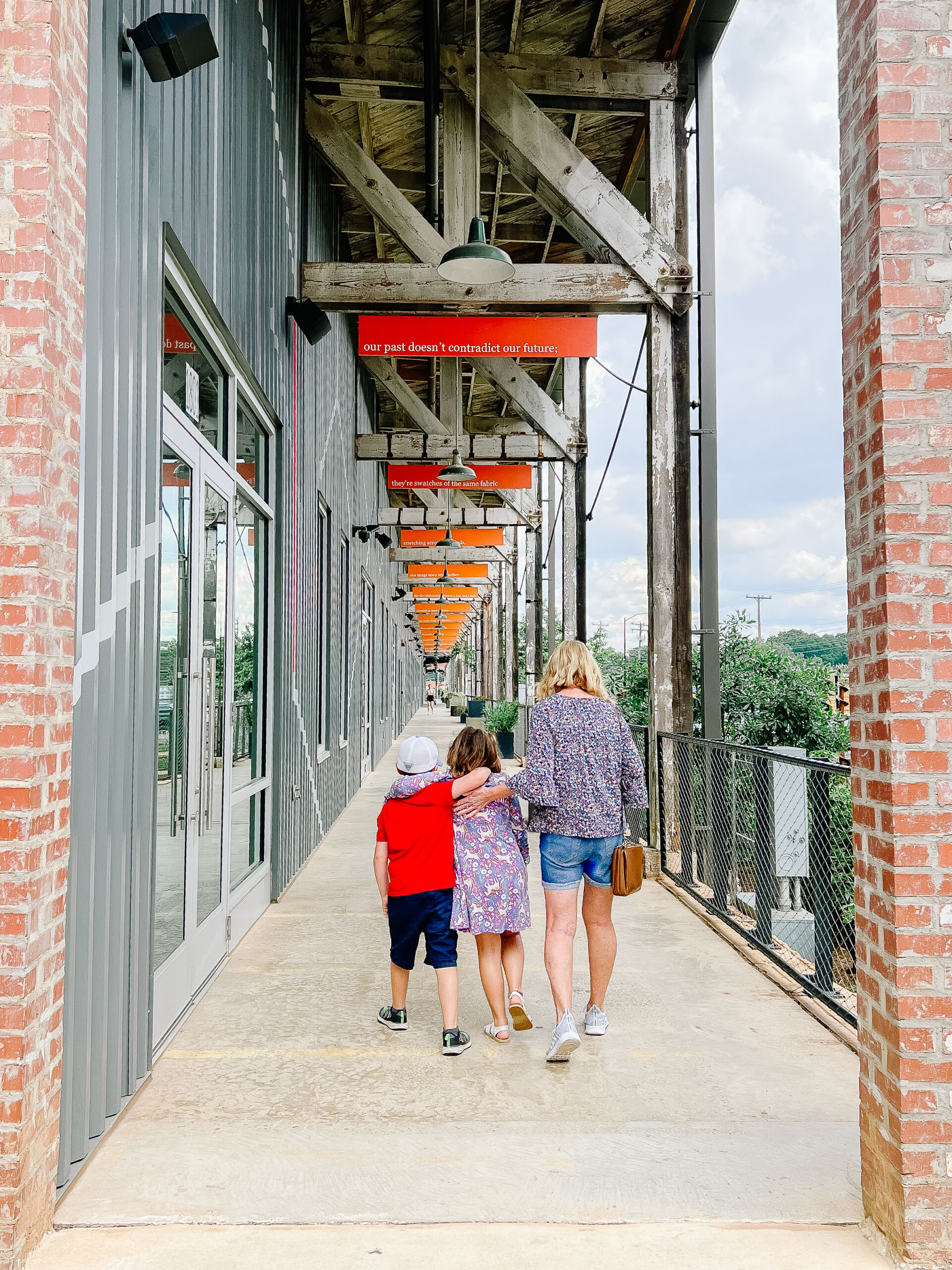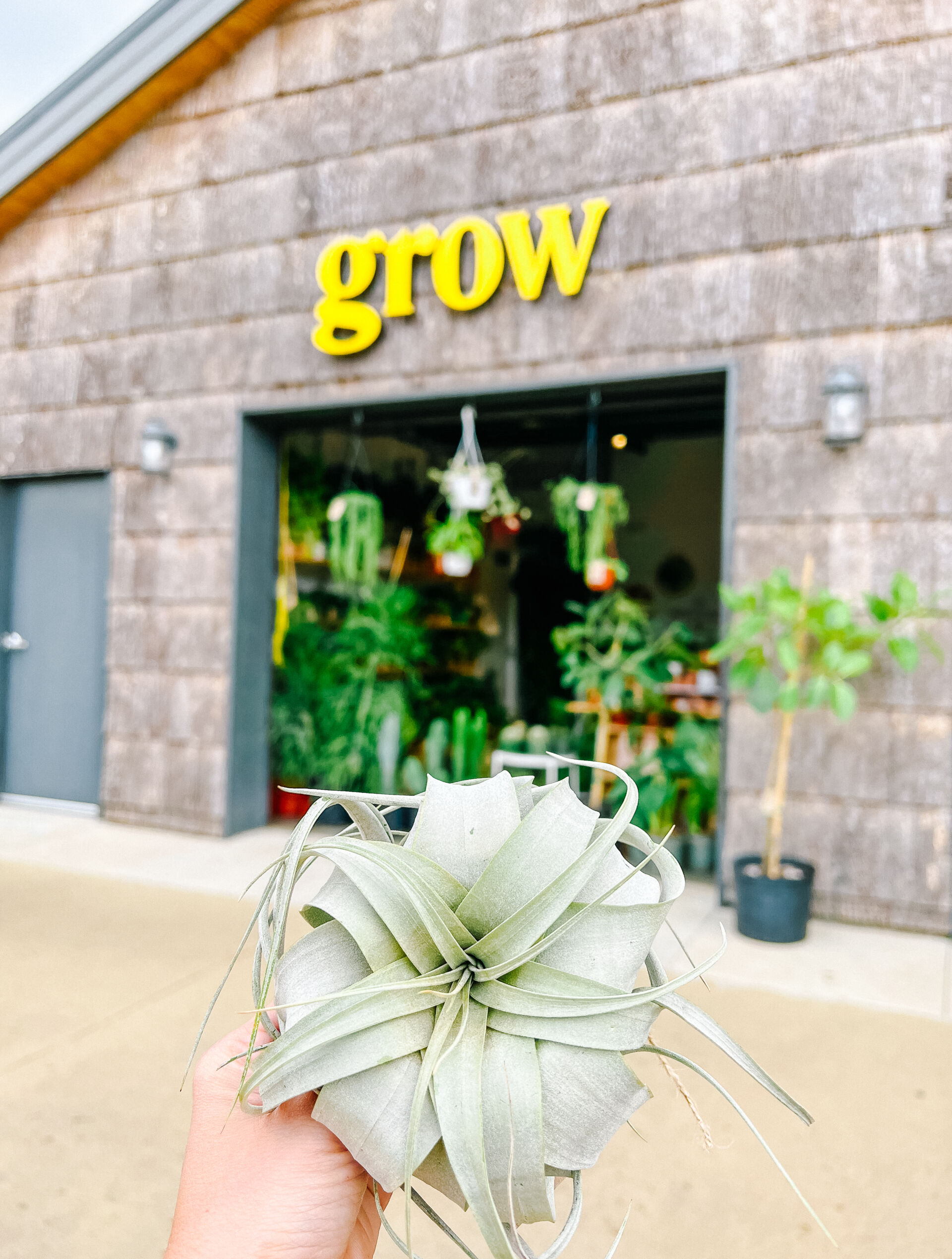 Saturday evening we celebrated Sandroni Steak Night! In addition to filets, I made some delicious mahi mahi, a caesar salad and crab cakes! Afterwards I broke out a brand new game — Rummikub!! Oh my gosh, it is so fun. The girls played until it was time for Caroline to go to bed and then mom and I stayed up late playing while listening to old music and drinking wine.
Sunday
Sunday morning Caroline whipped up Monkey Bread for breakfast. I was pretty impressed because this recipe was a lot of steps — and it turned out delicious! After breakfast we park hopped most of the day! We hit two parks before lunch then picked up takeout from Midwood Smokehouse to eat at the third park. It was such a pretty day to be outside. While the kids played on the playground, mom and I played Rummikub!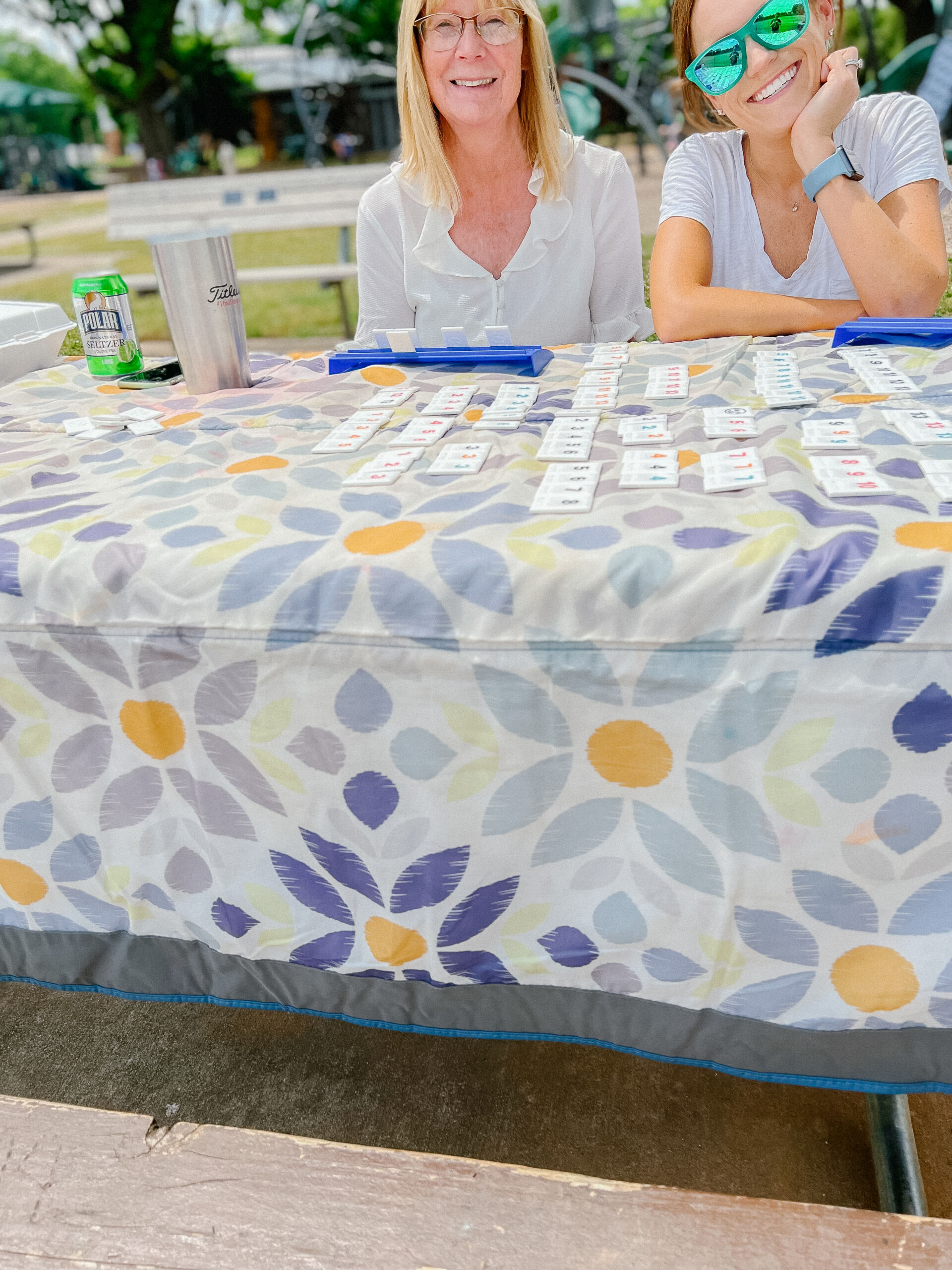 After a full park day, we stopped for ice cream from Marble Slab Creamery before picking up a lasagna from Pasta & Provisions for dinner!
And that was a wrap on our weekend with Grandma! We are so sad Grandma is leaving this morning!