Man that weekend flew by…
Friday
Friday night everyone was utterly exhausted from the week and looking forward to Family Movie Night. We DoorDashed Chipotle and watched Home Sweet Home Alone which was really cute! Just before the ending, Thomas announced that his tooth came out! This was #2 for him and we were all really excited. I had gone to the bank earlier in the week for more $2 bills and they were ALL OUT!! So we again had to rob Caroline's bank for another $2 bill and are praying she doesn't notice until we can pay her back.
Saturday
Saturday morning we were up early and on the road to Matt's parents house in Winston-Salem for round 1 of Christmas! We arrived just in time to scoop up his parents and sister and head to The Nutcracker! Matt's dad surprised us with amazing seats and the production was soooooooooo good — both kids were glued the entire time.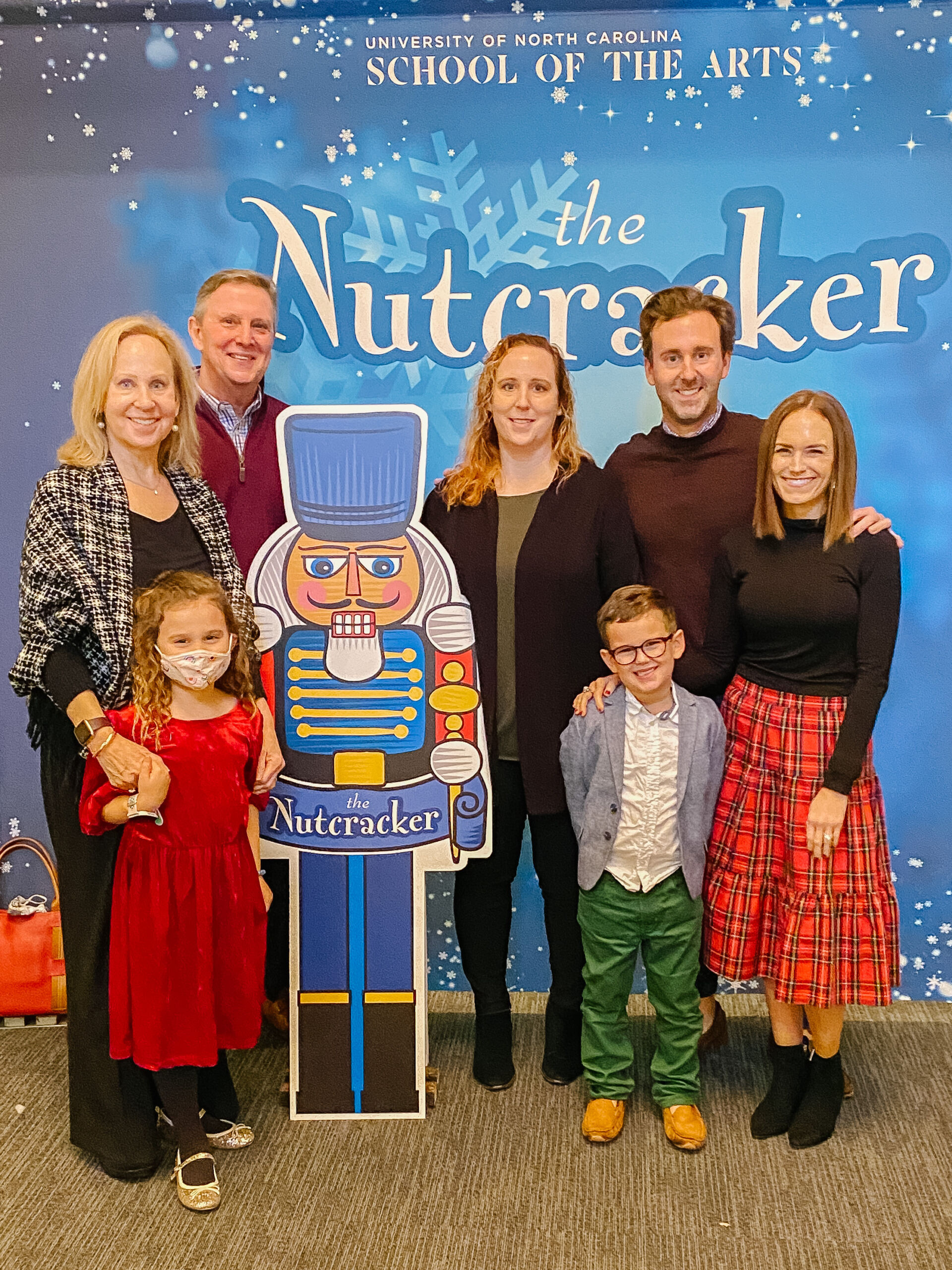 Afterwards we grabbed lunch before heading back to Matt's parents house where we exchanged presents! The kids played with all their new toys the rest of the day, we all signed the family tablecloth, ate chili for dinner and then watched a Christmas movie.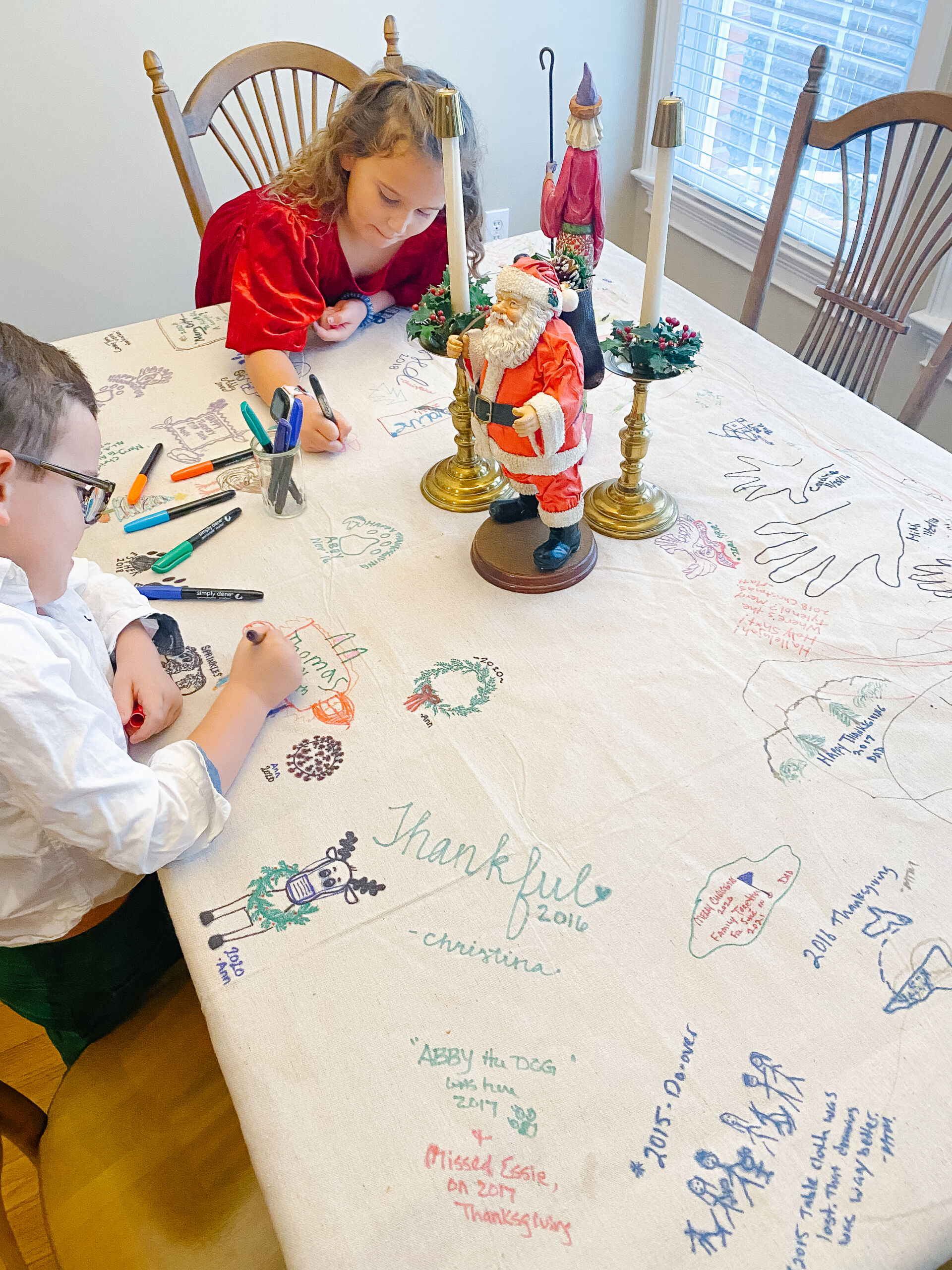 Sunday
Sunday morning we got on the road to Charlotte and arrived just in time for our Santa Brunch reservation. The endless buffets of food was insane and we ate soooo much. While Matt and I finished our drinks, the kids had a blast running around the club with their friends on a Christmas themed scavenger hunt.
Afterwards, the kids were unbelievably excited to receive some "Santa Dollars" to go shopping in "Santa's Workshop" for me and Matt. I popped my head into the workshop a few times to check on them and it was seriously the cutest thing I've ever seen. And of course — we got to visit Santa!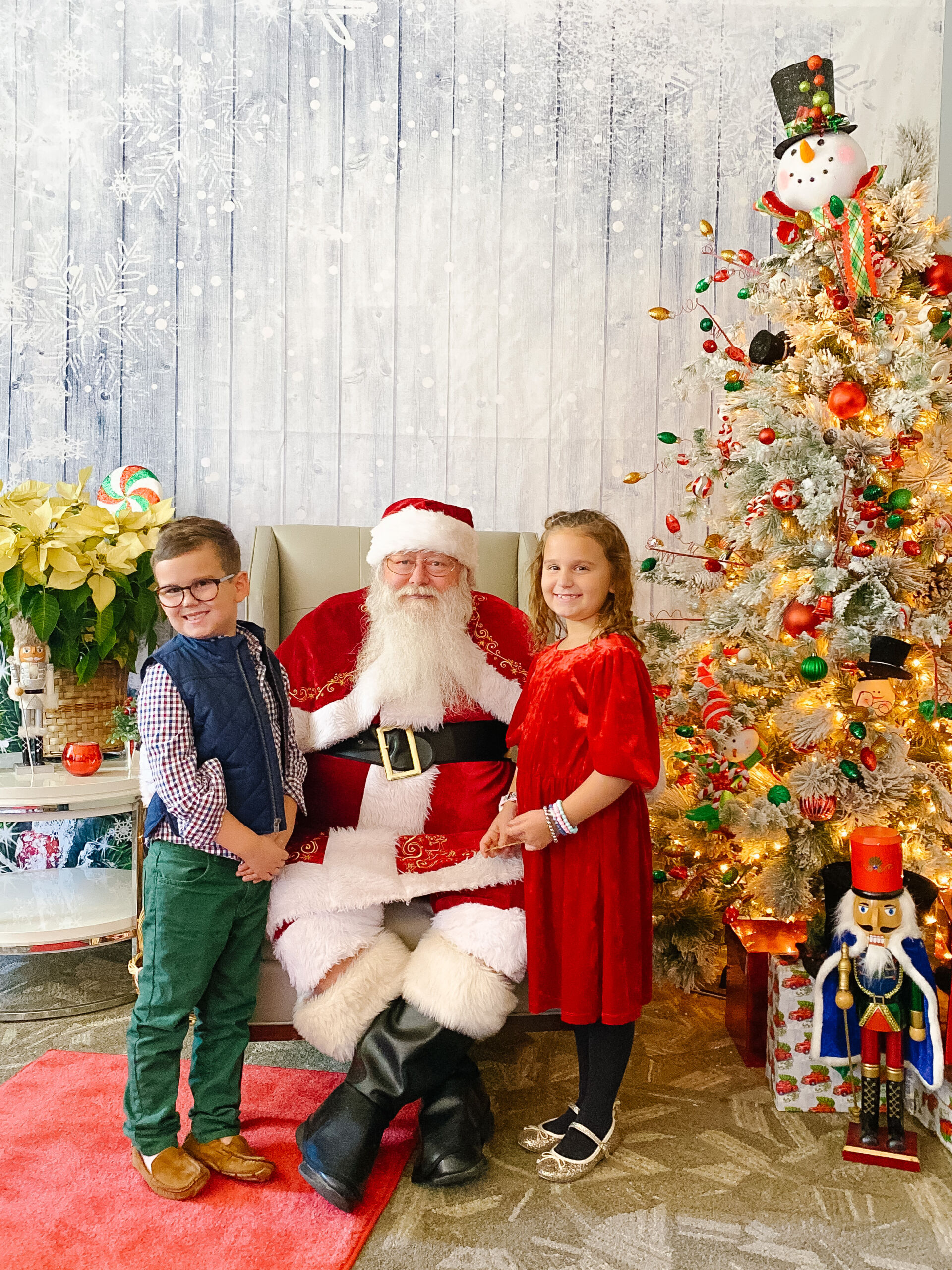 After a fun afternoon we grabbed some groceries, unpacked all the bags, folded a million loads of laundry, the kids played with their toys and I made tofu noodle soup for Soup Sunday!
And then I blinked and it was Monday…