We had a fun and festive final weekend before Christmas!
Friday
Friday night the weather was glorious so we took Family Movie Night outside to the back porch. We ordered pizzas from Inizio and watched Unaccompanied Minors which was really cute! After the kids were in bed, Matt and I started watching all of The Office Christmas episodes!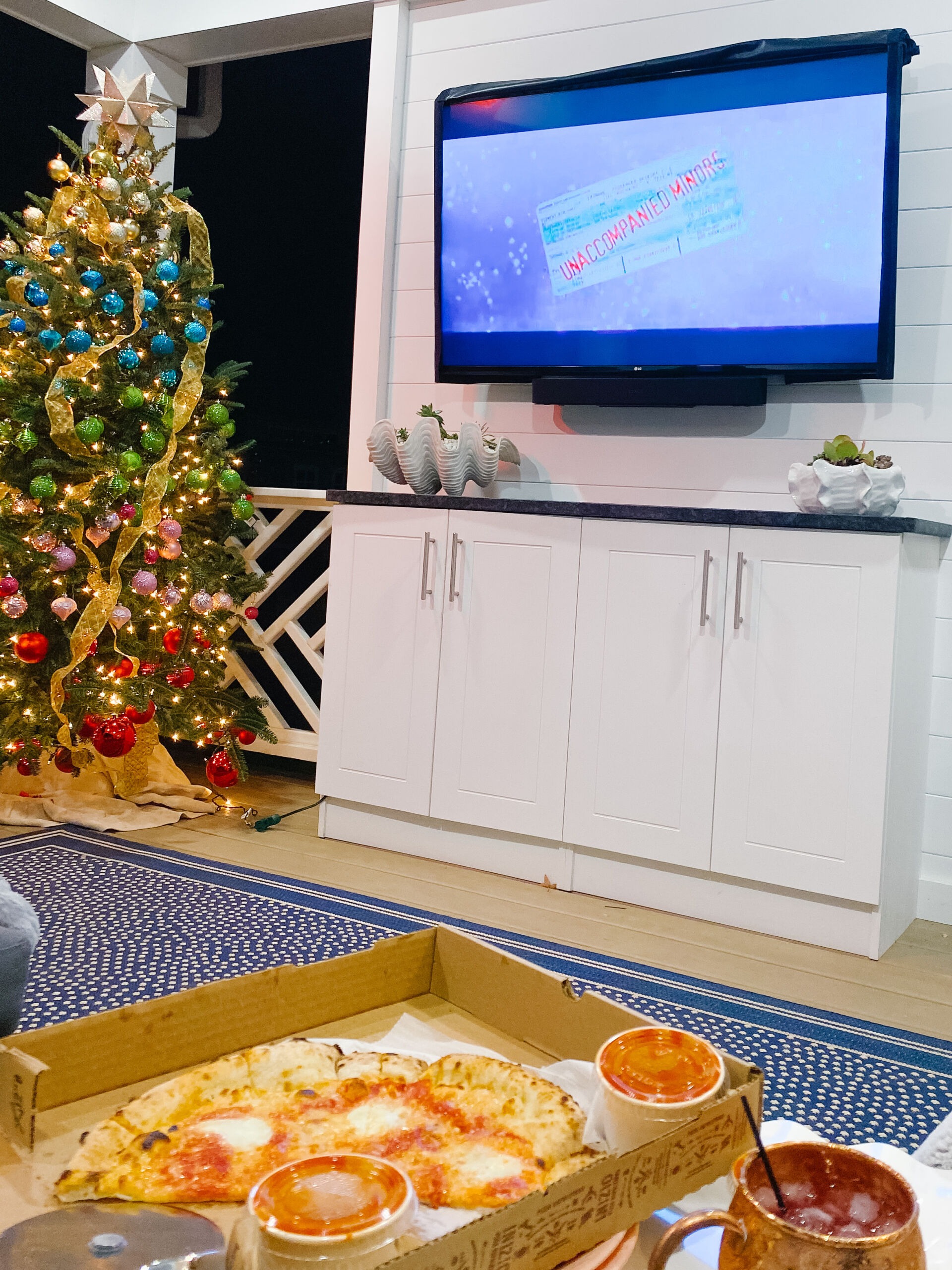 Saturday
Saturday morning the kids had a rehearsal for the Christmas pageant which Matt offered to take them to so I could start wrapping presents!
It was so cold and rainy outside so the kids lounged around watching movies most of the day while I caught up on blog stuff, meal planned for Christmas week, grocery shopped and tackled some house chores.
Saturday night we had a fun Christmas dinner at Dressler's for the attorneys at Matt's firm. We left our house a few minutes early with the kids' Christmas lists for our annual "meeting with Santa" so Matt and I could knock out a few last items at Target (which was absolute mayhem), and we were also on a mission to find Caroline a white dress for the Christmas pageant in less than 12 hours…and we were successful!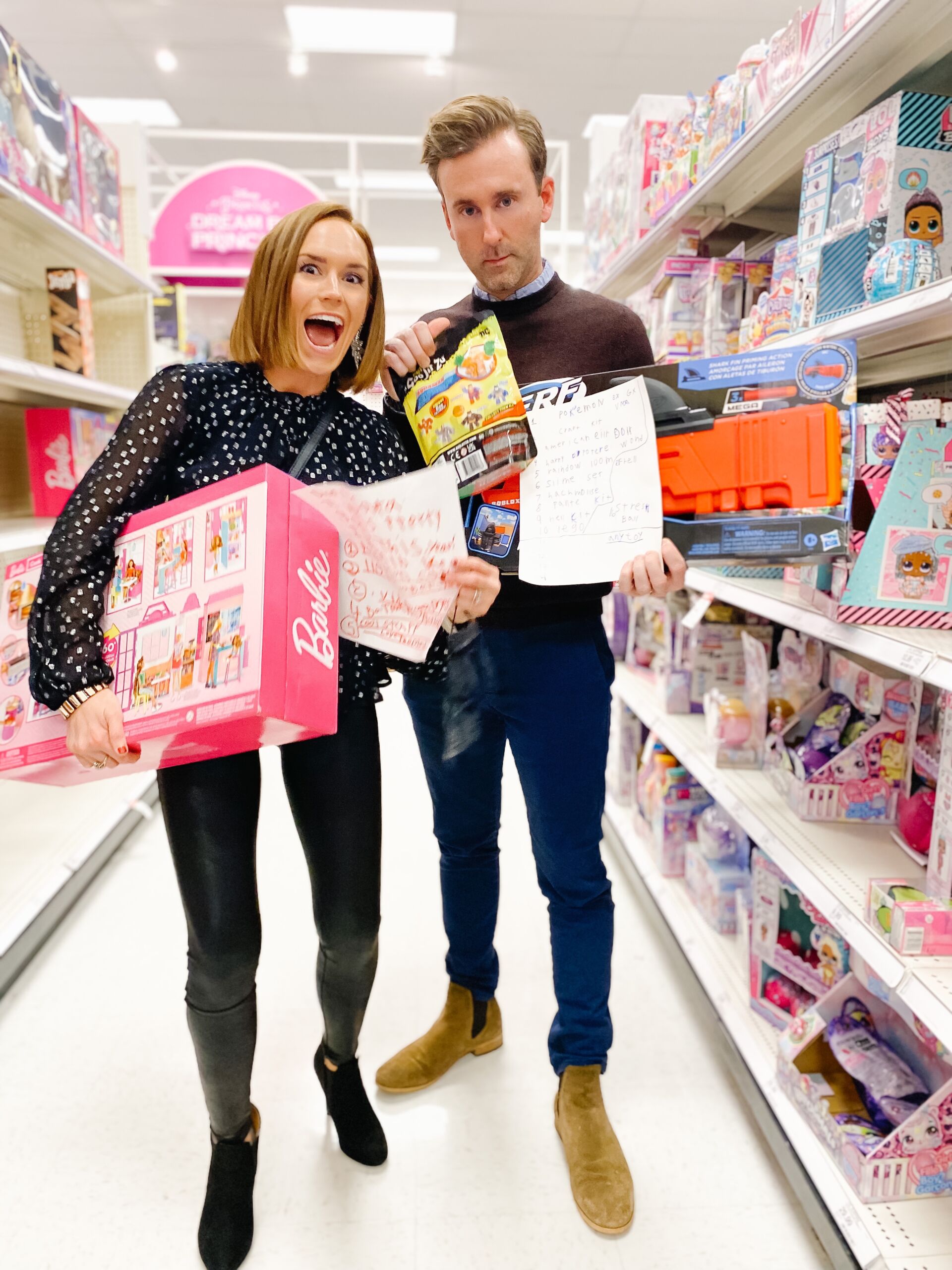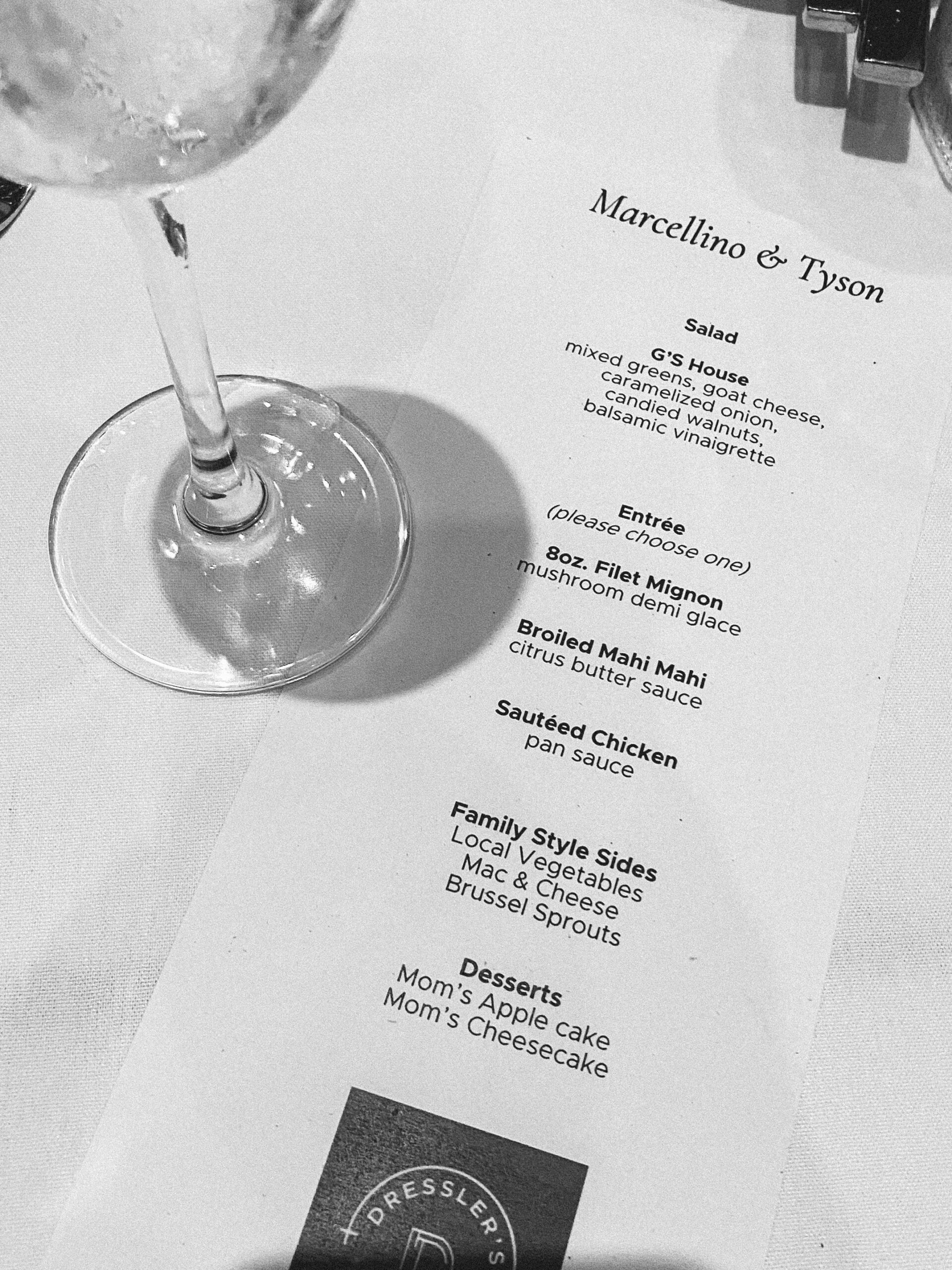 Sunday
Both kids were in the Christmas pageant (and I volunteered to help with the pageant) so we got to church early. The pageant was a little different this year due to COVID but was SO cute. Thomas was a sheppard and Caroline was an angel.
After church we grabbed lunch from Sundries, ran a few errands then relaxed at home.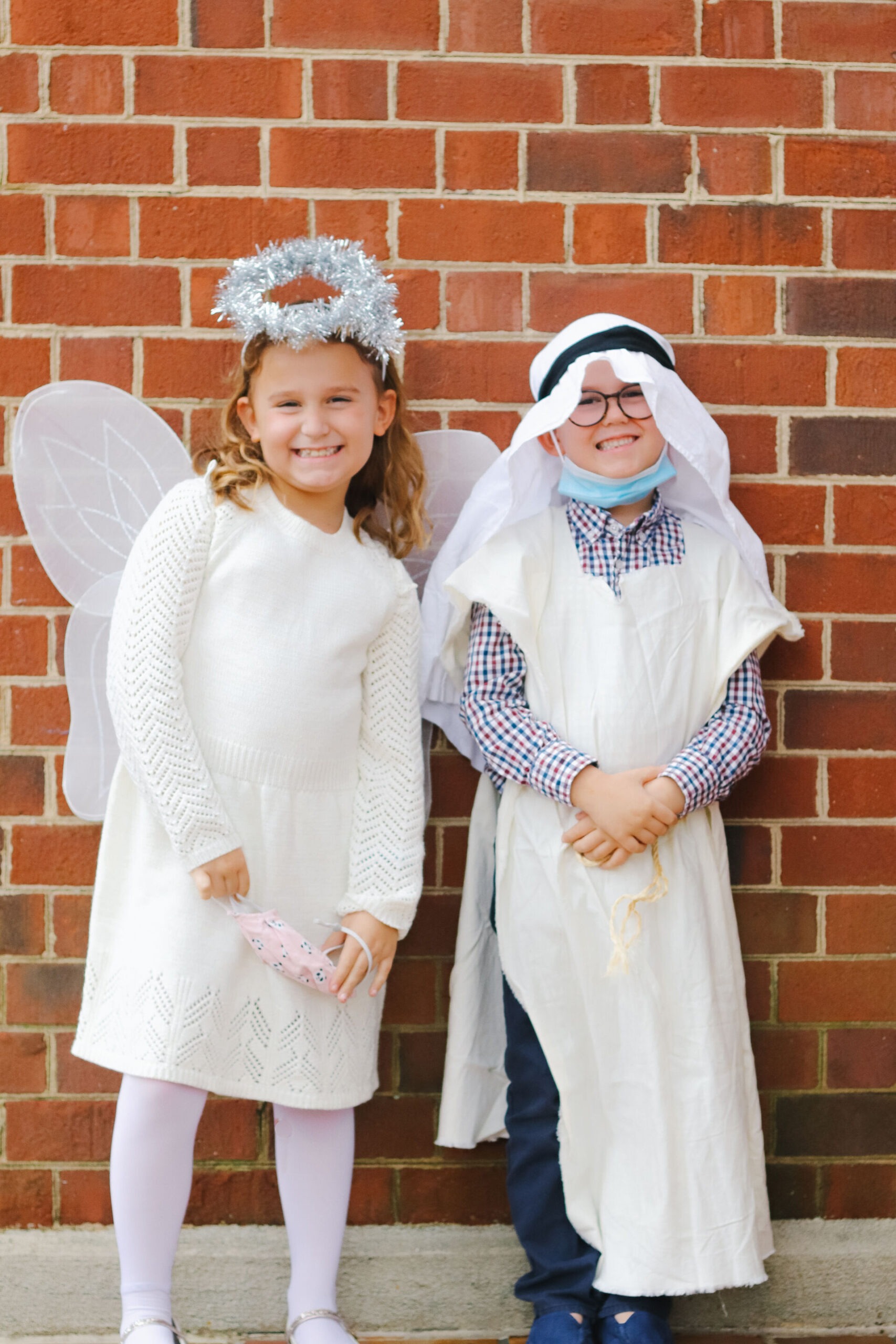 Matt has been so sad his absolute favorite Sausage & Cheese Tortellini Soup is packed full of meat and dairy, so for Soup Sunday I attempted to make a vegan version with vegan sausage, coconut milk,  vegan parmesan and I swapped the cheese tortellini for gnocchi. And it turned out AWESOME.
After dinner we grabbed some hot chocolate and drove the kids around to look at Christmas lights! We weren't able to tackle all the houses on the list but our favorite streets we visited were Summer House Court, Covey Hollow Court, Sherwood Forest Drive, Park Crossing neighborhood and Governors Square neighborhood.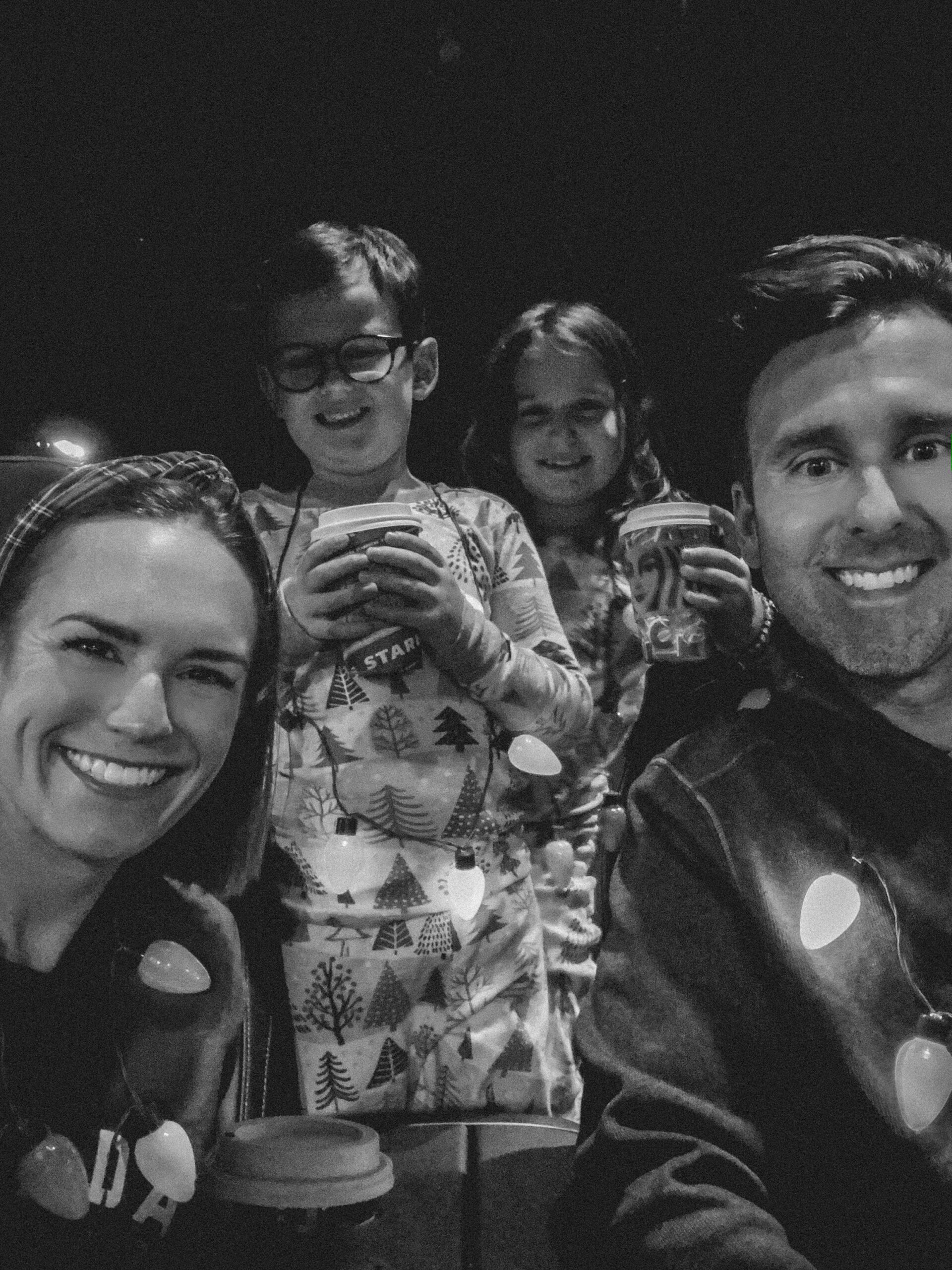 And Thomas was asleep before we even made it back to the house!
It was a fun weekend and we are ALL so ready for Christmas! I mean, we still have lots of presents to wrap and things to do but we will get them done!