Happy Monday!
We had a great sports-filled weekend.
Let's rewind it…
Friday
Friday Matt and I scooped the kiddos up from school and took them to Thomas's basketball practice.
Afterward, we grabbed a quick dinner from Viva Chicken and then headed Uptown for the Charlotte Hornets game! It was Spirit Night for our school so we got to sit in a section with all the kids' friends which was a blast. And the Hornets won!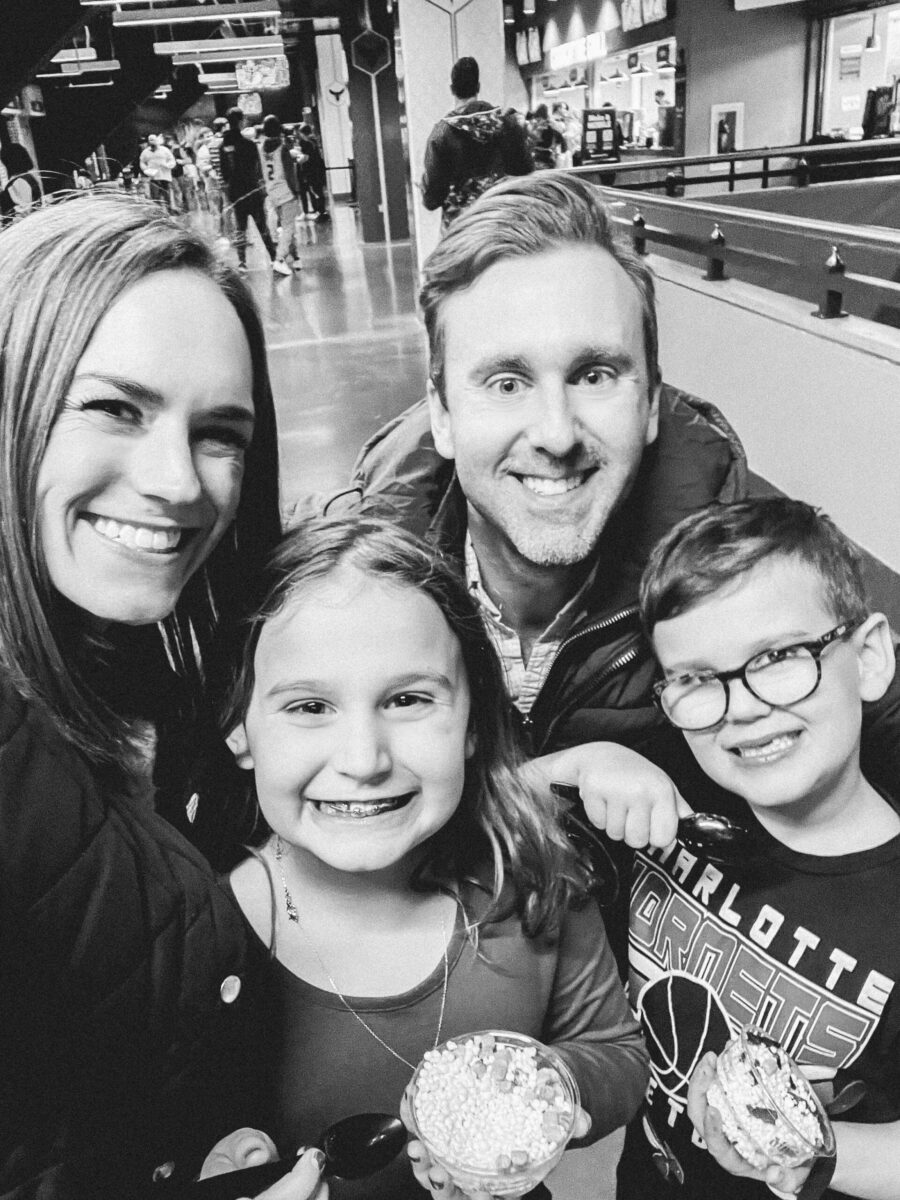 Saturday
Saturday morning started off on the wrong foot. Instead of our usual fun pancake breakfast, Matt and I got into a disagreement that we had to work through, but thankfully we were able to resolve it before Thomas's first basketball game of the season!
And his team won! This is his first season of basketball and he is LOVING IT. And it's really cute to watch him play.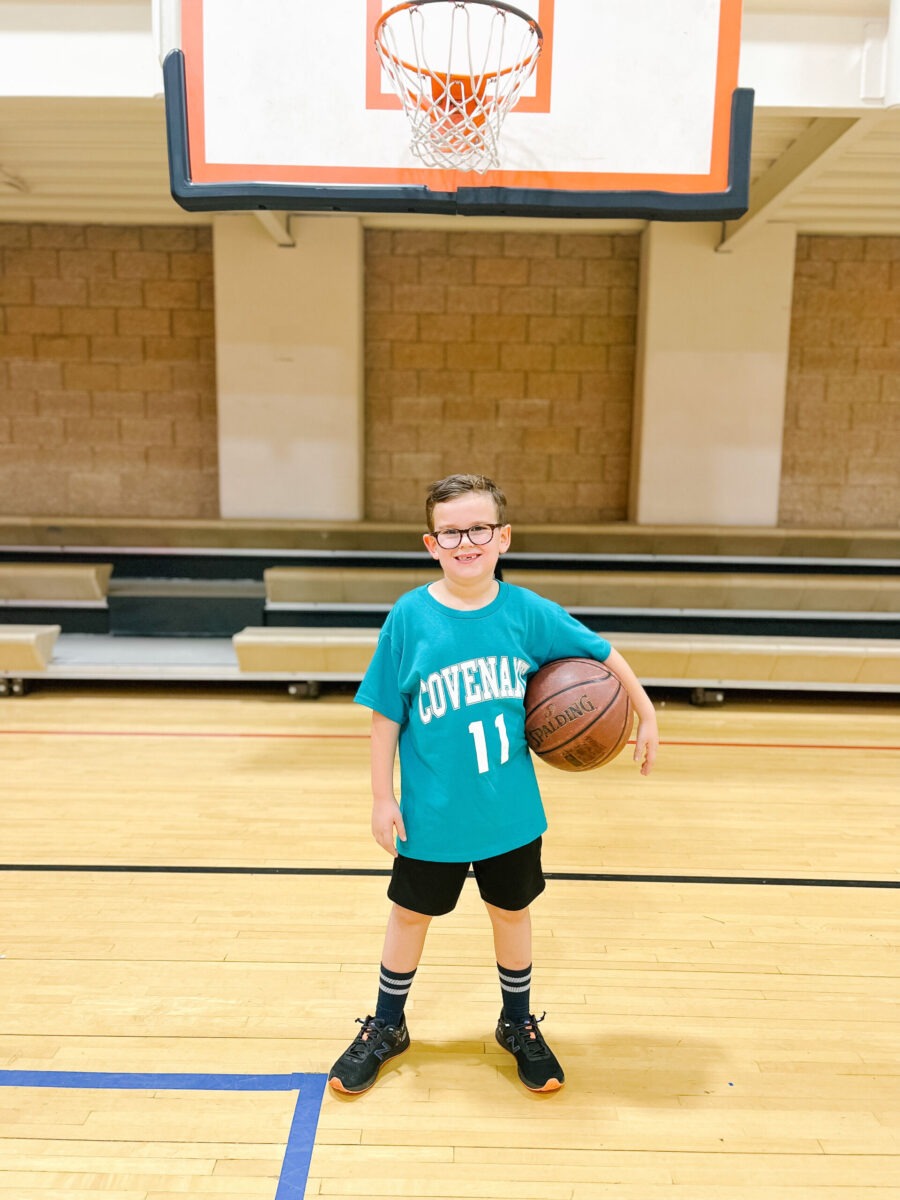 After the basketball game, we ran a few errands and grabbed lunch from Velvet Taco. This was our first time trying this restaurant and all of us were blown away and agreed these are definitely the best tacos in Charlotte. We tried a bunch of tacos and all of them were spectacular — and the margaritas too!! I can't believe it's taken us so long to try this place. We will definitely be back.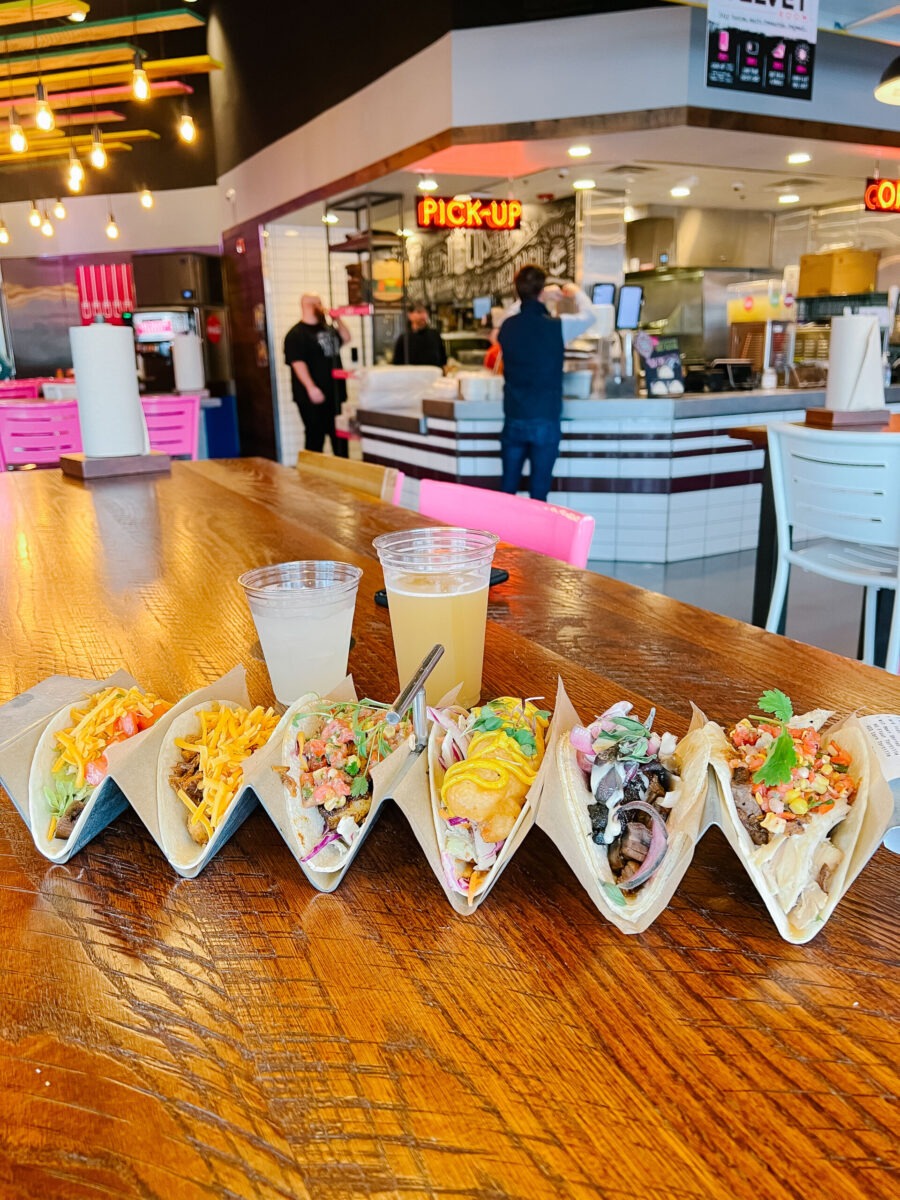 Saturday afternoon we stuffed Christmas cards and put up our Christmas tree! Then we ordered Bad Daddy's for dinner and drank hot chocolate while watching The Christmas Mystery for Family Movie Night (which was really good)!
Sunday
Sunday morning Caroline and I ran the Girls on the Run 5K together (with her Team) while Matt and Thomas cheered us on!! This was Caroline's first 5K race and she did great! She's been working so hard all season long and I was SO proud of her as we crossed that finish line!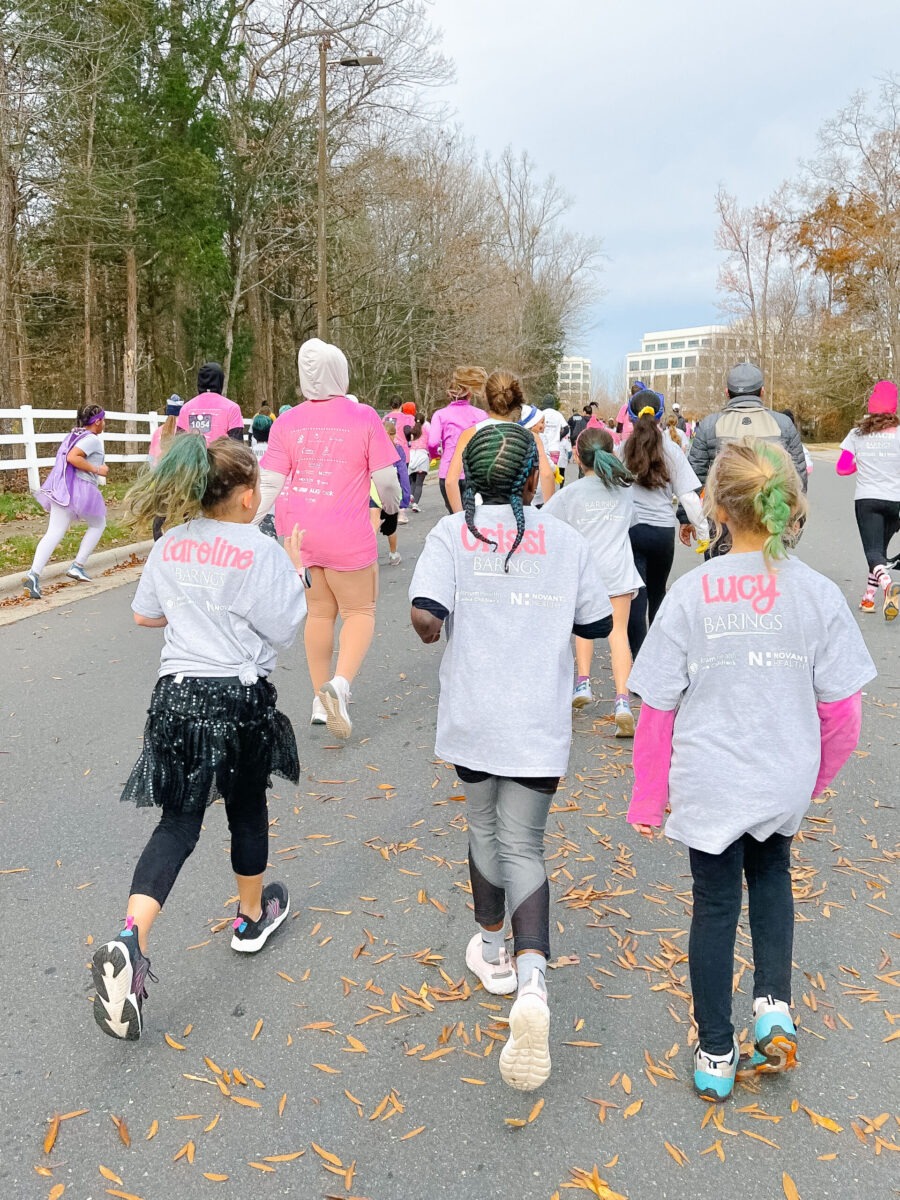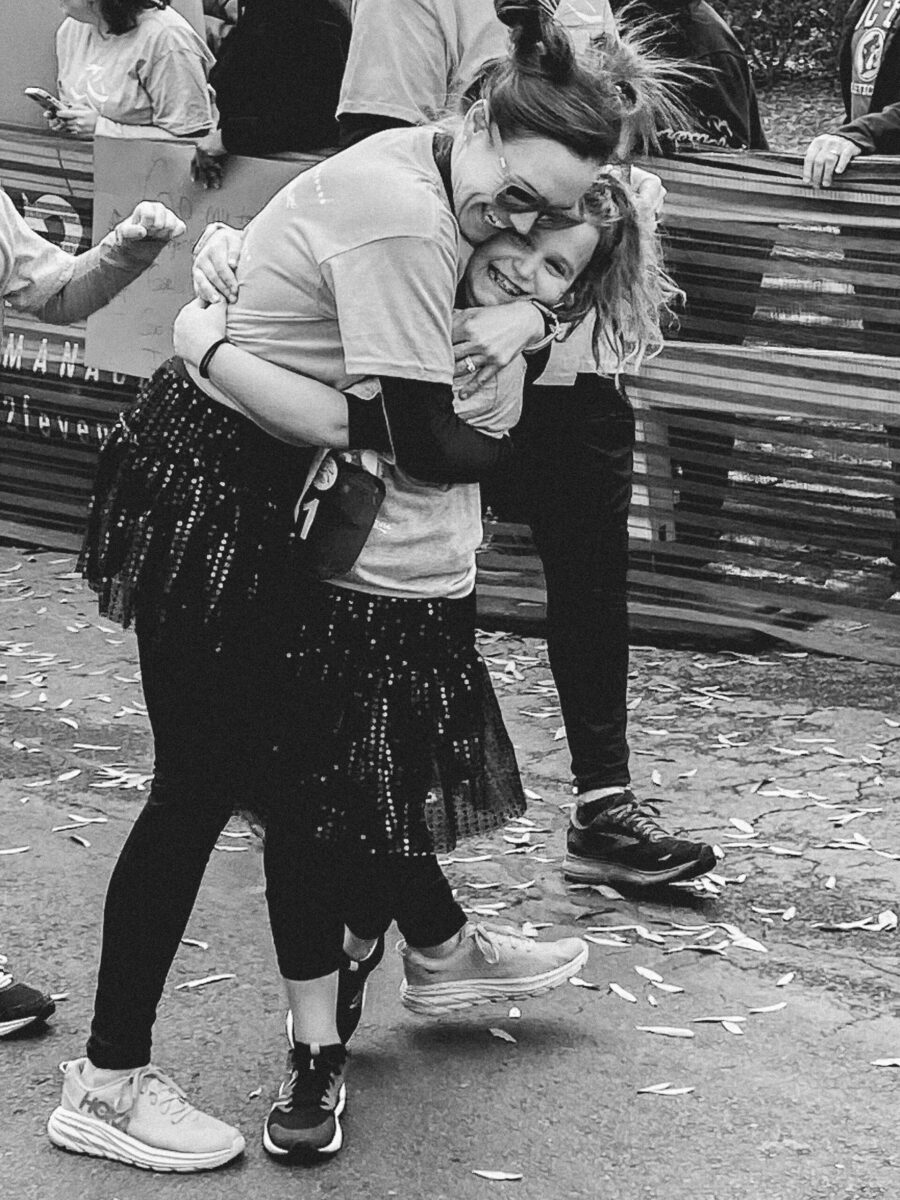 After the race, Caroline requested Jimmy John's for lunch, then we headed home to catch up on chores, I gave Caroline an impromptu hair cut, and we relaxed for the rest of the afternoon. Oh, and the pajama fairy came! And for Soup Sunday I made chicken noodle soup (the kids' request)!
And that was a wrap on the weekend. On to a busy and fun week ahead!