Happy Presidents Day!
School is closed for Teacher Work Day so the kids are home with me today. Matt is also in trial all week. In fact, he's in two trials this week so it should be pretty wild around here the next few days.
Anyway, before I rewind the weekend, I wanted to share the sofa sectional recommendations I promised to round up — and some of these are on Presidents Day sale too! We have been overdue for a much larger family room couch for awhile now and are finally shopping for one! Once the warmer weather hits, we spend most of our time on our back porch sectional but during the winter months Matt blows up an air mattress for the kids to lay on for Family Movie Nights since we can all no longer fit on the couch together (sad!!!!). I am seriously the WORST at furniture sizing and placement (and our family room layout is a little tricky) so I've got to figure out which option will work best for our family room.
Reader Recommended Sofa Sectionals

Macy's Radley Sectional Sofa: Hands down, the #1 recommendation by far. And I mean by far. A few of you mentioned that this sofa is almost always in stock so you don't have to wait 14 weeks to receive it — that's a huge bonus in my opinion!
Crate & Barrel: Definitely the runner up to the Radley. What caught my attention with these recommendations were the reviews that came with it. Many of you sent me follow-up messages and links to your sofa with rave reviews! The most popular models: Axis Sectional and Lounge Deep Sectional.
Love Sac: Pricier but y'all SWEAR by the Sactionals and promise it's worth every single penny. The fact that you can turn this into a bed makes this Matt's dream couch. Just not sure if I can squeeze this into our family room.
Costco: Lots of recommendations to "look at Costco!"
Pottery Barn Pearce Wedge: Popular tip was to get the performance fabric.
Other popular recommendations: Restoration Hardware (The Cloud), Six Penny (Neva), West Elm (build your own & you can convert the U-shape to a double king size bed!!), Haverty's, Rooms To Go (Cindy Crawford), Lazy Boy, Wayfair (Sean & Catherine Lowe), IKEA (Kivik, Farlov), Ashley Furniture (Ashlor), Basset, Joybird.
Alright, now let's rewind the weekend…
Friday
It was a long week of trial prep for Matt so we were all very ready for Family Movie Night on Friday! I ordered personal pizzas for everyone from Uncle Maddios, whipped up some raspberry margaritas and we watched Marvel Movie #13 — Avengers: Age of Ultron! And for dessert, Caroline made chocolate dipped oreos and chocolate dipped strawberries with lots of sprinkles! They were incredible.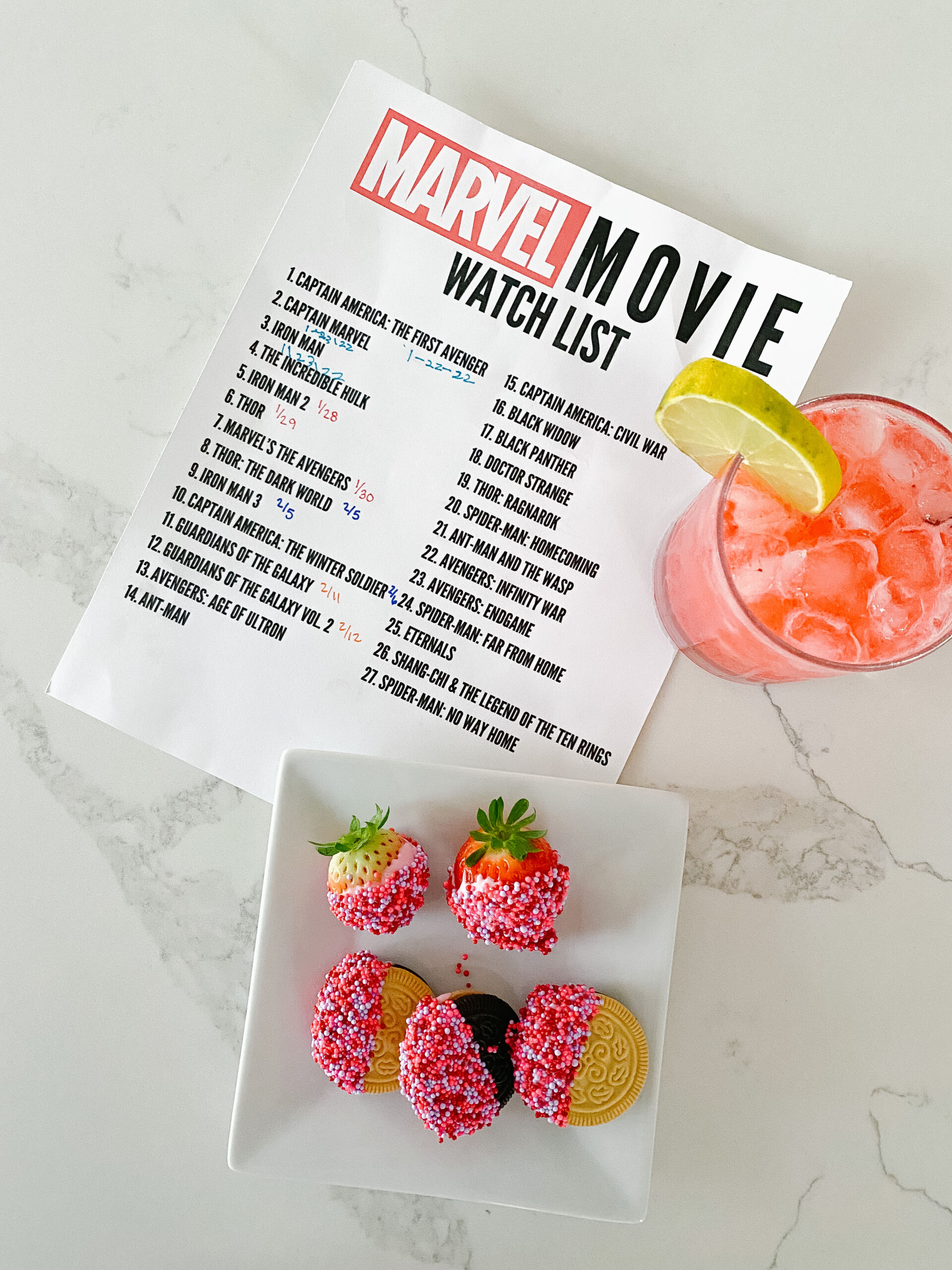 Saturday
Saturday morning Matt made breakfast while the kids played Nintendo and I shopped Presidents Day sales for Easter outfits! I am sooooo in love with Caroline's Easter dress this year. It is from Smocked Auctions and is seriously so dang cute. In fact, there are a LOT of cute options still on sale (that I rounded up below). I also grabbed this adorable monogrammed floral dress for summer. These usually take around 2 weeks to ship and go out of stock pretty quickly so I recommend ordering them early so you're not scrambling last minute to track down Easter outfits.
Smocked Auctions Presidents Day Sale
We met up with some of our friends for a long lunch later that afternoon. All the kids had a blast running around with each other. Afterwards we came home and Caroline and I set up a sprinkle cookie factory in the kitchen. All week Caroline and Thomas sold homemade sprinkle cookies to raise money for American Heart Association's Kids Heart Challenge so we had lots of baking to do. Caroline was really excited about this fundraiser and we were so proud of the kids for working hard to meet (and exceed) their goal!
We used my favorite Sprinkle Cookie recipe (swapping out the butter for plant based butter to make them dairy-free), boxed up all the orders and delivered them!
Yield: 15 cookies
Easy Soft Sprinkle Cookies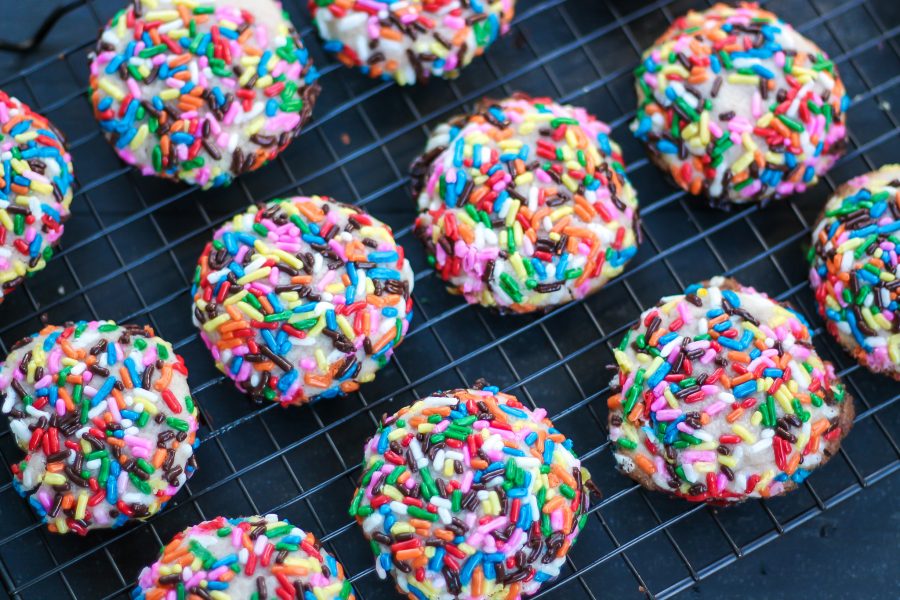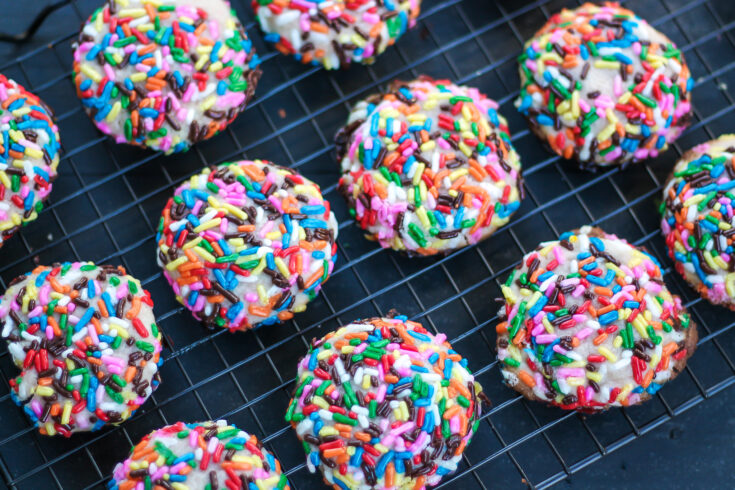 Ingredients
1 cup unsalted butter, softened (2 sticks)
1 cup granulated sugar
1 tablespoon light brown sugar, packed
1 large egg
2 teaspoons vanilla extract
2 cups all-purpose flour
½ teaspoon baking powder
¼ teaspoon salt
1 cup sprinkles, divided
Instructions
Preheat oven to 350F.
In a stand mixer, cream butter and sugars at medium-high speed until
light and fluffy, about 3 minutes. Mix in egg and vanilla until
combined. Add flour, baking powder, salt. Mix well. Fold in half the sprinkles and mix on low.
Roll dough into 2″ balls and roll around in remaining sprinkles. Place on a greased baking sheet at least 2″ apart.
Bake for 9 minutes, until barely golden brown around the edges
(cookies should be slightly underbaked in the center; the tops should
still be pale). Allow cookies to cool for 5 minutes before transferring
to a rack to finish cooling.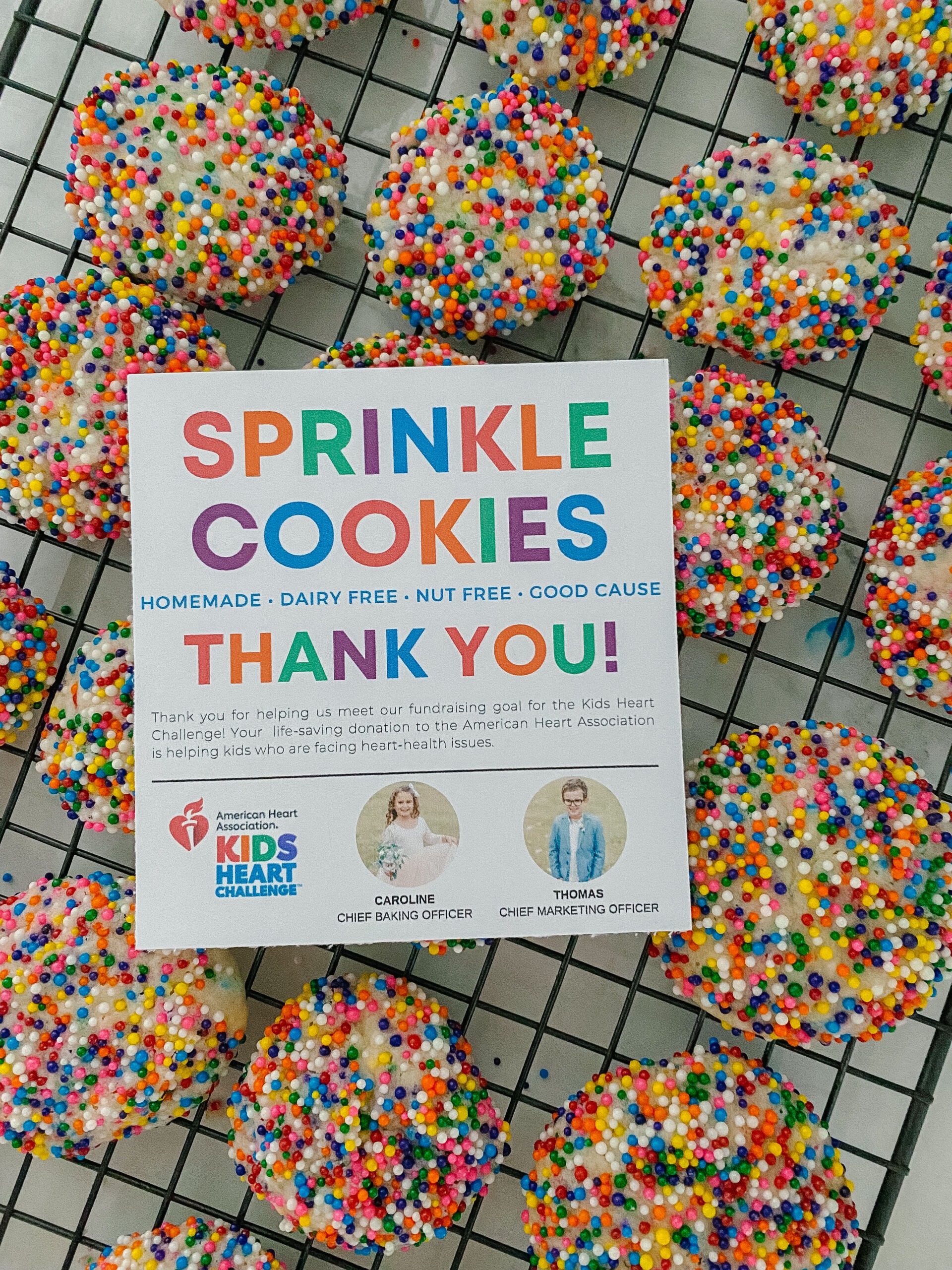 Saturday night we watched Marvel Movie #14 — Ant Man. This was probably one of my top 3 favorite movies so far. And for dinner we made a ginormous batch of nachos.
Sunday
We were up late Saturday night finishing our movie so we all slept in (and missed church). Sunday afternoon I made burger bowls for lunch and got ready to host a super fun play date (which I'll share lots more details about later this week) for Caroline and 4 of her girlfriends. The girls had the very best time picnicking and playing games outside together — and the weather was gorgeous! Meanwhile, Thomas and his friend Henry had their own play date inside (and thankfully left the girls alone — for the most part).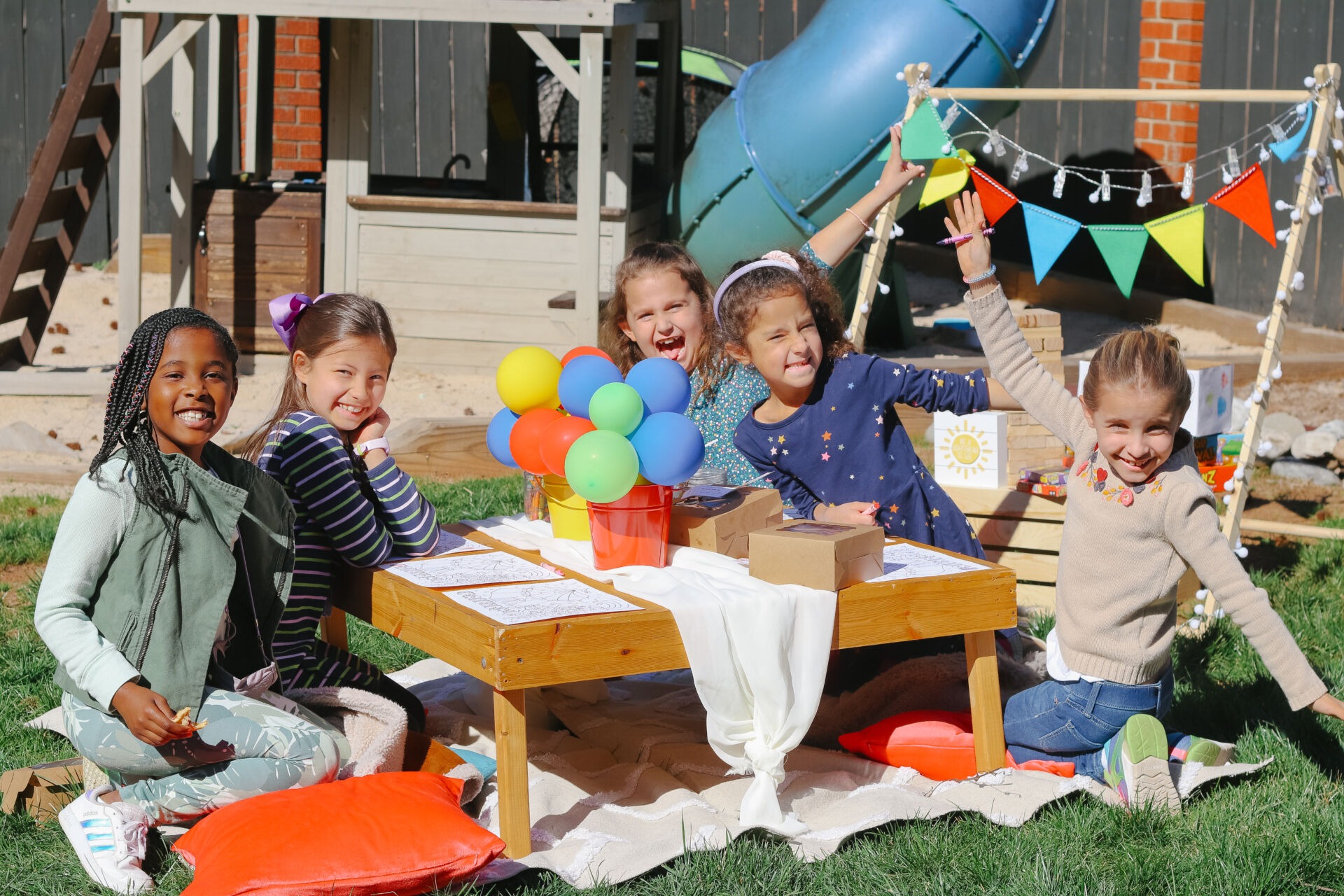 Sunday evening I made a delicious vegan, sausage, kale and gnocchi soup that surprisingly the kids ate. And since it wasn't a school night, we watched Marvel Movie #15 — Capital America: Civil War!
And that was a wrap on our weekend!