Our first weekend rewind of 2023! And what a weekend it was.
Friday
Friday morning started off wild and stressful as our house officially hit the market and we had lots of showings lined up for the day. I served the kids breakfast outside while I quickly made beds, vacuumed for the 239473859 time, removed all the trash and dirty laundry, cleaned out Sprinkles cage, and removed/hid all signs of people living in our home, etc.
Matt was trapped in a legal seminar all week (poor timing), so I've been getting the house pulled together mostly on my own and it's been a lot to manage, but we got it done!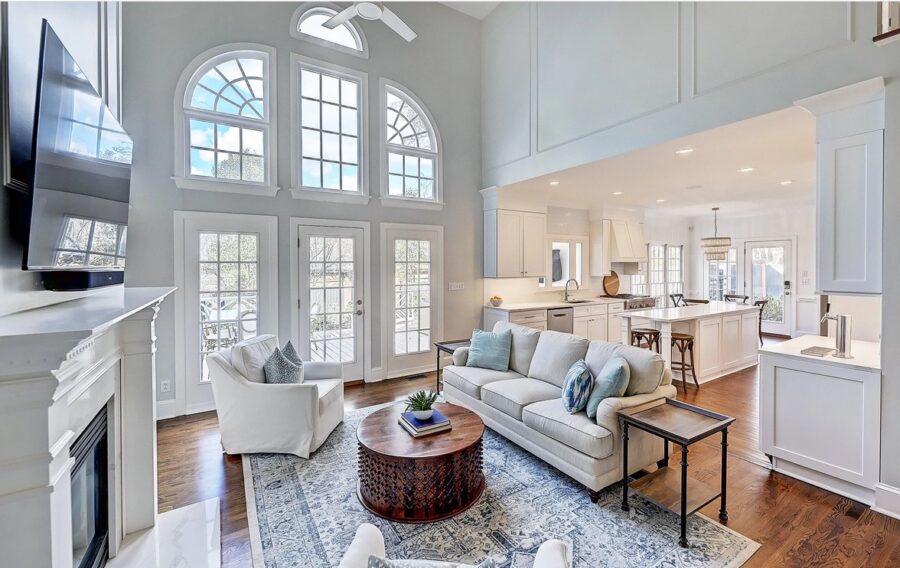 Caroline has really been struggling with the move so once I got the kids on the bus I reached out to their teachers to ask if I could bring Sprinkles to their classrooms for a special surprise visit and both gave me a big "YES!" (We really have the best teachers.) The kids were absolutely SHOCKED when I walked into their classroom with Sprinkles later that morning — and it totally made their day.
The rest of the day Sprinkles and I hopped around town, spent lots of time in the car together, and met Matt late in the afternoon once his seminar finished so we could review and discuss the house offers that came in! Afterward, we grabbed the kids from school and went out for a long, late dinner until the last showing was finished.
It was definitely not ideal sleeping in our perfectly clean/staged home on Friday night with the kids, but we weren't sure what time Matt's seminar would wrap up that day and I had run out of time to pack bags before the showings began. So the kids got to sleep in the play room together on an air mattress and watch movies until they fell asleep, which is their favorite thing ever so they were pretty pumped.
Saturday
Saturday morning we quickly packed up and got the house ready for another full day of showings. Then we hit the road for a weekend in the mountains! After a long stressful week I was definitely ready for some fresh air and some time in the forest!
On our way to Asheville we went on the most fun hike — Bearwallow Mountain Trail. This hike was AWESOME. It was less than 2 miles, easy to climb and the 360 view and massive grassy meadow at the summit was gorgeous.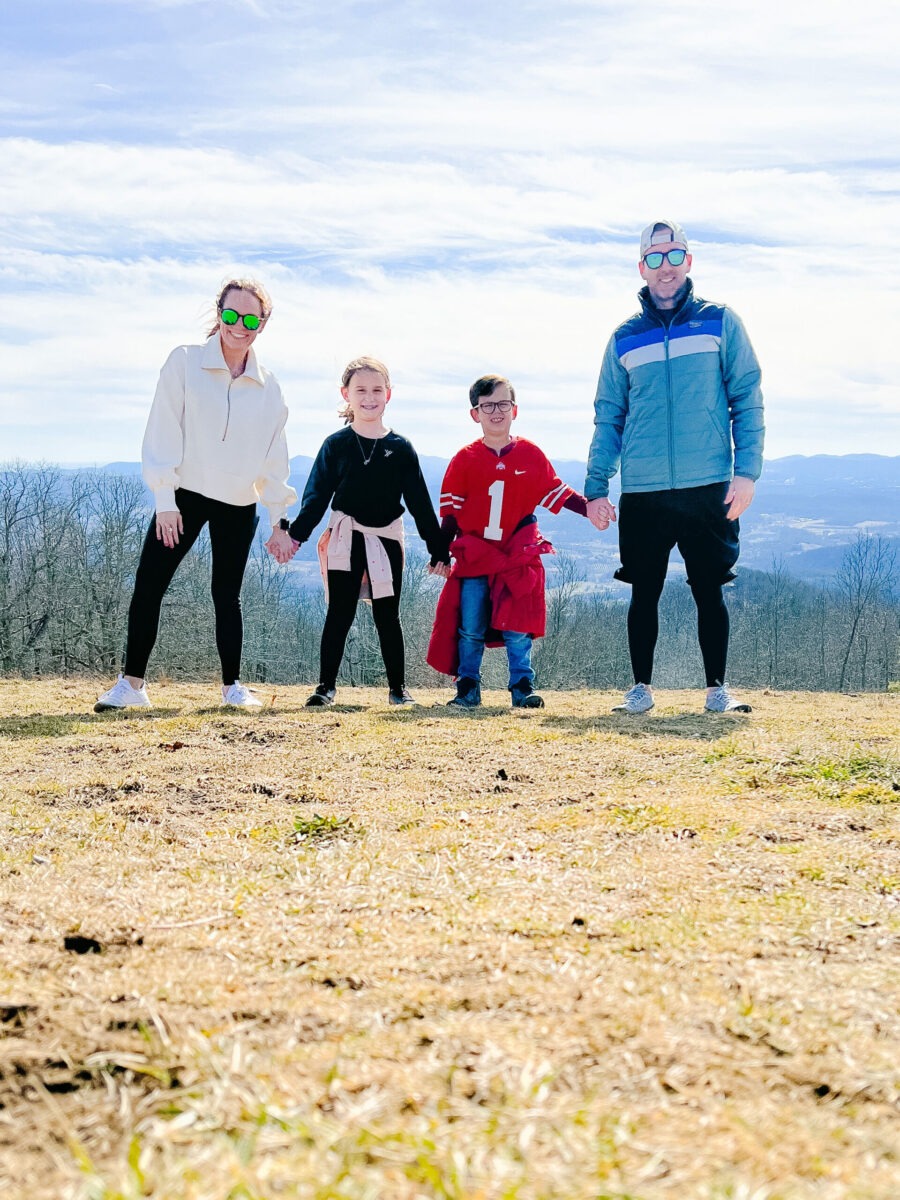 After the hike, we grabbed lunch from Buxton Hall, our favorite BBQ in Asheville, before relaxing back at our hotel.
Sunday
Sunday morning we grabbed breakfast from Corner Kitchen (another Asheville favorite of ours) and got on the road back to Charlotte. We had showings until late into the evening so we took the kids to Queen Park Social where they bowled their hearts out, played a million games, and ate tons of snacks all afternoon.
Late Sunday night we reviewed all the offers and accepted one! We are officially under contract on our home and are feeling ALL THE FEELS — ecstatic, sad, exhausted, and relieved! What. A. Weekend.