How is it August?! This summer has seriously flown by and I cannot believe we only have a few weekends left! With school right around the corner, we decided to tackle some of our smaller summer bucket list items this past weekend.
Friday
Friday afternoon I picked up my car from the mechanic (yay for A/C!), grabbed the kids from camp and swung through Chick-fil-A. Shortly after the kids scarfed down some nuggets and fries, Matt arrived home and we took them to church for Vacation Bible School! This was the first year VBS was hosted on a weekend versus the week day so our kids were finally able to attend! After getting checked in, Matt and I headed next door for dinner and drinks while we waited for the kids. A few hours later we picked the kids up covered in green paint — signs of a super fun time!
Saturday
Saturday morning the kids had their next session of VBS where they painted the cutest little bird houses. Meanwhile, I caught up on some blog work before it was time to pick them back up.
Afterwards we changed into our pink clothes and spread some kindness in honor of our friend, Charlotte Robson. While we've been grieving the loss of this sweet warrior, we are also focusing on all the joy she brought to this world.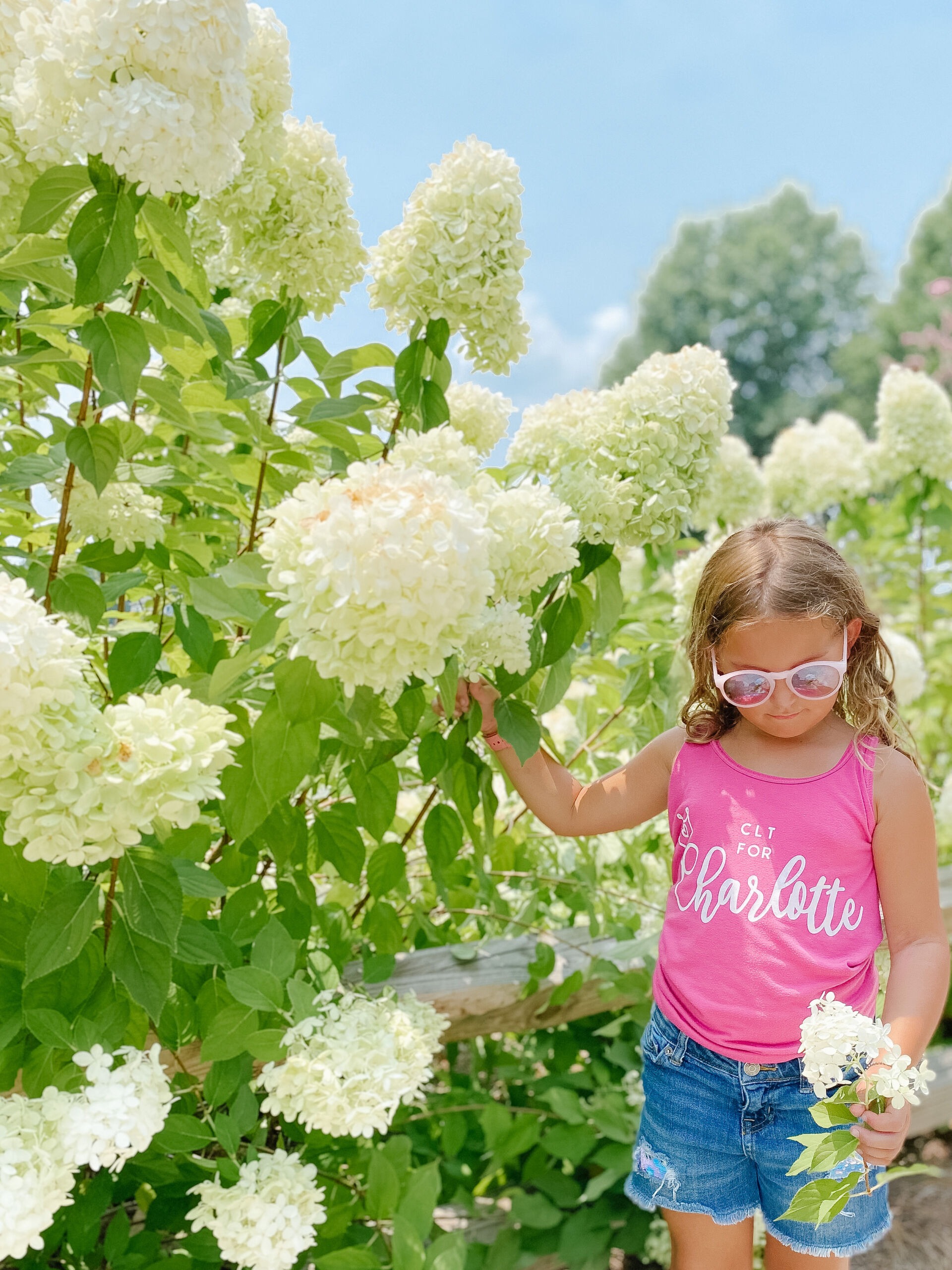 Saturday afternoon we went out for lunch and then Matt took the kids to the pool for a few hours while I finished up a blog campaign that I was scrambling to meet the deadline.
Since we missed Family Movie Night on Friday, we decided to have it on Saturday night! Thomas has been begging and begging to watch Star Wars for the longest time. Months ago we promised him that if he stayed in his own bed for a week straight (and without all of the lights on), we would watch Star Wars for Family Movie Night. And finally — he did it (and he was very proud of himself)! So Saturday evening, I ordered pizza, whipped up some margaritas and a s'mores dip board (summer bucket list item — check!) before we started the movie. Caroline and I lost interest almost immediately, but I don't think Thomas blinked once and declared the night "epic" and "a dream come true."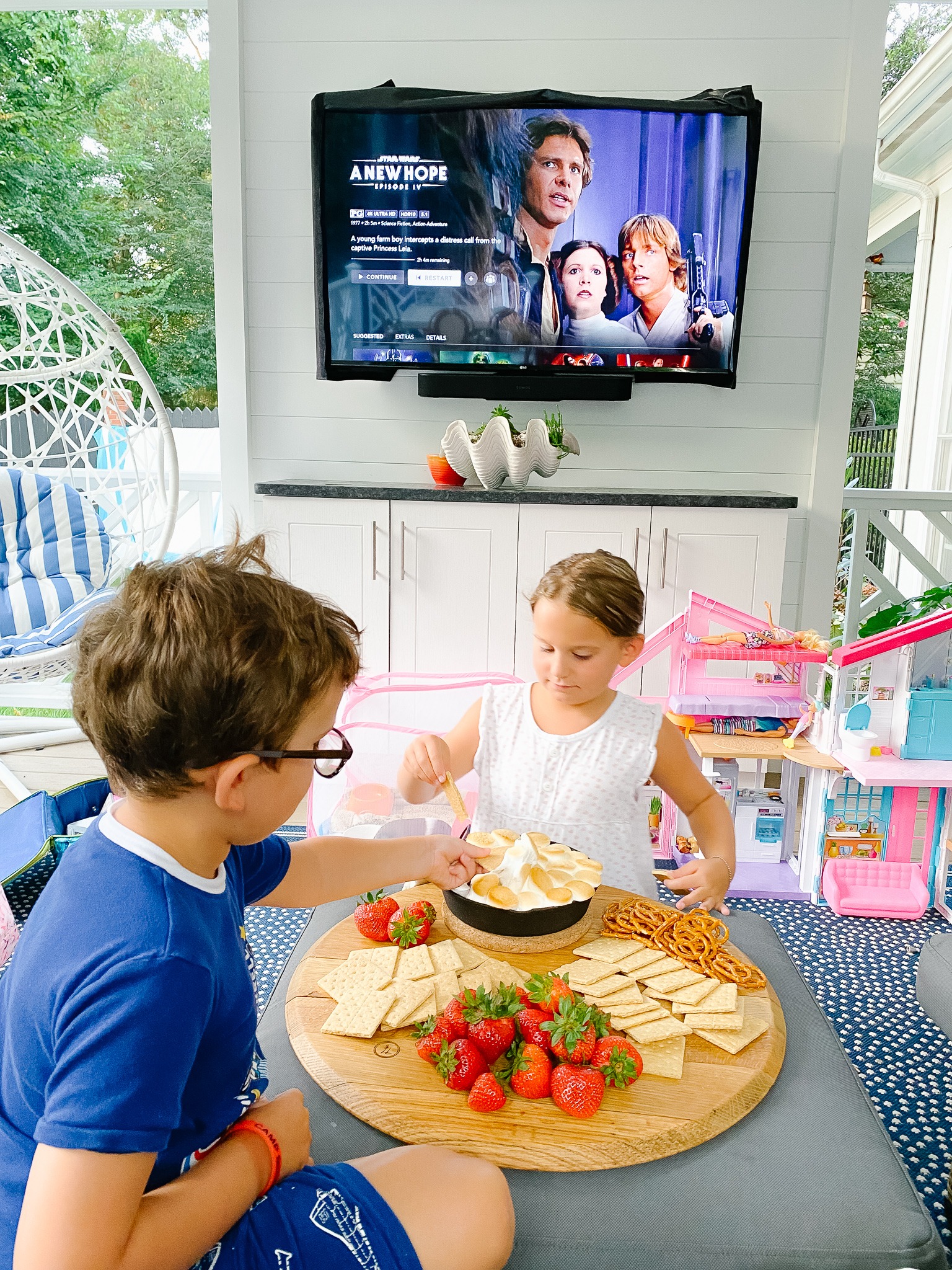 Sunday
Sunday morning we headed to church for the last day of VBS! We arrived early since I had signed up to volunteer and the kids ran around until it was time to start. As part of VBS, we worked on a service project as a family for Habitat for Humanity, then had a picnic lunch on the lawn.
After VBS, Matt took Thomas to a beyblade birthday party for one of his best friends. Thomas was recently introduced to beyblades and is officially obsessed, so he was beyond excited to bring his new collection to the party for battle. Meanwhile, Caroline and I had a mani/pedi date and then came home and baked a cake from scratch (summer bucket list item — check)!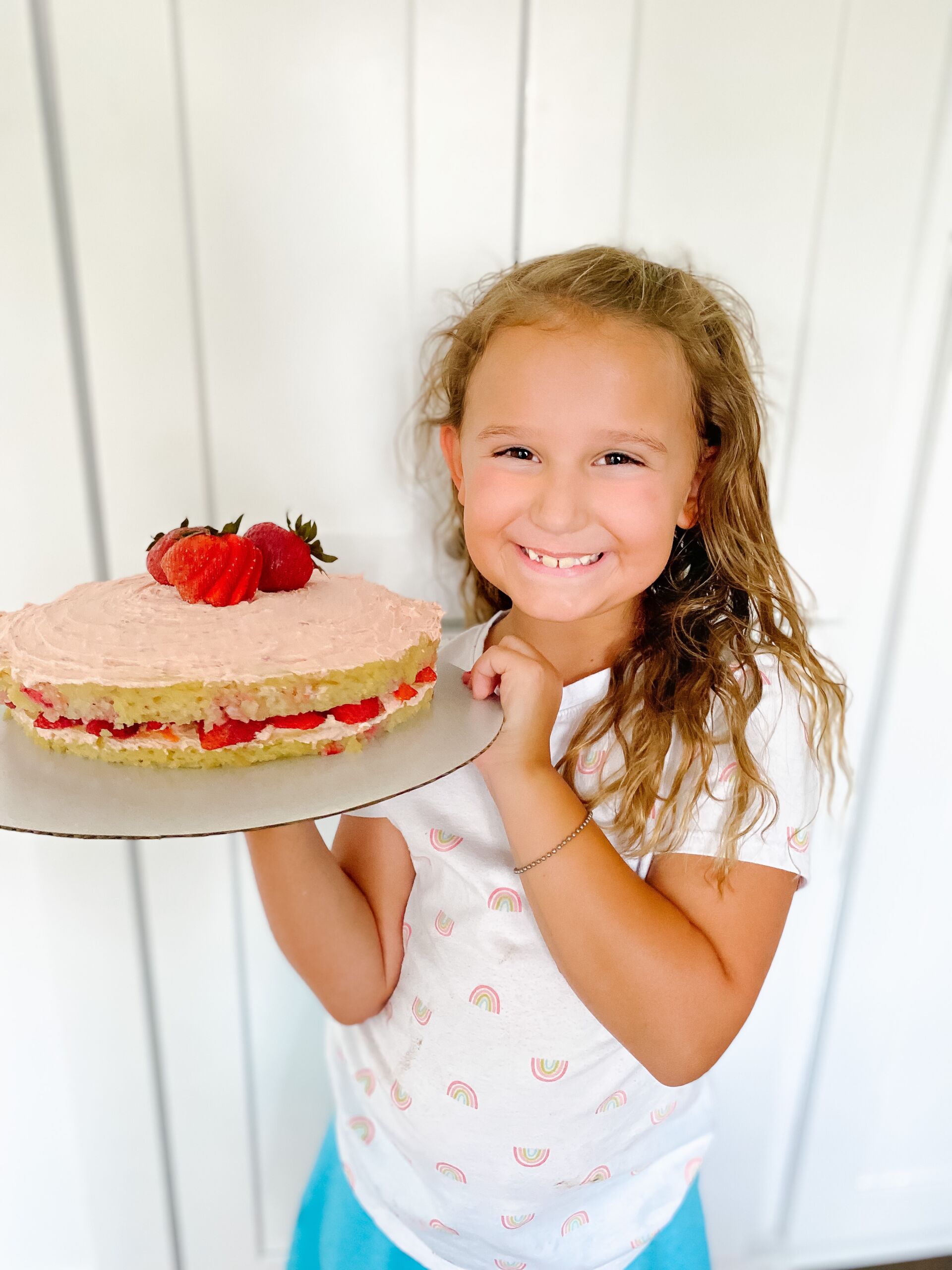 And for dinner we cooked a Low Country Shrimp Boil (summer bucket list item – check!) and ate Caroline's cake!
Have a great week, friends!