Hard to believe we just wrapped up the month of June. This summer is flying and I desperately want to slow it down!
Friday: We relaxed in our favorite place — our backyard. The kids had been asking all week if we could grill out so we decided to make grilled pizzas for dinner which required an entire bag of cheese per each kid pizza…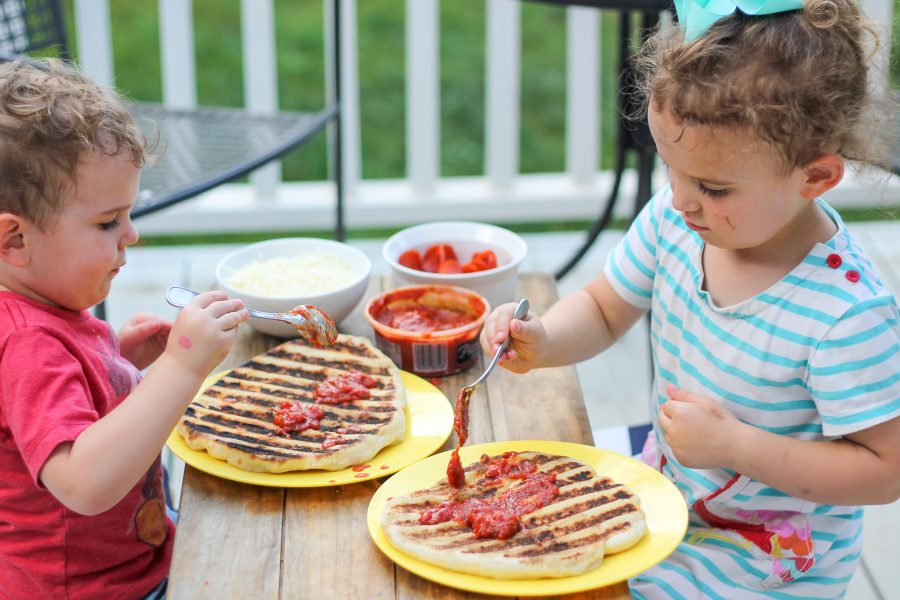 After the kiddos went to bed Matt and I grilled our pizzas.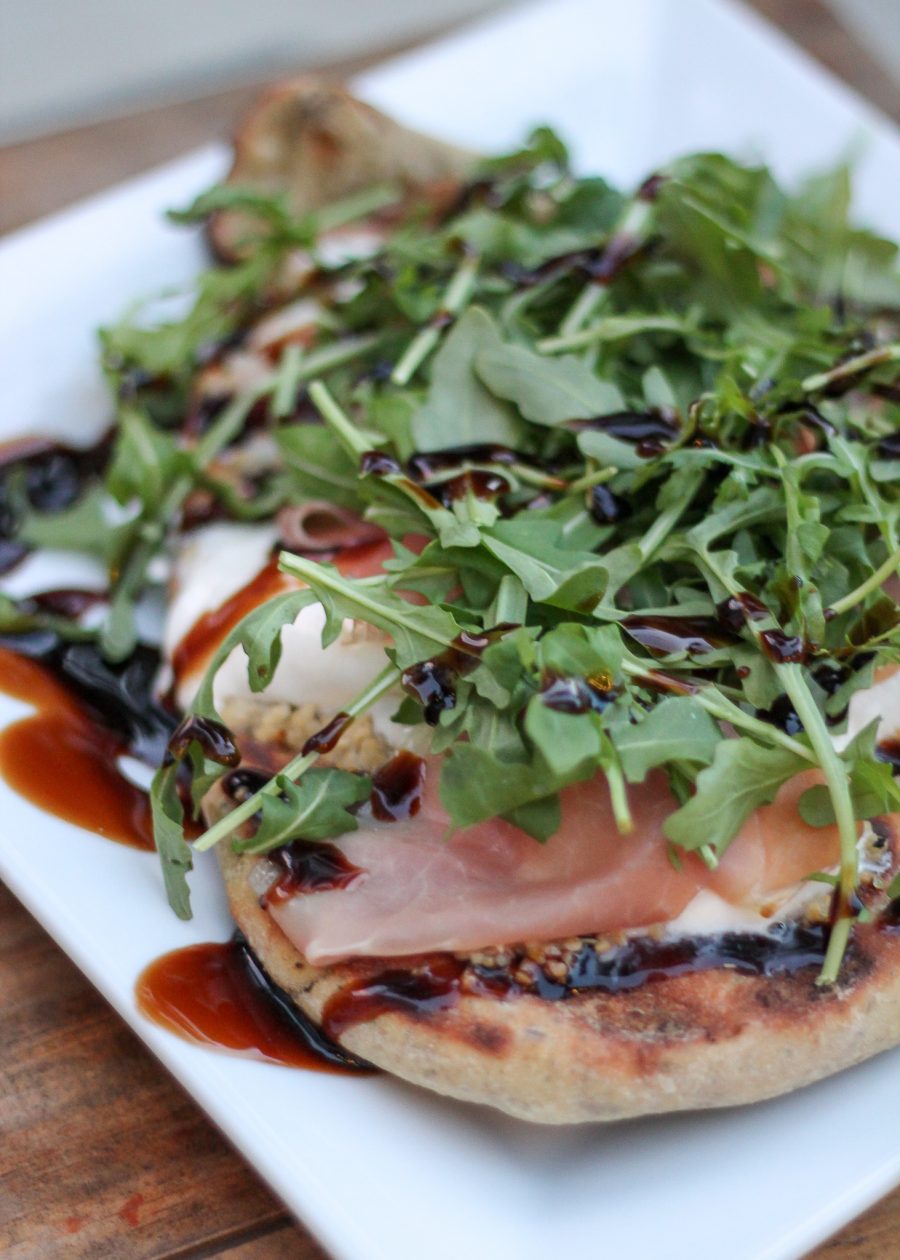 Grilled Prosciutto Arugula Burrata Pizza
Ingredients
1 Trader Joes ready to bake garlic & herb pizza dough
2 tablespoons olive oil
1 clove garlic, minced
½ teaspoon dried oregano
4 ounces fresh mozzarella, sliced
8 ounces buratta
6 ounces sliced prosciutto
Red pepper flakes
1 cup arugula
Salt and pepper
Balsamic glaze
Directions
Let dough sit for 20 minutes at room temperature. Form the dough into two balls. Roll the dough on a floured surface until it reaches your desired shape. Heat grill to 500 degrees. Drizzle both sides of the dough with olive oil. Place on grill and cook for a few minutes on one side, or until lightly golden brown. Remove pizza and brush the grilled side with olive oil. Add minced garlic and dried oregano to the crust. Top with the mozzarella slices and break the burrata into crumbles onto the crust as well. Return pizza to the grill, uncooked side facing down, close grill and cook until crust is cooked through and cheese is melted. Top pizza with sliced prosciutto and continue grilling until prosciutto is slightly crispy. In a small bowl, toss the arugula with a teaspoon or so of olive oil and season with salt and pepper. Top pizza with arugula, red pepper flakes, and a heavy drizzle of the balsamic glaze.
+++
Saturday: Matt made pancakes for the kids while I tried my best to recreate Matt's favorite breakfast from littleSpoon — the Egg White Raft (sour dough toast topped with whipped goat cheese, egg whites, greens & salsa verde). It was delicious, but definitely missing some secret ingredients. Matt has been eating the Egg White Raft a few mornings a week while catching up on work at littleSpoon, so I've tasked him with uncovering the secret recipe the next time he is chatting with the chef.
Saturday afternoon we ran all the usual errands and played in the backyard.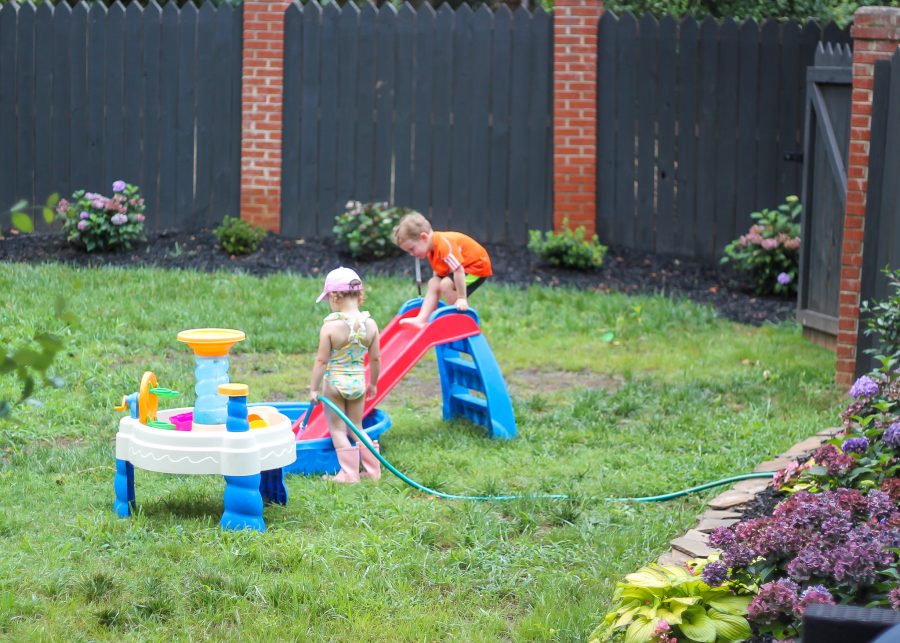 Saturday evening Matt and I attended our neighborhood adults-only 4th of July party.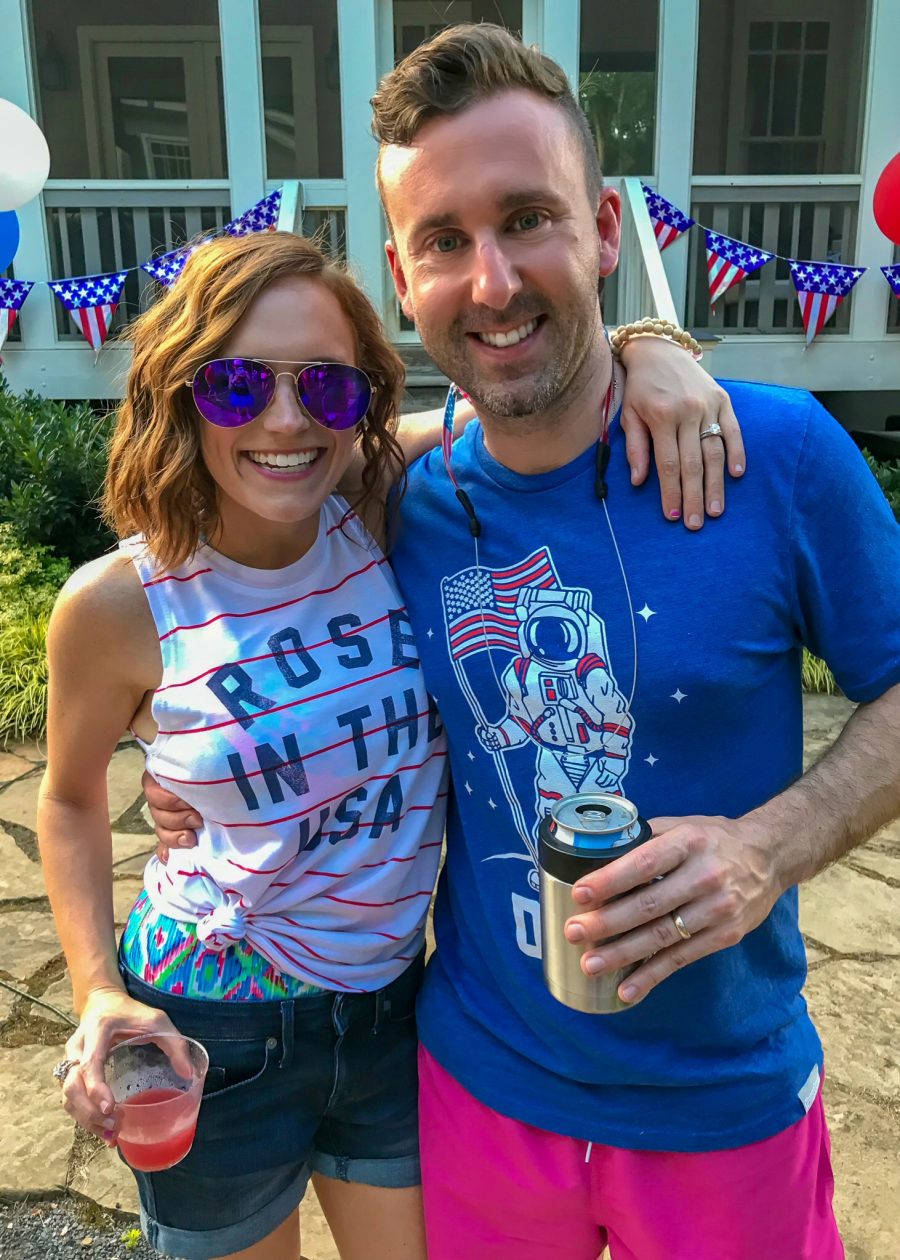 Sunday: We relaxed at home most of the day watching movies, folding laundry, playing outside and eating 75 popsicles. For lunch we went to Olde Mecklenburg Brewery.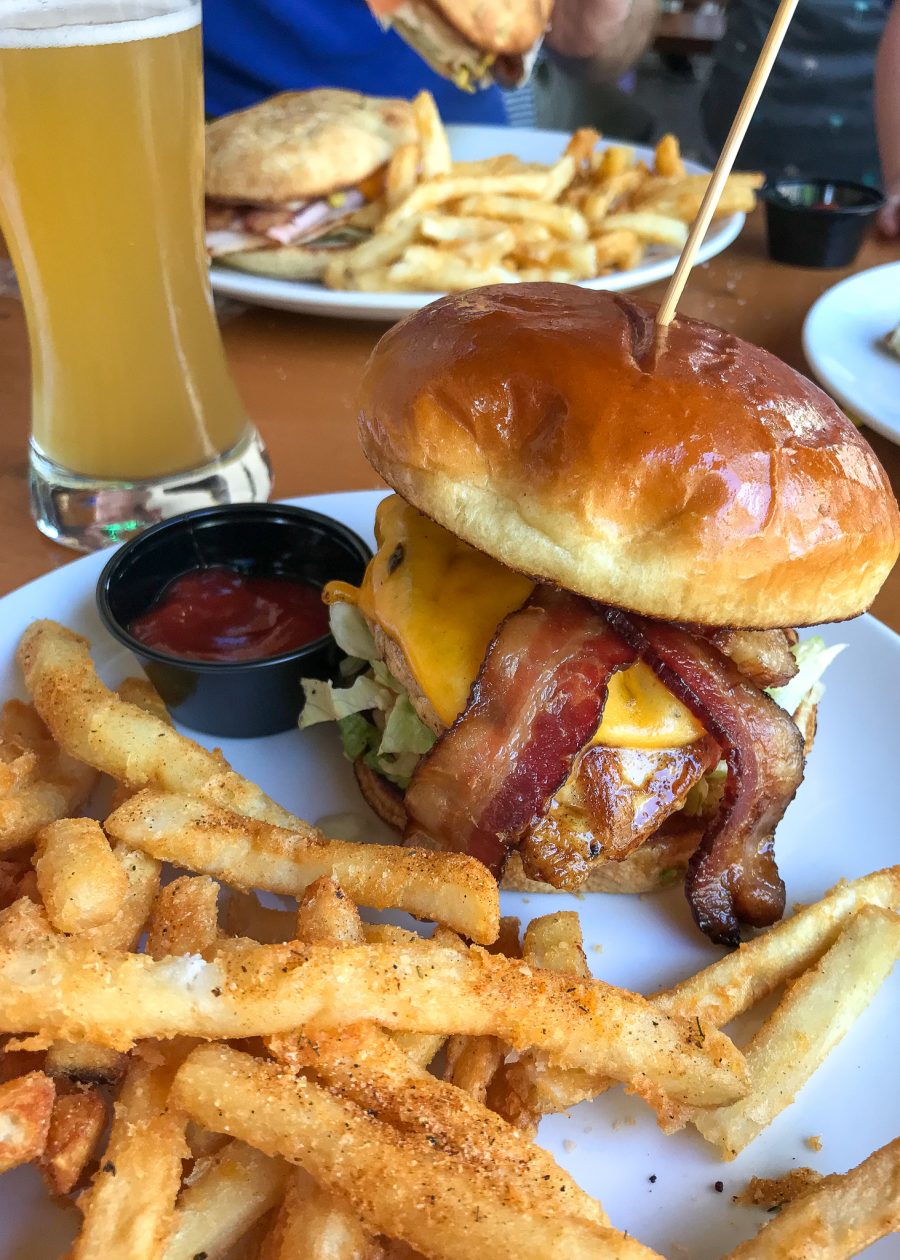 Shop the Post