We had one heck of a weekend. Let's recap.
Friday
Matt and I went on a date night to Foxcroft Wine (my favorite restaurant in Charlotte). We tried a new bottle of rosé and enjoyed all of our favorite small plates plus a few more.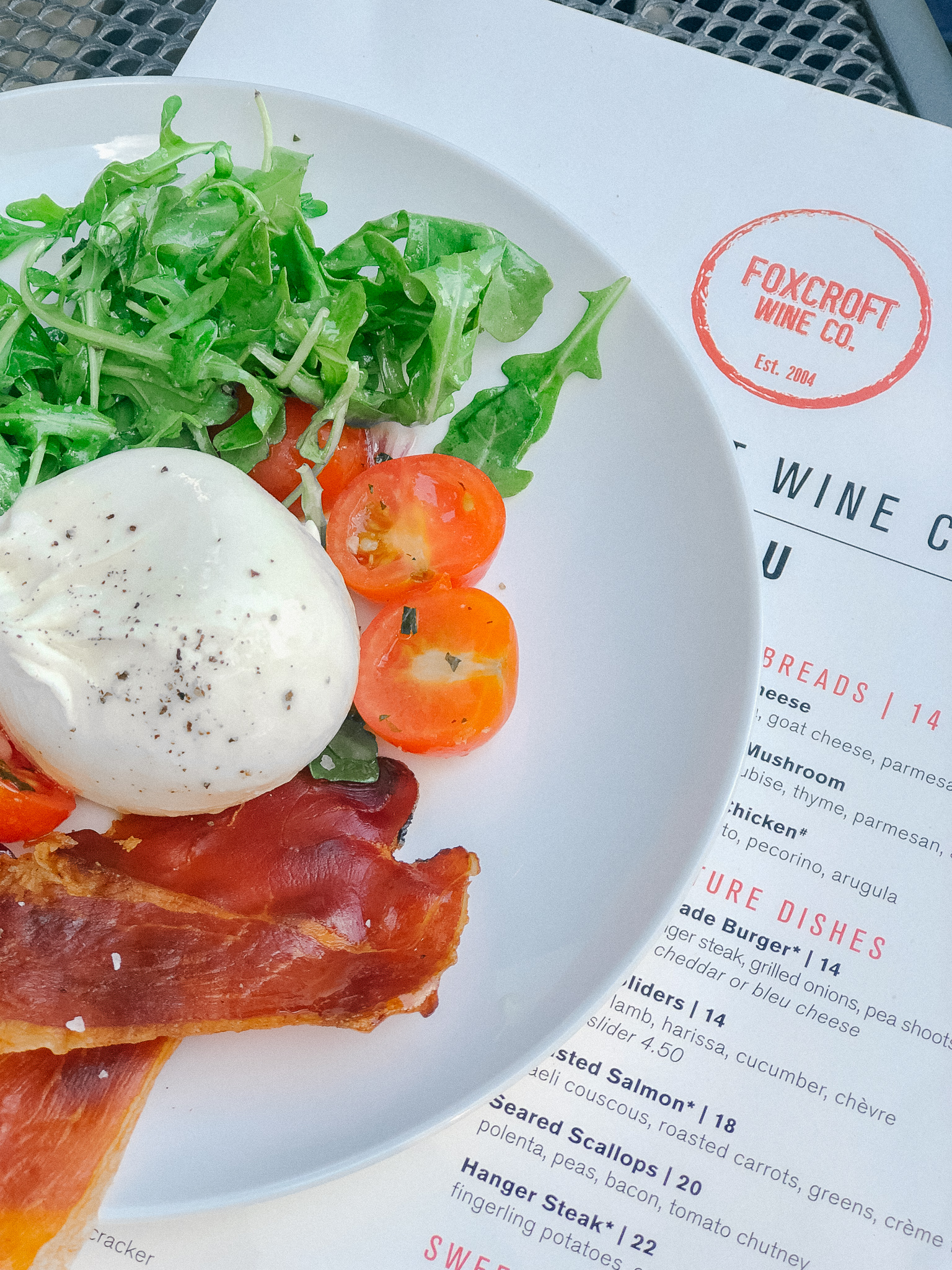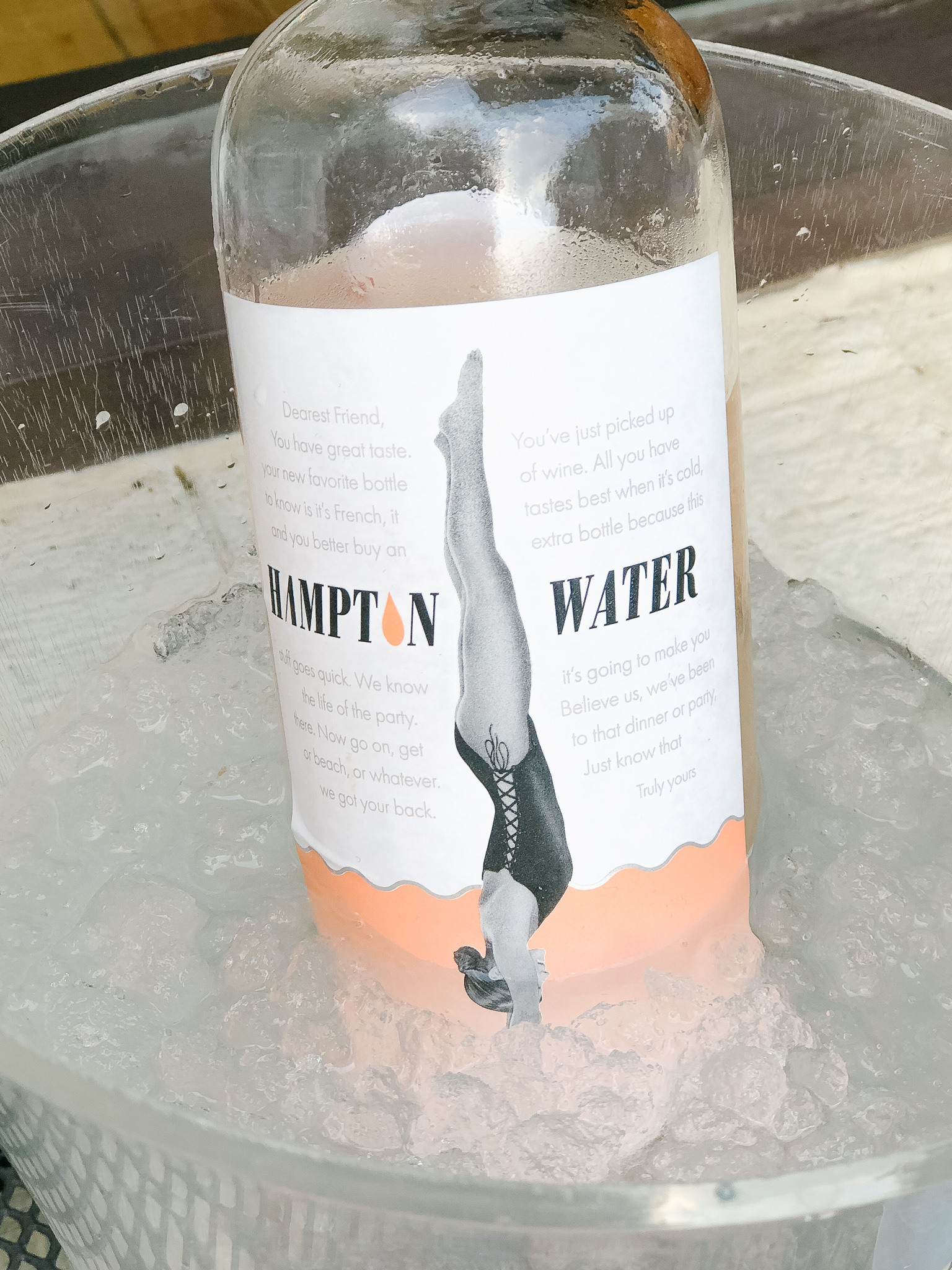 Saturday
Saturday morning we had a nice old man named Buzz (Matt found on google) over to test the air in our home. Both kids have had coughs forever now and we've done literally everything to make them go away. However, last week Caroline started complaining about chest pain and when her teacher called one day to tell us she was crying at school over the chest pain we got her to the doctor right away. The doctor immediately sent her down the street for an emergency chest x-ray (y'all, I cannot explain how worried I was…about Matt). A GINORMOUS blessing, the test results came back completely normal! So the doctor now believes Caroline is getting heartburn and/or has some terrible allergies, so Matt insisted we get our air quality checked. So anyway, Buzz left little petri dishes filled with goo in every room of our house and told us we needed to leave for the morning so we took the kiddos to Topgolf! It was our first time and was SO much fun for everyone. The brunch was absolutely incredible too.
After Topgolf we met our friends at the pool where we spent the rest of the afternoon before heading back home for Sandroni Steak Night.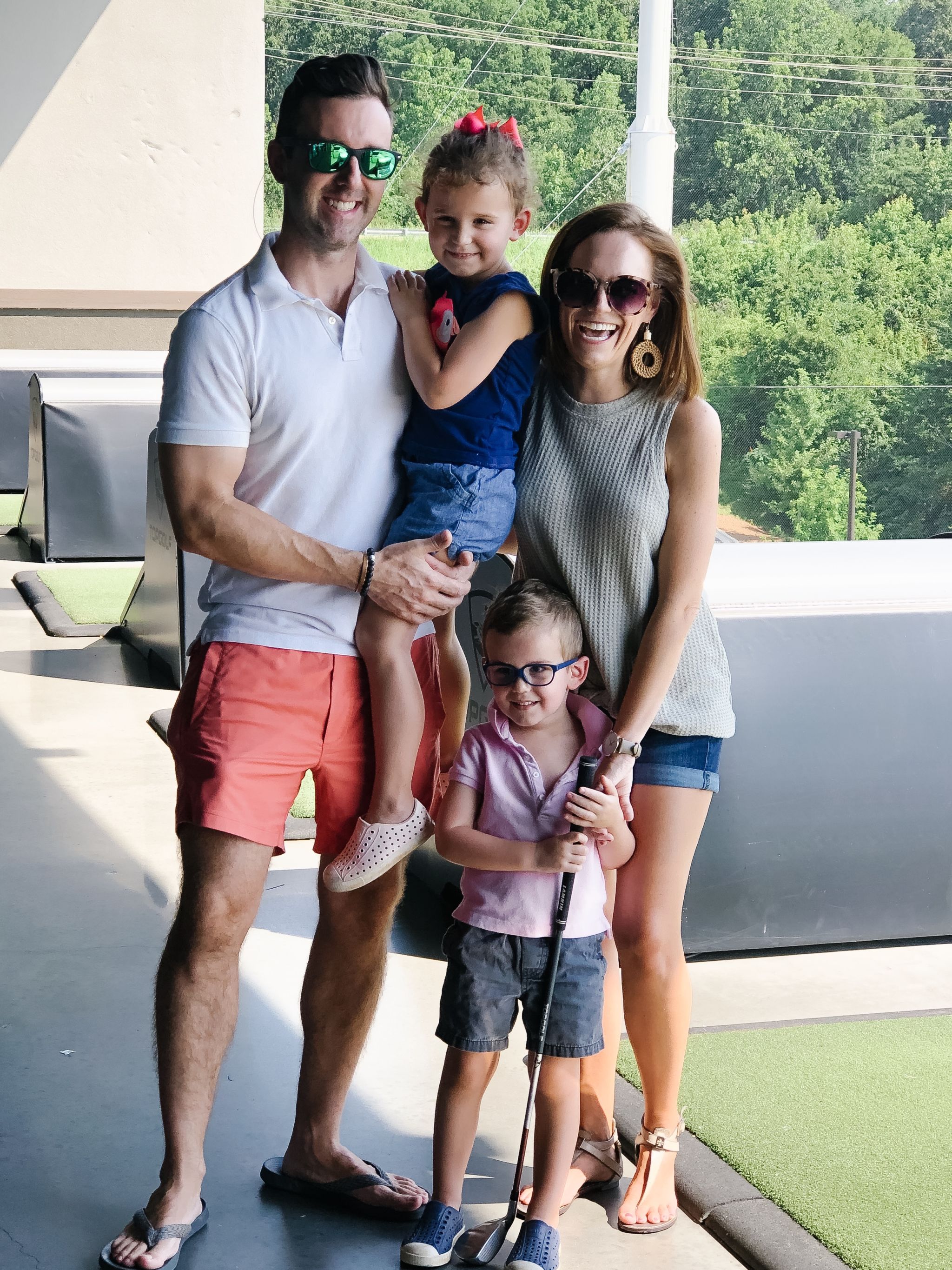 Sunday
Sunday we went to church followed by lemonade on the lawn. Afterwards we walked to Sundries for lunch and then stopped at Elizabeth Creamery for ice cream (our first ice cream shop on our summer bucket list)! We spent the rest of the day relaxing at home, catching up on piles and piles of laundry, we rented Dumbo and had Korean Pork Bowls for dinner.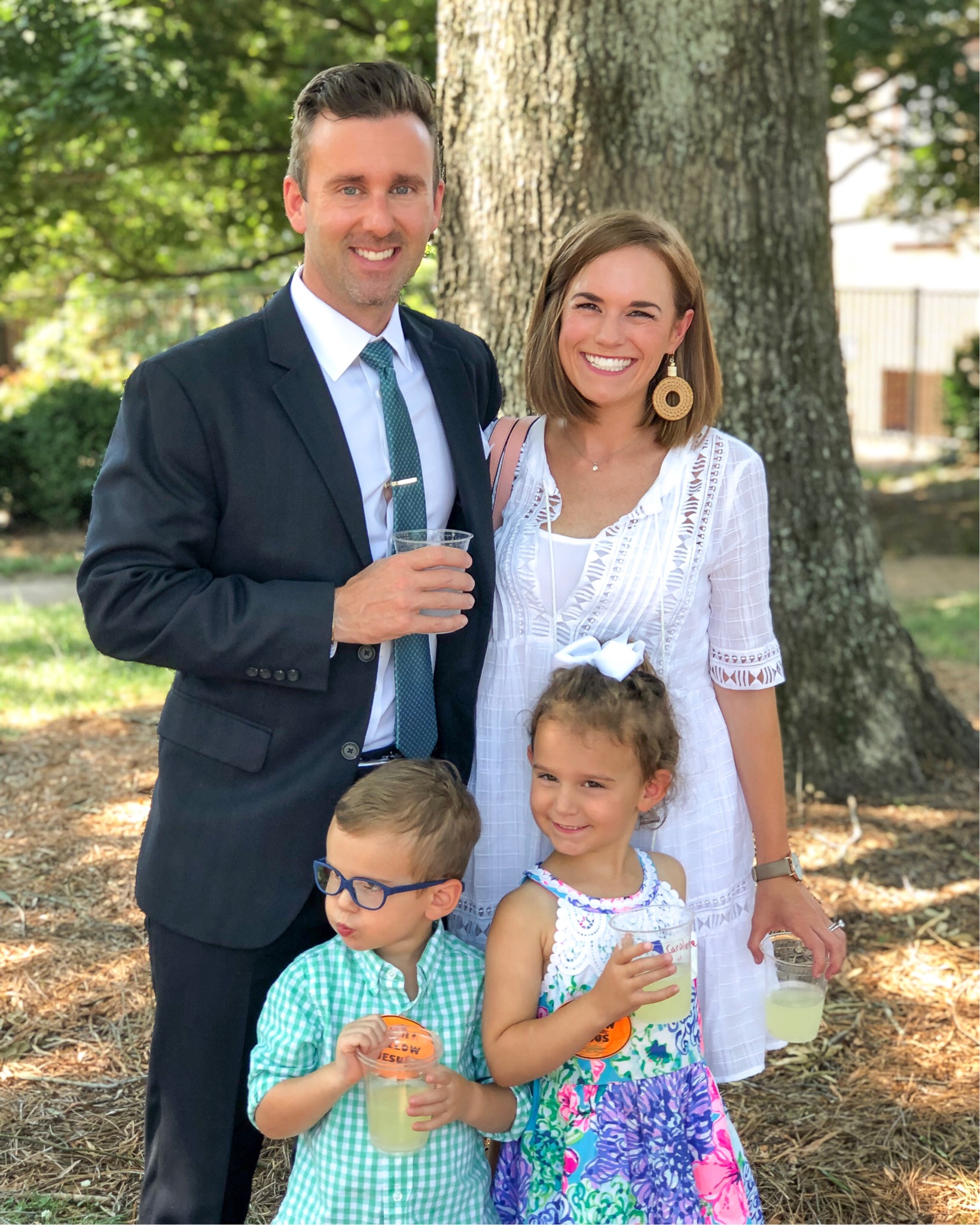 And that was a wrap on our weekend!