What a fun weekend it was!! I continue to be SO grateful for the warmer weather and soaking up quality time with family and friends! The weekend was packed out with fun things which always makes me happy. After being at home all week, I am ready to get outside the walls of our house come the weekend!
Friday
Friday night we ordered our favorite prosciutto pizza and kale salad from North Italia and watched Cheaper By The Dozen. It was my first time watching this classic and it was a huge hit among the whole family! We cannot wait to watch the sequel this Friday. After the kids went down for bed, Matt and I watched another movie on the porch…where I fell asleep (per usual) before it was over.
Saturday
Matt has been VERY excited about one of my personal goals this year — learning to play golf. He cannot stop buying me golf stuff. I've got a full set of clubs, all the accessories I didn't know I'd need and lots of apparel. And finally, on Saturday morning I had the chance to use some of my new golf stuff during my first golf lesson! The lesson was so fun and I learned a lot…like pitching, chipping and not to apply sunless tanner just before wearing a white shirt…
After my lesson we grabbed a quick lunch and then headed home to get ready to host some friends over. That afternoon we had Caroline's school bestie (Grace) and family over. While all the kids ran around together we sipped white wine spritzers and made my favorite ever grilled cheese for dinner.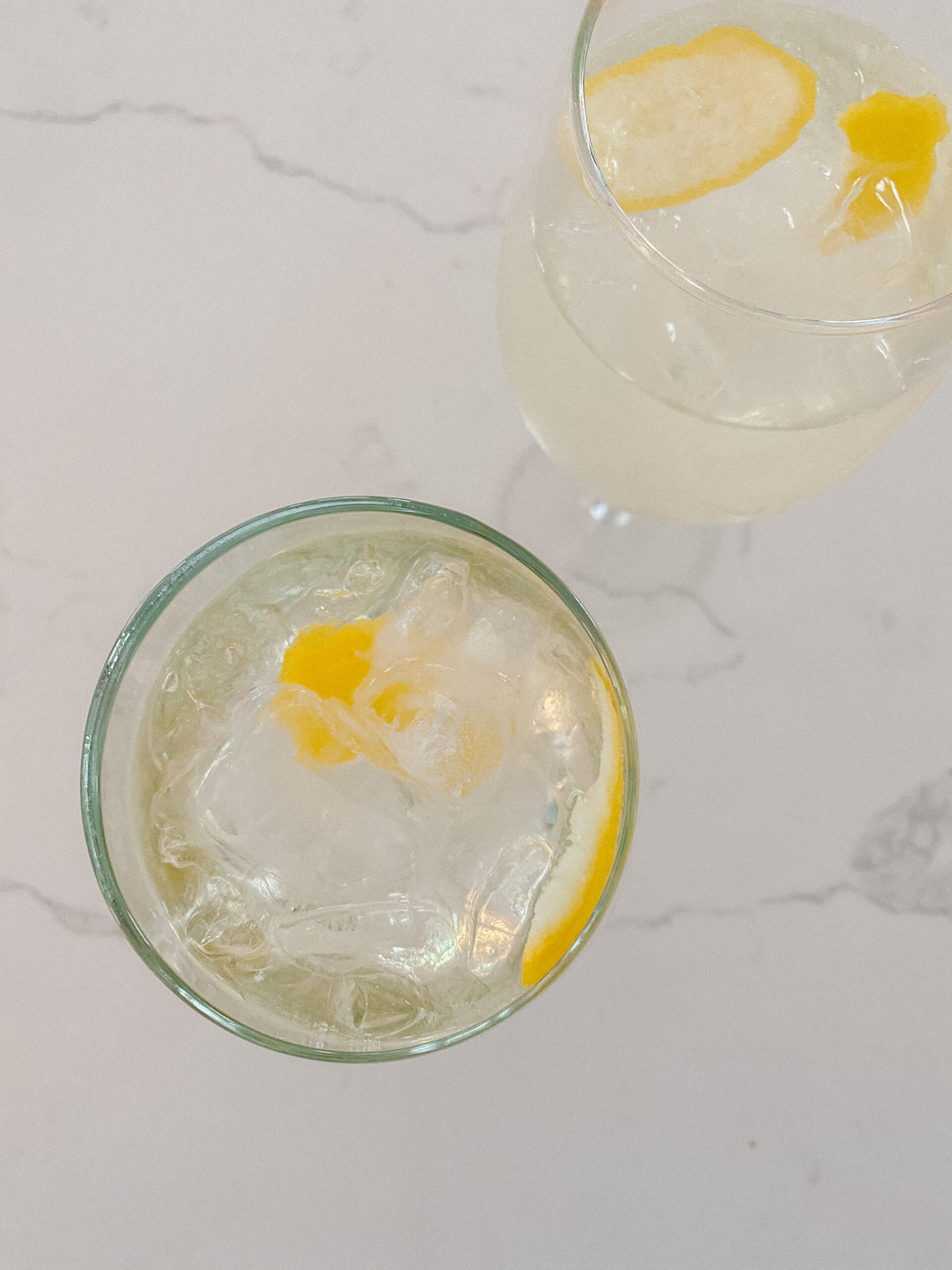 Once it got late and the kids were ready to wind down, we turned a movie on for the kids while the adults played a new game that I just picked up — Over-Rated. It's basically like an Apples-to-Apples but with Yelp reviews and was absolutely hysterical. After awhile we determined it made the most sense to convert the party to a sleepover which made the kids SO happy.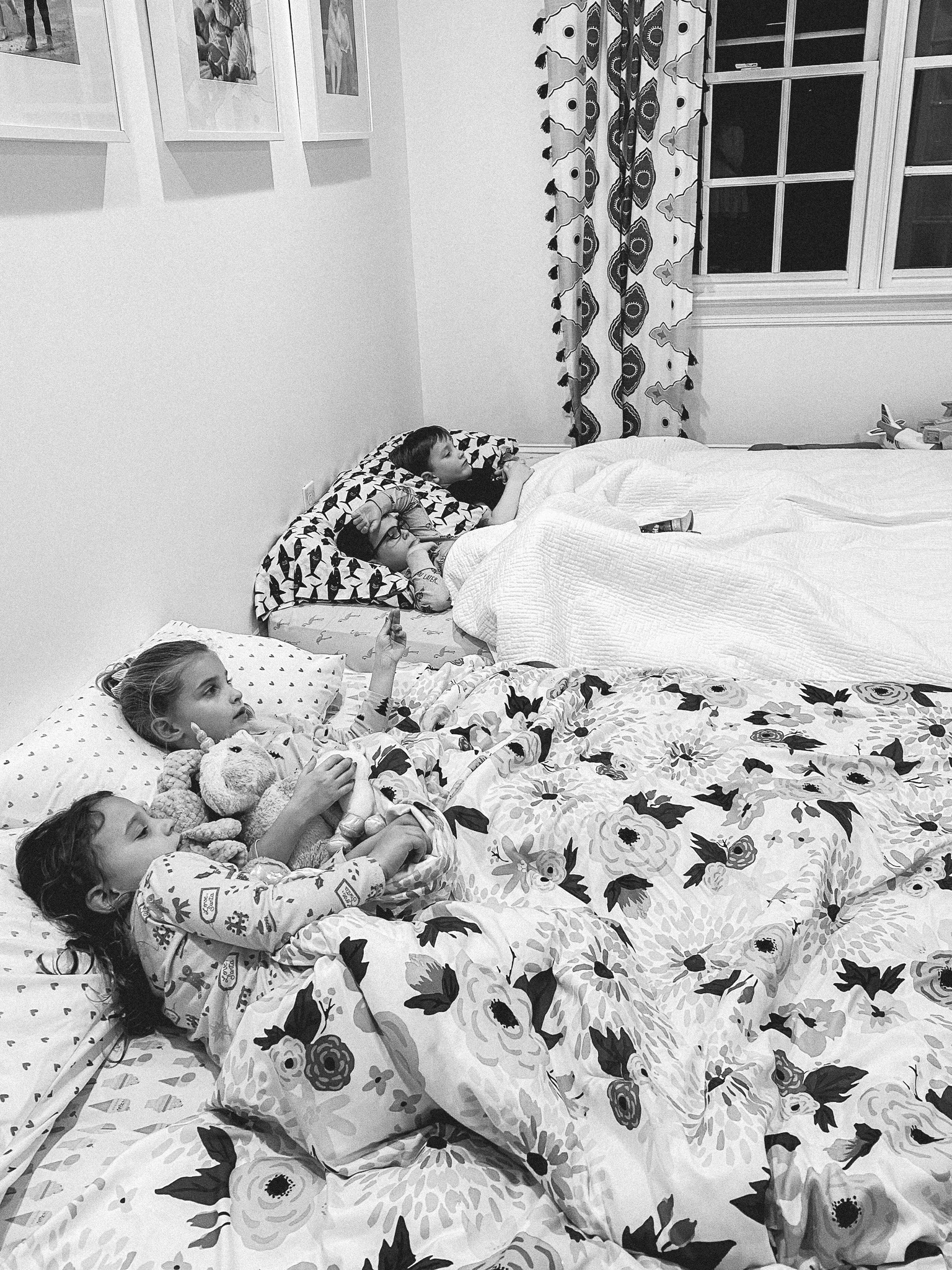 Sunday
Sunday morning Matt made waffles for all the kids. Thomas and Caroline were absolutely wiped out from their late night so they spent most of the day watching movies cuddled up on the couch.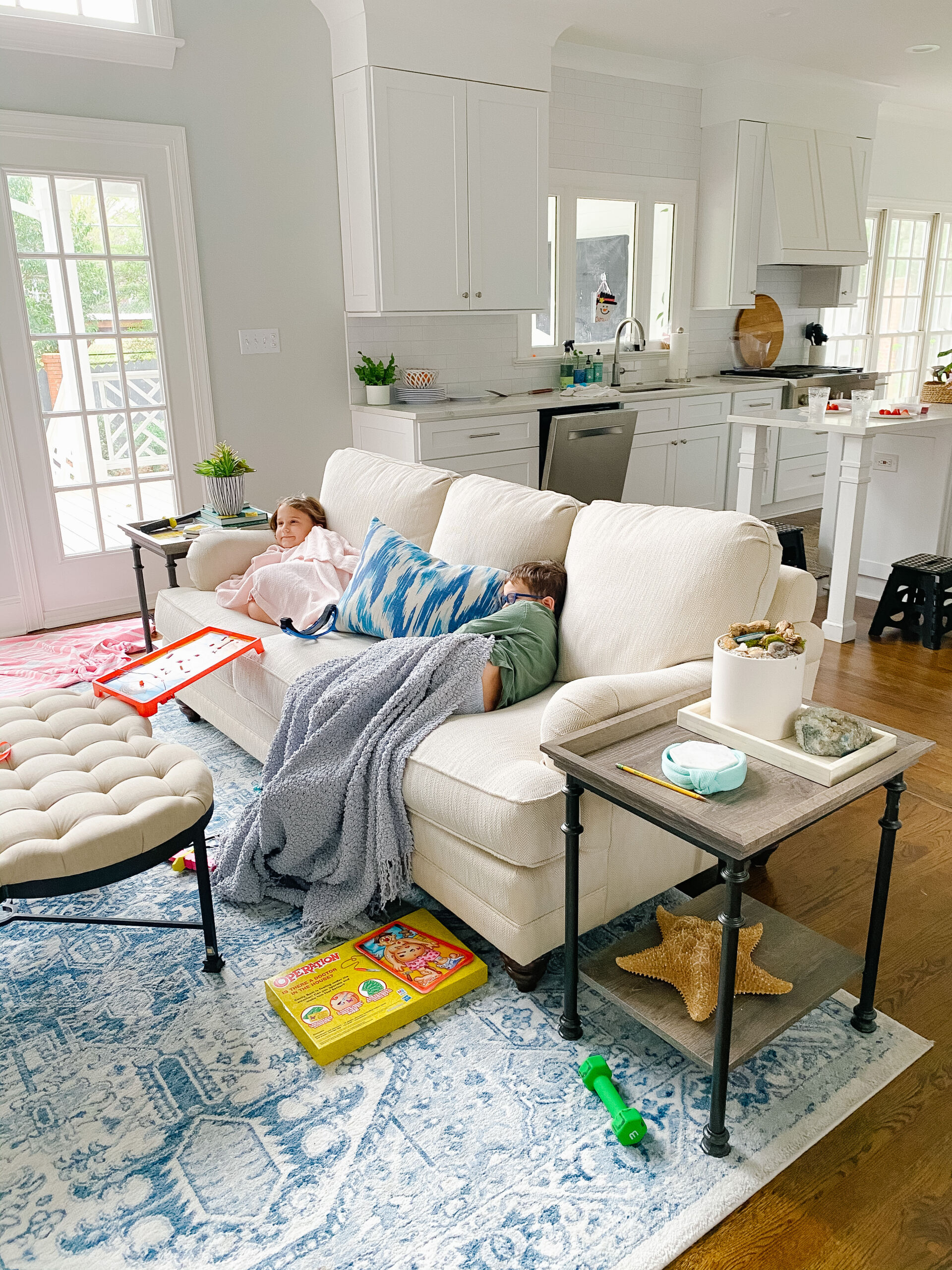 Sunday afternoon we went to TopGolf Live at Bank of America stadium. Michelle and I purchased tickets for our husbands for Christmas and the event was SO fun (despite the rain)! The guys absolutely loved it too.
And that was a wrap on the weekend! Spring Break starts on Thursday for Caroline! Let the countdown begin!!