It was a windy and cold weekend…but OH SO FUN! Let's rewind it…
Friday
Friday night Matt and I got invited to visit Carowinds for Media Night (blog perk!) before the park officially opened on Saturday! I'm a huge roller coaster fan so I was over the moon for this date night. We had an absolute blast riding all the coasters and got back to the car just in time before it started down pouring rain.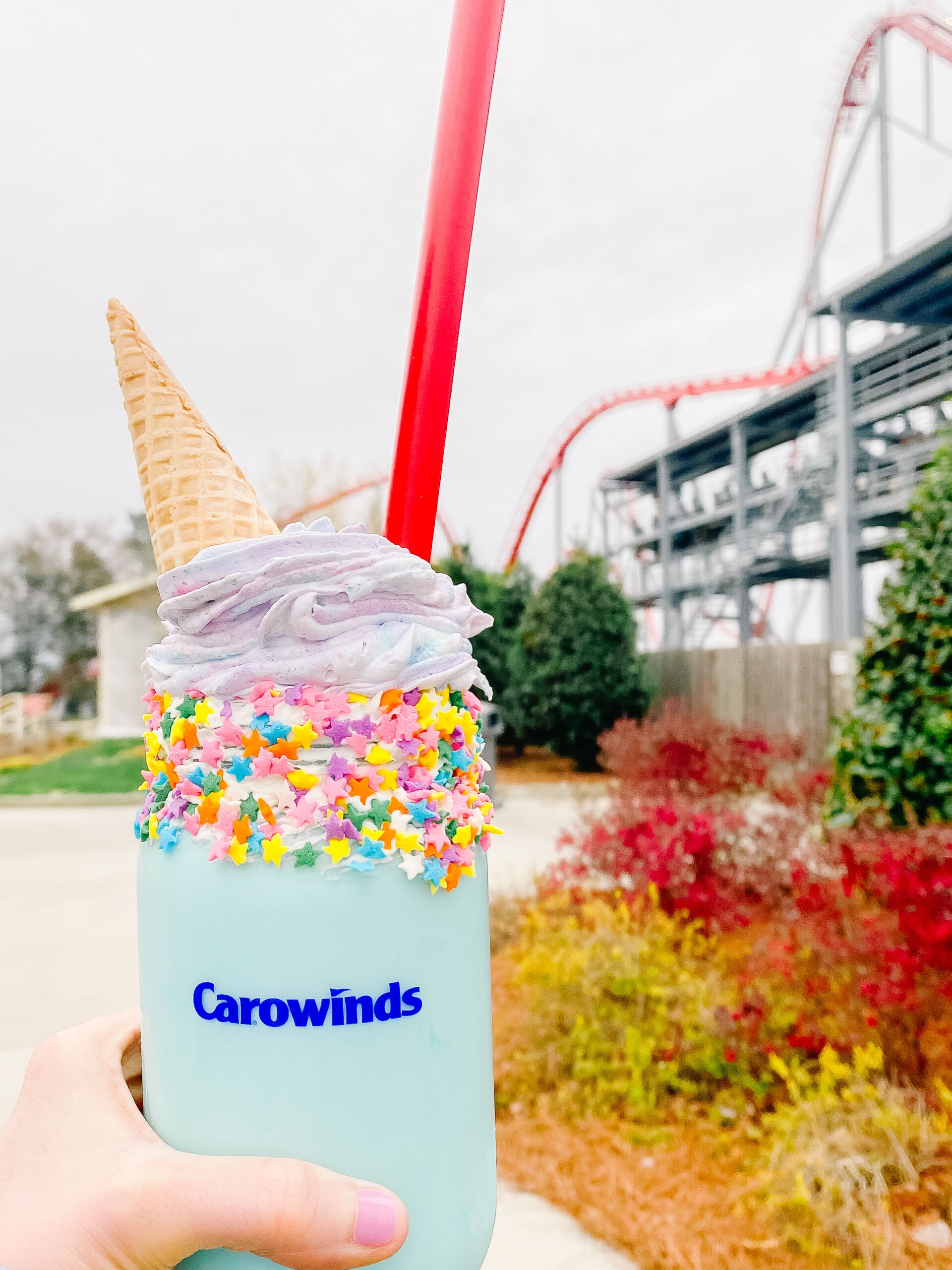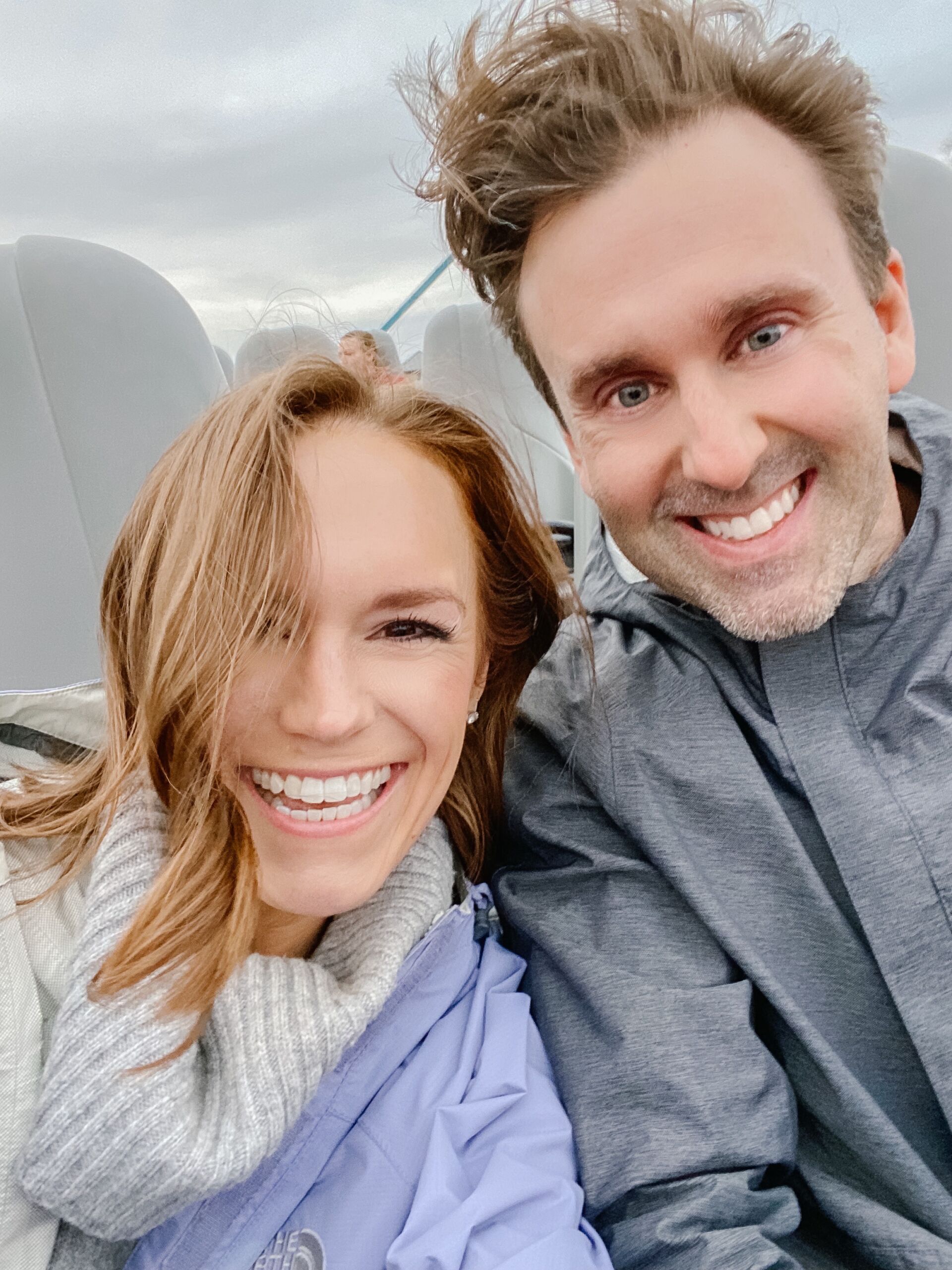 Saturday
We spent most of the day running errands — picking up tile for the kids bathroom renovation, shopping for all the goodies for this week's Teacher Appreciation Week, the pet store for Sprinkles supplies (where Matt told Thomas he could get a bearded dragon and then we got into an argument in the middle of the store because I refused to buy crickets every week and feed it twice a day), the grocery store for last minute dinner supplies and the mall to grab some tennis stuff. Phew. But besides the pet store meltdown after I shattered Thomas's pet dreams, it was a really terrific day. And for lunch, we introduced Caroline and Thomas to all-you-can-eat sushi at Rockin' Roll Sushi which BLEW THEIR MINDS. They were in absolute heaven grabbing plates of edamame, sushi and desserts.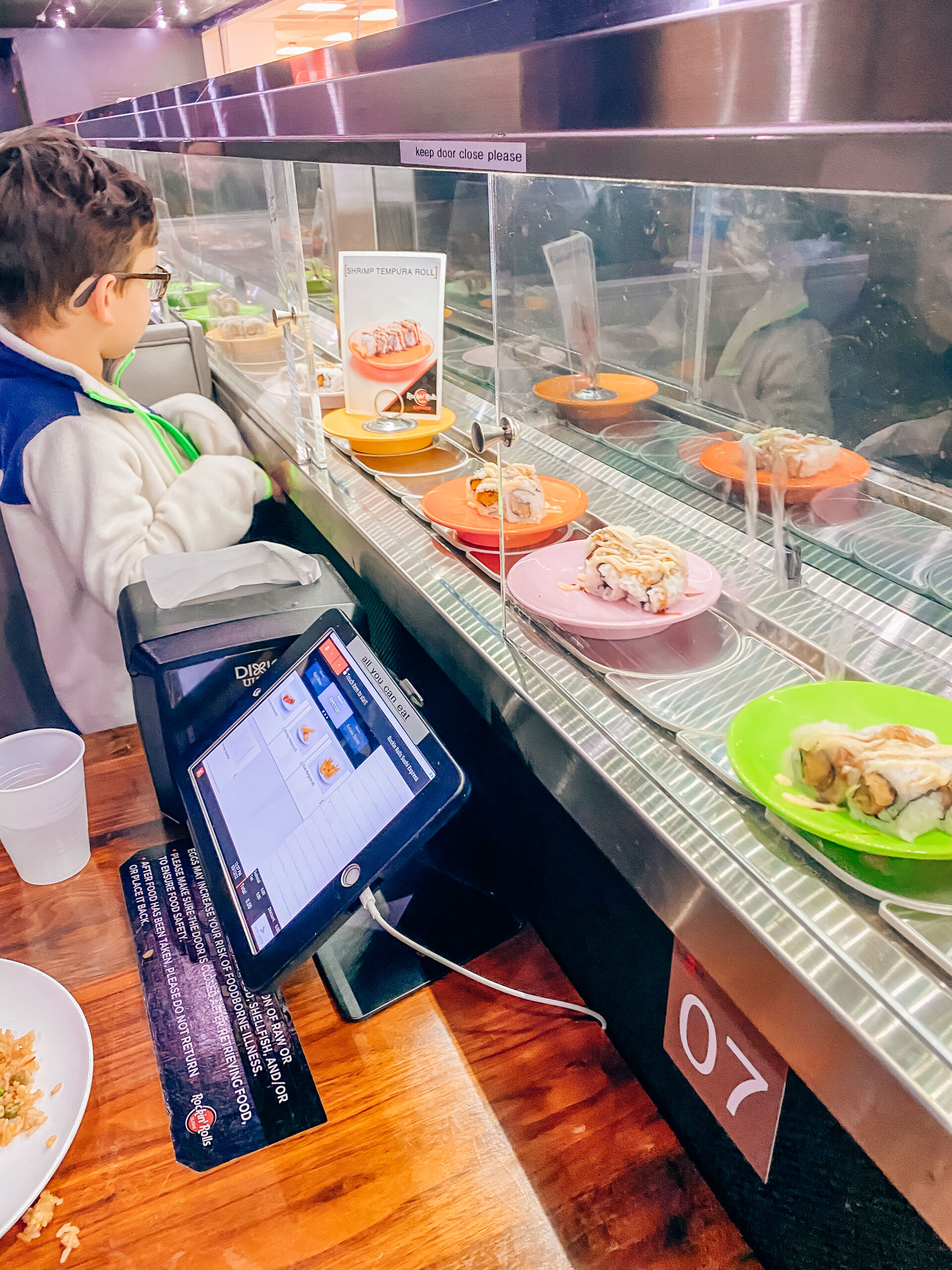 Saturday evening we received a new pet for the week — our neighbor's beta fish named Snoop Dog. And we grilled steaks (because they accidentally arrived in our Walmart grocery delivery). For Family Movie Night we watched Marvel movie #19 — Thor: Ragnarok and Caroline whipped up milkshakes for dessert!
Sunday
By some miracle we made it to church on Sunday morning. Afterwards we grabbed lunch and then the kids had their tennis lesson which they are really loving right now. While they practiced, Matt and I played on a nearby court. It was an absolute blast for everyone even though Matt crushed me in tennis.
After tennis we ran across town to another tile shop to pick up our shower tile and then we met with Atreum at their showroom to pick out a counter top remnant!
Once we got back home, we caught up on chores while the kids argued over the Switch, ate dinner and negotiated with the kids to go to bed even though it was still "not dark enough" outside.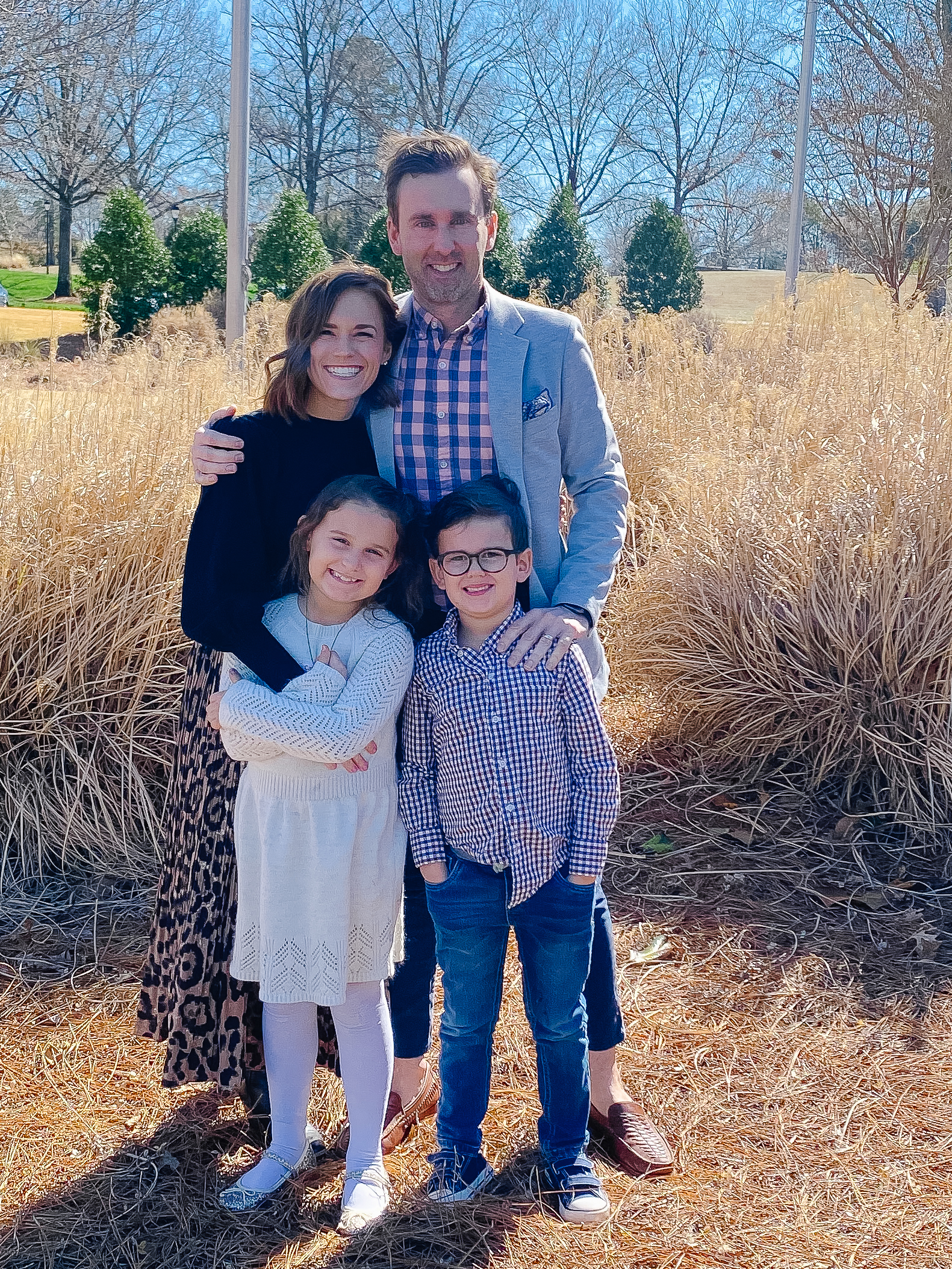 And that was a wrap on the weekend!