WHAT A WEEKEND!
Friday
Friday night we ordered Mod pizza and watched Dr. Strange for Family Movie Night! And the kids absolutely flipped out when I surprised them with the most fun s'mores dessert using our new tabletop fire pit from Made by Kippen!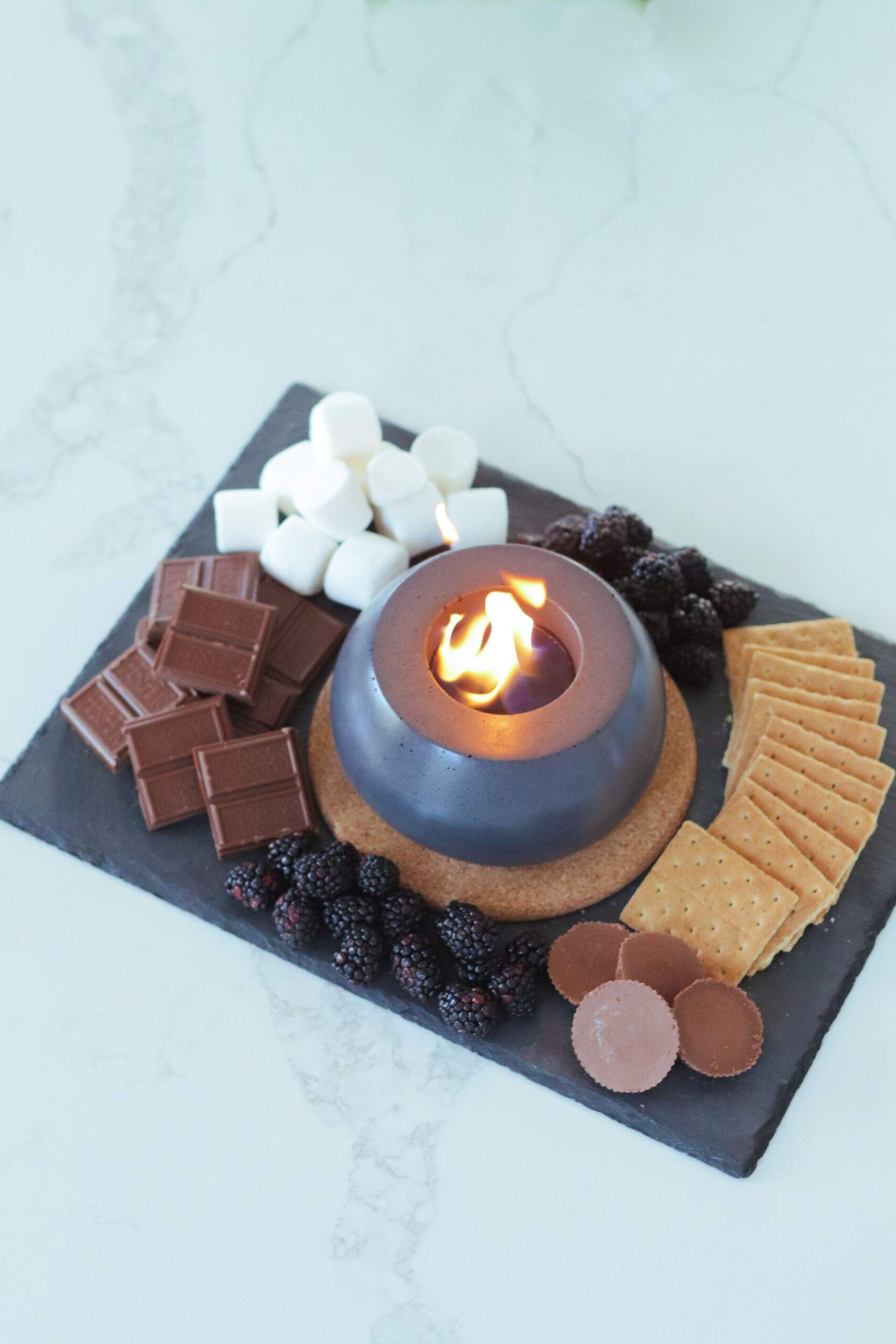 Saturday
Nothing exciting to report from the daytime on Saturday. The kids mostly watched TV, I did some work and started planning Caroline's birthday party.
But Saturday evening was epic. We took the kids to Stagioni for a delicious dinner and then Matt and Caroline headed to the daddy-daughter dance while Thomas and I went to the Hornets game!
Daddy-Daughter Dance
Caroline was SOOO excited for the masquerade dance. She's been counting down to it for weeks and couldn't wait to wear the dress and mask she picked out! I curled her hair for the dance too and she looked absolutely radiant. They both said it was an awesome time and Caroline came home with 400 photo booth pictures.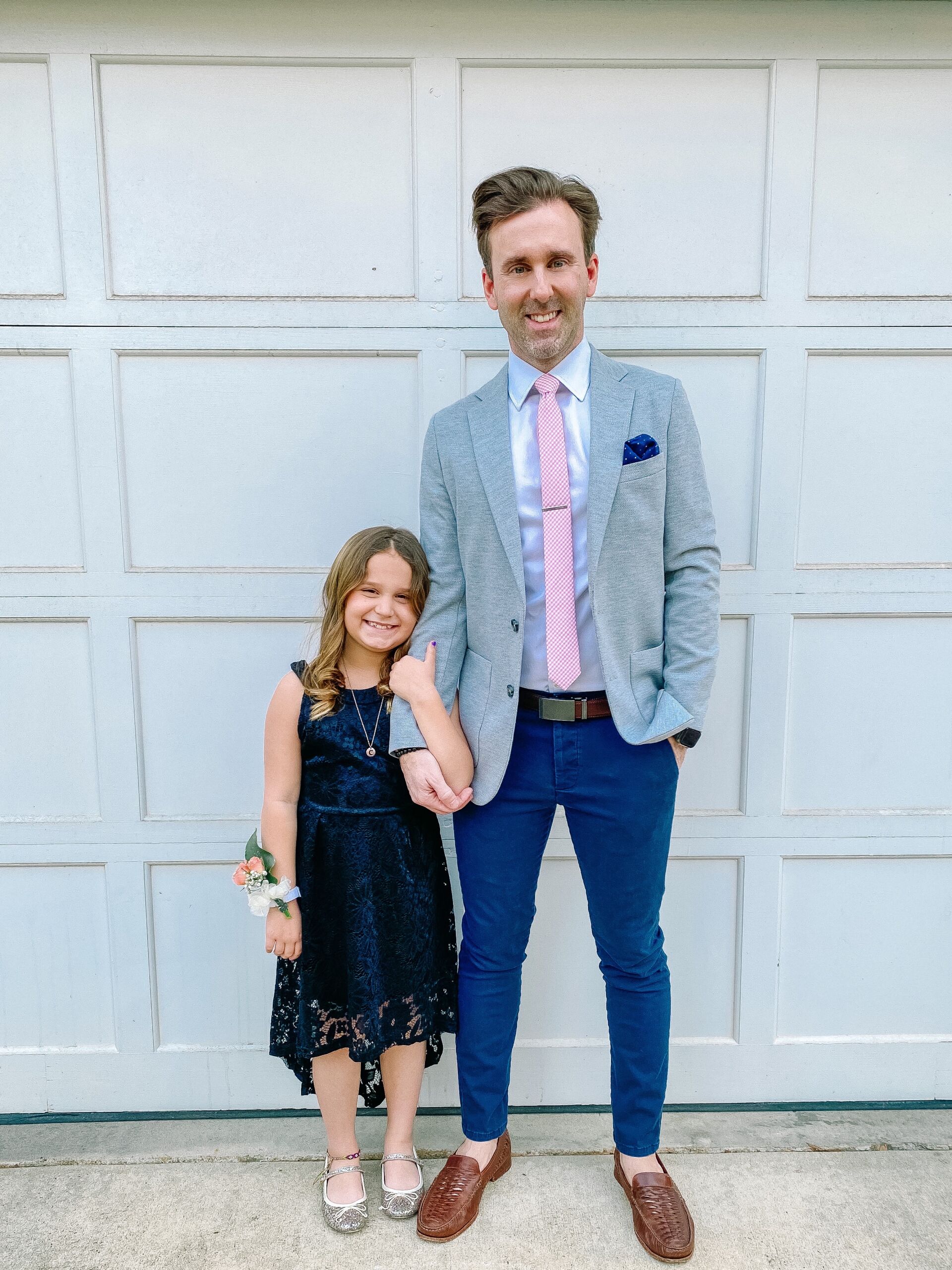 Hornets Game
While Caroline and Matt were dancing the night away, Thomas and I were cheering on the Hornets! This was his first Hornets game and I cannot even describe his excitement. When he wasn't shoveling handfuls of popcorn and candy into his mouth, he was dancing and cheering. It was honestly the very best experience and I couldn't have been more happy to be the one who got to take him to his first game. It was a memory I will absolutely never forget.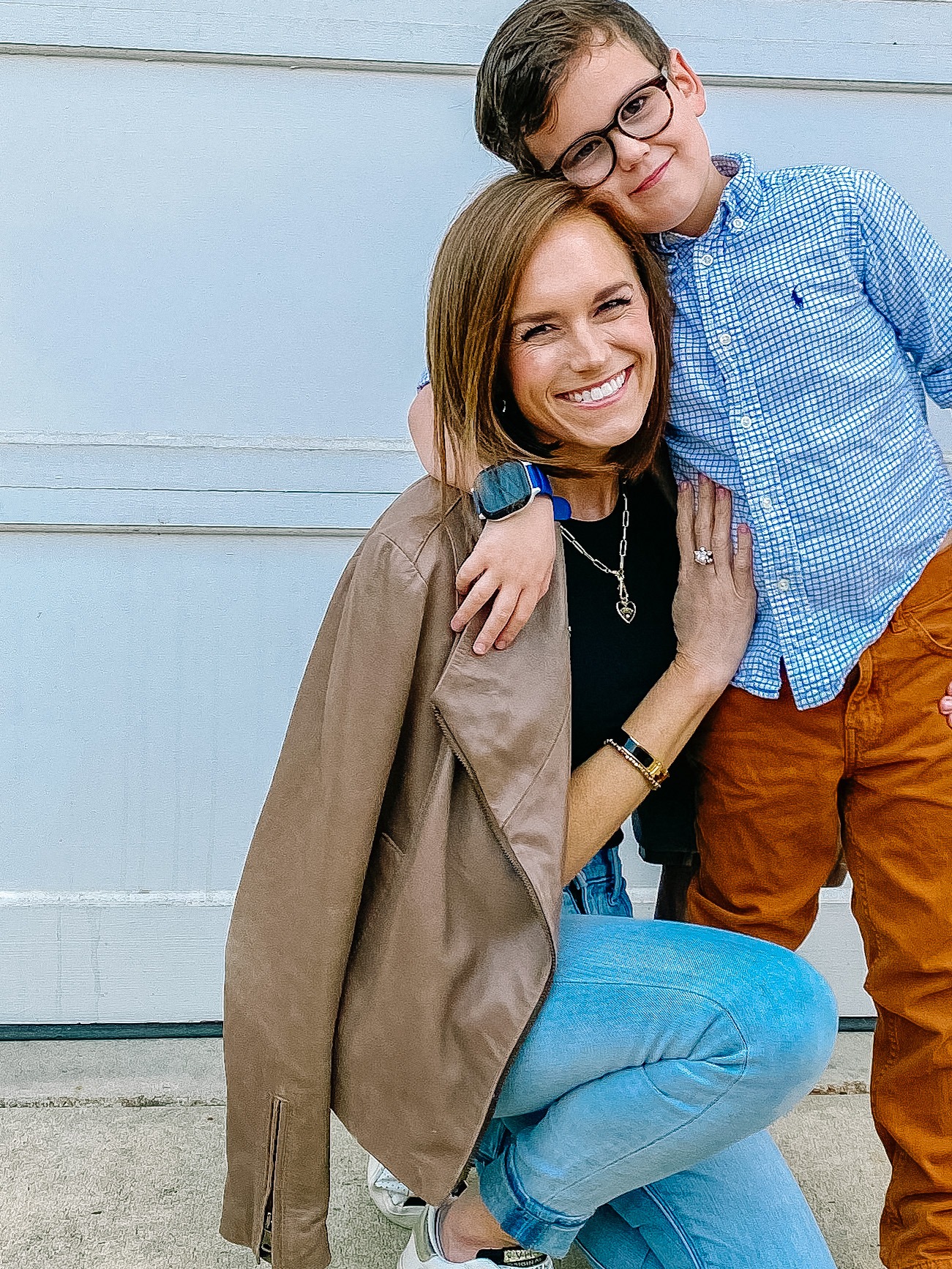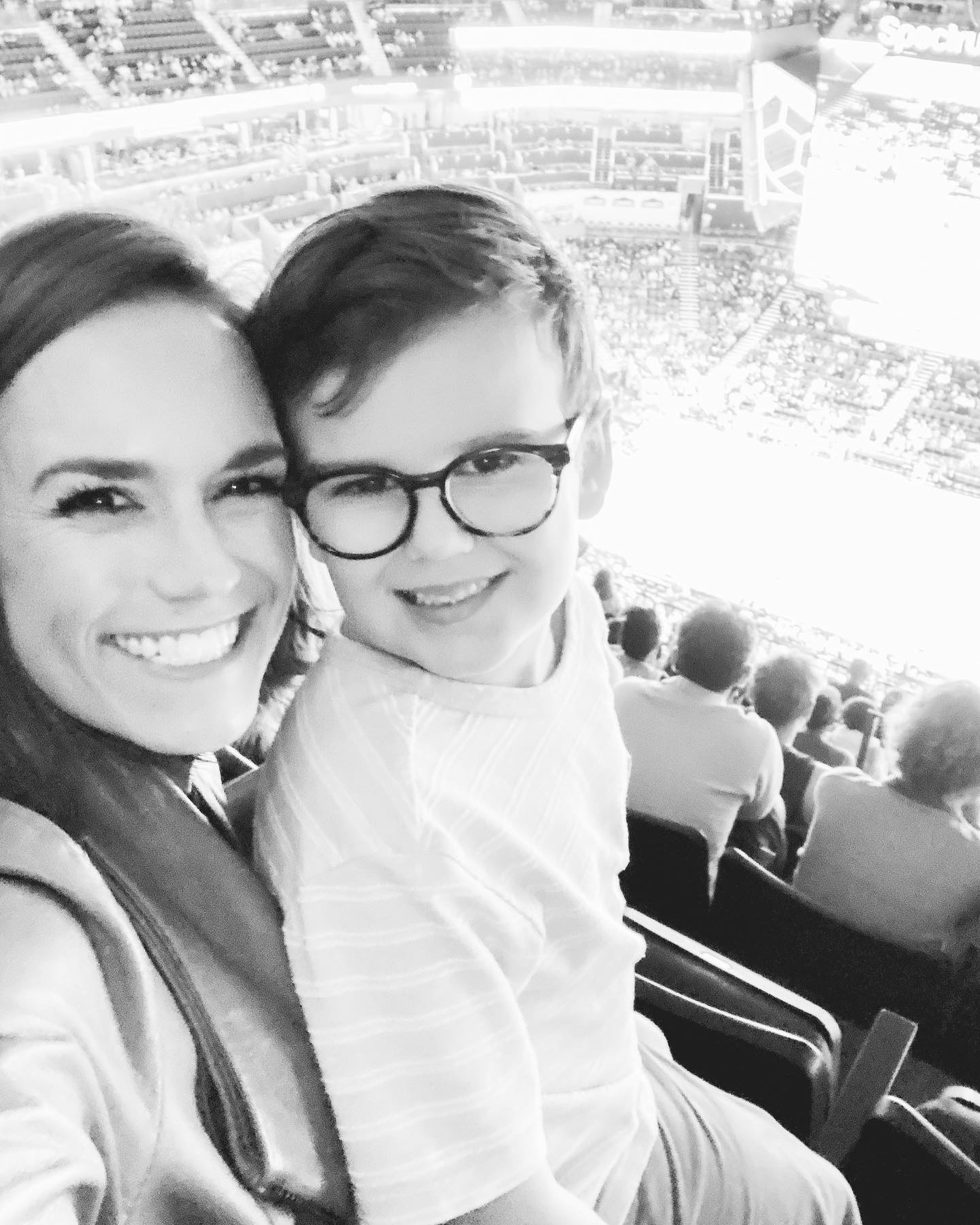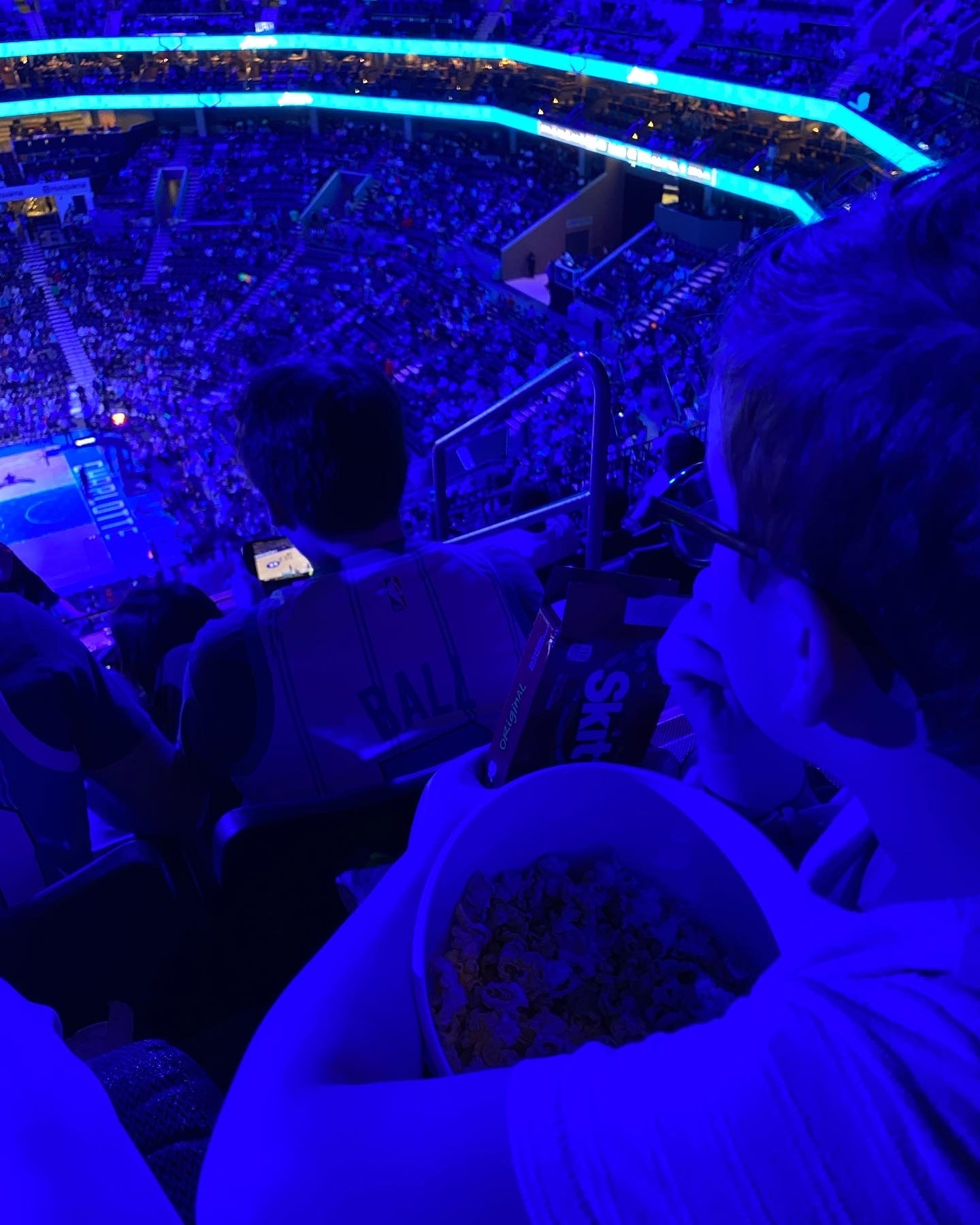 Sunday
The weather was unbelievably gorgeous on Sunday for Thomas and Caroline's first tennis lesson! I wasn't sure if they were going to like it or not and they ended up LOVING it. They played so many fun kids games during their lesson and met a bunch of new friends too. While they were in their lesson, Matt and I had a blast playing tennis too on another court.
We spent the rest of Sunday afternoon outside on the back porch. And for dinner we had build-your-own burgers/burger bowls!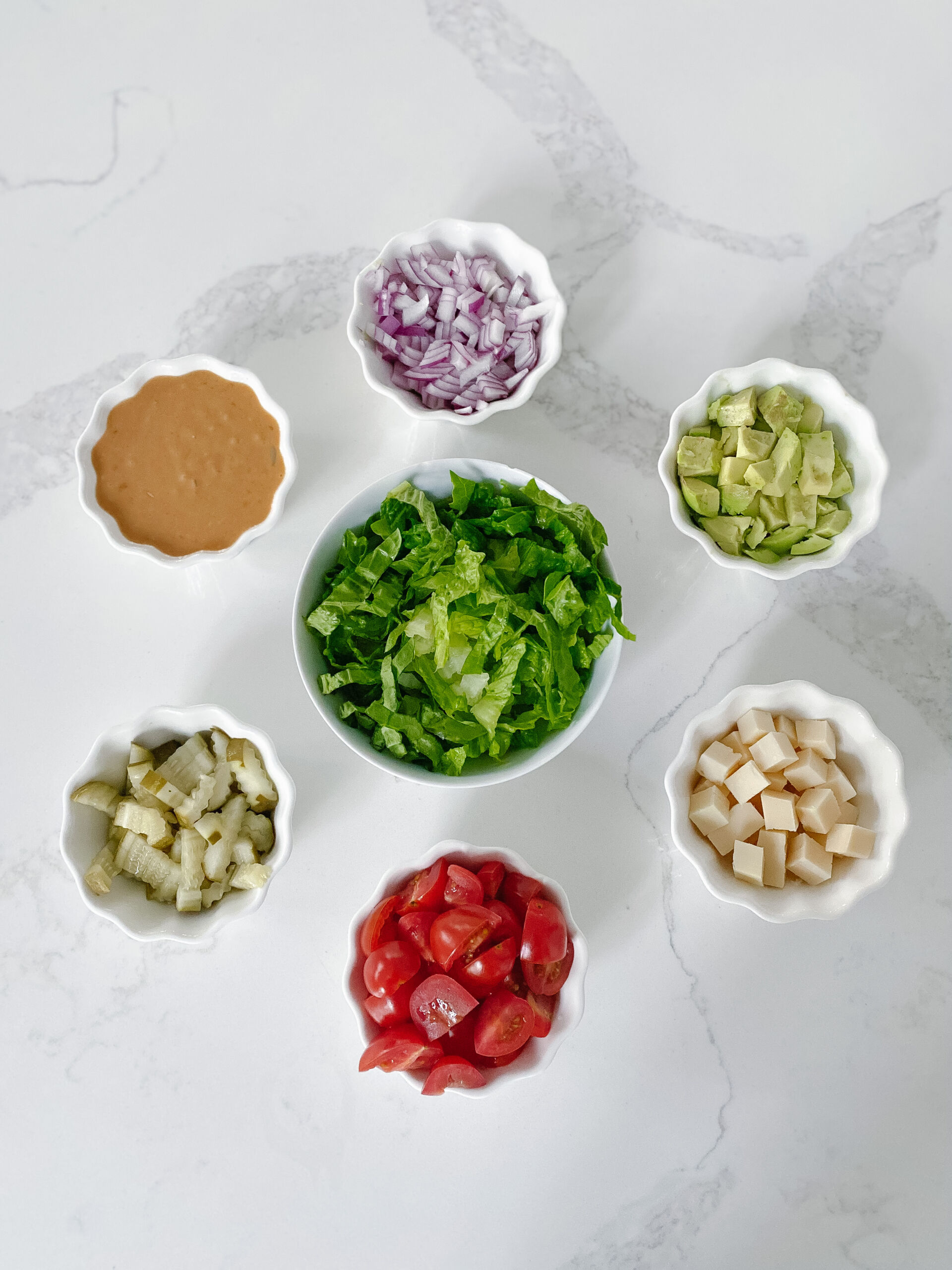 And that was a wrap on the weekend!