Happy Monday! This weekend was absolutely one for the books with several really exciting highlights!
Friday
We finally finished Harry Potter and the Sorcerers Stone and watched the movie together for Family Movie Night over Inizio pizza and ice cream sundaes! It was seriously so fun to share this experience with the kids. My dad was a huge Harry Potter fan and I've been looking forward to our kids being old enough to introduce this magical world to them (Caroline got book #1 in her Easter basket). I wasn't sure if Thomas would get into it but he absolutely did! We've been reading the book together as a family each night and it took us since Easter to get through all 17 chapters. And per so many of your recommendations, I purchased the illustrated version of Harry Potter and the Chamber of Secrets to read next!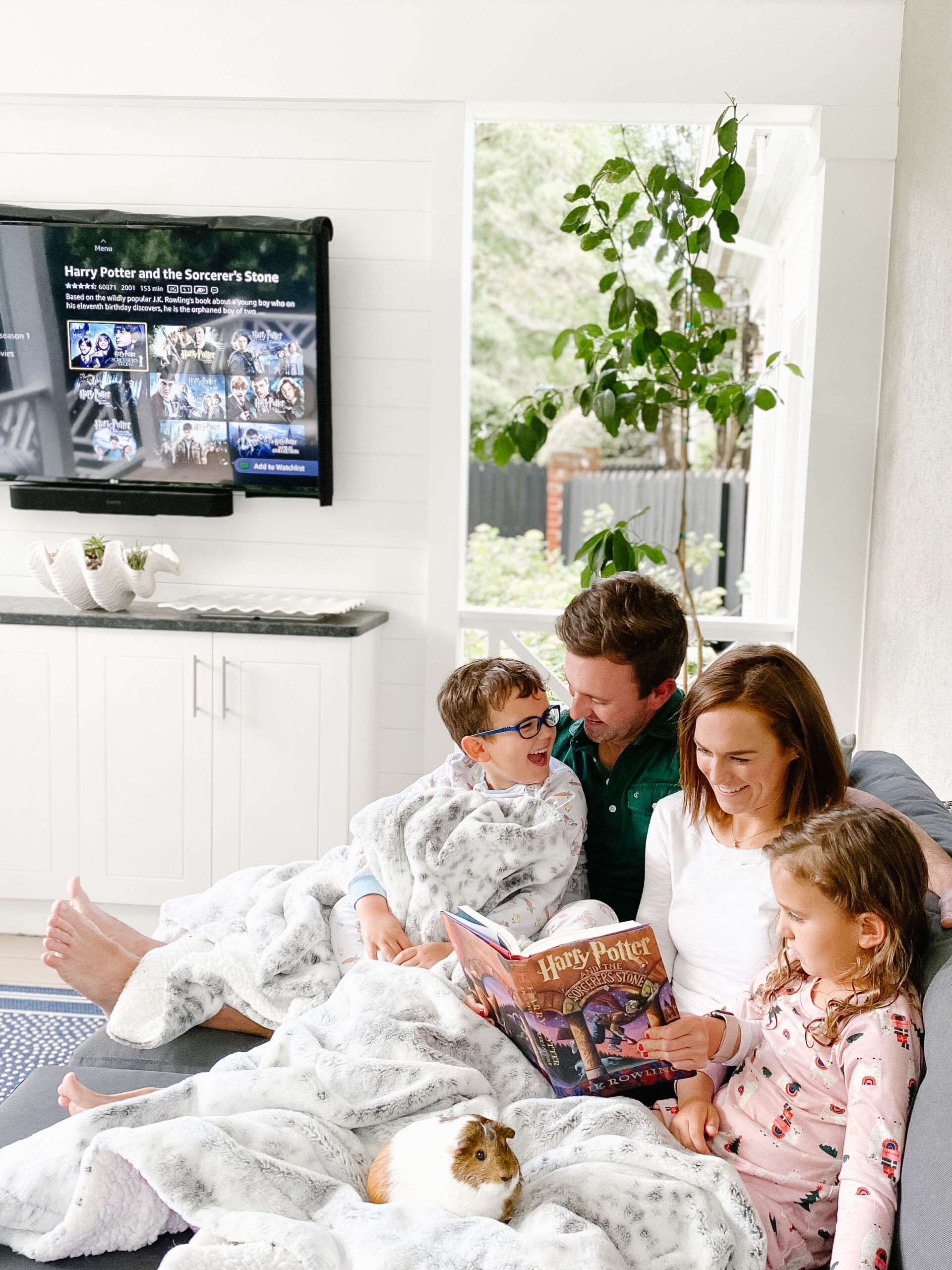 For our cocktails this week I made strawberry mint moscow mules and they were SO good. I'll post the full recipe this week (so it's easier to find on the blog), but basically all you have to do is muddle 1-2 strawberries, 3-4 mint leaves with a generous splash of fresh lime juice in a cocktail shaker. Add in 2 (or 2.5) oz of vodka and shake vigorously. Pour over ice in a copper mug and top with (regular or diet) ginger beer. Garnish with strawberries and mint sprigs.
On Fridays after the kids are in bed we've been on a Monopoly Deal kick. It's seriously so fun and we've been getting really competitive with it. It's a fast game that you can play in 10-15 minutes, but we always end up playing a ton of rounds while watching stand-up and crushing sleeves of cookies from my secret stash.
Saturday
Saturday morning Matt made waffles and then we ran to Home Depot and Lowes to get some spring flowers for the yard which we ran out of time to plant because we had to get ready for…
Caroline and Thomas's dance show!!!!
Y'all, there are NO words to describe this experience. It was a mama moment I've looked forward to since our babies were born and I was such a mess watching both kids perform. Caroline has been practicing non-stop at home and lives for dance class night so she was SO excited and nervous to finally get on stage and dance! With tears streaming down my face, I could not have been more proud to see her shine on stage. Next up was Thomas and myyyyyy goodness was he a party to watch. This boy absolutely kills me and was clearly born to be on stage. Without any hesitation he confidently bounced and spun around on stage for his hip-hop performance and was beaming with happiness to show off his favorite moves. And what made the show even more special was grandad surprising the kids by driving in from Winston to see them perform live! The kids were elated to see him in the crowd!
After the show we grabbed ice cream then headed home where I made smash burgers on the griddle for dinner before we all crashed hard into bed.
Sunday
Sunday morning Caroline made pancakes for everyone (she is getting SO good at pancakes) and then later Matt and I had a day date! We headed to South End and hopped around to a few different places on scooters. It was a blast!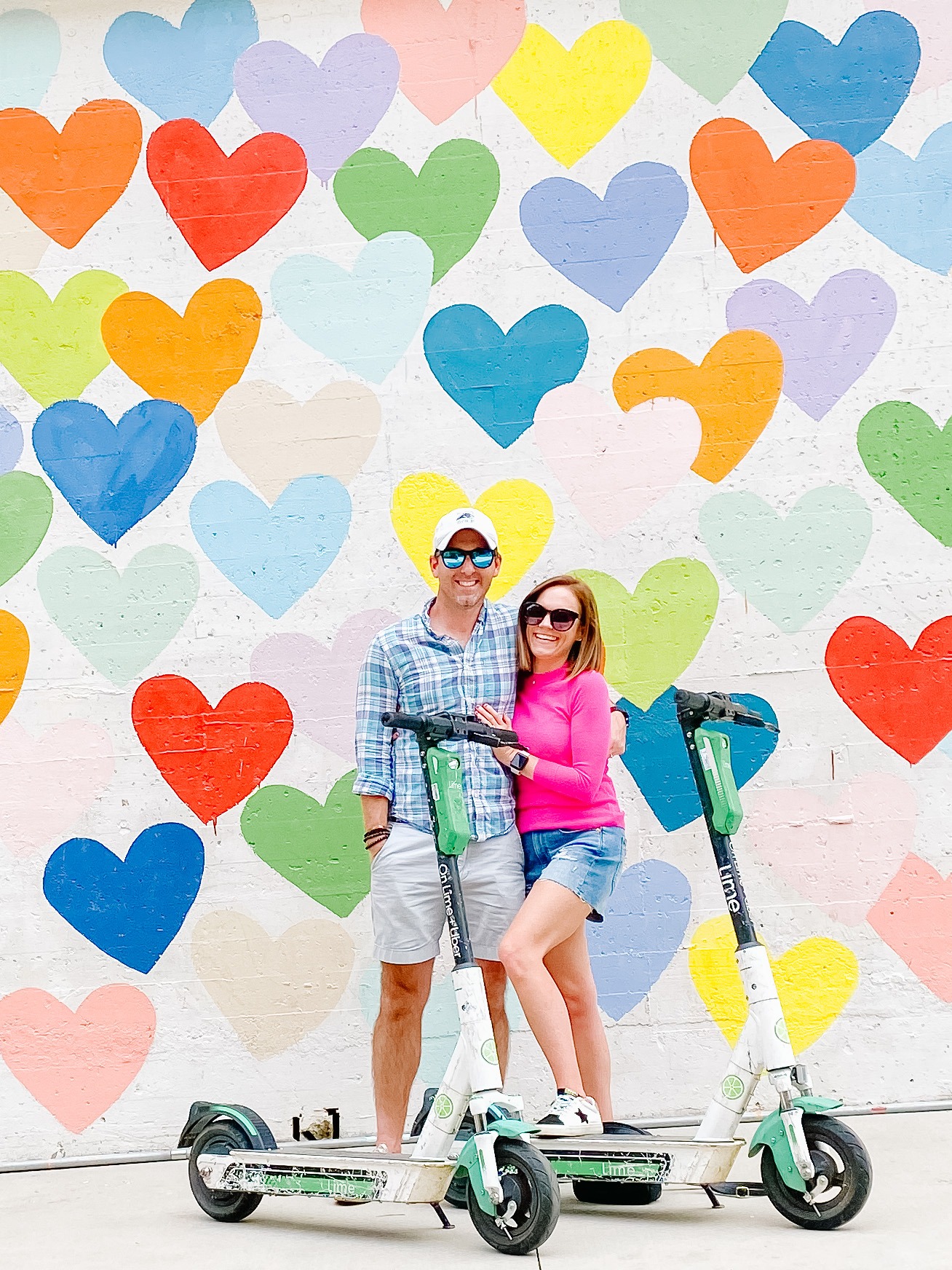 Afterwards we loaded up the kids and headed to the golf course for our first Family Golf Scramble. Thomas started golf lessons last month and there are so many fun family events sprinkled throughout the season. We played 9 holes and it was so fun!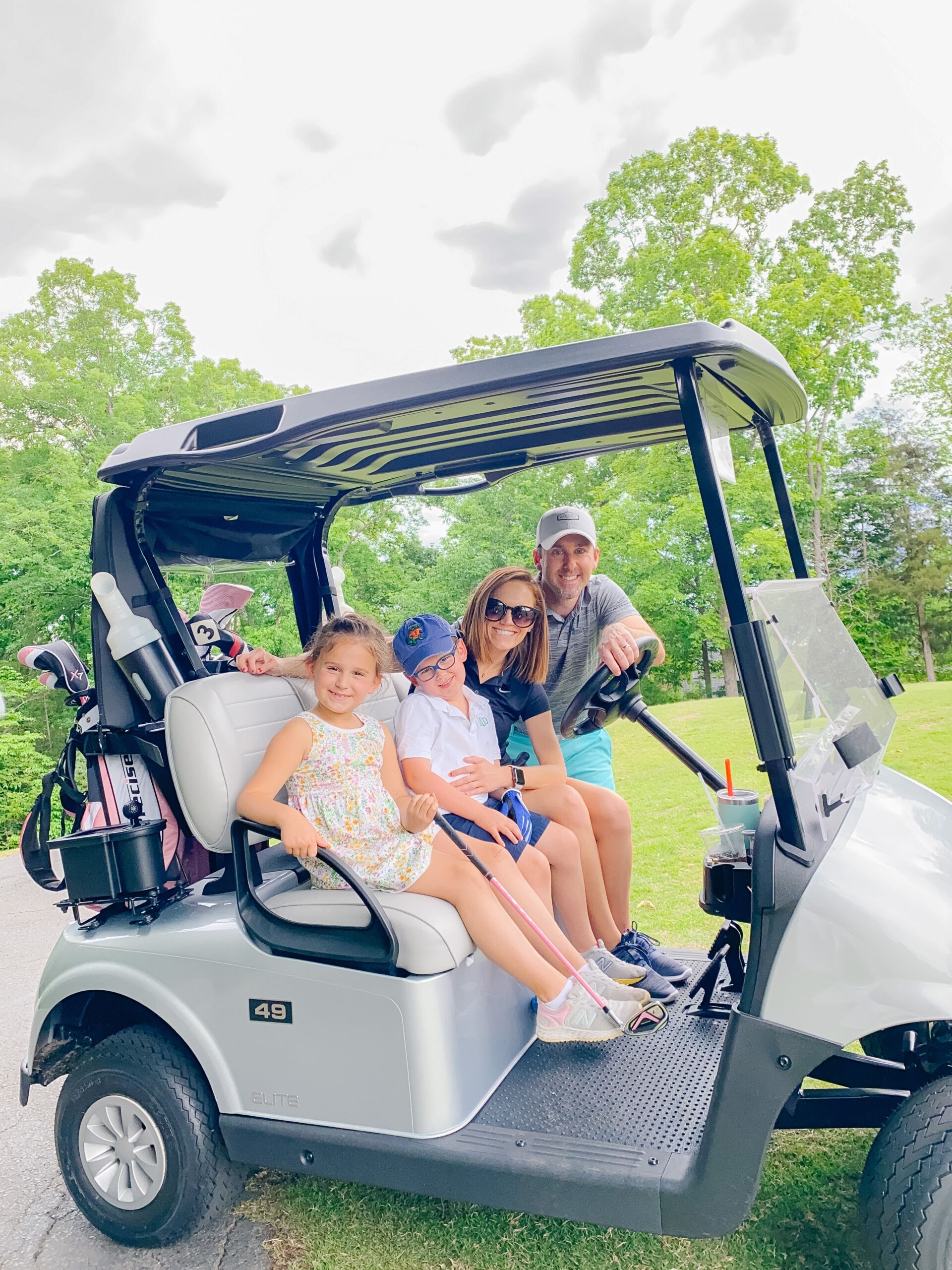 And that's a wrap on an amazing weekend!