Another great weekend!
Friday
Matt and I surprised the kids with lunch dates at school on Friday! This is the first month (since Caroline was in Kindergarten!!!!) parents are allowed to eat lunch with their kids again at school. I was lucky to grab us back-to-back time slots for both kids in one day — phew! I packed (empty) lunch boxes in their backpacks with a little note inside that said "SURPRISE! We're having lunch with you today!" so they had no idea we were coming. And Thomas surprised us with his new smile that I absolutely cannot get over. That TOOTH!!! OMG.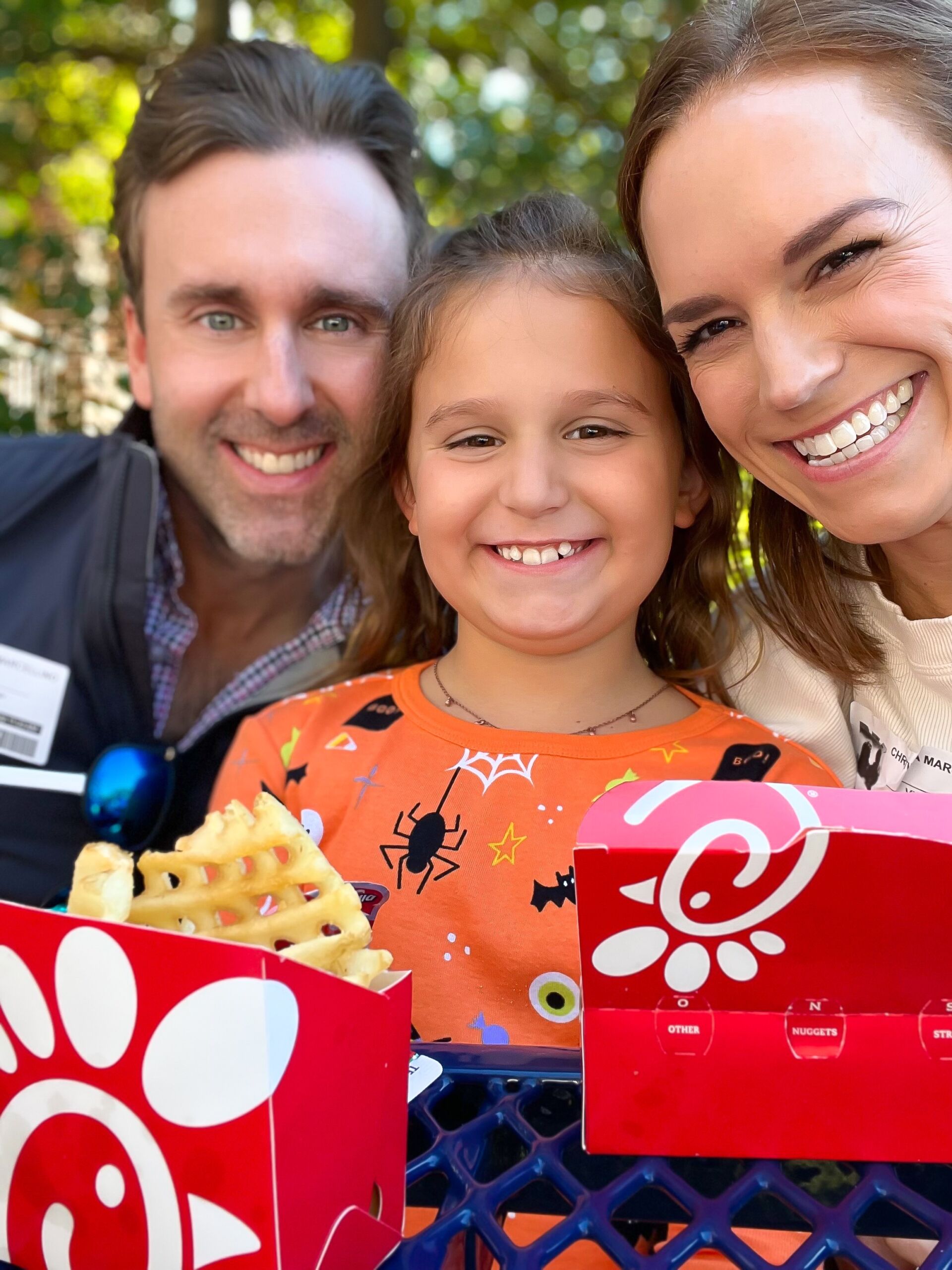 Friday night Matt and I had a date night! We grabbed some really fun cocktails from Supperland, then headed to Grinning Mule for dinner (one of our very favorite date night spots), and then hung out for a bit at Common Market. It was a great night out and Matt deserves a shout-out for remembering the Tooth Fairy's visit!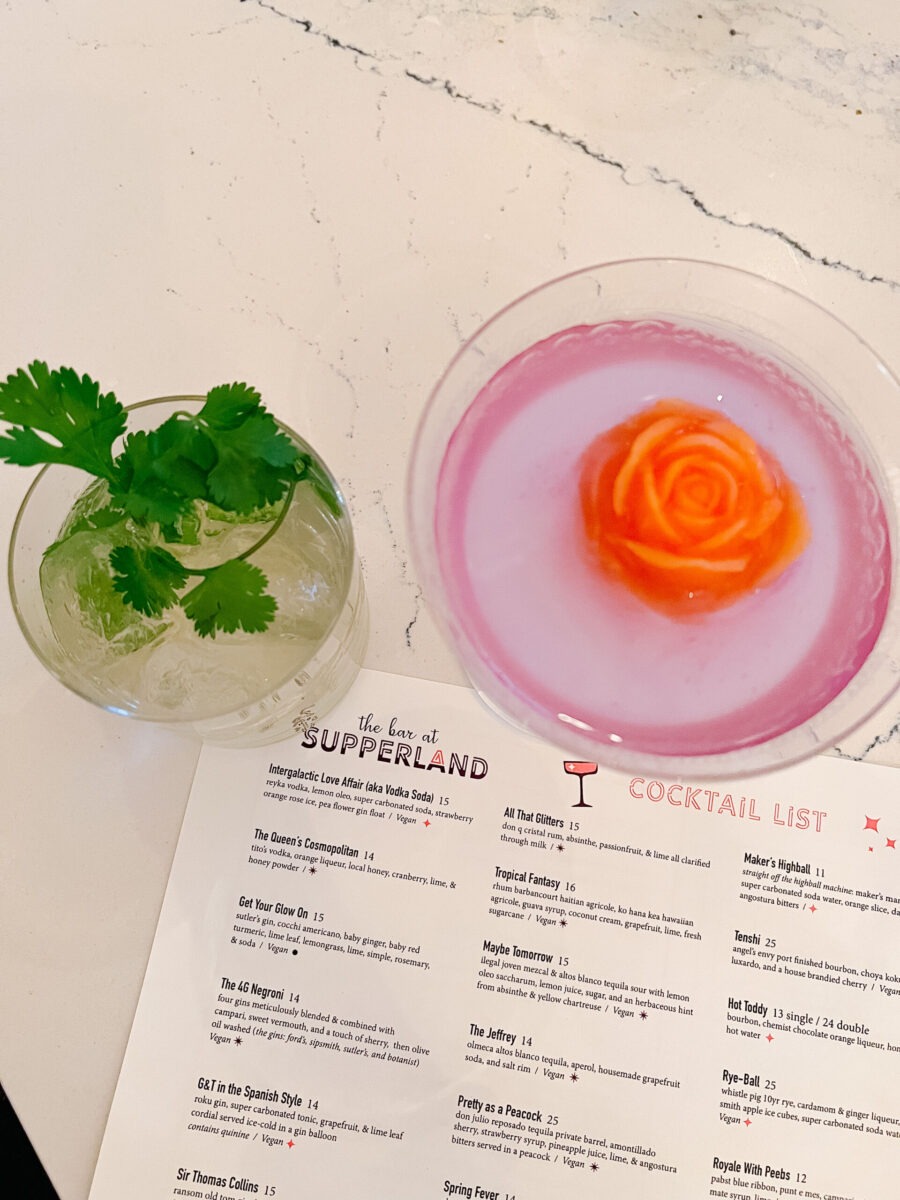 Saturday
We were up bright and early and at the soccer field for Thomas's 8 am soccer game on Saturday morning! Thomas played goalie and took a ball to the face…knocking that remaining front tooth loose. He took it like a champ and recovered quickly and was right back in the goal after we cleaned him up.
After soccer, we took the kids to Famous Toastery for breakfast and then split up for the afternoon.
Thomas and I headed to the bowling alley for a mother-son school event! It was an absolute blast. The mamas competed against the boys and everyone had a great time.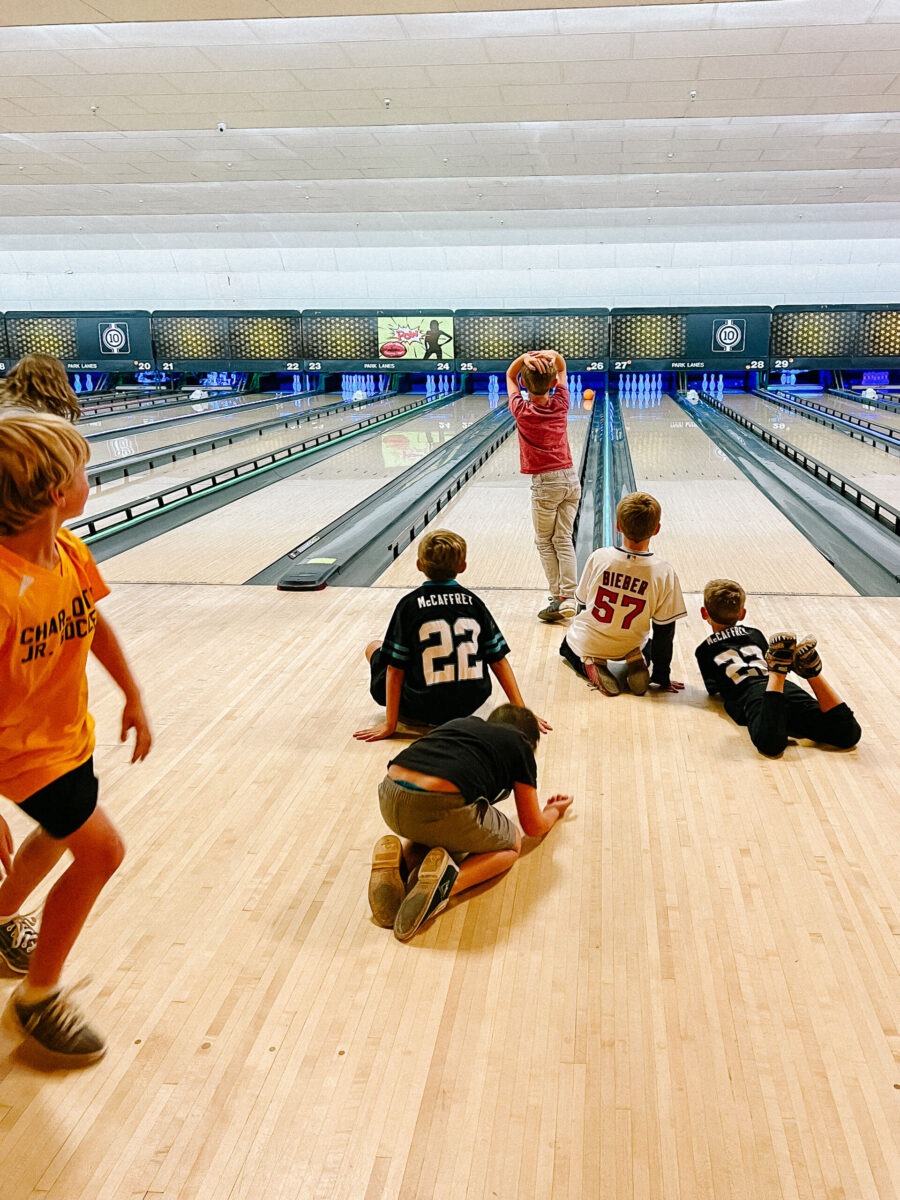 Meanwhile, Matt took Caroline to the Knights Stadium for a daddy-daughter date at the Fall Festival! They had so much fun picking out and painting some ginormous pumpkins together.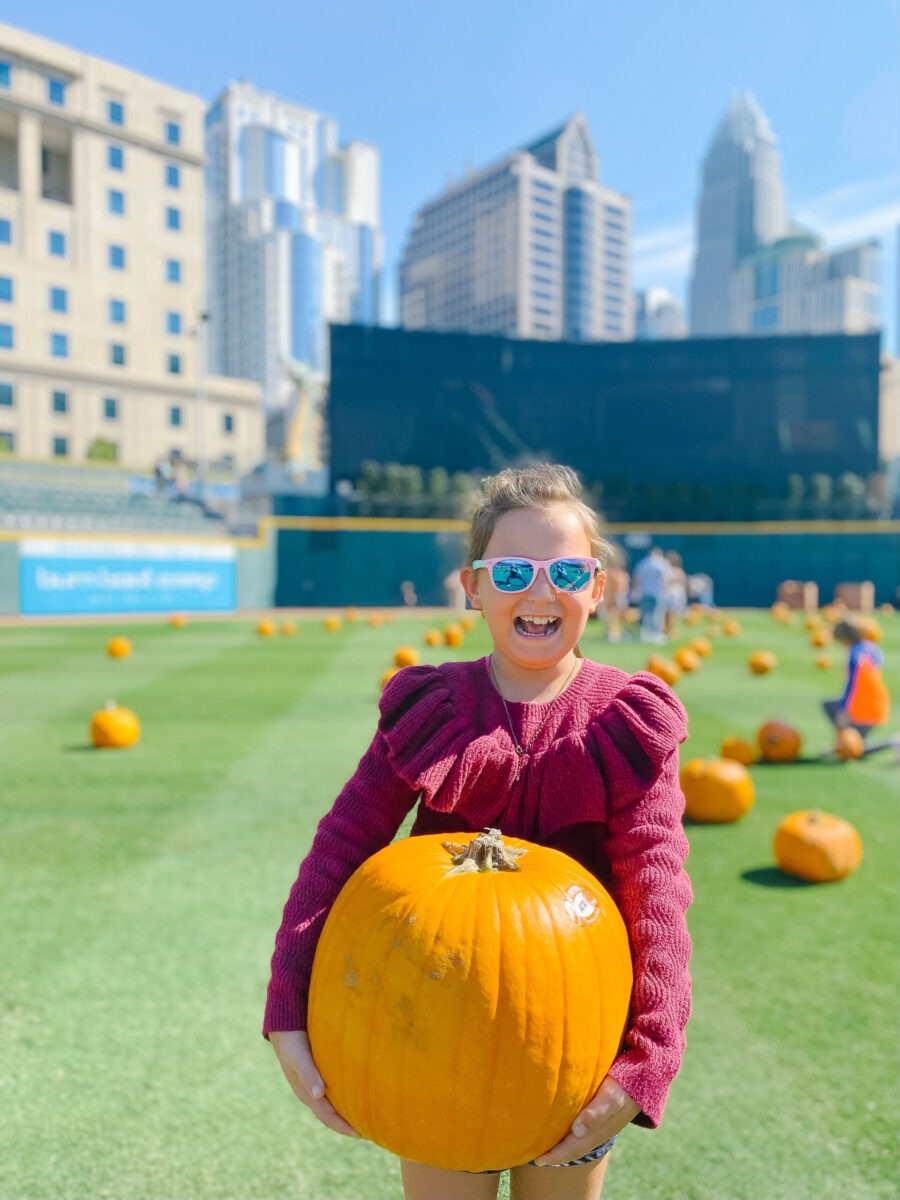 Saturday evening we grilled burgers, relaxed outside (it was the most gorgeous day) and watched Goosebumps for Family Movie Night! If you haven't watched it yet, it's a GREAT movie. We cannot wait to watch the sequel.
And after the kids were in bed Matt reluctantly agreed to watch What Lies Beneath. What a champ.
Sunday
Sunday was a Snooze Day! No one got out of pajamas, I tracked down and ordered the remaining pieces for everyone's outfits for our holiday photo shoot next weekend, and we made CHILI for Soup Sunday!