My goal for 2019 is to post at least one weekend rewind each month. While probably boring to you, these are some of my favorite "diary" posts to look back at. And because this past weekend was the perfect mix of relaxation and fun, I thought I'd rewind it for ya…or for me.
Friday evening we took the kids to Fresh Chef, one of our favorite restaurants in Charlotte. The kids menu is sooo good. Matt got shrimp & grits and I got the same thing I always get — chicken salad sandwich, fries and a side kale salad (which is the best kale salad I've ever had — it doesn't even taste like kale). Then we hit up the grocery store to knock it out early in the weekend to grab all the ingredients for our dinner party the next night.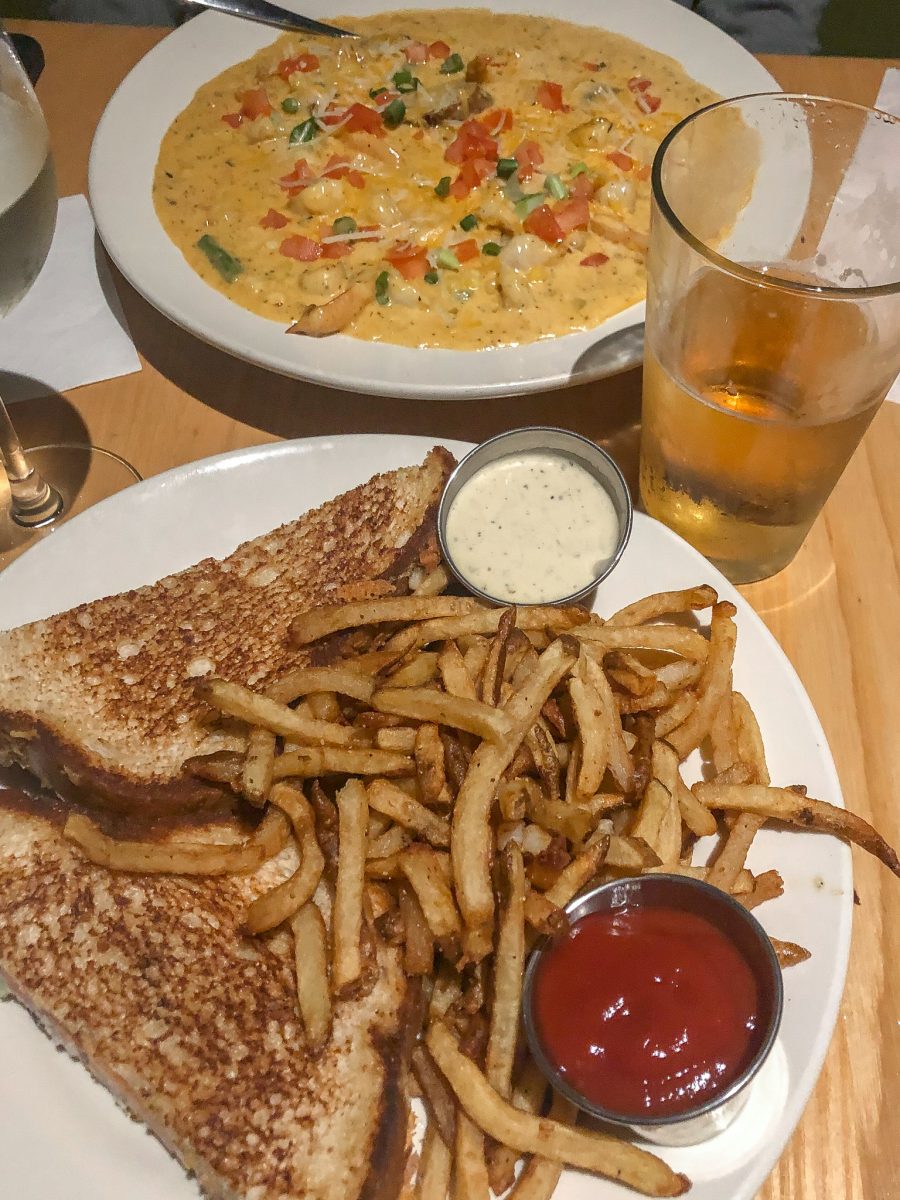 Saturday morning Caroline whipped up some white chicken chili in the slow cooker and made sugar cookies from scratch while Matt and Thomas ran some errands. Caroline has been begging to do another "cooking show" for awhile and now that our kitchen is finished it was the perfect opportunity. I had so much fun watching her cook — she truly loves it, like her mama. Later in the afternoon we had our friends over to enjoy her chili. We served hot dogs and fries for the kiddos, but I'm pretty sure they just ran around drinking their weights in juice boxes. It was so fun to host our first dinner of the year — in our new kitchen! And Matt was excited to serve his Fat Tire on tap.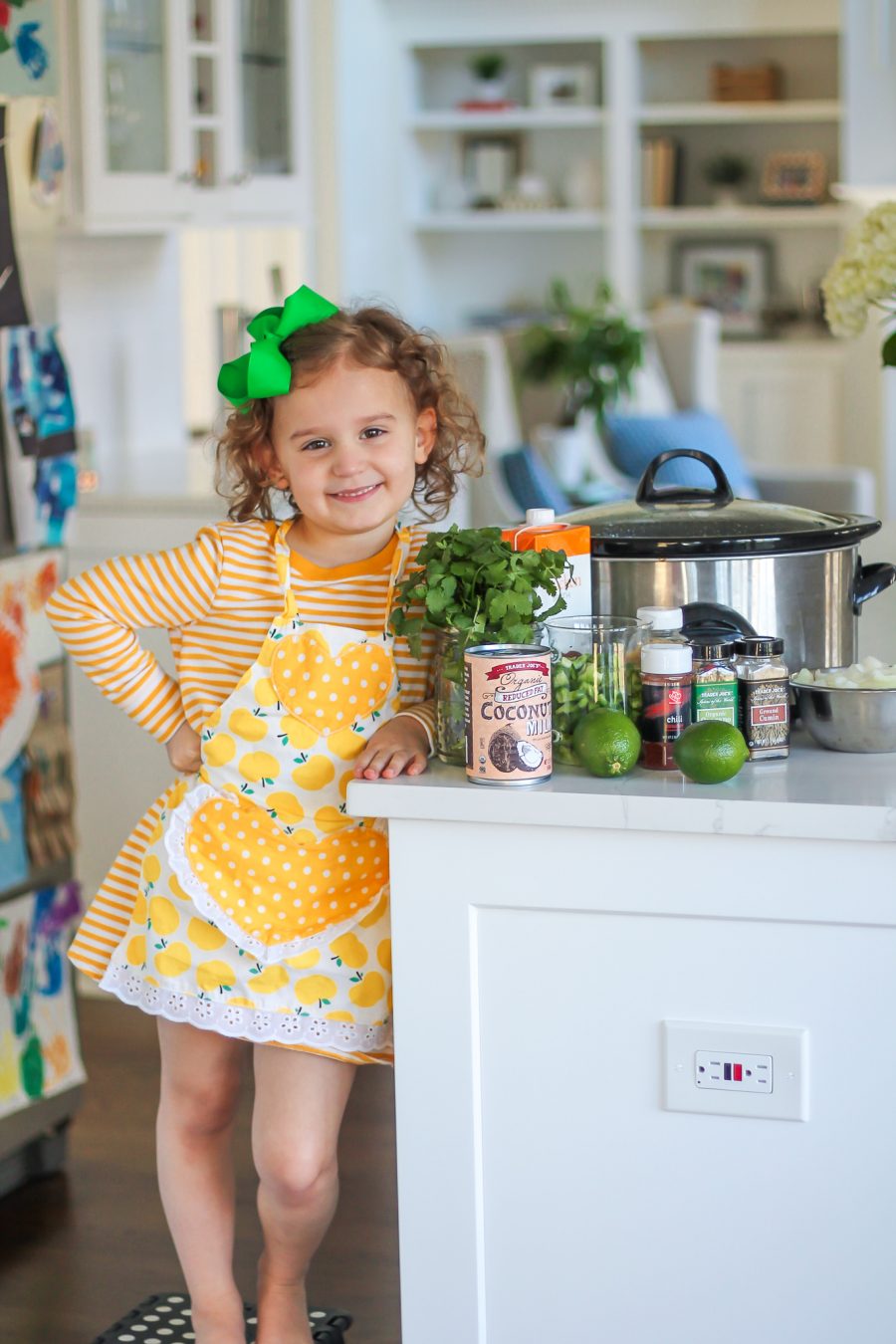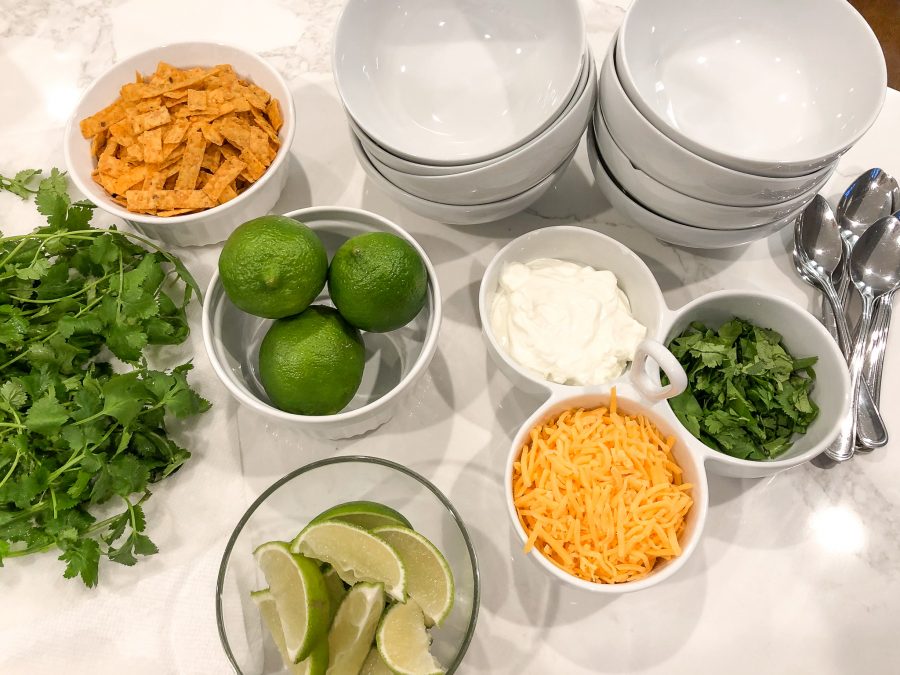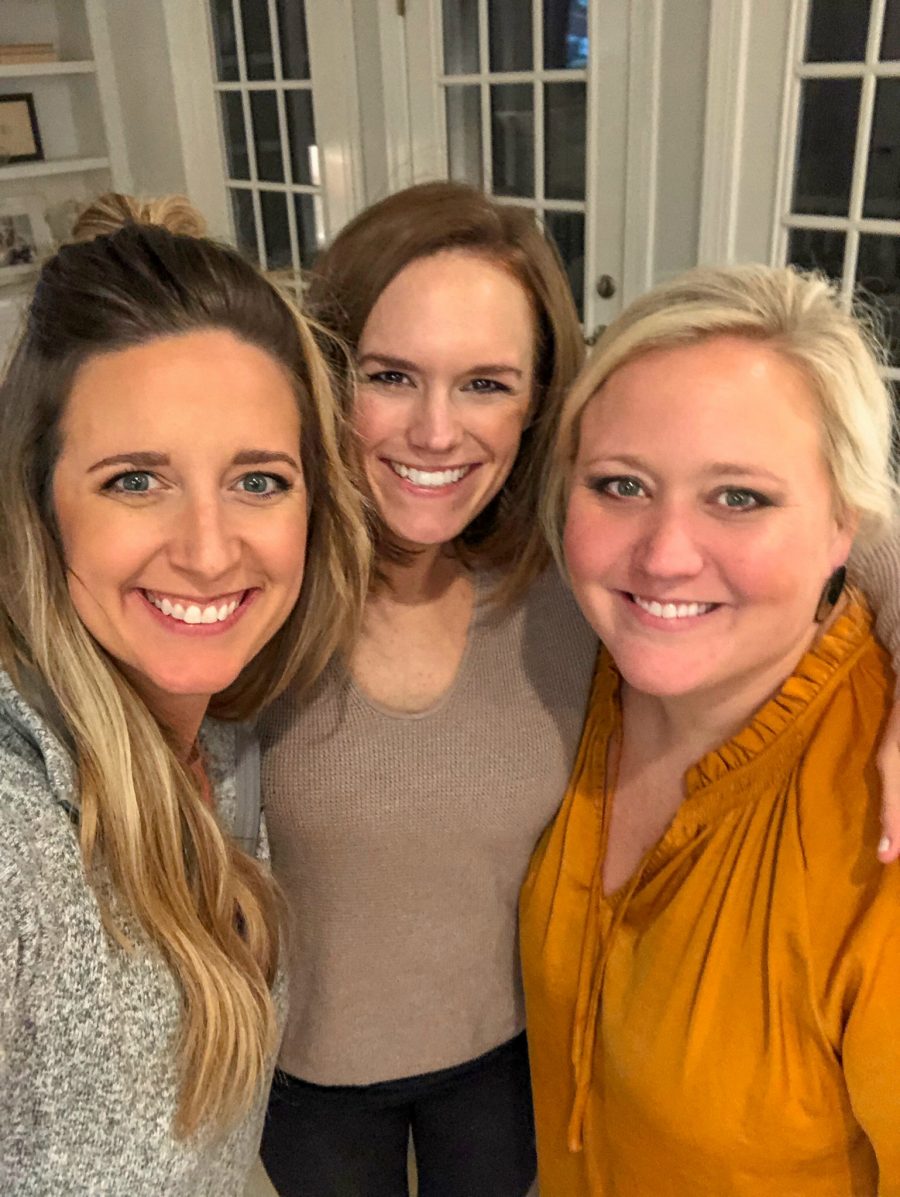 Sunday morning we went to church and then walked to lunch afterwards to our usual spot. Then we relaxed the rest of the day and caught up on chores.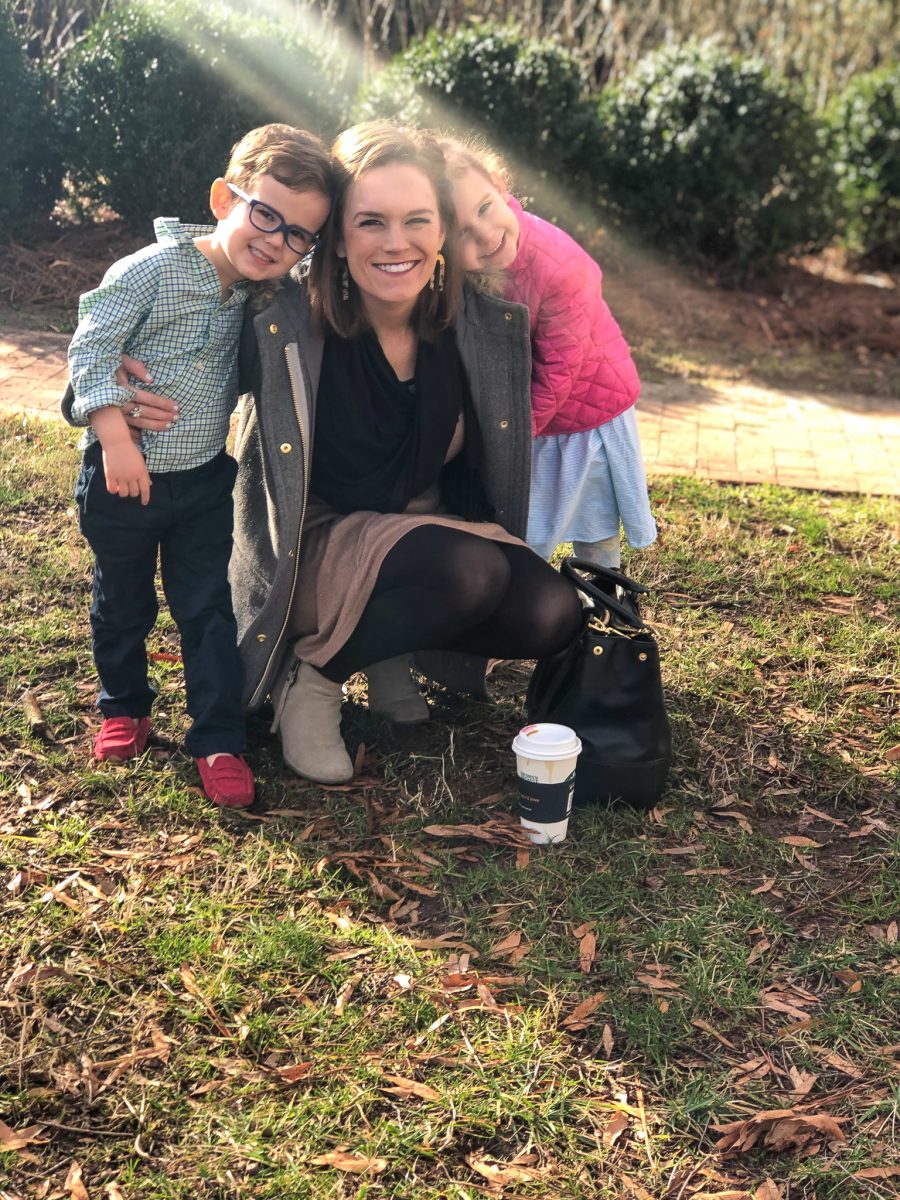 It was a perfect first weekend of 2019!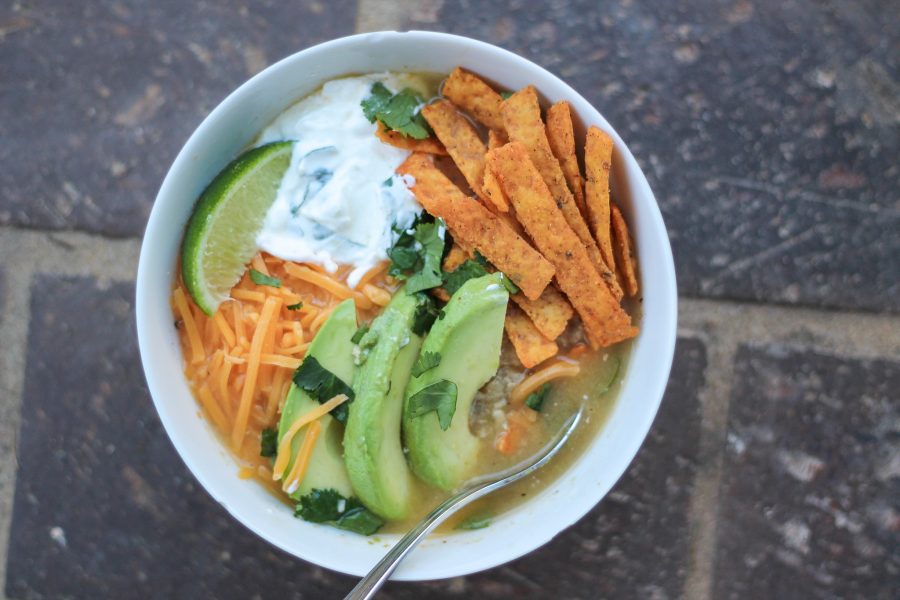 Caroline's Slow Cooker White Chicken Chili
1 1/2 lb boneless, skinless chicken breast
1 large onion, diced
1 large bell pepper, diced
2 1/2 tsp ground cumin
6 cloves garlic, minced
1 tsp dried oregano
2 tsp chili powder
1 tsp sea salt
1/4 tsp black pepper
3 cups chicken broth
1 14 oz can full-fat coconut milk
1/2 lime, juiced
1/2 cup fresh cilantro, chopped (optional for garnish)
Add onion, peppers, garlic, and spices (cumin through black pepper) to the bottom of a slow cooker. Arrange chicken on top of vegetables in a single layer.Add broth and place lid on slow cooker.
Set heat to LOW and cook 7-8 hours or until chicken is done and vegetables are tender.
Remove chicken from slow cooker and shred with two forks. Return chicken to slow cooker.
Turn heat to HIGH. Add coconut milk, stir and replace lid. Continue heating an additional 10-15 minutes or until soup is heated through.
Stir in lime juice. Taste and adjust seasonings as desired. Serve in bowls garnished with chopped cilantro and lime wedges, if desired.
Adapted from The Real Food Dietitians