Rewinding another fabulous weekend…
Friday evening the weather was unreal so we relaxed in our backyard with charcuterie, music and capri sun before grilling some marinated chicken for dinner.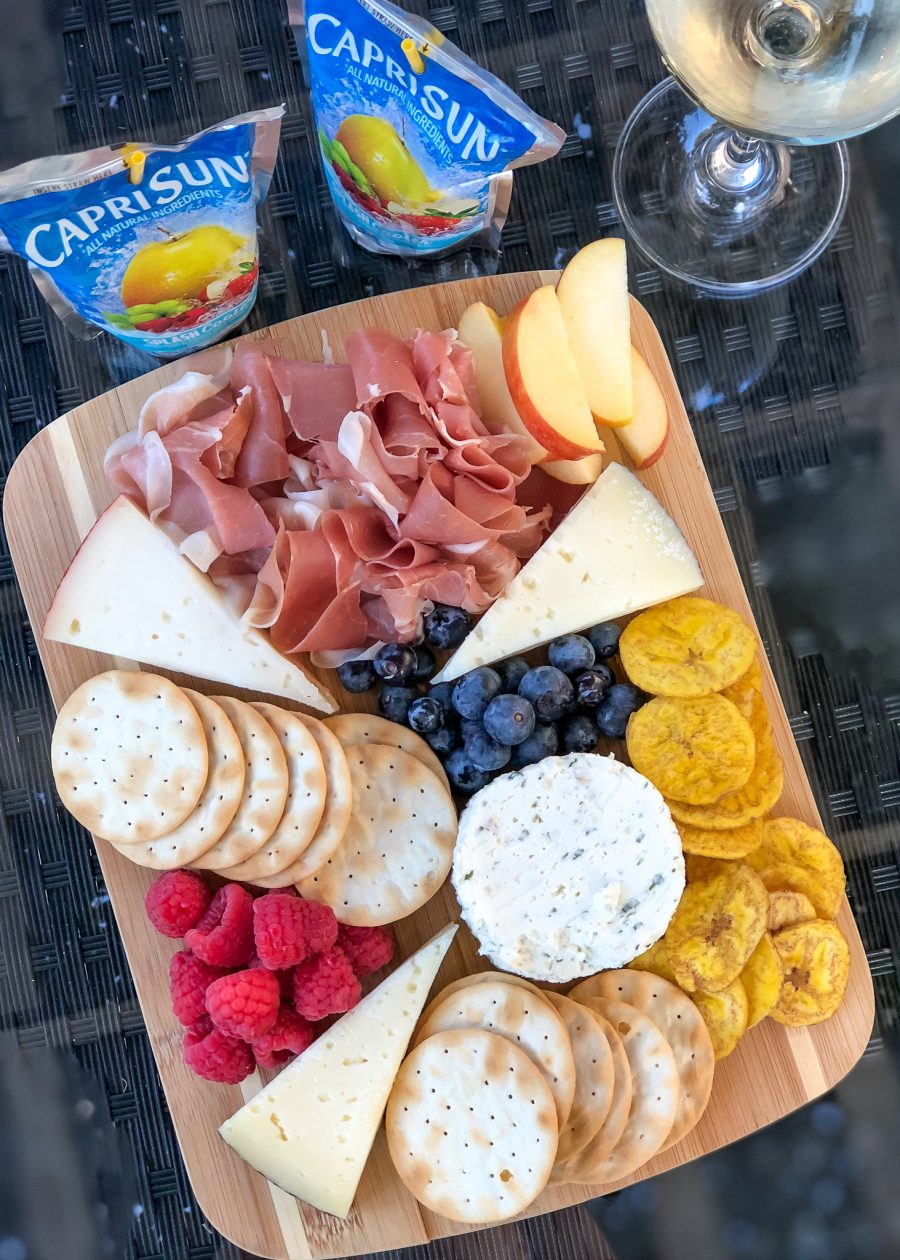 Saturday morning we went to Winston-Salem for a pool day with mimi & grandad. It was an absolutely gorgeous day. We floated 24954353 laps around the lazy river, the kids went down the slide with Matt 3493234 times (#dadoftheyear), we had a delicious poolside lunch and just when it couldn't have gotten any better…Matt's parents took the kids home so Matt and I could spend a few hours together at the pool — alone. It was glorious. (All the praise hands)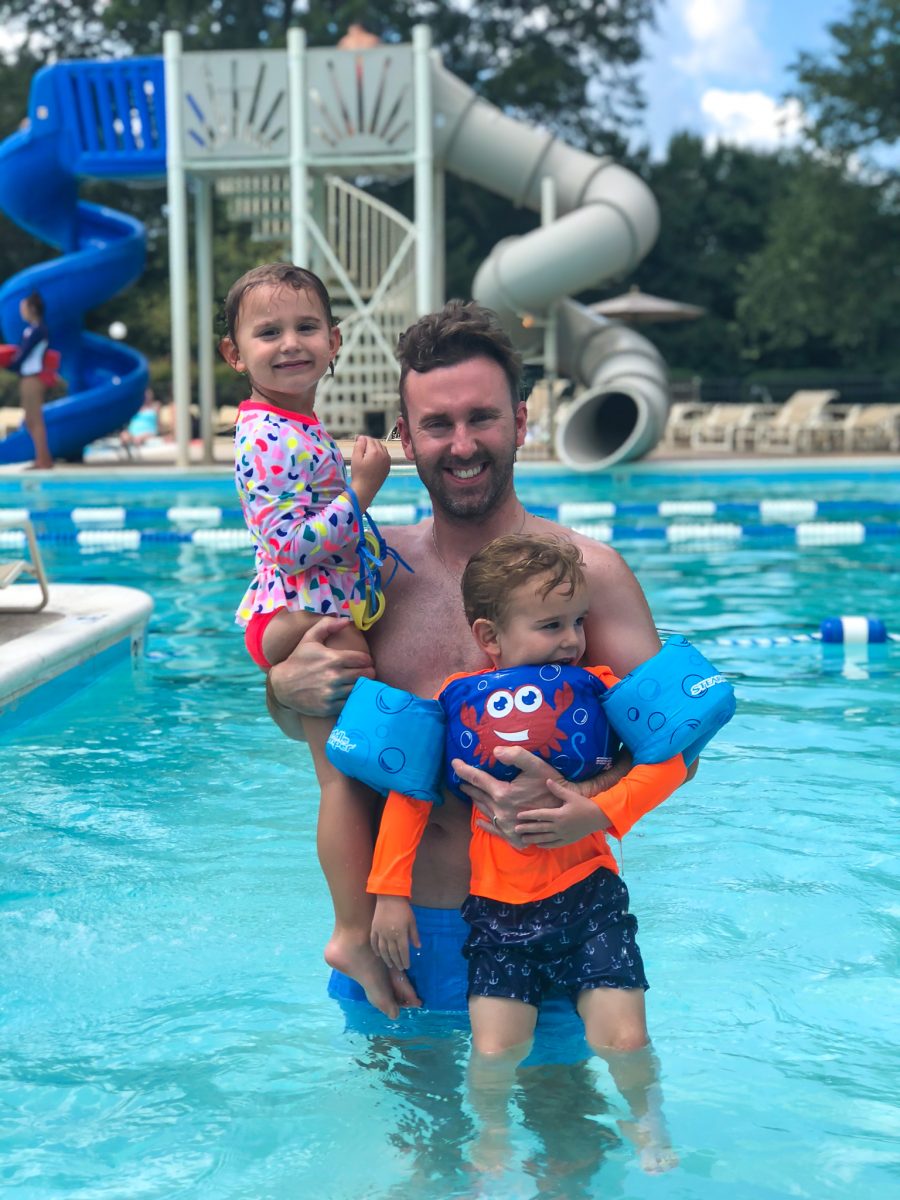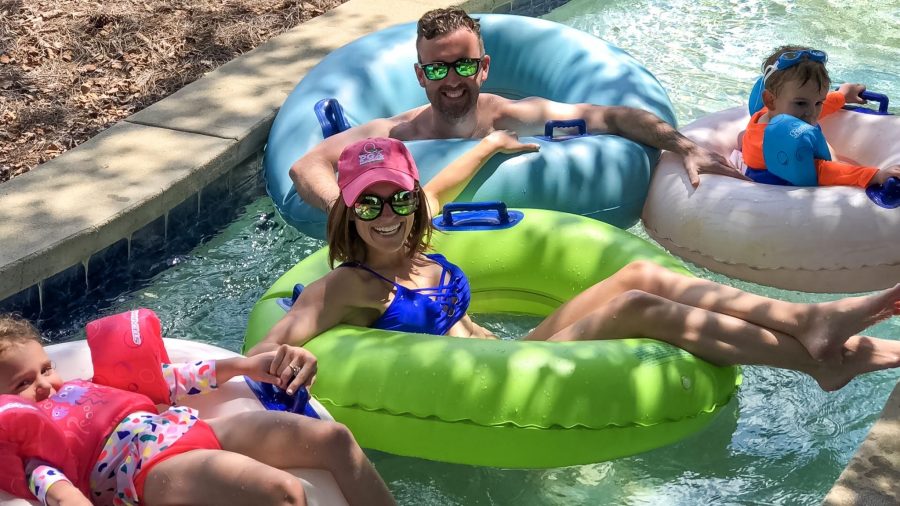 Later that evening while the kiddos ate pizza in pjs with mimi & grandad, Matt and I ventured downtown for a fun dinner at The Porch Kitchen & Cantina. We started with berry margaritas before overfilling our bellies on chips & the best dang cheese dip ever. Then we stuffed down some tacos before heading back home…taking a detour for dessert to ensure the kiddos were asleep.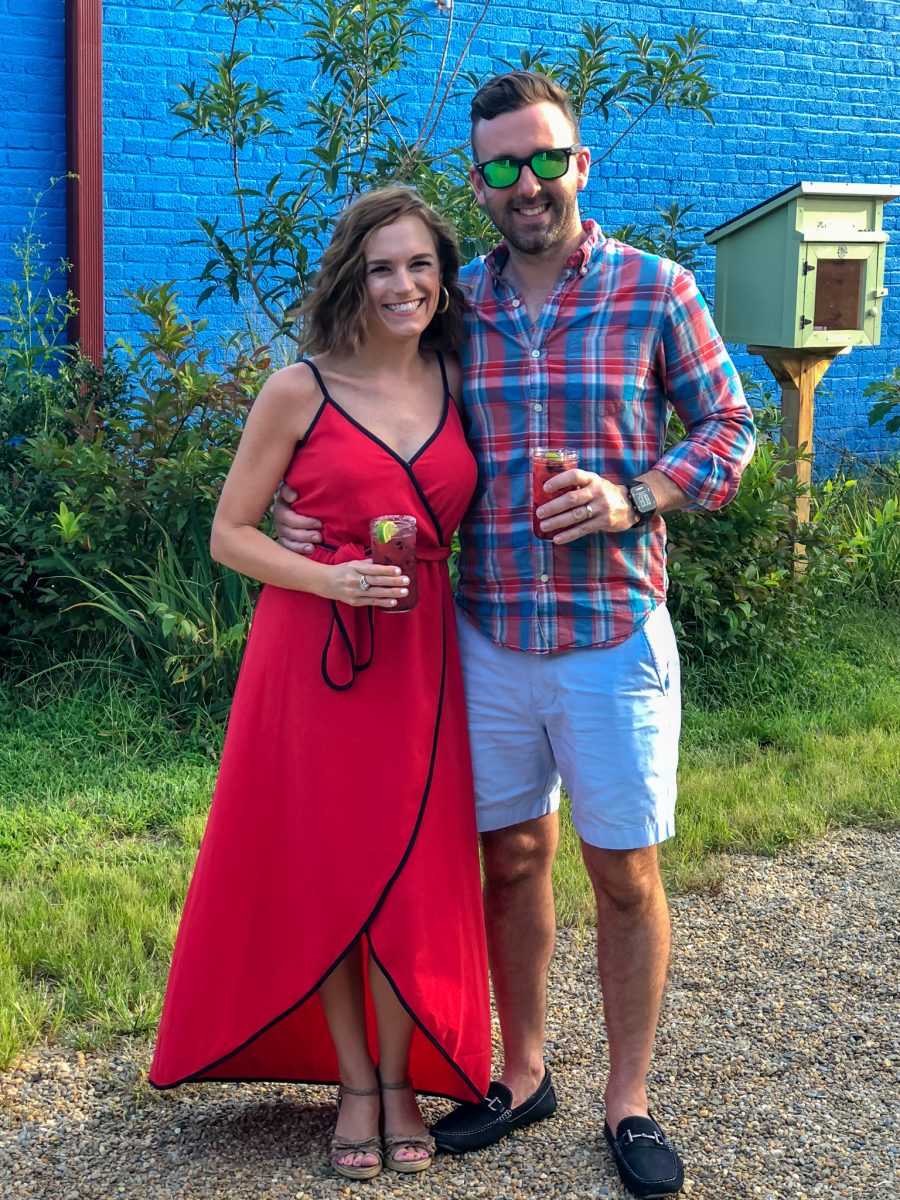 Sunday Thomas would not begging to play golf. Matt's parents live on the golf course so Thomas flips when we visit. All he wants to do is play golf alllllll day long. Seriously, he will hit balls for hours. And when it's time to come inside he absolutely loses it. So Sunday morning grandad and Matt took him to the putting green where he was in heaven.
After lunch we headed home to grocery shop, do 23839543 loads of laundry and get ready for the week.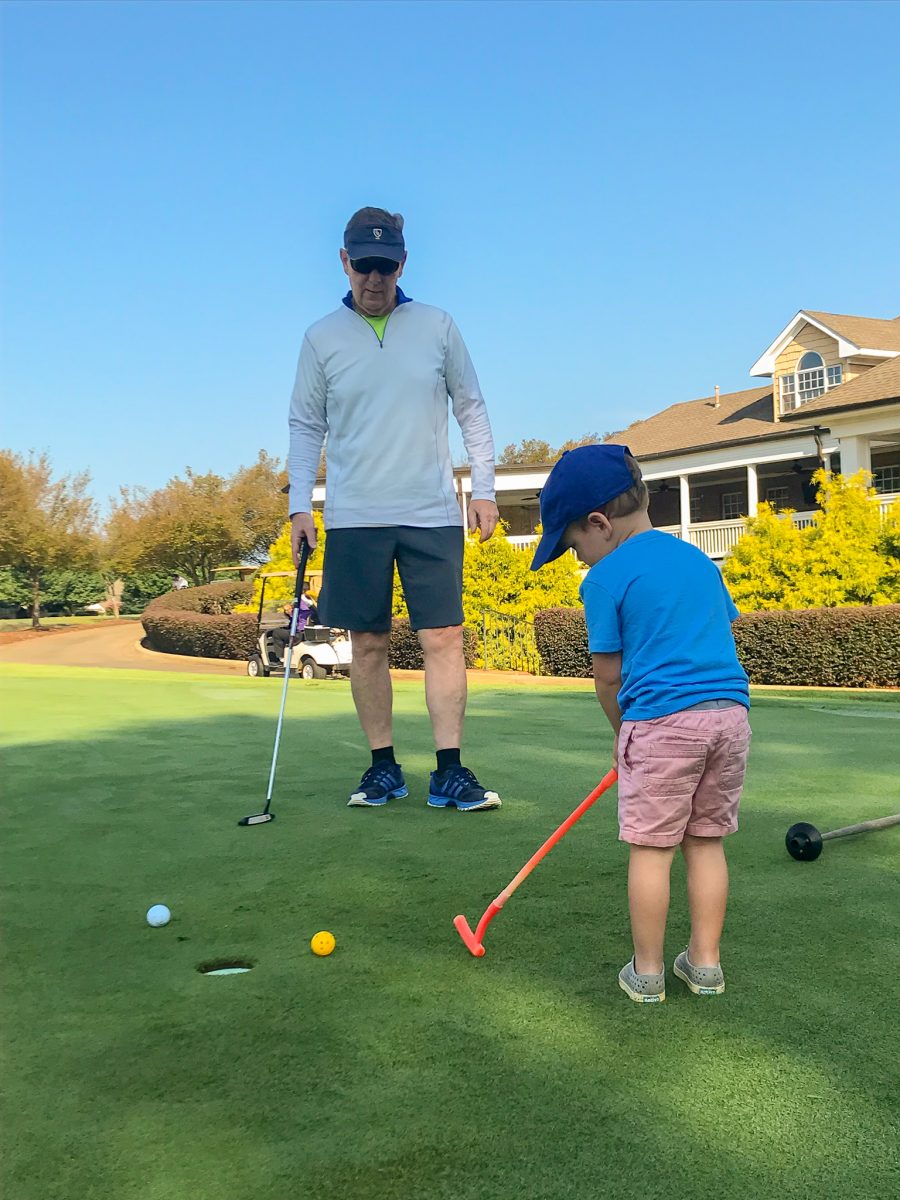 It was an amazing weekend — A+!
Shop The Post