Happy New Year, friends!
We had a long but great winter break and are excited for a new year and a fresh start!
It was so nice to step away from my keyboard for a bit and spend time with my family, celebrate the holidays, and take a fun trip!
A few highlights from our winter break…
Pre-Christmas
The weeks leading up to Christmas were busy and chaotic as usual. There is just SO much prep that goes into creating all the holiday magic. But this year I really worked hard to wrap up as much as possible before Christmas week so we could transition from prep mode to enjoyment — and that worked!
We attended Caroline's "Big Chill" school play! It was so cute and we were proud of her for nailing her speaking part (she was equally excited and nervous)!
We went with friends to see the Speedway Lights and it was an absolute blast.
Mom came to visit and spent the weekend before Christmas with us! It was so wonderful having her here. She got to watch Thomas score two baskets in his basketball game, make reindeer noses and bake cookies with the kids, watch Christmas movies, and exchange Christmas gifts.
Caroline and I attended our 6th Nutcracker together — one of our favorite annual traditions!
Matt and I had our annual End of Year Celebration & Planning Meeting! We spent the first half of the day reviewing last year's goals and drafting our 2023 goals (personal, family, marriage, business, finance and kids) and planning out our year ahead (vacations, holiday travel, budgets, summer, house plans, etc.). Then we spent the second half of the day celebrating! We went to TopGolf for a fun day date and then grabbed dinner at Good Food on Montford (one of our favorite restaurants).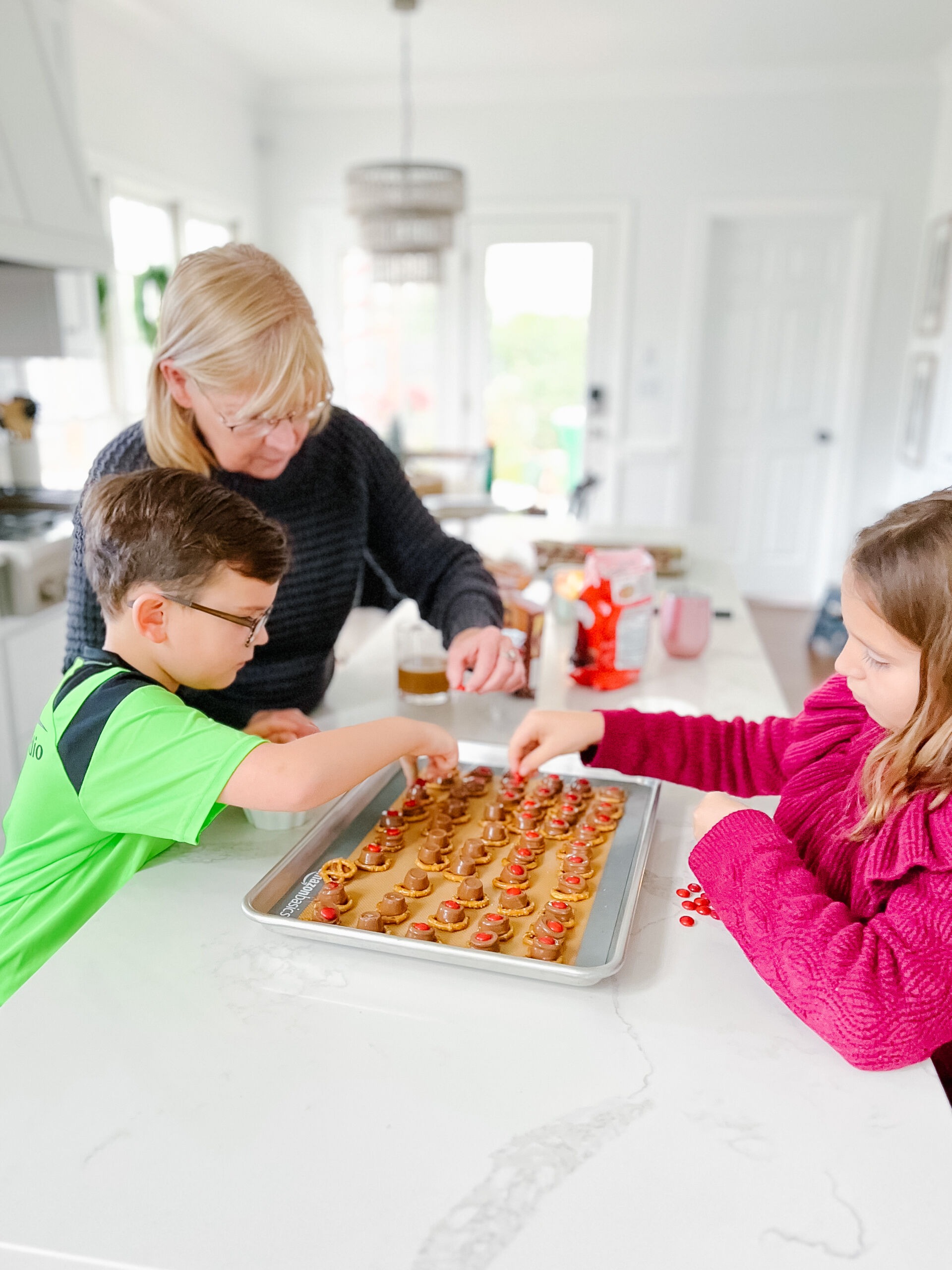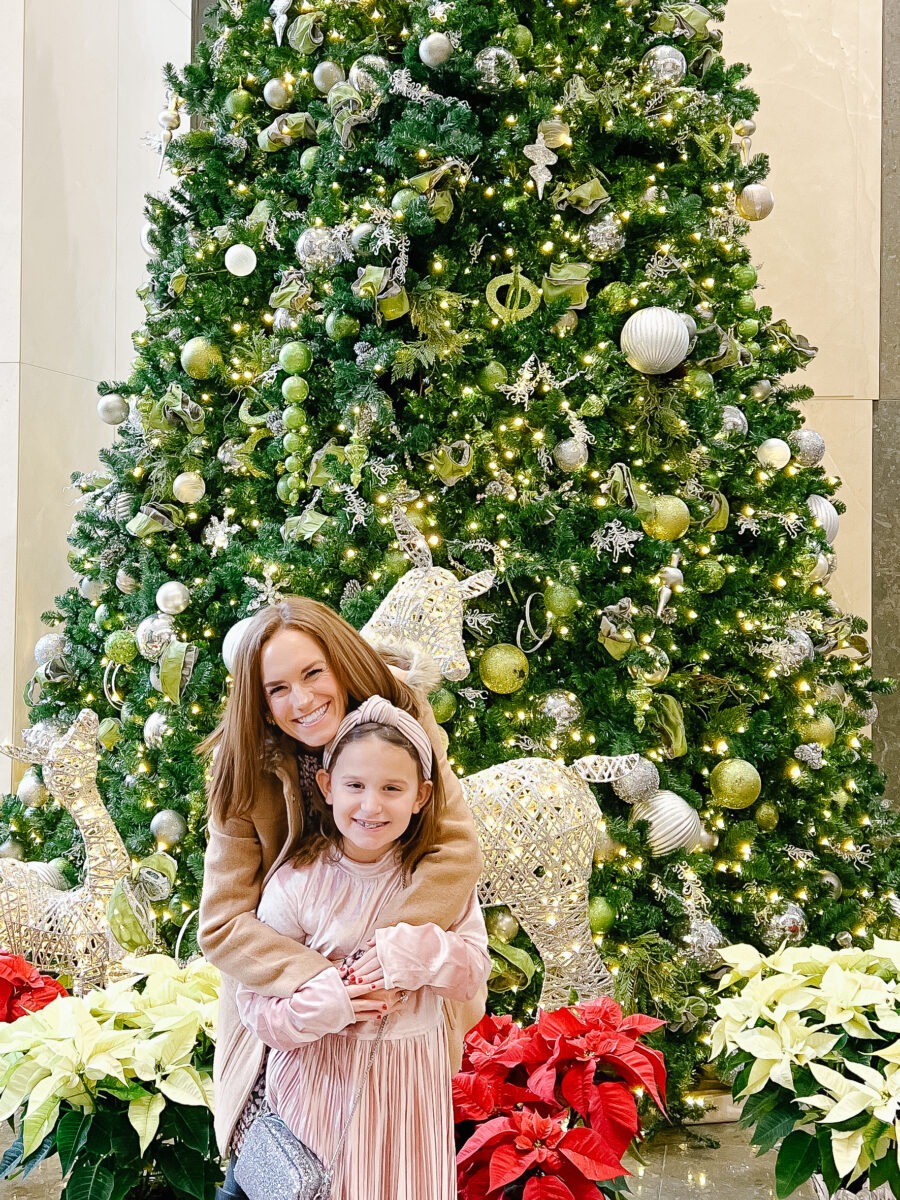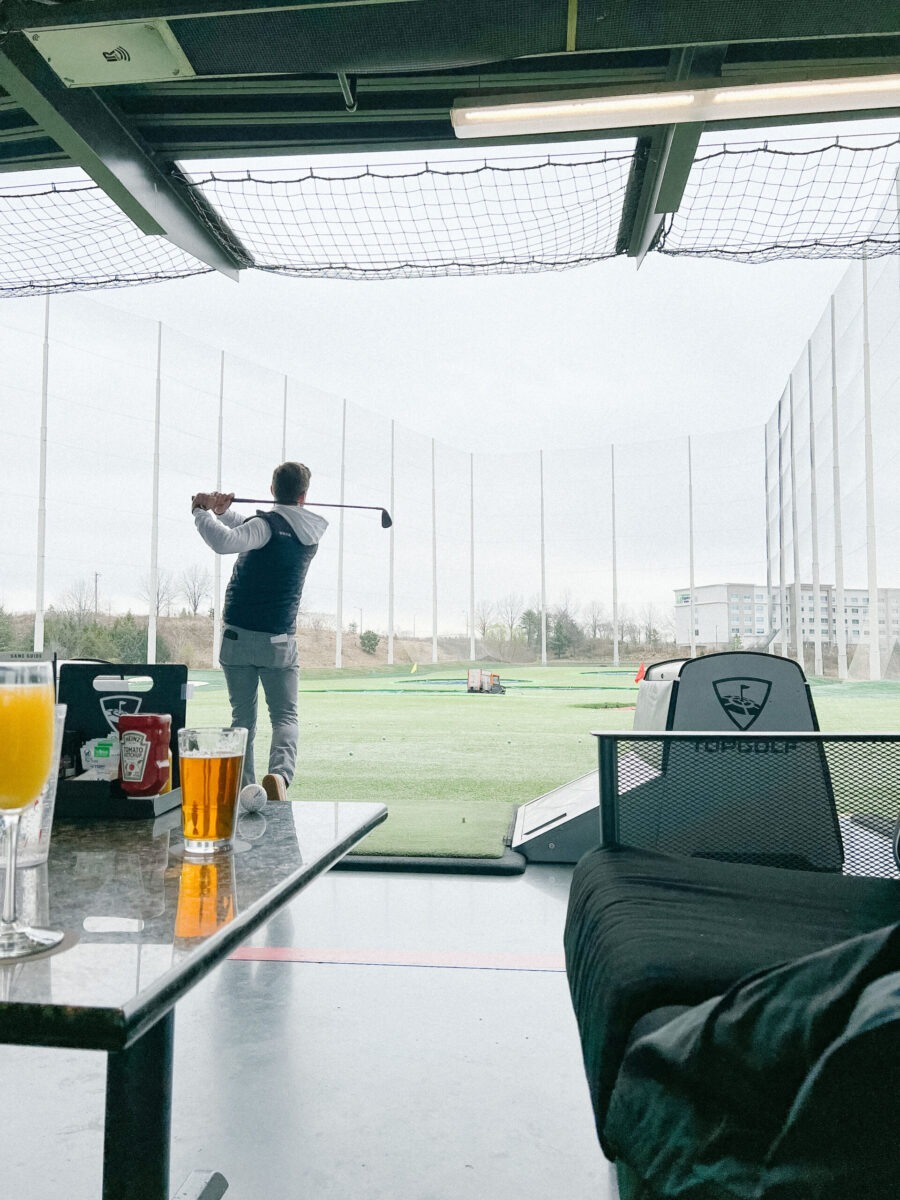 Christmas Eve
Still one of my absolute favorite holidays, Christmas Eve is always such a fun day of anticipation. I love it so much!
Caroline made a birthday cake for Jesus — a double layered funfetti cake with whipped buttercream icing and lots of m&ms!
We stopped by our friends' house for an afternoon play date and mimosas.
We watched Christmas movies.
The kids exchanged their Christmas gifts.
We made lots of Christmas Spiced Margaritas!
For dinner, Matt deep fried a turkey and we grabbed sides from The Butcher Shoppe!
We sprinkled magic reindeer food across the yard, set out milk, cookies and a slice of Jesus's birthday cake for Santa (and carrots for the reindeer)!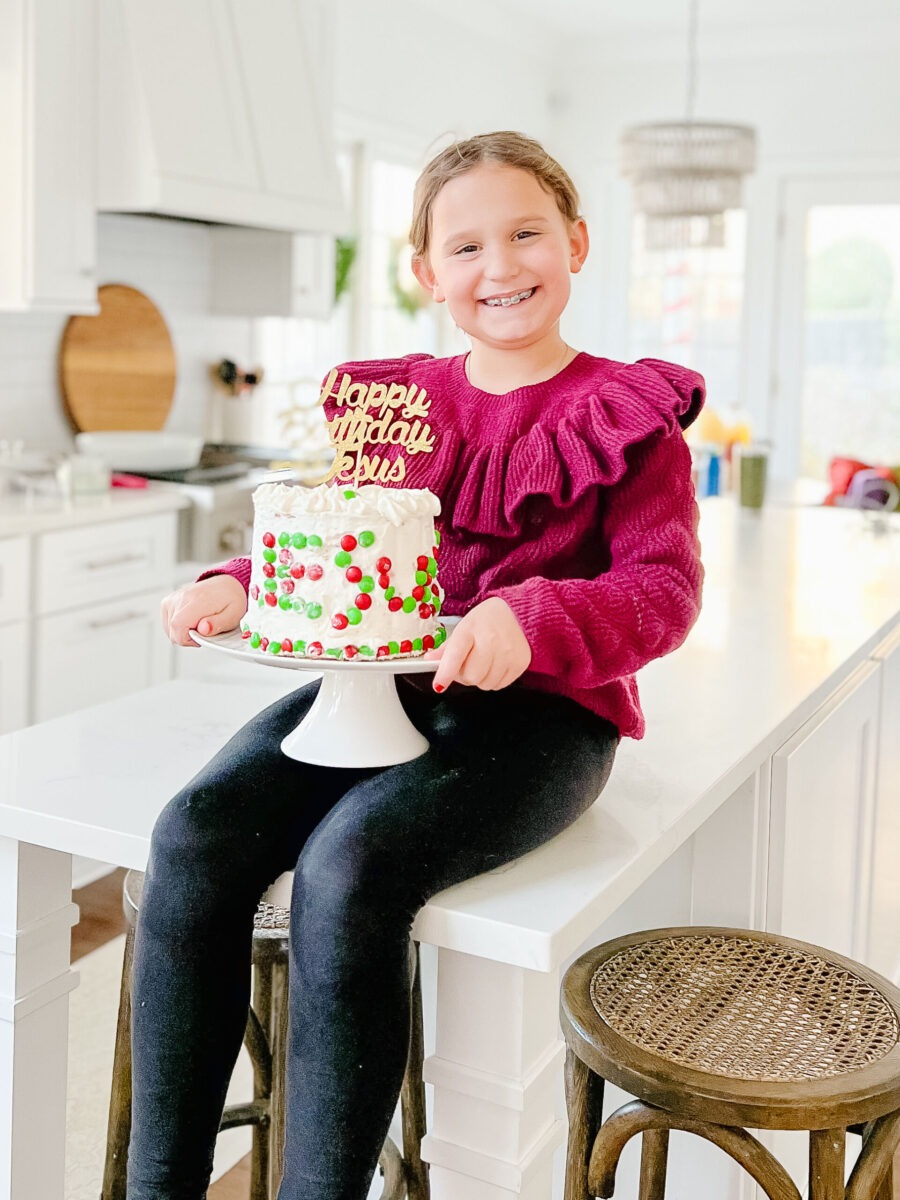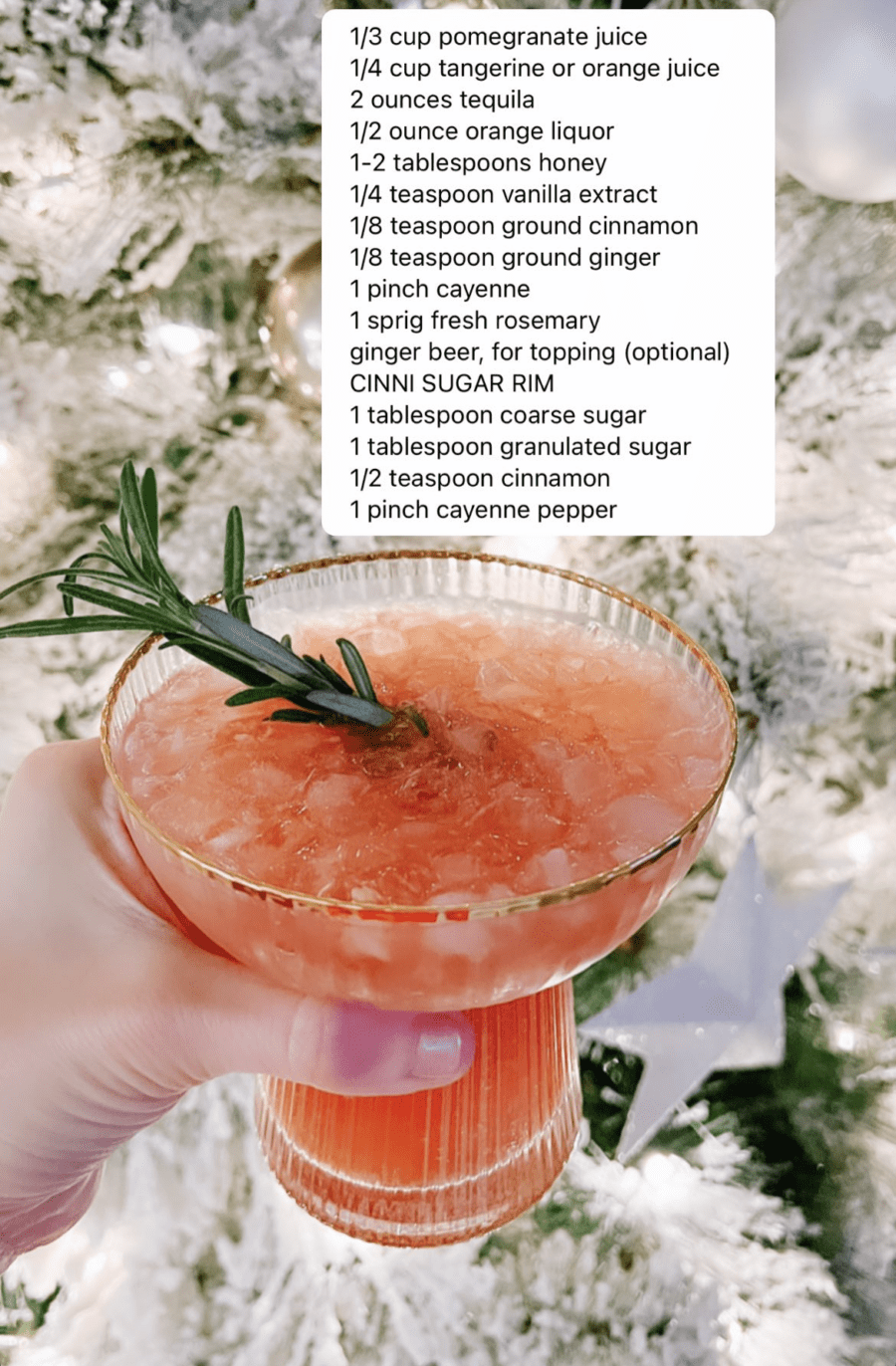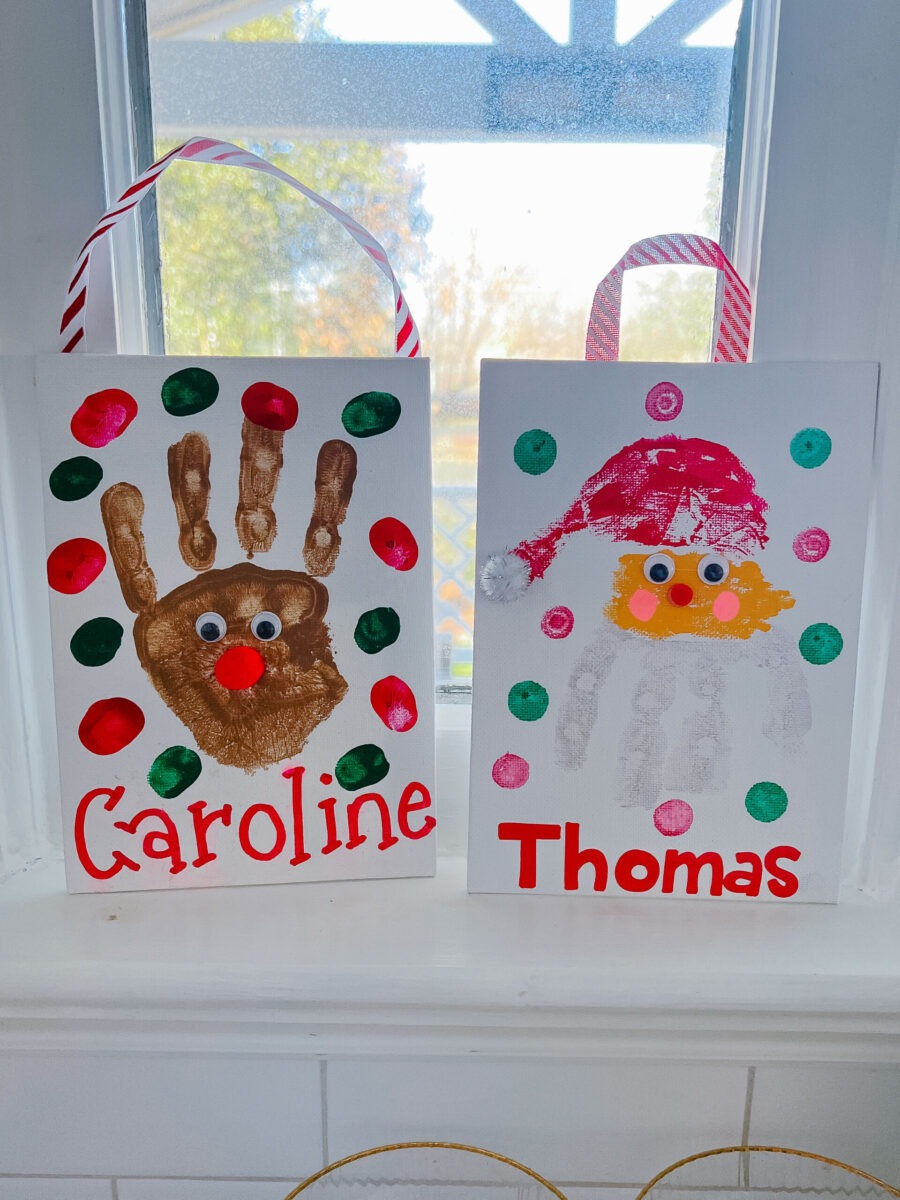 Christmas Day
This day flew by! This was the latest we've ever slept in on Christmas and we let the kids come downstairs at 7 am! Seeing their faces on Christmas morning always gives me such intense joy.
The kids spent most of the day playing with their new toys.
Thomas is a sports fanatic right now and was over the moon to open lots of sports gear including new jerseys, football cards, Nintendo games, and his big surprise from Santa was a football goal!
Caroline got the guinea pig toy of her dreams (that was no easy feat to track down, but a story for another day), lots of craft supplies, science kits, and legos. Her big surprise from Santa was a balance beam — which she practiced her cartwheels on ALL DAY.
After a cinnamon roll breakfast, I whipped up lots of food to snack on all day including prosciutto-wrapped + Boursin cheese stuffed sweet peppers, a ginormous snack board, and Mexican corn dip (from Butcher Shoppe).
We packed up for DC!
For dinner we ate steaks, crab cakes, roasted veggies, and cheesy biscuits!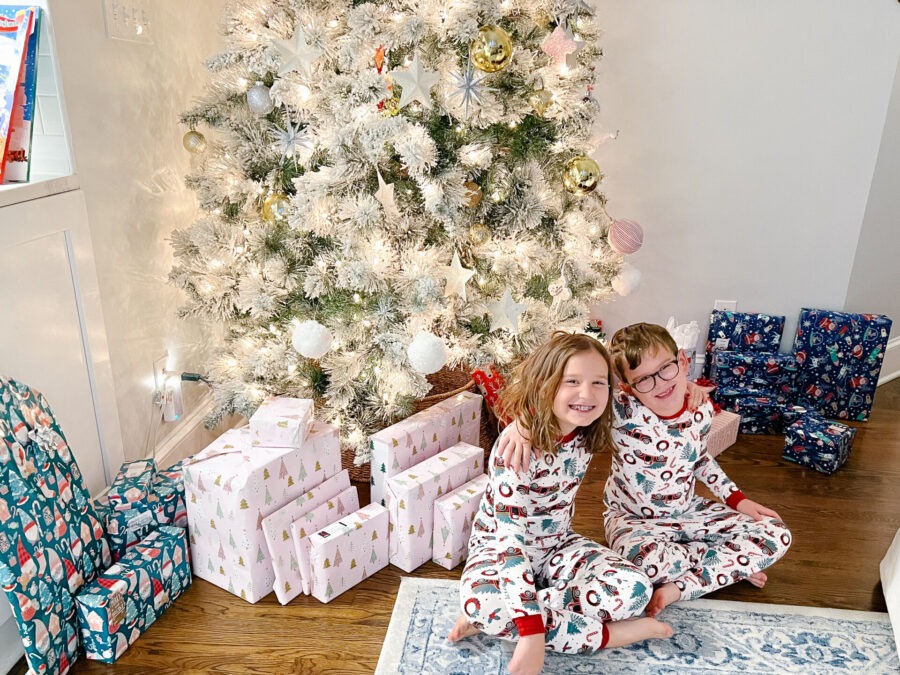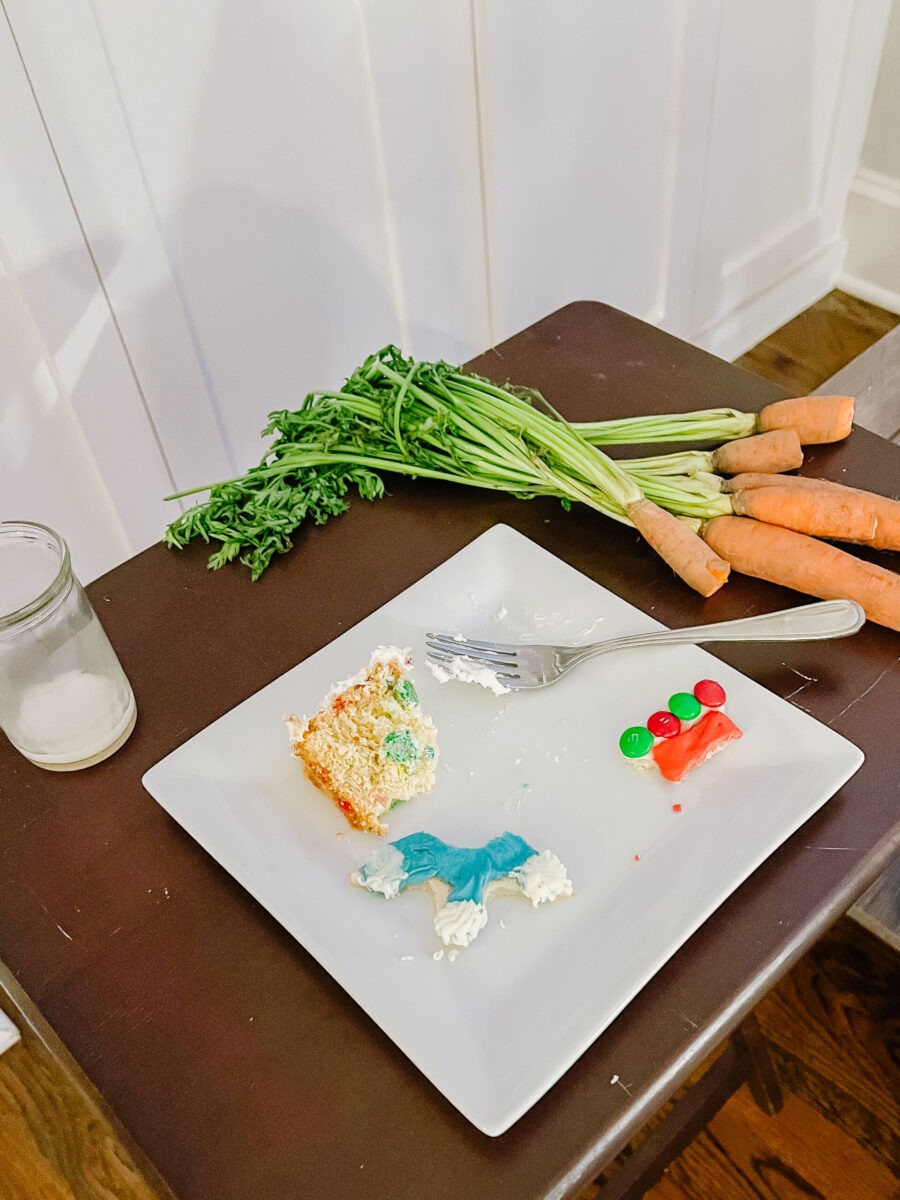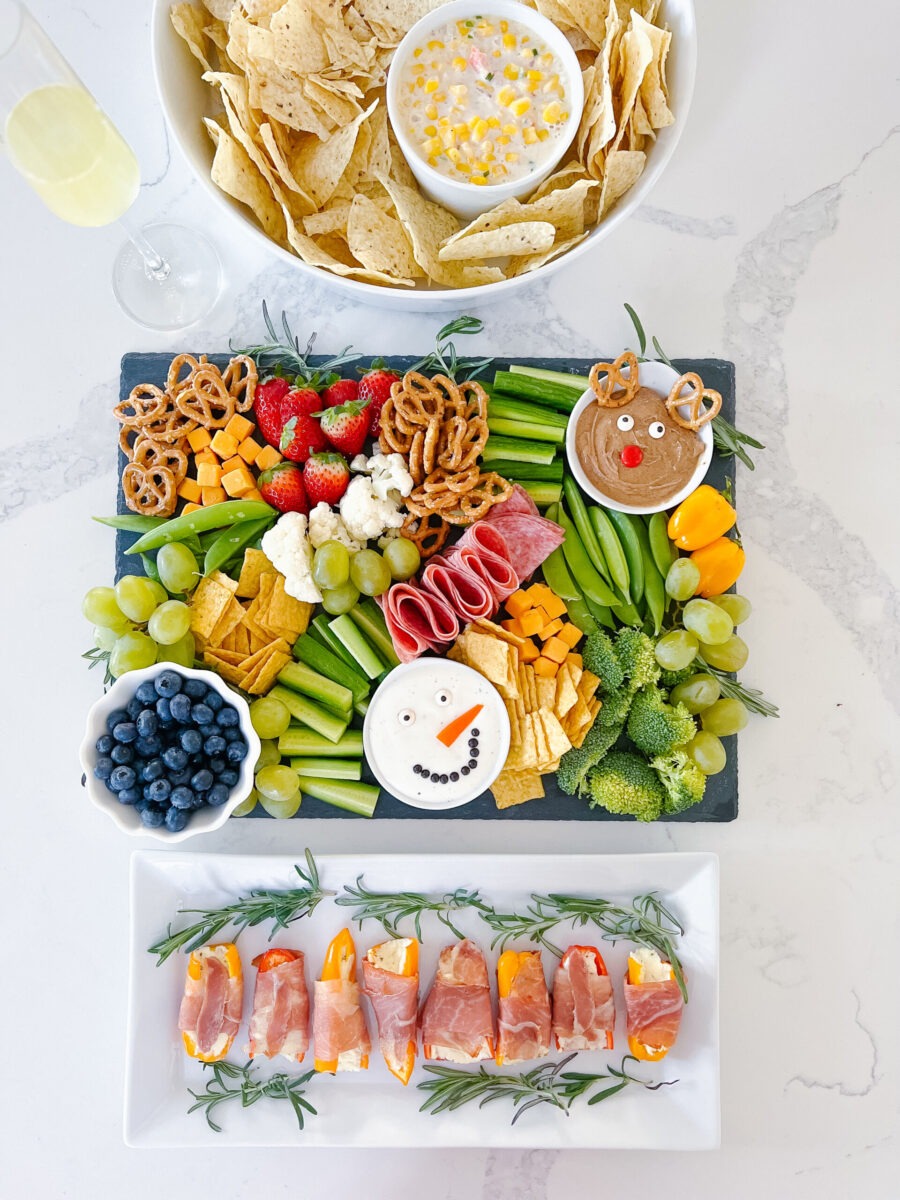 DC Trip
The day after Christmas we drove to DC to spend a few days with Matt's family! Matt's sister moved there last year and his parents had the best idea to spend post-Christmas exploring the city together. The kids were the perfect age for this trip and we seriously had so much fun. Over a few days we visited the National Air & Space Museum, the Smithsonian National Museum of Natural History, the Washington Monument, the Lincoln Memorial, the Thomas Jefferson Memorial, and Ford's Theater. The trip WAS A BLAST for everyone. The kids loved it, the adults loved it, and we all learned so much!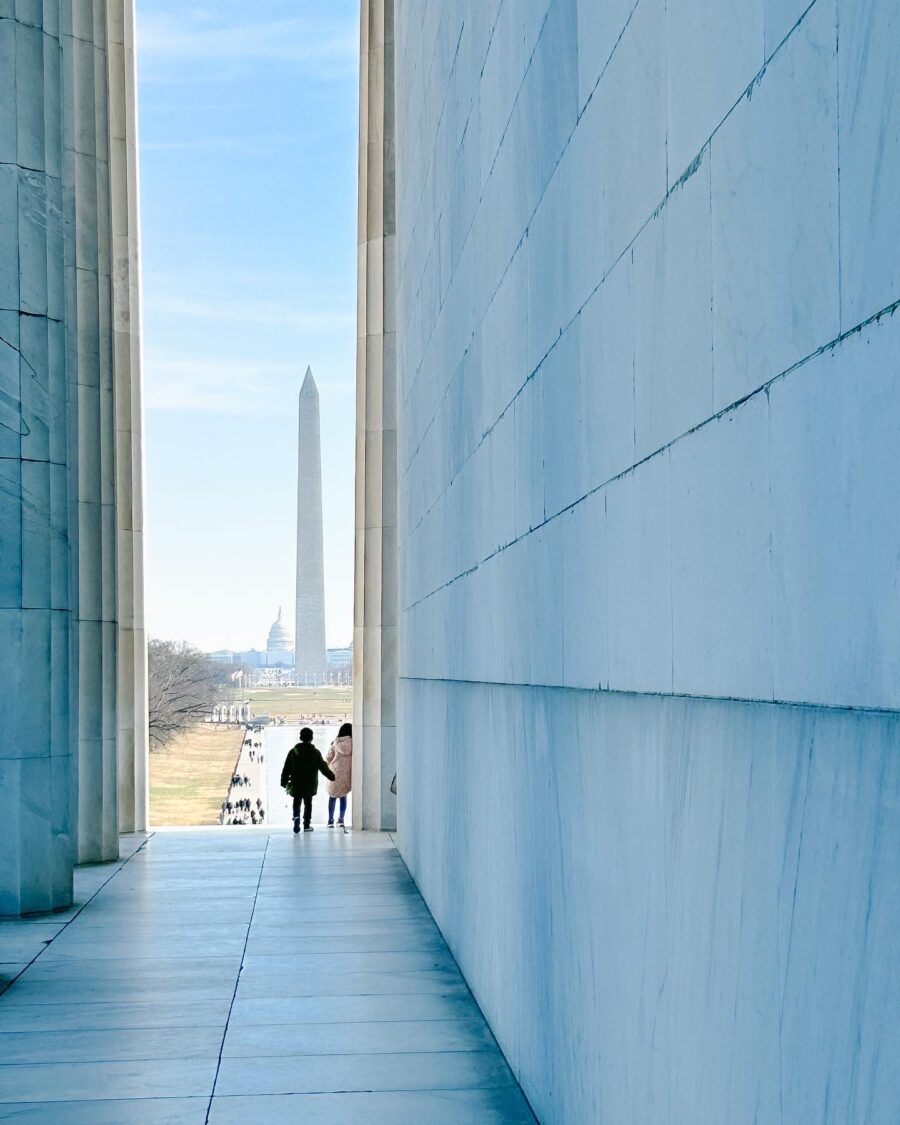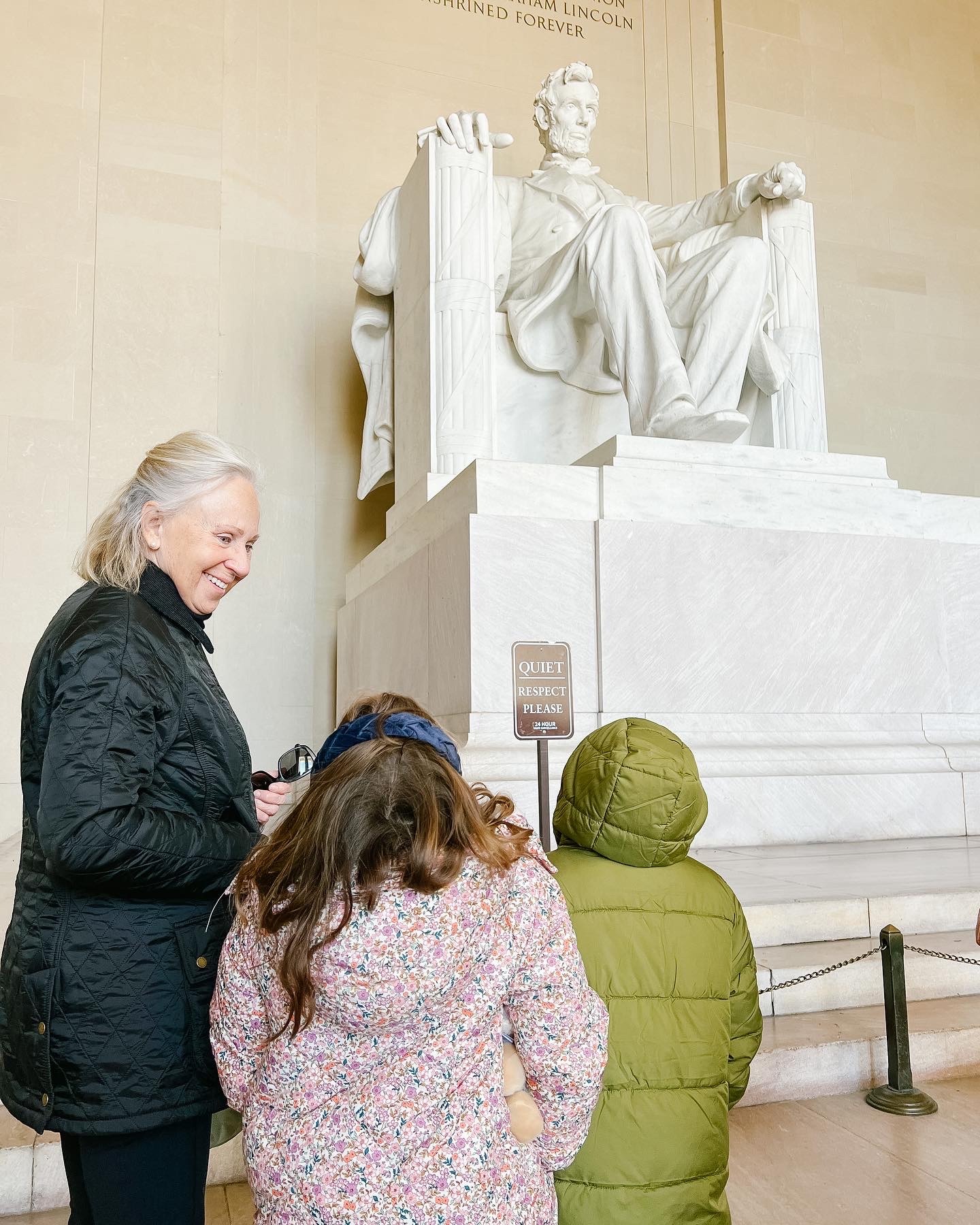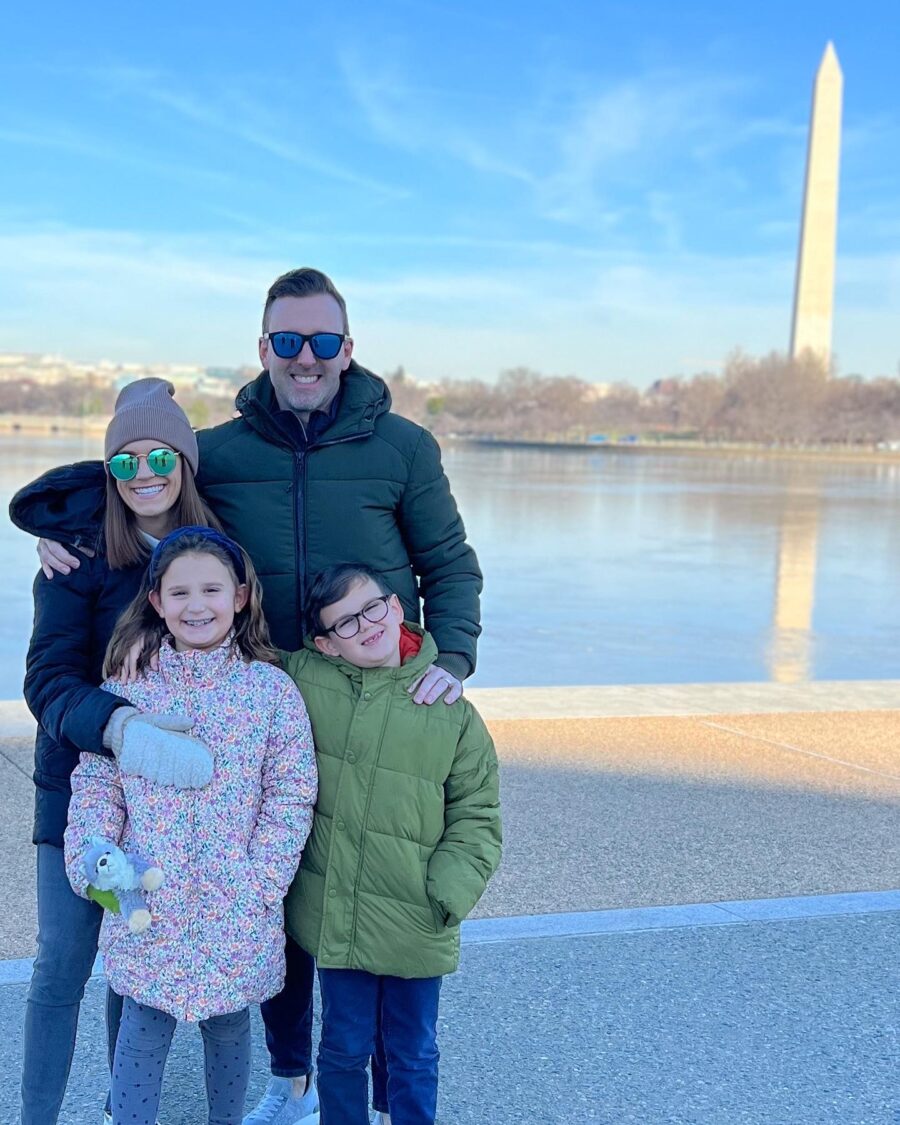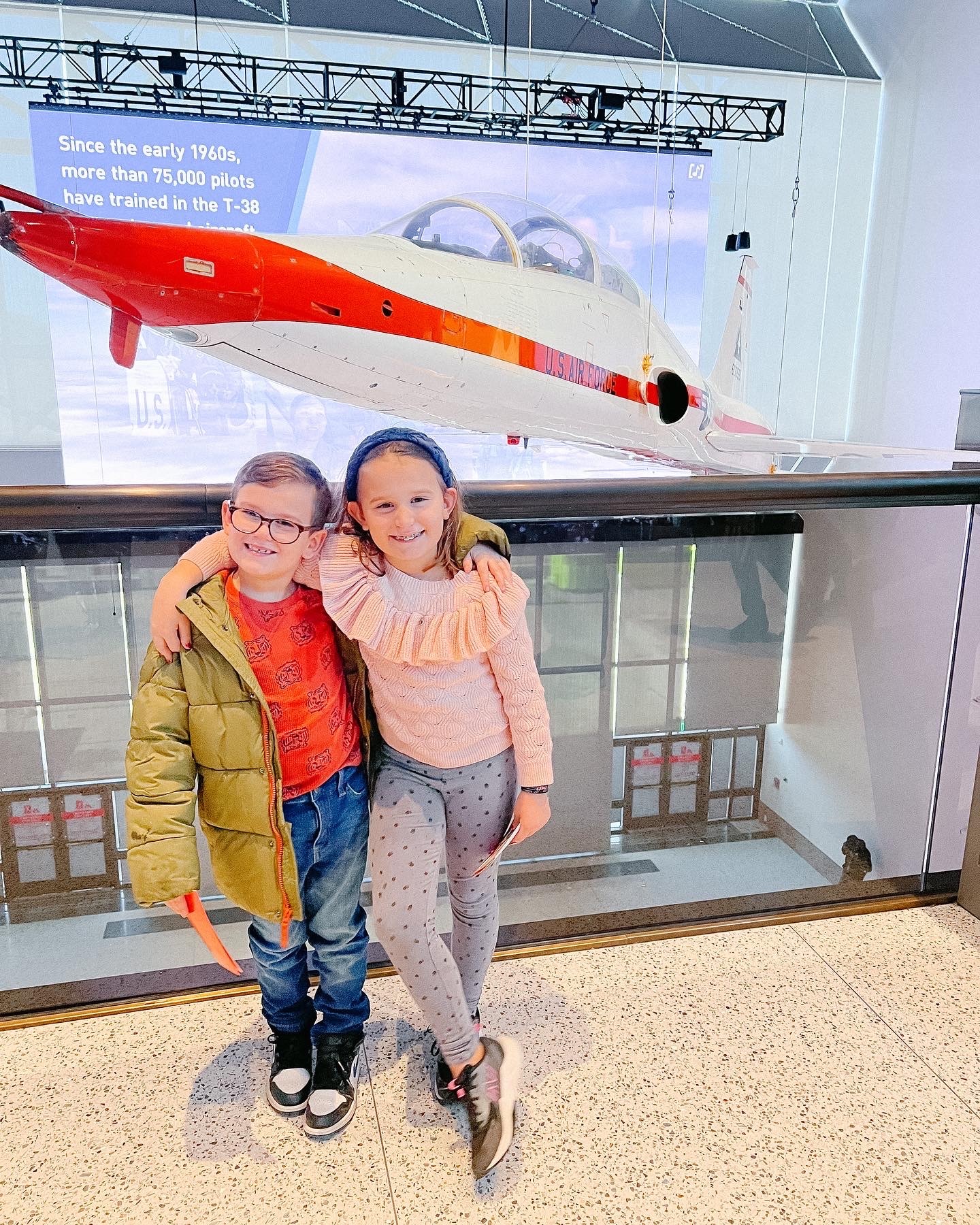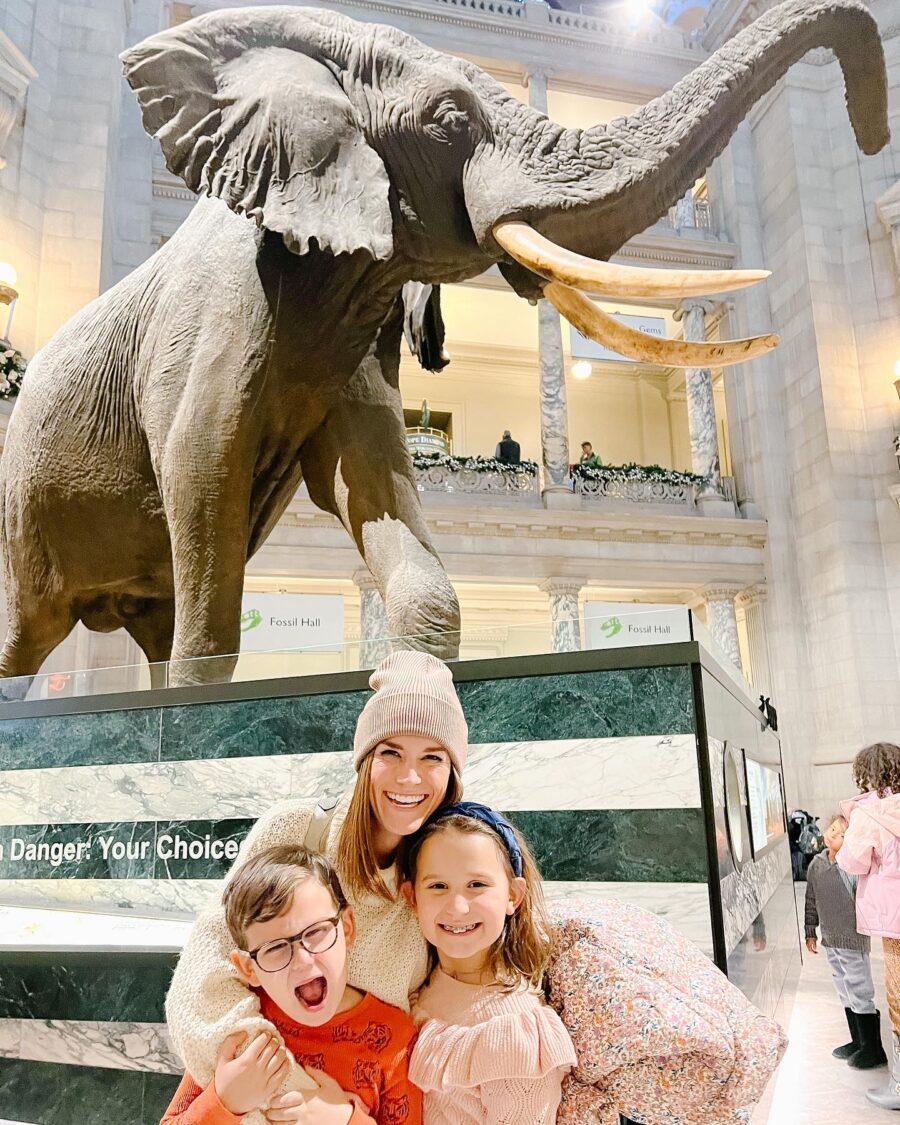 Happy New Year, friends!