A travel guide with things to do in Asheville, NC, as well as our favorite places to stay, eat, and play.
It's no secret that Asheville, NC is one of my very favorite cities.
Between day trips and long weekends, we try to visit this beautiful and eclectic city as often as we can — usually a few times a year. There are so many things to do!
With every visit I post about I usually receive a handful of messages asking for recommendations. So I thought I would create a city guide with all of
PLACES TO EAT IN ASHEVILLE NC
BREAKFAST
Early Girl Eatery: Serves a wide variety of delicious southern dishes with made-from-scratch ingredients that are locally sourced. This restaurant has been featured in so many places — Southern Living, Bon Appetit, National Geographic Traveler, The New York Times and more. This is my second favorite place to eat breakfast. It used to be my favorite…until they discontinued the Early Girl Benny menu item (however, sometimes they will still make this if you ask for it)!
Tip: The wait is always very long. Grab a cup of their complimentary coffee after you put your name on the list and walk around downtown to check out all the street musicians and shops while you wait.
Corner Kitchen: My favorite breakfast bistro located in Biltmore Village. The cream cheese scrambled eggs with fresh herbs and chives are unreal. And you can't leave without enjoying a side of goat cheese grits.
Over Easy Café: An adorable café in downtown with delicious breakfast options.
Sunny Point Cafe: Several award-winning dishes here! Get the shrimp & grits, avocado toast or the huevos rancheros (their specialty). Be prepared to wait a long time to be seated.
All Day Darling: A market-focused neighborhood eatery that serves an all-day menu. The food and drinks are excellent, and we've never had to wait for a table.
Biscuit Head: Outstanding biscuits and southern home cooking served for breakfast or lunch!
Tupelo Honey Cafe: A downtown farm-to-table restaurant serving scratch-made Southern fare.
Moose Cafe is high on our list to try!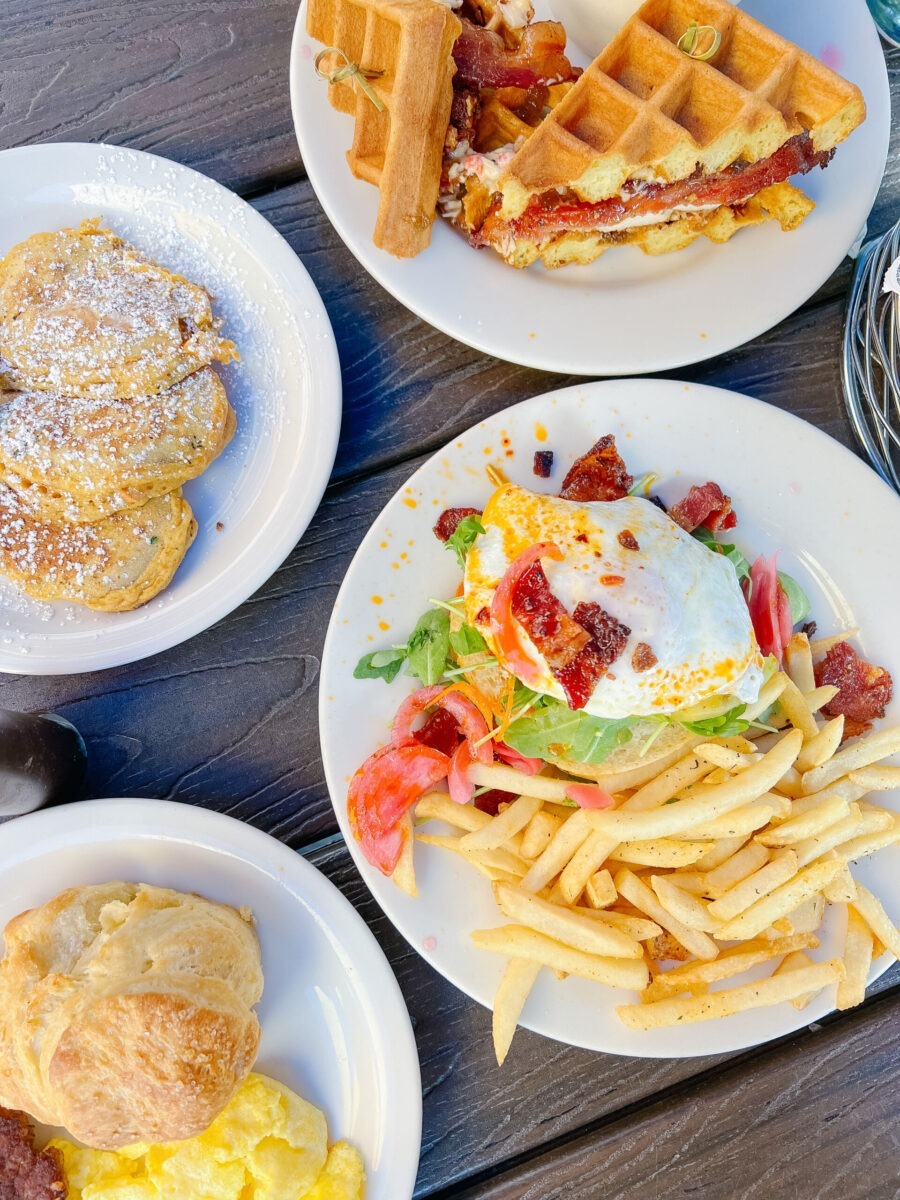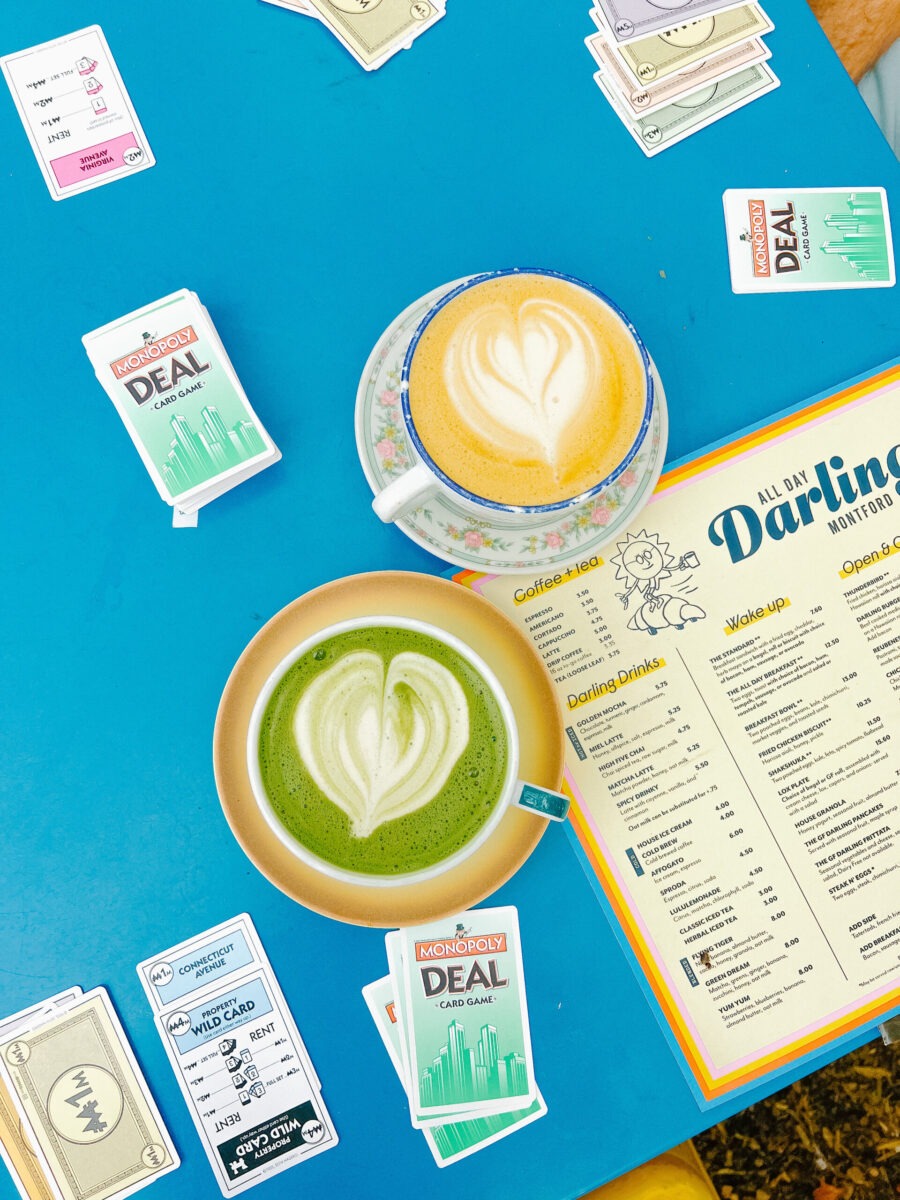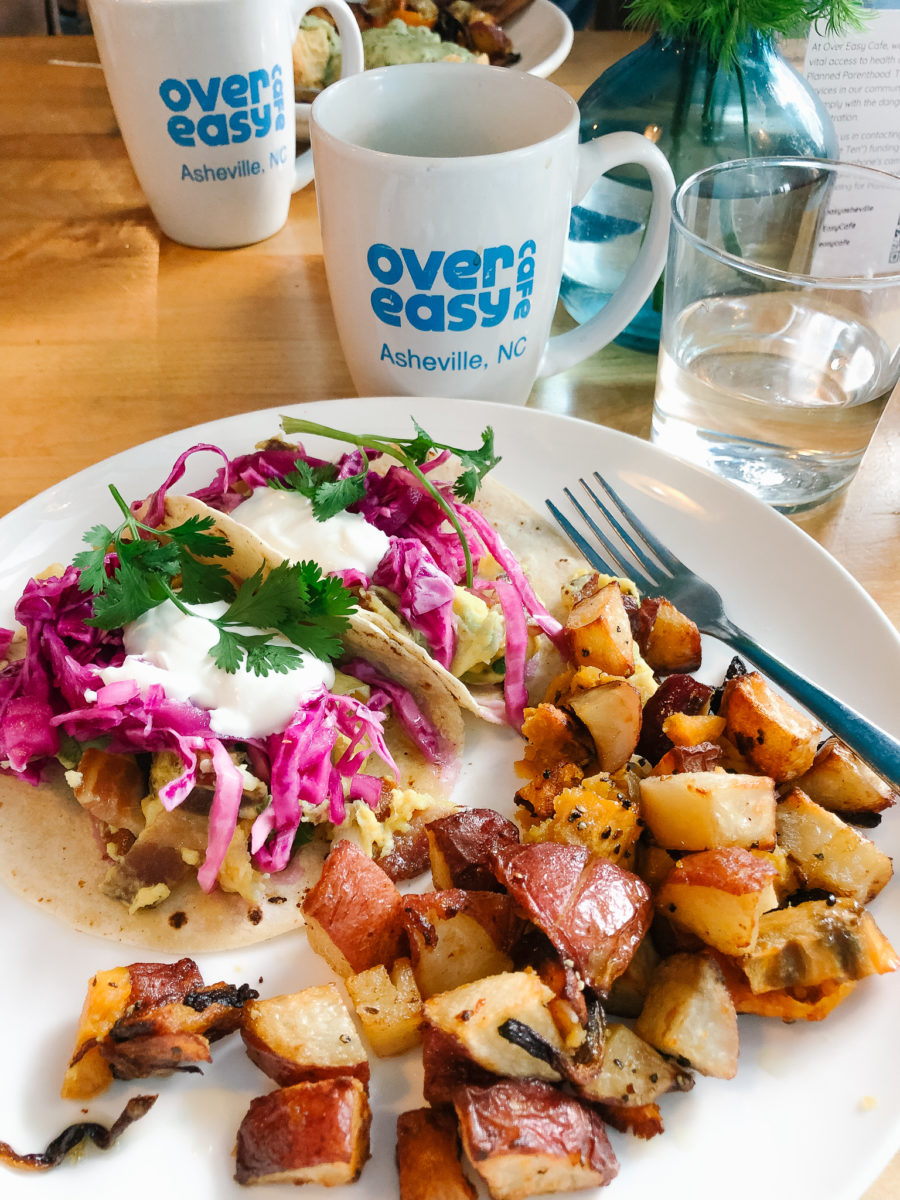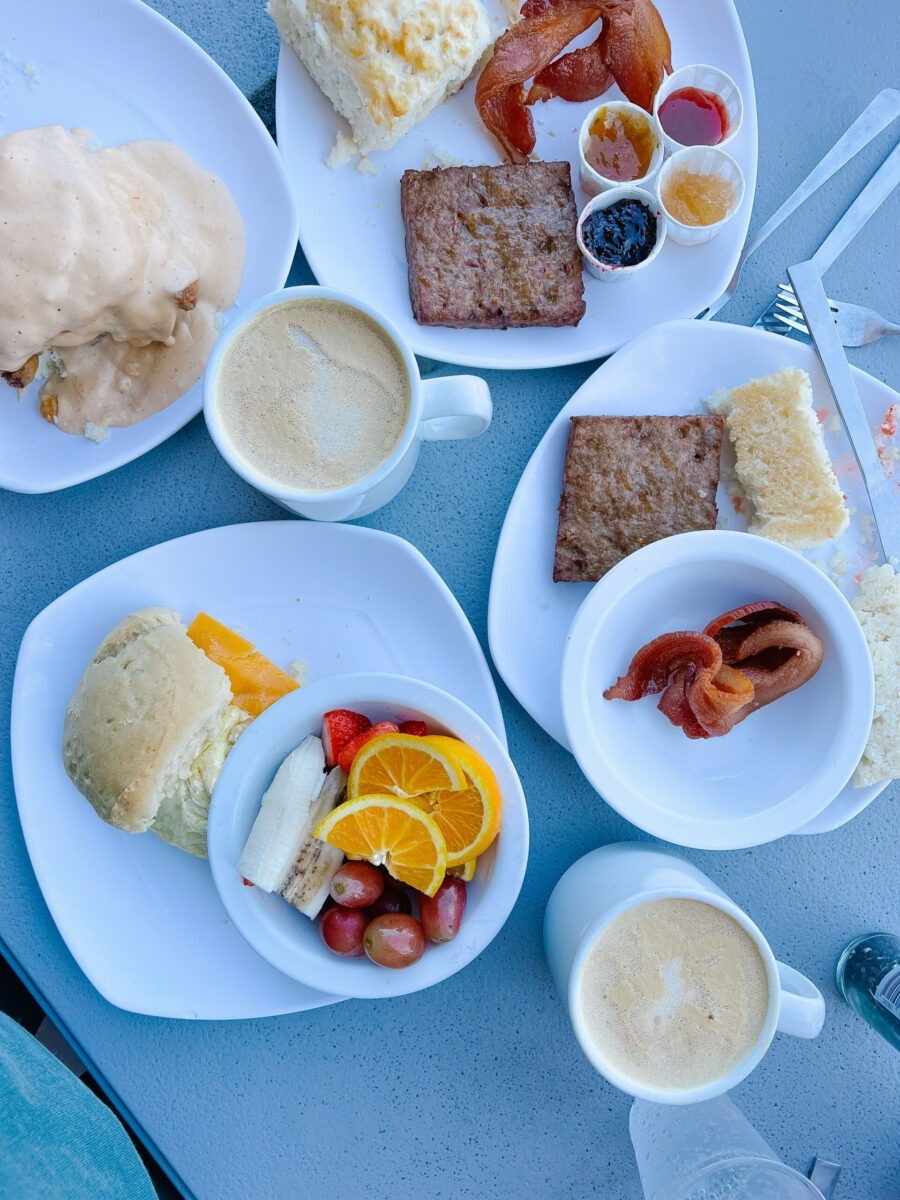 LUNCH
*Note, many of my breakfast and dinner recommendations ALSO serve lunch!
Buxton Hall Barbeque: An Eastern-style BBQ joint that roasts a whole hog for 18 hours every day. This restaurant has been featured in Huffington Post, Garden & Gun, Bon Appetit, Martha Stewart and more. The buttermilk fried chicken sandwich with pimento cheese has won many awards.
White Duck Taco Shop: With more than a dozen taco choices to pick from, this restaurant serves creative and delicious a la carte tacos that you order from a counter and eat at a picnic table. Make sure to order the Bangkok Shrimp taco.
Rocky's Hot Chicken Shack: If you love hot chicken, this is a must-try restaurant. Their unique fried chicken is prepared "plain," and from there they can add the spice from mild to extra hot.
Tupelo Honey: A destination for scratch-made Southern food in Asheville. Also a delicious breakfast or dinner spot!
Farm Burger: This counter-spot serves up delicious upscale burgers with passion. This restaurant uses organic, local ingredients and all burgers are made from Hickory Nut Gap grassfed beef without GMOs, antibiotics or hormones.
DINNER
The Admiral: One of my favorites! The Admiral is a cozy restaurant with less than 10 tables (books up fast) that has hundreds of outstanding reviews. However, when you first arrive you may think you're at the wrong place. The cinderblock exterior of the restaurant screams "dive bar" for sure and is located between a junk yard and gas station. Despite the appearance of the outside, The Admiral is definitely every bit of 5 stars and serves up the best seared scallops, rib eye, beef tare tare and more.
Cúrate: A Spanish tapas restaurant by James Beard finalist, Chef Katie Button. The ambiance is incredible and the food totally lives up to all the hype.
Rhubarb: Award-winning chef John Fleer's downtown Asheville restaurant serving contemporary American cuisine including wood-fired dishes, plates made for sharing, house-baked breads, and other rustic creations. The menu is crafted daily, but check to see if the goat cheese burrata is available because it is out of this world!
Vivian: A super cute eatery with a seasonal European-influenced menu. This intimate restaurant serves incredible small plates and cocktails.
Jettie Rae's Oyster House: Lovely ambiance, great cocktails, excellent service, and outstanding food (especially the oysters).
9 Mile Asheville: A Caribbean-inspired restaurant with incredible food and laid-back vibe. This is a local favorite and there are several locations.
The Market Place: Downtown farm-to-table American cuisine in an upscale setting.
Lobster Trap: Located in downtown, this restaurant serves fresh, sustainably-sourced seafood including wicked good Maine lobsters, a ship ton of oysters, steamed clams, seafood bisques, chowders, and more – all in a cozy, friendly atmosphere. You must try the lobster bisque!!
Zambra: A Spanish tapas and wine bar in downtown Asheville! This restaurant has a romantic vibe with a "gypsy dance of celebration" atmosphere.
The Bull & Beggar: Located in the River Arts District, this restaurant offers high-end New American fare & wine in a bi-level venue with rustic, yet stylish, decor.
Other spots on our short list that I've been dying to try but haven't: Rezaz, Posana and Limones.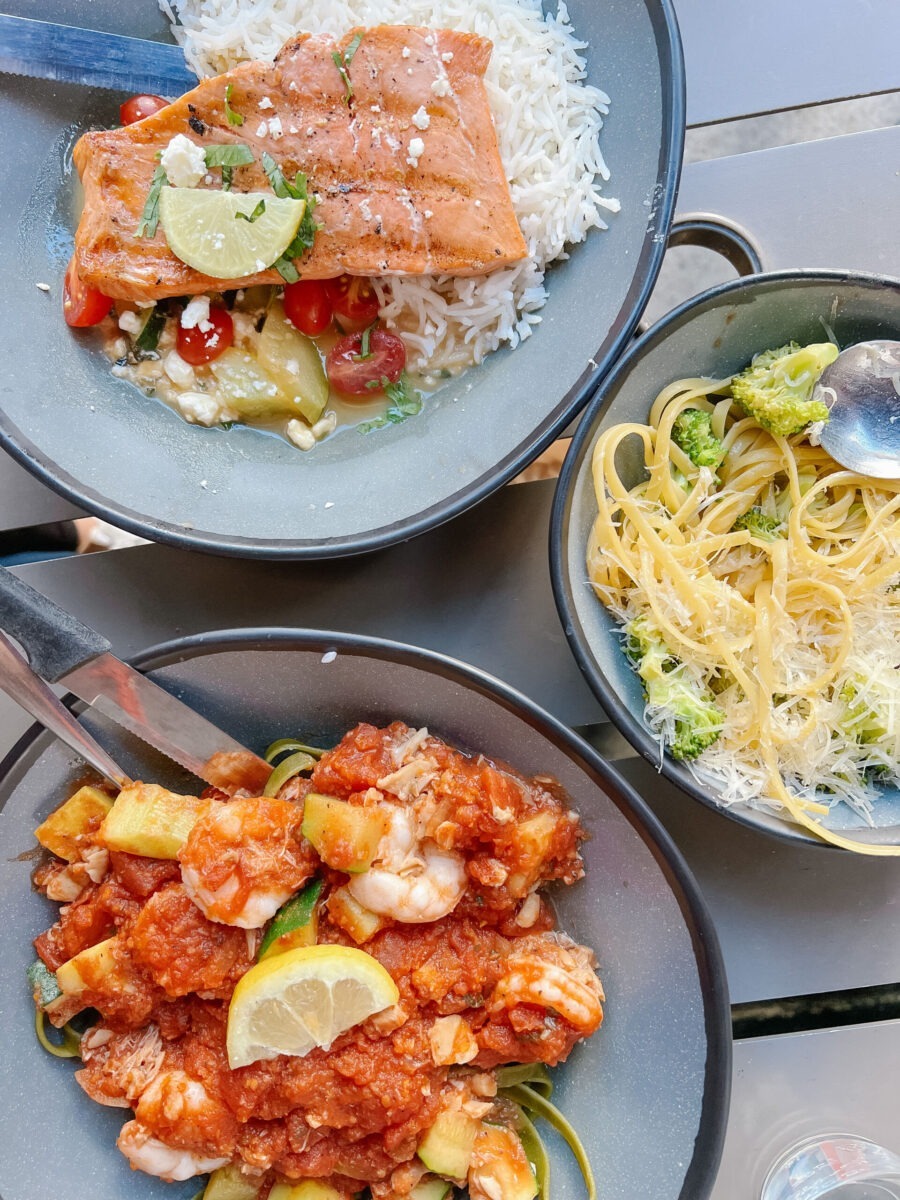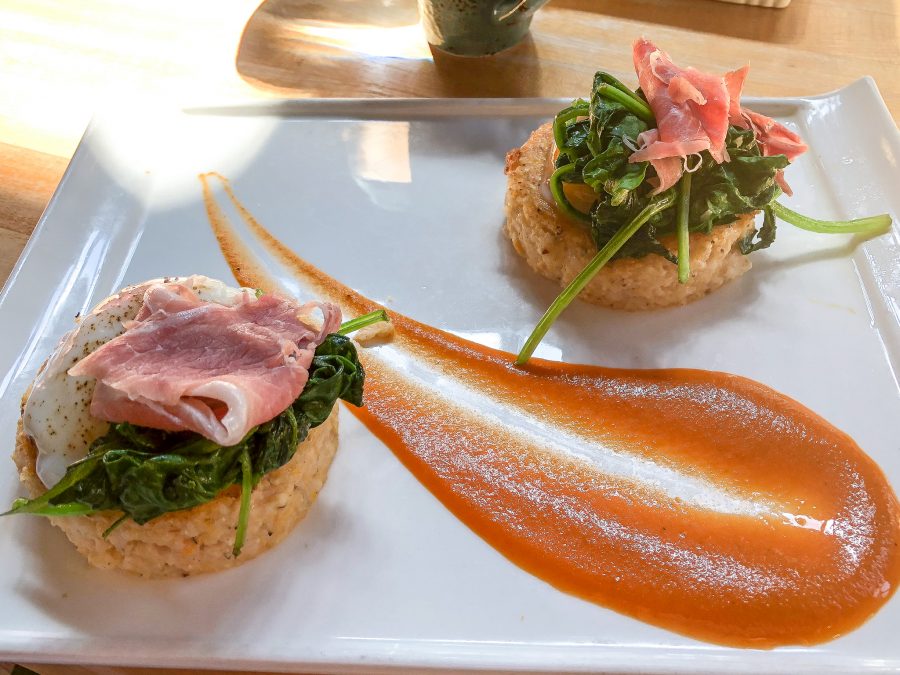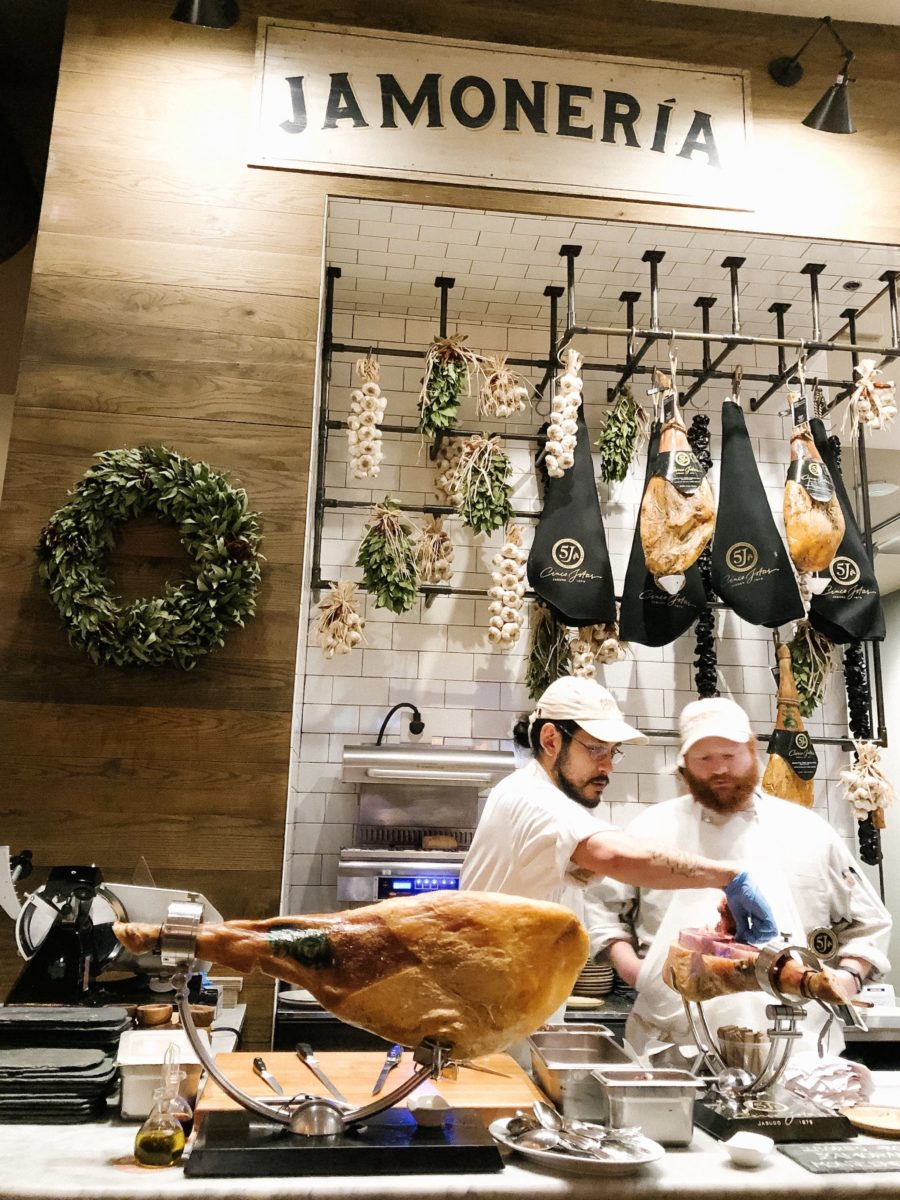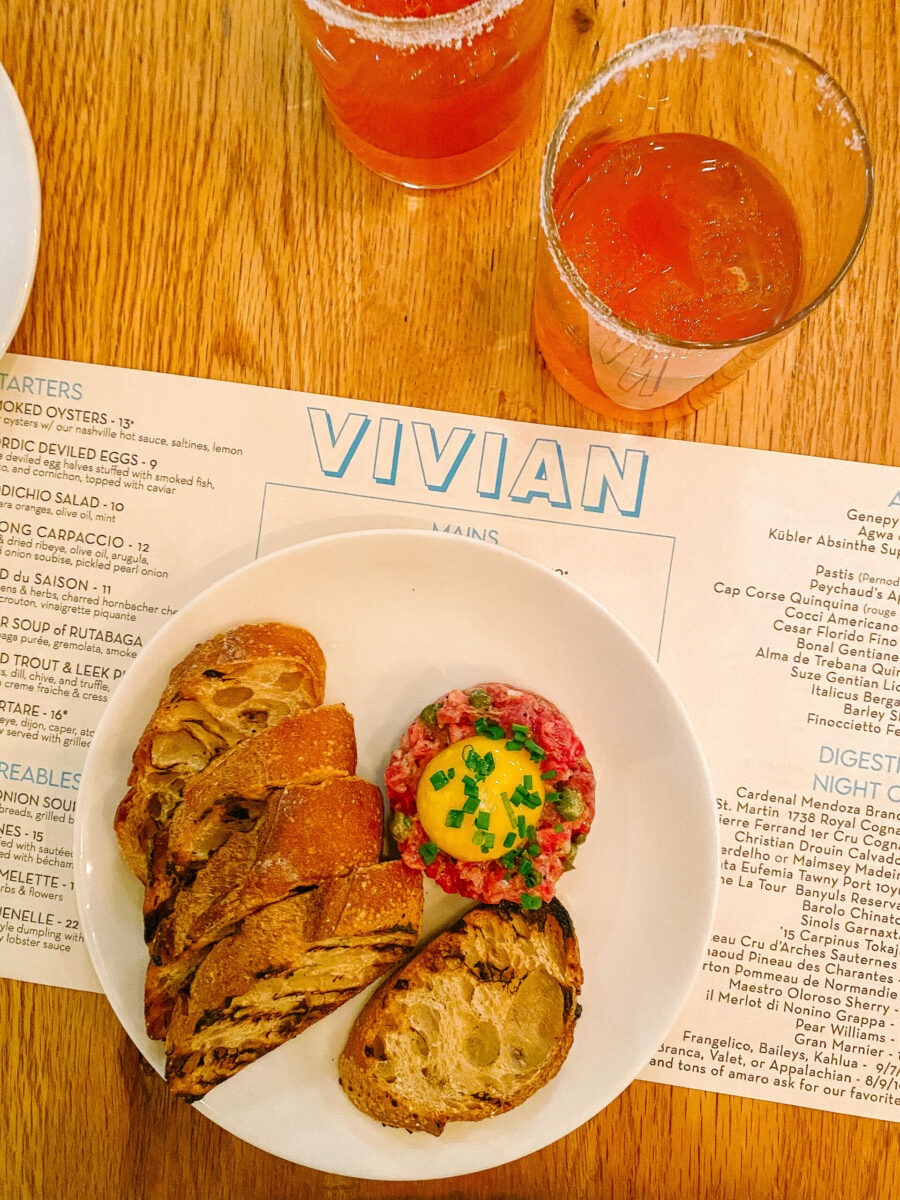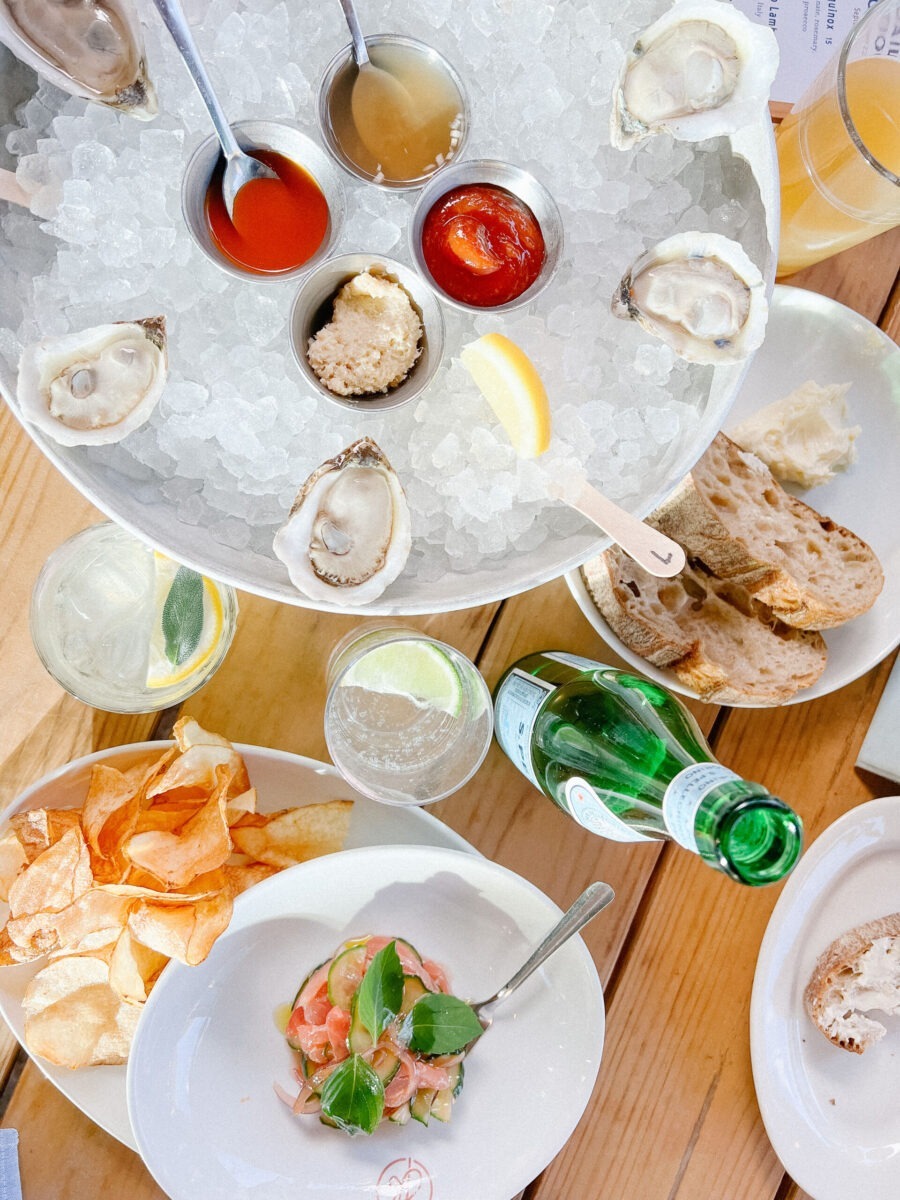 BREWERIES & COCKTAILS
COCKTAILS
Sovereign Remedies: The best spot for farm-to-table cuisine, fancy cocktails, and late night food. This is always one of our favorite places for a nightcap.
Capella on 9: Located on top of the AC Hotel, this trendy rooftop bar features gorgeous mountain views (great for pictures), delicious cocktails, and lots of comfortable lounging areas.
Sunset Cocktail Terrace: My favorite place to sip a cocktail and watch the sunset.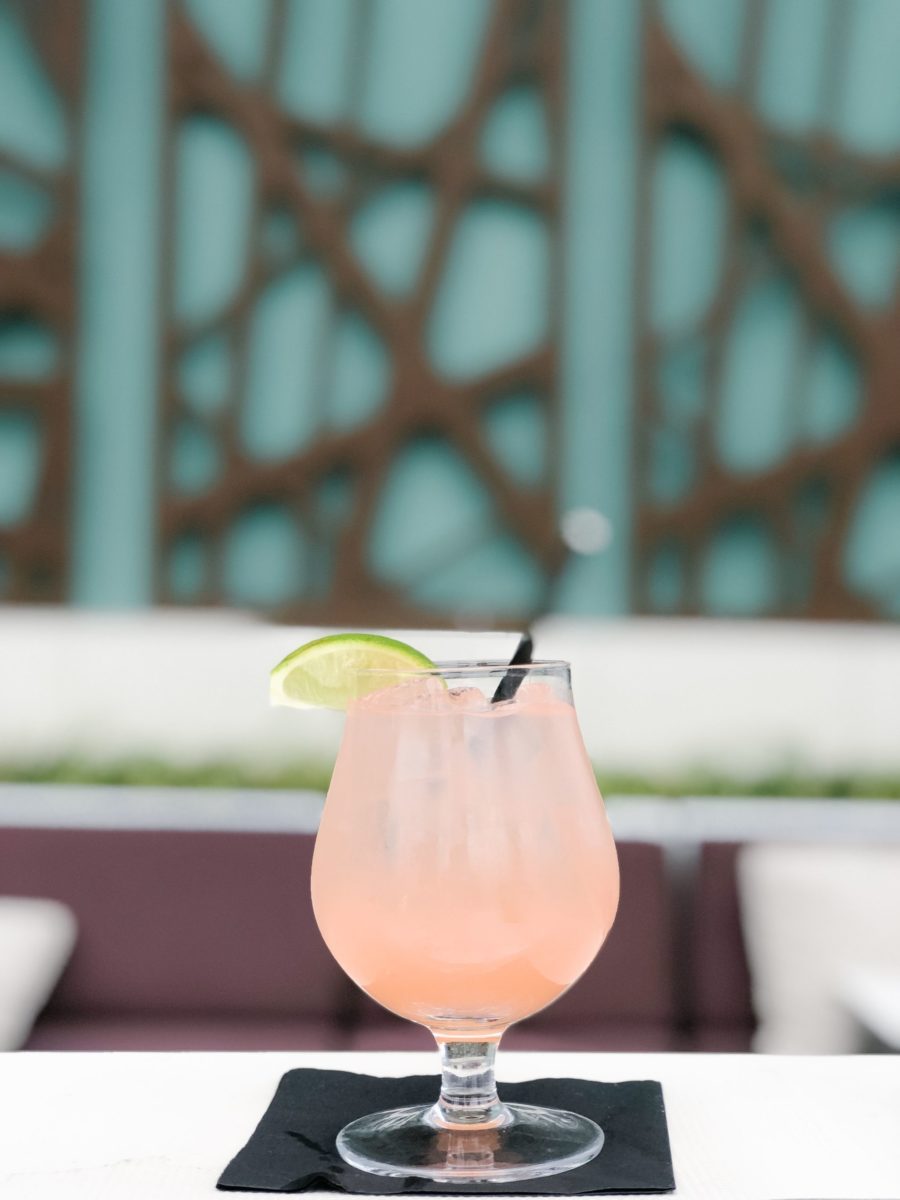 BREWERIES
Burial: Named one of the best craft breweries in Asheville, the outdoor space is pretty cool and they usually have live music.
Sweeten Creek Brewing: A dog and family-friendly brewery in South Asheville.
New Belgium Brewery: A national brewery located along the French Broad River in the River Arts District. This place is easy to camp out at for an afternoon with brewery tours, beer tastings, lawn games and more. Oh, and the beer is cheap! This is my favorite brewery.
Green Man Brewery: A 3 story, 20,000 square ft. "brewtique" with an indoor/outdoor top floor taproom that overlooks production and the Blue Ridge Mountains!
Highland Brewing Company: This brewery has it all — good beer, live music, large grassy meadow and a huge patio.
Wicked Weed Brewing: This brewpub specializes in west coast style hoppy ales, open fermented Belgian beers and barrel aged sours. The upstairs houses a full restaurant featuring 16 beers, a street level patio, tasting room, bottle shop, and original 15 barrel brewery. Oh, and they serve a super delicious bison burger.
Sierra Nevada Mills River Taproom: A little further south of Asheville, but worth the drive. This brewery is huge and offers an expansive sitting area, a gorgeous wooded backdrop, live music, good beer, and several food options (a sit-down restaurant and a take-away stand).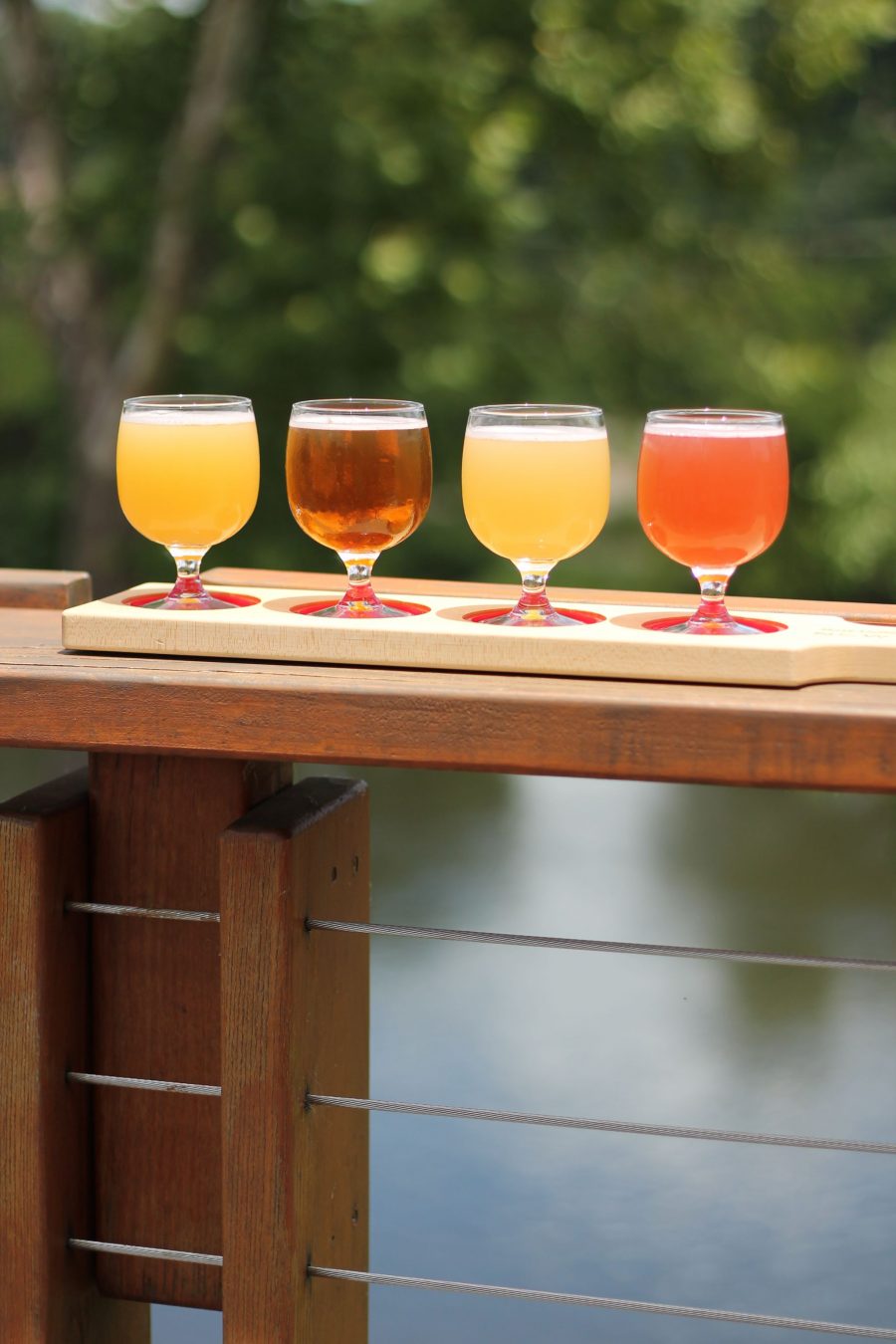 THINGS TO DO IN ASHEVILLE NC
River Arts District: A really cool area of town to that consists of more than 200 artists and working studios in former industrial and historical buildings spread out along a one-mile stretch of the French Broad River. Plan on spending some time visiting artists working in their studios, grabbing some tacos at White Duck Taco Shop, and a brew at New Belgium!
Asheville Brews Cruise: Definitely a fun way to sample several breweries! A huge yellow mustache school bus will pick you up for a brewery tour. Our tour stopped at Pisgah, Highland, French Broad, and HiWire breweries. At each brewery, you receive 4-ounce pours of 3-4 beers. This is such a fun activity for large groups too!
Blue Ridge Parkway: Take a scenic drive along the Blue Ridge Parkway with the windows down, stopping at as many overlooks as you can!
Zen Tubing: One of our favorite things to do in Asheville is float down the French Broad River. Zen Tubing is our favorite company to use — they make tubing so easy with free parking, they shuttle you upstream to your starting point where you get your deluxe tube (don't forget to rent a cooler tube) and they help you out of the river when you come to the end point.
Asheville Bee Charmer: A honey shop with several dozen types of honey, as well as a honey-tasting bar! A few of our favorites include the chai-infused honey, tulsi-rose-infused honey, and lavender-infused honey!
Earth Magick: A curated shop with a wide selection of gemstones and crystals, herbs and burning bundles, jewelry, oils, candles and handcrafted foods. This shop also offers a variety of readings that you can schedule online ahead of time or walk-in.
Walking Food Tour: SO much fun and a great activity for a bacheloretty, birthday party, or just for fun! Our tour included 7 stops and the food and drink pairings at each stop were truly incredible. Asheville is well known for their farm-to-table culinary scene and several of the stops were at restaurants with some of the best chefs (including one of Asheville's James Beard-nominated chefs). You can read more about our food tour here.
*I've also heard really good things about Asheville Detours, which offers a variety of group scavenger hunt tours (bachelorette, family fun, team building, eats and drinks, etc.).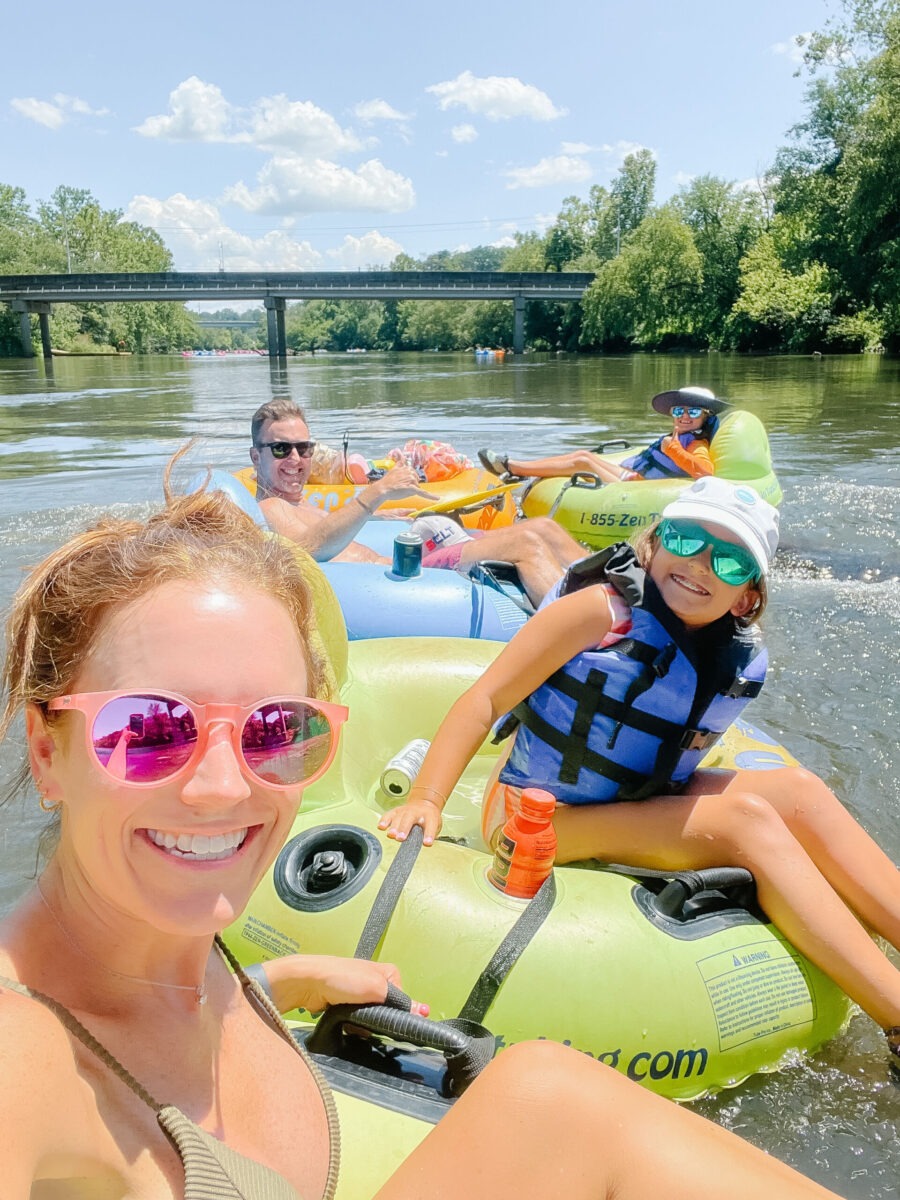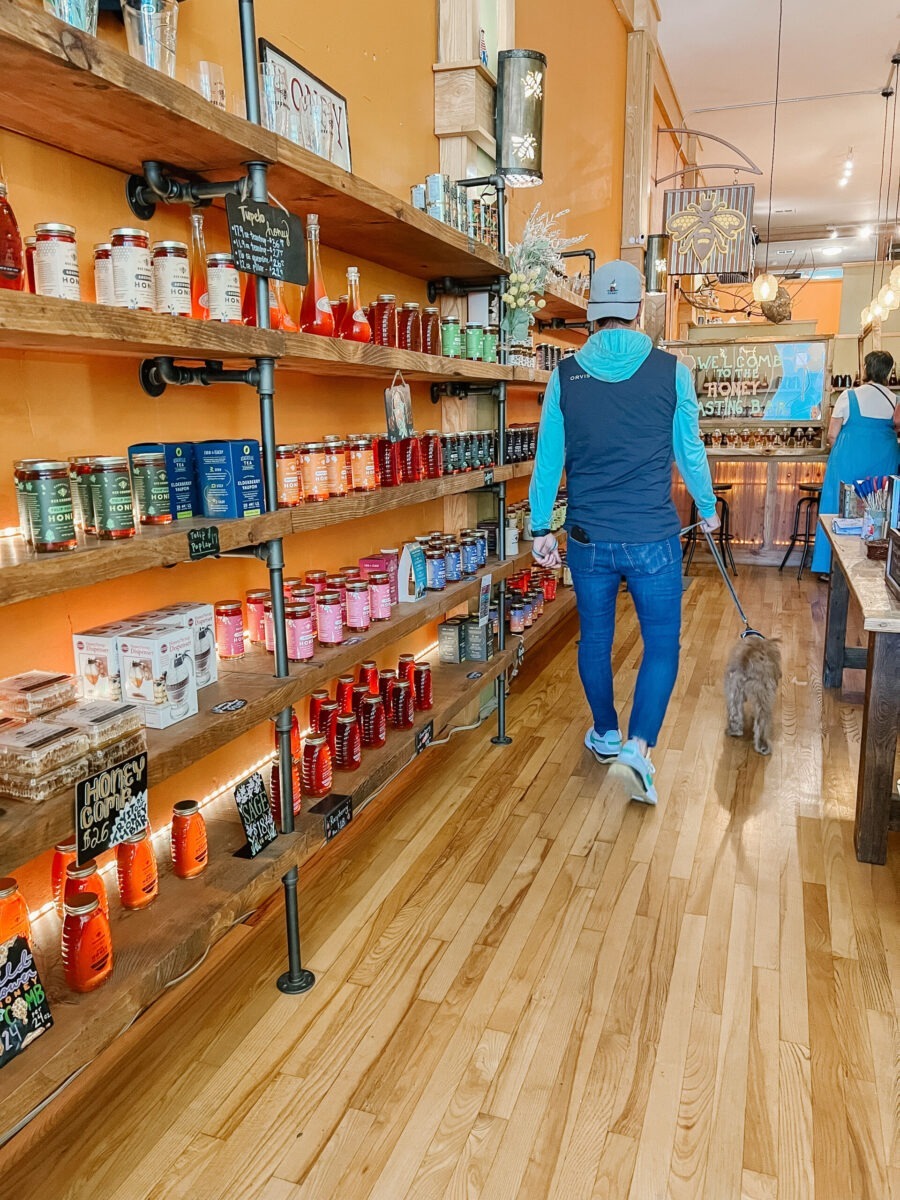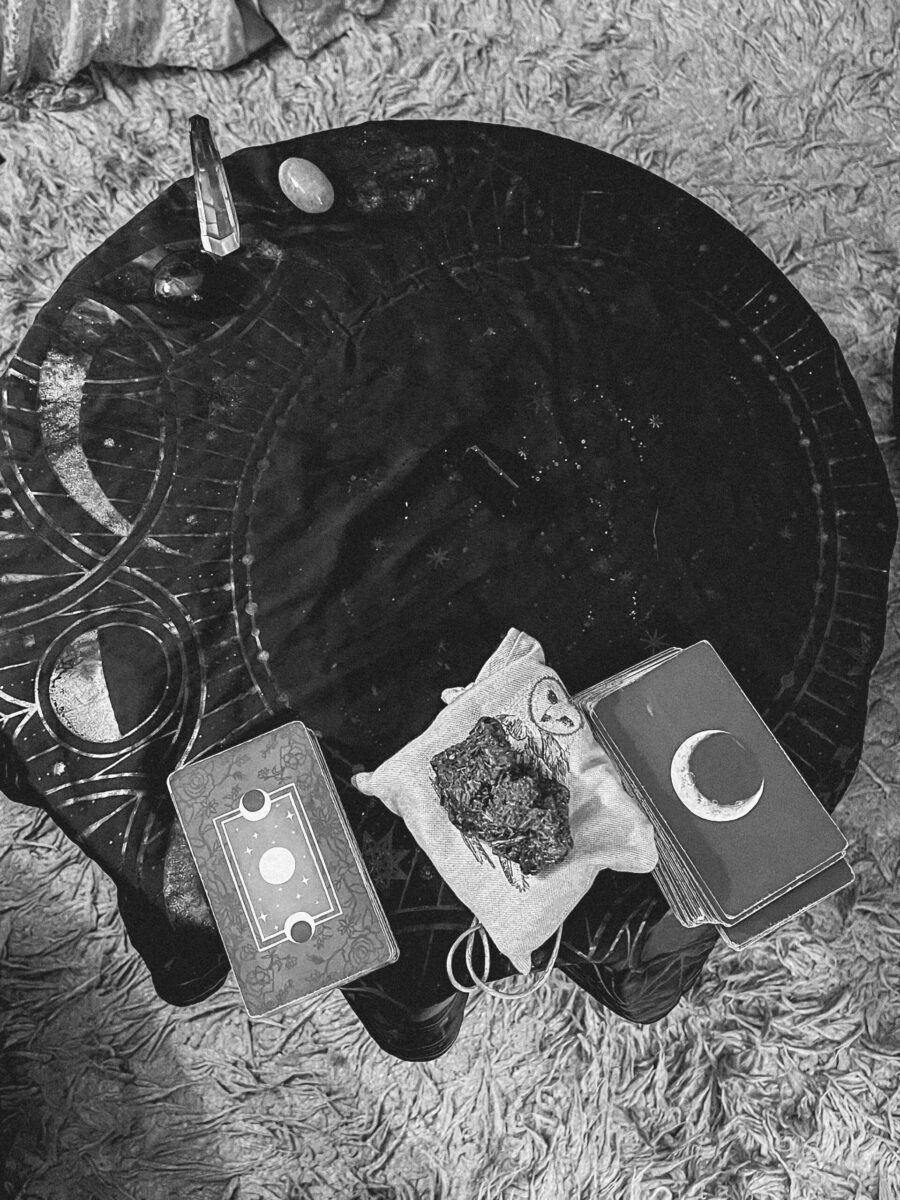 Hikes
Triple Falls: Located in DuPont Forest, this 3 mile hike features 3 gorgeous waterfalls, one of which you can stand in the middle of! Make sure to bring a picnic or prosecco to enjoy on the flat rock plateau. If you arrive early enough, you'll have the falls all to yourself.
Craggy Pinnacle Trail: Only 24 miles from downtown Asheville, this fun 1.4-mile roundtrip hiking trail goes through tunnels of rhododendrons, gnarled sweet birch trees and wildflowers. At the top there are the most beautiful panoramic mountain views. This is the easiest and closest hike we do near Asheville.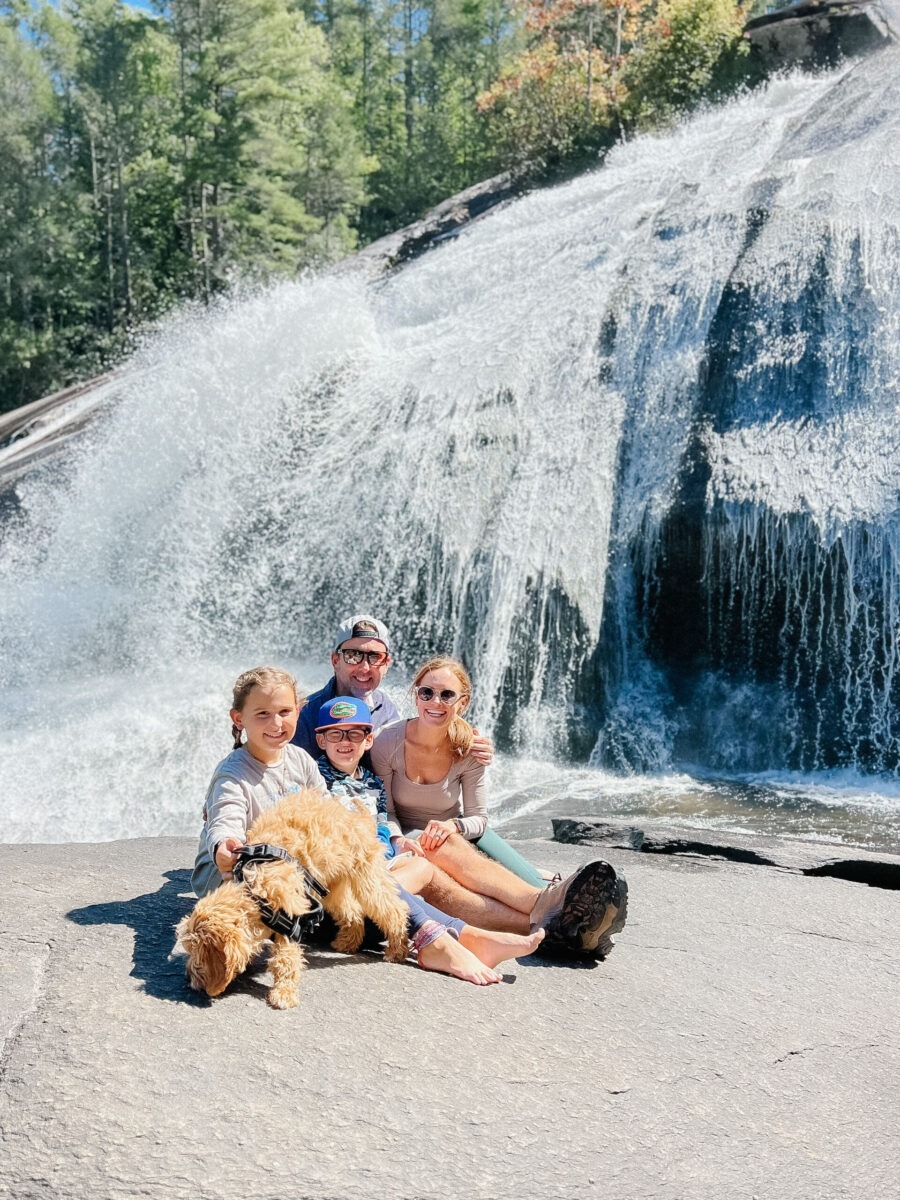 PLACES TO STAY IN ASHEVILLE NC
AC Hotel: The best place to stay in downtown in my opinion. It's a trendy, newer hotel that is super clean and modern, walkable to almost everything, offers easy parking, and has an absolutely amazing rooftop bar (Capella on 9, mentioned above).
Omni Grove Park Inn: The place we've stayed at the most, but it's necessarily my top recommendation. I personally think the rooms are expensive and underwhelming. However, the resort is gorgeous, the restaurants are delicious and the sunset terrace is one of my favorite places ever to spend an afternoon. But what really sets this place apart is the Spa, which is consistently voted as one of the top resort spas in the…world. During one visit, I splurged on a Mountain View Massage in an outdoor pagoda overlooking the Blue Ridge Mountains. This is a great option if you don't want to leave the resort since there are plenty of amenities to fill an entire weekend.
Tip: Buy a day pass for the spa and spend some time on the Sunset Terrace, but save your pennies for a gorgeous room at The Biltmore Inn or Grand Bohemian.
Grand Bohemian Hotel: One of my favorite places to stay in Asheville, located in the Biltmore Village. I love all of the details of this hunting lodge-inspired property and the service is always top notch. This isn't the property to stay at if you want a view, but the accoodations are truly excellent.
The Inn at Biltmore Estate: One of the prettiest places we've ever stayed with cozy places to sit inside. The large wrap-around porch offers unbelievable mountain views too!
Tip: Spring for a mountainside view. It's worth it.
Asheville Glamping: Prefer to camp? Check out these glamorous camping sites. Dome 3 is legit!
Upstream Way: Luxury riverside accommodations for large groups — perfect for bachelorette/bachelor parties, multiple families, etc. We stayed at the Upstream Way's Bohemian House (sleeps 16!!) with another family and it was great! More details here.
Hotel Indigo: A newer family-friendly and pet-friendly boutique hotel that we REALLY like. The location is great, the rooms are affordable, and the views are shockingly good from some of the rooms! Ask for a high floor.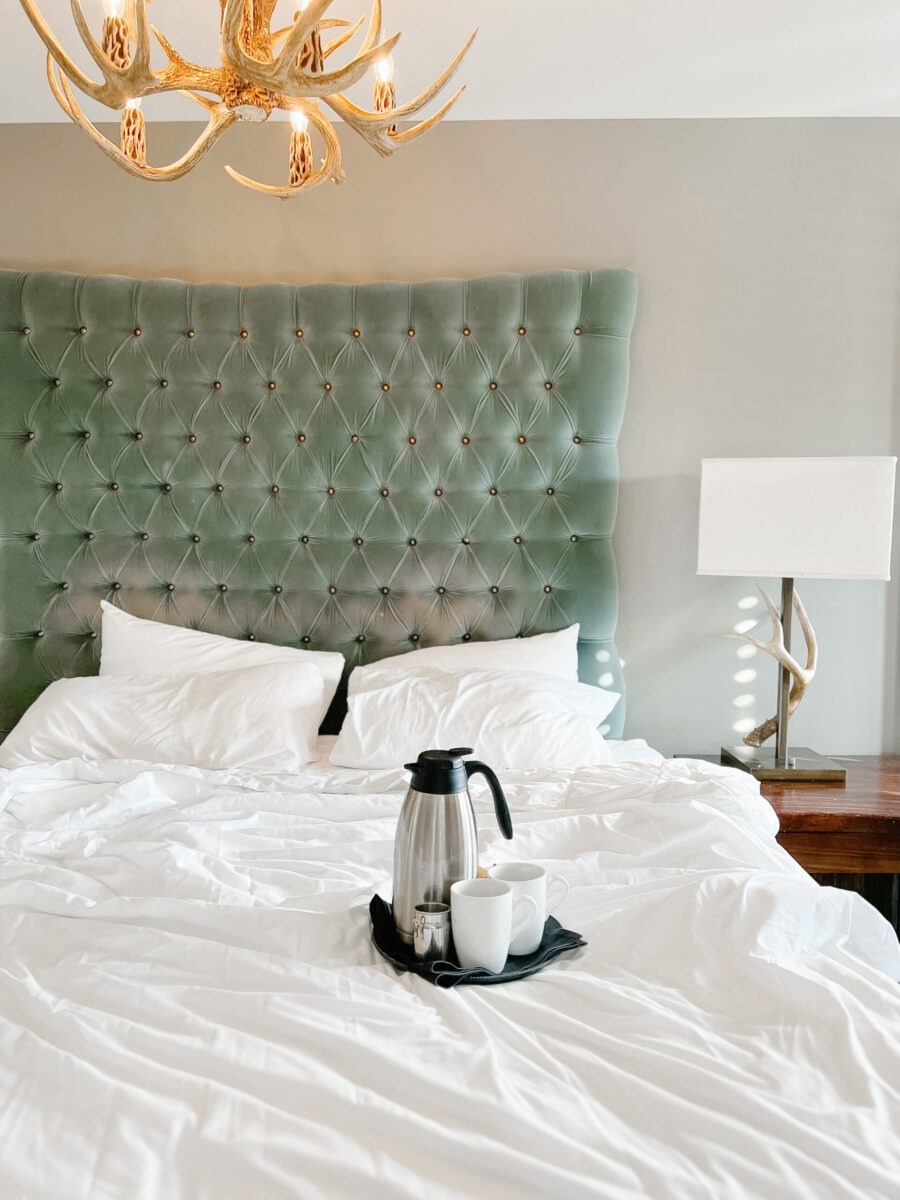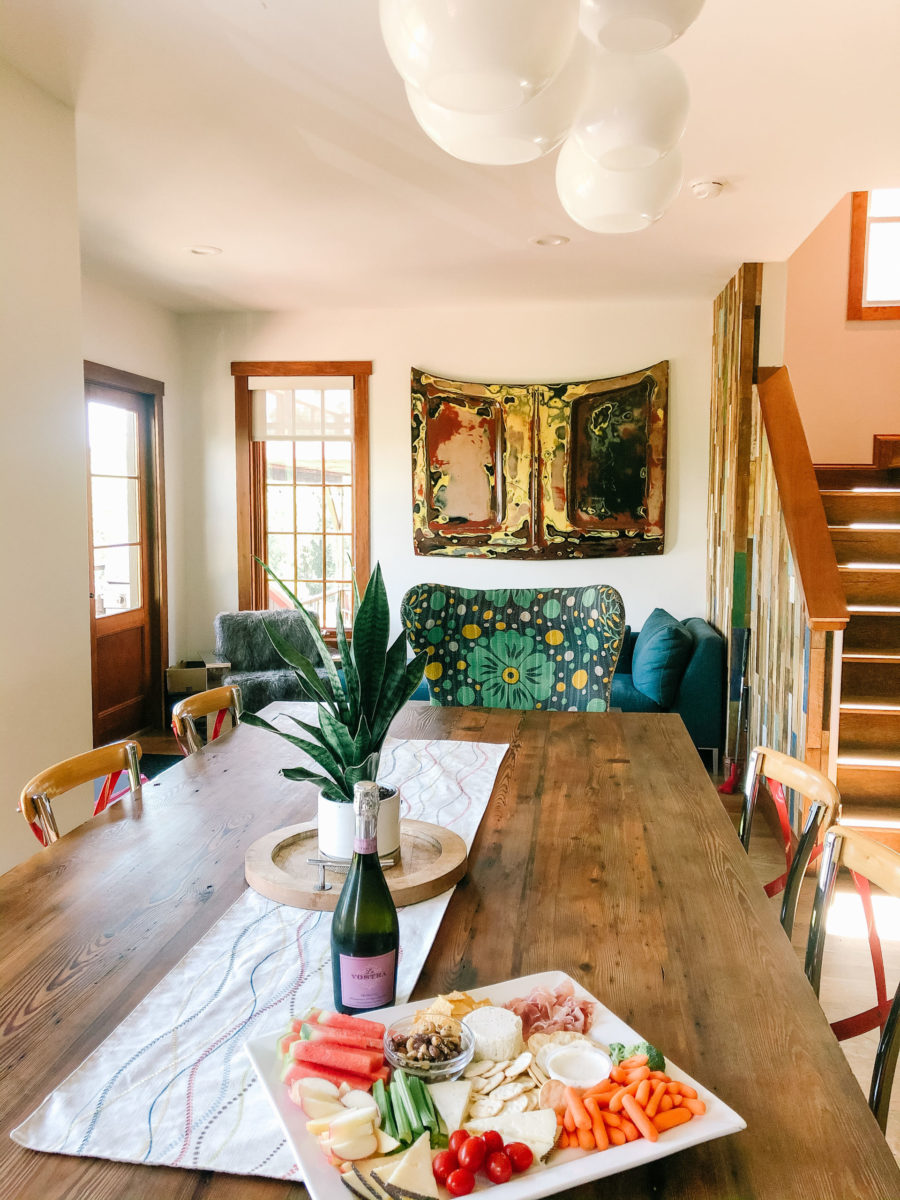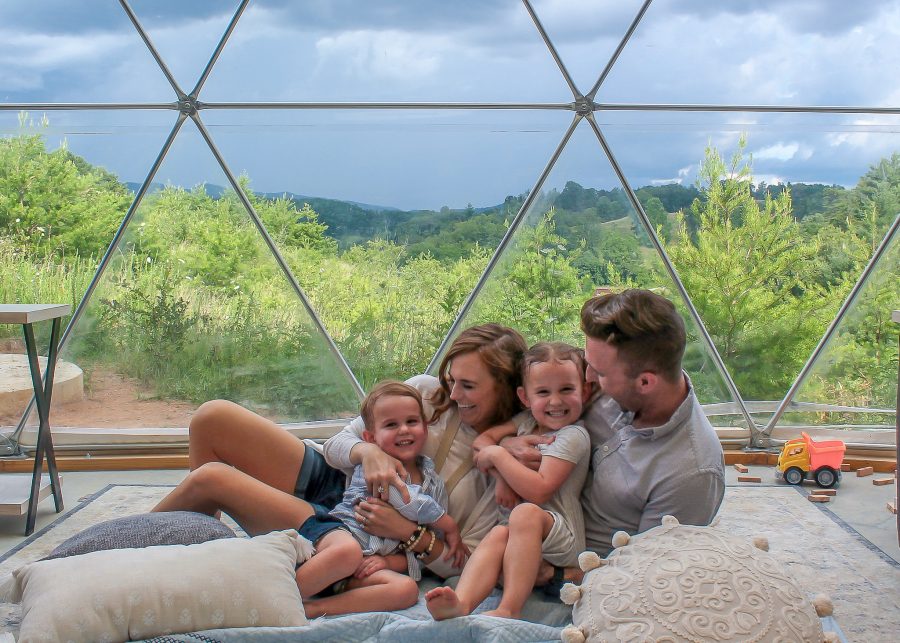 Additional Tips and Notes
Uber is very accessible anywhere you are.
Book your dinner reservations WELL in advance of your trip.
Use my search bar to find more info or pictures on any of these places.
Wedding Venues: The Crest Pavilion // The Farm
You can find my previous Asheville trip recaps HERE!
Now, I know I have readers who are huge Asheville fans as well. Please share your recommendations in the comments below!! We are always on the hunt for new things to try!