Last weekend we celebrated my birthday with a surprise trip to my favorite city — Asheville! Despite the hotel email confirmation coming to my inbox, Matt pulled off an incredible surprise-packed 24 hours.
Saturday morning we packed the car and hit the road…making a surprise stop before leaving town to pick up some of our best friends, Brynn and Palmer, for the trip! Already, it was the best birthday gift ever.
A few hours later we arrived to the AC Hotel (one of our favorite places to stay in Asheville) and dropped our bags before walking to my next surprise. Matt had been talking up this surprise for months and I honestly had NO clue what it could be. Finally, we arrived to Santé where I discovered we were on the first stop of a walking food tour through the city! We've been to Asheville a lot and love trying new restaurants so it was really fun that out of 7 stops, we had only been to 1 of the restaurants before this trip!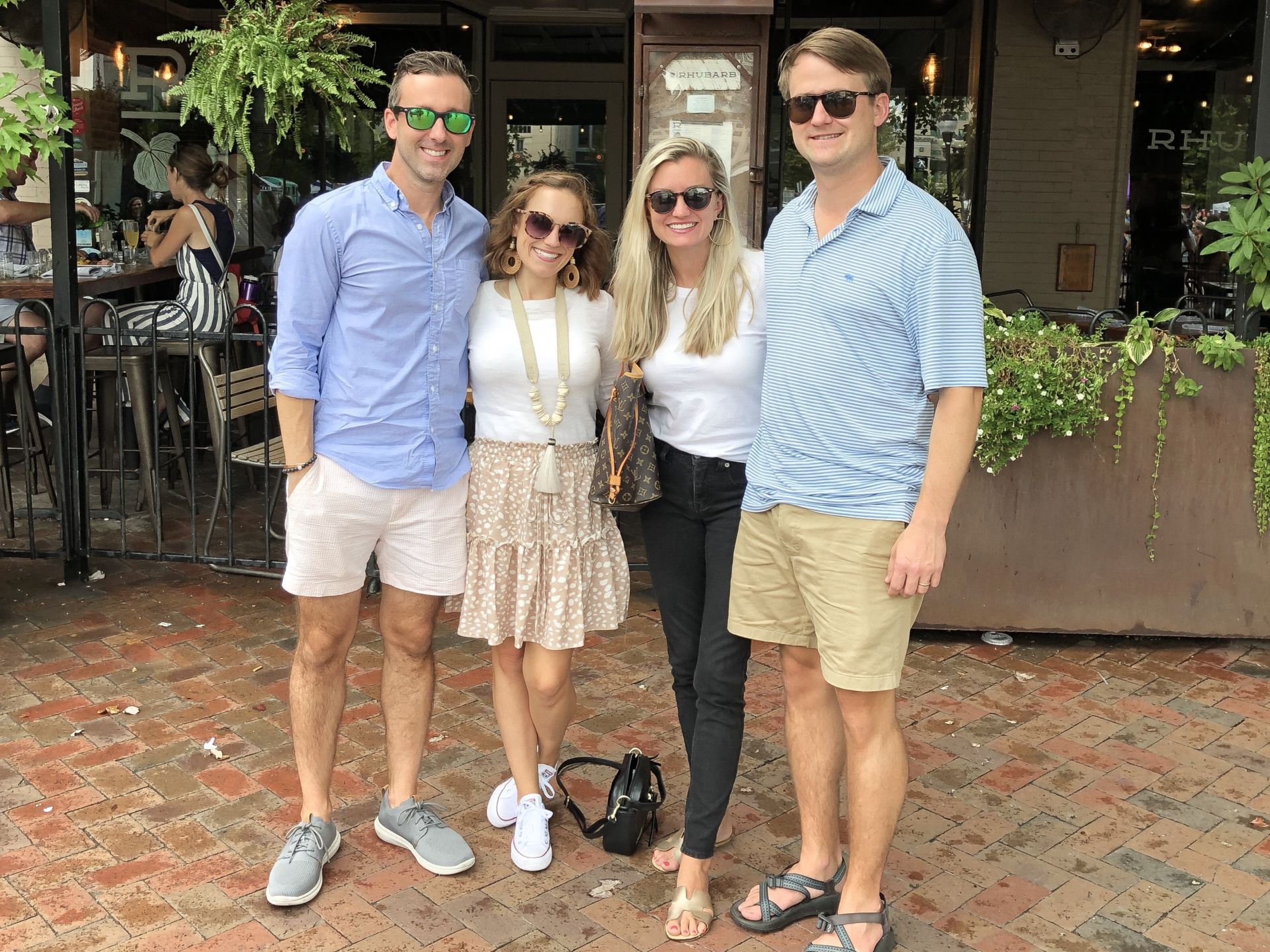 my outfit details: top / skirt / shoes / bag / necklace / earrings
The food and drink pairings at each stop were truly incredible. Asheville is well known for their farm-to-table culinary scene and several of the stops were at restaurants with some of the best chefs (including one of Asheville's James Beard-nominated chefs).
Asheville Food Tour
After the tour we were all so full that Brynn and I decided to rest back at the hotel for a few minutes before joining the guys at Green Man Brewery. Afterwards we got ready for the night and took the elevator to the rooftop bar, Capella on 9 for cocktails and pictures before heading to a late dinner.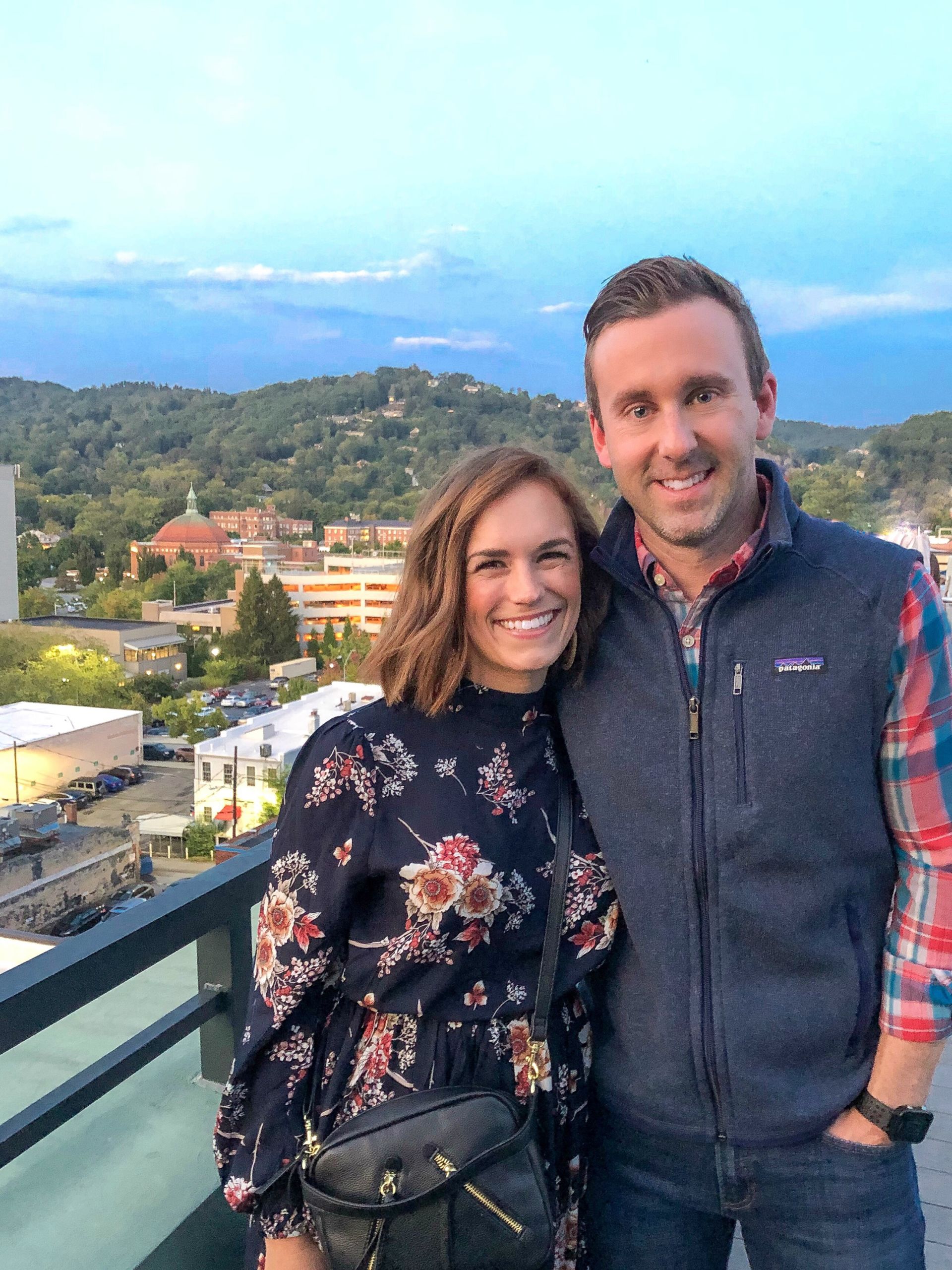 my outfit details: dress / bag / earrings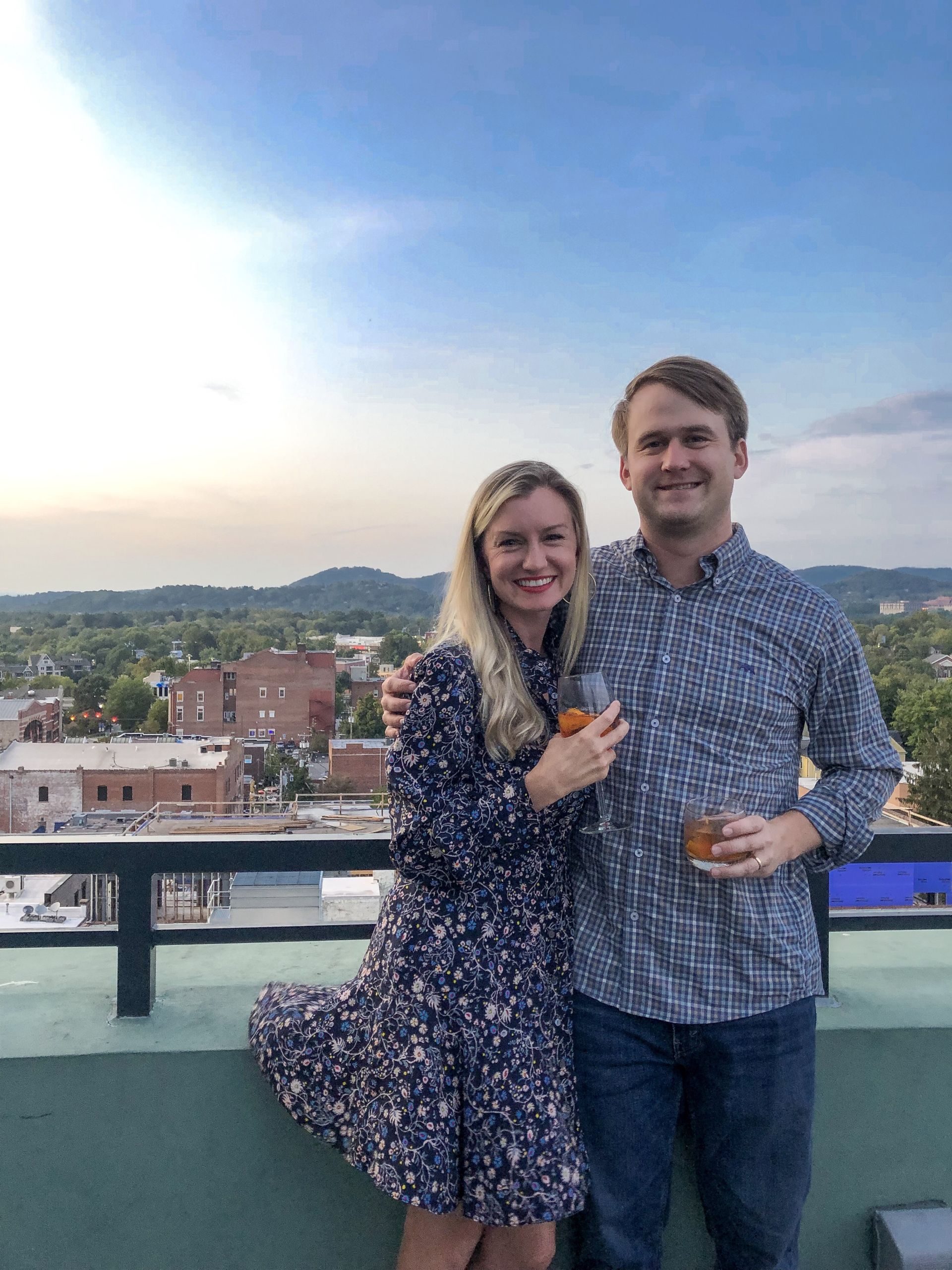 Brynn's dress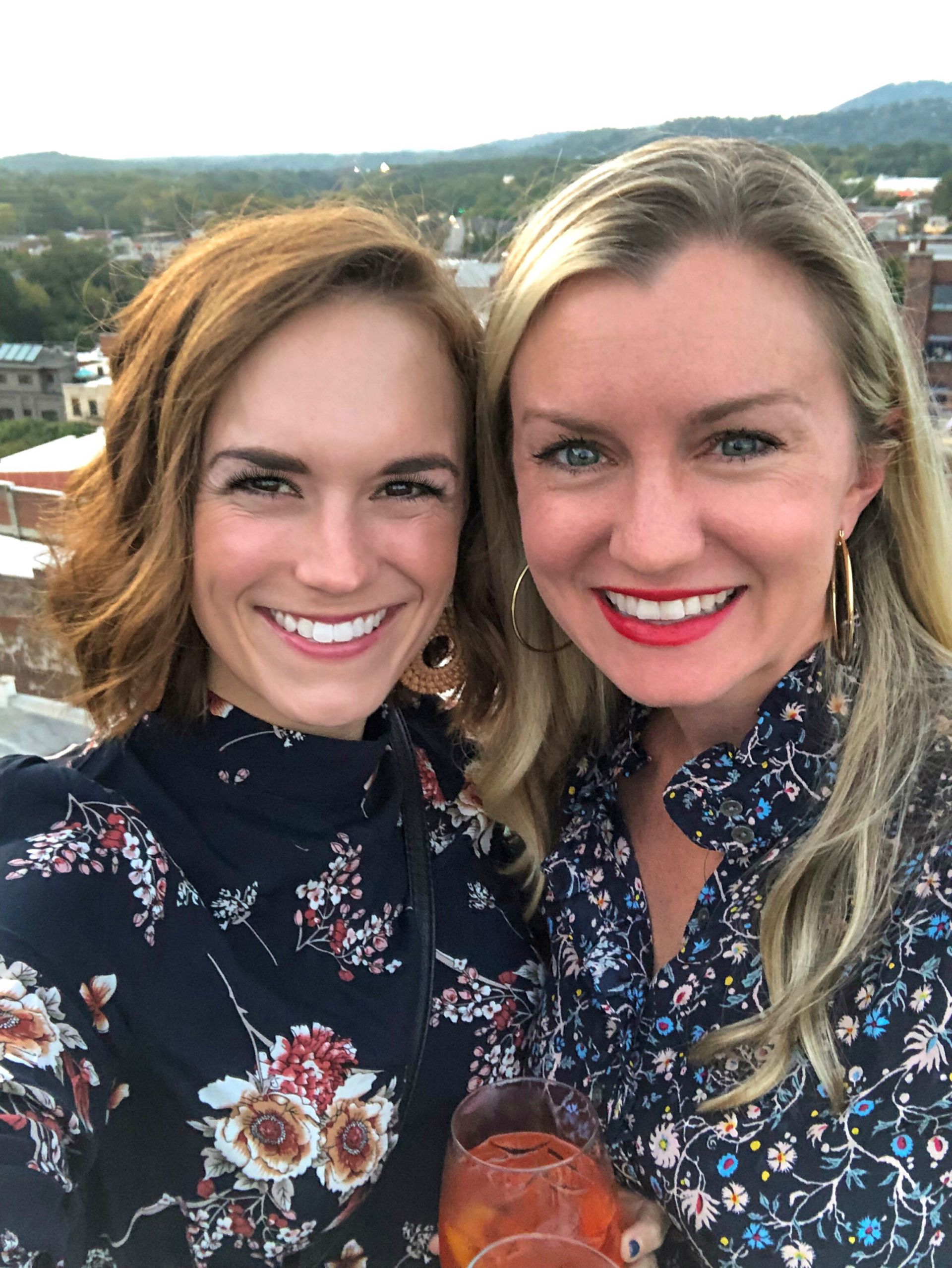 The dinner location was the last surprise Matt had planned. He made reservations at a restaurant we'd never been to before but absolutely LOVED — The Bull & Beggar.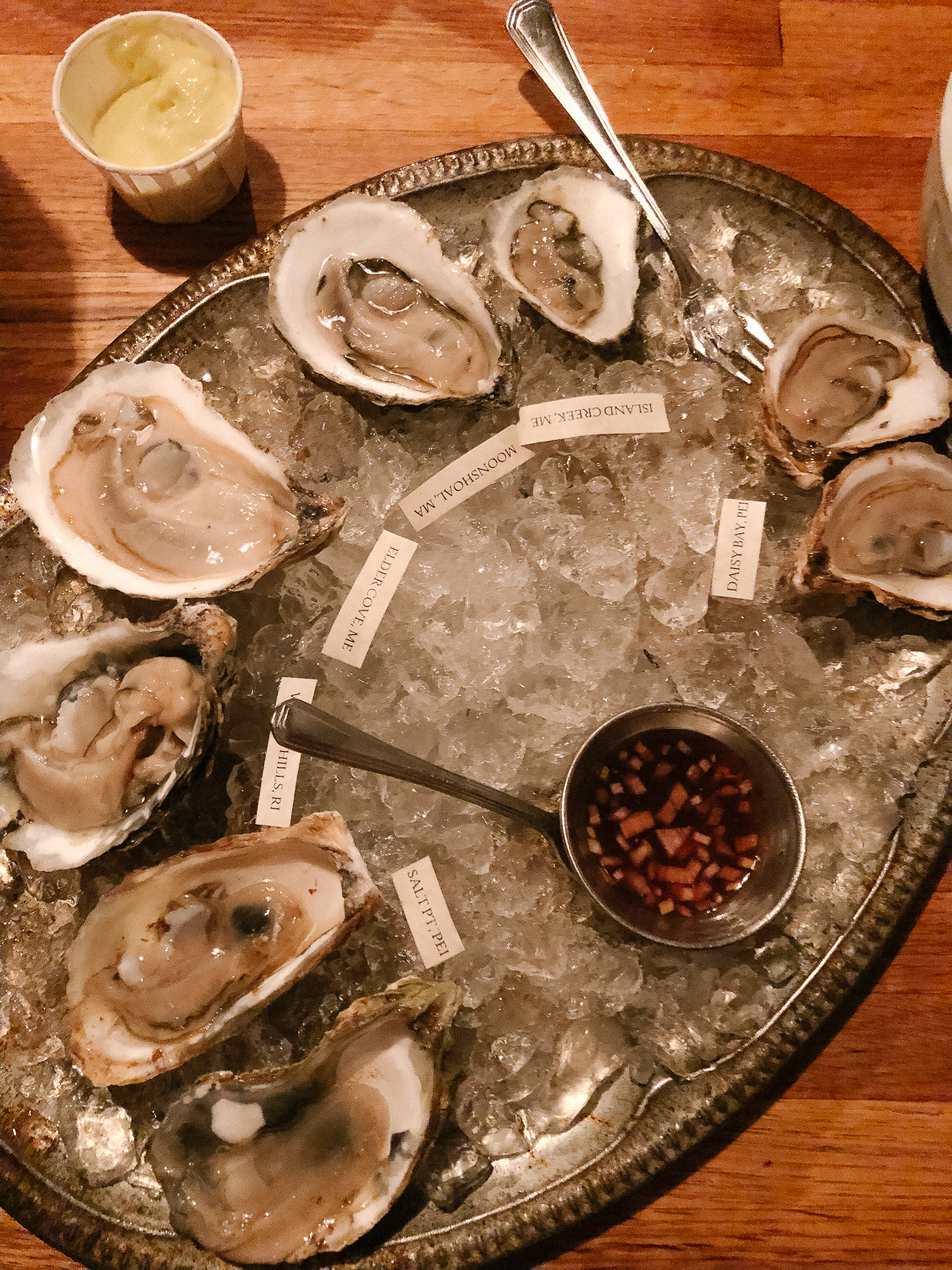 Sunday morning we got up early and grabbed breakfast at Over Easy Cafe where we all tried to convince Matt that he did not need to order two pancakes after learning how ginormous they were. But he insisted…and we all cheered him on but he only made it halfway through before asking for a box. Brynn and I both got the breakfast tacos which were the absolute best breakfast tacos I have ever, ever, ever had in my life.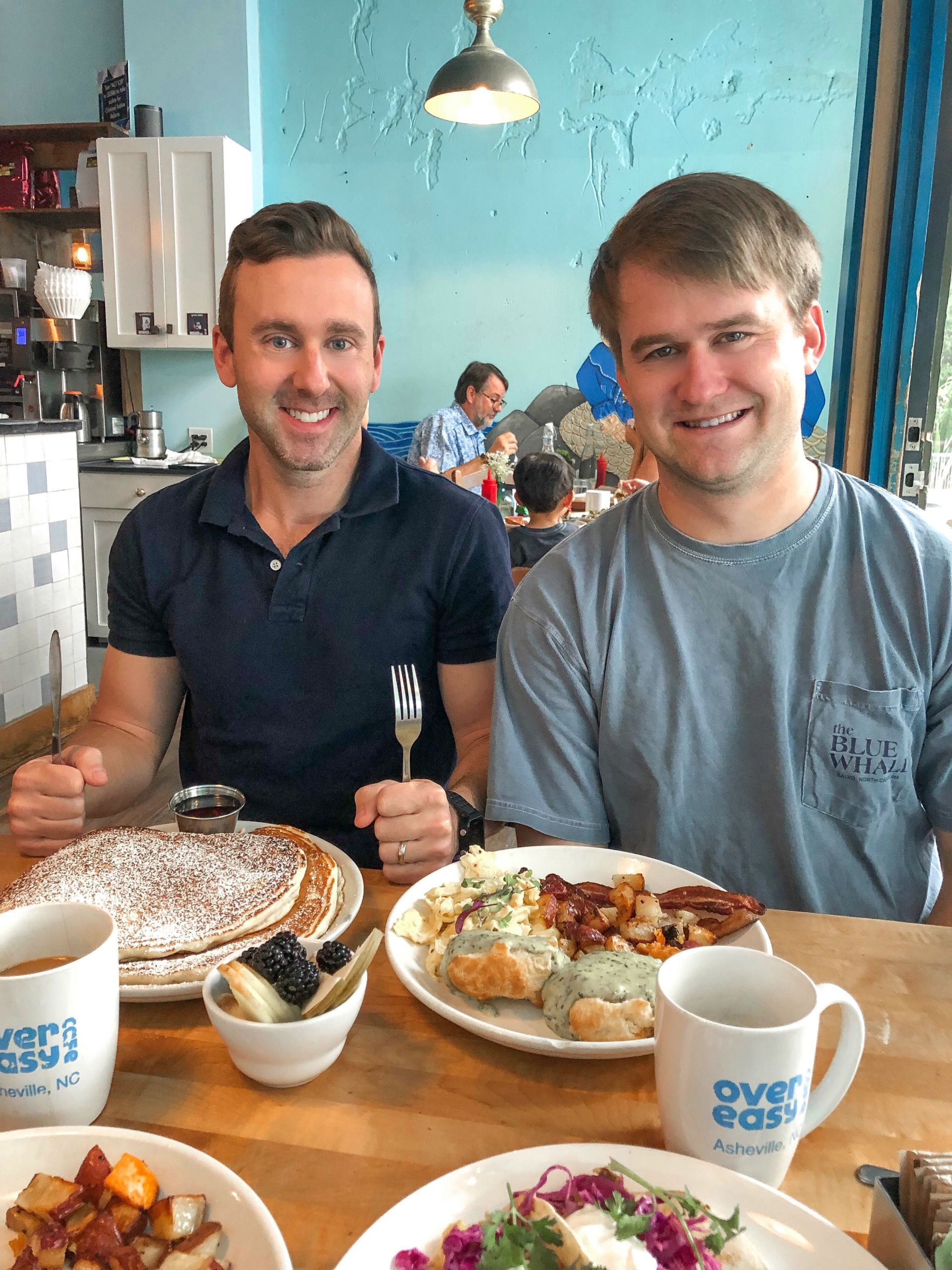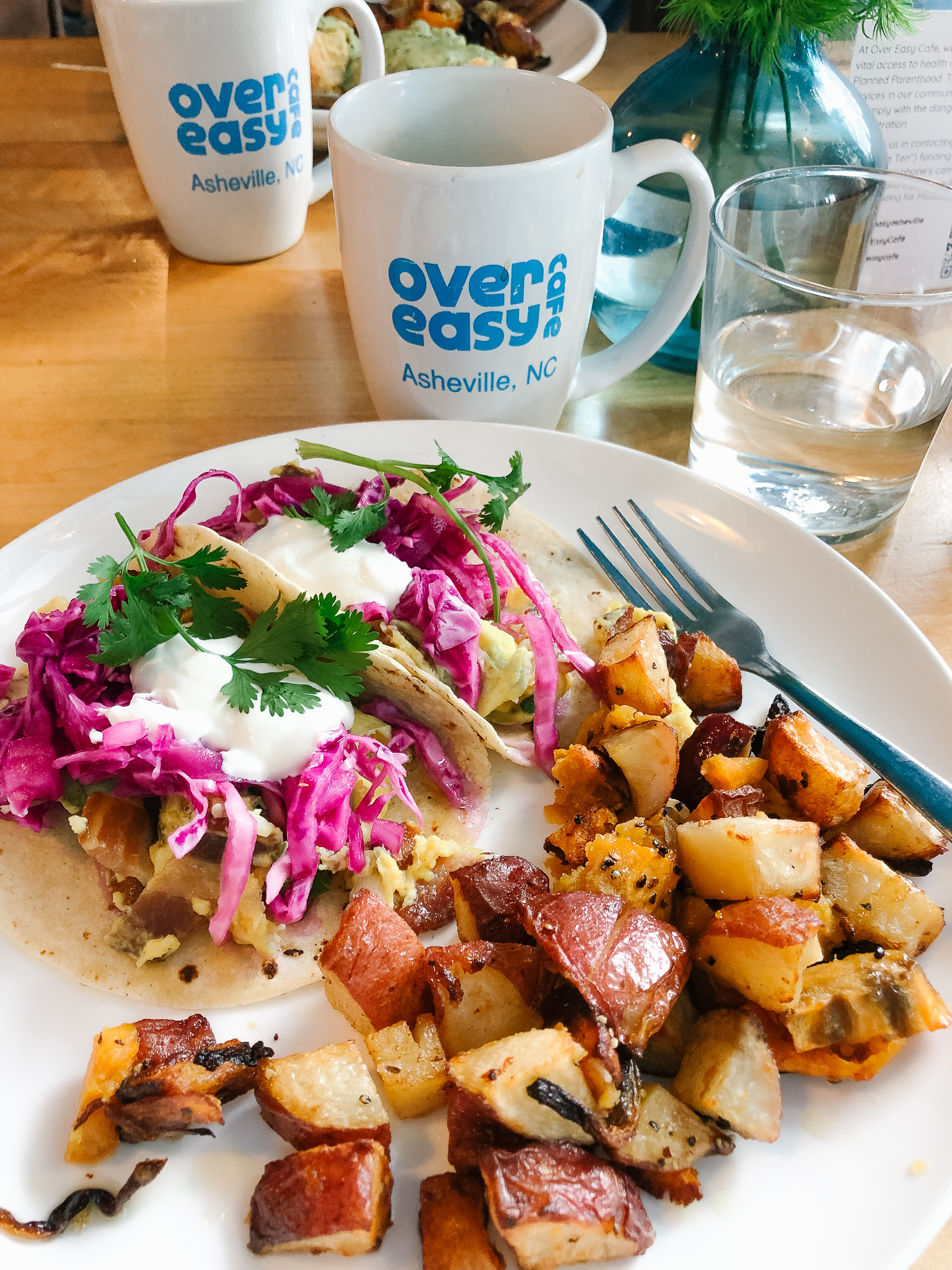 After breakfast we hit the road to get home to our babes! It was an amazing 24 hours in Asheville and Matt truly wins husband of the year for planning the best surprises ever!