When do you take your Christmas decor down? Right after Christmas? After the new year? And are you planning to do anything different to make things easier for next year?
I always love hearing the tips, hacks and reminders from y'all. So if you have any recommendations for how you pack away Christmas or prep for next year, share in the comments!
Christmas Organization
This year I finally decided to create a Google doc to jot down notes for next Christmas. Year after year I tell myself "next year I'm going to remember to…(put the star on the Christmas tree BEFORE we assemble it, quadruple our saltine cracker recipe, purchase tickets early for fill-in-the-blank event, etc.)" and then I forget and I'm stressing during the holidays.
In the same doc, I also started jotting down all our holiday traditions in one place too so I don't forget to add carrots to the last grocery delivery before Christmas for the reindeer, purchase holiday outfits and Christmas pajamas early in the season, etc.
In another section, I've got random notes and reminders for things like replace all of the exterior Christmas wreaths next year, buy faux garland early before it sells out, the number of Christmas cards to order, etc.
I also jotted down a list of our favorite holiday drinks, snacks, treats and meals along with grocery lists so I don't have to re-create it all next year.
And the last section is a "Gifts/Treats List" (for those special people in our lives like teachers, bus drivers, special area teachers, co-workers, dance/piano teachers, neighbors, friends, etc.) to remind me who to buy gifts for, how much cash to pull out, how many Saltine Cracker Toffee treat bags to make, etc.
Now I just need to remember that I created this doc when Christmas rolls around again…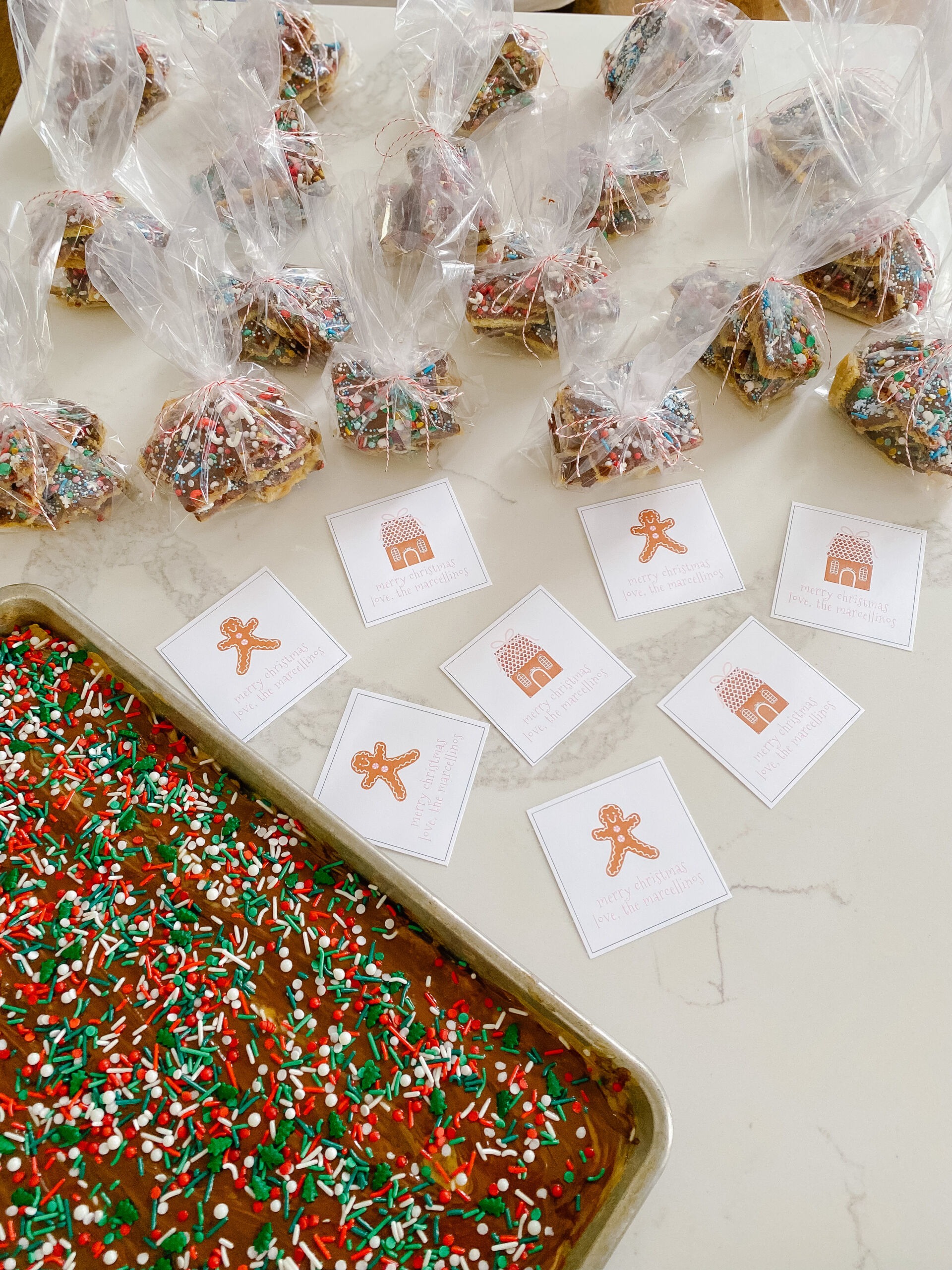 Christmas Storage
Last year I overhauled all of our Christmas decoration organization. It felt so good to have a sturdy place for every item (less broken ornaments this year!) and made unpacking all the things easier for decorating (I can tackle one box at a time versus searching for tree decor across multiple containers). Here are a few items that we have really loved for organizing our Christmas decor…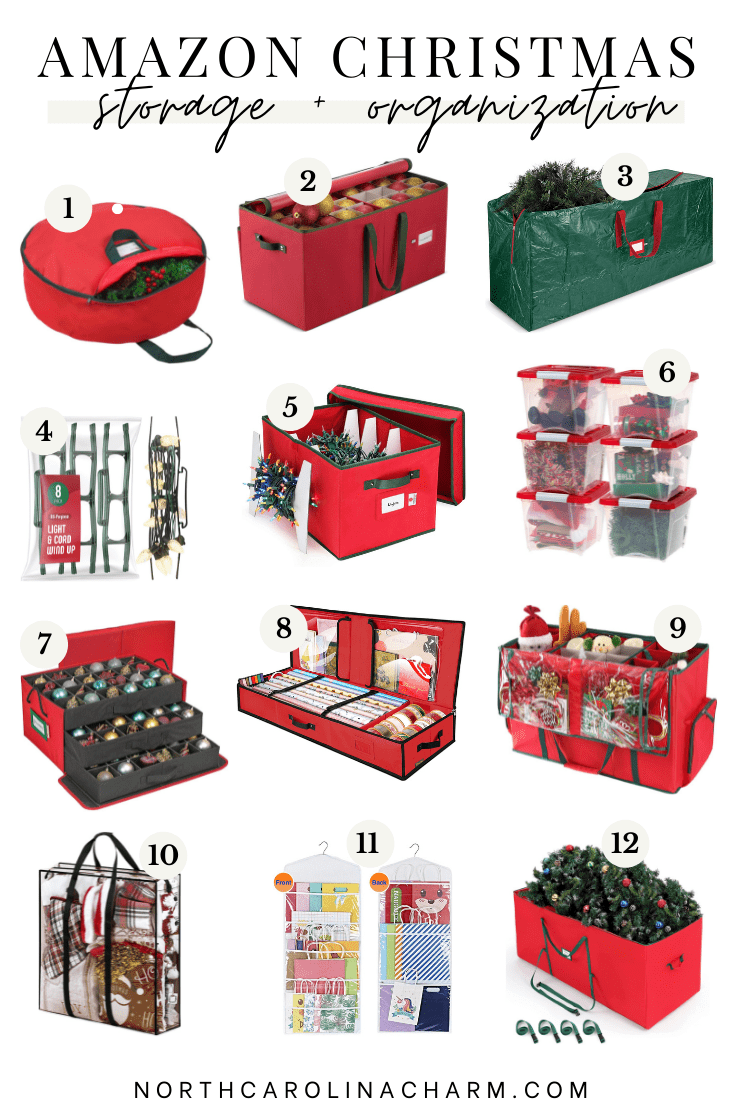 Christmas Ornament Keepsake Idea
Earlier this holiday season, my friend Stephanie shared the sweetest story on Instagram about how her mom gifted her a collection of sentimental ornaments for her first Christmas tree after graduating college. And with each ornament, her mom had included a little note about what made it special.
As soon as I heard this I immediately told her I was going to be starting this tradition for both kids. We already have a collection going of sentimental ornaments (with dates scribbled on the back in sharpie), but I never thought to include little notes with them to one day pass on to the kids.
So this year, before I pack away all our ornaments I'm going to jot down the date and occasion on an index card for the ones I want to one day gift to the kids. In fact, I got a head start last weekend. While I was unpacking the ornaments we purchased this year from The Nutcracker, I had the kids jot down the date and occasion on the card too so they can look back at their handwriting one day.
And then I bought this laminator machine. How I don't already own one of these blows my mind. But it's on the way and I will absolutely be laminating allllll the index cards and art work before winter break is over!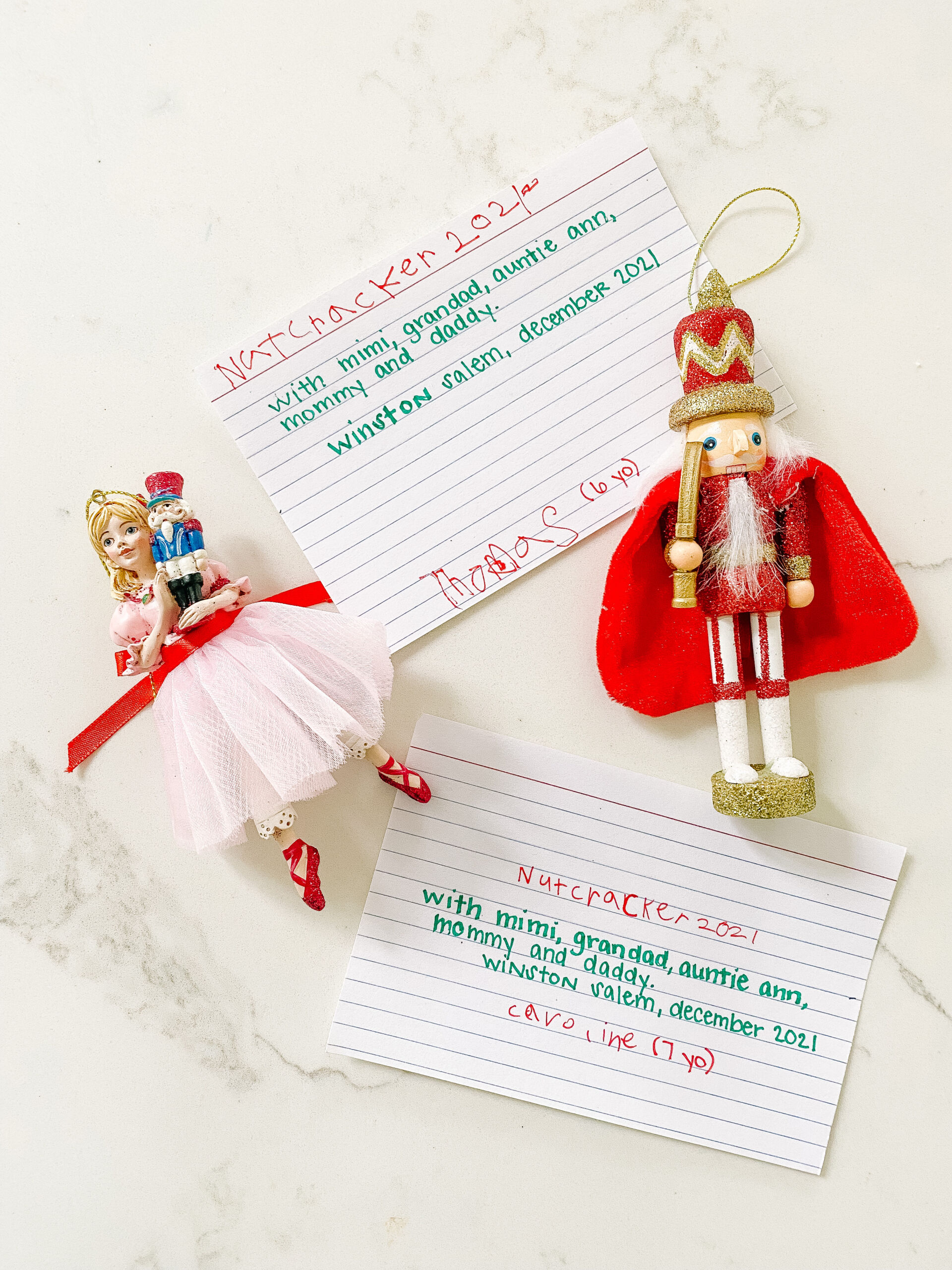 Friendly Reminder
Lastly, I wanted to remind you that if you have a recordable story book, DO NOT FORGET TO REMOVE THE BATTERIES BEFORE YOU PACK IT AWAY. A few of you messaged me and said your batteries corroded inside your book and it no longer works. If your loved one has passed away who recorded one of these for you, it may be a good idea to take a video of your kids listening to the book or save the audio somewhere else too.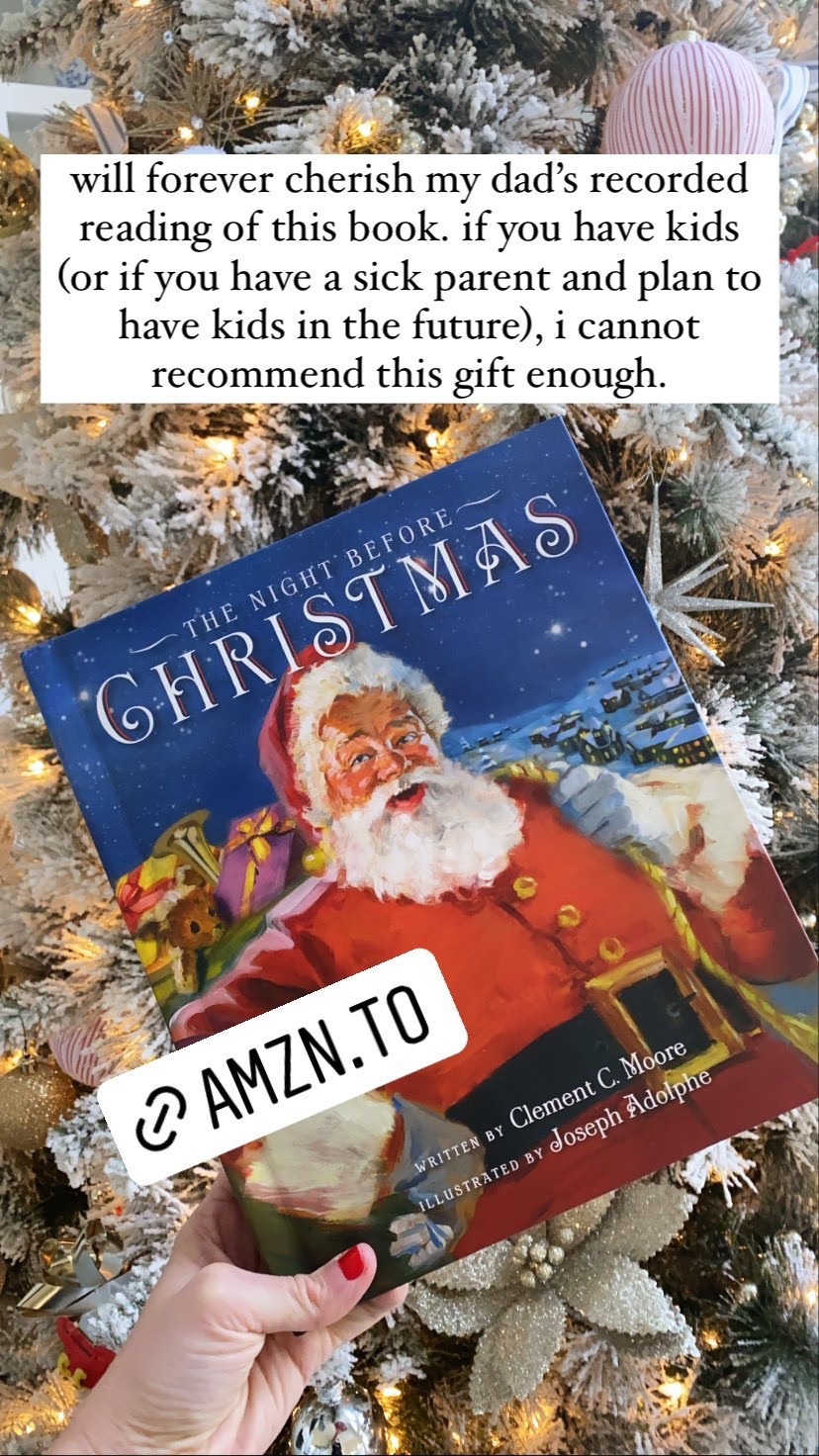 Alright, in the comments please share your tips, reminders, hacks and more for making next Christmas a little easier…