Mother's Day weekend was SO great!
The weekend was off to the best start because Friday morning Caroline had her ballet recital. This was seriously one of the cutest things to watch ever. Last year she just sat there on the floor for most of the recital or ran up to us a million times. However this time she participated and is was so freaking adorable.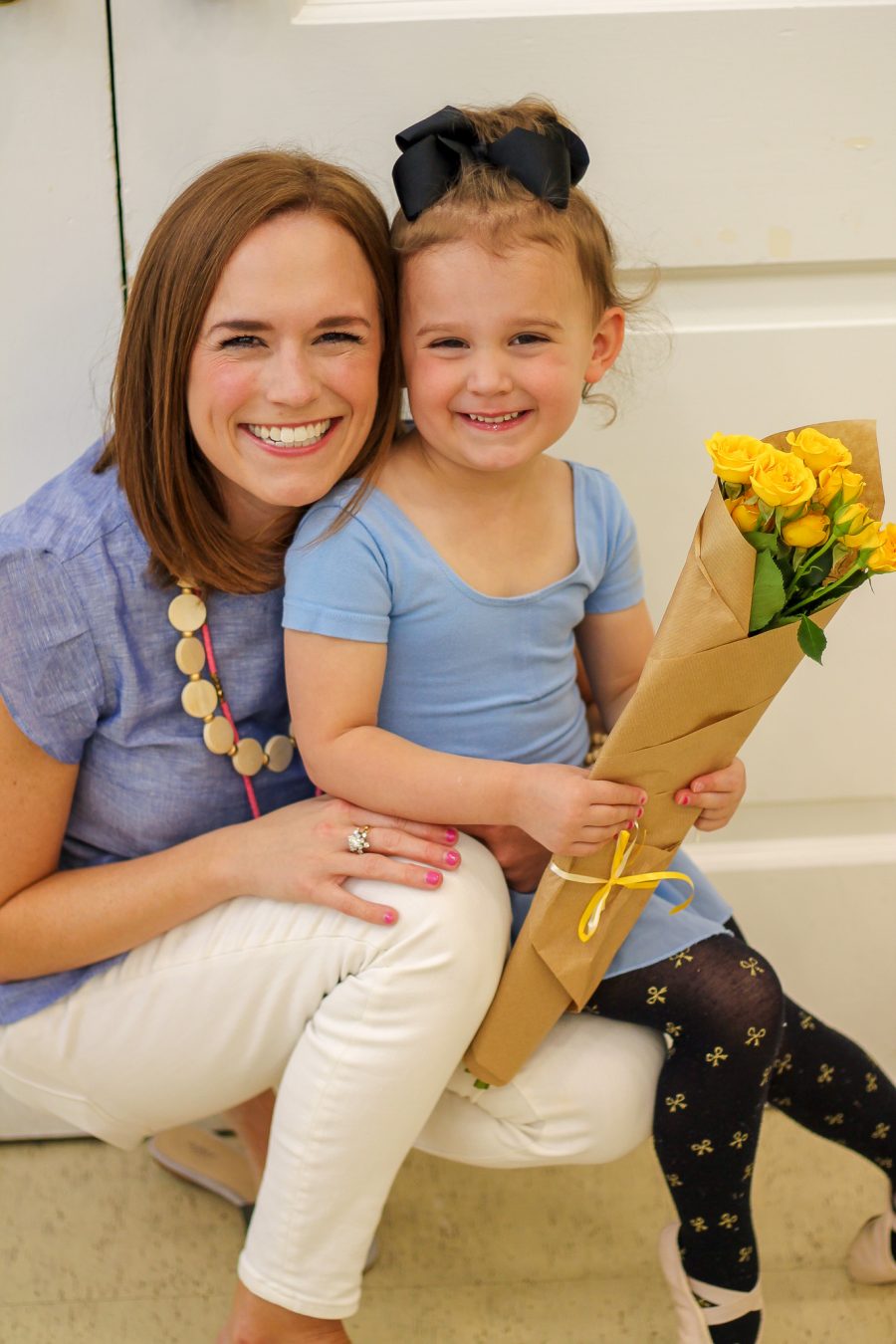 We spent Friday evening enjoying our backyard and let the kiddos stay up late running around. For dinner we grilled hotdogs and our favorite onion soup burgers (which I realized we did last Mother's Day too when I looked back). But before dinner I set out our favorite snack — Shallot & Chive Boursin Cheese. My goodness, y'all, this is worth mentioning because this cheese is unreal and we have to fight our kids to get a cracker in over their shoulders.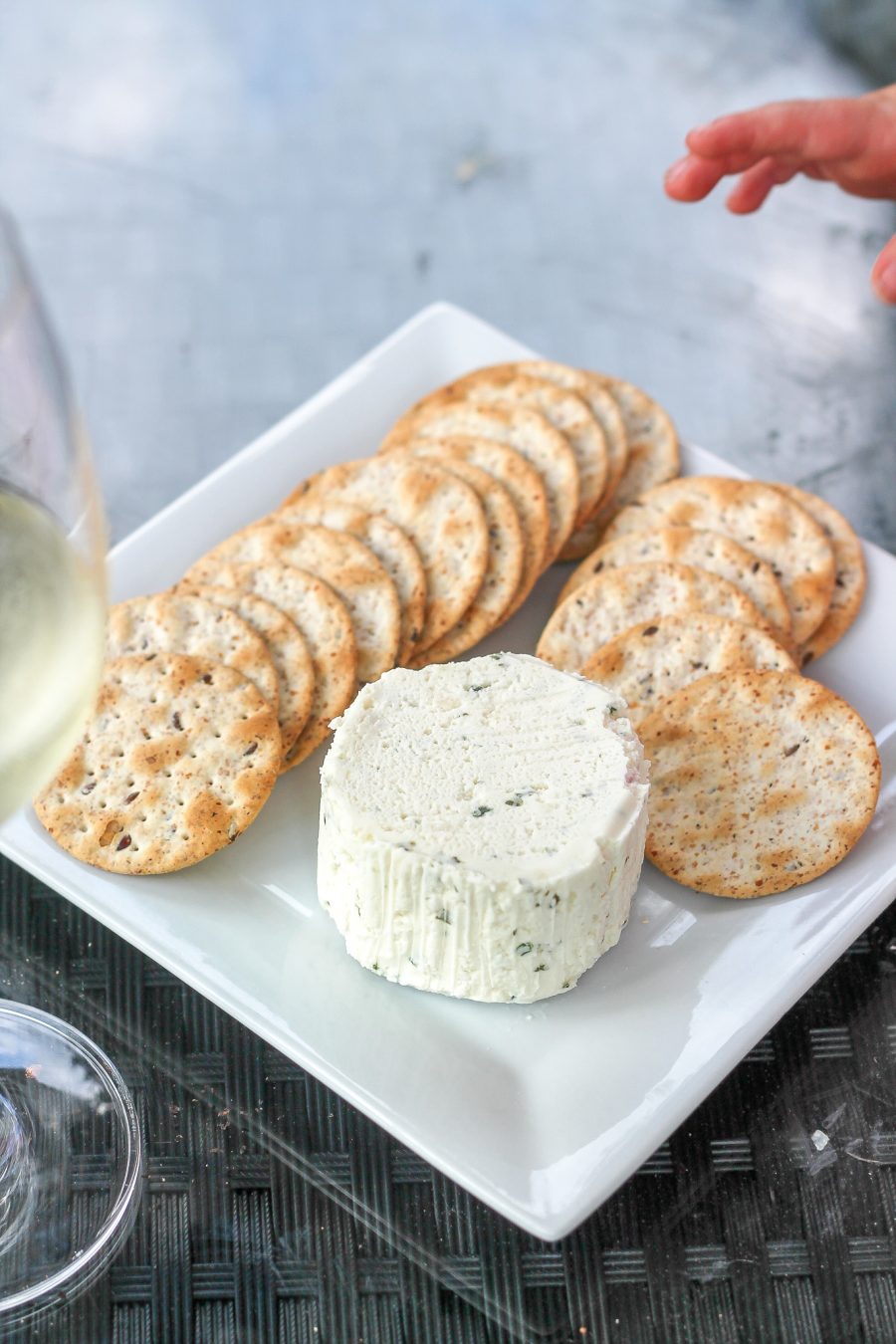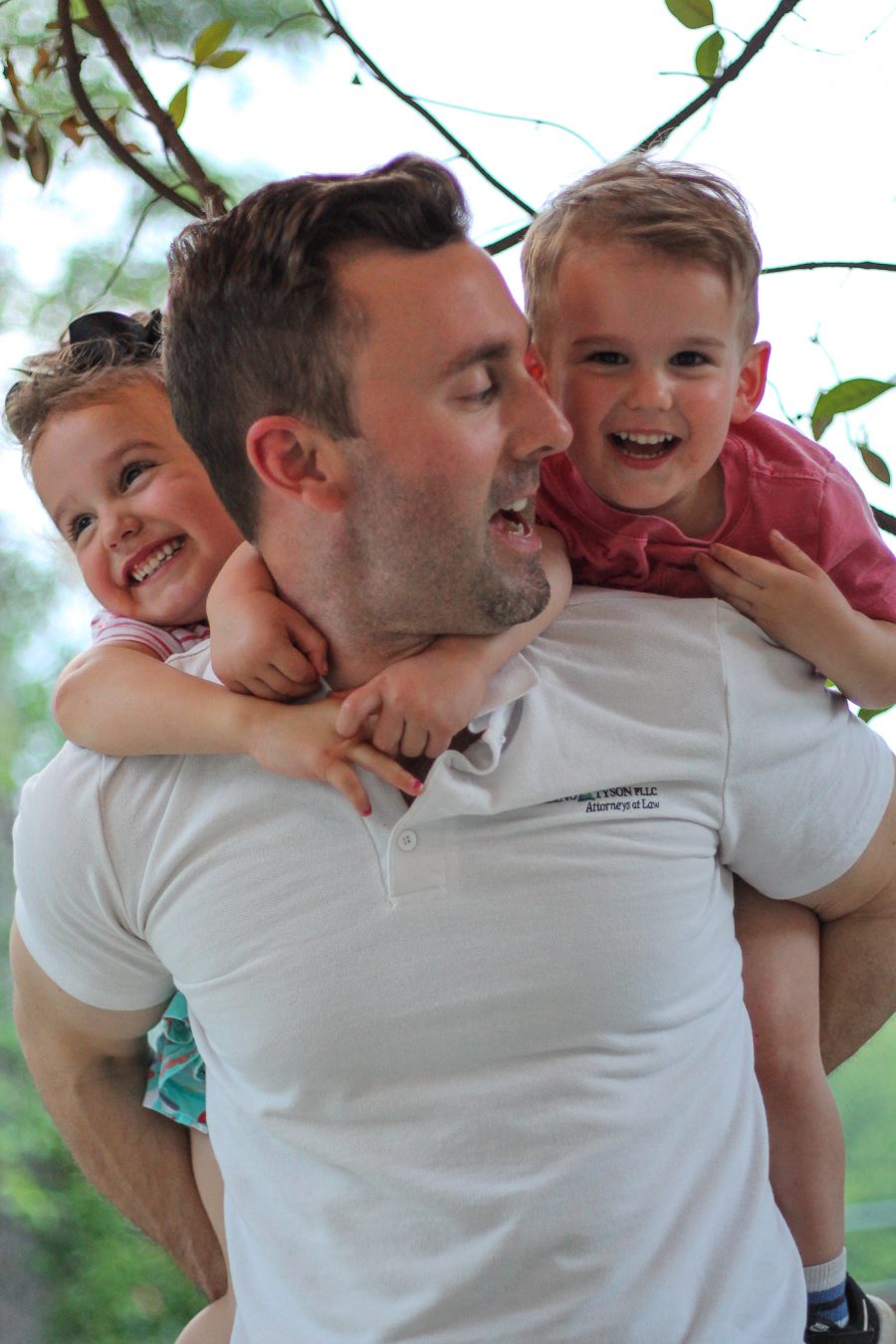 We also released our butterflies! A few weeks ago we actually planted SIX Miss Molly butterfly bushes in the backyard so we're hoping all 5 of our butterflies stick around.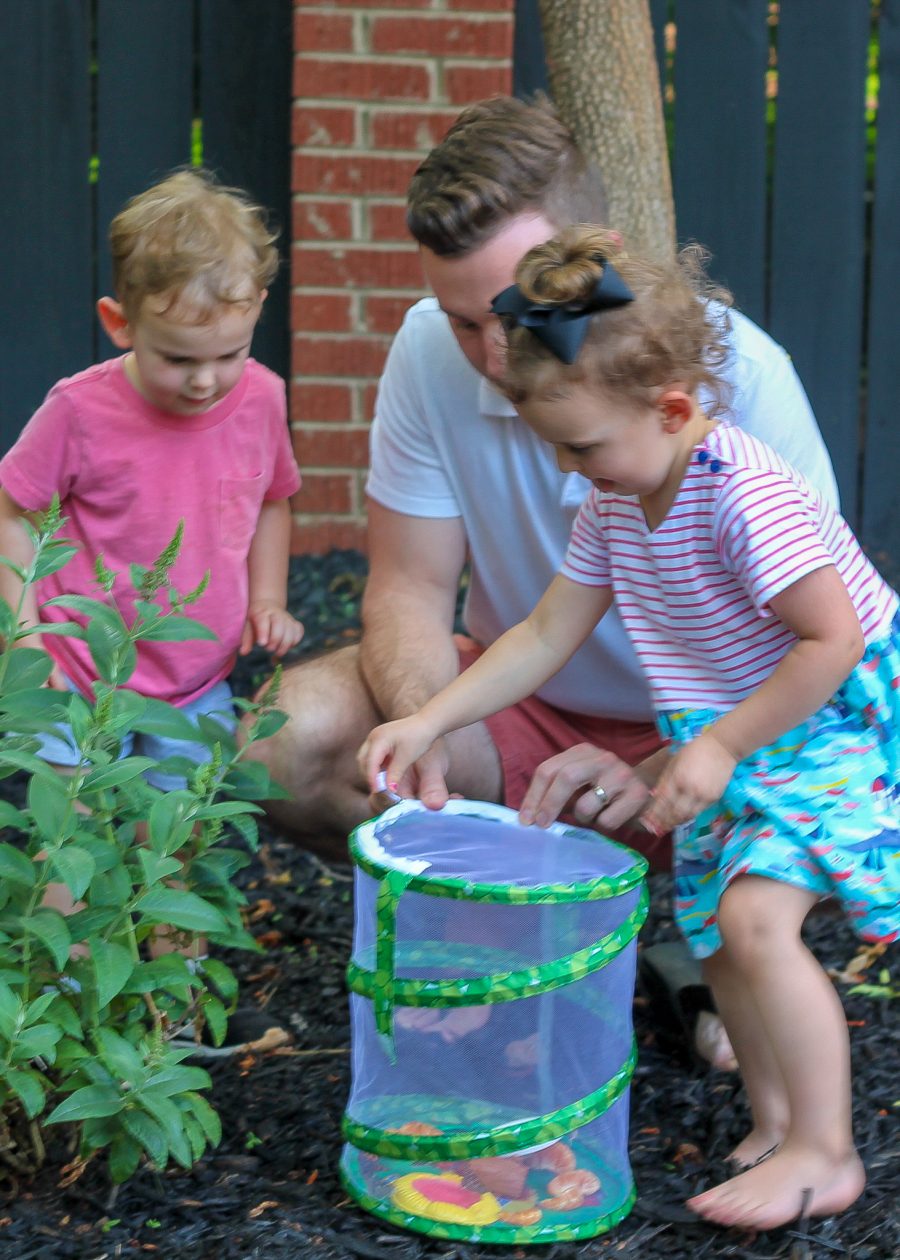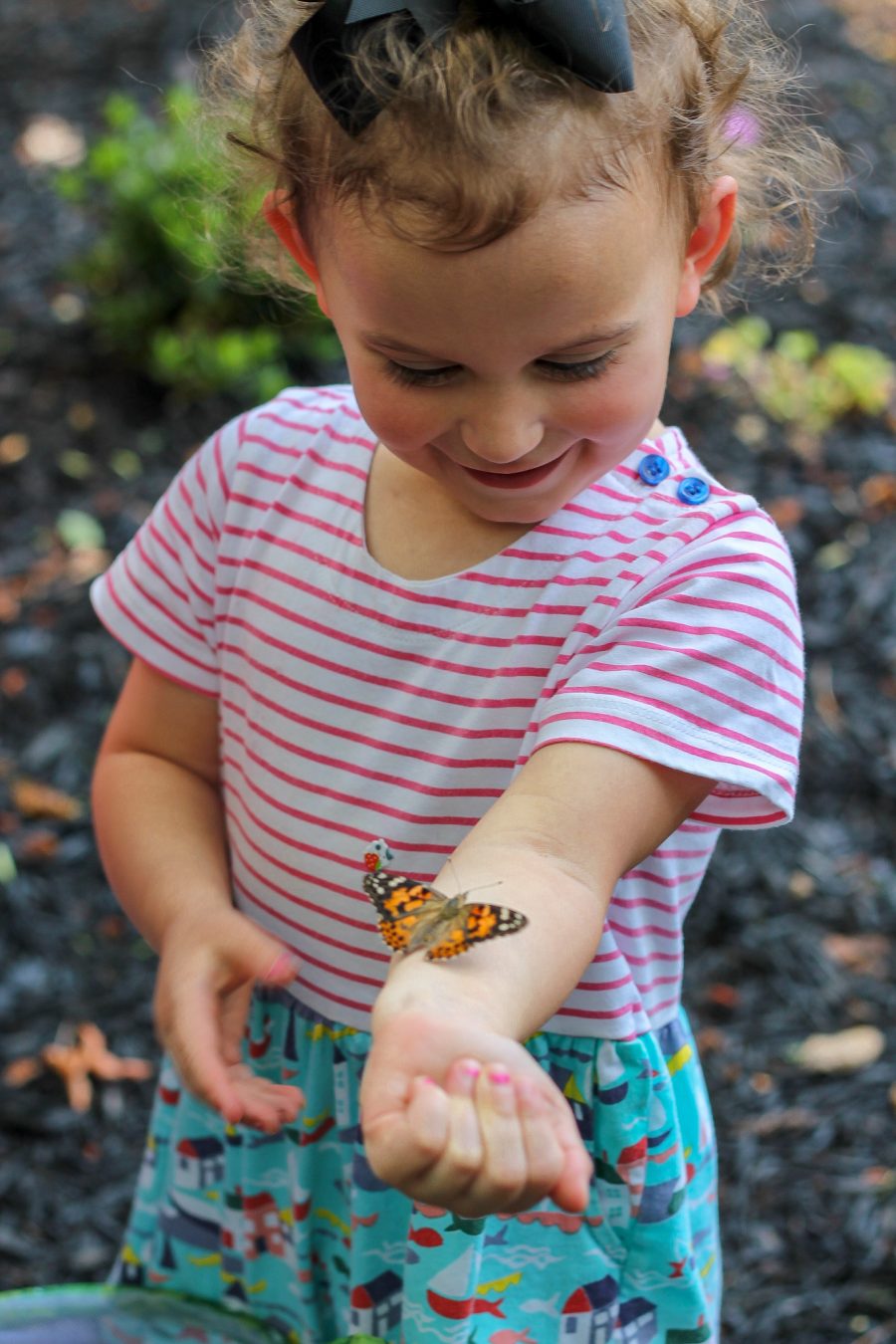 Saturday morning Matt made us all a delicious breakfast and we spent the rest of the morning playing in the backyard, eating 10 lbs of watermelon and splashing around.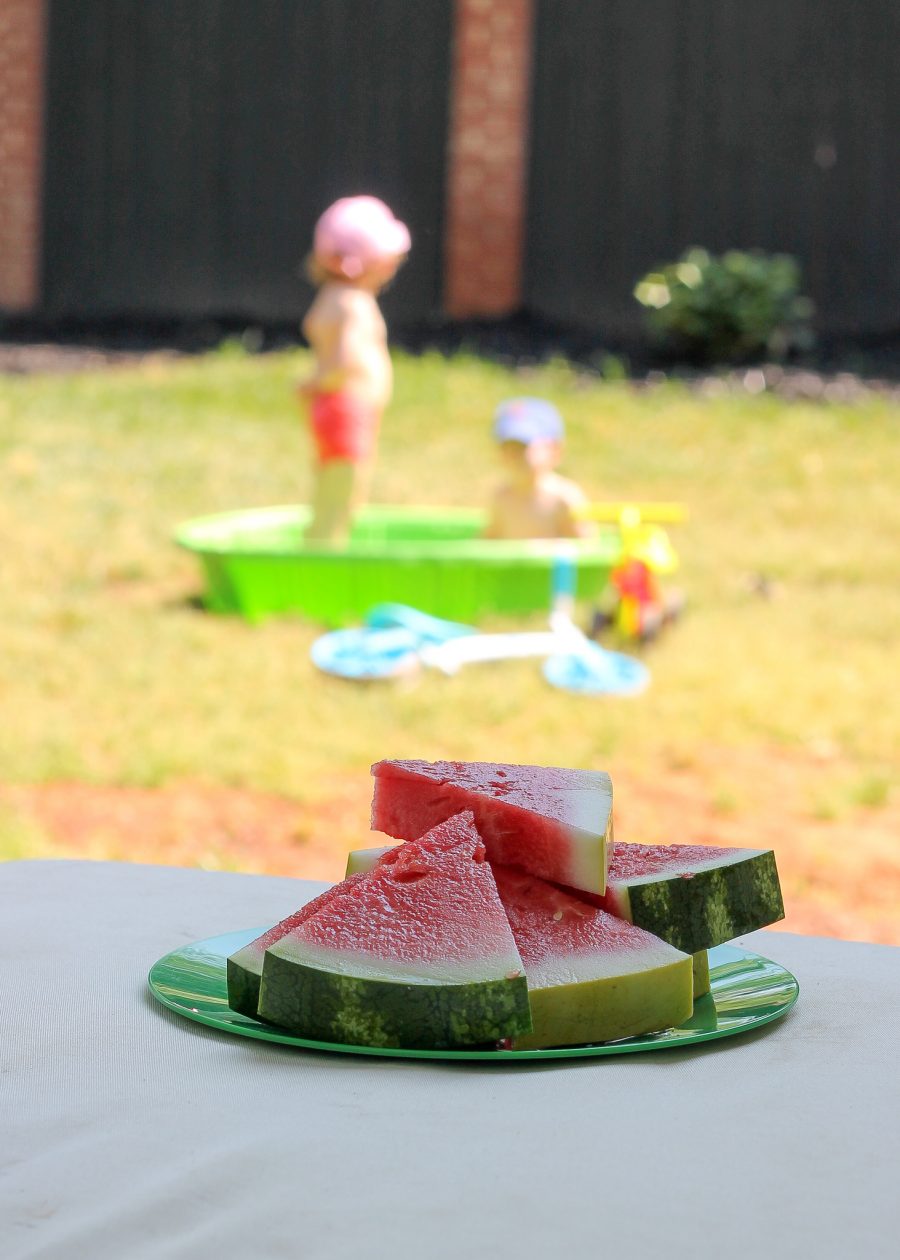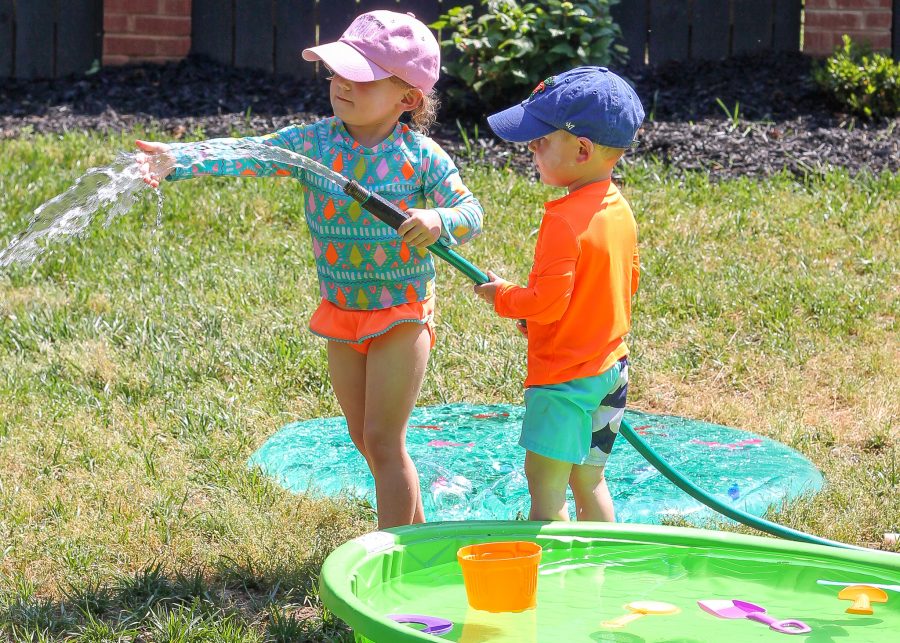 While the kids were napping I ran over to Jessica's house for a trim and a blow out! My hair looked too good to stay in yoga pants all day so Matt and I went out for a date night! But before we ubered away Caroline offered to take our date night picture…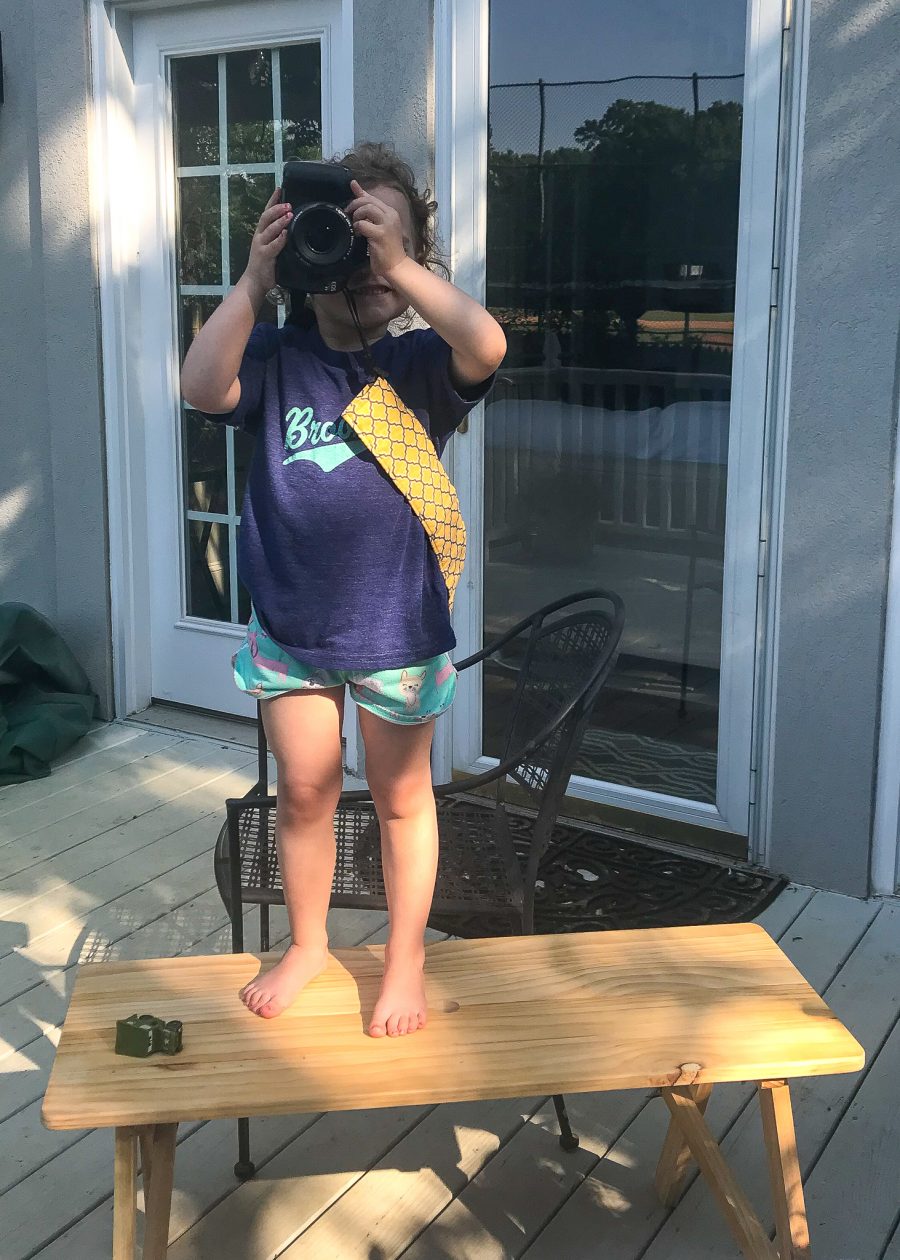 I should mention that I handed my camera over to her in manual mode.
She was so proud of herself and was excited to use mommy's "big camera" which I frequently find her messing with. Anyway, Thomas made it over just in time to jump into the winning photo…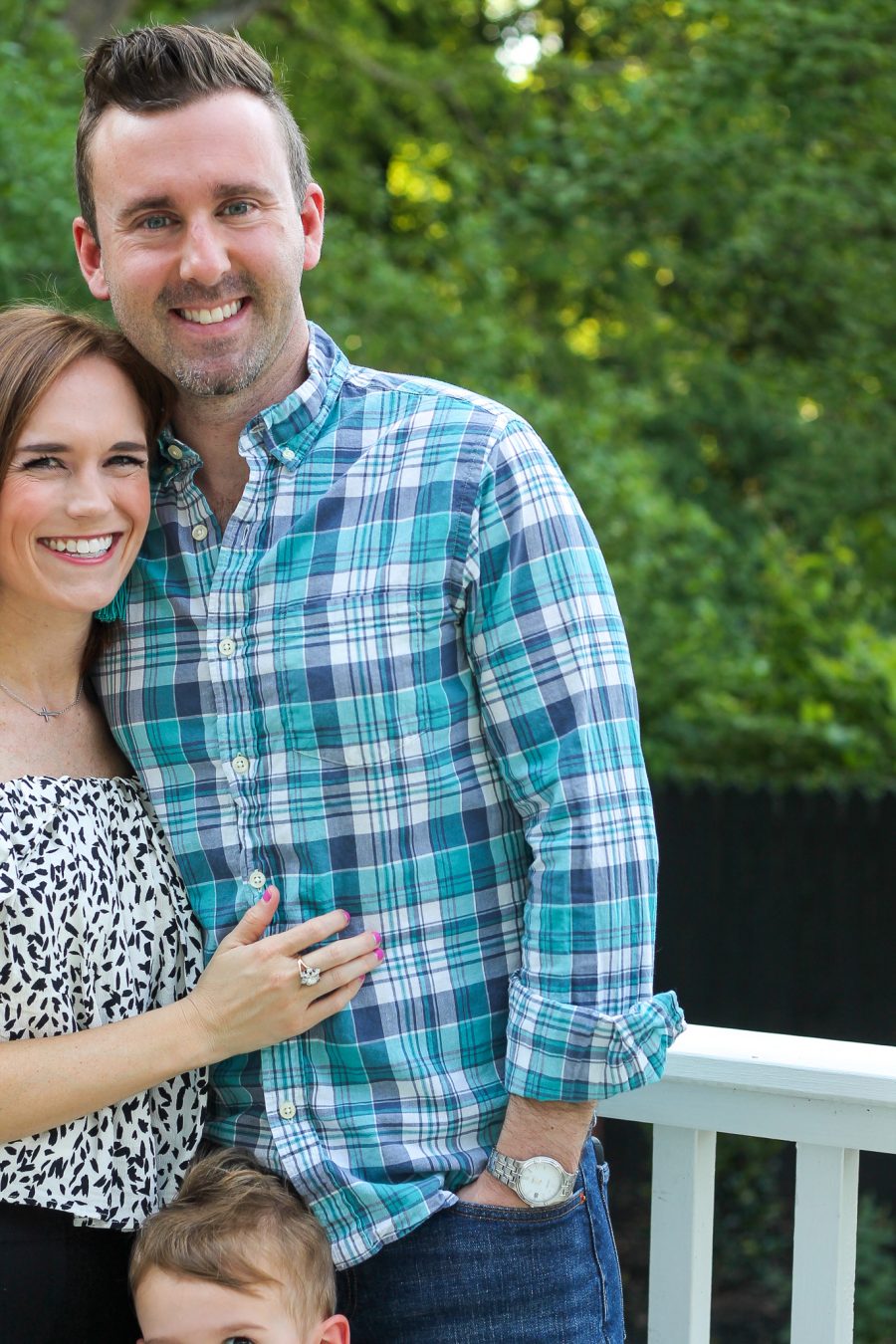 We decided to go to Wooden Robot Brewery because their Good Morning Vietnam beer is hands down the best beer I've ever had and their food is incredible. We devoured mac & cheese eggrolls and bourbon mango pork tacos — so, so, so good.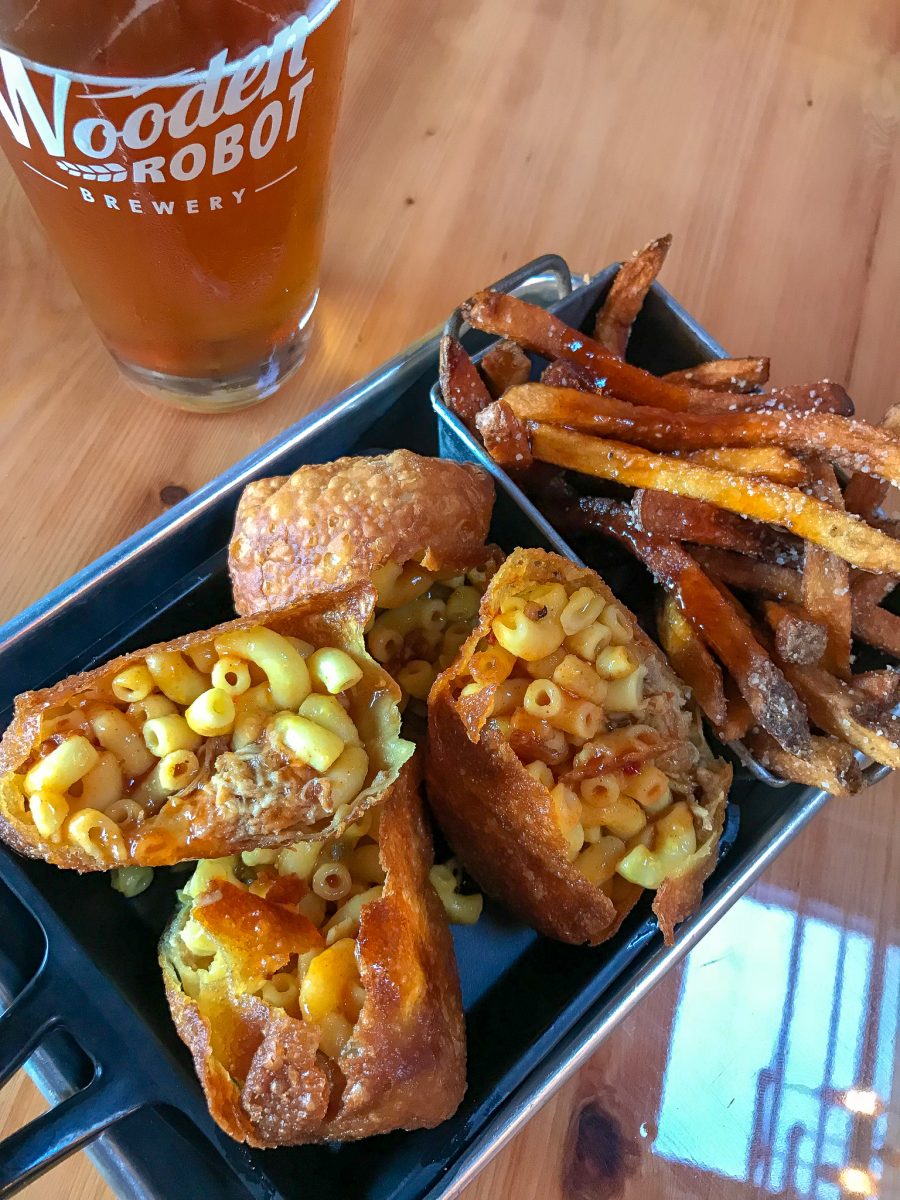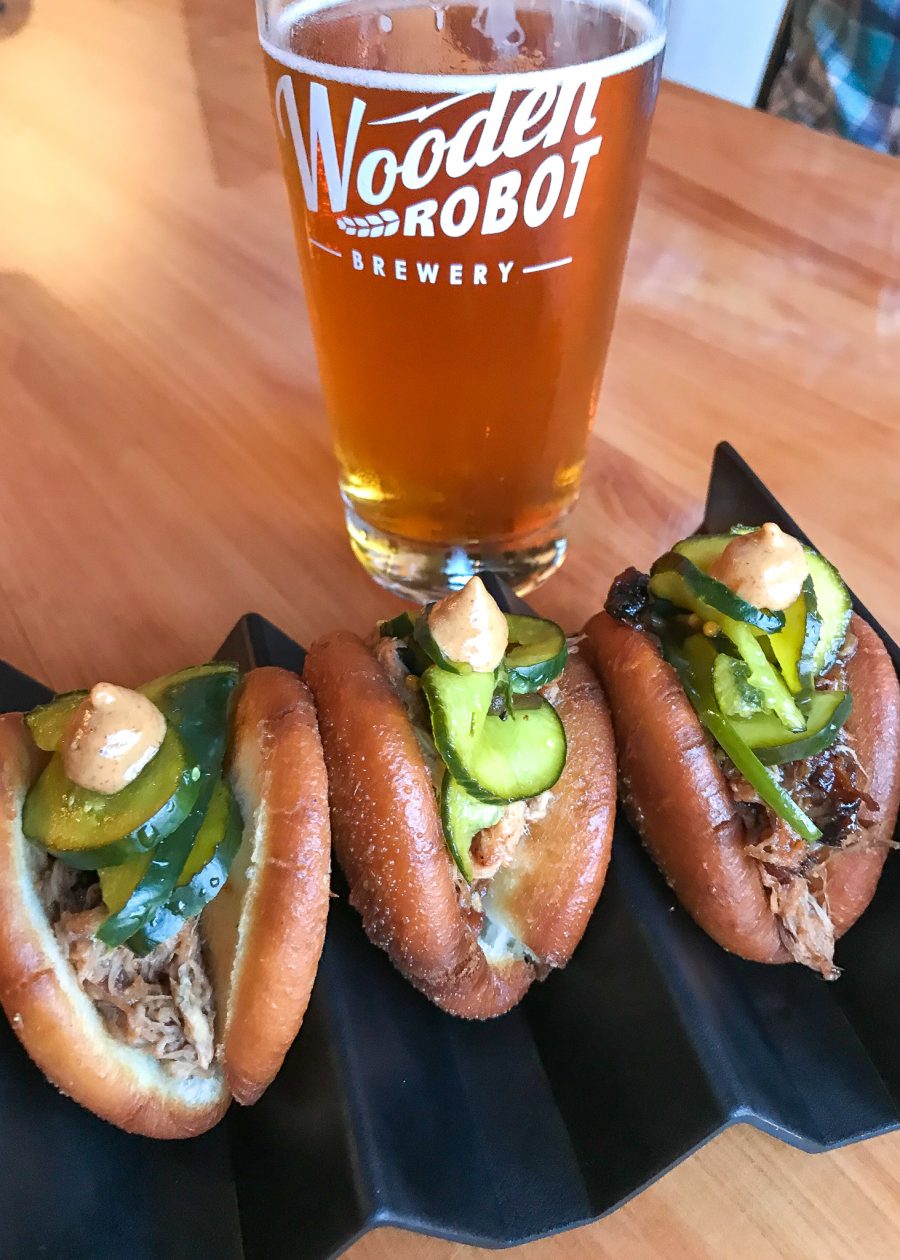 Sunday morning Matt whipped up a delicious breakfast for everyone and Caroline made sure to wish me a "Happy Valentine's Day" at least 12 times. The kids also surprised me with gifts they made at school and Matt nailed his girls spa day gift for the second year in a row.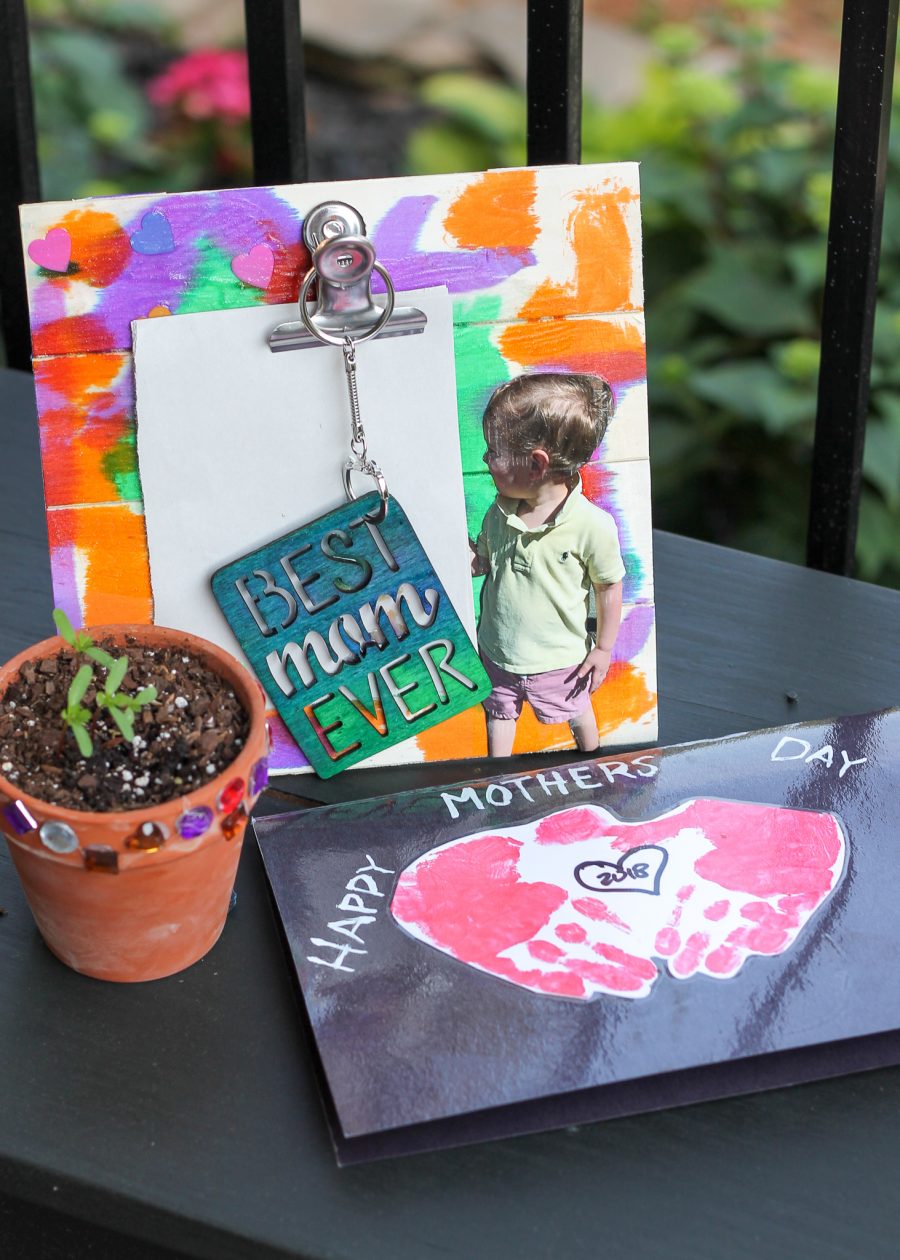 Smiles before Sunday School…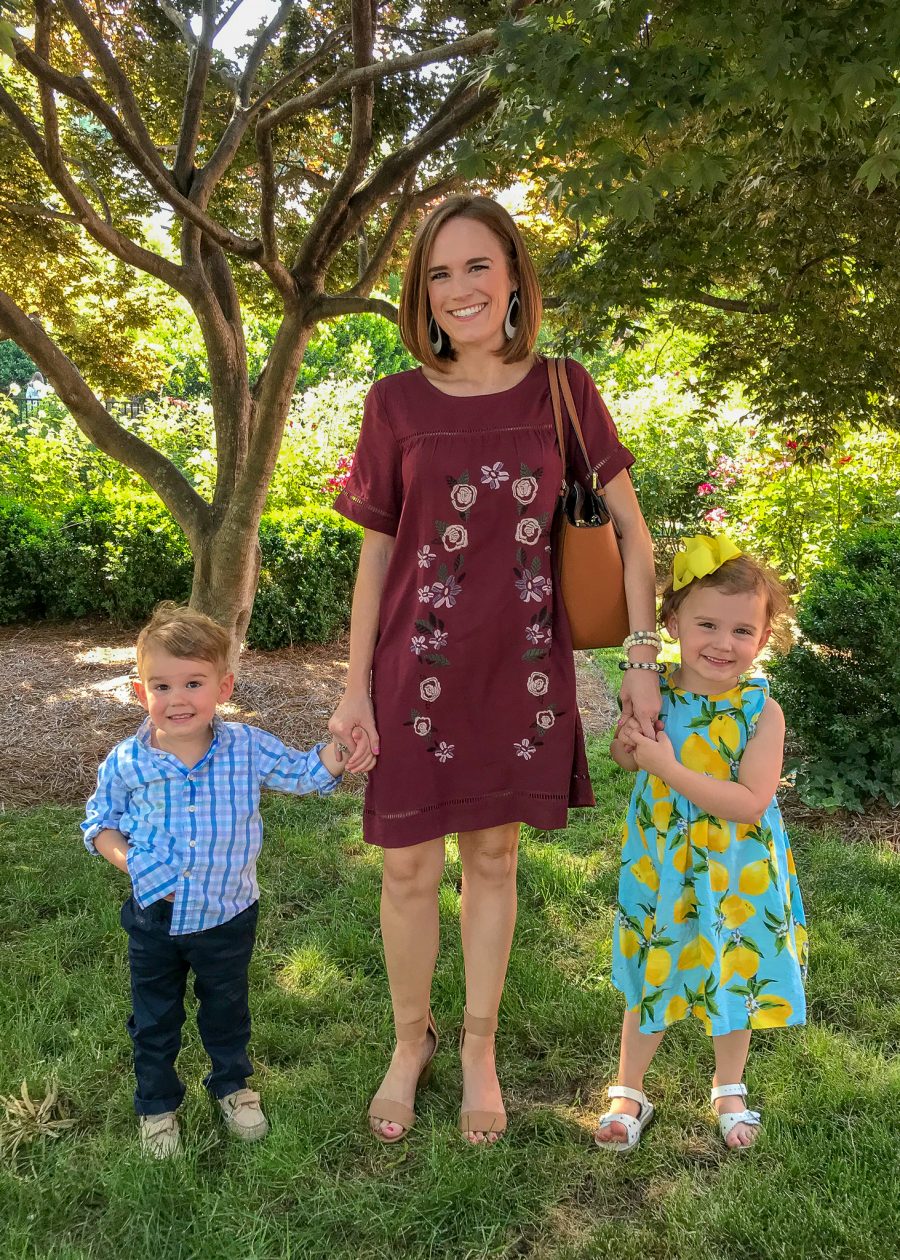 My Dress // Caroline's Dress // Thomas's Shirt
After church we went to lunch with our friends and let the kids have their own table which is a total game changer. The kids love it when they get their own table. And the adults do too.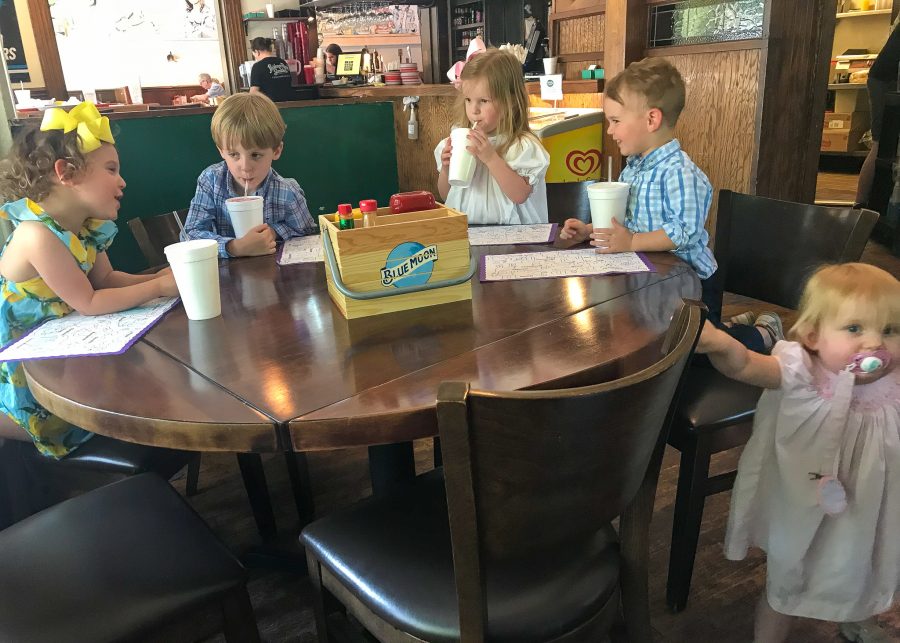 When the kiddos went down for nap Matt pushed me out the door for a pink flamenco pedicure. The rest of the day was spent drinking mimosas and Matt made everyone grilled chicken, a spinach salad and roasted veggies (IMPRESSED!) for dinner.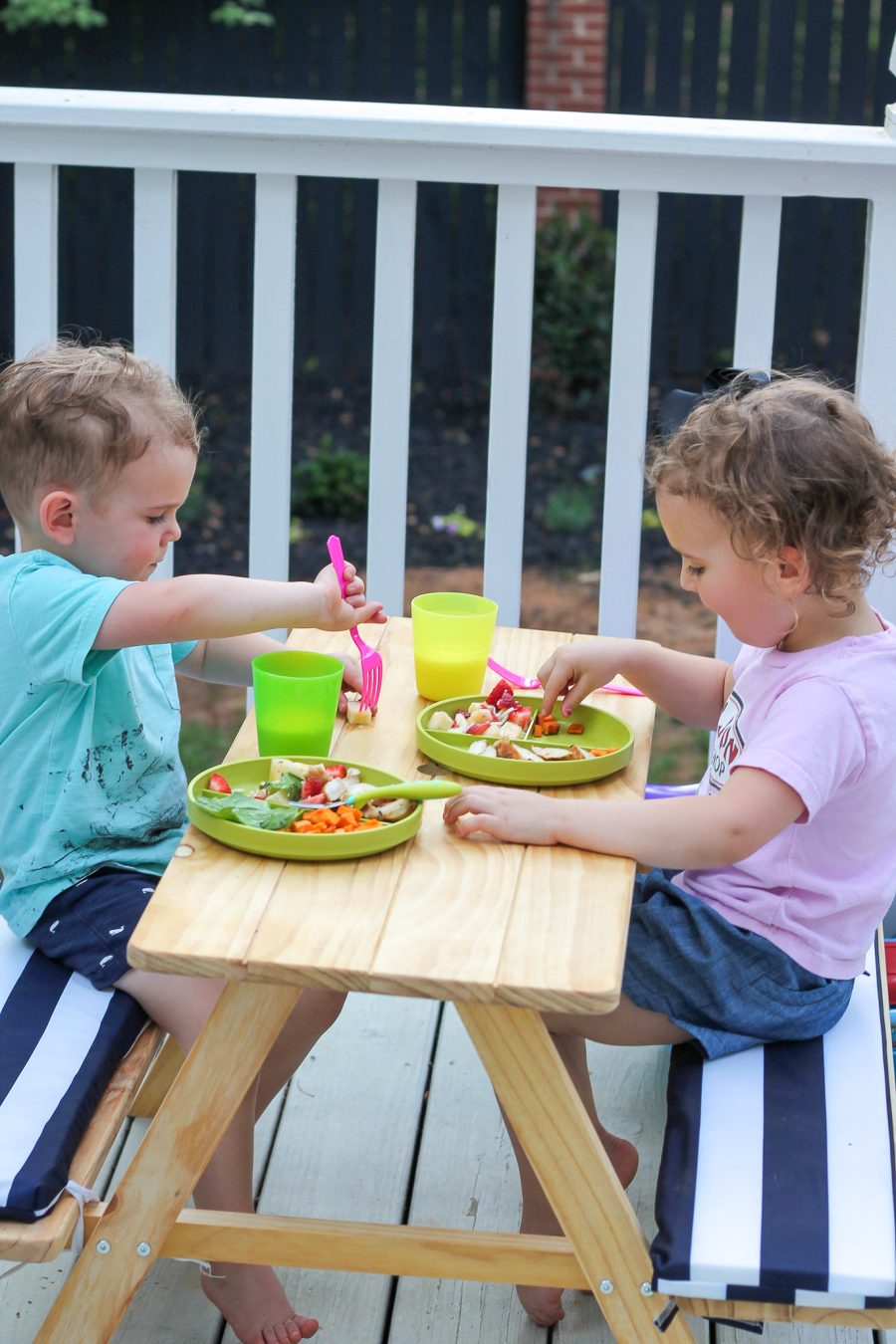 Solid Mother's Day weekend!

Previous Mother's Days: 2017 | 2016 | 2015 | 2014: too busy recovering from birth