When we purchased our home one year ago we had some major issues with our master bathroom. The house had been a rental for several years and was not loved on in the same way a homeowner would care for a house. During inspection we learned the master bathroom floor had been rotting away (possibly for years) due to a big crack in the shower pan (that we later learned wasn't even installed properly) and tearing out the shower and replacing all of the flooring was urgent. The owner of the home helped us quite a bit to replace the shower and bathroom floor which we were very thankful for. And while we were at it, we decided to go ahead and tackle the rest of the bathroom which I can finally shout "IS COMPLETE!" since finishing our last project a few months ago. So without further ado, our master bathroom reveal along with some comments after one year later of use…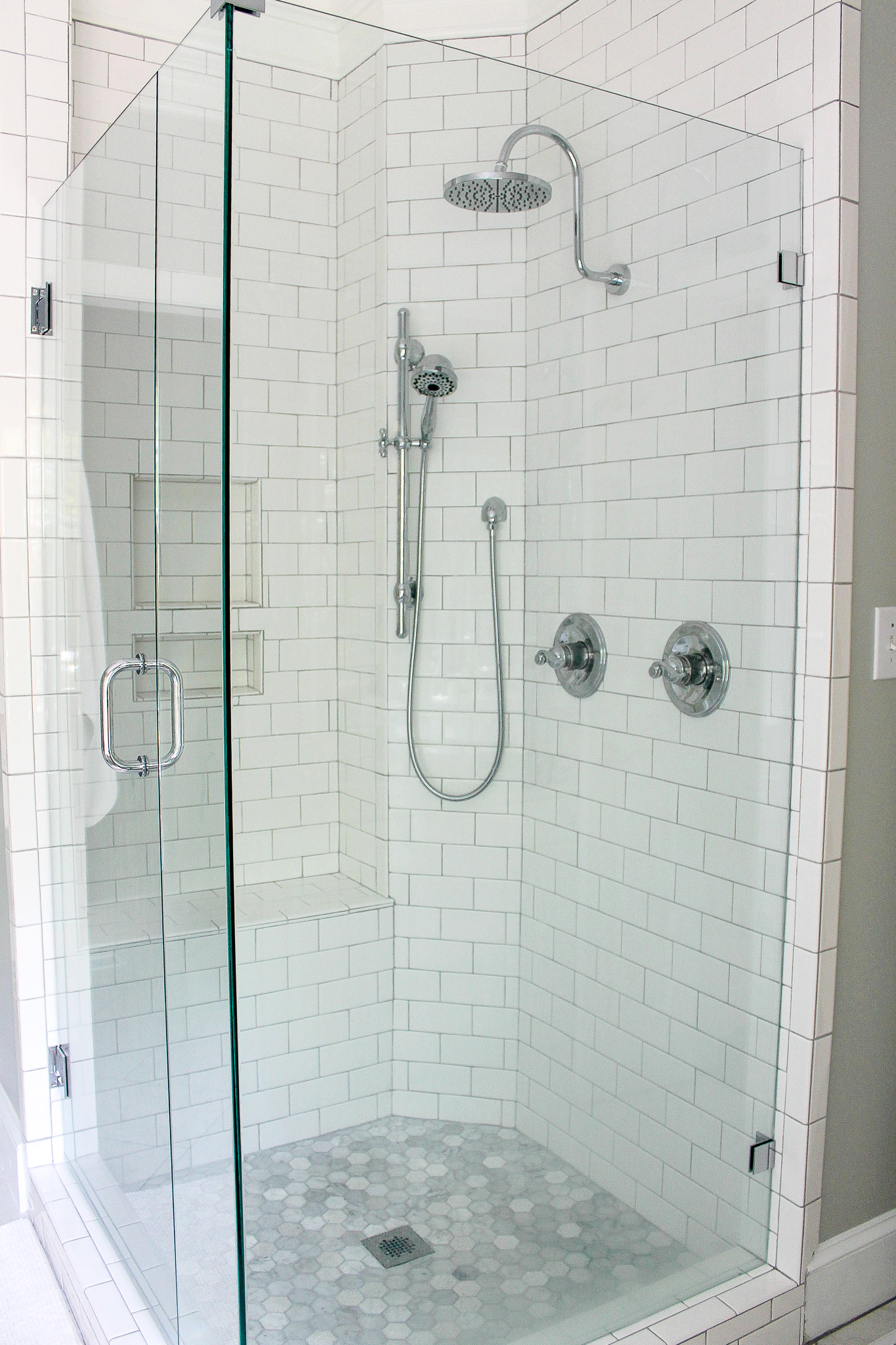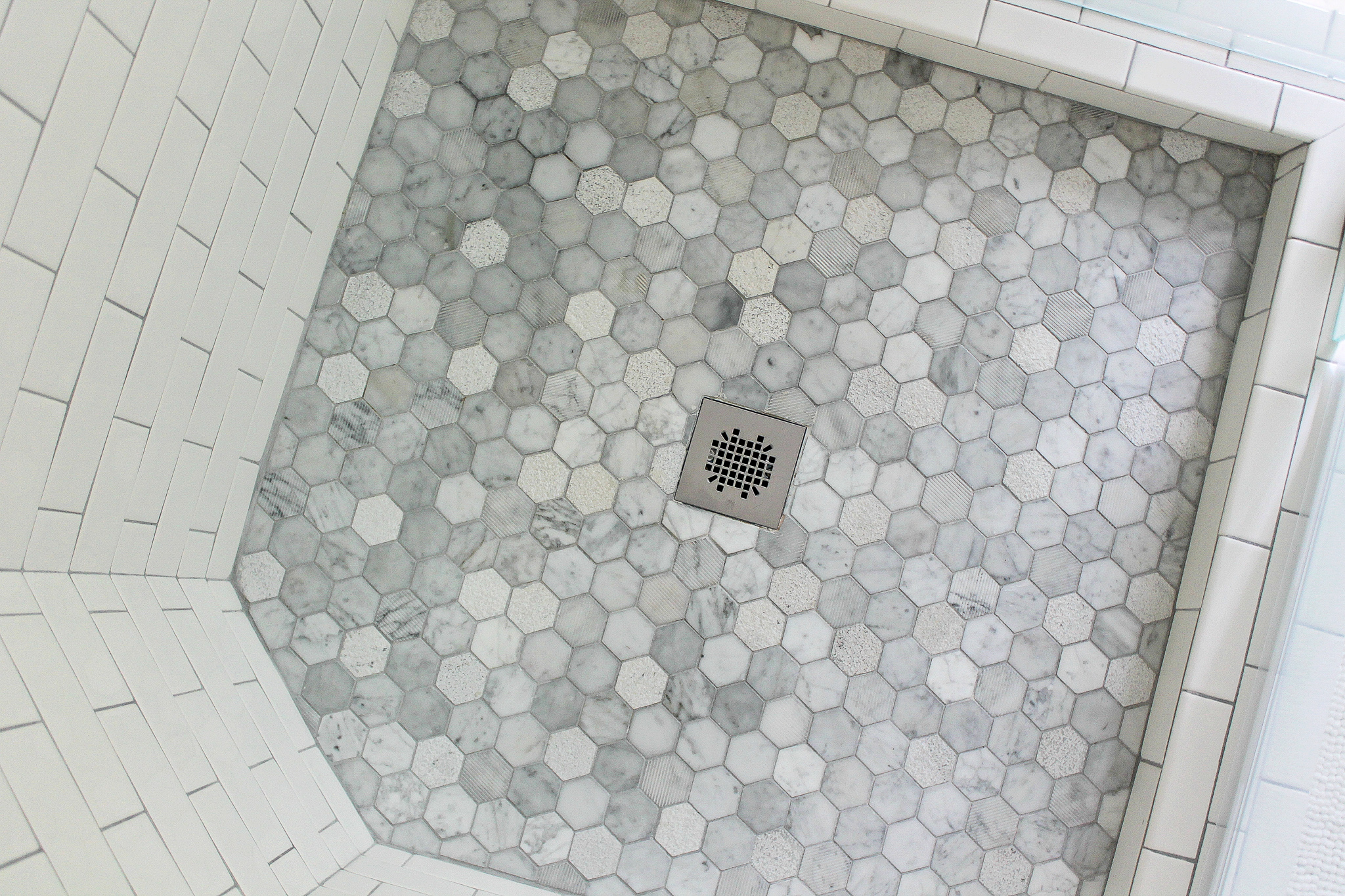 Still my second favorite (to the tub) part of our bathroom. Things I would do again in a heart beat include the dual shower head (I could not live without this), the silver grout and the nook. Although the Carrara marble hexagon tile is absolutely gorgeous, I wish it was ceramic tile instead of marble to cut down on the annual maintenance.
Shower Sources: Subway Tile // Grout // Hexagon Floor Tile // Rainfall Shower Head + Gooseneck Extension Shower Arm // Slide Bar Hand Shower // Shower Valve Trim
(see full shower post details including before and after pictures here)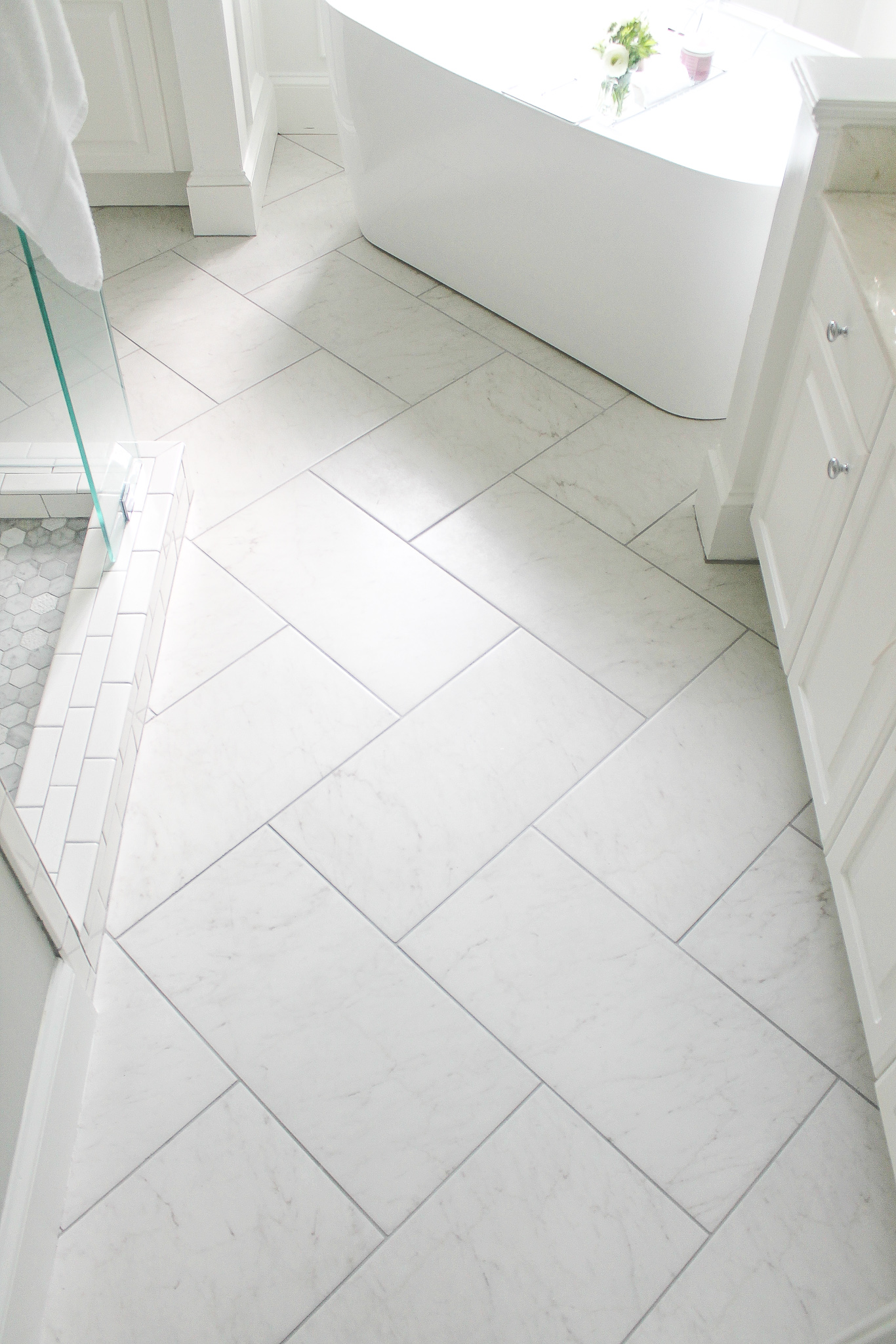 Still highly recommend this tile & grout combo. We went from black tile in our last house to white tile and it definitely shows hair, dirt, dust, etc. a lot more, but I would do it again because I love it and it's gorgeous.
Tile Floor Sources: Porcelain Floor Tile // Grout
(see full tile post details including before and after pictures here)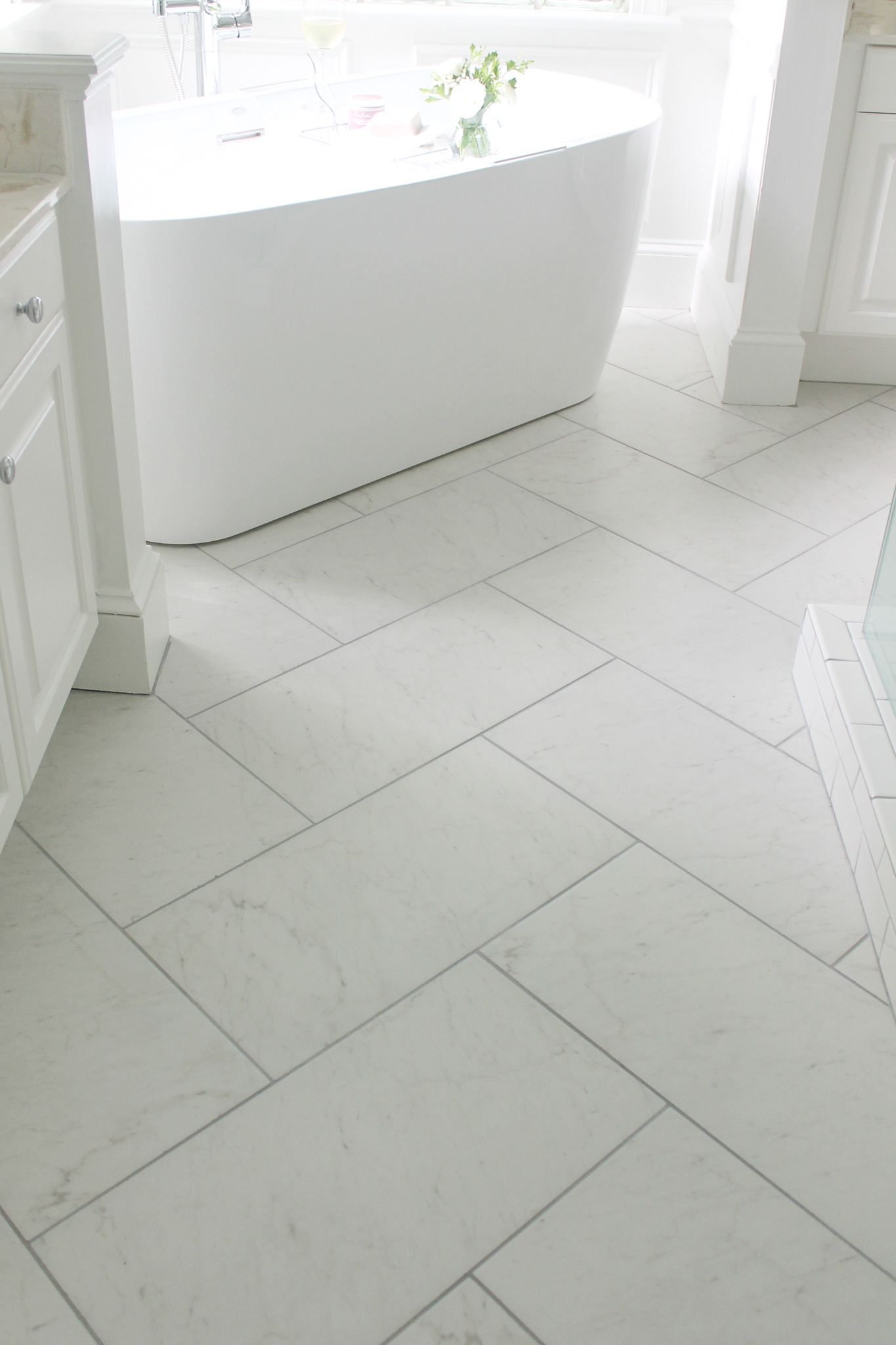 Hands down my favorite part of our bathroom is our tub. I use this tub at least 3x a week and love it sooooo much.
(see full tub post details including before and after pictures here)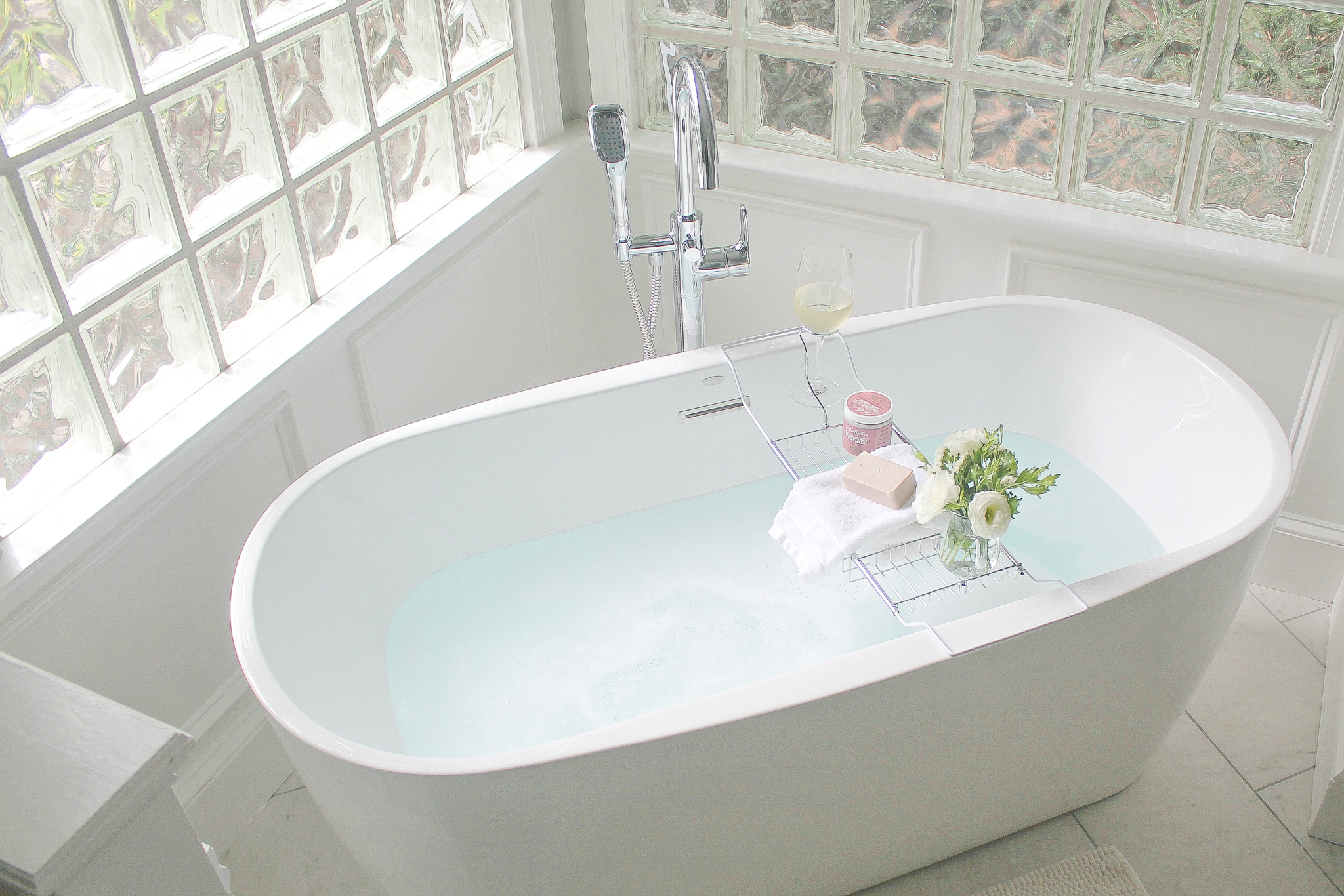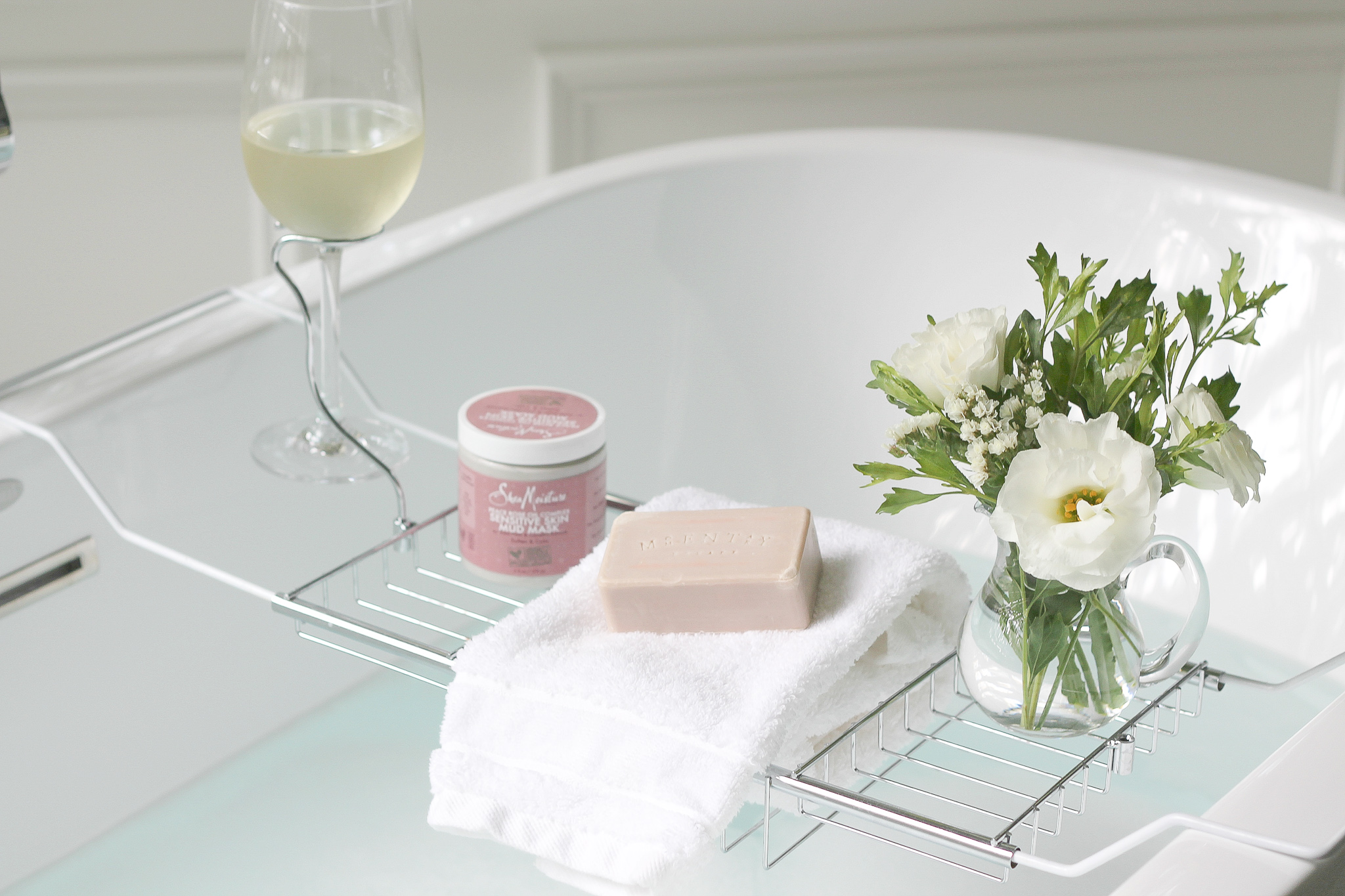 We also replaced our fiberglass counter tops with Snowy Ibiza silestone countertops from Home Depot.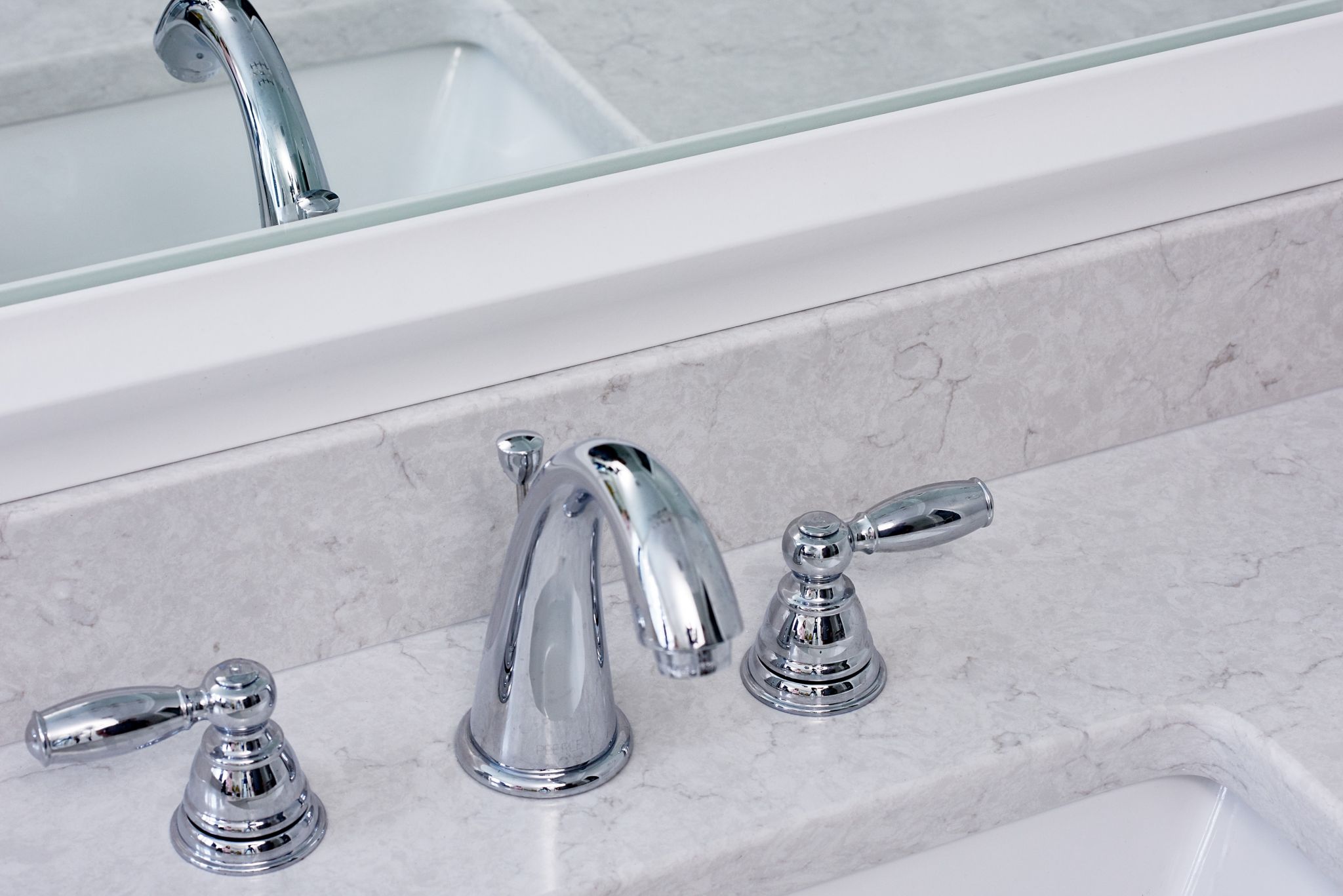 Our last project we tackled was framing out our existing vanity mirrors with the help of MirrorMate. I never thought to frame the mirrors but once they were done I could not believe how much they transformed our bathroom!
(see full mirror post details including before and after pictures here)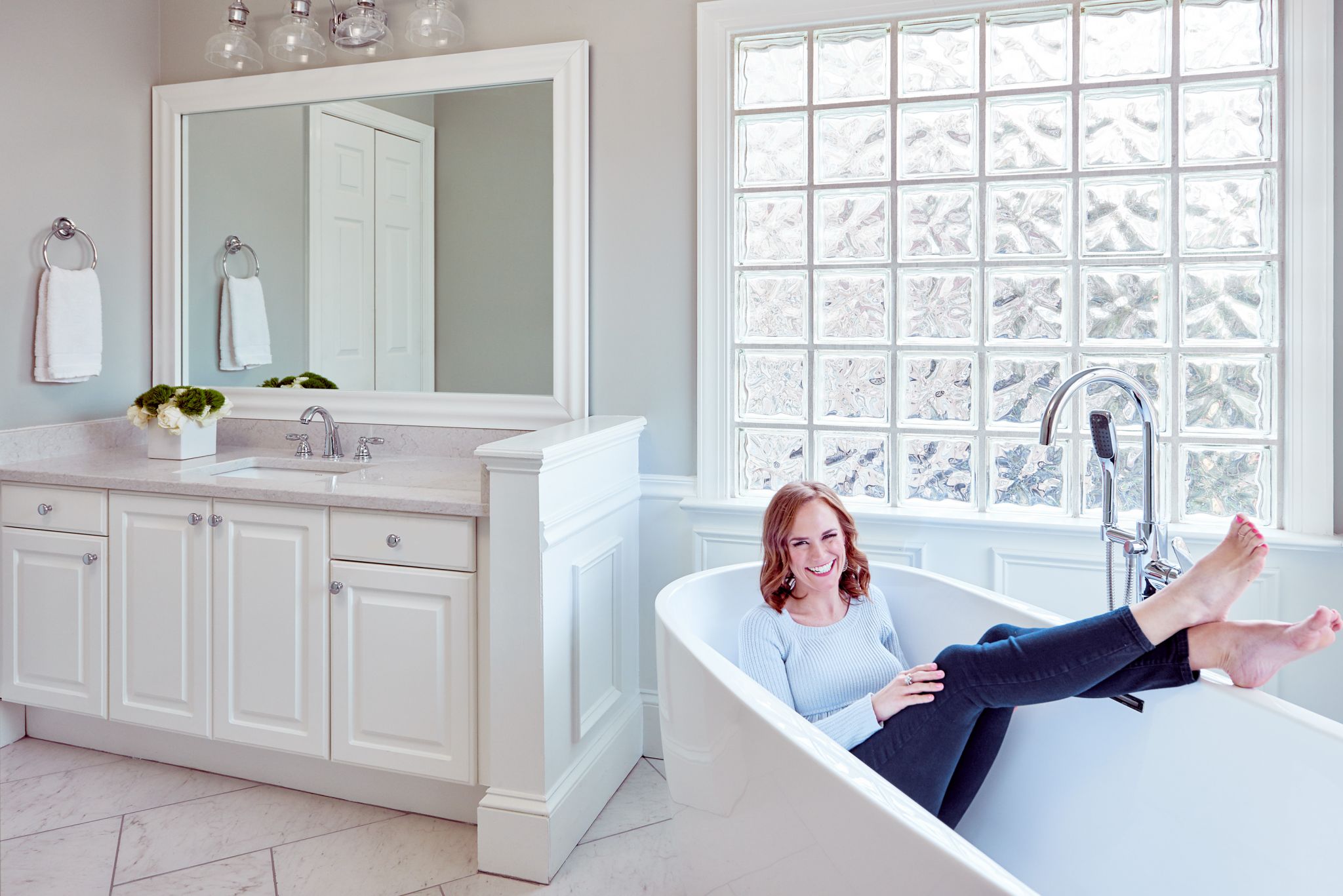 And that's a wrap on our master bathroom renovation!