Thank you to Walmart for partnering with my family on this post and to my readers for supporting my blog. I have made all my product purchases and all reviews are my own.
When we learned the Nutcracker was canceled this year, Caroline was devastated. It's always been one of her favorite Christmas traditions (and one of mine too). I really wanted to replace the Nutcracker with something special so I asked her what she thought we should do instead. Her original suggestion was to have a cookie decorating party with all of her friends. So, I had to compromise with her on guest count and we ultimately agreed to invite her bestie, Grace, from school.
A few days before the play date I was researching sugar cookie recipes and determined they were way more work than I expected so I pivoted to decorating gingerbread houses instead. As part of my W+ membership (covered in detail here), I was able to take advantage of the newest benefit — Walmart+ free shipping, no order minimum (excludes oversized/freight & Marketplace items) and received all of my party supplies in less than two days. I grabbed the cutest mini gingerbread dog houses along with a few sets of Christmas sprinkles and some extra icing pouch colors. The smaller houses were the perfect size and were much more manageable for the kids to decorate.
Matt assembled all of the gingerbread houses the night before the play date so they were dry, sturdy and ready for decorating! And just before Grace's family arrived, Thomas and Caroline helped me make some festive snacks and Grinch Punch (which I was immediately regretting as we poured in all the ingredients).
Grinch Punch: 2 liters of Sprite + 1 gallon of green Hawaiian Punch + 1 gallon of lime sherbet
Grinch Kabobs: On a toothpick, slide a grape, sliced banana and strawberry. Top with a mini marshmallow.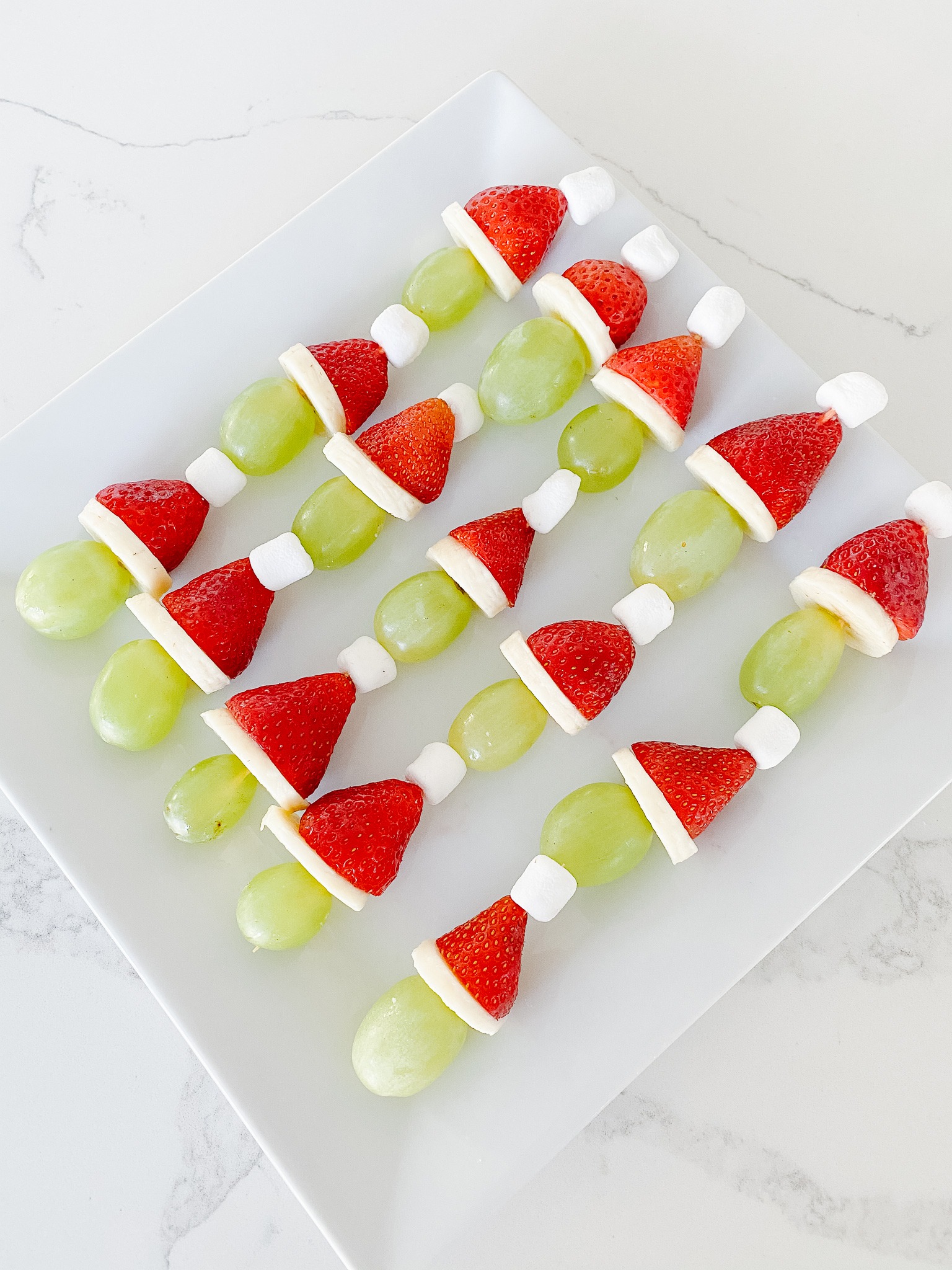 Kristin brought over a pitcher of Sparkling Apple Cider which was gorgeous and so delicious. We may have gone through it a little too fast and ended up making a second pitcher. It was SO good.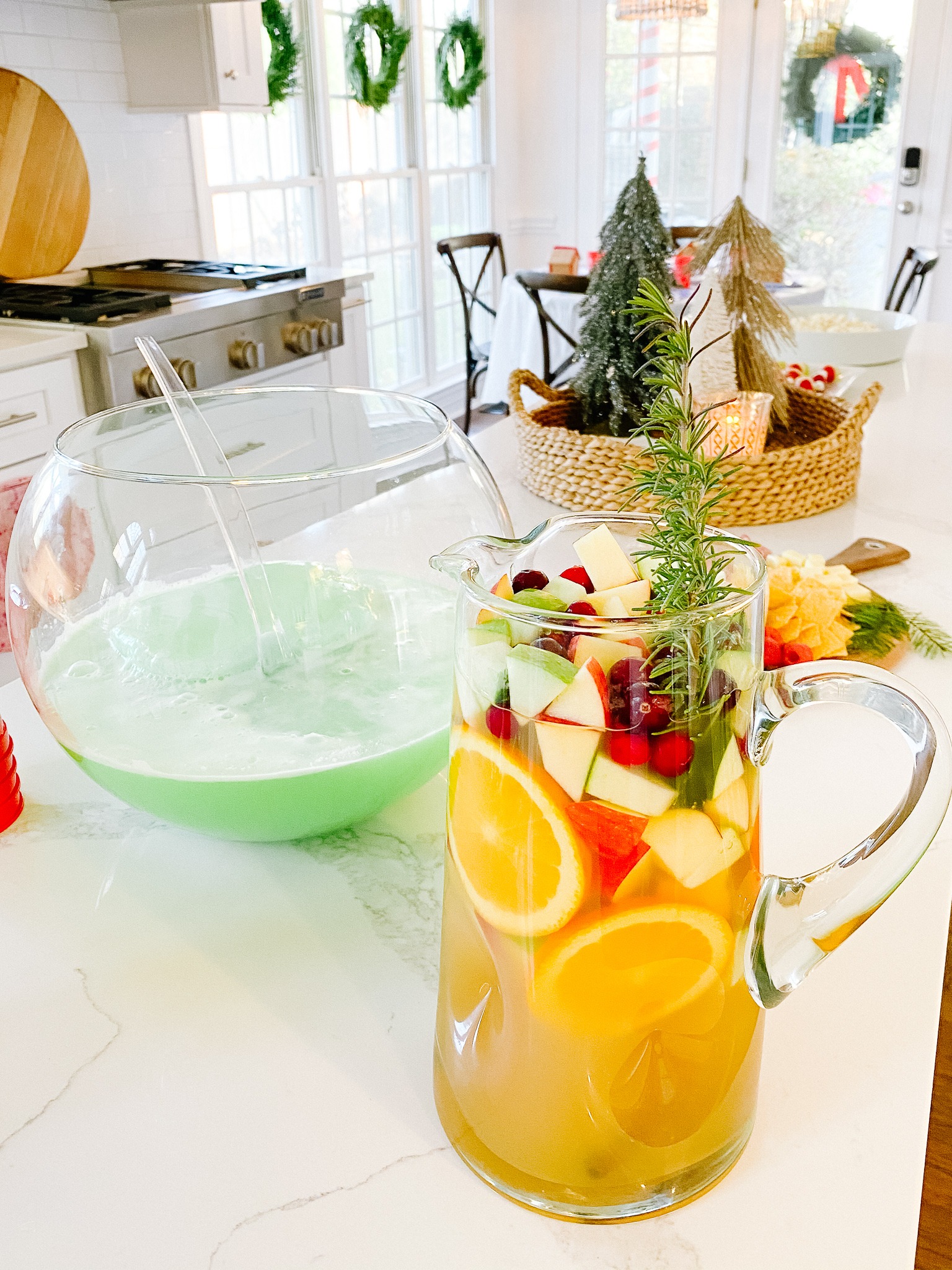 As expected, Thomas and Grace's little brother, Henry, spent a few minutes decorating their houses before deciding to go outside and watch football with the dads and play in the yard. Meanwhile, the girls meticulously decorated their houses and they turned out SO cute!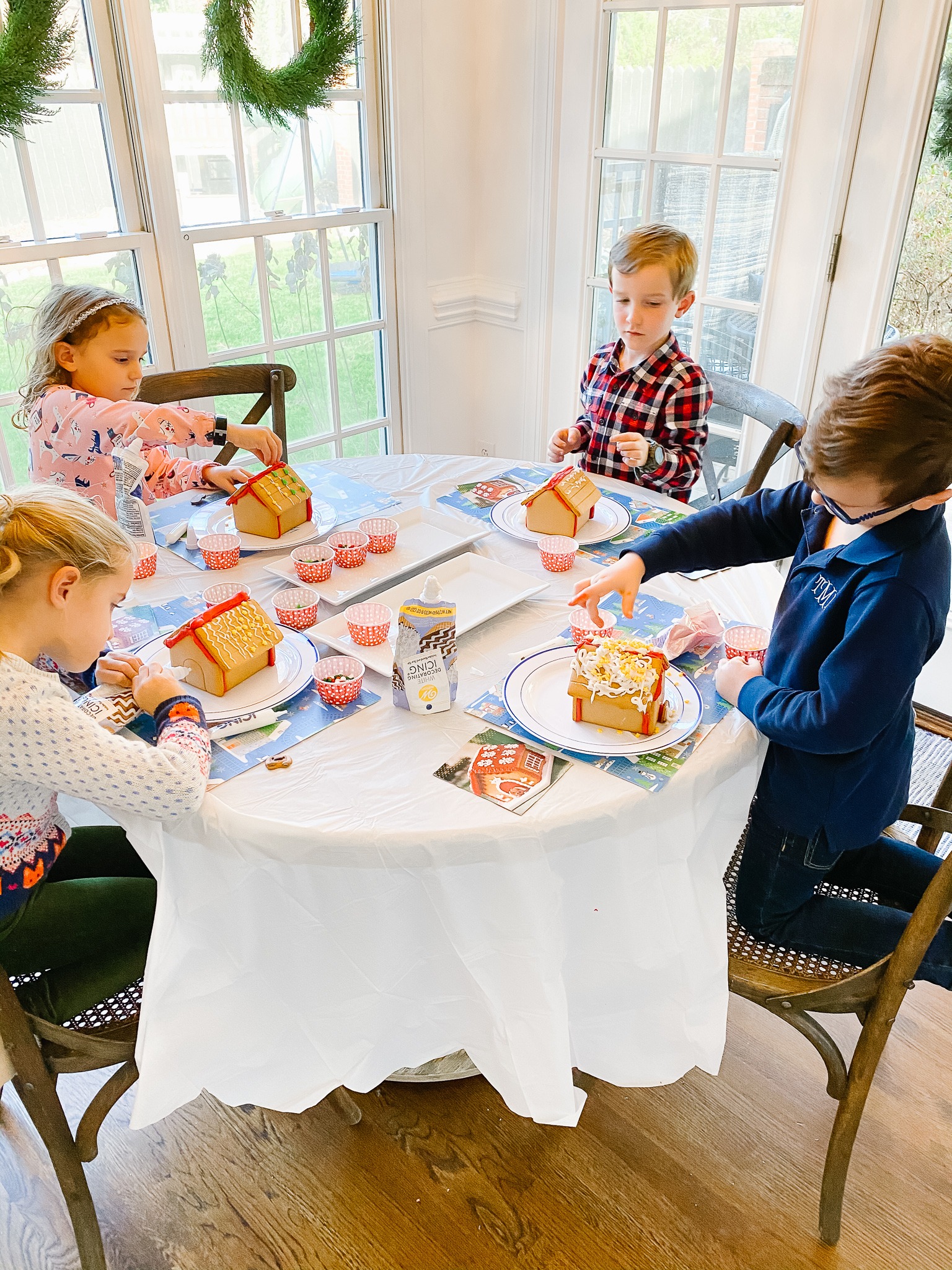 Later that evening (and 400 cups of grinch punch later), we ordered pizza and the boys broke their gingerbread houses down and ate them while the girls proudly displayed their projects. Then the kids demolished all of the leftover sprinkles before calling it a night. Caroline and Thomas declared the play date a success. The day was an absolute blast for the kids and parents.
Walmart+ Details
You can join Walmart+ for $12.95/month or $98/year. The yearly commitment was an obvious choice for us given how often we use it! Membership benefits include Walmart+ free shipping which includes free next-day and two-day shipping on items from Walmart.com, free delivery from your local store ($35 order minimum and some restrictions apply), member prices on fuel (save 5¢ per gallon at Walmart & Murphy fuel stations) and mobile scan & go (a benefit in the Walmart app for streamlining in-store shopping by allowing you to scan items to check prices and pay directly on your phone for a contact-free checkout)! For more details, you may want to check out my previous Walmart+ post!
Gingerbread Play Date Supplies