The kids are really into Halloween this year. They have requested scary decorations, have made a decision on costumes and have been begging me to make some of our favorite spooky treats too.
Here are a few of our favorite festive snacks we've got on deck for October…
Spooky Spider Parfaits
I served these delicious parfaits for Supper Club dessert last year. They were a huge hit and everyone loved them. In stemless wine glasses, I layered chocolate pudding, whipped cream (with crushed Oreos mixed in), and a thick layer of crushed Oreos…then finished it off with a spider!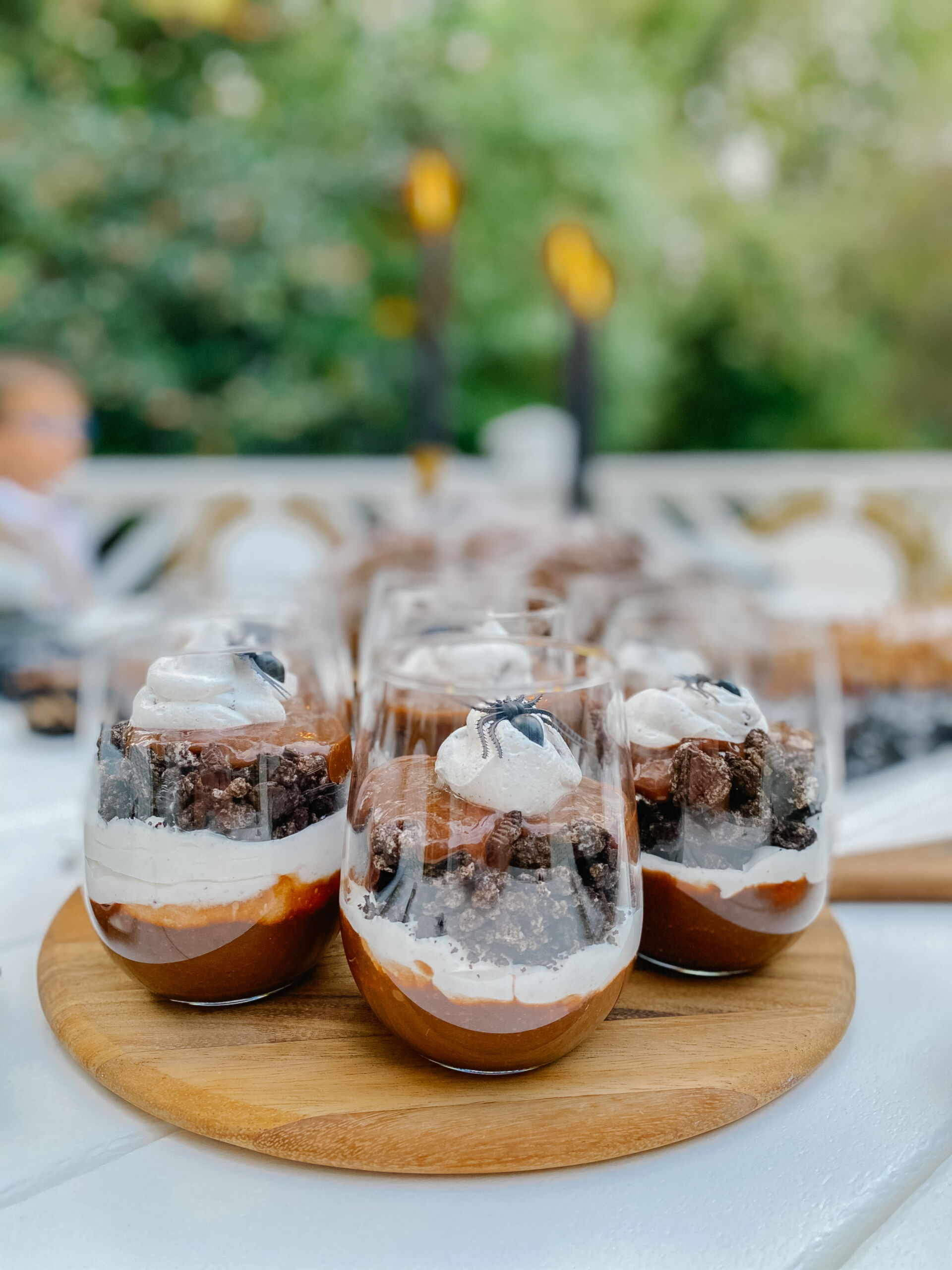 Spider Parfaits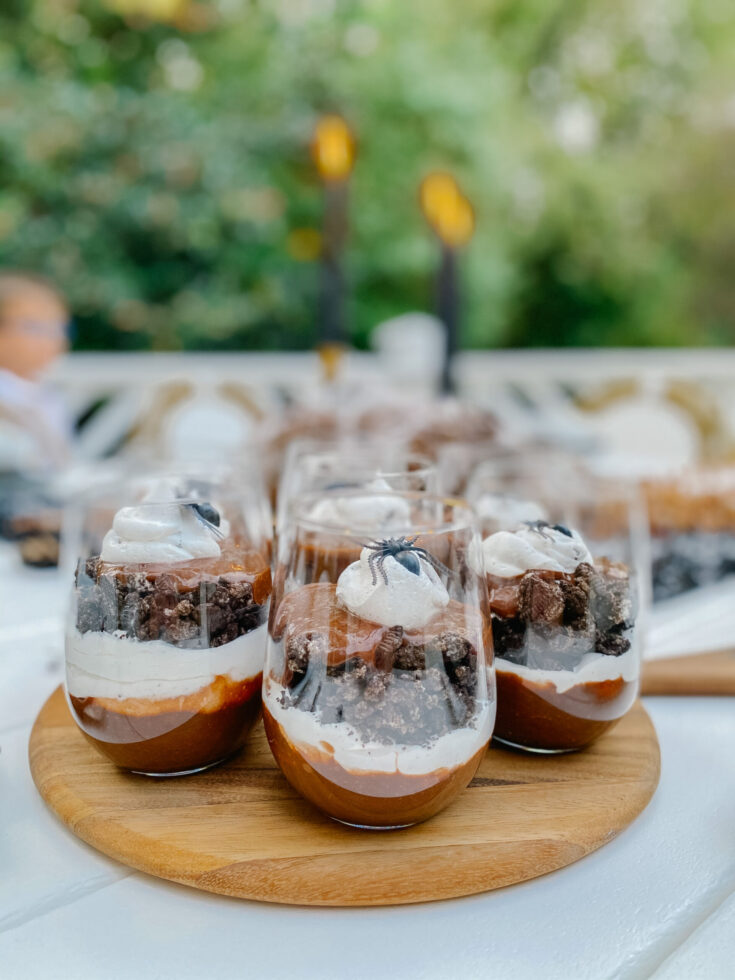 Ingredients
1 box instant chocolate pudding
1 package Oreo cookies, crushed
1 8 oz container Cool Whip
Instructions
Make pudding per package directions and set aside.
Mix 1/2 cookie crumbs into Cool Whip.
Fill a Ziploc bag with pudding and cut off a small section of one corner. Squeeze an even layer of pudding on the bottom of the cup.
Fill a Ziploc bag with Cool Whip mixture and squeeze a layer on top of the pudding. Use a spoon to evenly spread cookie crumbs for the third layer.
Repeat layers until glass is full.
Top with a dollop of Cool Whip and a spider!
Skeleton Charcuterie Board
On a charcuterie board, place a skeleton in the middle and add in meats, cheeses, fruits, crackers, candy, chips, etc.!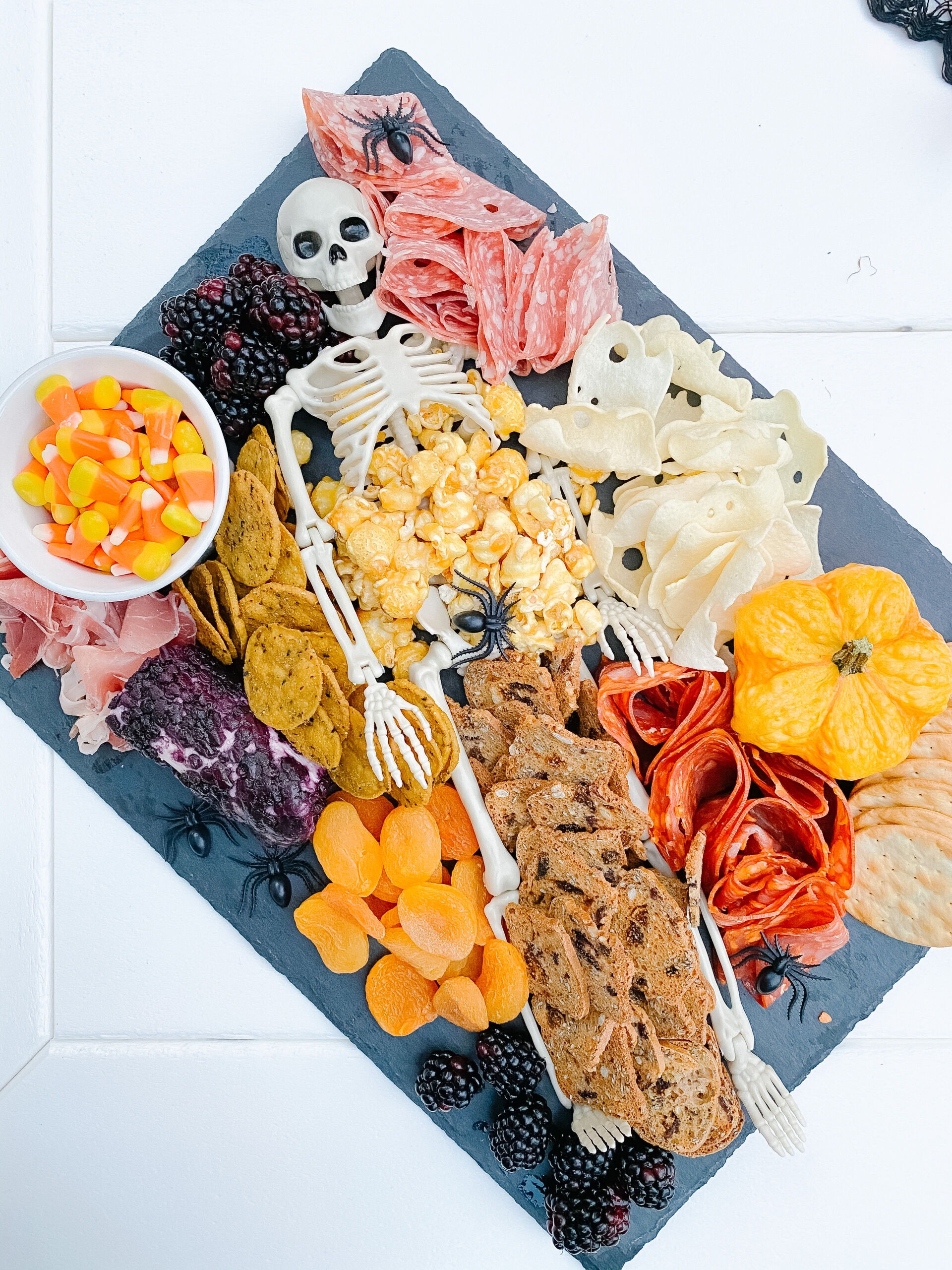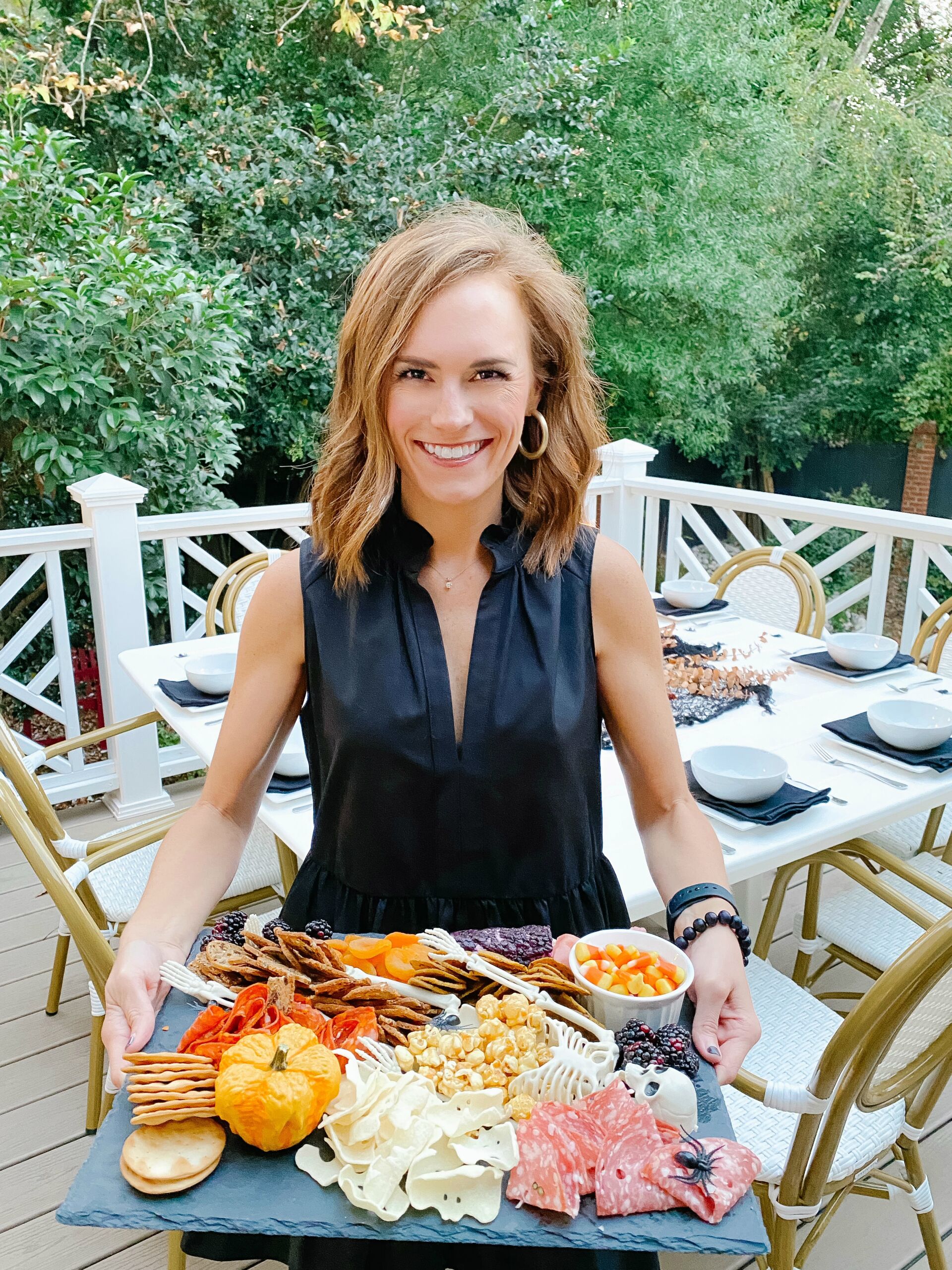 Spooky Ghost Bark
In a large bowl, carefully mix together pretzel sticks, rice chex and white popcorn. Heat white chocolate candy melts in the microwave then pour the chocolate on top and mix well. Spread mixture out on parchment paper and add candy eyeballs. Let mixture dry and enjoy!!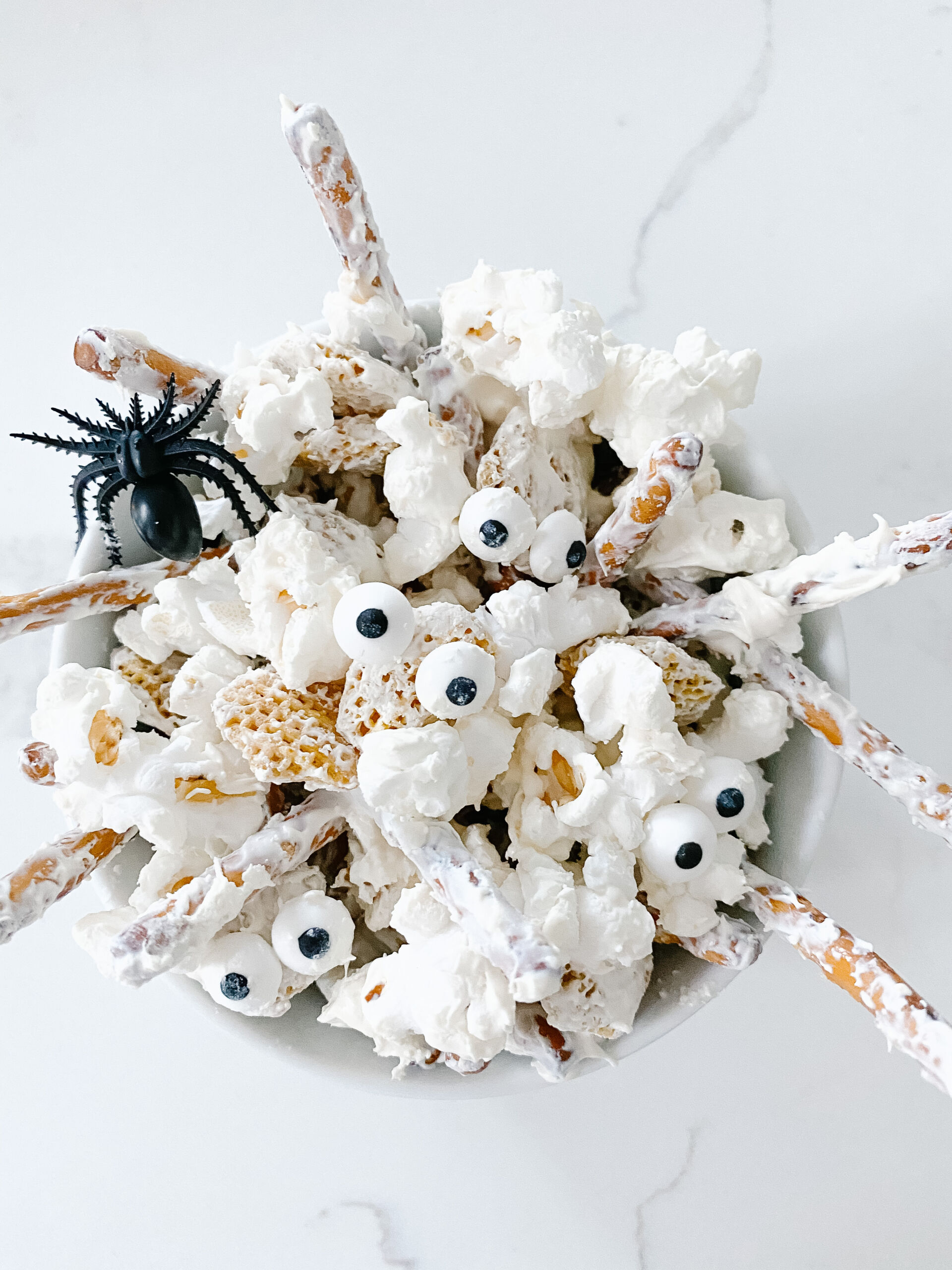 Mummy Hot Dogs
I surprised the kids last year with these mummy hot dogs for dinner before trick-or-treating. They thought it was the coolest dinner ever. All I did was wrap thin strips of crescent roll dough around hot dogs and added some candy eyeballs.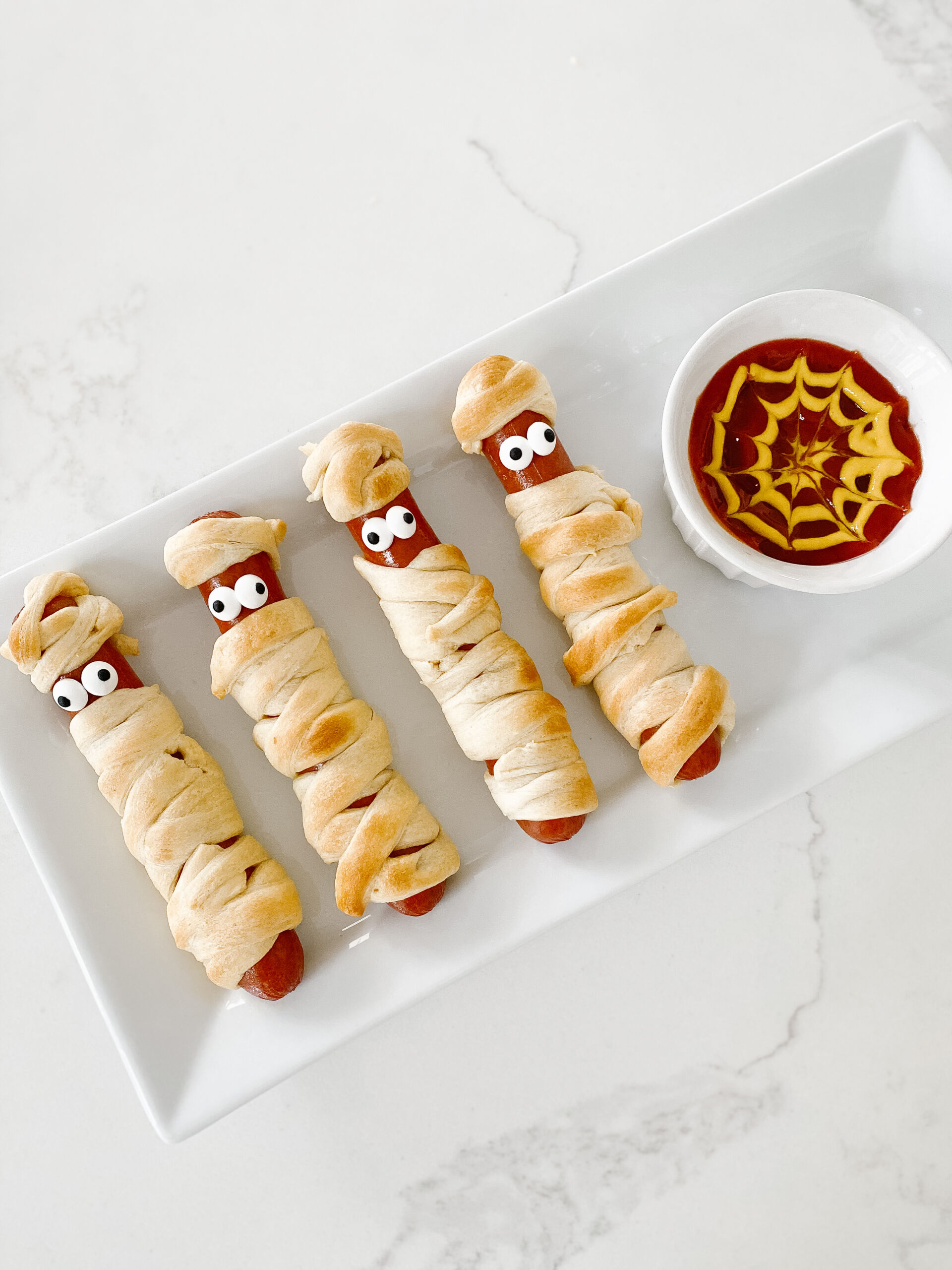 Spooky Pumpkin Dip
The perfect Halloween treat for teachers, bus drivers, neighbors, co-workers, etc. This recipe is SO easy to spookify for Halloween! Grab some festive bags and add in a small container of pumpkin dip and a few mini bags of vanilla wafers.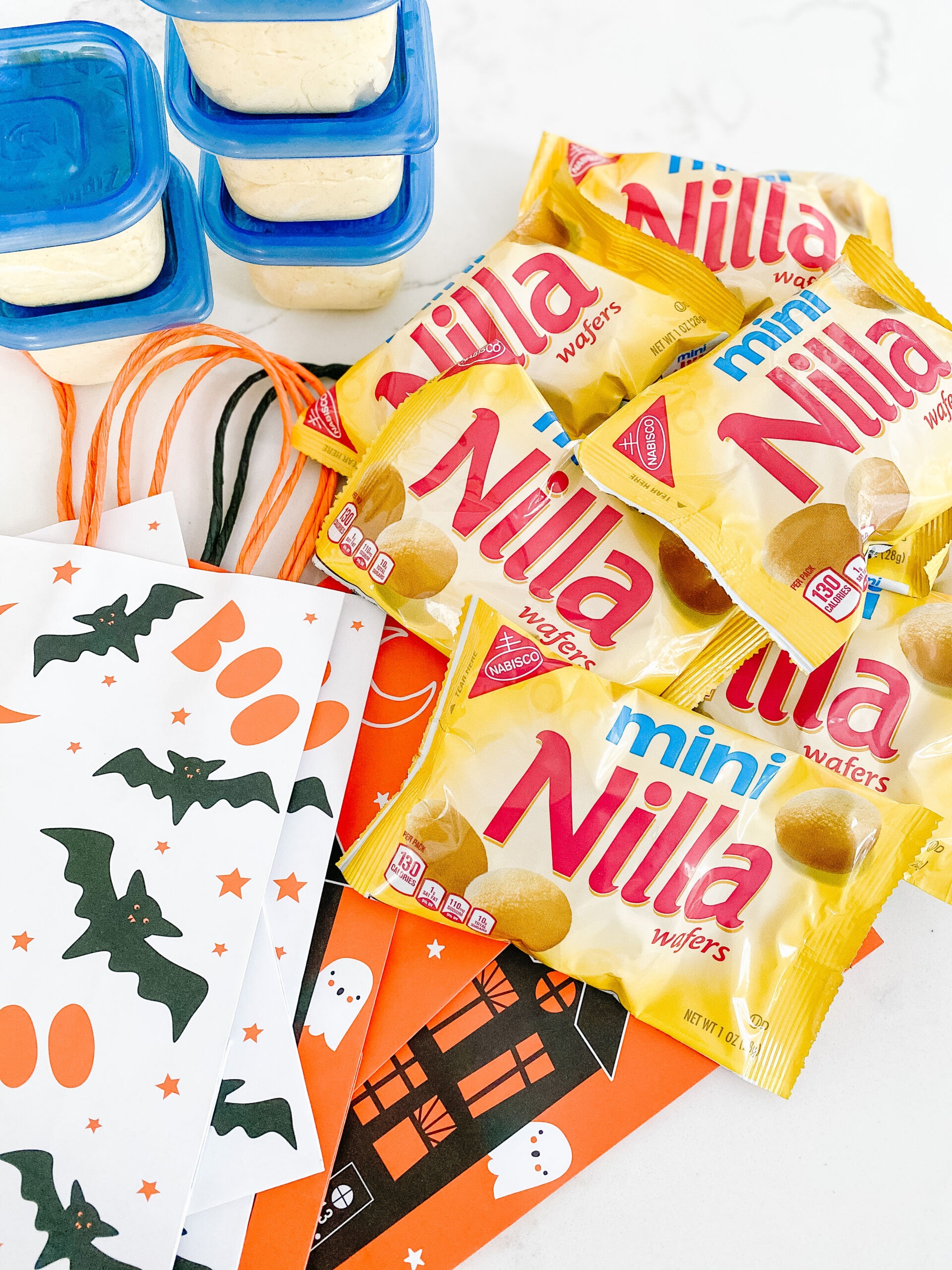 Pumpkin Dip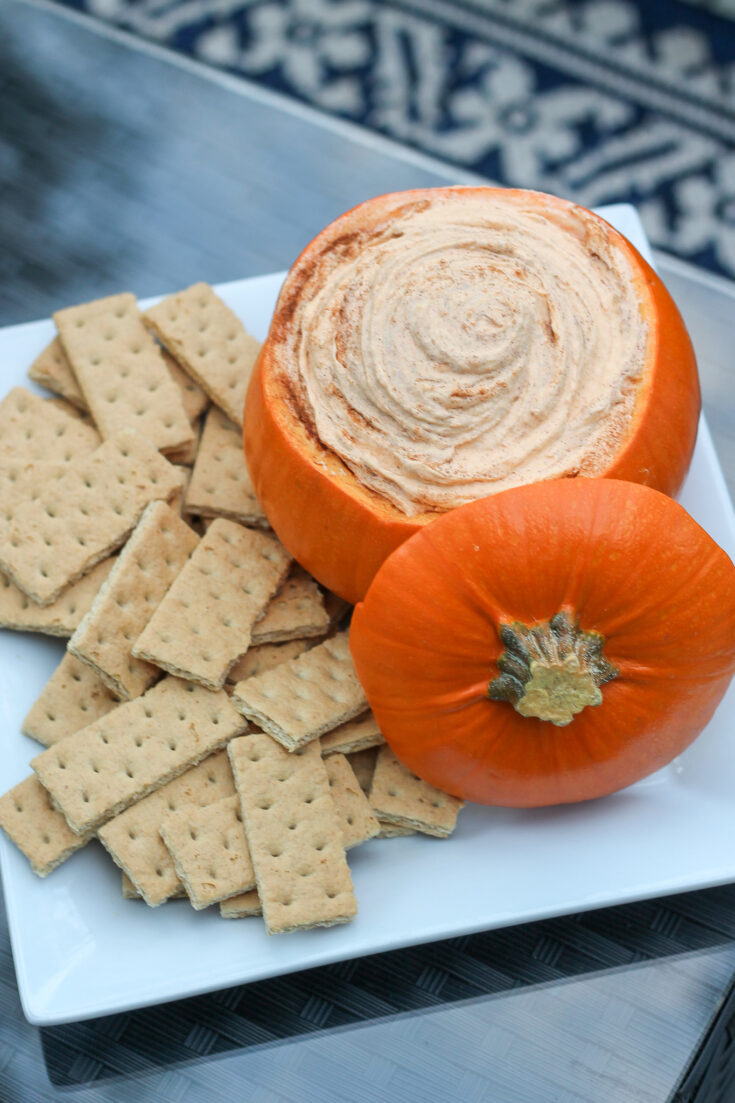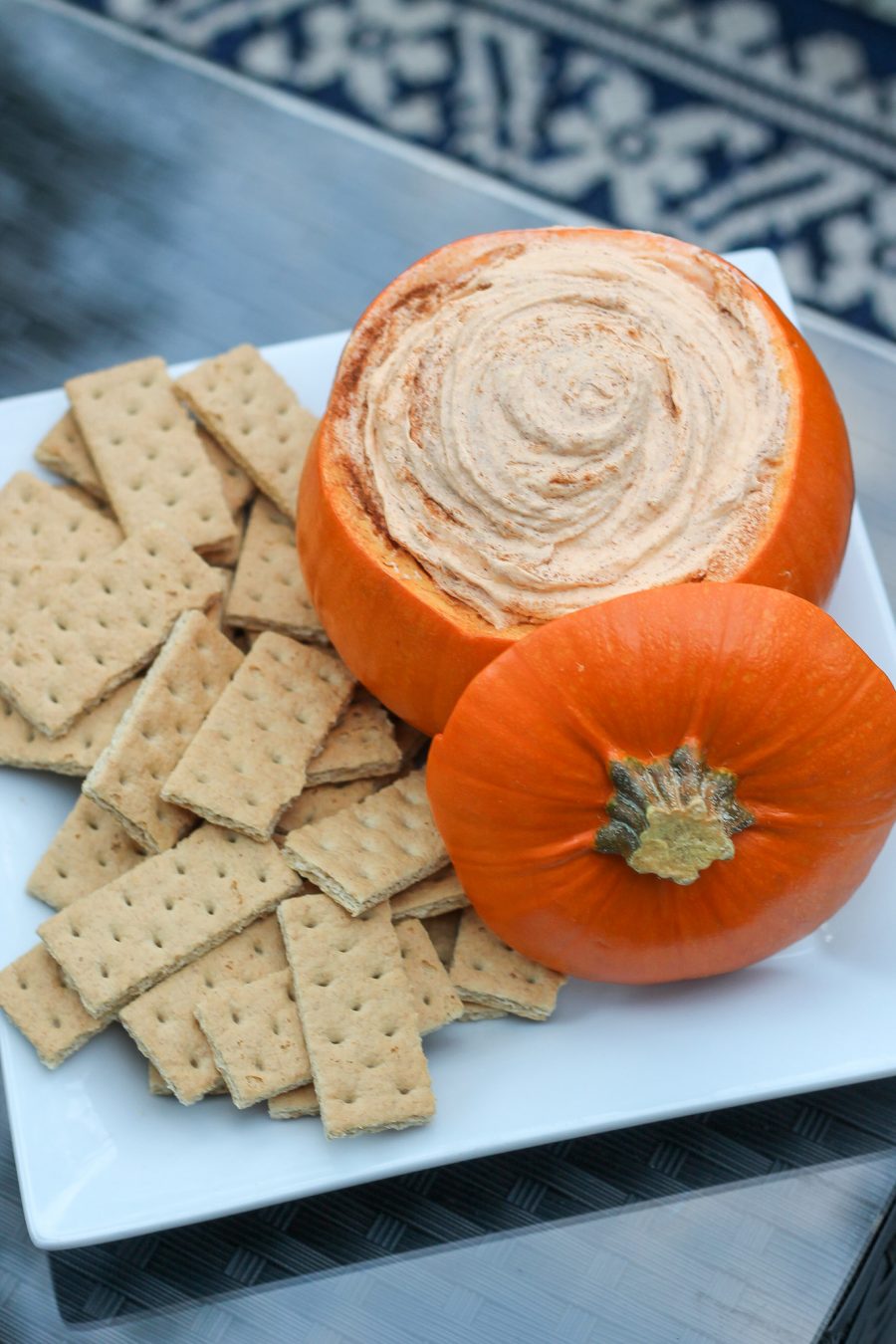 Since 2011, this is the #1 highest traffic pin to my website. And for good reason -- this simple dessert is sure to please any crowd. It's the perfect app or dessert to bring to a party because it travels well, can sit out for a long period of time and there's no container to bring home (if you make it in a pumpkin)! I also love how light this dessert is. It's not super rich and even though it's definitely not the unhealthiest dessert, you can reduce the calories by using "light" coolwhip and serve with apple slices if you really want to behave.
Ingredients
15 oz can of pumpkin
5 oz box of instant vanilla pudding (just the powder, don't make the pudding)
16 oz container cool whip
1/2 tbsp pumpkin pie spice
1/2 tbsp cinnamon
1 small pumpkin
Instructions
Mix pumpkin, pudding mix powder, cool whip and pumpkin pie spice together in a large bowl.
Chill for several hours in the refrigerator. Meanwhile, carve out your pumpkin.
Fill carved pumpkin with dip. Sprinkle with cinnamon. Serve with fresh apples slices, vanilla wafers or ginger snaps.
Note: consider sprinkling some mini spiders around your dessert for Halloween!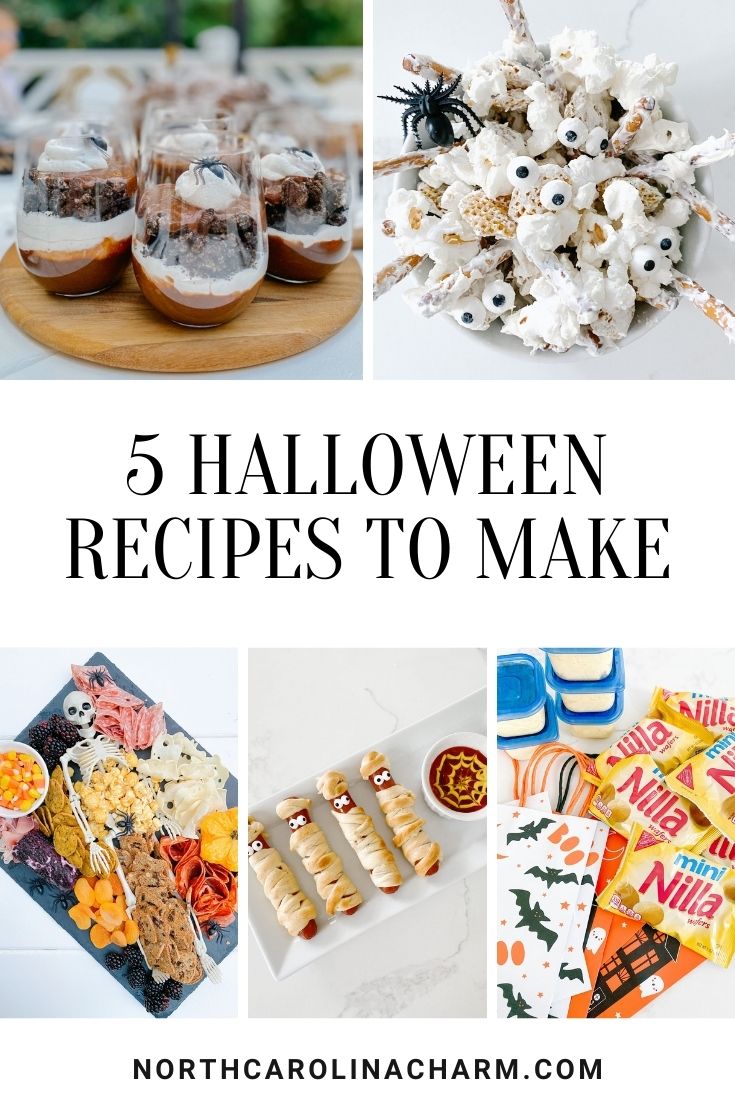 Now tell me what Halloween treats you like to make! I am always looking for new recipes!