I was looking for this delicious appetizer recipe on my blog earlier this week and realized it was buried in one of my party posts!
This Boursin Cheese recipe is insanely delicious and definitely deserves it's own post so I'm sharing it again so you can now find it on my Appetizers page!
Also, Boursin now makes a dairy-free cheese that is just as good as the regular if you're looking to adapt this recipe!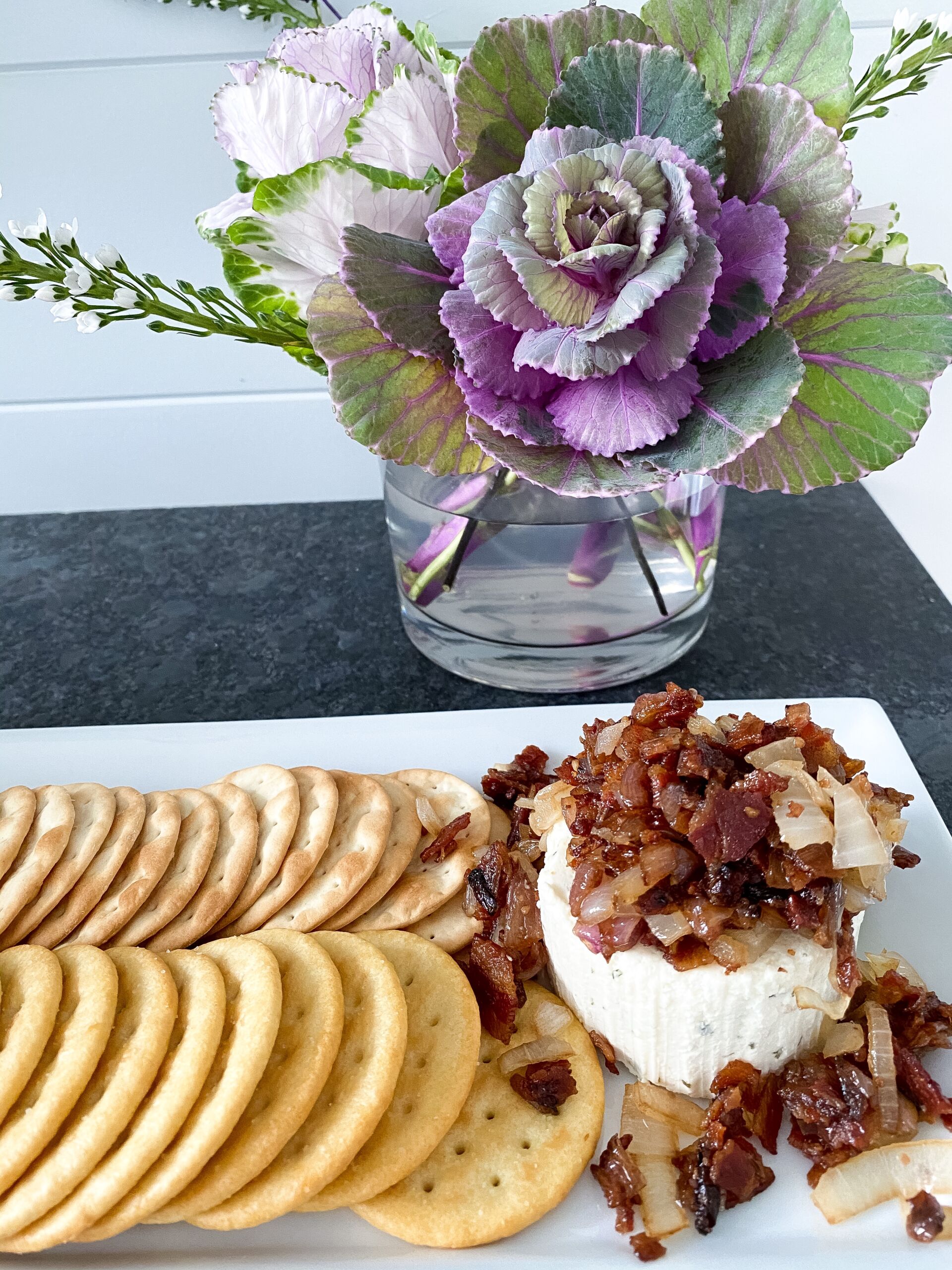 I served this at my Hard Seltzer Tasting Party last year and the girls demolished it.
This recipe is truly perfect year-round for spring baby showers, summer bbqs, fall tailgates and winter holiday parties. It's an apptizer that is easy to prepare and easy to transport if you're looking to bring something yummy to your next gathering.
Boursin Cheese with Caramelized Onions & Bacon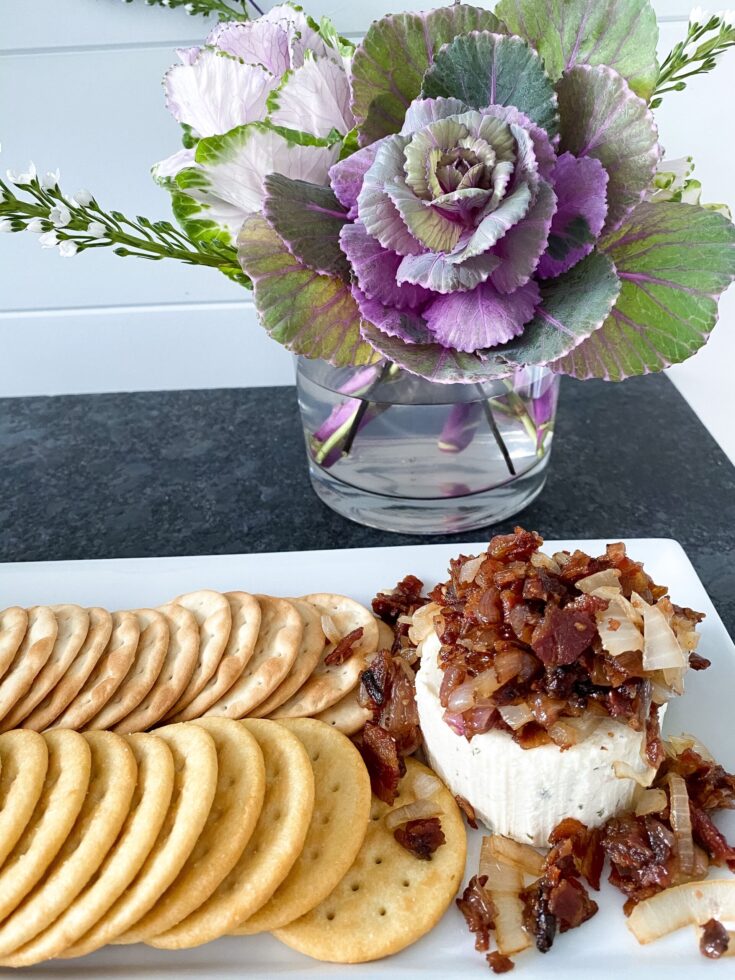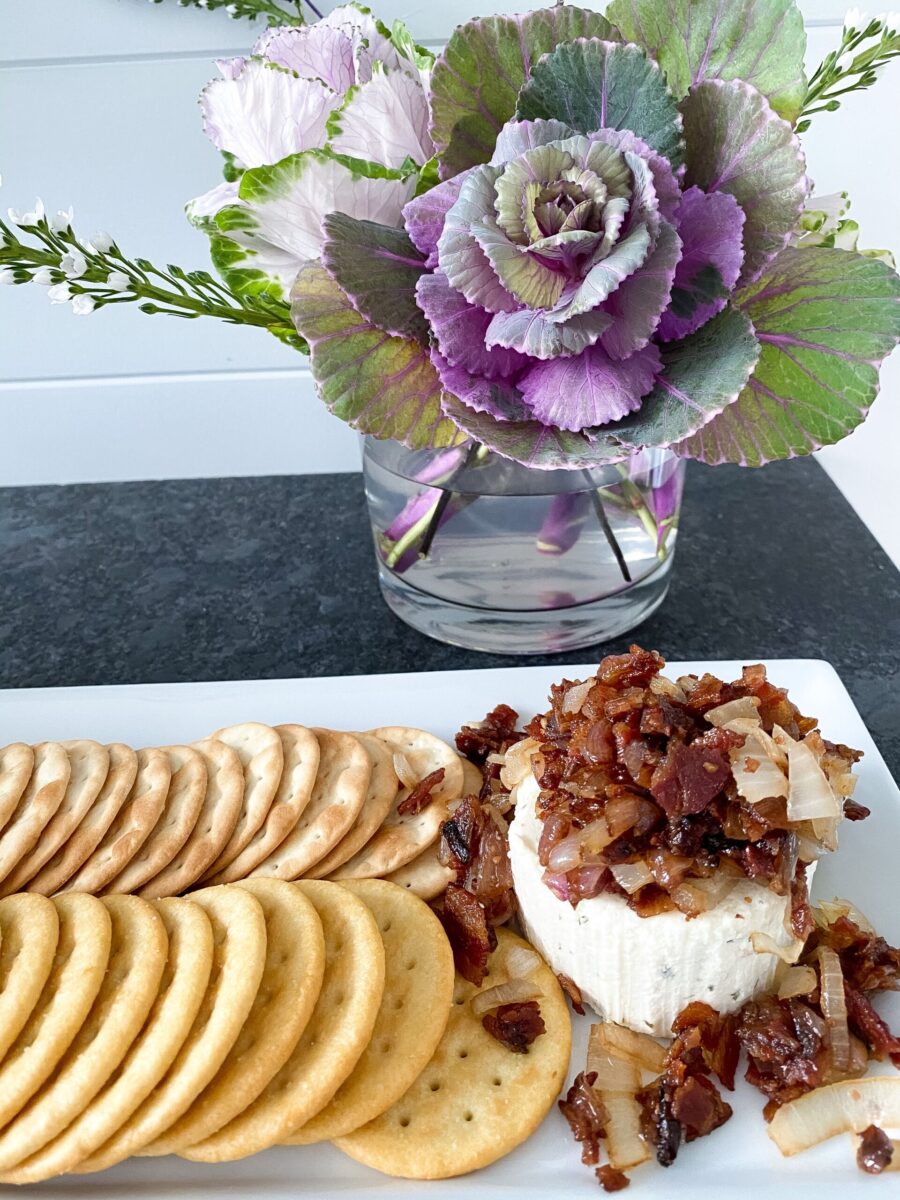 Ingredients
4 strips bacon, cut into thin strips
1 onion, thinly sliced
3 shallots, thinly sliced
1 garlic clove, minced
1 tablespoon balsamic vinegar
Freshly ground black pepper
One 5.2-ounce package Boursin cheese
2 tablespoons chopped fresh chives
Bread or crackers, as needed for serving
Instructions
1. In a large skillet, cook the bacon over medium-high heat until it is crisp and golden, 4 to 5 minutes. Remove the bacon with a slotted spoon and set aside.
2. Add the onion and shallot to the pan, and reduce the heat to low. Sauté until the onion is caramelized and soft, 25 to 30 minutes.
3. Add the garlic and sauté until fragrant, 1 minute more. Stir in the balsamic vinegar and then the reserved bacon to combine. Season the mixture generously with pepper.
4. Place the Boursin on a serving plate. Pour the hot onion-bacon mixture over the cheese.
5. Garnish with chives. Serve immediately with bread or crackers.