Over the past few years I think I've read a total of maybe 10 books. I enjoy reading but by the time I crash into bed, I either want to fall asleep watching TV or I'm blogging. However, it wasn't until 2021 that I started downloading and listening to audiobooks! I've paid for a few books on Audible that I didn't want to wait for but for the most part I've put my name on the waitlist for audiobooks at my library and wait for them to become available (some of them have been as long as 12-20 weeks!!!!). Anyway, I am now obsessed with listening to audiobooks. I can get through a book in just a few days by listening to it while I'm running errands, doing chores around the house, cooking dinner, cleaning the kitchen, folding laundry, while I'm taking a bath and sometimes I even pop my AirPods in during the middle of the night if I wake up and can't go back to sleep.
OK, so here is a roundup of the books I've read so far in 2021. I decided not to include a handful that I started but couldn't finish.
Rating 4.5/5 I recently finished Pretty Things, a reader recommended psychological thriller by Janelle Brown! I realllllly liked it. The characters were well done, the plot was really interesting (social media star gets scammed by a seasoned con artist) and the book was beautifully written. And I just learned that Amazon is adapting the book to a movie, starring Nicole Kidman!
Book Summary: Nina once bought into the idea that her fancy liberal arts degree would lead to a fulfilling career. When that dream crashed, she turned to stealing from rich kids in L.A. alongside her wily Irish boyfriend, Lachlan. Nina learned from the best: Her mother was the original con artist, hustling to give her daughter a decent childhood despite their wayward life. But when her mom gets sick, Nina puts everything on the line to help her, even if it means running her most audacious, dangerous scam yet.
Vanessa is a privileged young heiress who wanted to make her mark in the world. Instead she becomes an Instagram influencer—traveling the globe, receiving free clothes and products, and posing for pictures in exotic locales. But behind the covetable façade is a life marked by tragedy. After a broken engagement, Vanessa retreats to her family's sprawling mountain estate, Stonehaven: a mansion of dark secrets not just from Vanessa's past, but from that of a lost and troubled girl named Nina.
Nina's, Vanessa's, and Lachlan's paths collide here, on the cold shores of Lake Tahoe, where their intertwined lives give way to a winter of aspiration and desire, duplicity and revenge.
This dazzling, twisty, mesmerizing novel showcases acclaimed author Janelle Brown at her best, as two brilliant, damaged women try to survive the greatest game of deceit and destruction they will ever play.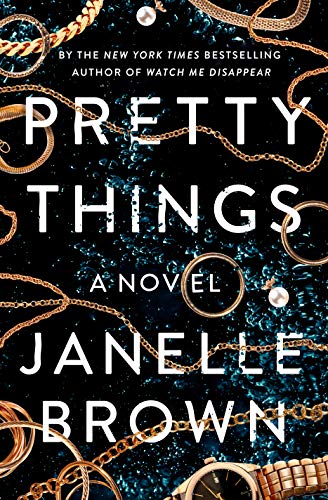 Rating 3/5: I downloaded Then She Was Gone by Lisa Jewell on Hoopla since it was recommended by Amazon since I liked The Silent Patient. I did like this book, but I didn't love it. The book was well written and suspenseful which kept me going, but (without giving away any spoilers) I just felt the plot (while interesting!) was a bit of a stretch. However, there are almost 23K reviews on Amazon so take my review with a grain of salt. In my opinion, there are better thrillers out there.
Book Summary: Ellie Mack was the perfect daughter. She was fifteen, the youngest of three. Beloved by her parents, friends, and teachers, and half of a teenaged golden couple. Ellie was days away from an idyllic post-exams summer vacation, with her whole life ahead of her.
And then she was gone.
Now, her mother Laurel Mack is trying to put her life back together. It's been ten years since her daughter disappeared, seven years since her marriage ended, and only months since the last clue in Ellie's case was unearthed. So when she meets an unexpectedly charming man in a café, no one is more surprised than Laurel at how quickly their flirtation develops into something deeper. Before she knows it, she's meeting Floyd's daughters—and his youngest, Poppy, takes Laurel's breath away.
Because looking at Poppy is like looking at Ellie. And now, the unanswered questions she's tried so hard to put to rest begin to haunt Laurel anew. Where did Ellie go? Did she really run away from home, as the police have long suspected, or was there a more sinister reason for her disappearance? Who is Floyd, really? And why does his daughter remind Laurel so viscerally of her own missing girl?
Rating 4/5: We just finished Untamed by Glennon Doyle in Community Group! With over 2 million copies sold, this chart topping memoir has 43,000+ Amazon reviews and is a popular book club pick!! This was truly such a perfect book to read and discuss with a group of women. A few of our girls had already read the book before (or several times!!) and still took away NEW insights. Of course, there were parts of the book that didn't resonate with some of us, but those made our deep dive discussions even more interesting. I listened to the audio version (which is narrated by Glennon herself) and read the hard copy because I wanted to highlight and dog ear so many pages. I highly recommend inviting a few ladies in your life to dive into this book together and discuss over LOTS of wine.
Book Summary: This is how you find yourself.

There is a voice of longing inside each woman. We strive so mightily to be good: good partners, daughters, mothers, employees, and friends. We hope all this striving will make us feel alive. Instead, it leaves us feeling weary, stuck, overwhelmed, and underwhelmed. We look at our lives and wonder: Wasn't it all supposed to be more beautiful than this? We quickly silence that question, telling ourselves to be grateful, hiding our discontent—even from ourselves.
For many years, Glennon Doyle denied her own discontent. Then, while speaking at a conference, she looked at a woman across the room and fell instantly in love. Three words flooded her mind: There She Is. At first, Glennon assumed these words came to her from on high. But she soon realized they had come to her from within. This was her own voice—the one she had buried beneath decades of numbing addictions, cultural conditioning, and institutional allegiances. This was the voice of the girl she had been before the world told her who to be. Glennon decided to quit abandoning herself and to instead abandon the world's expectations of her. She quit being good so she could be free. She quit pleasing and started living.
Soulful and uproarious, forceful and tender, Untamed is both an intimate memoir and a galvanizing wake-up call. It is the story of how one woman learned that a responsible mother is not one who slowly dies for her children, but one who shows them how to fully live. It is the story of navigating divorce, forming a new blended family, and discovering that the brokenness or wholeness of a family depends not on its structure but on each member's ability to bring her full self to the table. And it is the story of how each of us can begin to trust ourselves enough to set boundaries, make peace with our bodies, honor our anger and heartbreak, and unleash our truest, wildest instincts so that we become women who can finally look at ourselves and say: There She Is.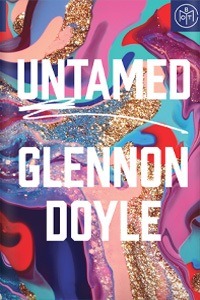 Rating 5/5: An instant New York Times bestseller, winner of MANY awards and popular book club pick, I could not get through Such A Fun Age by Kiley Reid fast enough! This was another book from my friend Abby's list that I absolutely loved and give 5/5 stars, no question. This well-written story explores racism, white privilege, social division, parenthood and more. For those of you who prefer audio books, I wanted to also note that the narrator does an excellent job reading this story! Highly, highly recommend!
Book Summary: A striking and surprising debut novel from an exhilarating new voice, Such a Fun Age is a page-turning and big-hearted story about race and privilege, set around a young black babysitter, her well-intentioned employer, and a surprising connection that threatens to undo them both.
Alix Chamberlain is a woman who gets what she wants and has made a living, with her confidence-driven brand, showing other women how to do the same. So she is shocked when her babysitter, Emira Tucker, is confronted while watching the Chamberlains' toddler one night, walking the aisles of their local high-end supermarket. The store's security guard, seeing a young black woman out late with a white child, accuses Emira of kidnapping two-year-old Briar. A small crowd gathers, a bystander films everything, and Emira is furious and humiliated. Alix resolves to make things right.
But Emira herself is aimless, broke, and wary of Alix's desire to help. At twenty-five, she is about to lose her health insurance and has no idea what to do with her life. When the video of Emira unearths someone from Alix's past, both women find themselves on a crash course that will upend everything they think they know about themselves, and each other.
With empathy and piercing social commentary, Such a Fun Age explores the stickiness of transactional relationships, what it means to make someone "family," and the complicated reality of being a grown up. It is a searing debut for our times.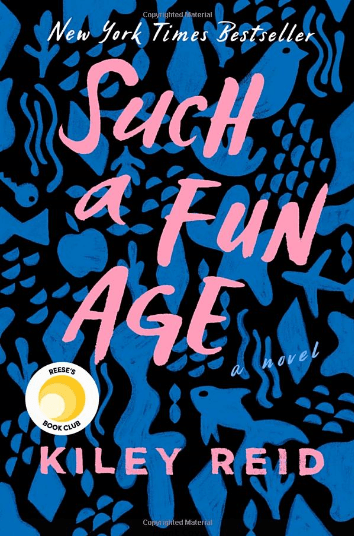 Rating 4/5: I really liked The Guest List by Lucy Foley. This book was recommended in the comments of one of my recent book review posts by another reader based on what I've been liking so far, and this novel is listed as one of New York Times "best thrillers of 2020.". I was worried that it would be hard to keep up with the characters in the audio version, especially since you need to pay attention to clues along the way, but I was able to follow and stay engaged from start to finish. And I loved the twist at the end.
Book Summary: The bride – The plus one – The best man – The wedding planner – The bridesmaid – The body
On an island off the coast of Ireland, guests gather to celebrate two people joining their lives together as one. The groom: handsome and charming, a rising television star. The bride: smart and ambitious, a magazine publisher. It's a wedding for a magazine, or for a celebrity: the designer dress, the remote location, the luxe party favors, the boutique whiskey. The cell phone service may be spotty and the waves may be rough, but every detail has been expertly planned and will be expertly executed.
But perfection is for plans, and people are all too human. As the champagne is popped and the festivities begin, resentments and petty jealousies begin to mingle with the reminiscences and well wishes. The groomsmen begin the drinking game from their school days. The bridesmaid not-so-accidentally ruins her dress. The bride's oldest (male) friend gives an uncomfortably caring toast.
And then someone turns up dead. Who didn't wish the happy couple well? And perhaps more important, why?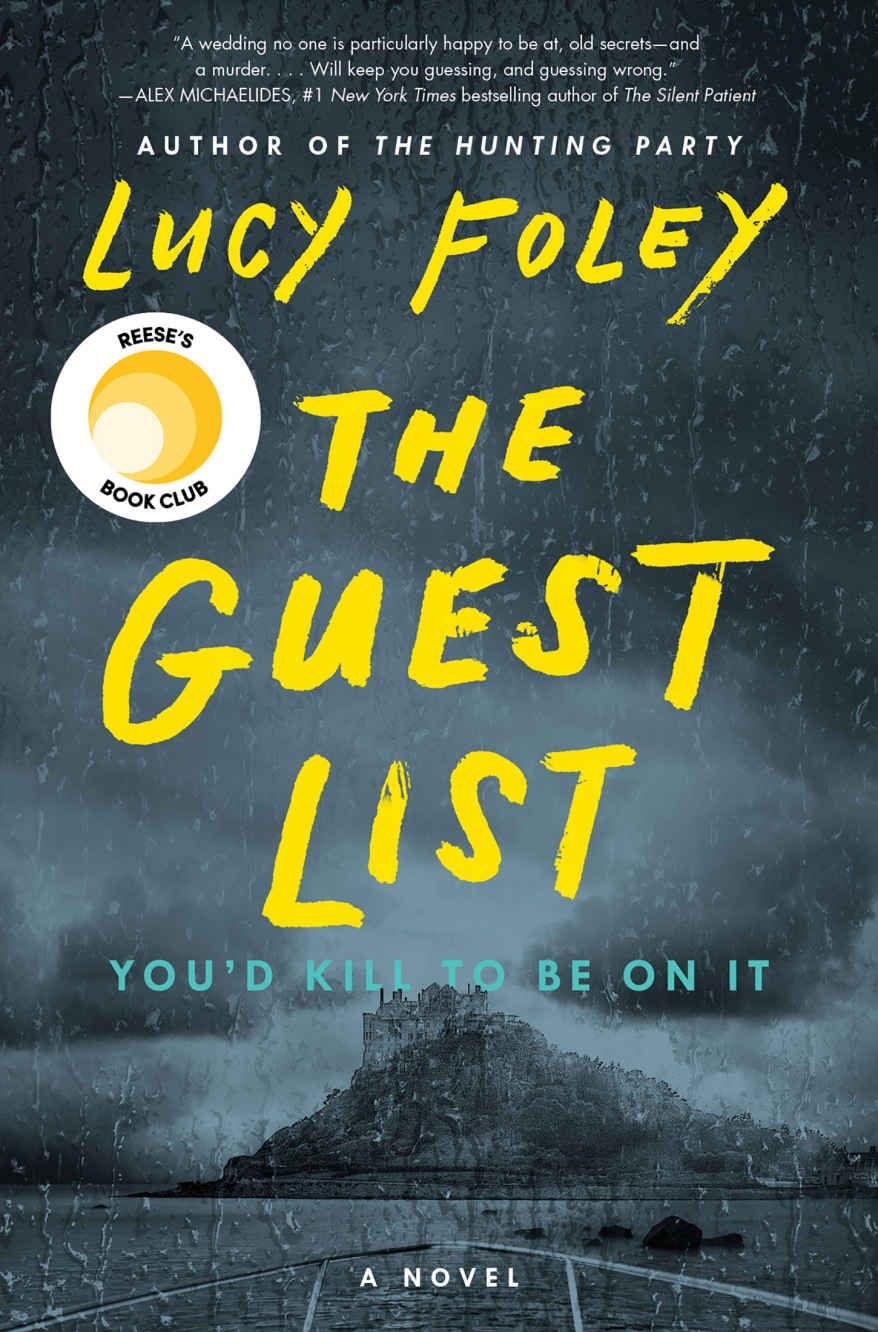 Rating 4.5/5: I recently devoured The Push by Ashley Audrain in just two days, staying up late and listening to it in the middle of the night when I couldn't sleep. This reader recommended psychological drama was gut wrenching and sent me on an emotional rollercoaster — and yet, despite the sinister and disturbing story line (nature vs nurture), I couldn't put it down. The characters were all so interesting and the sad, twisted tale will have your stomach in knots. Warning (multiple trigger issues): this book is DARK, tragic and disturbing. It is definitely not for everyone as it includes domestic violence, child abuse and child death.

Book Summary: A tense, page-turning psychological drama about the making and breaking of a family—and a woman whose experience of motherhood is nothing at all what she hoped for—and everything she feared.
Blythe Connor is determined that she will be the warm, comforting mother to her new baby Violet that she herself never had.
But in the thick of motherhood's exhausting early days, Blythe becomes convinced that something is wrong with her daughter—she doesn't behave like most children do.
Or is it all in Blythe's head? Her husband, Fox, says she's imagining things. The more Fox dismisses her fears, the more Blythe begins to question her own sanity, and the more we begin to question what Blythe is telling us about her life as well.
Then their son Sam is born—and with him, Blythe has the blissful connection she'd always imagined with her child. Even Violet seems to love her little brother. But when life as they know it is changed in an instant, the devastating fall-out forces Blythe to face the truth.
The Push is a tour de force you will read in a sitting, an utterly immersive novel that will challenge everything you think you know about motherhood, about what we owe our children, and what it feels like when women are not believed.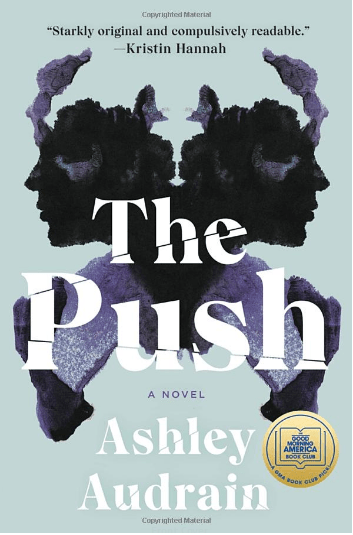 Rating 2.5/5: I took a psychological thriller break with The Exiles by Christina Baker Kline. This book had really a good storyline but I listened to it while I was too distracted and multi-tasking so I kept falling behind and losing interest. However, there are 2500+ reviews on Amazon for this 4.5 star rated novel and it's being optioned for TV, so take my review with a grain of salt.
Book Summary: Seduced by her employer's son, Evangeline, a naïve young governess in early nineteenth-century London, is discharged when her pregnancy is discovered and sent to the notorious Newgate Prison. After months in the fetid, overcrowded jail, she learns she is sentenced to "the land beyond the seas," Van Diemen's Land, a penal colony in Australia. Though uncertain of what awaits, Evangeline knows one thing: the child she carries will be born on the months-long voyage to this distant land.
During the journey on a repurposed slave ship, the Medea, Evangeline strikes up a friendship with Hazel, a girl little older than her former pupils who was sentenced to seven years transport for stealing a silver spoon. Canny where Evangeline is guileless, Hazel—a skilled midwife and herbalist—is soon offering home remedies to both prisoners and sailors in return for a variety of favors.
Though Australia has been home to Aboriginal people for more than 50,000 years, the British government in the 1840s considers its fledgling colony uninhabited and unsettled, and views the natives as an unpleasant nuisance. By the time the Medea arrives, many of them have been forcibly relocated, their land seized by white colonists. One of these relocated people is Mathinna, the orphaned daughter of the Chief of the Lowreenne tribe, who has been adopted by the new governor of Van Diemen's Land.
In this gorgeous novel, Christina Baker Kline brilliantly recreates the beginnings of a new society in a beautiful and challenging land, telling the story of Australia from a fresh perspective, through the experiences of Evangeline, Hazel, and Mathinna. While life in Australia is punishing and often brutally unfair, it is also, for some, an opportunity: for redemption, for a new way of life, for unimagined freedom. Told in exquisite detail and incisive prose, The Exiles is a story of grace born from hardship, the unbreakable bonds of female friendships, and the unfettering of legacy.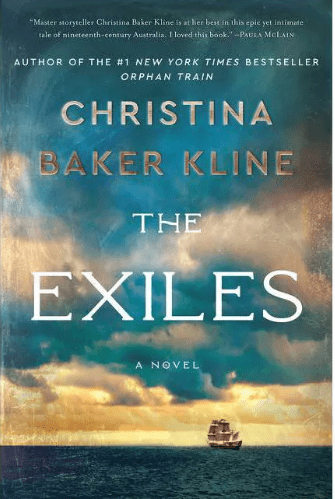 Rating 4.5/5: It is absolutely no surprise that Hidden Valley Road: Inside The Mind of An American Family by Robert Kolker was named a "Best Book of the Year" by The New York Times, The Washington Post, NPR, TIME, Slate, Smithsonian, The New York Post, and Amazon. An extraordinary true story about a midcentury American family with twelve children, six of them diagnosed with schizophrenia, that became science's great hope in the quest to understand the disease. The riveting book was very well written and I flew through it in a few days.
Book Summary:
Don and Mimi Galvin seemed to be living the American dream. After World War II, Don's work with the Air Force brought them to Colorado, where their twelve children perfectly spanned the baby boom: the oldest born in 1945, the youngest in 1965. In those years, there was an established script for a family like the Galvins–aspiration, hard work, upward mobility, domestic harmony–and they worked hard to play their parts. But behind the scenes was a different story: psychological breakdown, sudden shocking violence, hidden abuse. By the mid-1970s, six of the ten Galvin boys, one after another, were diagnosed as schizophrenic. How could all this happen to one family?
What took place inside the house on Hidden Valley Road was so extraordinary that the Galvins became one of the first families to be studied by the National Institute of Mental Health. Their story offers a shadow history of the science of schizophrenia, from the era of institutionalization, lobotomy, and the schizophrenogenic mother to the search for genetic markers for the disease, always amid profound disagreements about the nature of the illness itself. And unbeknownst to the Galvins, samples of their DNA informed decades of genetic research that continues today, offering paths to treatment, prediction, and even eradication of the disease for future generations.
With clarity and compassion, bestselling and award-winning author Robert Kolker uncovers one family's unforgettable legacy of suffering, love, and hope.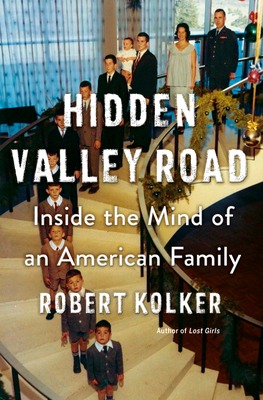 Rating 2.5/5: I was really excited when the audiobook of Lisa Jewell's The Family Upstairs finally became available for download. There are 17,000+ Amazon reviews raving about this New York Times bestseller, plus several of you recommended it too — so take my review with a grain of salt. I had a hard time with this book. And I think the main reason was because I listened to most of this while multi-tasking this week. In fact, I restarted it 3 separate times because I kept missing important parts and then just couldn't keep up with the storyline or all the characters. The book is narrated by 3 different readers so that also confused me at times. Anyway, I would recommend reading the Amazon reviews for yourself and opt for reading the book versus listening to the audio version!
Book Summary: Be careful who you let in.
Soon after her twenty-fifth birthday, Libby Jones returns home from work to find the letter she's been waiting for her entire life. She rips it open with one driving thought: I am finally going to know who I am.
She soon learns not only the identity of her birth parents, but also that she is the sole inheritor of their abandoned mansion on the banks of the Thames in London's fashionable Chelsea neighborhood, worth millions. Everything in Libby's life is about to change. But what she can't possibly know is that others have been waiting for this day as well—and she is on a collision course to meet them.
Twenty-five years ago, police were called to 16 Cheyne Walk with reports of a baby crying. When they arrived, they found a healthy ten-month-old happily cooing in her crib in the bedroom. Downstairs in the kitchen lay three dead bodies, all dressed in black, next to a hastily scrawled note. And the four other children reported to live at Cheyne Walk were gone.
In The Family Upstairs, the master of "bone-chilling suspense" (People) brings us the can't-look-away story of three entangled families living in a house with the darkest of secrets.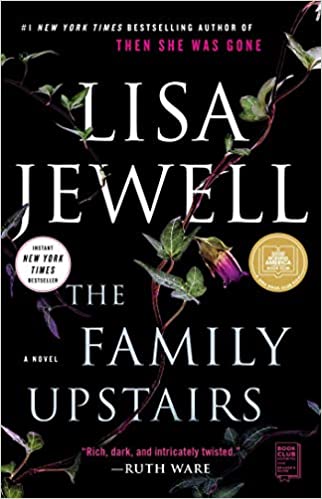 Rating 4/5: The Island of Sea Women by Lisa See was a totally different book than I usually read but it was so interesting and beautifully written. I will warn you that there are parts of this book that are absolutely gut wrenching and disturbing though.
Book Summary: Despite their love for each other, Mi-ja and Young-sook find it impossible to ignore their differences. The Island of Sea Women takes place over many decades, beginning during a period of Japanese colonialism in the 1930s and 1940s, followed by World War II, the Korean War, through the era of cell phones and wet suits for the women divers. Throughout this time, the residents of Jeju find themselves caught between warring empires. Mi-ja is the daughter of a Japanese collaborator. Young-sook was born into a long line of haenyeo and will inherit her mother's position leading the divers in their village. Little do the two friends know that forces outside their control will push their friendship to the breaking point.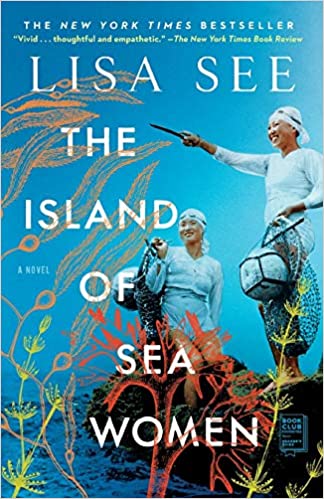 Rating 5/5: My favorite book of the year so far. OMG — I could not devour The Silent Patient fast enough. The plot is absolutely captivating. The twist and turns are thrilling and I did NOT see the ending coming. If you read this, I'd love to know if you figure it out before the last page!! The characters are SO well done in this book too. And honestly, I loved the narrators in the audio version. I cannot recommend this book enough and am just so sad I've finished it.
Book Summary: Alicia Berenson's life is seemingly perfect. A famous painter married to an in-demand fashion photographer, she lives in a grand house with big windows overlooking a park in one of London's most desirable areas. One evening her husband Gabriel returns home late from a fashion shoot, and Alicia shoots him five times in the face, and then never speaks another word.
Alicia's refusal to talk, or give any kind of explanation, turns a domestic tragedy into something far grander, a mystery that captures the public imagination and casts Alicia into notoriety. The price of her art skyrockets, and she, the silent patient, is hidden away from the tabloids and spotlight at the Grove, a secure forensic unit in North London.
Theo Faber is a criminal psychotherapist who has waited a long time for the opportunity to work with Alicia. His determination to get her to talk and unravel the mystery of why she shot her husband takes him down a twisting path into his own motivations―a search for the truth that threatens to consume him….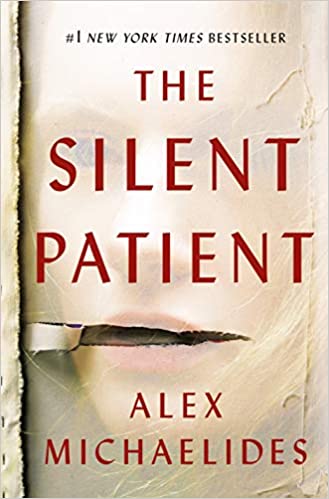 Rating: 4/5 I just finished The Four Winds by Kristin Hannah! This depression-era tale was absolutely captivating and I binged through it (just as many of you had) in just a few days and finished it in tears. This heartbreaking but beautiful story follows a family from the Texas plains to the California coast in hopes for a better life. I absolutely loved the characters and should also mention that the narrator was absolutely terrific which made the story that much better! My rating?! I'd give it 4 out of 5 stars and would definitely recommend if you like historical fiction.
Book Summary: Texas, 1934. Millions are out of work and a drought has broken the Great Plains. Farmers are fighting to keep their land and their livelihoods as the crops are failing, the water is drying up, and dust threatens to bury them all. One of the darkest periods of the Great Depression, the Dust Bowl era, has arrived with a vengeance.
In this uncertain and dangerous time, Elsa Martinelli—like so many of her neighbors—must make an agonizing choice: fight for the land she loves or go west, to California, in search of a better life. The Four Winds is an indelible portrait of America and the American Dream, as seen through the eyes of one indomitable woman whose courage and sacrifice will come to define a generation.