Sharing a few new (and some longtime) favorite items from Amazon this month…
Refills
Kicking off the list with our favorite items we refilled this month: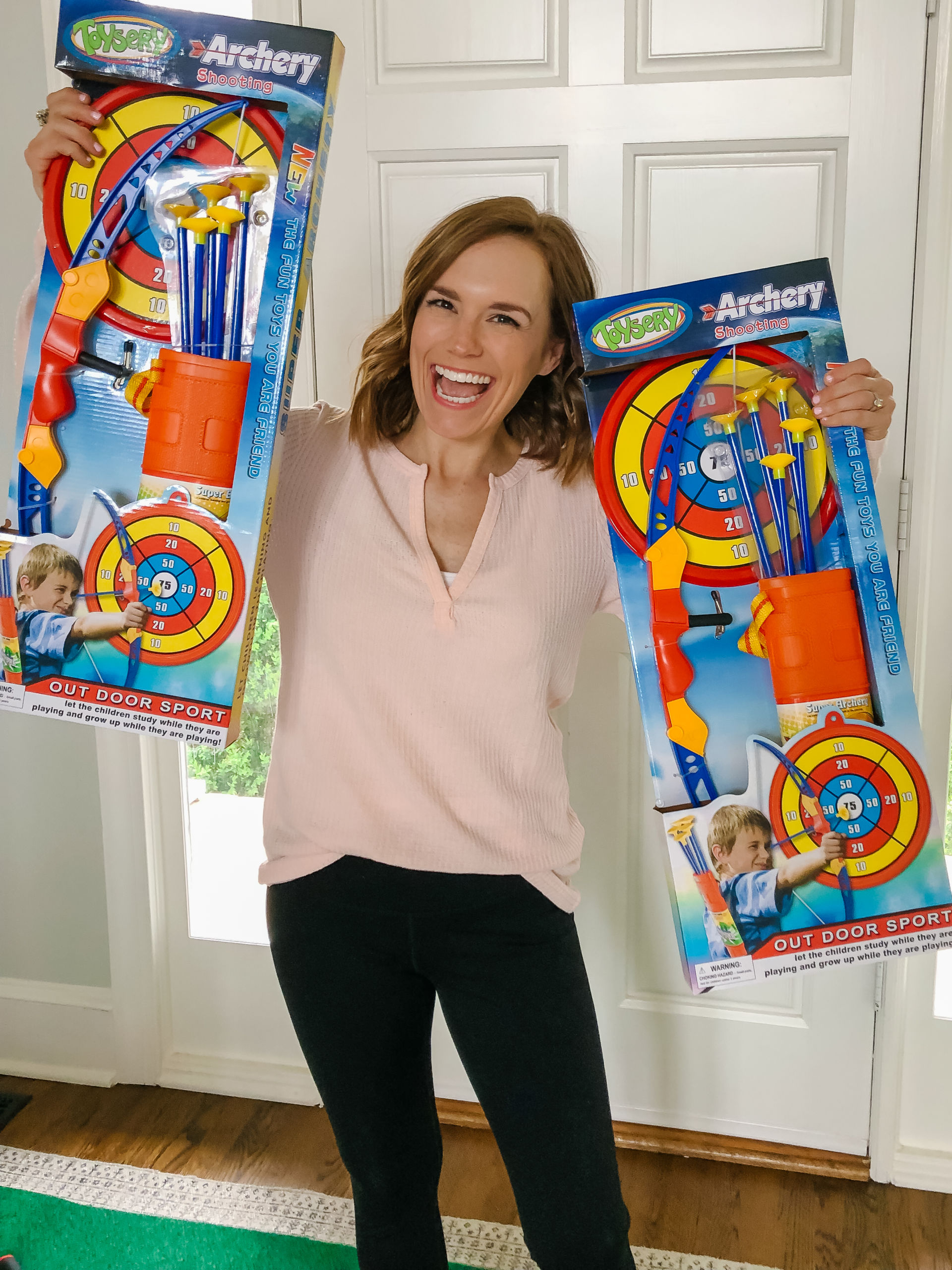 Items On The Way
In my quest to prevent more hair loss, I've purchased lots of products over the past year. I've already shared my love for this shampoo and conditioner (which I included in my gift guides), but I wanted to share this amazing silicone scalp massager that I use in the shower. Not only is this soft hair brush super effective at cleaning your scalp (which is especially good for me since I don't wash my hair every day), it promotes blood circulation which helps foster hair growth. I've seen huge improvements in my hair loss over the past few months, but I honestly have no clue which product to attribute it to since I now use so many things!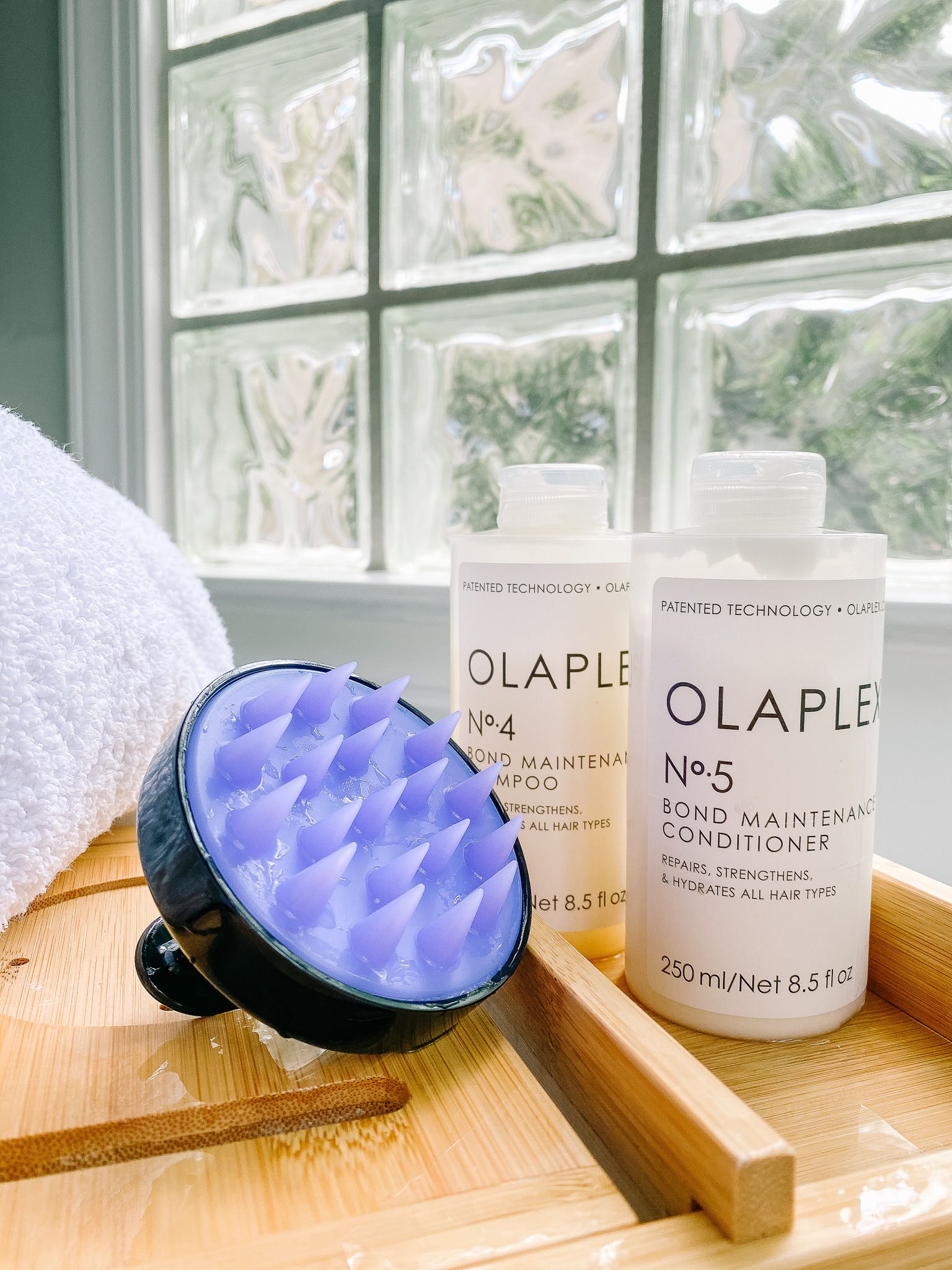 Speaking of hair growth, I just ran out of my Sugar Bear Hair Gummies and decided to give these HUM Hair Gummies a shot after reading the reviews, plus they are a little less expensive. I really like the taste of these.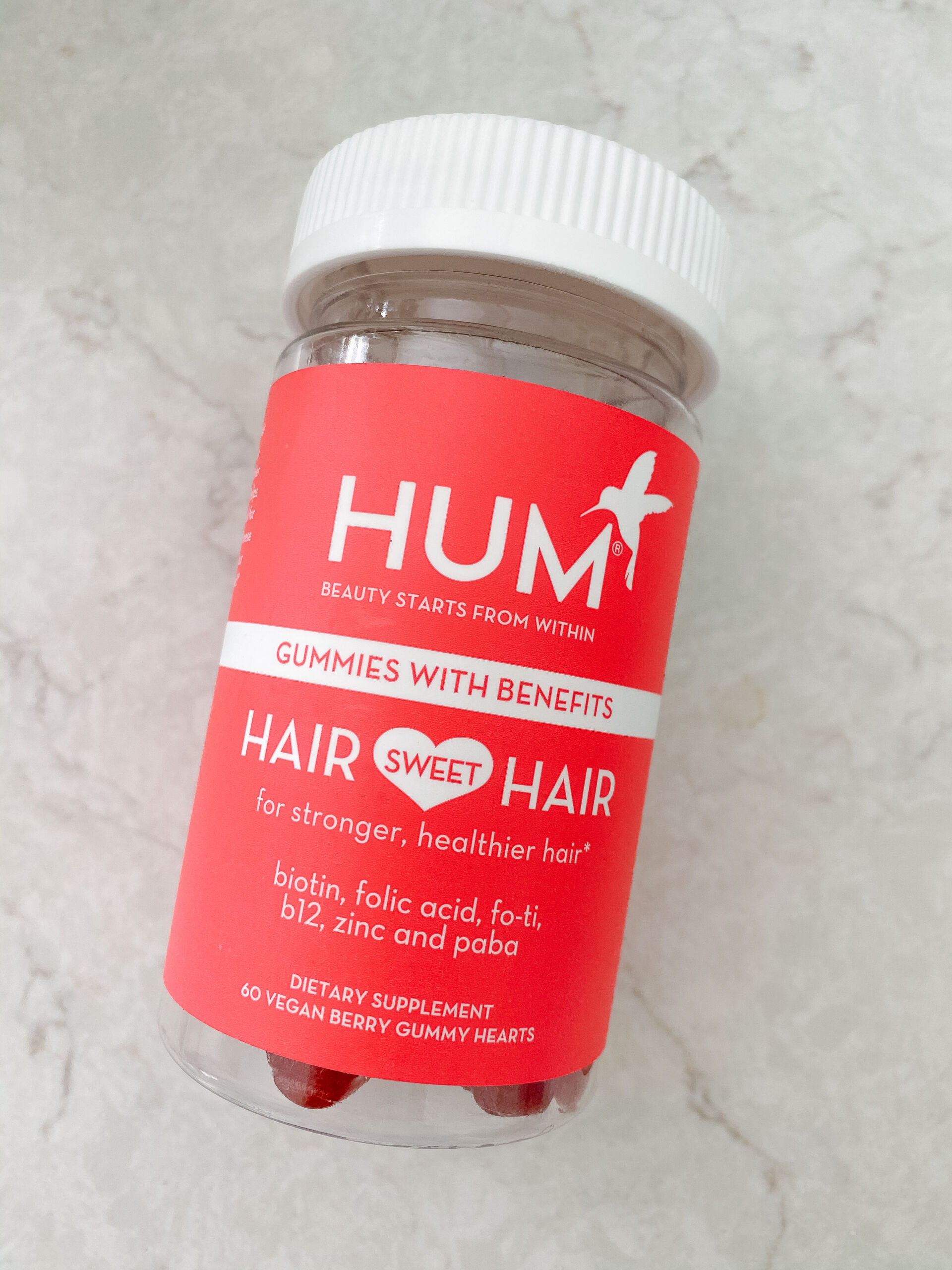 I absolutely adore this cute Swim Cover-Up Dress. It comes in a rainbow of colors. I purchased it last summer and have worn it so much since. Also love this Sun Hat this pair of sunglasses for the beach/pool! Note: I've been adding ALL of my beach/pool favorites HERE!
Re-sharing an amazing product recommendation from my Spring Break post — the Supergoop! Glow Stick. My sister brought this 50 SPF sunscreen stick to the beach and I loved it so much that I immediately purchased one for myself. This dry-oil stick offers glow-boosting hydration and invisible SPF 50 protection. It rolls on SO smooth and leaves a dewy finish without an oily residue. This is going to be one of my top summer products. Highly recommend!!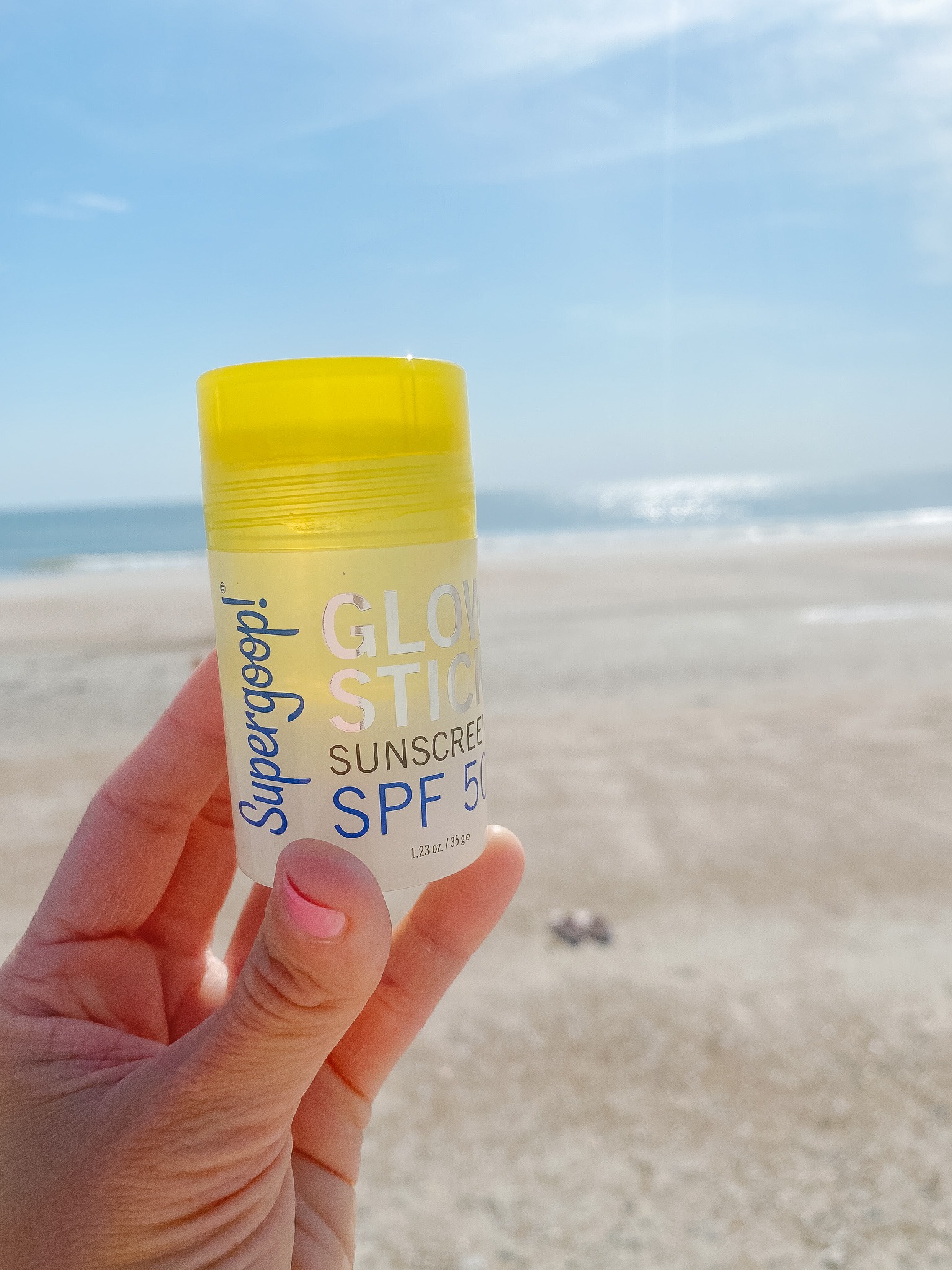 You may remember this swim suit from my one-piece round-up last year. I ended up returning it because the padding was a little awkward. Well, I really liked the fit of the suit SO much so I decided to give it another try in green…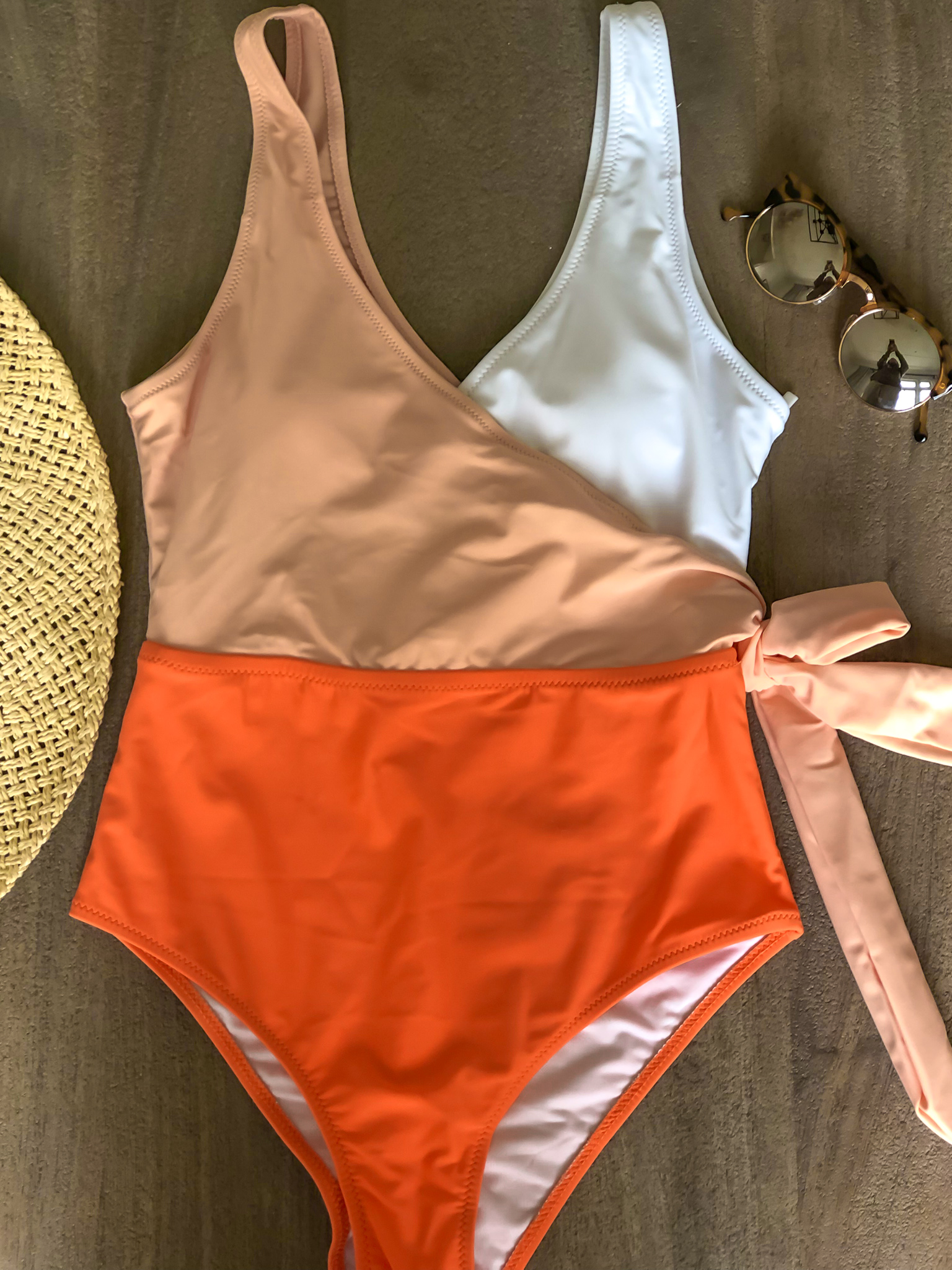 Honestly, the padding in the new suit is still kind of disappointing so I swapped it out with an insert from another suit and I really, really, really love this suit. Although it comes in a rainbow of colors, I am loving this color combo.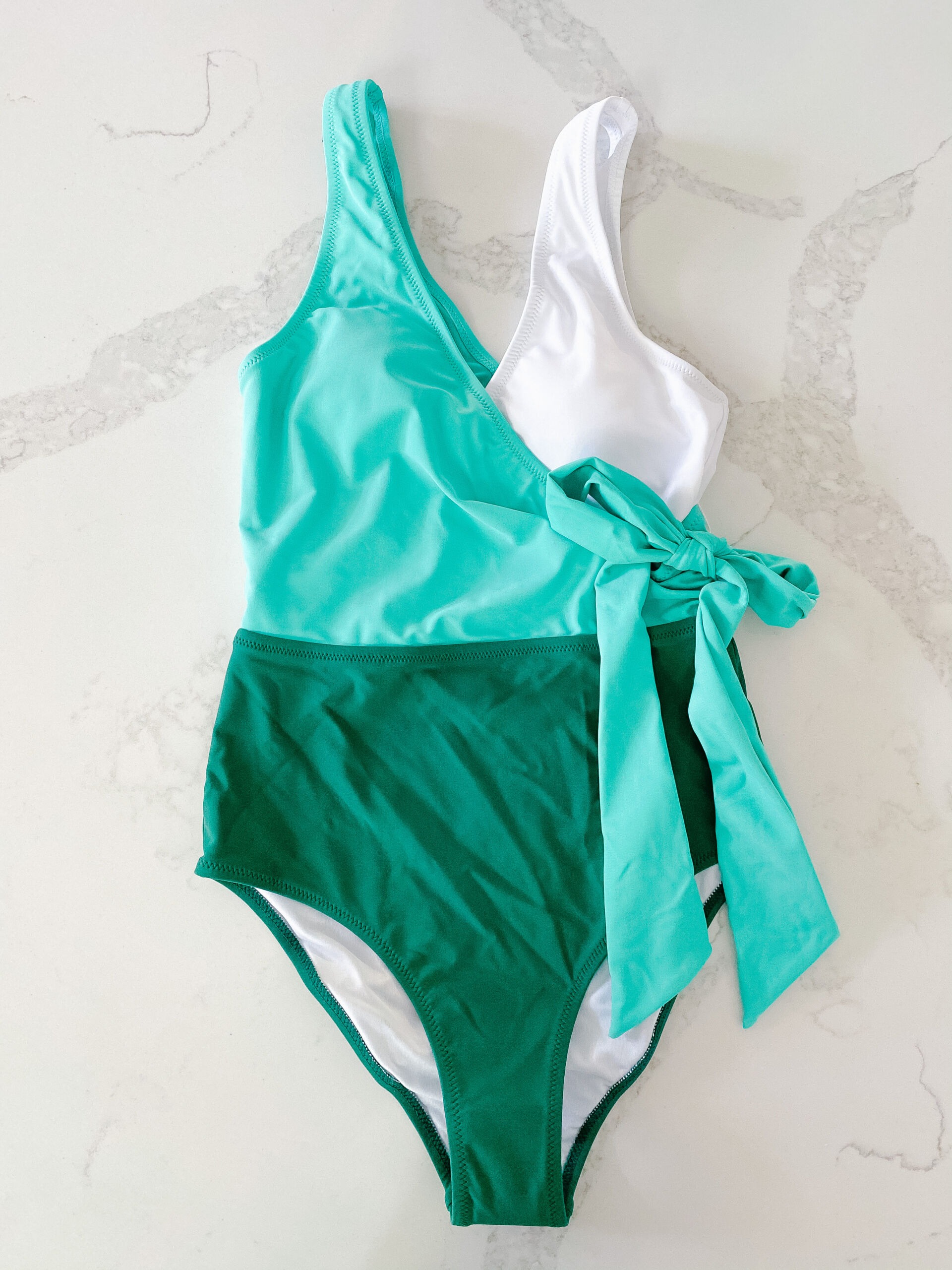 I am so pumped about our newly planted garden! A few weekends ago I picked up 3 types of lettuce to grow this spring in our raised garden. Last year I tried to do vegetables and failed, so I went with lettuce since we go through SO much each week (ahem, Sprinkles)!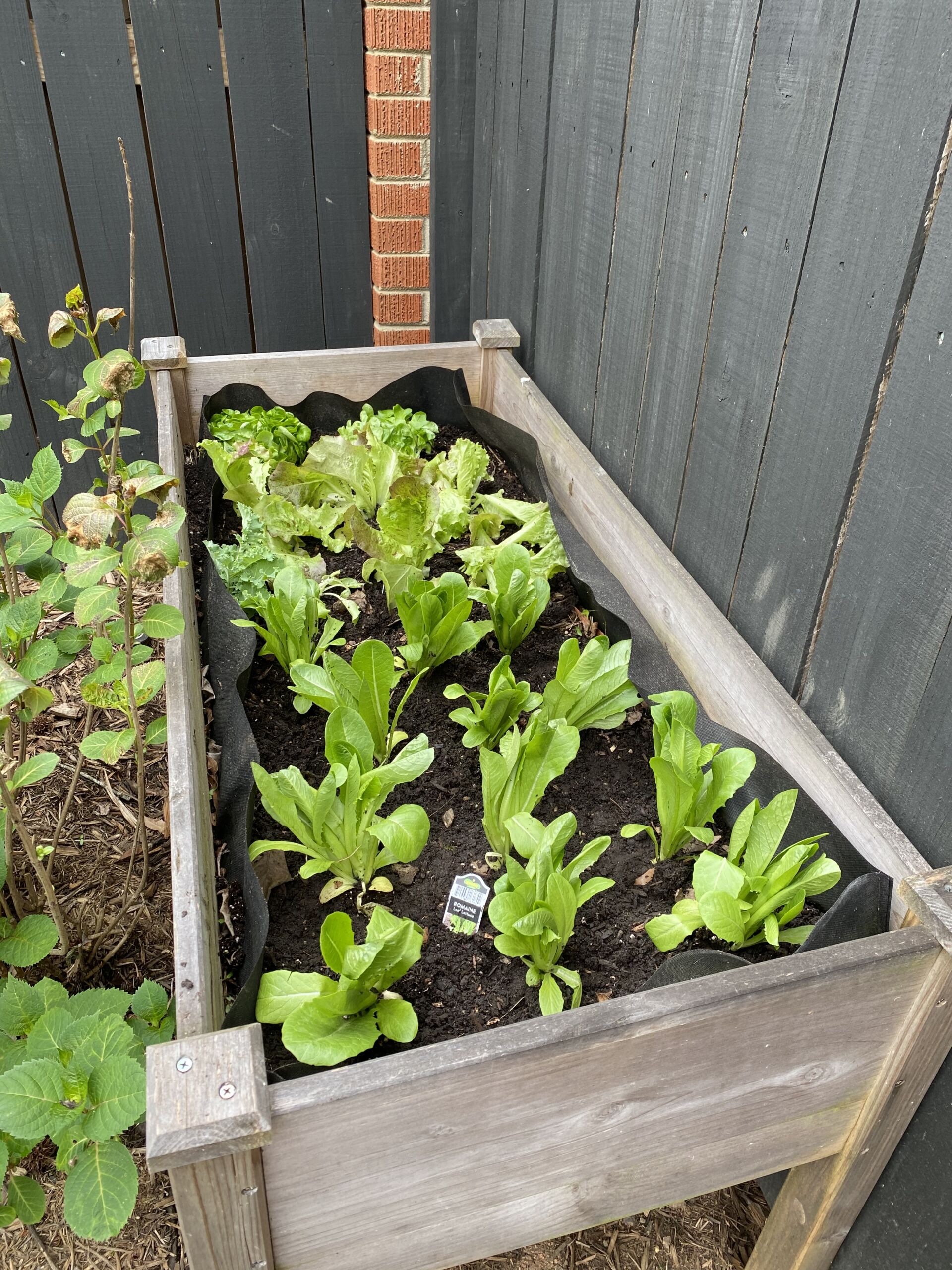 I actually purchased these Vintage Havana sneakers few months ago and they are my go to casual shoe I wear all the time now. They are so cute, come in a bunch of styles and are comfortable. Highly recommend these if you're looking for a fun sneaker.
I would be remiss not to mention my favorite no-show socks if I'm talking about my favorite pair of shoes right now. These socks are consistently a "reader favorite" every month around here. If you haven't purchased them yet, you are going to want to scoop up a pack!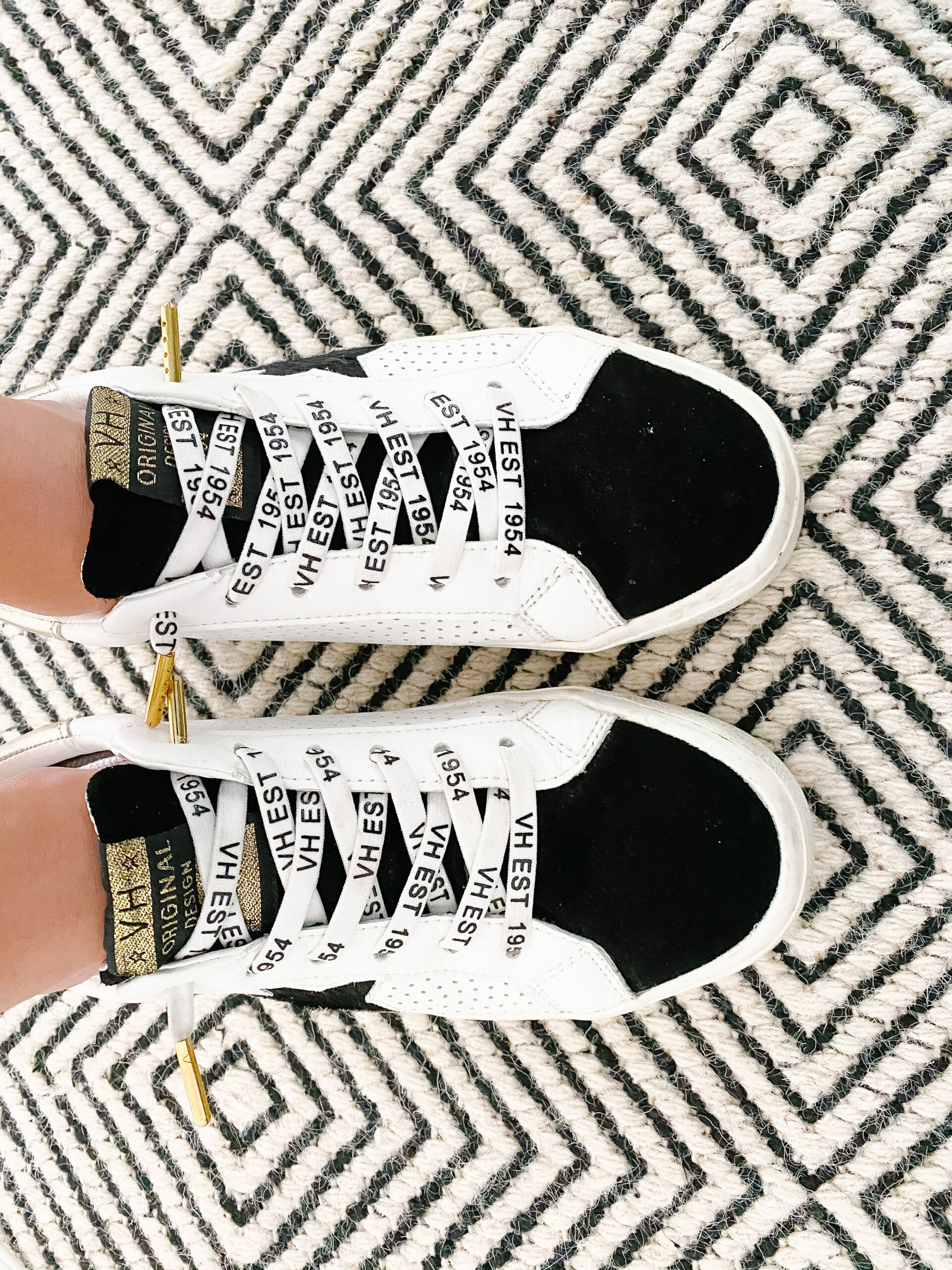 Check out my previous Amazon Favorite posts HERE!