Entertaining in my home is one of my absolute favorite things. In fact, I'm hosting 8 women in my home for dinner tonight! There is just something about hosting people I love around a table of food that brings me tremendous joy. Usually, my spread of appetizers is a mix of store bought items and homemade dips. But today, I'm focusing on my Trader Joe's go to appetizers that are easy to serve and always a hit among my guests…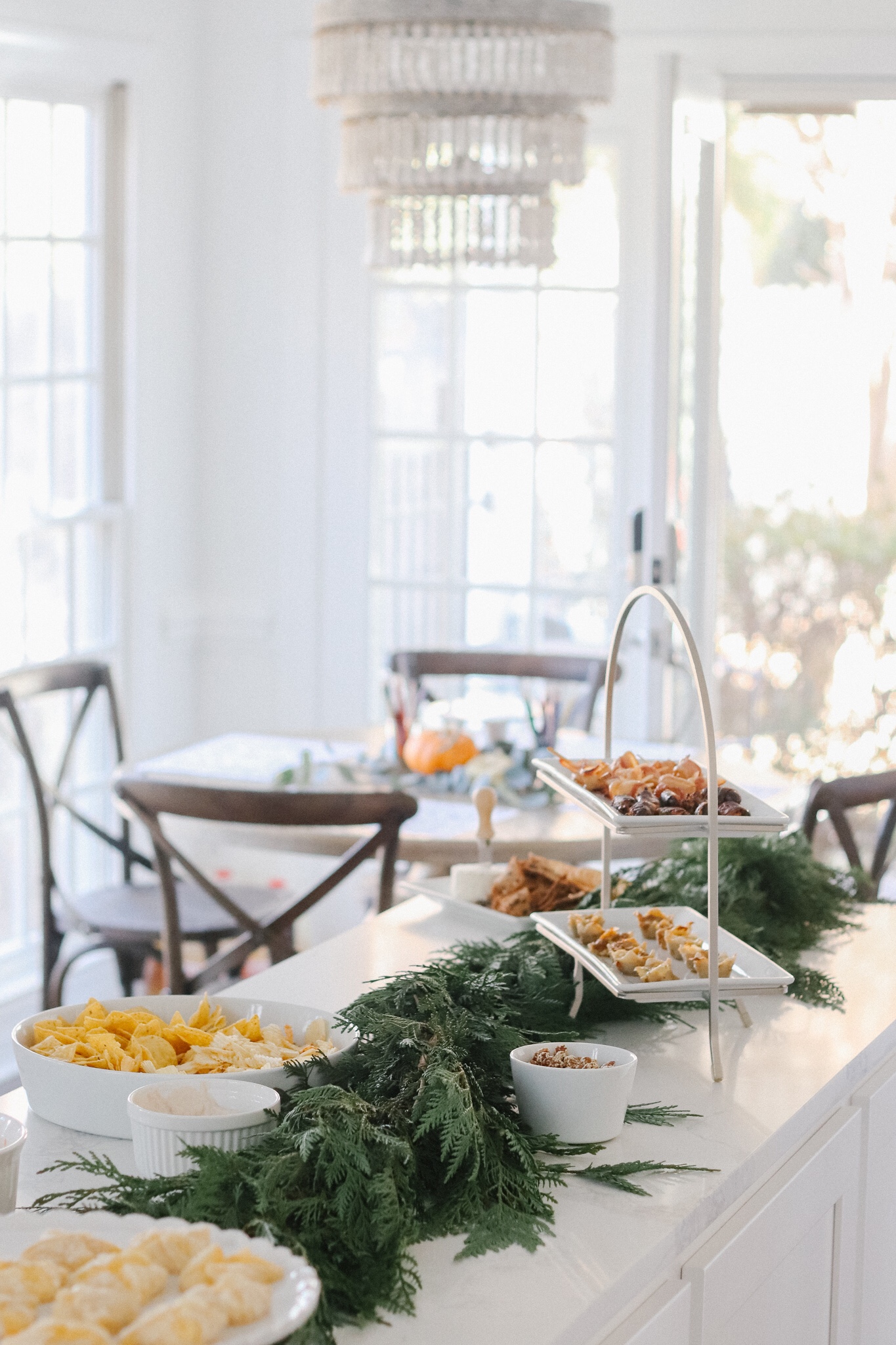 Mini Brie Cheese Wrapped Puff Pastry
These are delicious and sit out well if you're grazing for an extended period of time on small bites!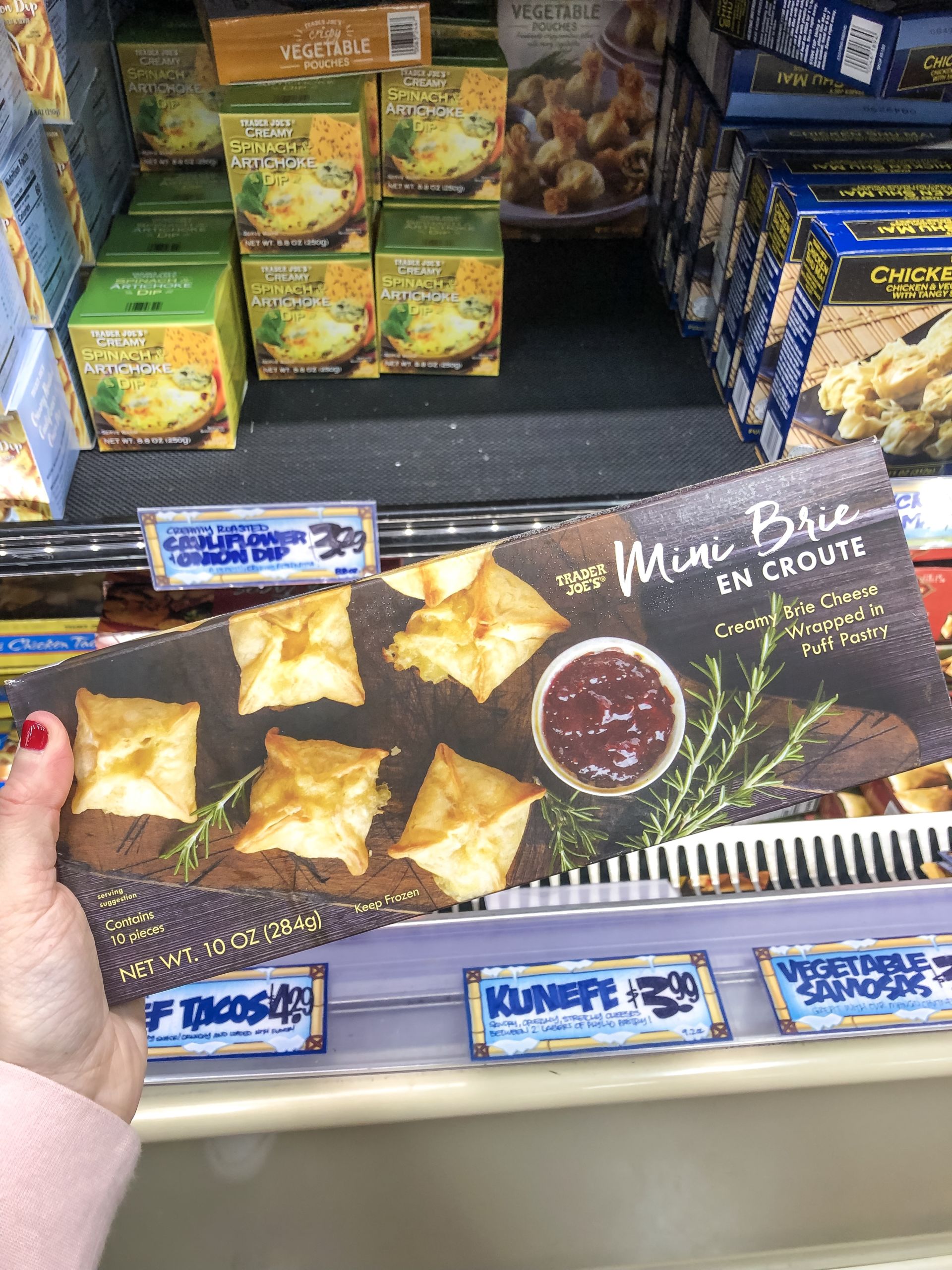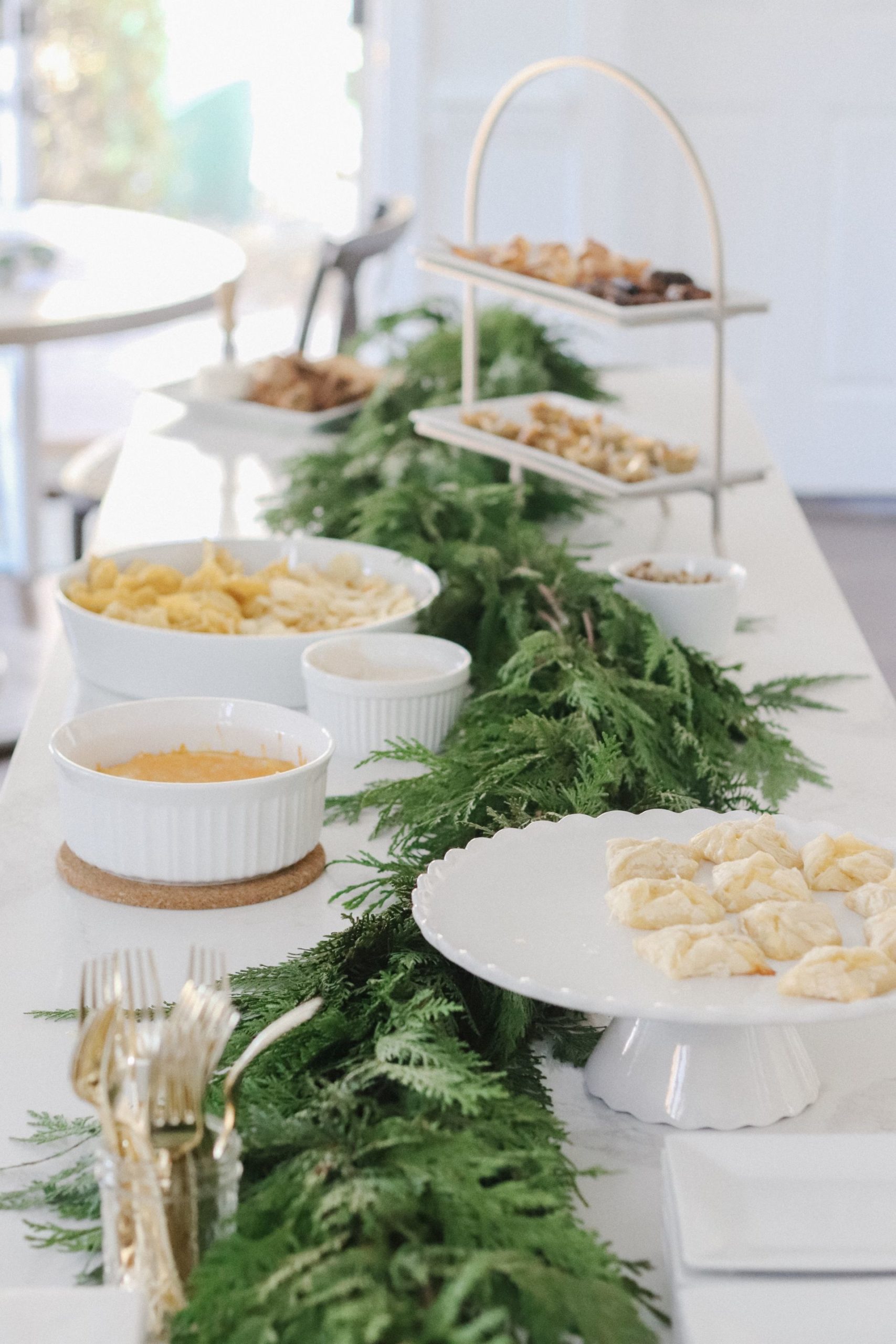 Camebert Cheese & Cranberry Sauce Fillo Bites
What a delicious surprise as you bite into the crunchy, flaky outer shell only to be met with the perfect ratio of cheese and cranberry filling!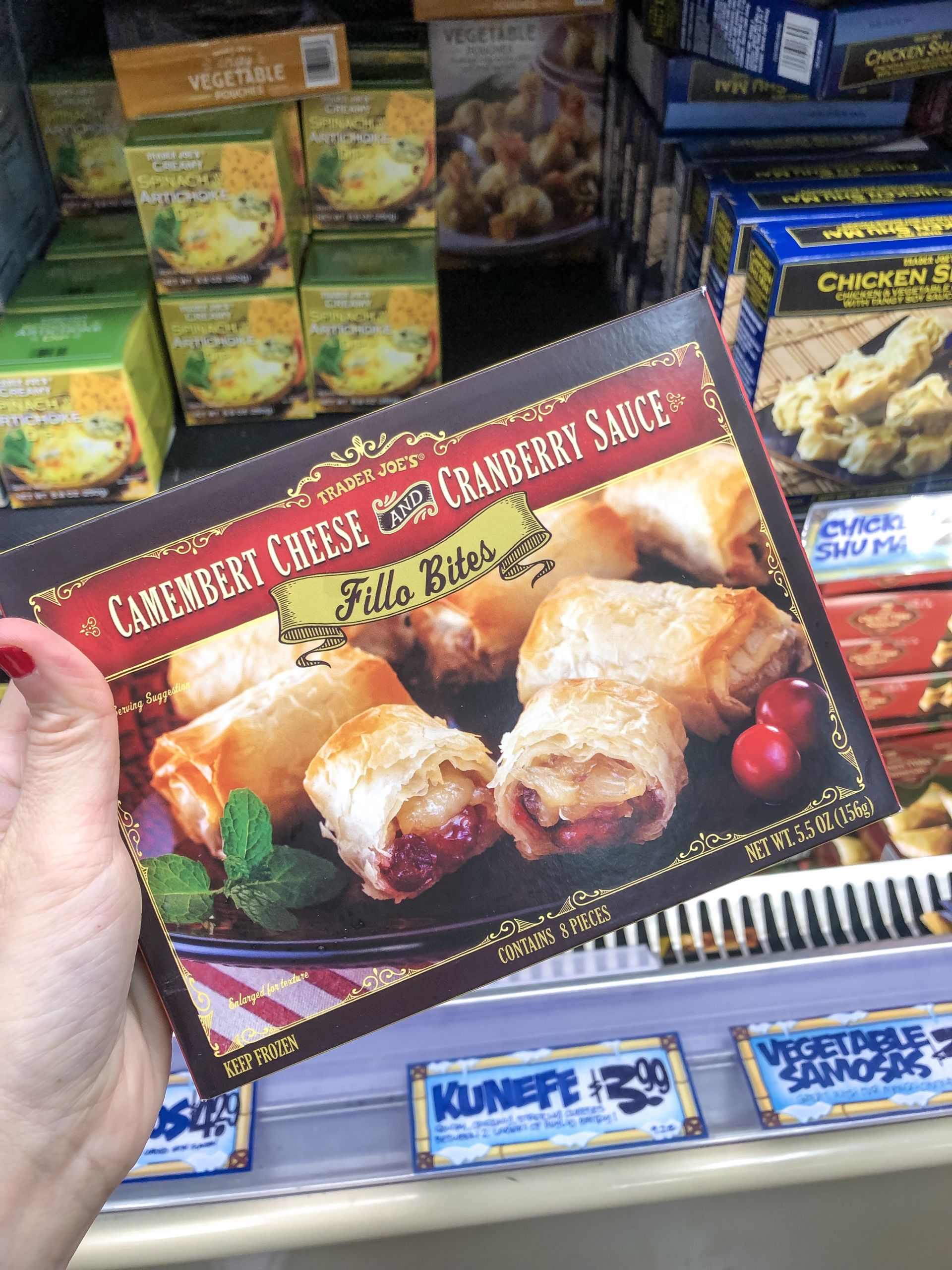 Bacon Wrapped Dates Stuffed with Goat Cheese
Hands down, my favorite appetizer and the one that goes the fastest. If you're looking for a gorgeous appetizer, this is certainly not it. Once baked it looks pretty ugly. However, I promise your guests will be raving over these after the first bite! My best tip: buy several packages of these!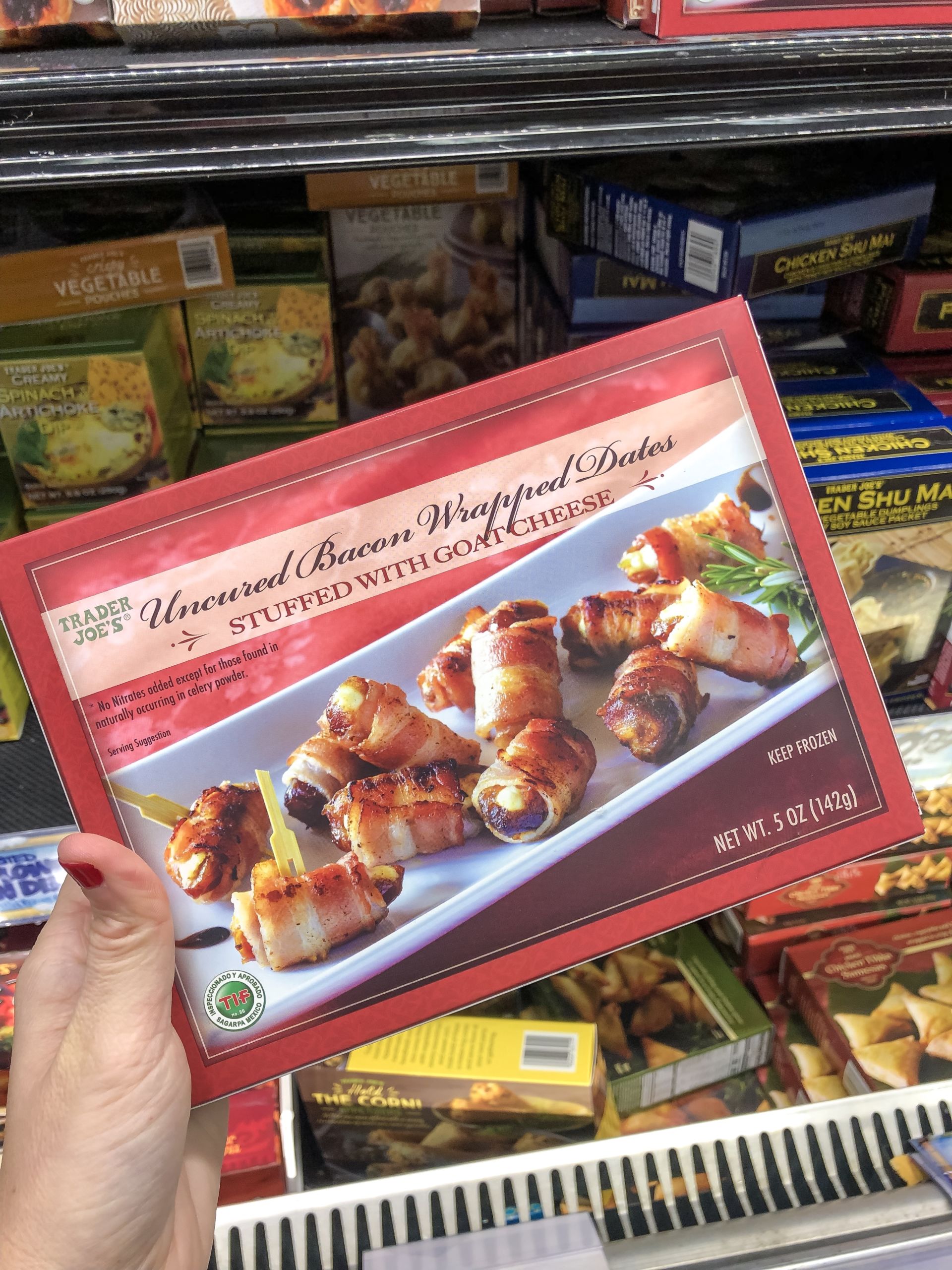 Bacon Wrapped Scallops with Brown Sugar Glaze
Another delicious bacon wrapped appetizer option!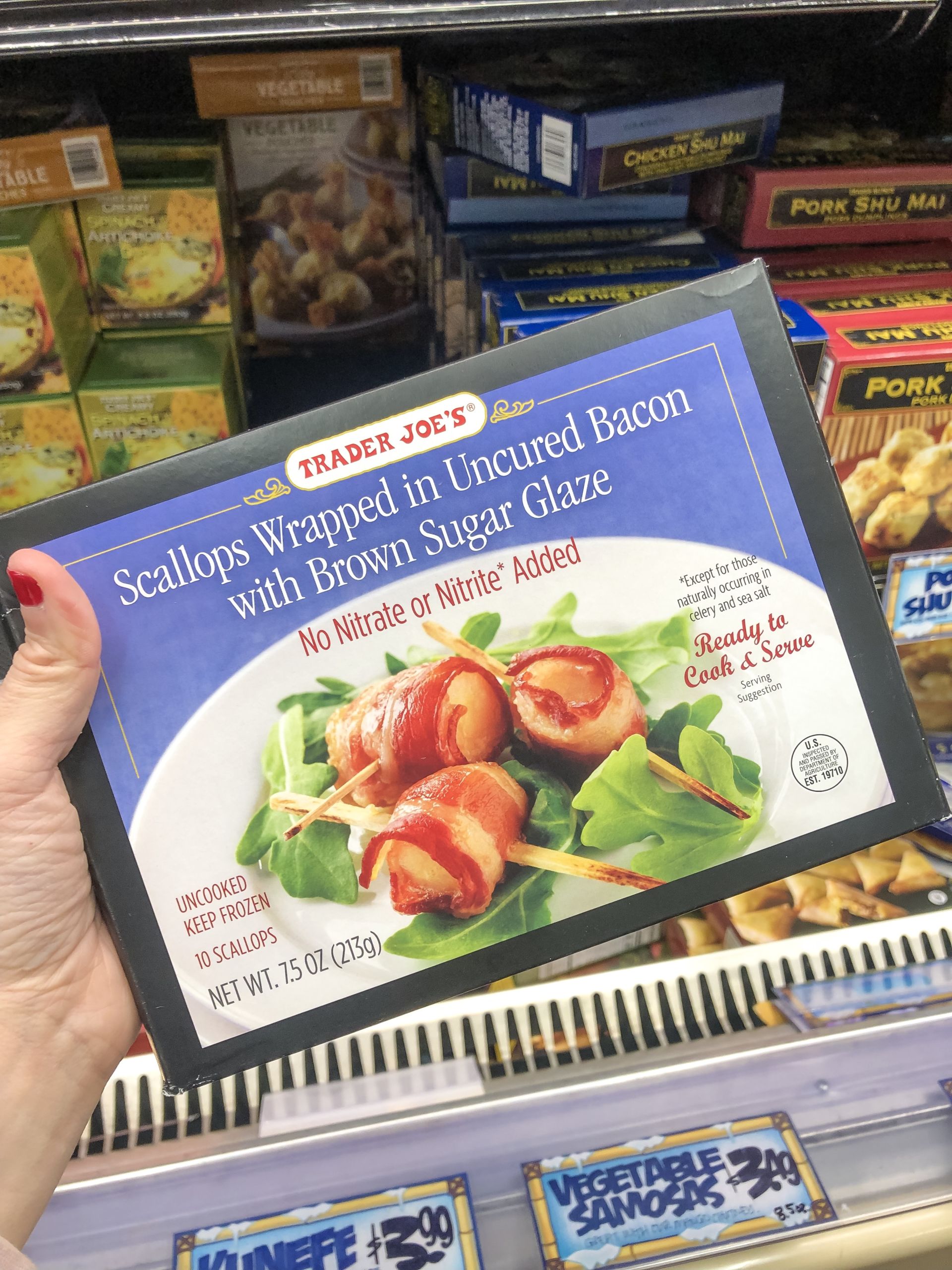 French Onion Soup Bites
These aren't my first choice but definitely still delicious! The little bites bake right in the tray they come in so they are super easy to throw together!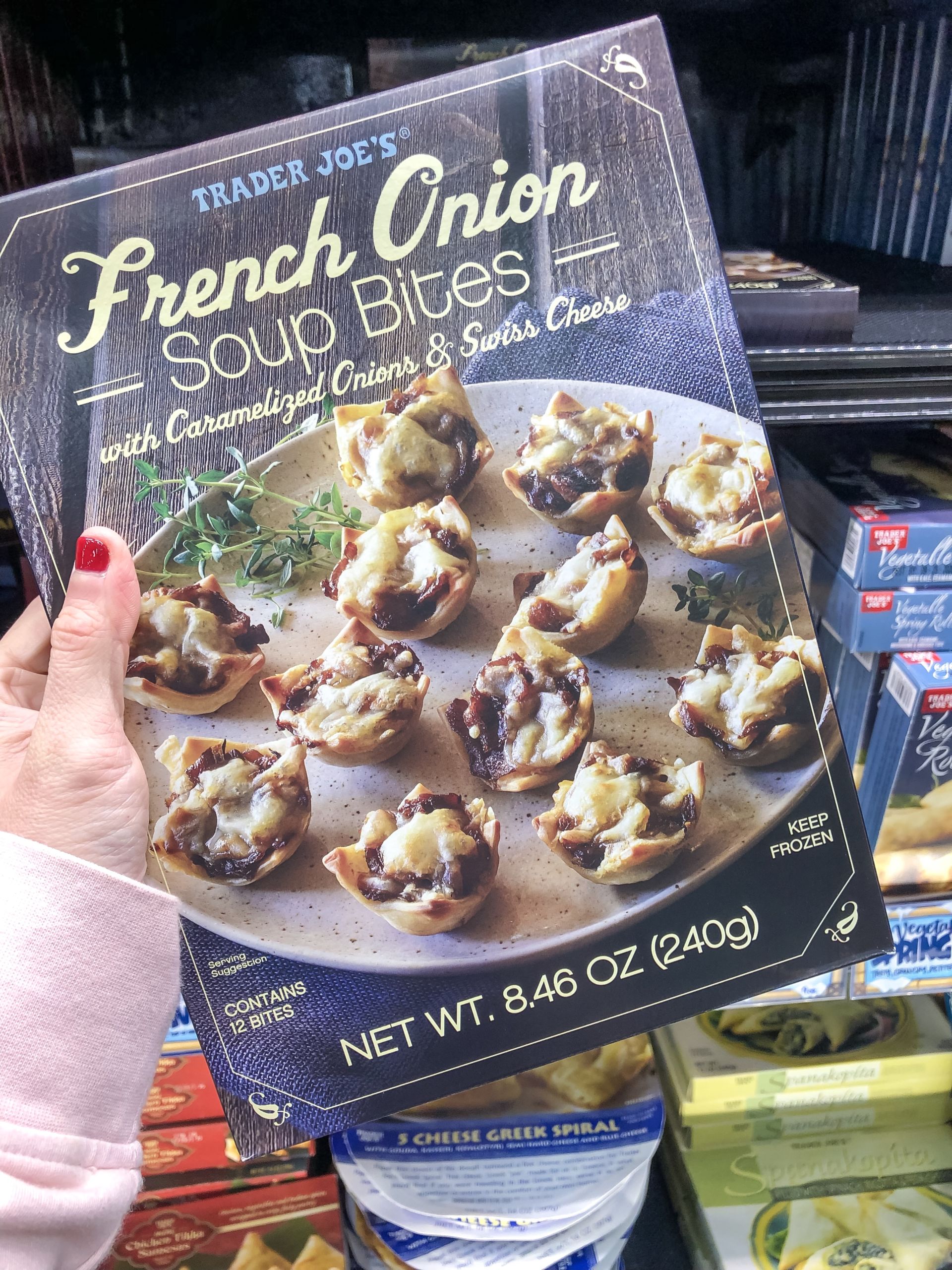 Charcuterie Boards
I promise you creating a charcuterie board is a lot more simple than you think! Let's break it down…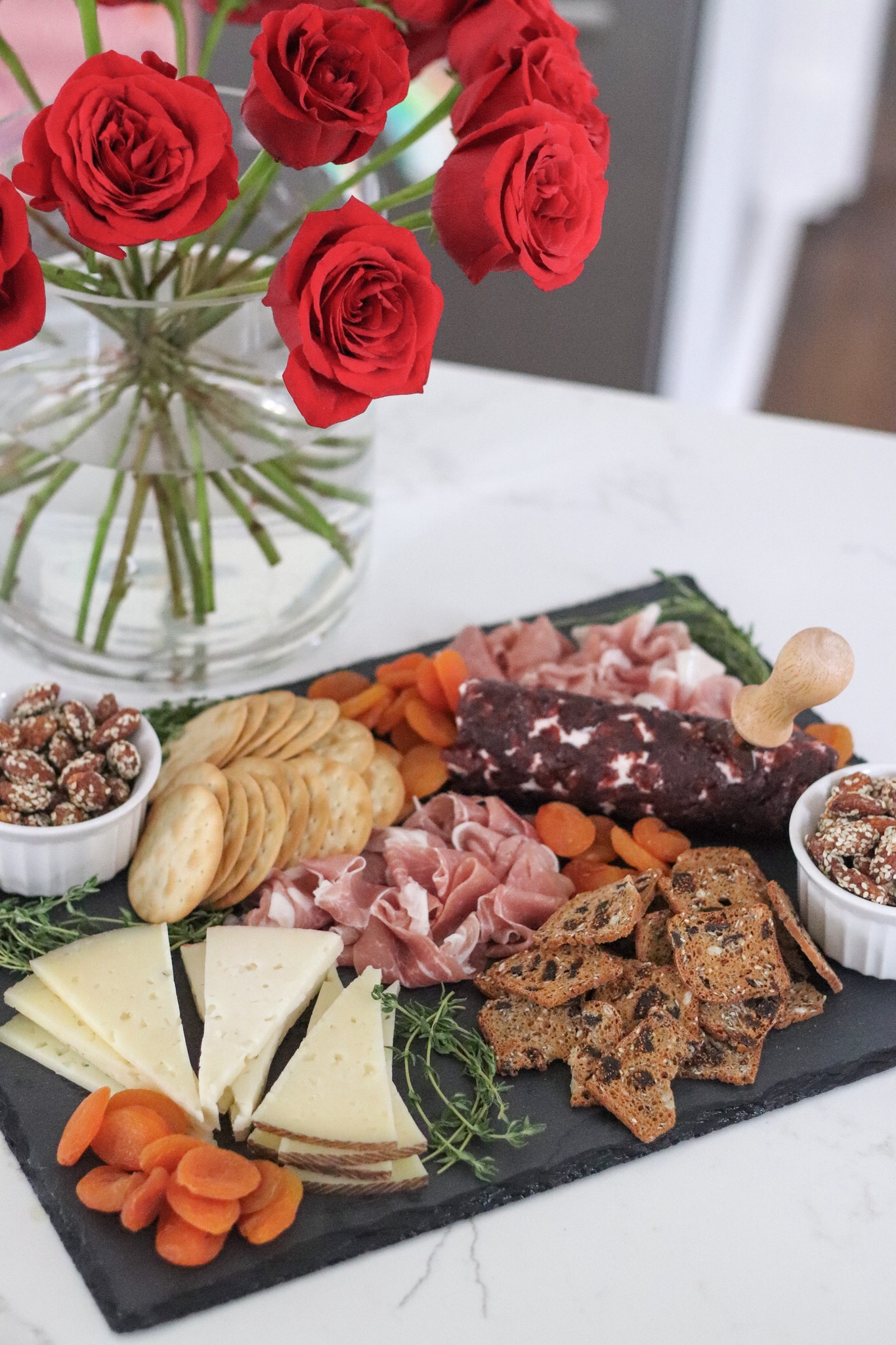 Using a slate cheese board, I added
1 package Spanish cheese tapas sampler (a trio of pre-sliced cheese)
Honey roasted almonds with sesame seeds (placed in mini ramekin dishes)
1 package of pre-sliced prosciutto (torn into smaller pieces and bunched together)
1 log cranberry chevre (fresh goat cheese covered with cranberries)
1 snack pack dried apricots
Fig and olive crisps (fill in gaps with handfuls)
Water crackers (fill in gaps with handfuls)
Sprigs of greenery of choice (thyme, rosemary, etc.)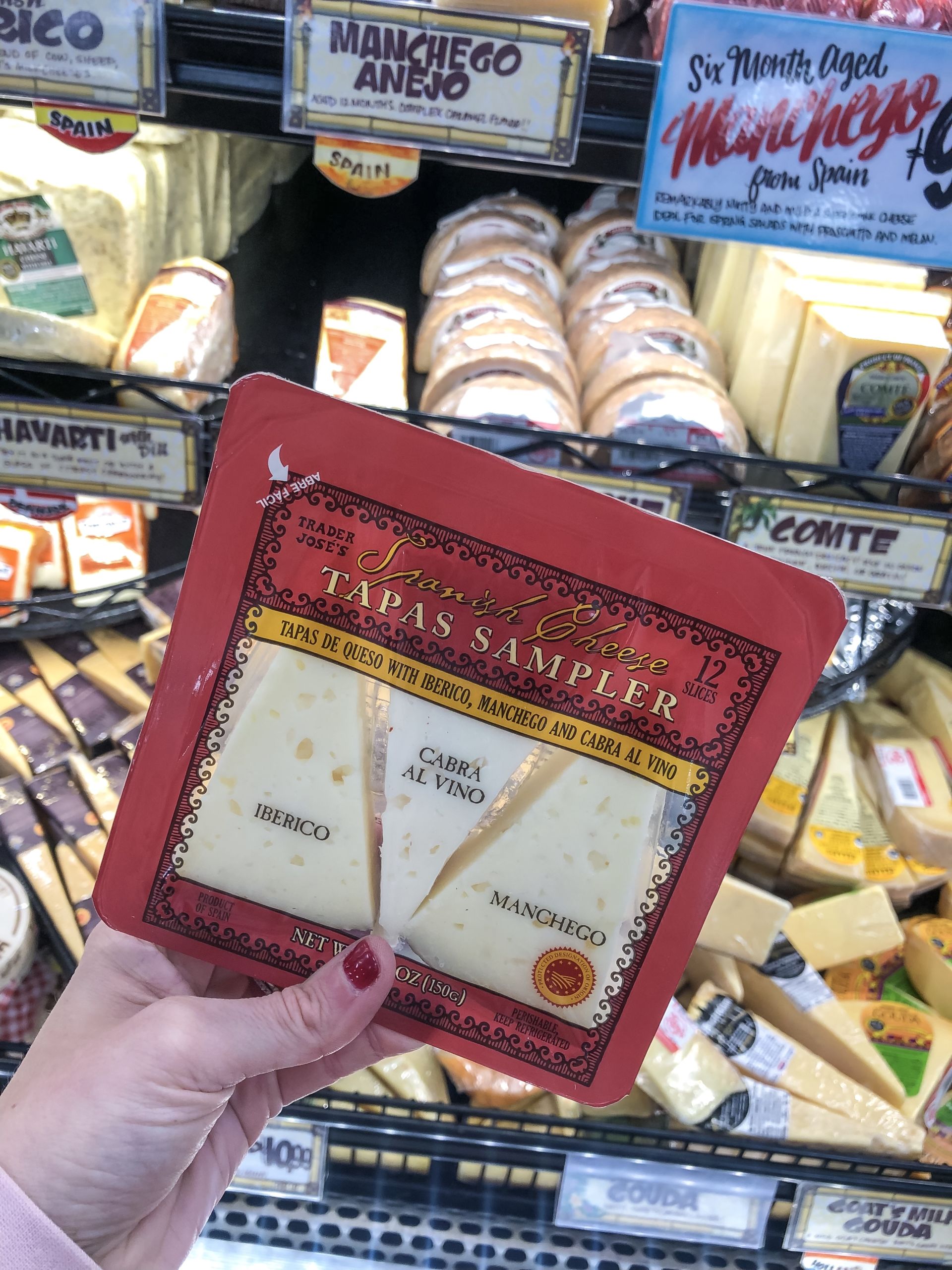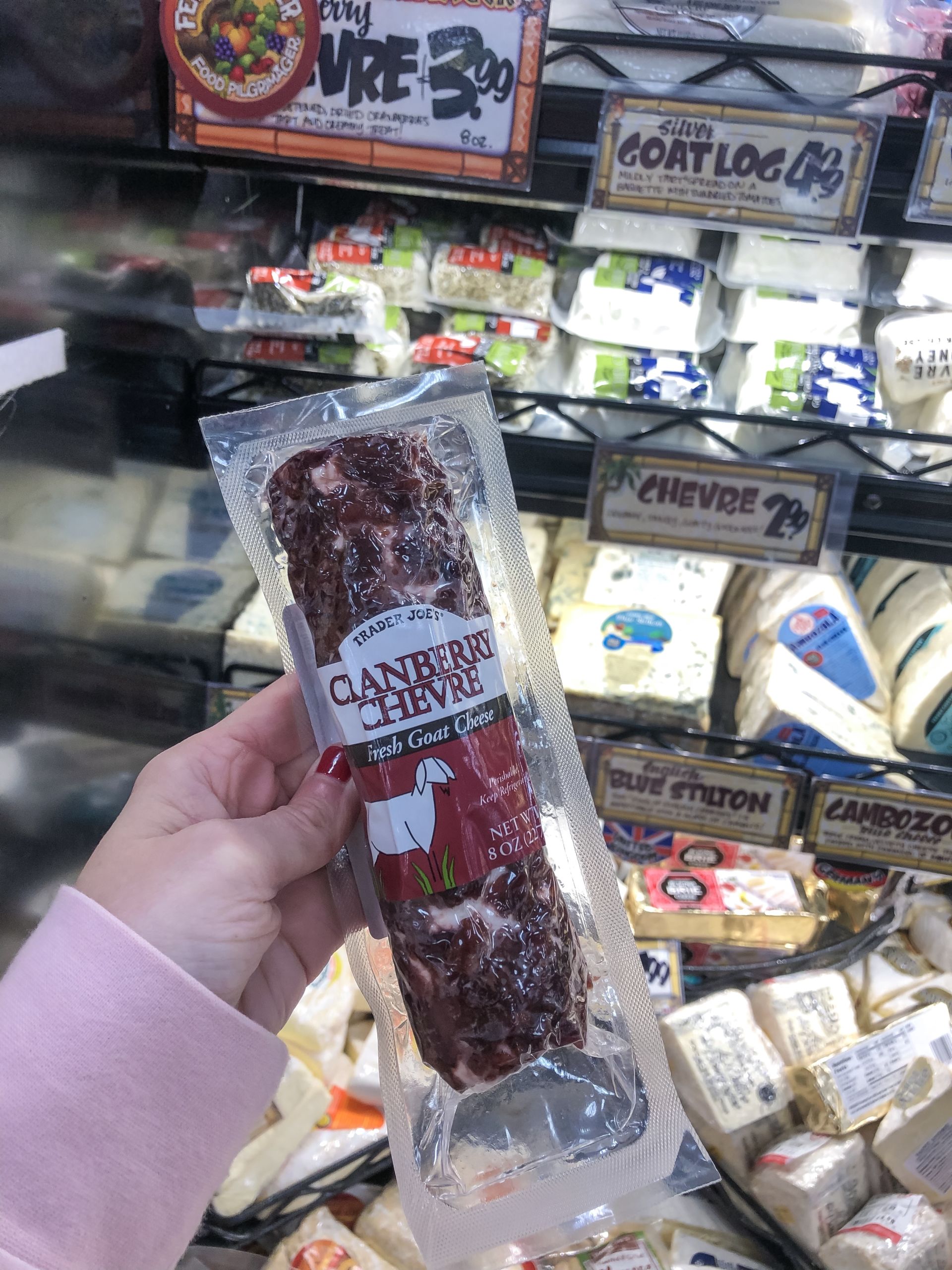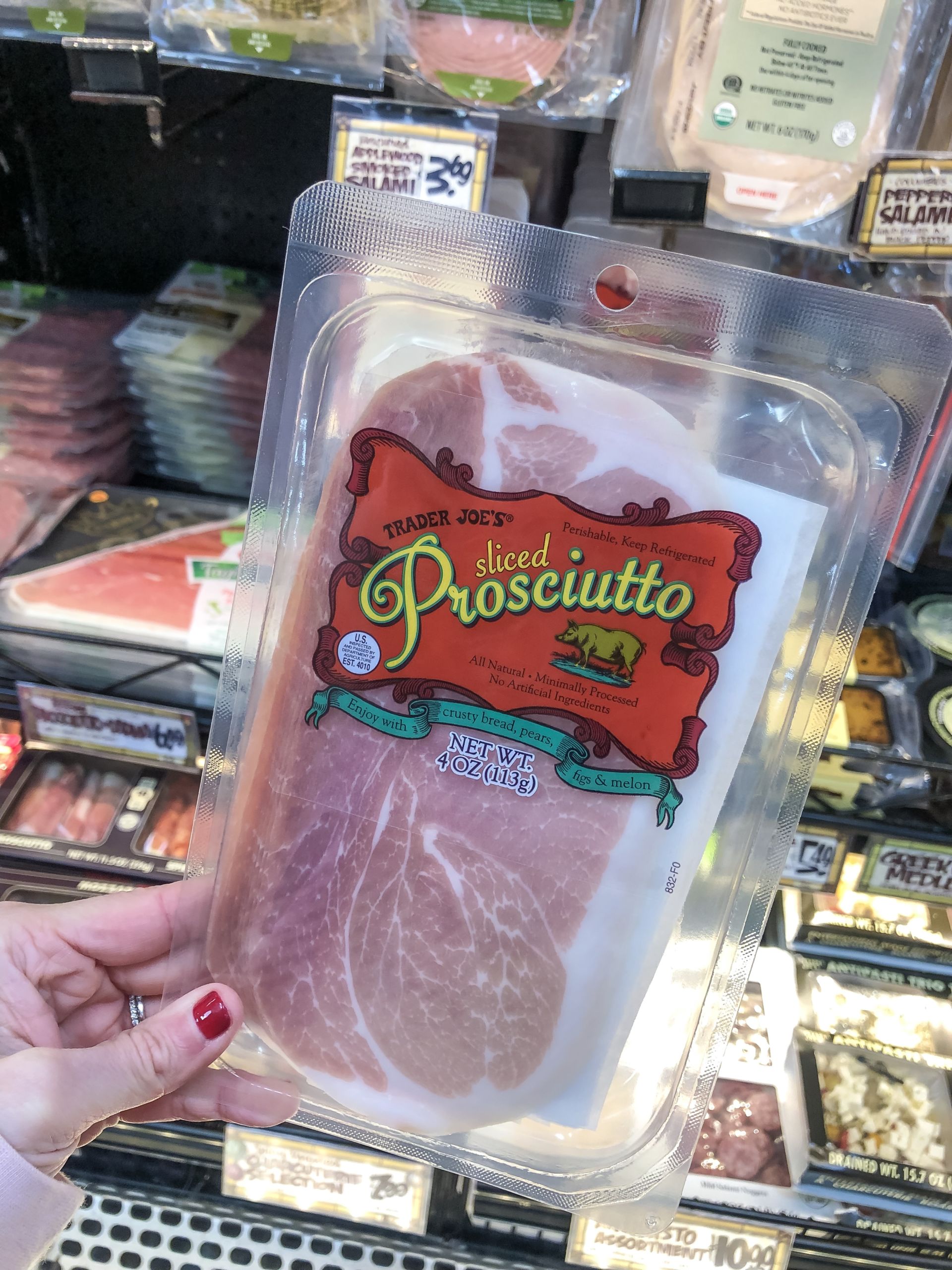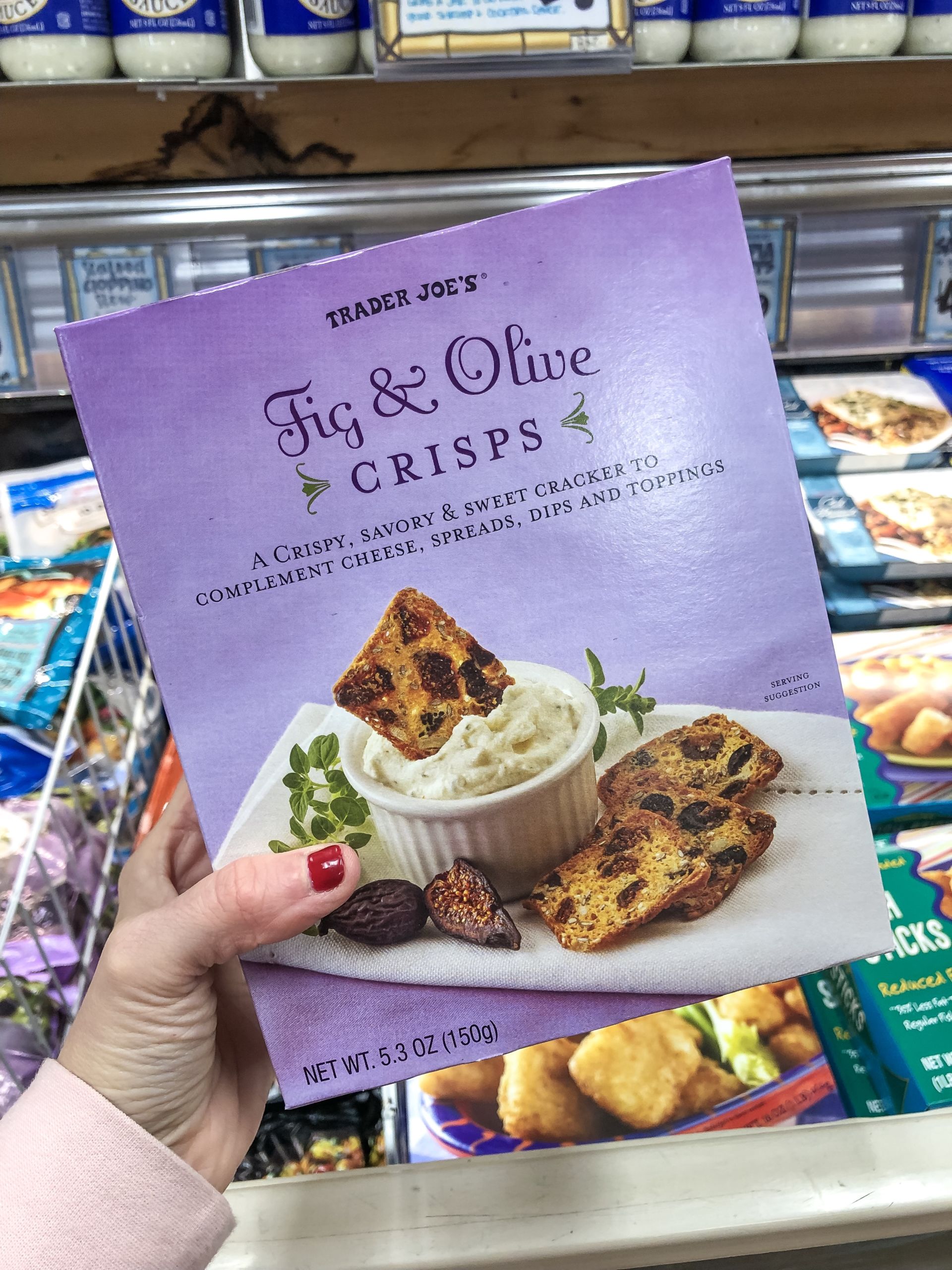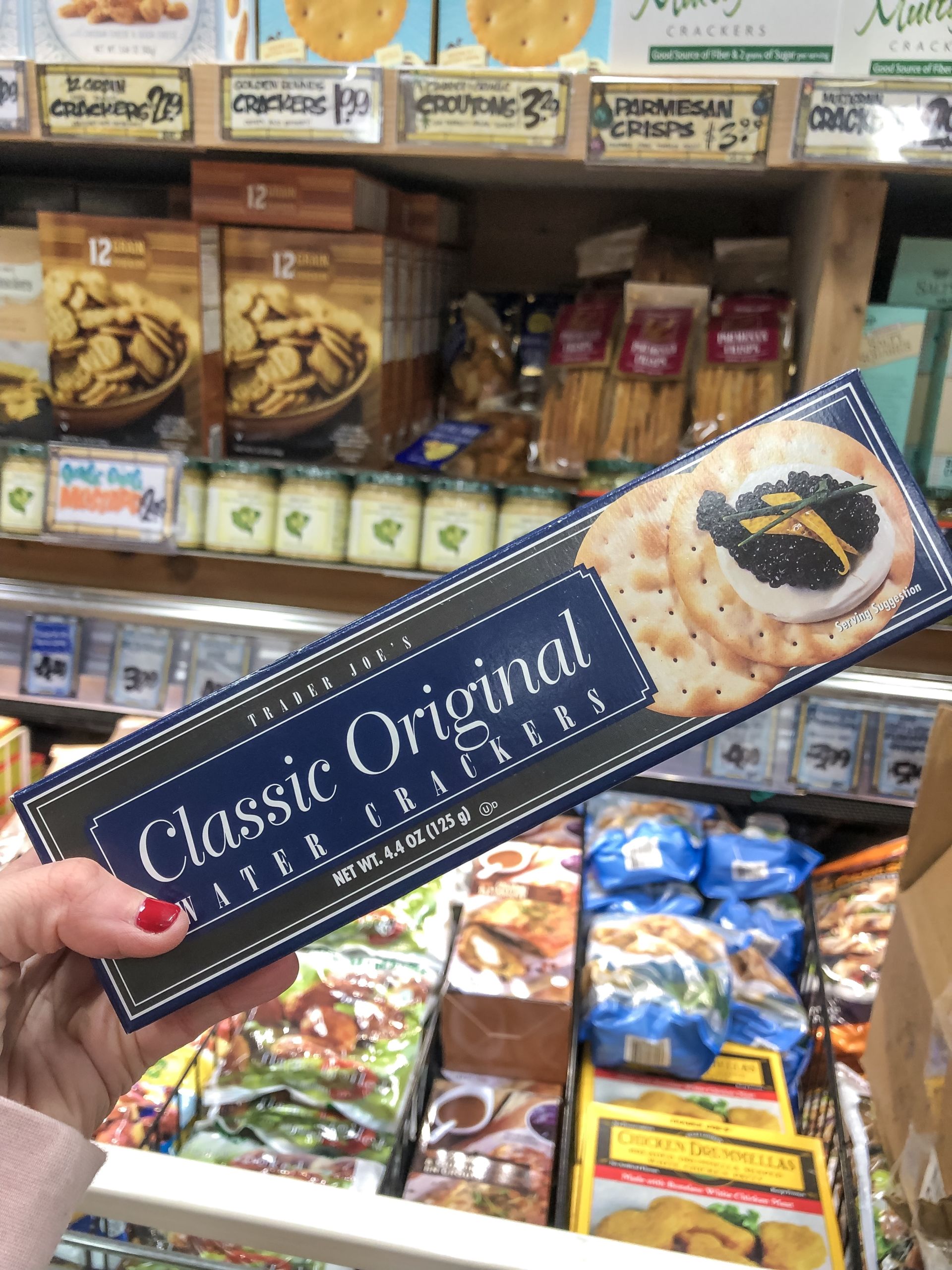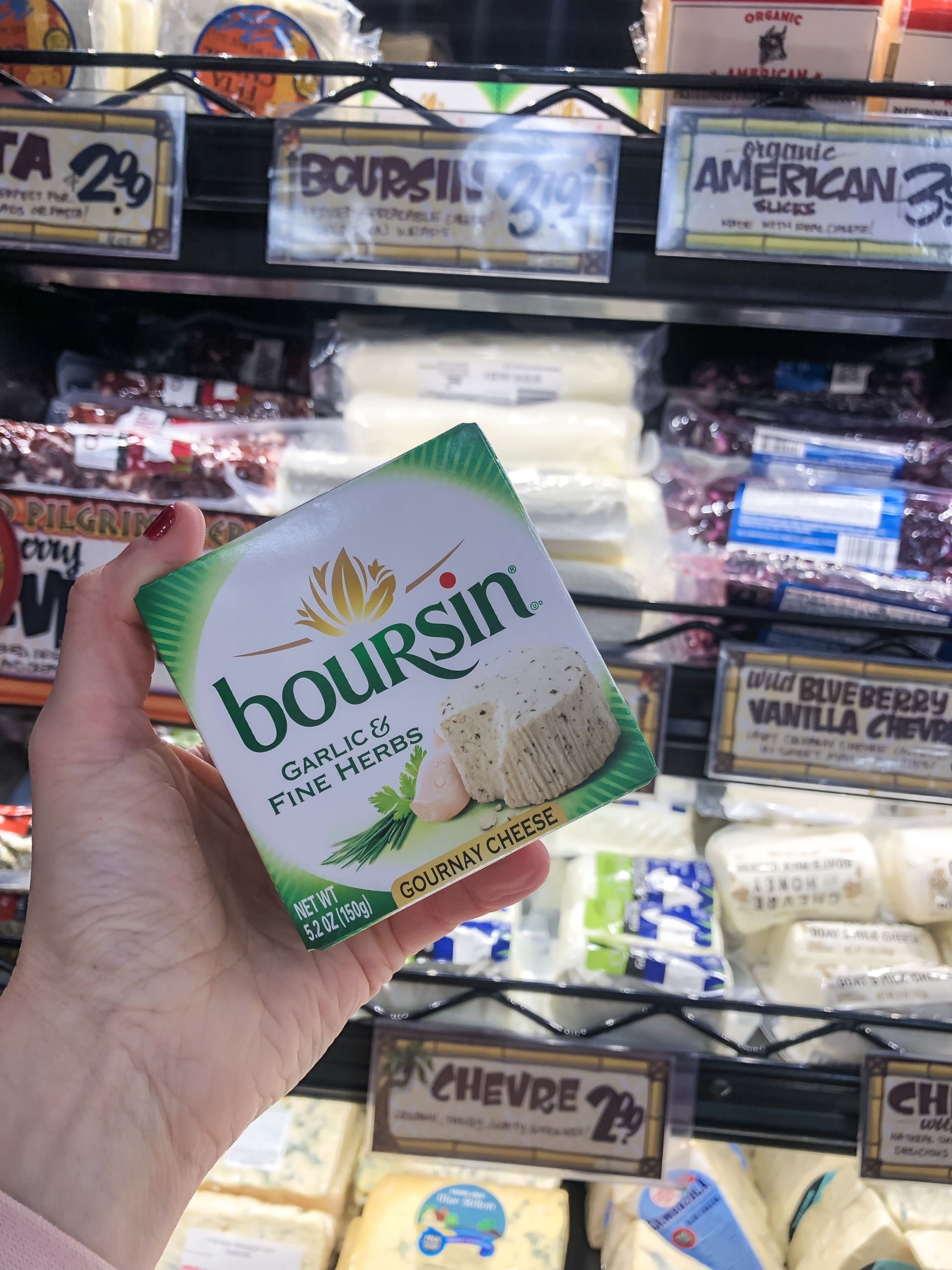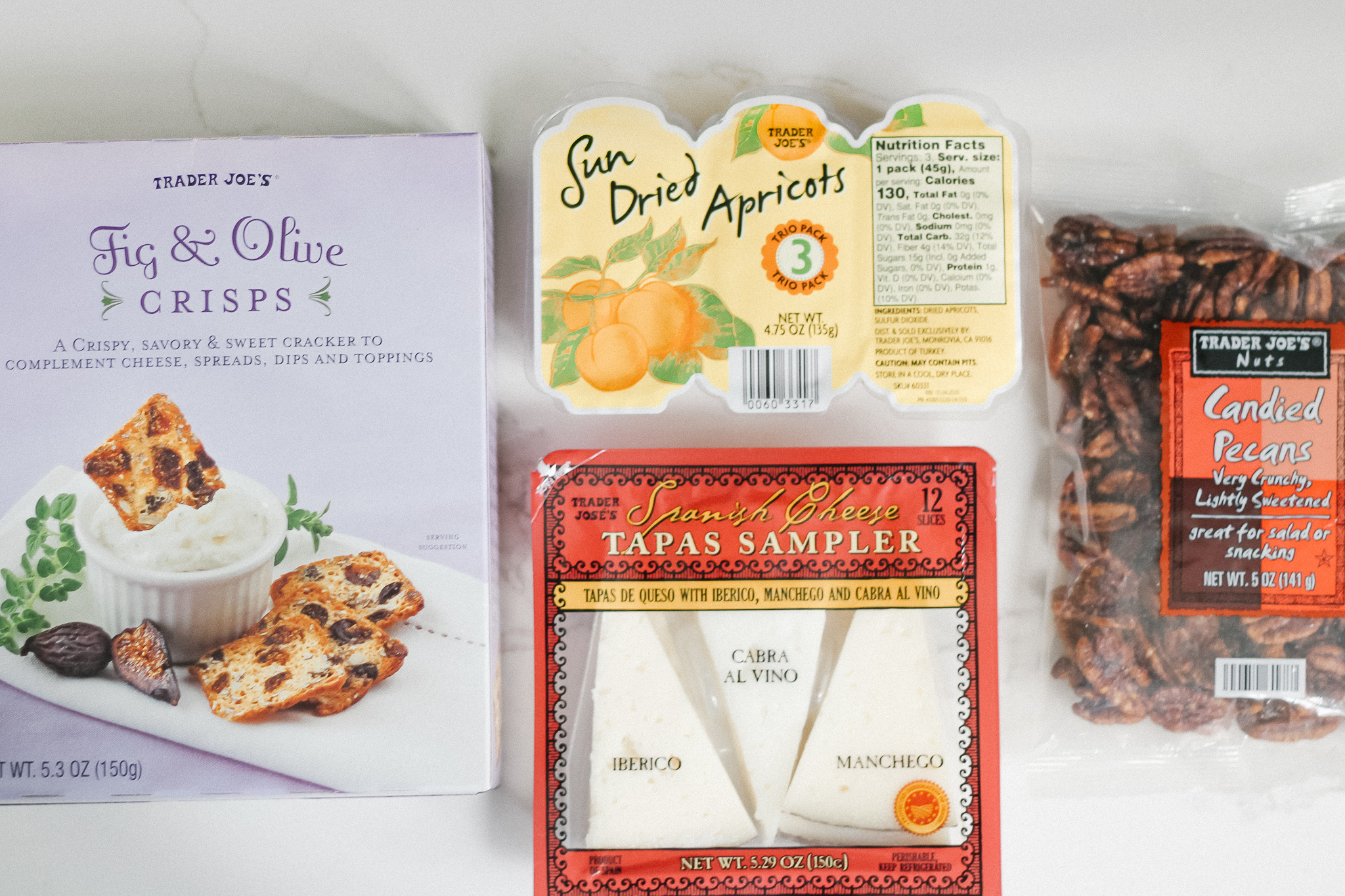 If the charcuterie board above still intimidates you — start smaller!! Here are some lighter boards I've created with the same ingredients above (boursin cheese, prosciutto, cheese trio and fresh berries).
Milk Chocolate Covered Peanut Butter Pretzels
These pretzels always steal the show in terms of sweet treats. They are small enough that guests feel comfortable grabbing them by the handful vs serving themselves a slice of cake or larger treat. Also, every.single.time. I serve them I get questions about where to purchase them!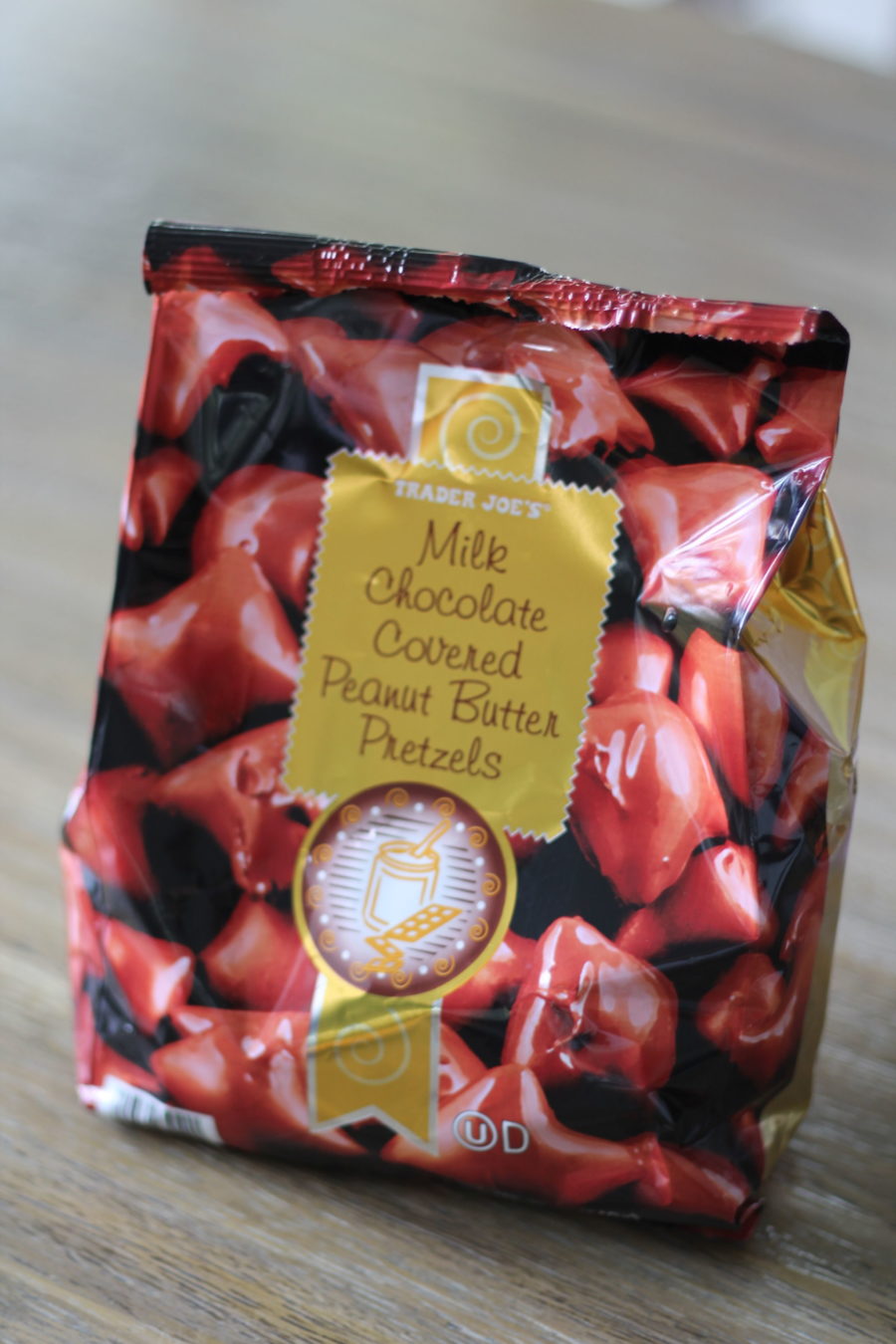 Pumpkin Cheesecake
I almost always serve a cheesecake if I'm hosting a full dinner (like Supper Club). You can't go wrong with any of the cheesecakes from Trader Joe's. But if you haven't picked it up already, you have to try the pumpkin cheesecake! It is so dang good! Also, I always jazz my cheesecakes up with a little whipped cream before serving — makes people wonder if you actually made it yourself!