Welcome to our home. If you follow the trail of sand-filled shoes they will lead you to our kitchen pantry — our kids' first stop when they arrive home from school. Be careful though because you may trip over the swim lessons bag, the music class bag, jackets, sweatshirts and multiple backpacks along the way.
Day after day Matt and I would sweep up this trail and pile all of the items into a chair in the dining room. It wasn't an ideal "drop zone" but there isn't really a better place inside our home for all of these things. And then one day it hit me — what if I could store all of these items neatly OUTSIDE our home…in the garage!? After lots of Pinterest scrolling I finally had a vision of where and how I could make my drop zone dreams come true…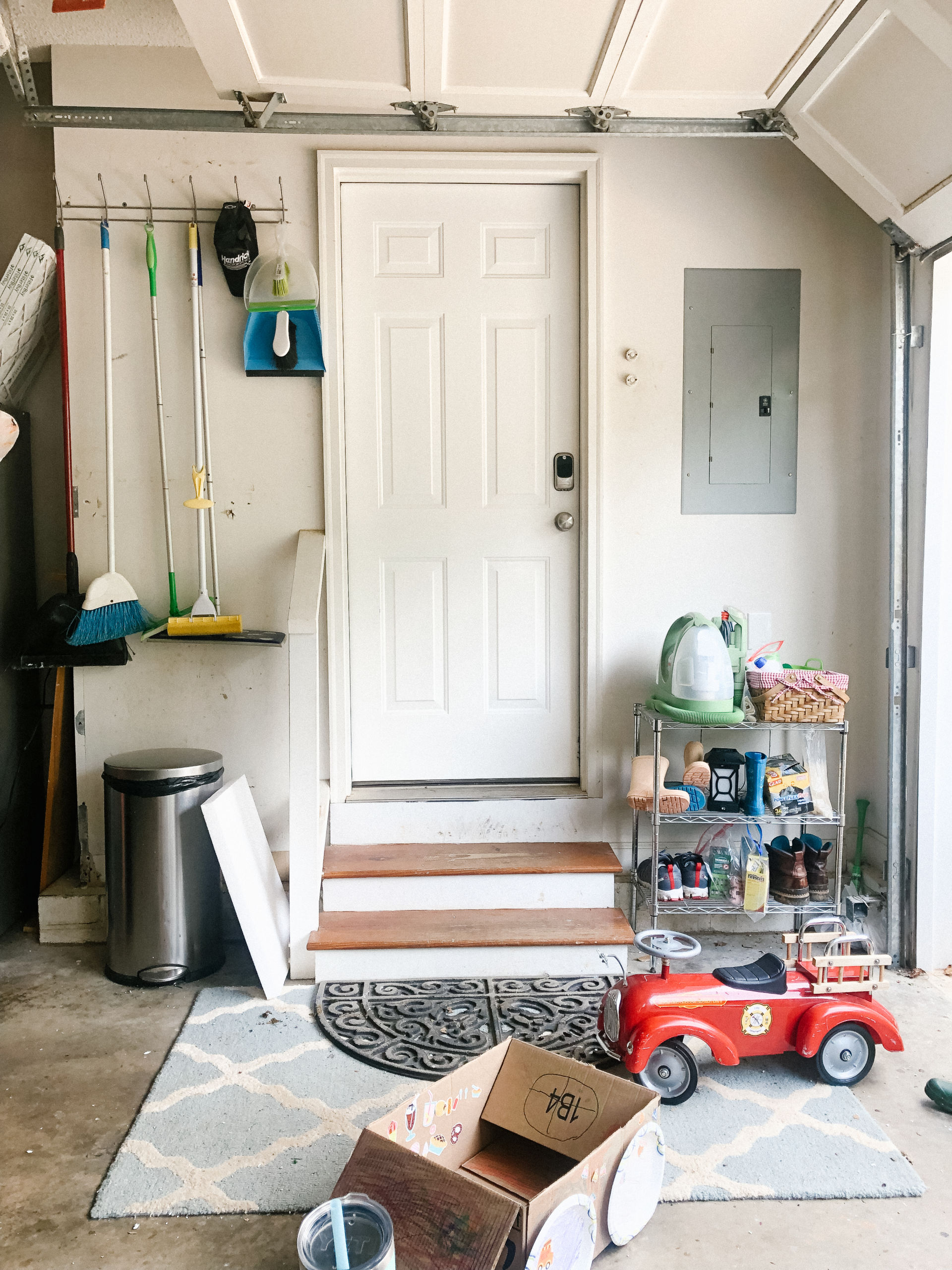 Our first call was to our handyman, Hector. Although he is no longer doing handyman work full time (sorry, Charlotte friends!), he agreed to take on our project over the course of a few weekends.
The final product was exactly how I had pictured it. Actually, no, it was better than I had pictured (you can find my Pinterest inspiration here)!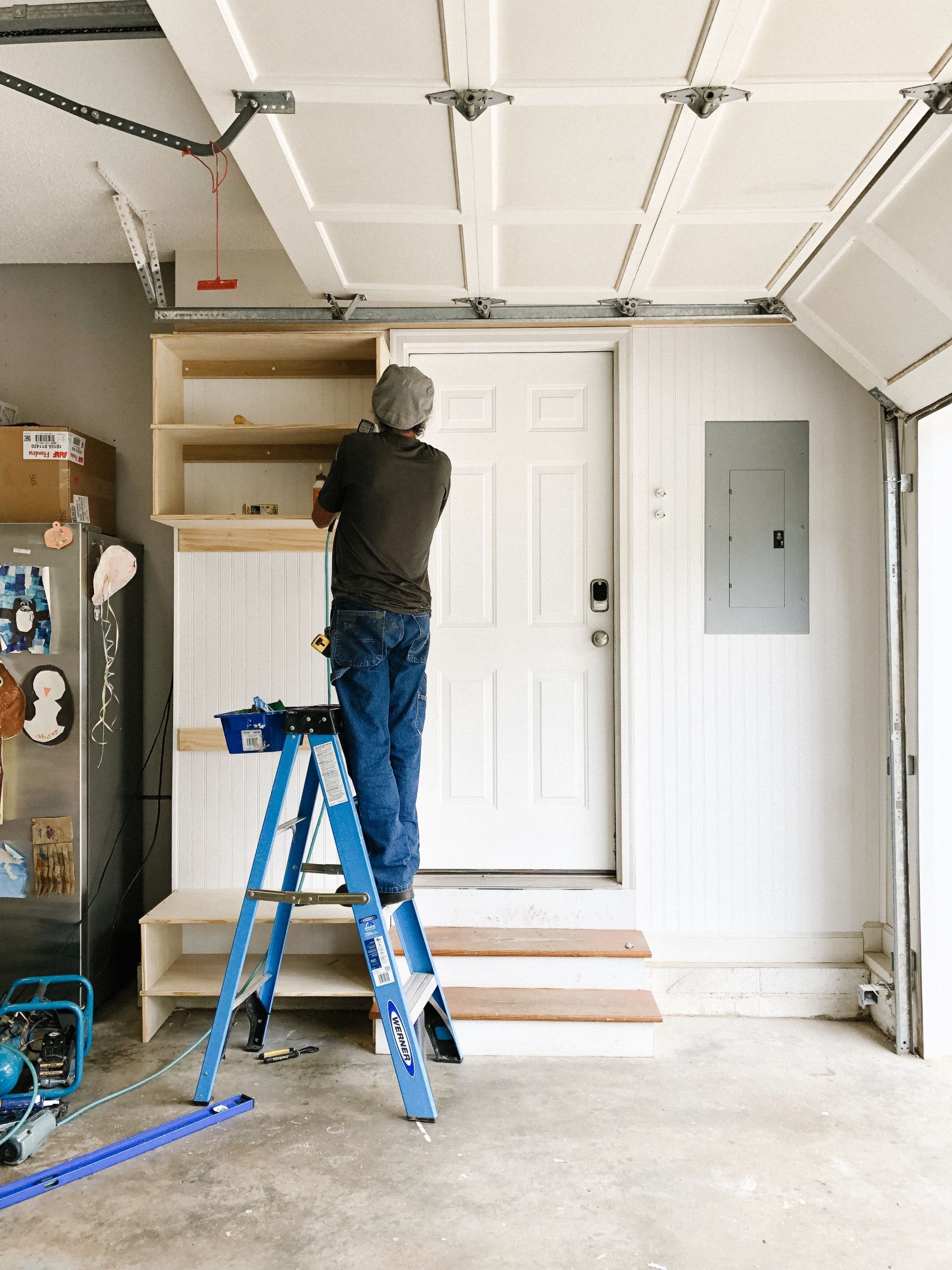 Although many readers cautioned me against painting our door a light color, I was determined to use one of our leftover cans of Sea Salt or White Dogwood paint to give the door a little pop of color. After lots of back and forth, we went with Sea Salt! And then stained the steps a darker color.
After the construction was complete, we partnered with CW Home to get us organized! Caroline and Whitney actually organized our entire garage (post coming soon) and did an incredible job completing our drop zone too. They took all of the measurements and provided us with options at various price points for storage baskets, rugs, hooks and bench cushions.
And then they did the install one day while we were at work and it was the BEST surprise to come home too! They were truly excellent to work with and we are so happy with our gorgeous new drop zone!