Happy Friday! Before we get down to business, I have a question! Do you set goals as a family each year? And if you do, is there a template (word doc, spreadsheet, your iPhone notes, etc.) you use to track your goals? Matt and I are planning to sit down and map out our 2020 with goals (personal, family, marriage, finance, health, etc.), trips we want to plan, projects to tackle and more. I couldn't be more excited because I love a plan…with goals…and action items! I write business plans all.the.time. for work but Matt and I have never sat down and put the pen to paper for a family plan. If you've done this, please email me or leave a comment with your best planning tips!
1. Advent Reading Plans
I'm reading several Advent books this holiday season, including The Advent Storybook with the kids (highly recommend), A Thrill of Hope authored by blog reader Erin Stache (you go girl — loving this book), and am following the free four week Advent reading plan from She Reads Truth's website…I know we are already 6 days in to the reading plan but the readings are short so you can quickly catch up! It's so easy to get distracted by the to-do lists, the parties, the shopping and more (all of which are lovely, fun things) and I've found these daily readings have really helped keep me (and my family) focused on the meaning of Christmas!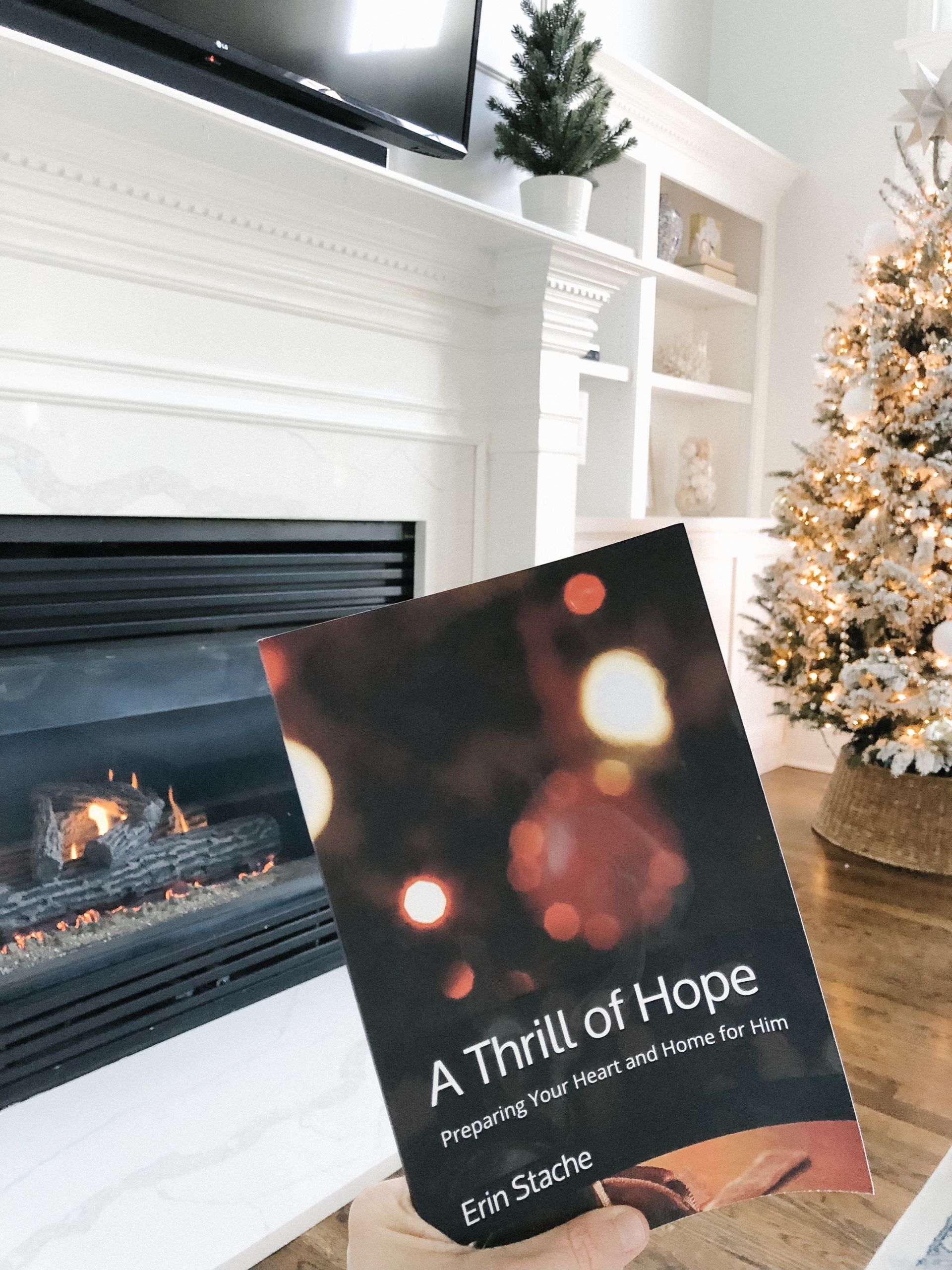 Last weekend we were SO exhausted from the holiday and all we wanted to do was stay in pajamas, decorate our home for Christmas and watch movies together…rather than haul the family to the grocery store for a much needed re-stocking of food for the week. And while clearing our counter top of the ginormous pile of mail, I stumbled upon a Walmart flier for $10 off my first grocery delivery and decided to give it a shot. I don't normally shop Walmart for my groceries because I'm a big weekly BOGO shopper (how I meal plan) at my local grocery store…but free delivery was too enticing (note: delivery in my area is normally $8). Anyway, I just have to say — WAY TO GO WALMART!!! I was thoroughly impressed with the easy online shopping, the availability of grocery delivery times, the grocery prices and our delivery woman was so incredibly sweet! I will definitely be using Walmart grocery delivery again. If you want to try Walmart Grocery Delivery, I wanted to offer you THIS LINK for $10 off your first delivery (we both receive a credit — so thank you for using the link)!
3. November Supper Club
Sara hosted Supper Club for November and I had to share her gorgeous tablescape! I love how she extends her dining table and puts it in her cozy sitting room. For dinner Sara served her delicious chili and my favorite salad of hers.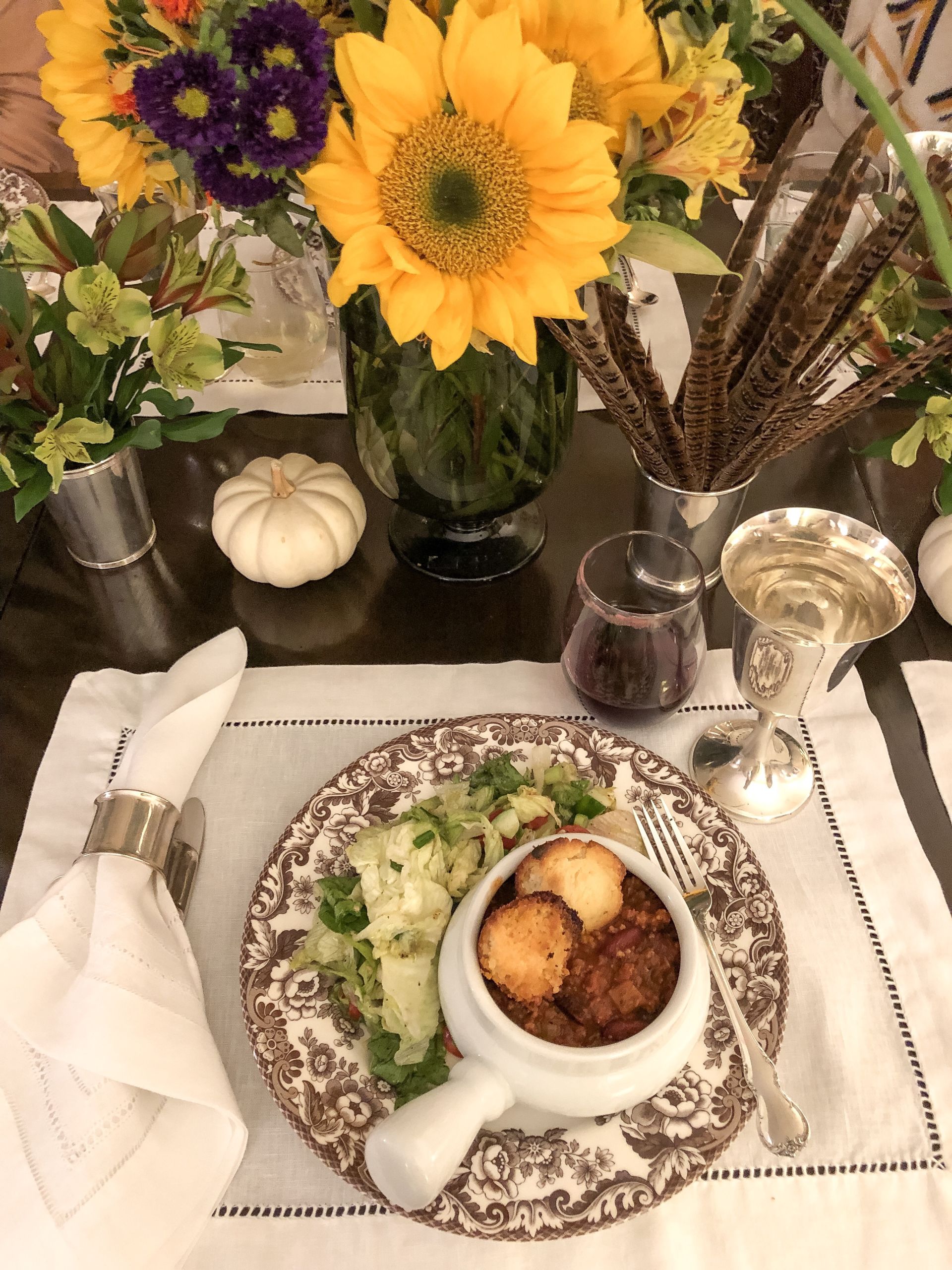 Sara's Supper Clubs: 2019 / 2018 / 2017 / 2016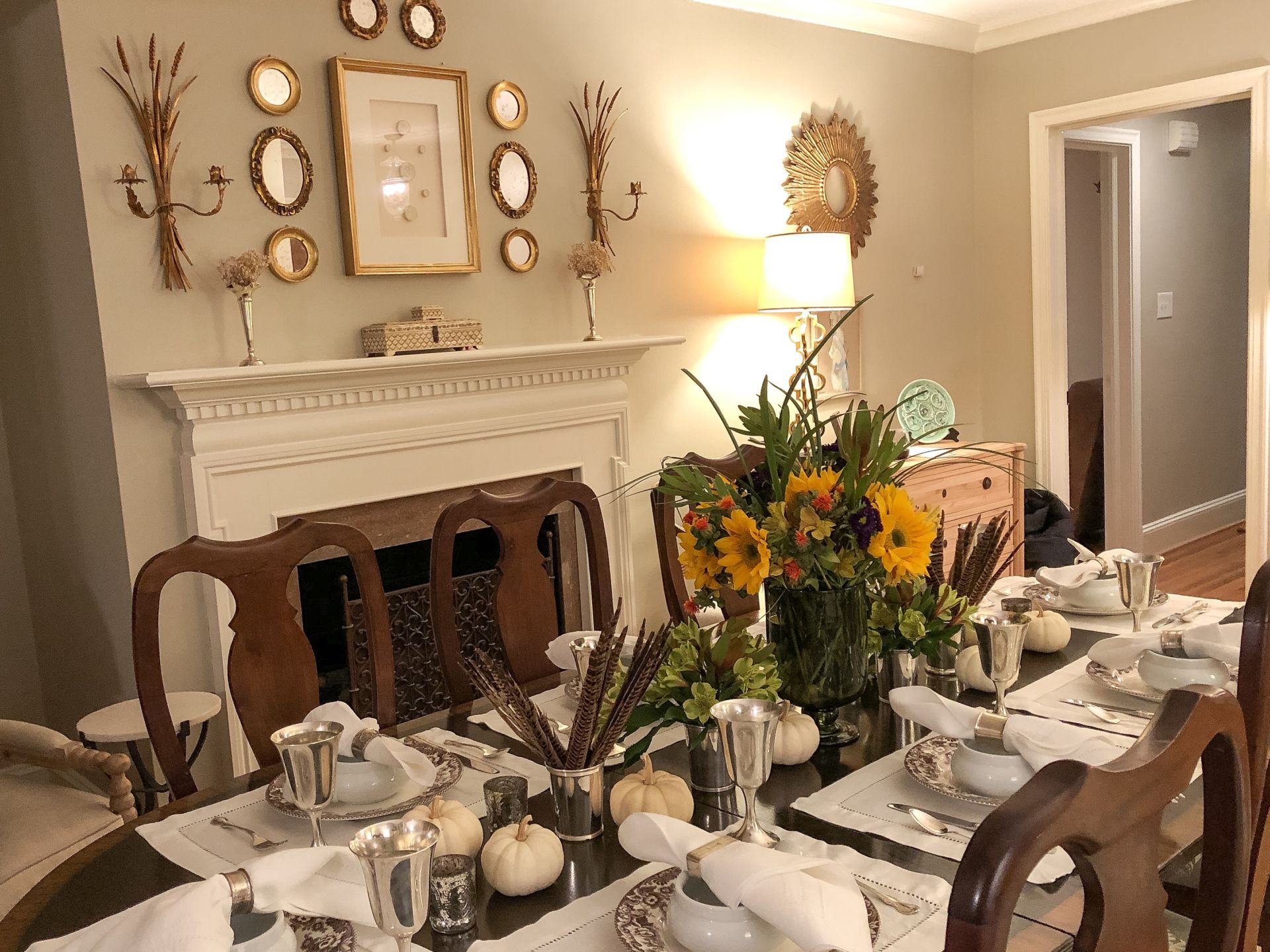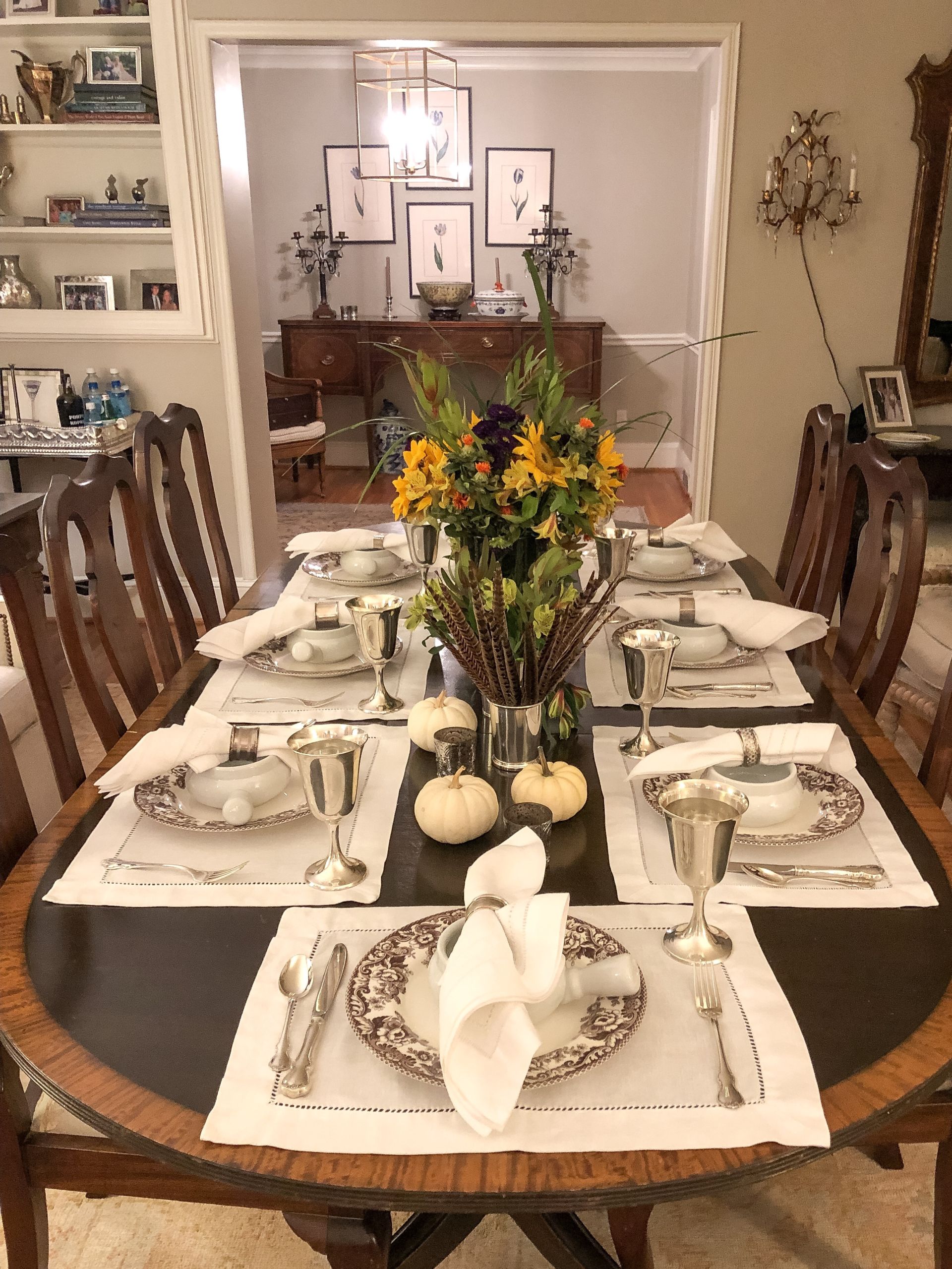 4. Work Outfit
I seriously have the hardest time finding blazers that don't make me feel awkward and when I posted this outfit to Instagram so many of you messaged me about the blazer and work pants!! These work pants are some of my very favorite! However, I have been waiting for a long time to finally pull the trigger on THIS perfect pair of work pants…and finally on Cyber Monday I decided to purchase…and they were sold out!!! So now I am not so patiently waiting for them to come back into stock. And once I finally get my hands on them, I promise to give an overview!
Outfit Sources: ruffle neck blouse / pants / jacket / earrings / heels / glass mug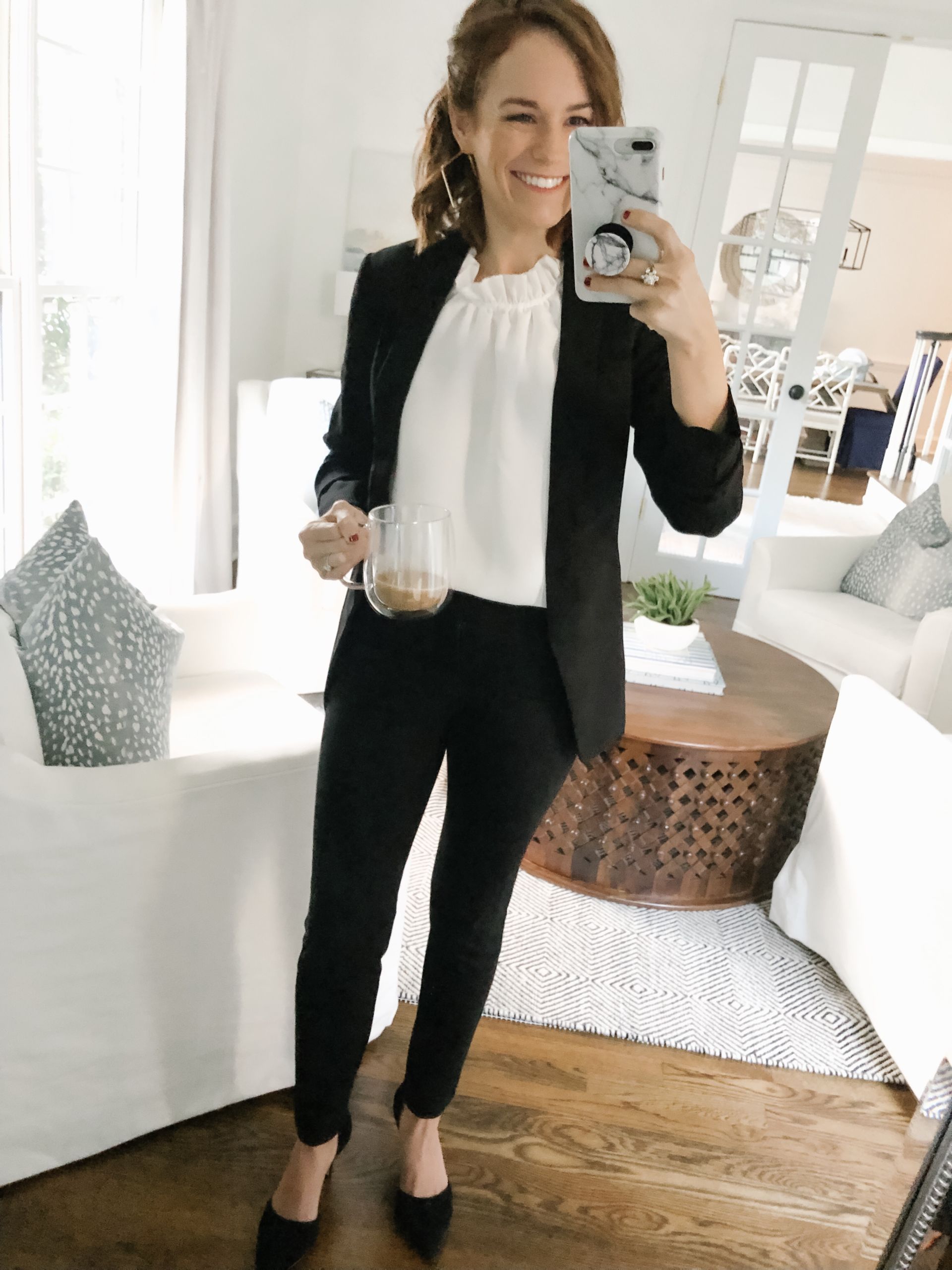 5. Mommy & Me Classic Bows
Caroline and I received the sweetest mommy & me set of handmade bows from Inspiring Classic Style! The shop owner, Kelly, lives in Charlotte and we go to the same church! All her bows are handmade with french barrettes and are absolutely beautiful. Make sure to check out her Christmas collection (we are wearing the cranberry satin & gold glitter bows)!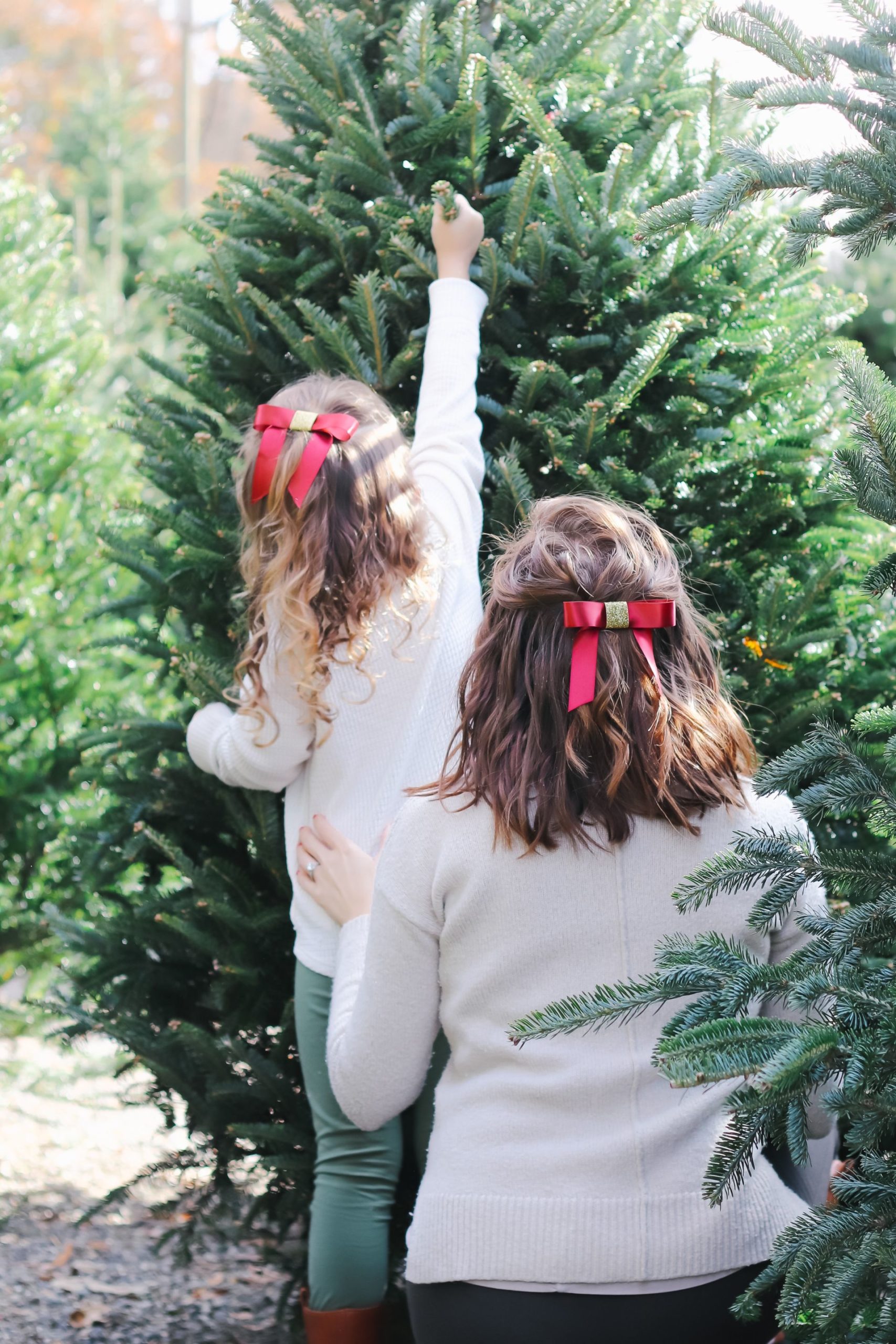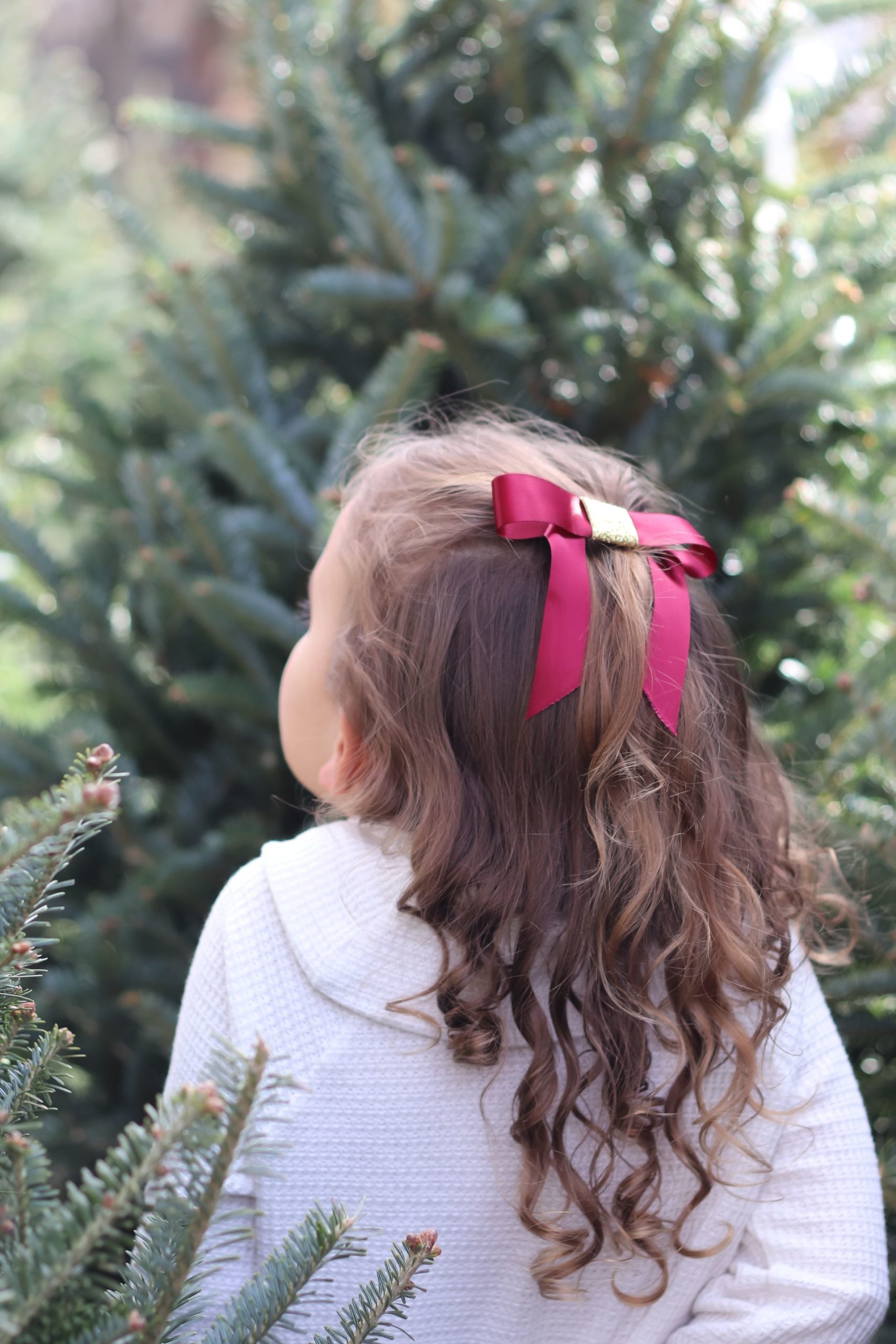 In Case You Missed It
Trader Joe's Appetizers, Desserts & Charcuterie Boards
On Instagram: I am swooning over our cedar staircase garland from Lynch Creek Farm this year! It's truly stunning and because the 17 foot garland arrived pre-assembled, Matt and I successfully avoided any arguments while hanging it (a much different story than our last garland project)! Once we hung the garland, I added two bunches of fresh eucalyptus from Trader Joe's and some bows!