You may have seen on Instagram that I recently partnered with Coca-Cola to highlight their new Coke Direct refreshment delivery service. You can now visit an online storefront where you can stock up on your favorite Coca-Cola Company products directly from the website for same day delivery from your local bottler if you order by 3pm. The service has launched exclusively in the Charlotte, NC area to start but will hopefully be expanding to other cities in the near future!
As y'all know, I'm a big user of delivery services for anything and everything that can cut out a weekend or middle of the work day errand so I couldn't wait to place my first order…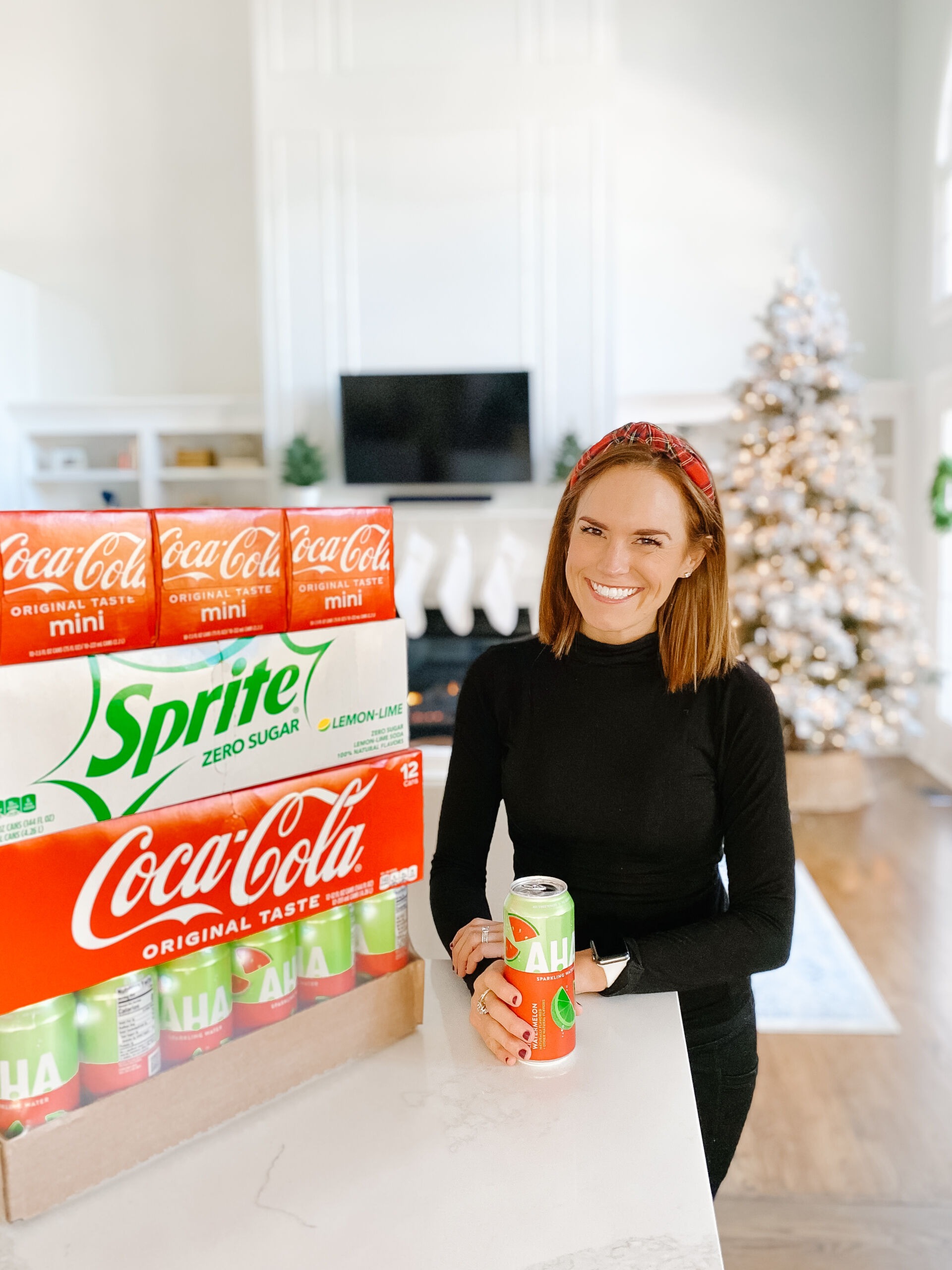 How Coke Direct Works
With Coke Direct, you no longer have to go all the way to the grocery store to stock up on your favorite products. The new online storefront allows you to place your order directly from the website for doorstep delivery and includes brands like Coca-Cola, AHA, Coke with Coffee and many more).
Additional Benefits
Free Delivery: With Coke Direct, same-or next-day delivery is free on orders over $40! Once you've placed your order, you will receive a text confirmation and a tracking link from Roadie, the delivery service provider.
Large Pack Options: You can purchase larger cases of products without the heavy lifting in and out of the grocery cart.
Subscribe for Savings: You can also subscribe to any of Coca-Cola's products and receive 5% off your reoccurring order. You just select how often you want deliveries, so you receive what you need when you need it. And you can cancel your subscription at any time.
Exclusive Bundles: Enjoy exclusive bundles of curated products including customized holiday bundles, tailgate beverage bundles, work from home beverage bundle, zero sugar beverage bundle, etc.! My personal favorite bundle is the Work From Home Beverage bundle as it provides all my favorites beverages I love throughout the day — Coke with Coffee in the morning, Diet Coke to go with my lunch and AHA all day long. The customized holiday bundle would also make for a cute gift for your friends, neighbors, in-laws, coworkers, etc. who live in Charlotte.
Use promo code DIRECT20 at checkout to save on your first order!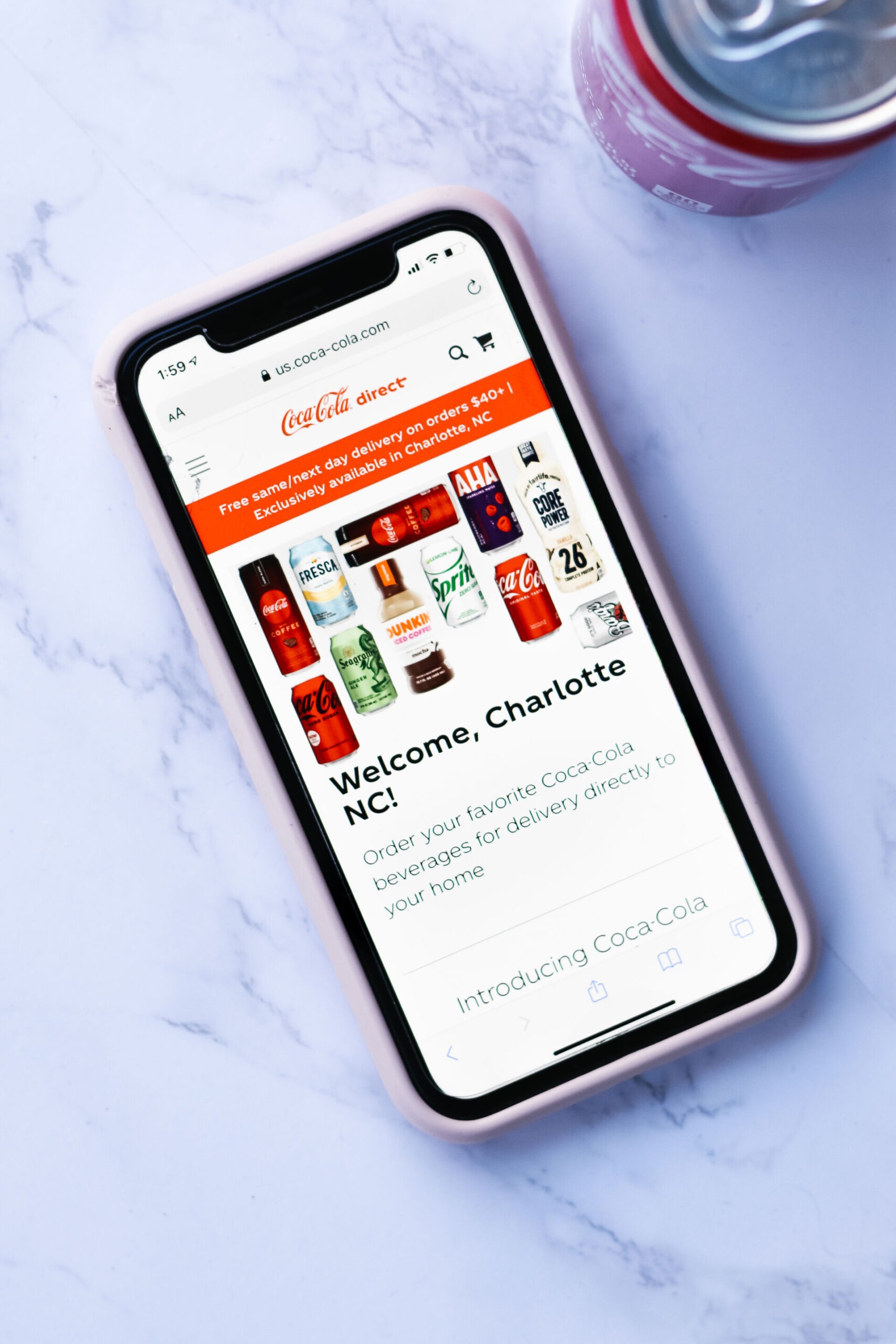 Delivery Driver Treats
This partnership came at the perfect time because I was planning to create delivery driver treats to set on our porch and the mini cans of Coke were hands down the #1 item in last year's basket!
We get a LOT of packages delivered to our house daily throughout the year. We shop online for everything from groceries to gifts so we see a lot of delivery drivers on our doorstep. To show them how much we appreciate their hard work, Caroline and I assembled a bunch of treat bags for the front porch (as well as a small bag of goodies inside the mailbox just for the mailman!).
Last year, the most popular items were the mini Coke cans and cookies. So this year we decided to focus on filling our treat bags with those items.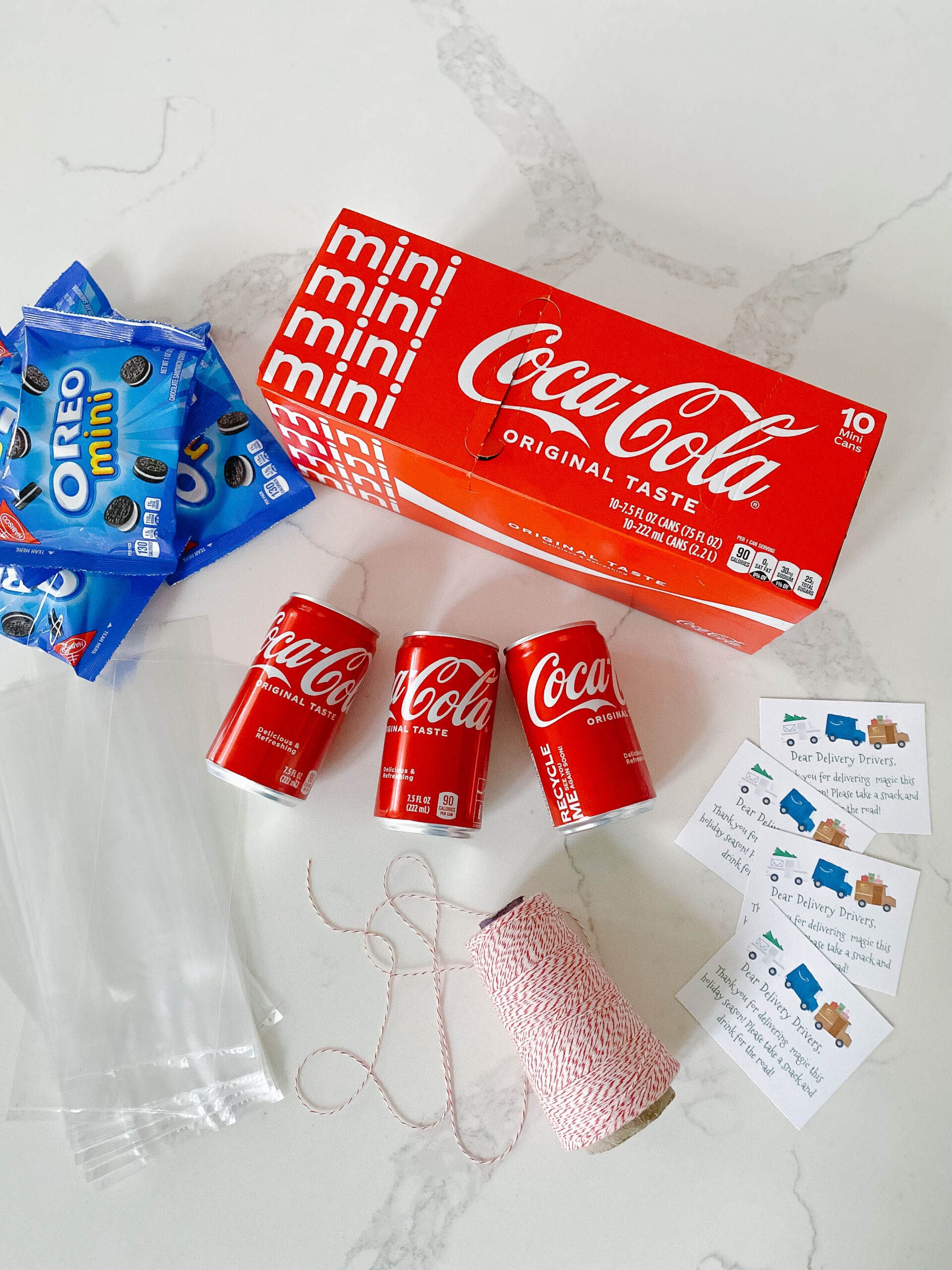 Here's a look at how our treat bags turned out!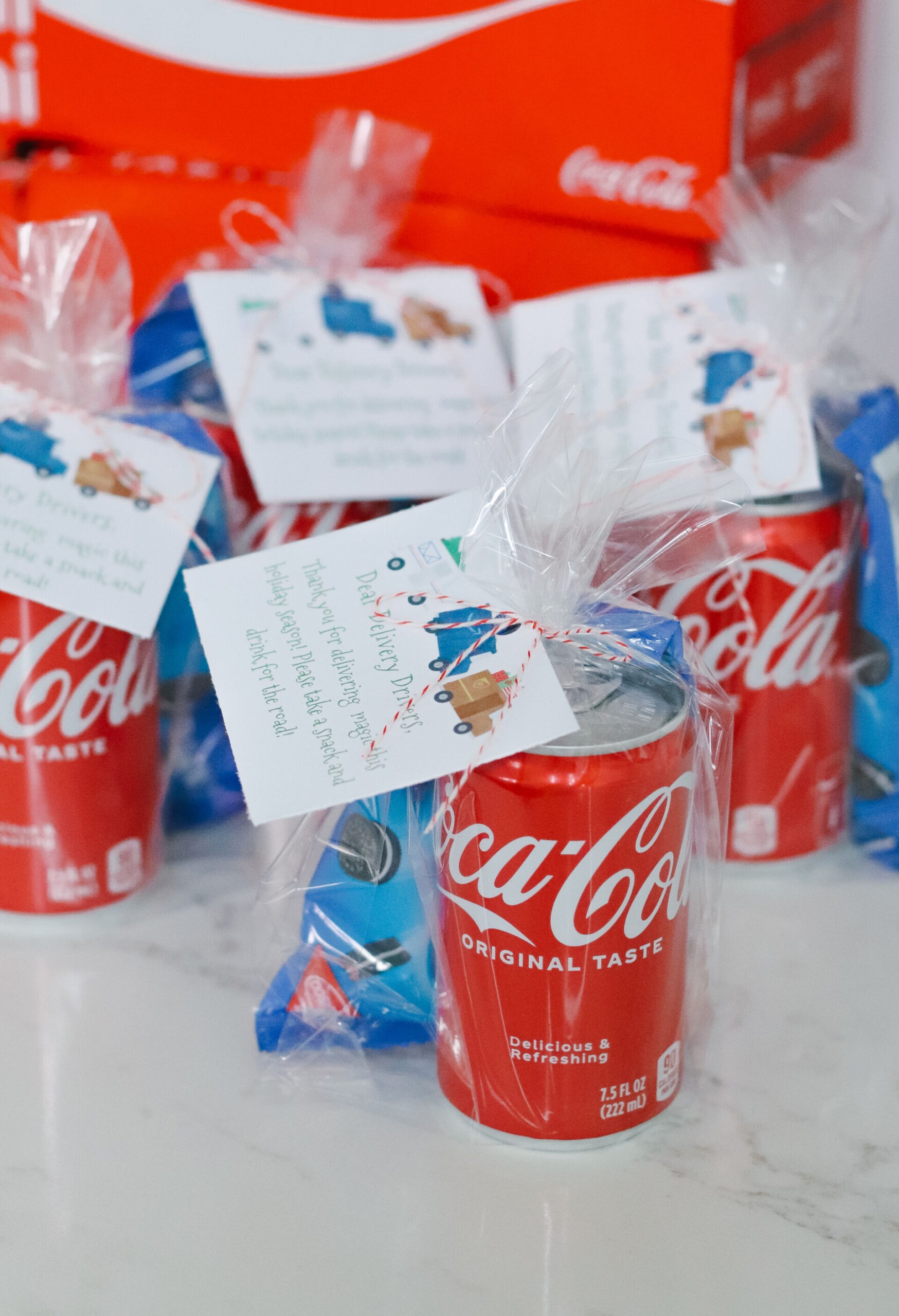 And so far they've been a huge hit among the delivery drivers!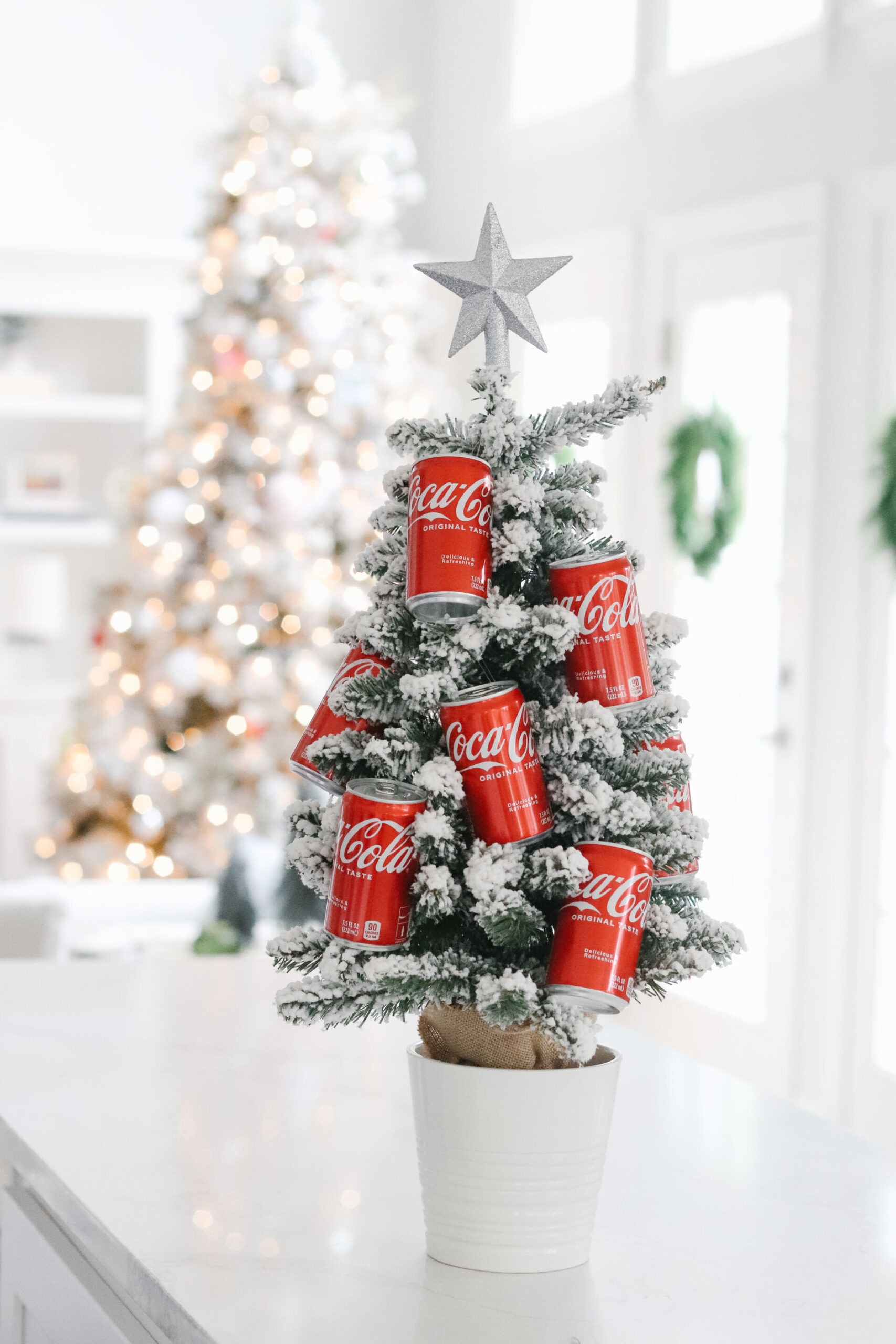 I cannot thank Coca-Cola enough for partnering with my family on this post and to my readers for supporting my blog. All products, purchases and reviews are of my own. #sponsored #cokedirect