Before I sign off for Christmas, I wanted to share our 2021 holiday card and wish you all the merriest Christmas! I wish I could send each and every one of you a printed Christmas card. I really do. And Caroline would LOVE to seal and stamp thousands of cards! But truly, thank you for coming here day after day to read. Now pretend you just pulled this out of your mailbox and are going to hang it up with the rest of your Christmas cards.
Also, I want to send some extra hugs to my readers who are grieving during this holiday (you may find some comfort in this post).

Our Christmas card display has grown so much over the years and is hands down my favorite spot in our home during the holidays. Also, I didn't realize the cards were out of order until I snapped this picture. The kids are constantly picking up all the frames and re-arranging them!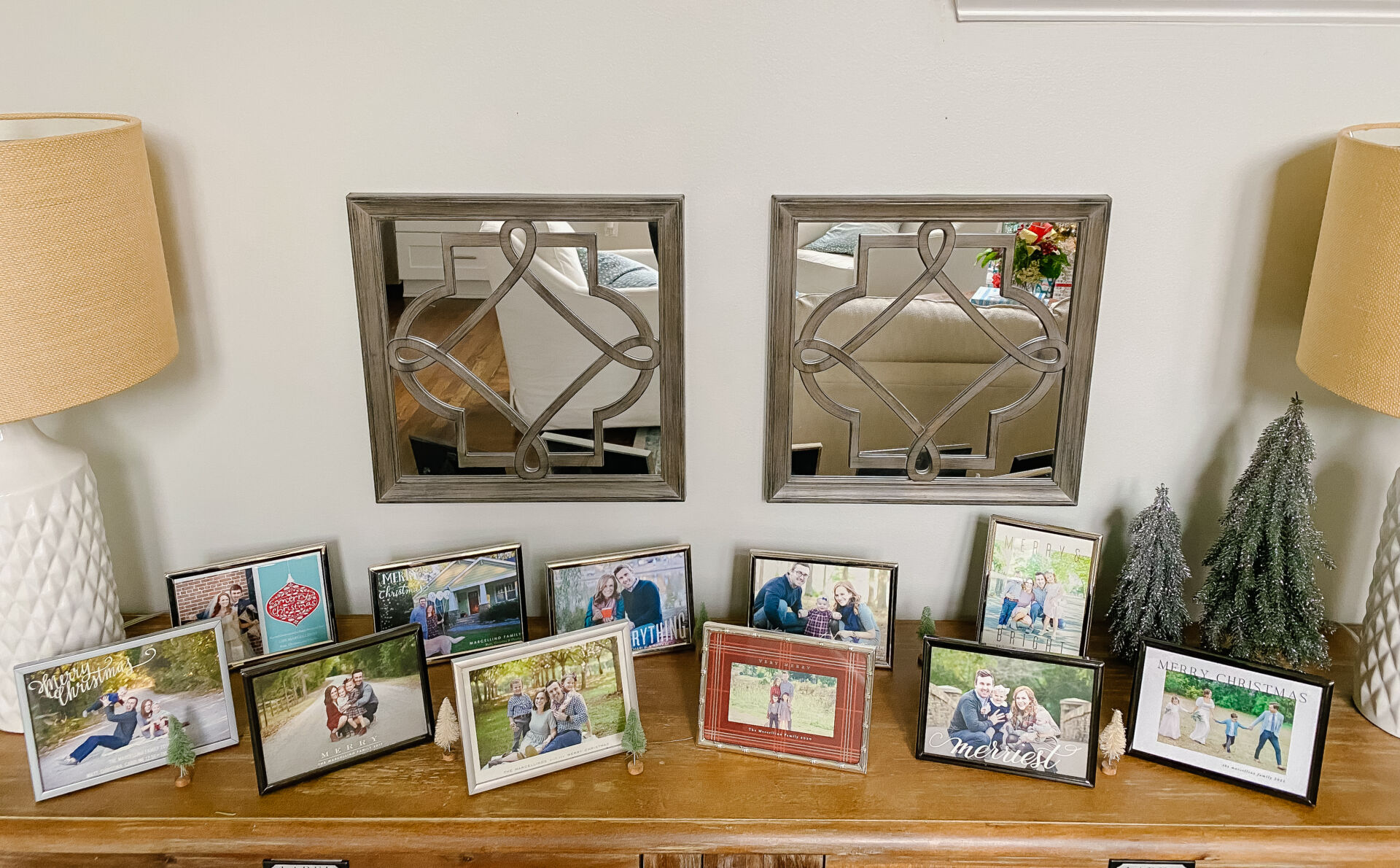 And my second favorite spot in our home during the holidays is our Christmas card wall!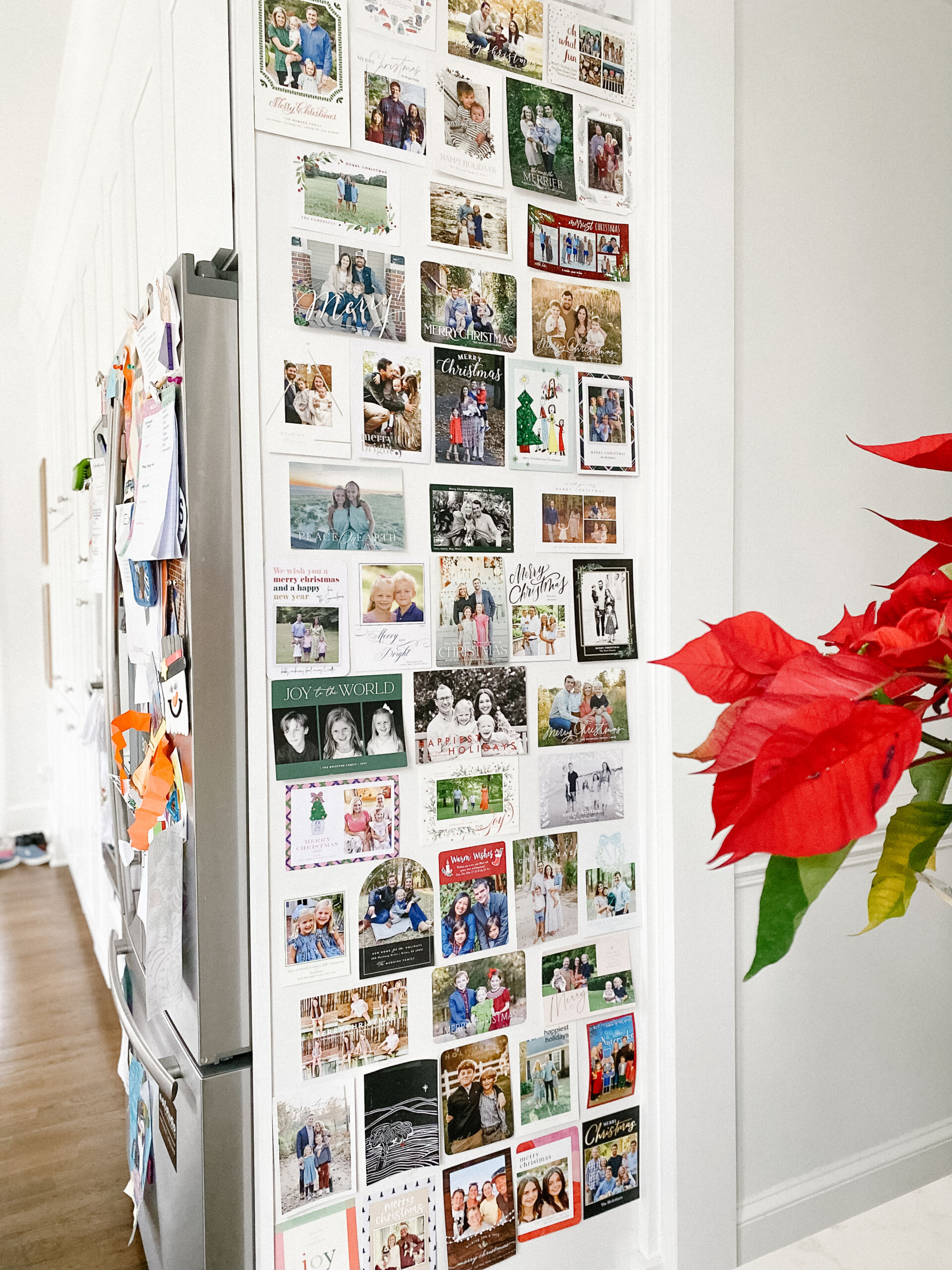 I really hope the tradition of sending Christmas cards never dies! I know they are a lot of work to prepare and send so it's an easy project to cut from the busy holiday to do list. But I absolutely LOVE receiving cards from friends and family every year and we prominently hang them in our kitchen so we pass by them a million times throughout the season. I also try to re-arrange the cards as I receive them so all of the kids' friends are posted low enough for them to see them. They check the wall every day to see which cards have been added too.
I know most people don't save all the cards but a few years ago I started snapping a photo of each card and uploading the picture as the profile photo for each of the contacts in my phone address book — this way, I get to enjoy the card all year long!
CREDITS & SOURCES
The Professionals: Hair & Makeup: Lindsey Thorne / Photography: Demi Mabry / Flowers: Ashley Manning with Pretty Things Charlotte / Card: Minted
Outfit Details: Christina: Sweater + Skirt + Heels + Earrings / Matt: Blazer + Pants + Tie + Pocket Square + Loafers / Caroline: Dress + Glitter Shoes / Thomas: Blazer + Shirt + Pants + Loafers

OUR CHRISTMAS CARDS THROUGH THE YEARS