We spent an amazing weekend playing in the mountains! I had been counting down to this past weekend all summer long and was ecstatic when it finally arrived. I was nervous about the weather forecast (thunderstorms all weekend) but we decided to roll the dice and go anyway — and we were incredibly lucky to dodge the storms throughout the weekend.
River Tubing
Saturday morning we were up early, packed the coolers, grabbed breakfast and hit the road for Asheville where we had plans to tube the French Broad River. We had so much fun tubing last year that we knew we wanted to do it again with the kids this summer. Our experience was so great with Zen Tubing last year that we booked our tubing adventure through them again — this time dropping in from the Midtown/River Arts District location. We spent 3.5 hours relaxing on the river. Just kidding. While it was super fun, I wouldn't call fetching snacks every 2 minutes and helping the kids in and out of their tube to pee every 8 minutes "relaxing" but it was definitely a blast. And the thunderstorm rolled in just as we were pulling our tubes out of the river.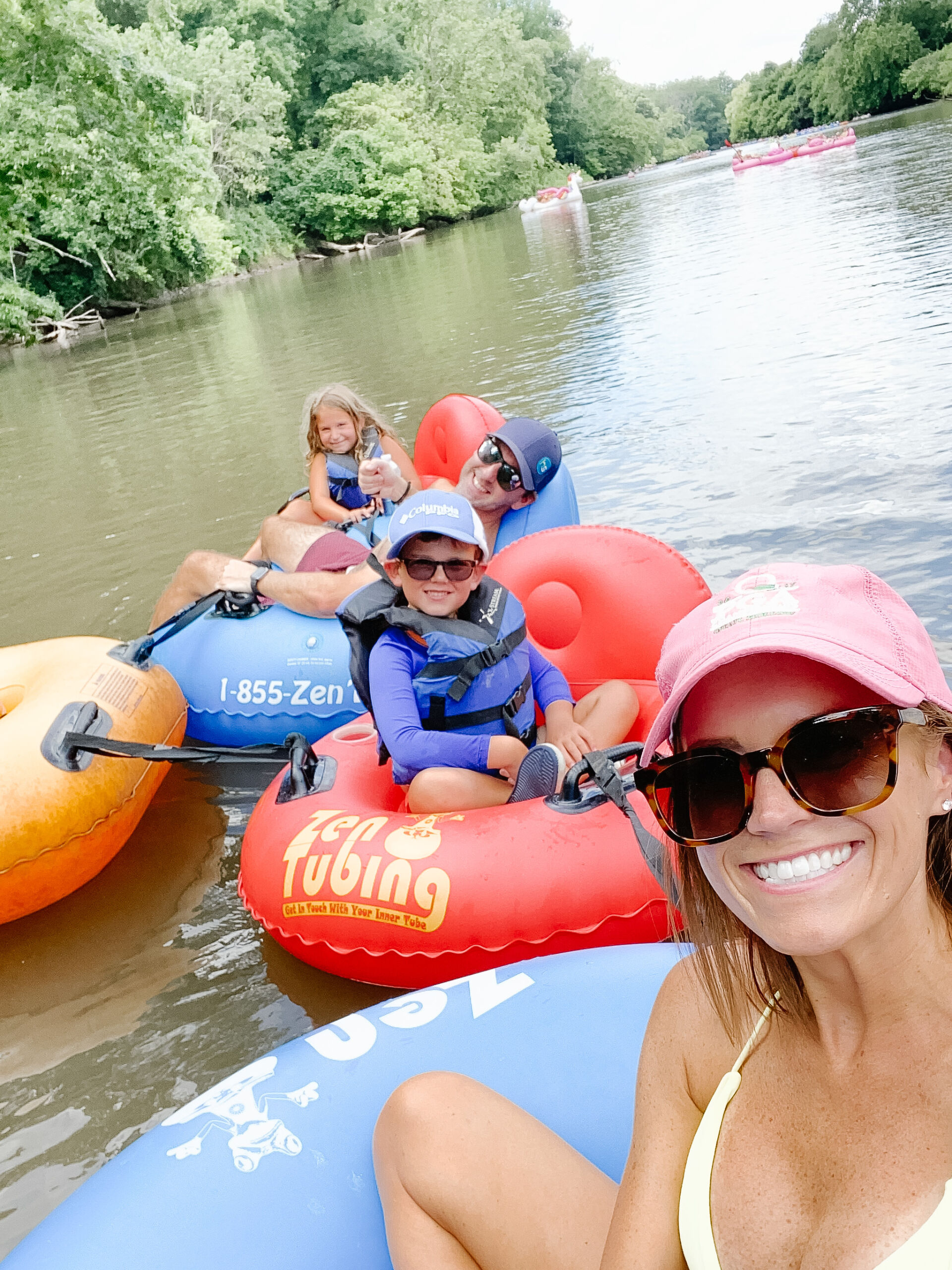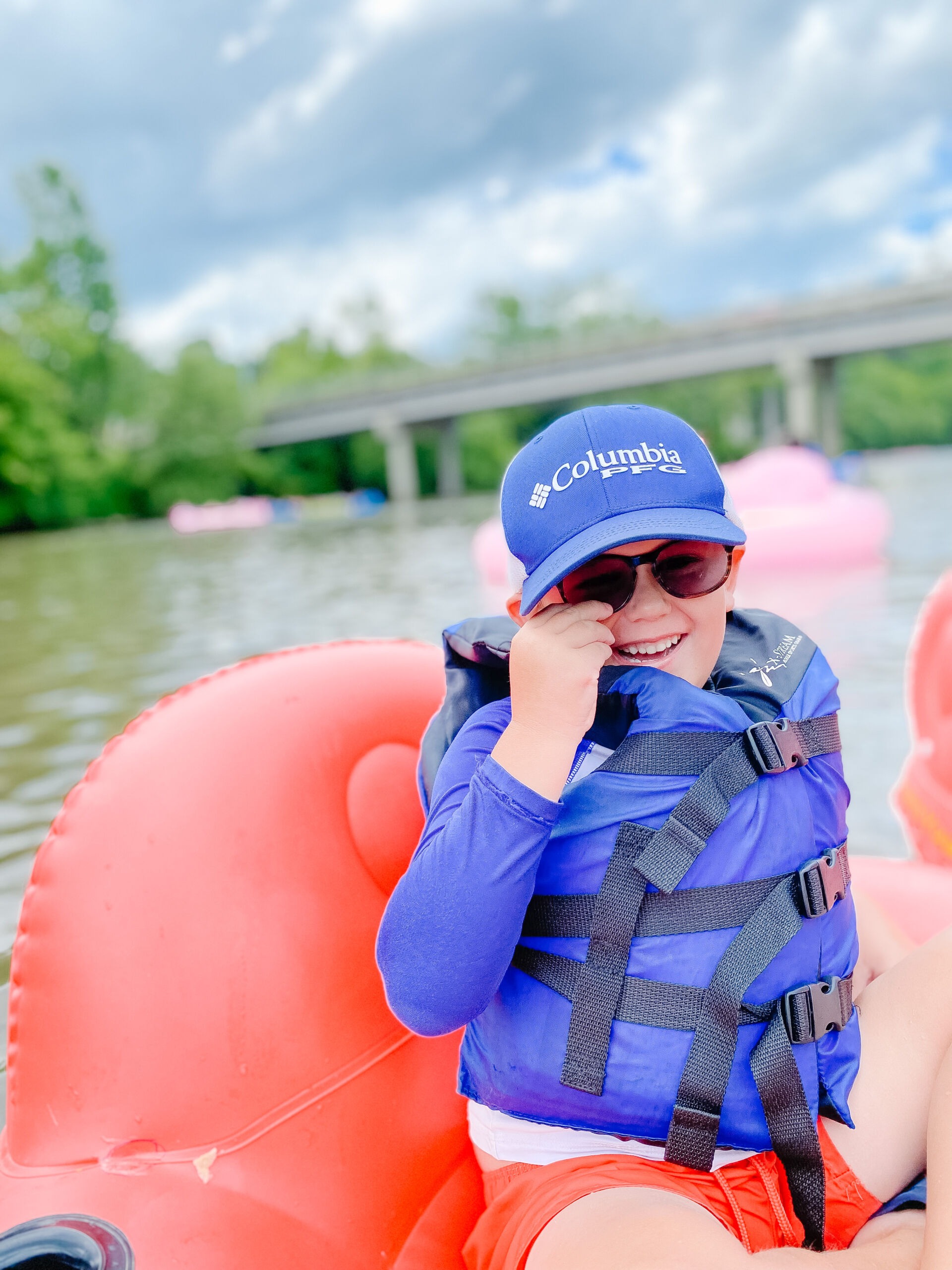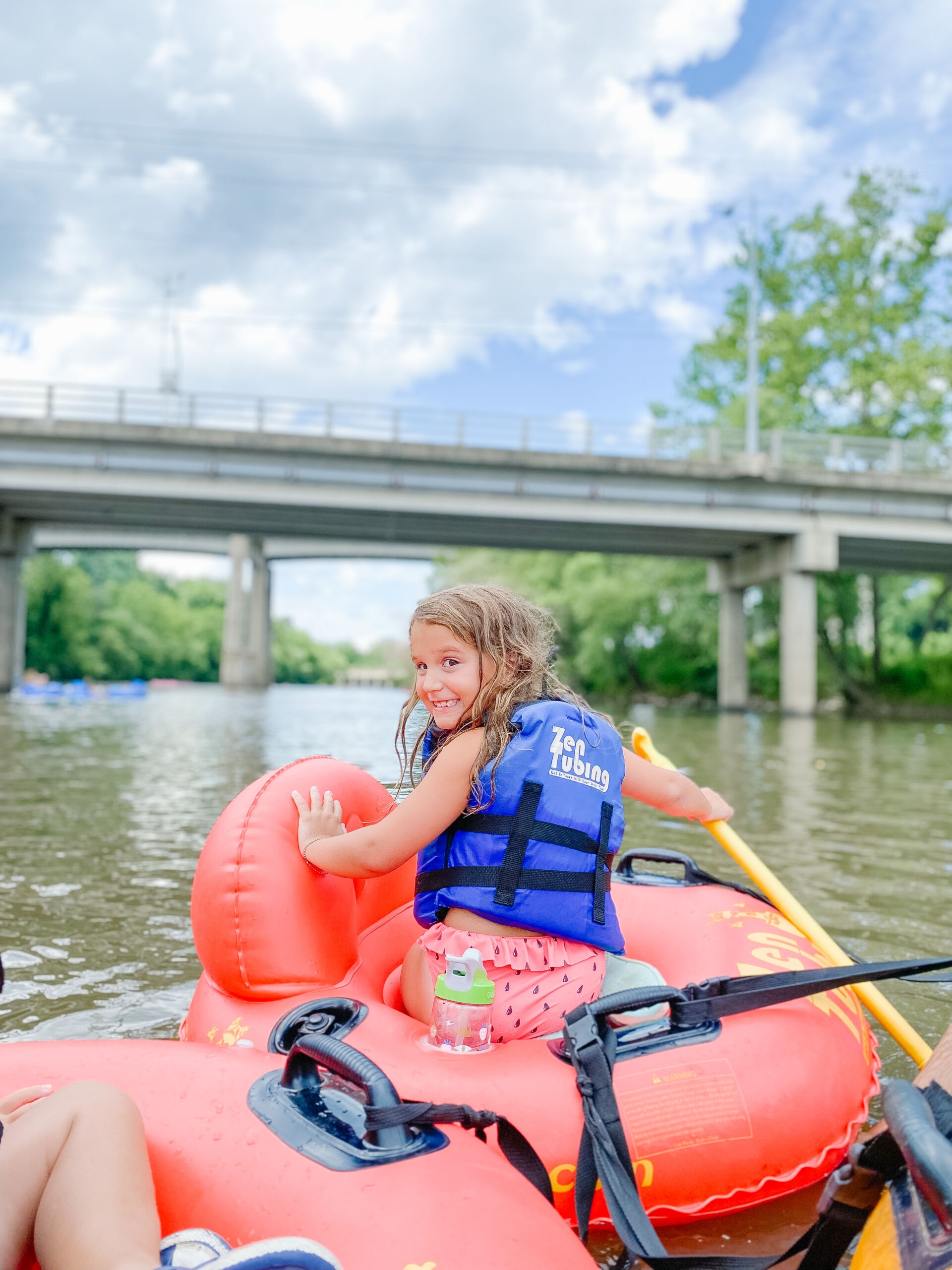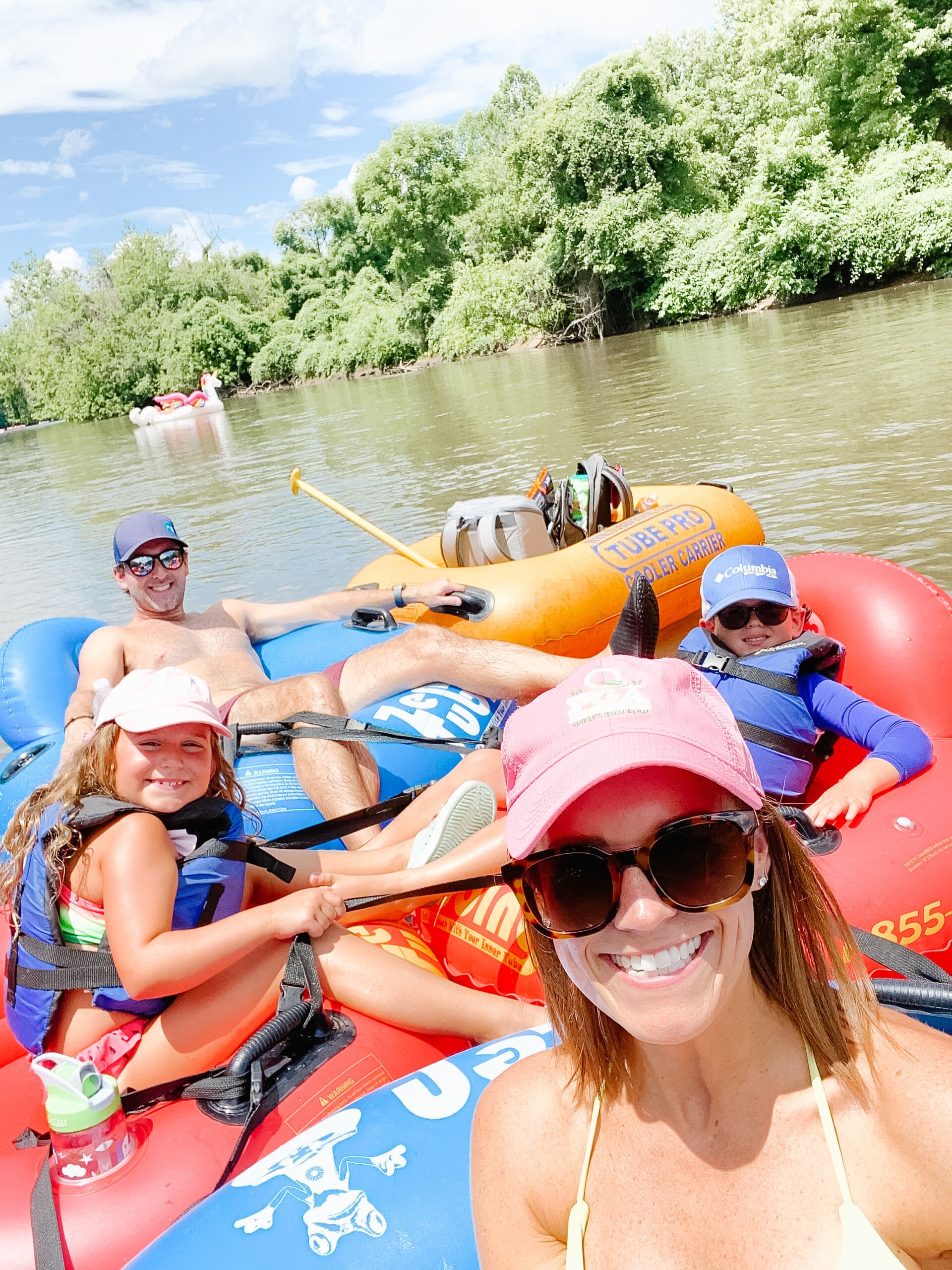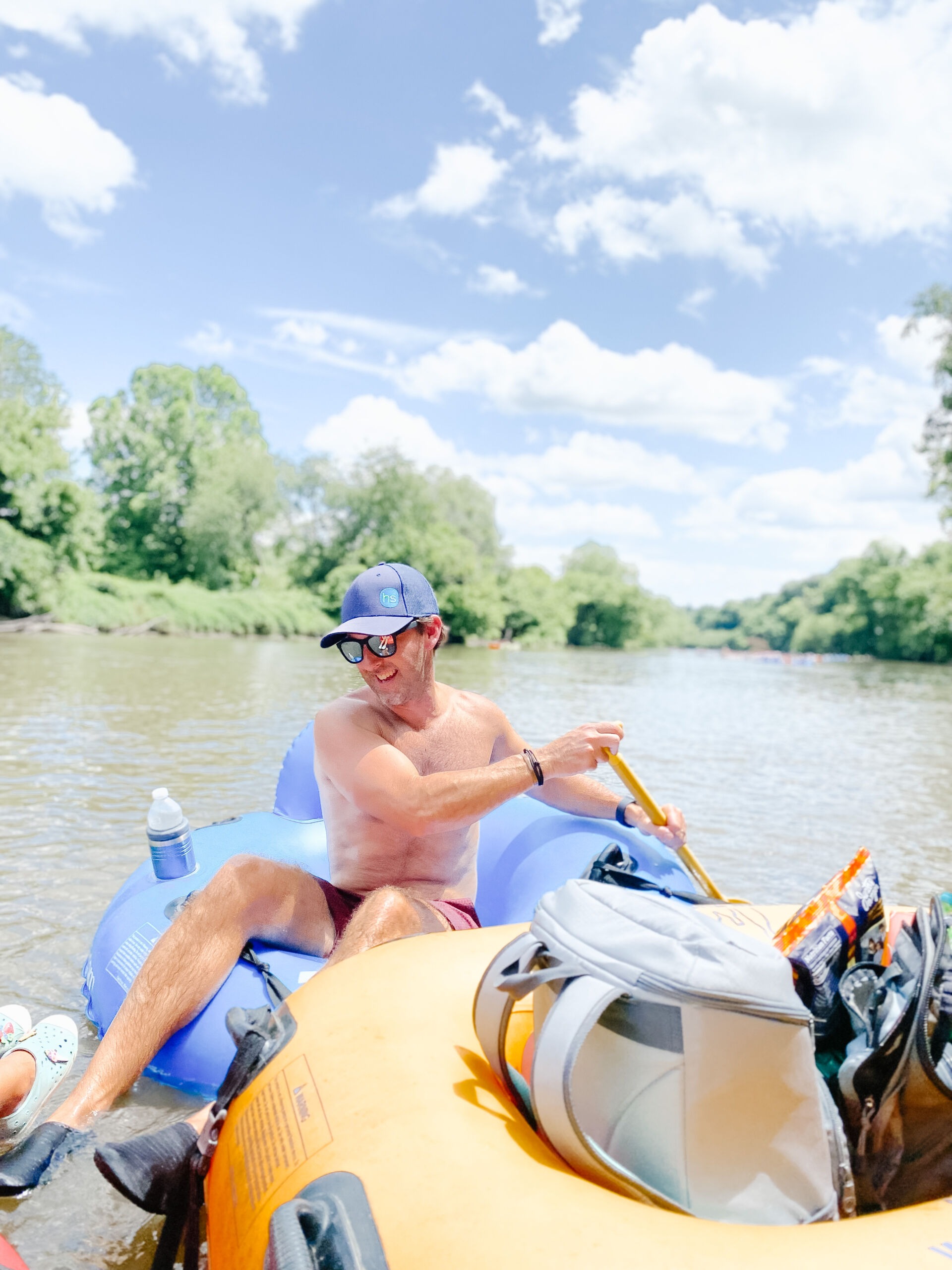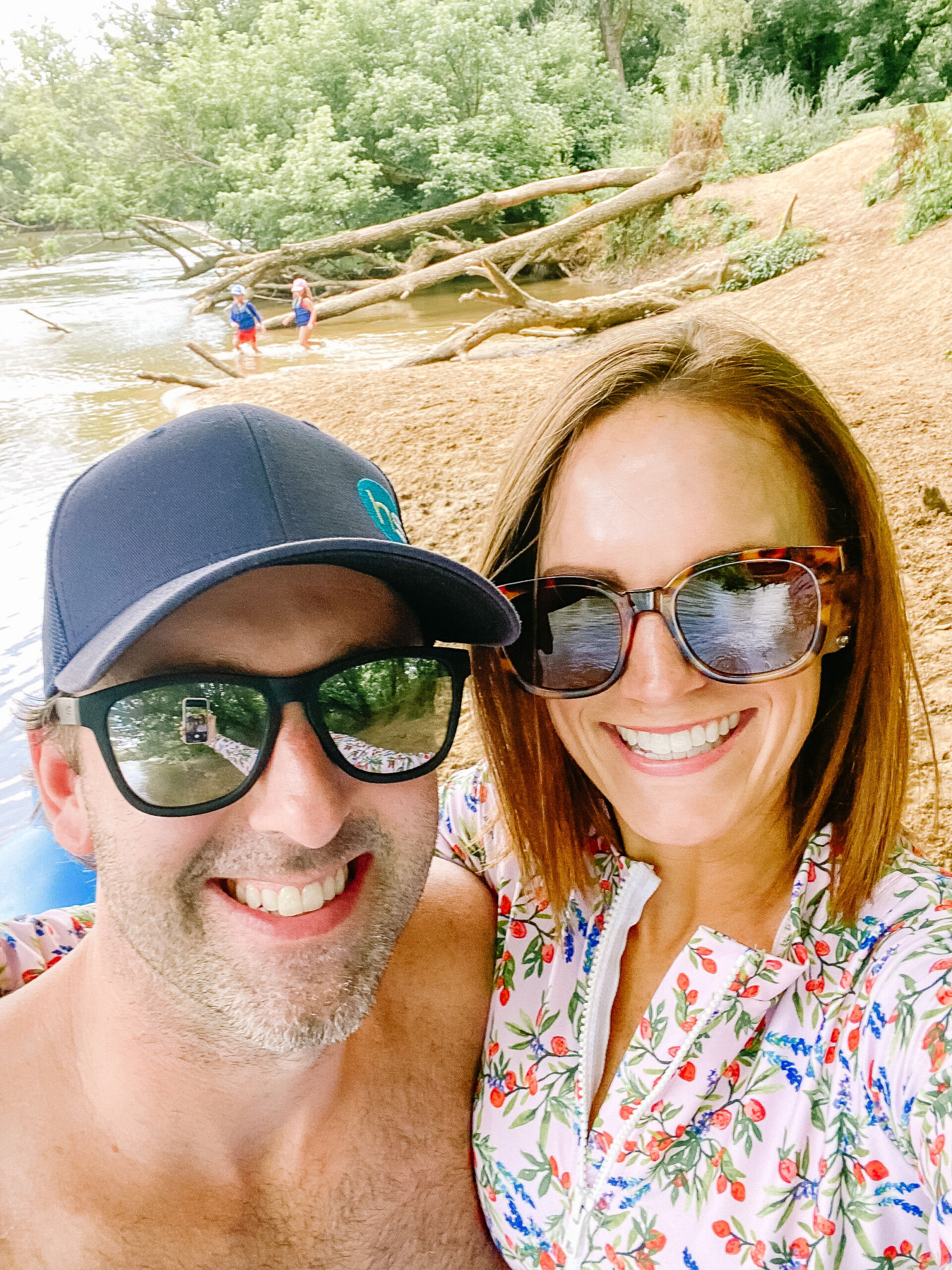 After a fun day of tubing we checked in to our hotel, showered and got ready for dinner. We found a Mexican restaurant a few doors down for dinner and afterwards stopped for ice cream before sprinting back to the hotel in the pouring down rain.
Sliding Rock
Sunday morning we packed up and headed to Sliding Rock in Pisgah National Forest. I discovered this magical water slide about 15 years ago when I worked as a summer camp counselor in Brevard. We took our campers here all the time and I vividly remember thinking how special it would be to one day bring my kids. And finally, that day arrived!!! The lines for Sliding Rock can get suuuuuuuuuper long so we got there right when they opened at 10 am! It also helped that the weather was overcast with thunderstorms predicted to roll in so it wasn't nearly as crowded as I had anticipated.
Sliding down the rock was just as fun as I had remembered…and also just as cold as I had remembered (55 degrees)! Even though we were all freezing and numb by the end, the rush you experience from sliding down 60 feet and plunging into a 7-foot deep pool is absolutely incredible.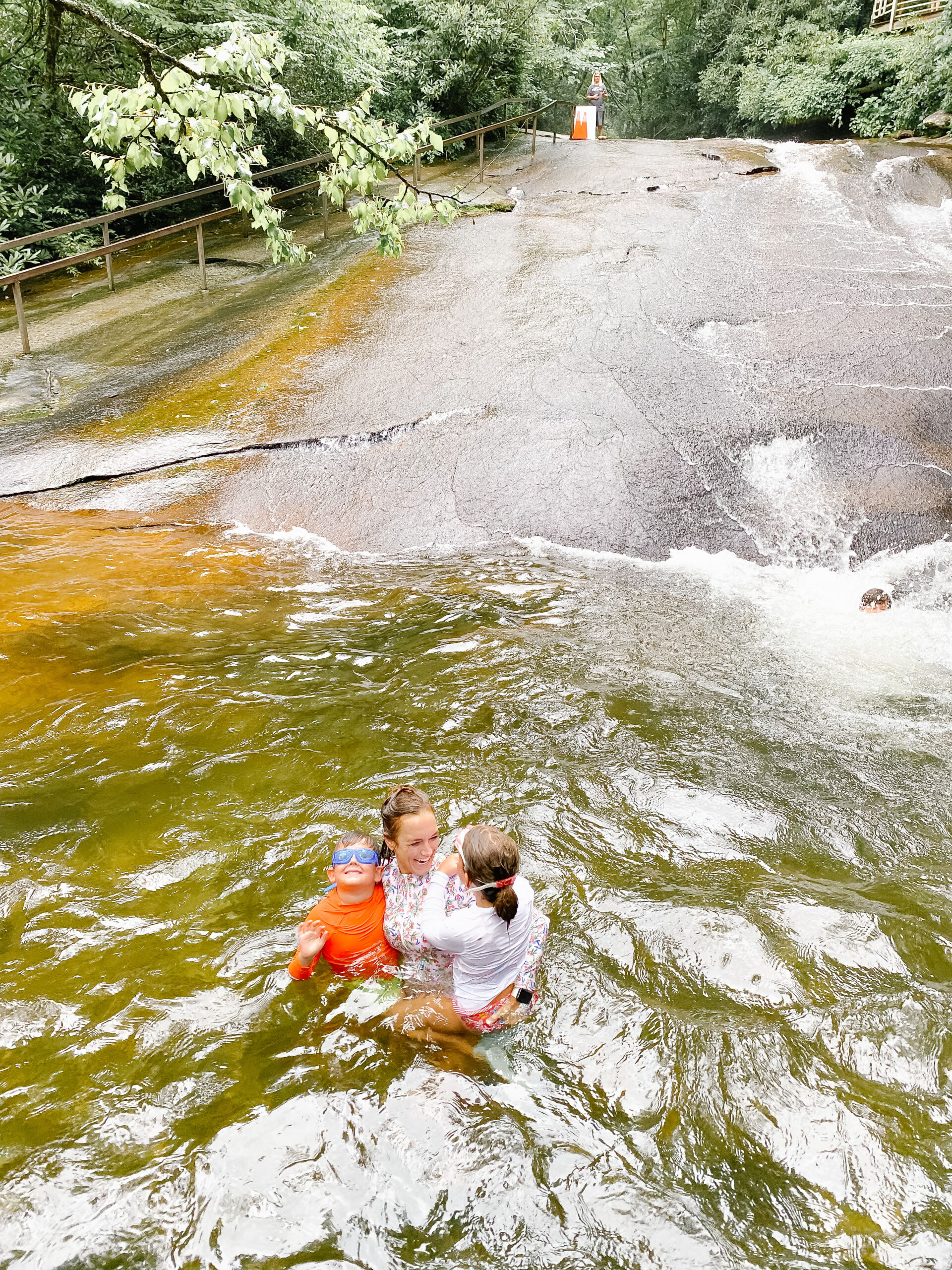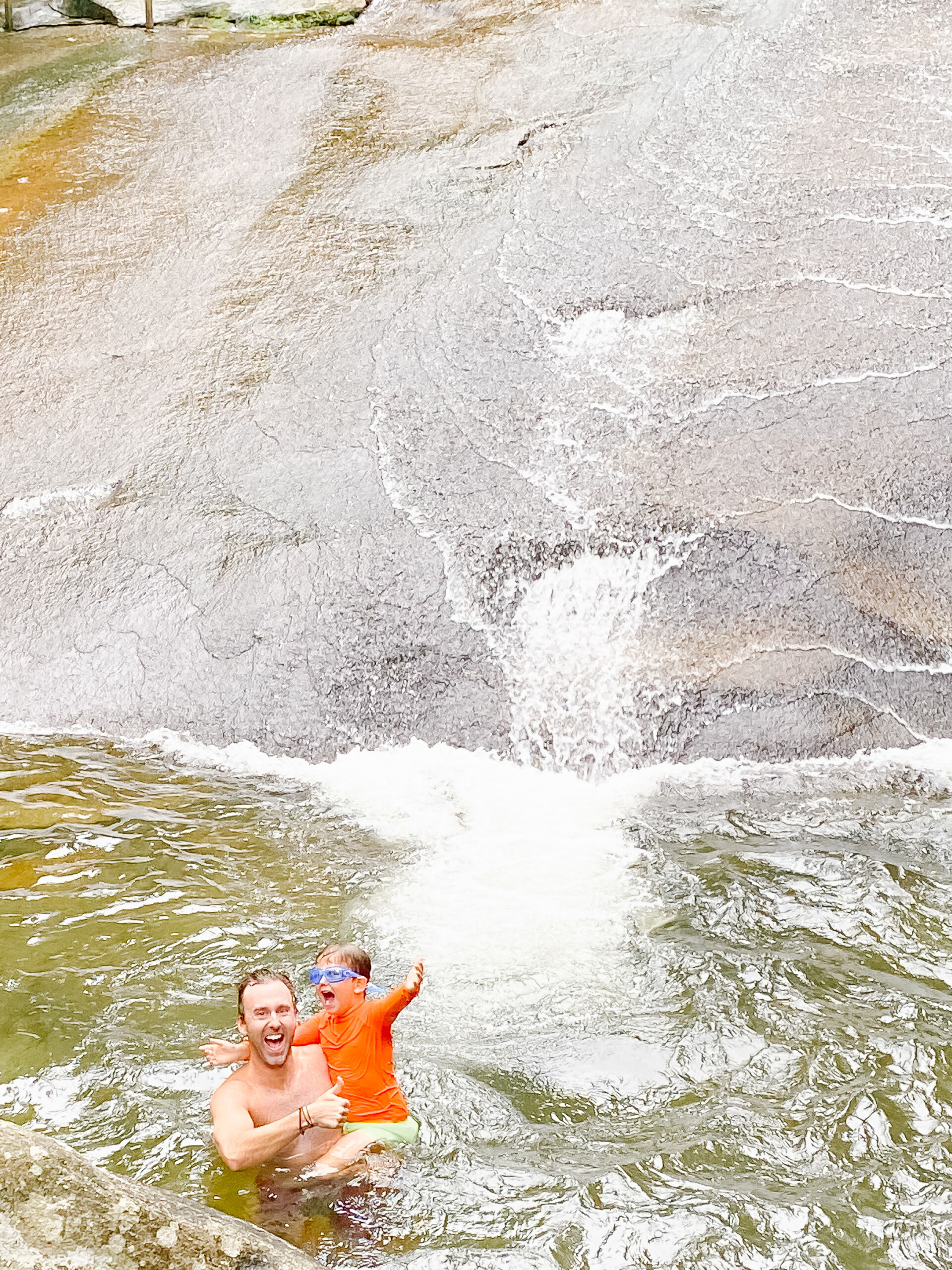 Afterwards we grabbed BBQ for lunch then headed back home! It was the perfect weekend away in the mountains and I am incredibly grateful for the memories we made.