Yay! Another space checked off the list — our powder room! Actually, this room was the first to be completed in the house but it took me forever to get around to taking the pictures. But alas, it is DONE and photographed…so come on in…
But wait! Let's take a look at what we were working with
before
…
BEFORE
So first things first — that light HAD to go. It wasn't even properly installed and had about a decade of dust caked all over it. So we replaced the light fixture right away (well, second to replacing the toilet seat)…which brings me to another lesson learned in the renovation process: There's no better marriage test than changing a light fixture together. I am happy to report we are still married today after replacing the old fixture with the new one.
Okay, you get the point! Let's get to the fun stuff…the AFTER photos…
After
AHHHHH! So different, right?!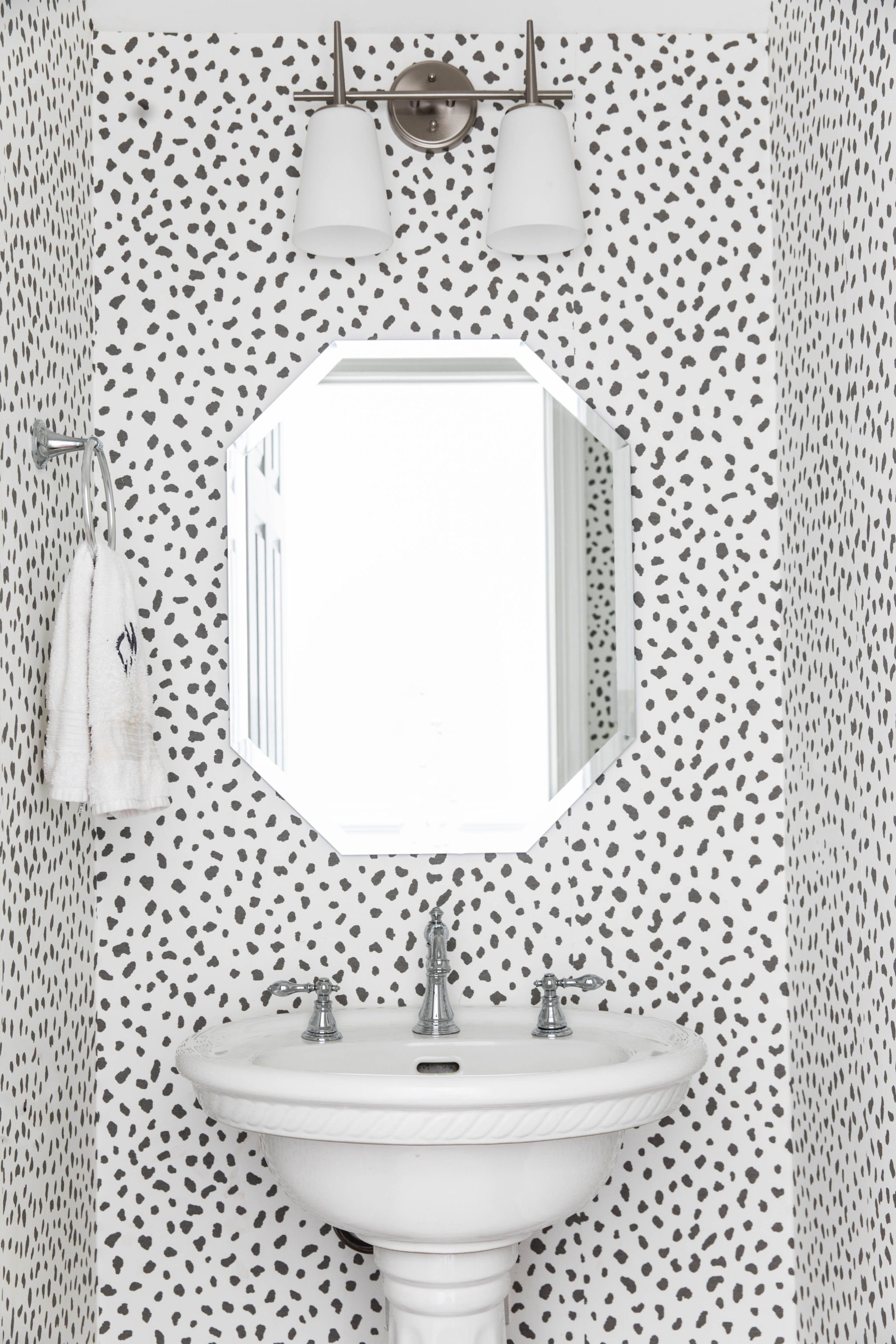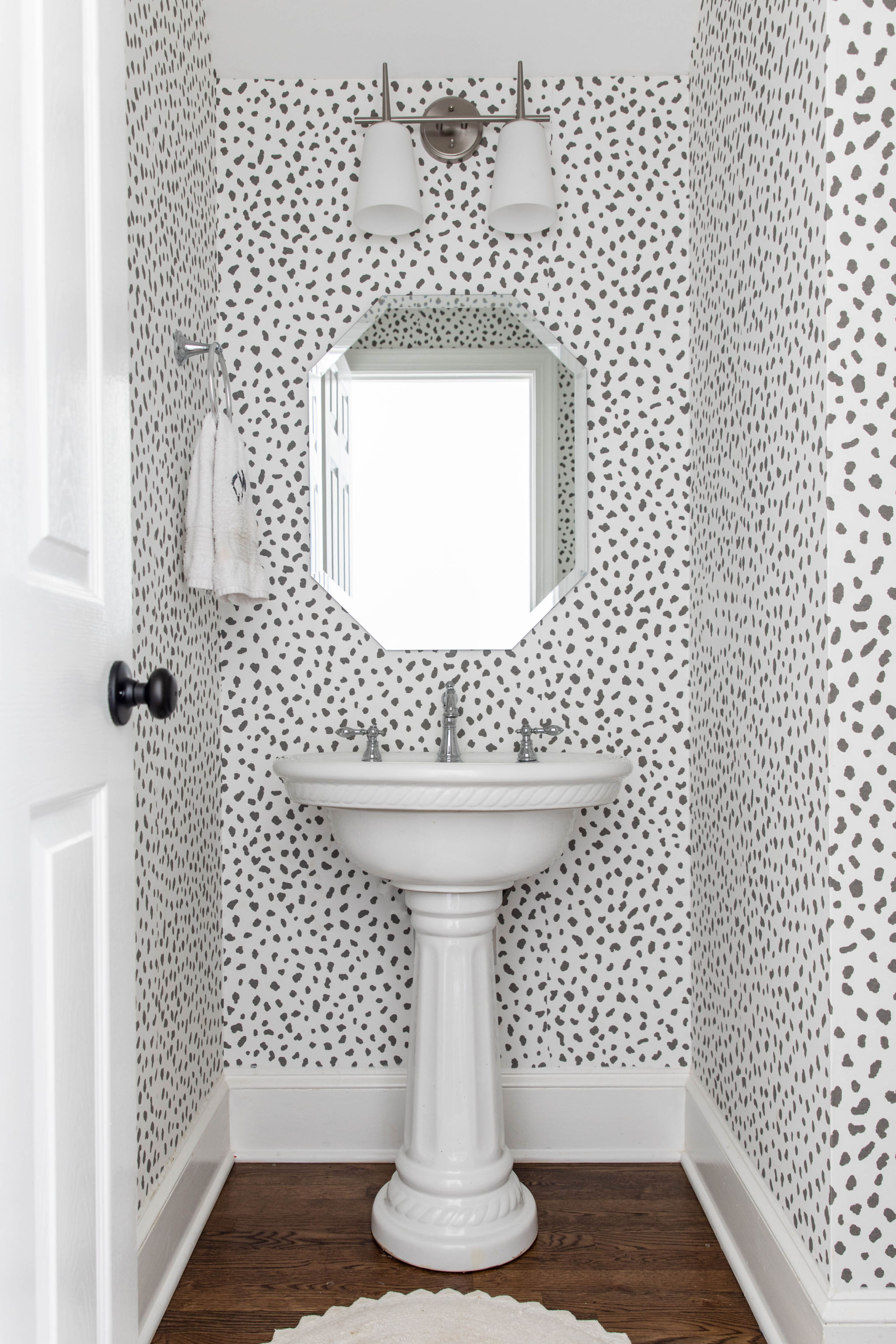 Powder Room Sources
Wallpaper // Vanity Light // Faucet // Mirror