Another round-up of audio books I've listened to lately! Thank you to everyone for leaving your favorite reads in the comments — this is how I decide what to read next!!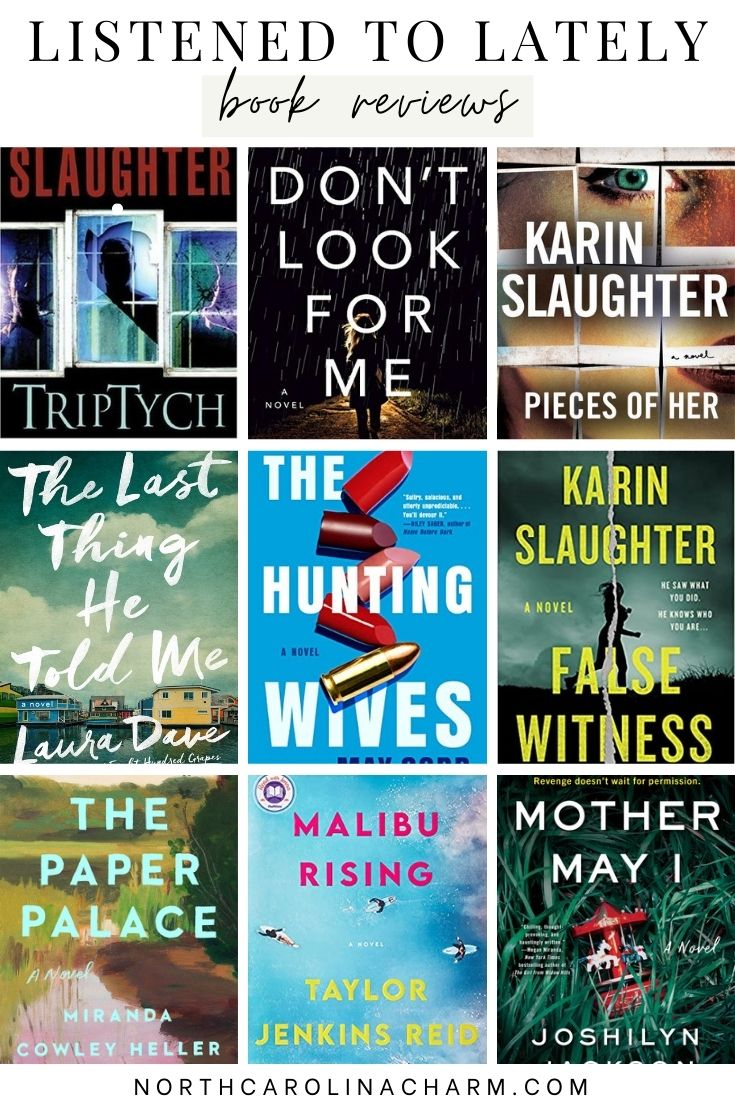 TripTych by Karin Slaughter
I was so excited to see all of the book recommendations on my Instagram post recently. I added them all to my library list and am impatiently waiting for some of them to become available! I am on a Karin Slaughter binge right now, so I started the Will Trent series that was recommended and just finished Book #1 — TripTych!
Rating 4/5: I flew through this audio book and am excited because I heard that the story gets even better over the next two books. Like her other books, Karin Slaughter did an amazing job developing the characters and building suspense throughout the dark and gruesome story.
Book Summary: In the city of Atlanta, women are dying—at the hands of a killer who signs his work with a single, chilling act of mutilation. Leaving behind enough evidence to fuel a frenzied police hunt, this cunning madman is bringing together dozens of lives, crossing the boundaries of wealth and race. And the people who are chasing him must cross those boundaries too. Among them is Michael Ormewood, a veteran detective whose marriage is hanging by a thread—and whose arrogance and explosive temper are threatening his career. And Angie Polaski, a beautiful vice cop who was once Michael's lover before she became his enemy. But another player has entered the game: a loser ex-con who has stumbled upon the killer's trail in the most coincidental of ways—someone who may be the key to breaking the case wide open.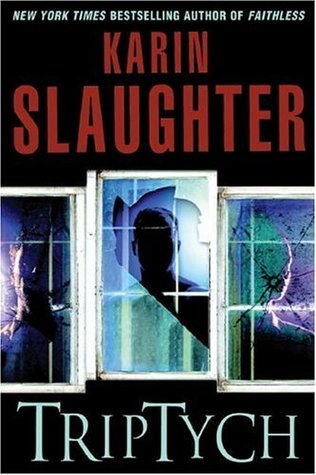 Rating 4.5/5: I recently binged through this reader recommended psychological thriller in 2 days and LOVED it. This story takes off right away and is fast paced. It will have you on the edge of your seat and biting your nails until the very twisted ending!
Book Summary: One night, Molly Clarke walked away from her life. The car abandoned miles from home. The note found at a nearby hotel. The shattered family that couldn't be put back together. It happens all the time. Women disappear, desperate to leave their lives behind and start over. She doesn't want to be found. Or at least, that's the story. But is that what really happened to Molly Clarke?
The night Molly disappeared began with a storm, running out of gas, and a man in a truck offering her a ride to town. With him is a little girl who reminds her of the daughter she lost years ago. It feels like a sign. And Molly is overcome with the desire to be home, with her family—no matter how broken it is. She accepts the ride. But when the doors are locked shut, Molly begins to suspect she has made a terrible mistake.
When a new lead comes in after the search has ended, Molly's daughter, Nicole, begins to wonder. Nothing about her mother's disappearance makes sense.
Nicole returns to the small, desolate town where her mother was last seen to find the truth. The locals are kind and eager to help. The innkeeper. The bartender. Even the police. Until secrets begin to reveal themselves and she comes closer to the truth about that night—and the danger surrounding her.
Review 3.5/5: I cannot believe I'm giving a Karin Slaughter book less than 4 stars. Normally I can devour her books in 2 days, but Pieces of Her took me over a week to finish. It is long (the audio book was 16 hours!!!) and started off strong but then the momentum slowed down quite a bit. The plot felt like it took forever to play out so I kept drifting out of focus and actually ended up restarting the book after getting about halfway through. I did enjoy the book, it just wasn't my favorite. Regardless, I will definitely be tuning in to the Netflix series!!
Book Summary: Andrea Oliver's mother, Laura, is the perfect small-town mum. Laura lives a quiet but happy life in sleepy beachside Belle Isle. She's a pillar of the community: a speech therapist, business owner and everybody's friend. And she's never kept a secret from anyone. Or so Andrea thinks.
When Andrea is caught in a random violent attack at a shopping mall, Laura intervenes and acts in a way that is unrecognisable to her daughter. It's like Laura is a completely different person – and that's because she was. Thirty years ago. Before Andrea. Before Belle Isle.
Laura is hailed as a hero for her actions at the mall but 24 hours later she is in hospital, shot by an intruder, who's spent decades trying to track her down.
What is Andrea's mother trying to hide? As elements of the past return and put them both in danger, Andrea is left to piece together Laura's former identity and discover the truth – for better or worse – about her mother. Is the gentle, loving woman who raised her also a violent killer?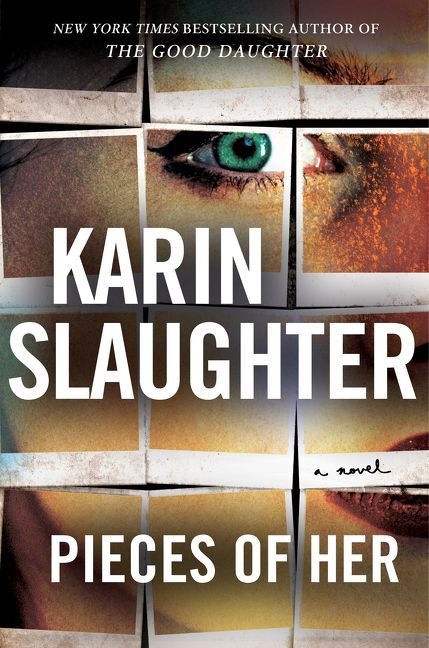 Review 4/5: I really like this book and it captivated me right from the start and had me engaged until the very end! This mystery is a quick read and I really liked the author's writing style. The ending was OK but definitely hang around for the epilogue.
Book Summary: We all have stories we never tell.
Before Owen Michaels disappears, he manages to smuggle a note to his beloved wife of one year: Protect her.
Despite her confusion and fear, Hannah Hall knows exactly to whom the note refers: Owen's sixteen-year-old daughter, Bailey. Bailey, who lost her mother tragically as a child. Bailey, who wants absolutely nothing to do with her new stepmother.
As Hannah's increasingly desperate calls to Owen go unanswered; as the FBI arrests Owen's boss; as a US Marshal and FBI agents arrive at her Sausalito home unannounced, Hannah quickly realizes her husband isn't who he said he was. And that Bailey just may hold the key to figuring out Owen's true identity—and why he really disappeared.
Hannah and Bailey set out to discover the truth, together. But as they start putting together the pieces of Owen's past, they soon realize they are also building a new future. One neither Hannah nor Bailey could have anticipated.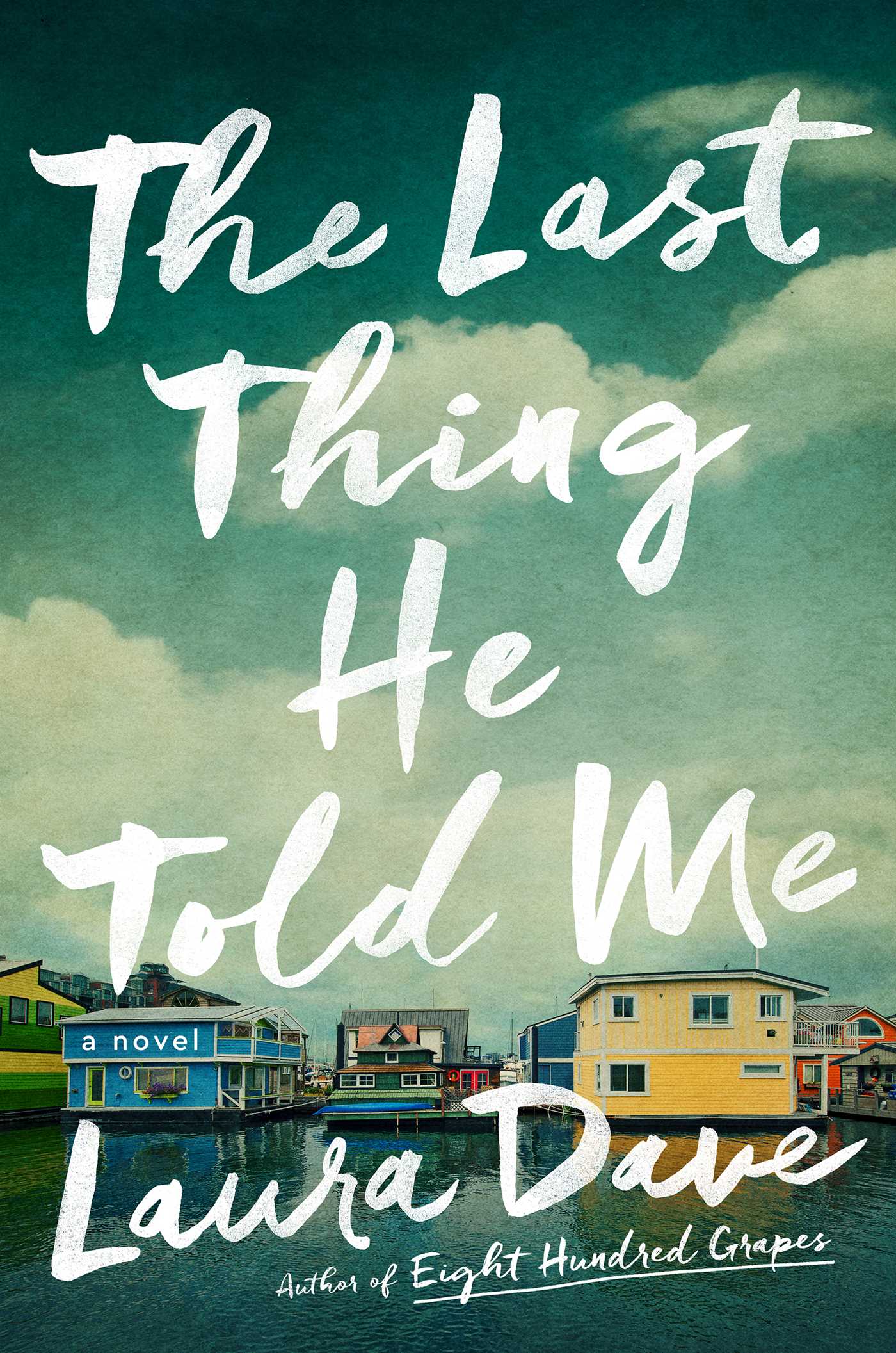 Rating 2.5/5: This book gave me "what the hell did I just read???" feelings (very similar to how I felt about After by Anna Todd). It was like a train wreck that I couldn't look away from yet irritated me so much. I was so frustrated with the awful characters — the women in this story are all so…so terrible. However, the book is well written and there are some decent twists and turns which kept me hanging on to see how it would unfold…
Book Summary: The Hunting Wives share more than target practice, martinis, and bad behavior in this novel of obsession, seduction, and murder.
Sophie O'Neill left behind an envy-inspiring career and the stressful, competitive life of big-city Chicago to settle down with her husband and young son in a small Texas town. It seems like the perfect life with a beautiful home in an idyllic rural community. But Sophie soon realizes that life is now too quiet, and she's feeling bored and restless.
Then she meets Margot Banks, an alluring socialite who is part of an elite clique secretly known as the Hunting Wives. Sophie finds herself completely drawn to Margot and swept into her mysterious world of late-night target practice and dangerous partying. As Sophie's curiosity gives way to full-blown obsession, she slips farther away from the safety of her family and deeper into this nest of vipers.
When the body of a teenage girl is discovered in the woods where the Hunting Wives meet, Sophie finds herself in the middle of a murder investigation and her life spiraling out of control.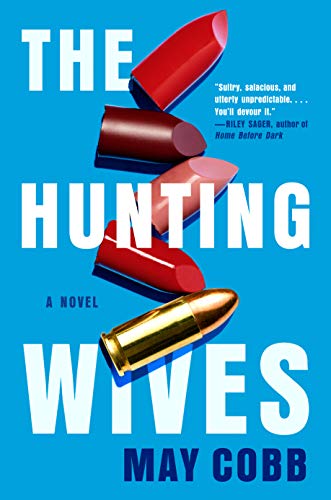 Rating 4.5/5: I loved this dark and twisted thriller! This story is fast paced and had me hooked the entire time. Karin did an excellent job weaving in the 2020 pandemic into the story too. I definitely recommend this book!
Book Summary: AN ORDINARY LIFE
Leigh Coulton has worked hard to build what looks like a normal life. She has a good job as a defense attorney, a daughter doing well in school, and even her divorce is relatively civilized – her life is just as unremarkable as she'd always hoped it would be.
HIDES A DEVASTATING PAST
But Leigh's ordinary life masks a childhood which was far from average… a childhood tarnished by secrets, broken by betrayal, and finally torn apart by a devastating act of violence.
BUT NOW THE PAST IS CATCHING UP
Then a case lands on her desk – defending a wealthy man accused of rape. It's the highest profile case she's ever been given – a case which could transform her career, if she wins. But when she meets the accused, she realizes that it's no coincidence that he's chosen her as his attorney. She knows him. And he knows her. More to the point, he knows what happened twenty years ago, and why Leigh has spent two decades running.
AND TIME IS RUNNING OUT
If she can't get him acquitted, she'll lose much more than the case. The only person who can help her is her younger, estranged sister Calli, the last person Leigh would ever want to ask for help. But suddenly she has no choice…
Rating 3/5: I honestly don't really know how to rate this book. I liked it. And I did not like it. I have a hard time following books that jump back and forth between lots of different timelines (usually I'm multi-tasking with one ear bud in). However, I will say, I enjoyed the writing and the narrator for the audio book is absolutely FANTASTIC! But the back and forth over which man to choose drove me insane.
Book Summary: It is a perfect July morning, and Elle, a fifty-year-old happily married mother of three, awakens at "The Paper Palace"–the family summer place which she has visited every summer of her life. But this morning is different: last night Elle and her oldest friend Jonas crept out the back door into the darkness and had sex with each other for the first time, all while their spouses chatted away inside. Now, over the next twenty-four hours, Elle will have to decide between the life she has made with her genuinely beloved husband, Peter, and the life she always imagined she would have had with her childhood love, Jonas, if a tragic event hadn't forever changed the course of their lives. As Heller colors in the experiences that have led Elle to this day, we arrive at her ultimate decision with all its complexity. Tender yet devastating, The Paper Palace considers the tensions between desire and dignity, the legacies of abuse, and the crimes and misdemeanors of families.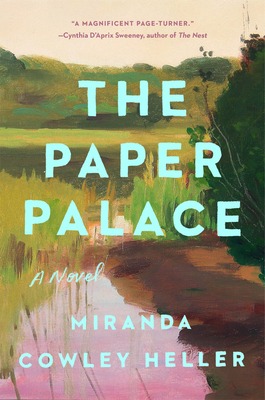 Rating 2/5: I had high hopes for this book after all the hype over it! A few hours into the audio book I began to wonder if this slow paced story would pick up. Then at 51% of the way through I decided to throw in the towel, which is rare for me, but I just couldn't get into it.
Book Summary: Four famous siblings throw an epic party to celebrate the end of the summer. But over the course of twenty-four hours, their lives will change forever.
Malibu: August, 1983. It's the day of Nina Riva's annual end-of-summer party, and anticipation is at a fever pitch. Everyone wants to be around the famous Rivas: Nina, the talented surfer and supermodel; brothers Jay and Hud, one a championship surfer, the other a renowned photographer; and their adored baby sister, Kit. Together, the siblings are a source of fascination in Malibu and the world over—especially as the offspring of the legendary singer, Mick Riva.
The only person not looking forward to the party of the year is Nina herself, who never wanted to be the center of attention, and who has also just been very publicly abandoned by her pro tennis player husband. Oh, and maybe Hud—because it is long past time to confess something to the brother from whom he's been inseparable since birth.
Jay, on the other hand, is counting the minutes until nightfall, when the girl he can't stop thinking about promised she'll be there.
And Kit has a couple secrets of her own—including a guest she invited without consulting anyone.
By midnight the party will be completely out of control. By morning, the Riva mansion will have gone up in flames. But before that first spark in the early hours before dawn, the alcohol will flow, the music will play, and the loves and secrets that shaped this family's generations will all come bubbling to the surface.
Malibu Rising is a story about one unforgettable night in the life of a family: the night they each have to choose what they will keep from the people who made them… and what they will leave behind.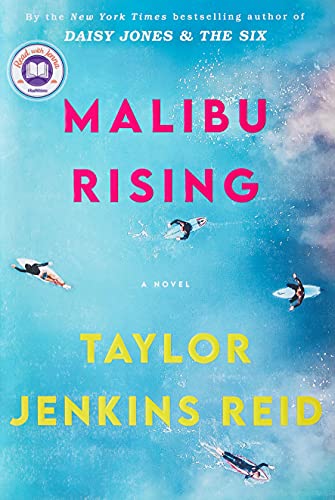 Rating 4.5/5: Wow. I loved, loved, loved this book and couldn't get through it fast enough. I was captivated by this cleverly plotted nightmare investigation. Great storyline. Great characters. Great narration (by the author). Highly recommend.
Book Summary: Revenge doesn't wait for permission.
Growing up poor in rural Georgia, Bree Cabbat was warned by her single mother that the world was a dark and scary place. Bree rejected her mother's fearful outlook, and life has proved her right. Having married into a family with wealth, power, and connections, Bree now has all a woman could ever dream of: a loving lawyer husband, two talented teenage daughters, a new baby boy, a gorgeous home, and every opportunity in the world.
Until the day she awakens and sees a witch peering into her bedroom window—an old gray-haired woman dressed all in black who vanishes as quickly as she appears. It must be a play of the early morning light or the remnant of a waking dream, Bree tells herself, shaking off the bad feeling that overcomes her.
Later that day though, she spies the old woman again, in the parking lot of her daugh­ters' private school . . . just minutes before Bree's infant son, asleep in his car seat only a few feet away, vanishes. It happened so quickly—Bree looked away only for a second. There is a note left in his place, warning her that she is being is being watched; if she wants her baby back, she must not call the police or deviate in any way from the instructions that will follow.
The mysterious woman makes contact, and Bree learns she, too, is a mother. Why would another mother do this? What does she want? And why has she targeted Bree? Of course Bree will pay anything, do anything. It's her child.
To get her baby back, Bree must complete one small—but critical—task. It seems harmless enough, but her action comes with a devastating price, making her complicit in a tangled web of tragedy and shocking secrets that could destroy everything she loves. It is the beginning of an odyssey that will lead Bree to dangerous places, explosive confrontations, and chilling truths.
Bree will do whatever it takes to protect her family—but what if the cost tears their world apart?