As promised, here is the amazing Grilled Peach Burrata Salad recipe I made last weekend! We've been on a huge peach kick lately and this salad couldn't be more perfect for summer. The flavors are all so fresh and delicious. And it only takes about 20 minutes to whip it together! You have to try it!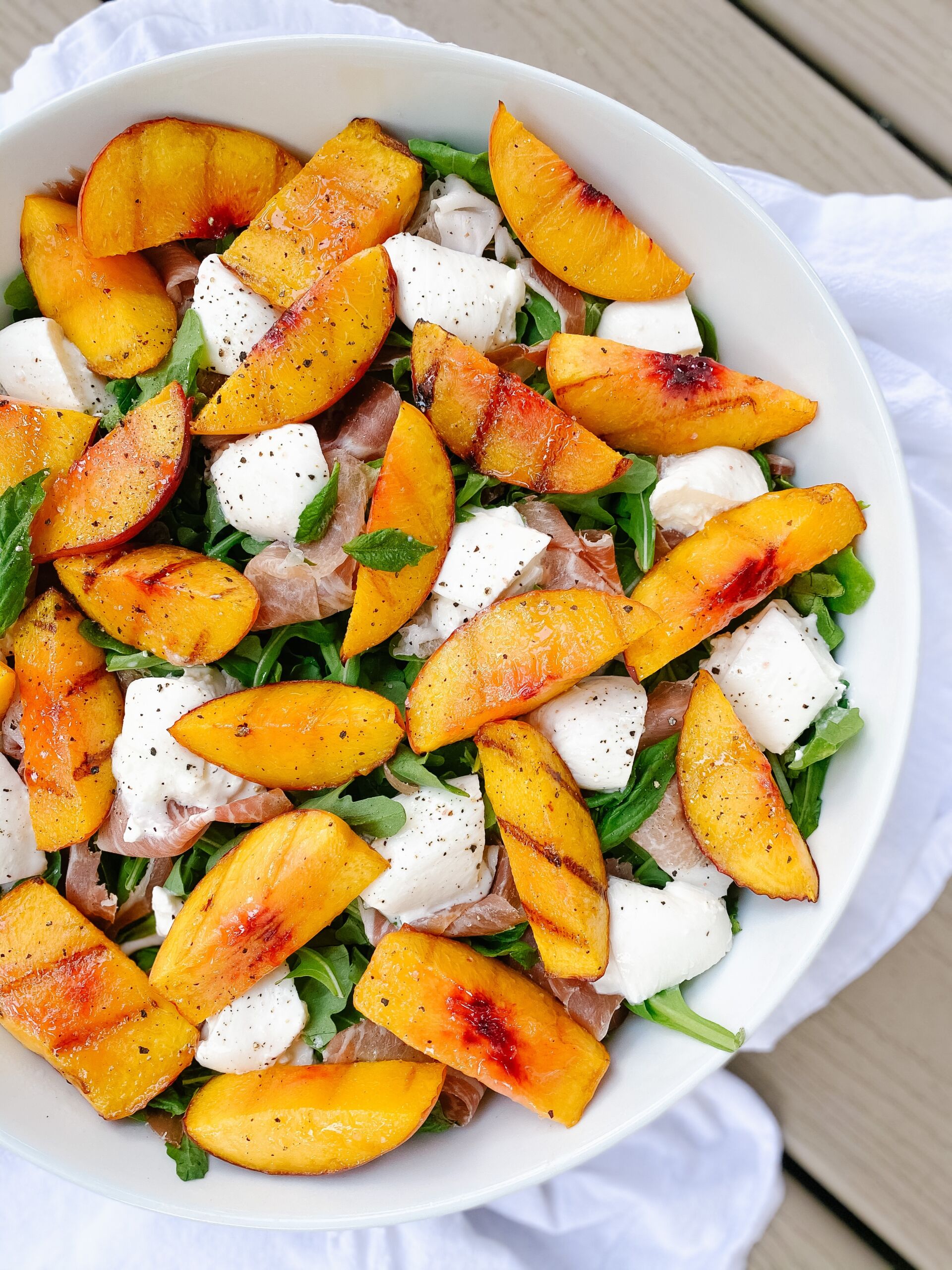 And I know you're going to ask…"did the kids eat it?" Yes and no. They demolished the peaches and the prosciutto but left the cheese. So kind of?
Grilled Peach Burrata Salad
Grilled Peach & Burrata Salad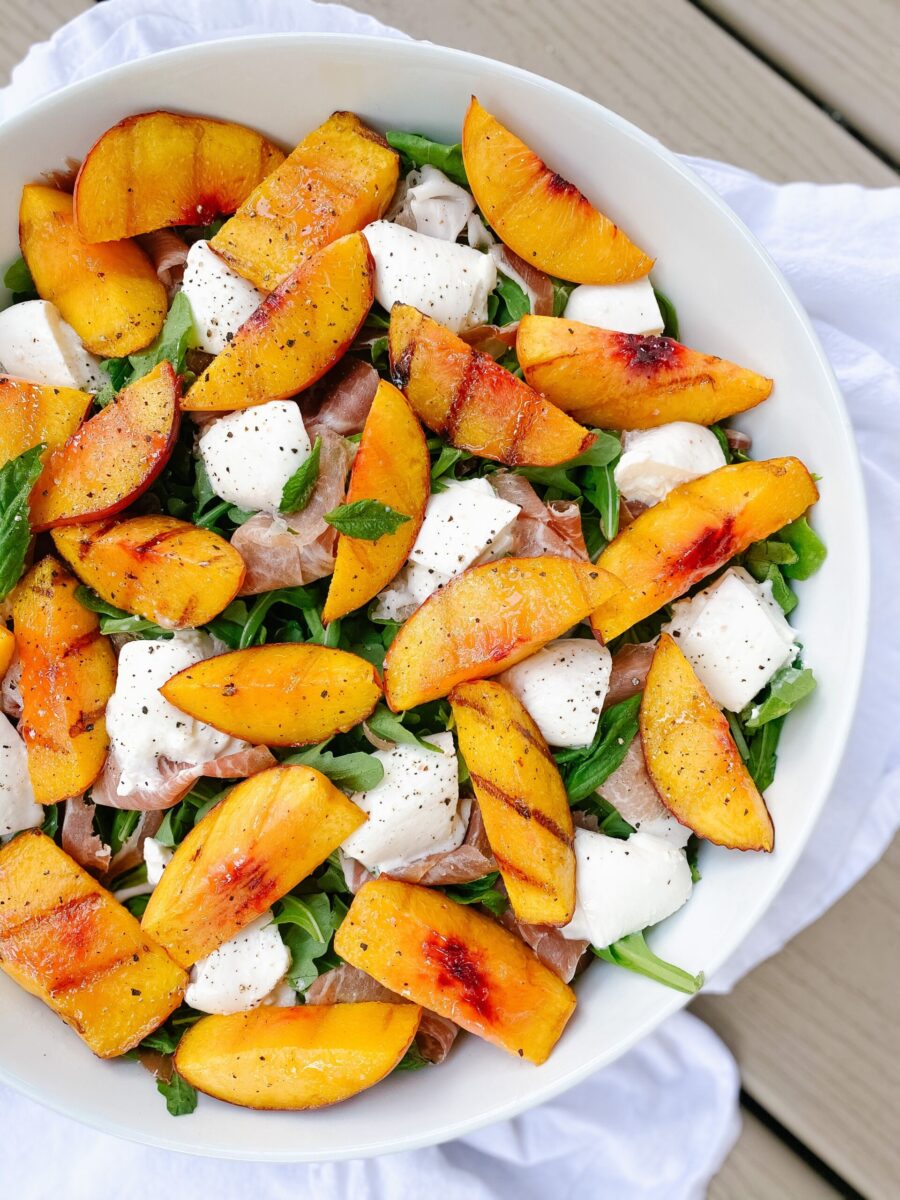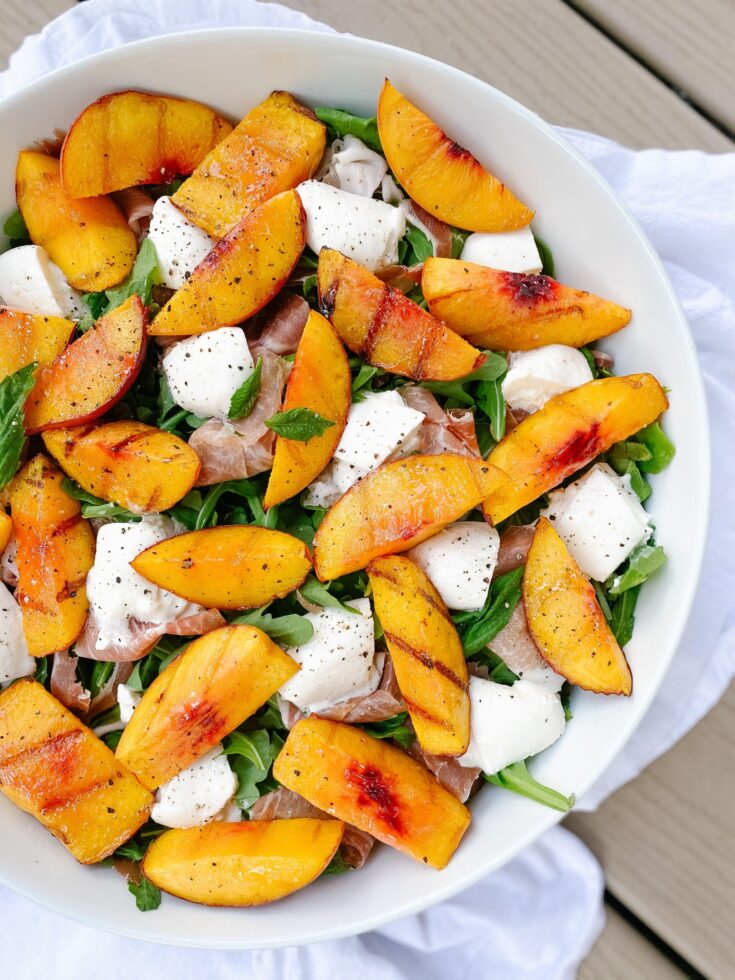 Ingredients
3 large peaches, sliced thick
5 tablespoons olive oil, divided
3 tablespoons balsamic vinegar
4 ounces prosciutto, torn into bite-size pieces
8 ounces burrata cheese, cut into small pieces
5 cups arugula or spring mix
8-10 large basil leaves, torn or sliced thin
salt & pepper
Instructions
1. Heat your grill to medium heat.

2. Drizzle half the olive oil over the peaches. Grill peaches for 4-5 minutes on each side or until the peaches are fork tender.

3. Remove the peaches from the grill and set aside while you assemble the salad.

4. On a large platter, add the arugula or spring mix. Top with prosciutto and burrata cheese. Spinkle basil over the salad.

5. In a salad shaker, combine remaining olive oil and balsamic vinegar and shake well. Drizzle over salad and season with salt and pepper. Serve immediately.
*consider pinning to save for later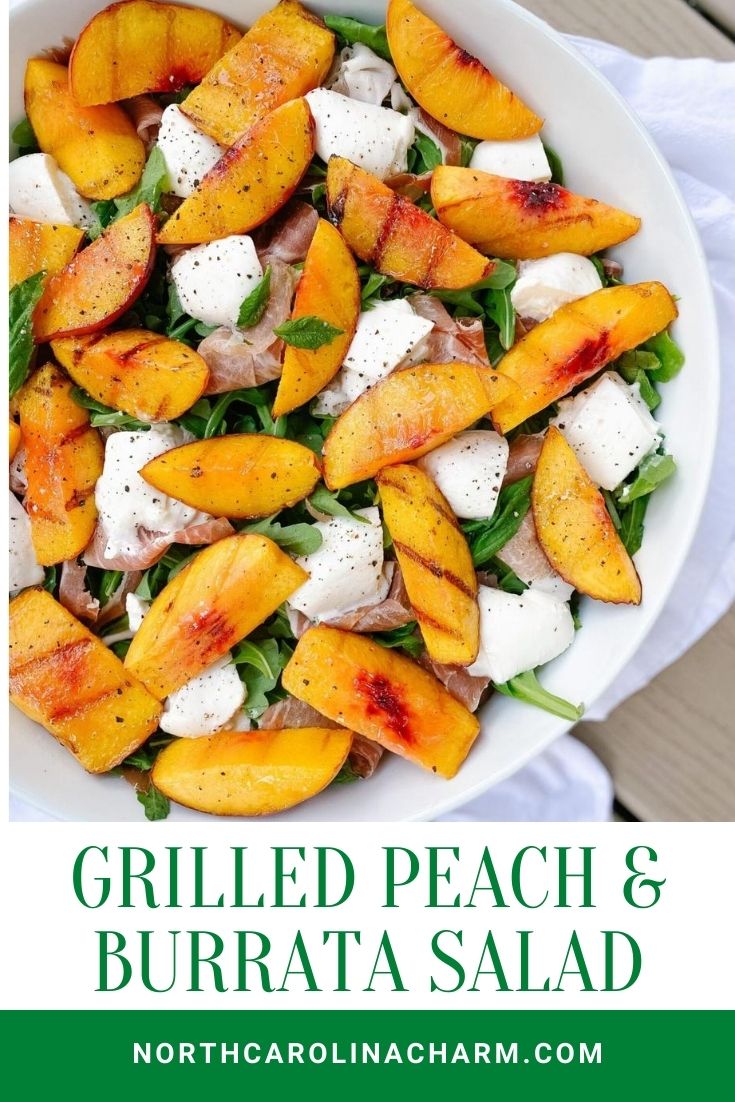 Salads You May Also Love: