Oh man, oh man do I have an amazing soup for you today! One of my readers (thanks Brit!) shared this recipe and I couldn't wait to make it. I like gnocchi but I've never had it in a stew. Also, I incorrectly assumed gnocchi was not vegan-friendly…but many brands are! So I scooped up all the ingredients and made this stew for a recent Soup Sunday…and IT. WAS. A. HIT! Matt could not stop raving about it. And although the kids were suspicious of the gnocchi (they've never had it), they loved it too!! Oh, and if you are not meat-free, you should totally add some Italian sausage to this.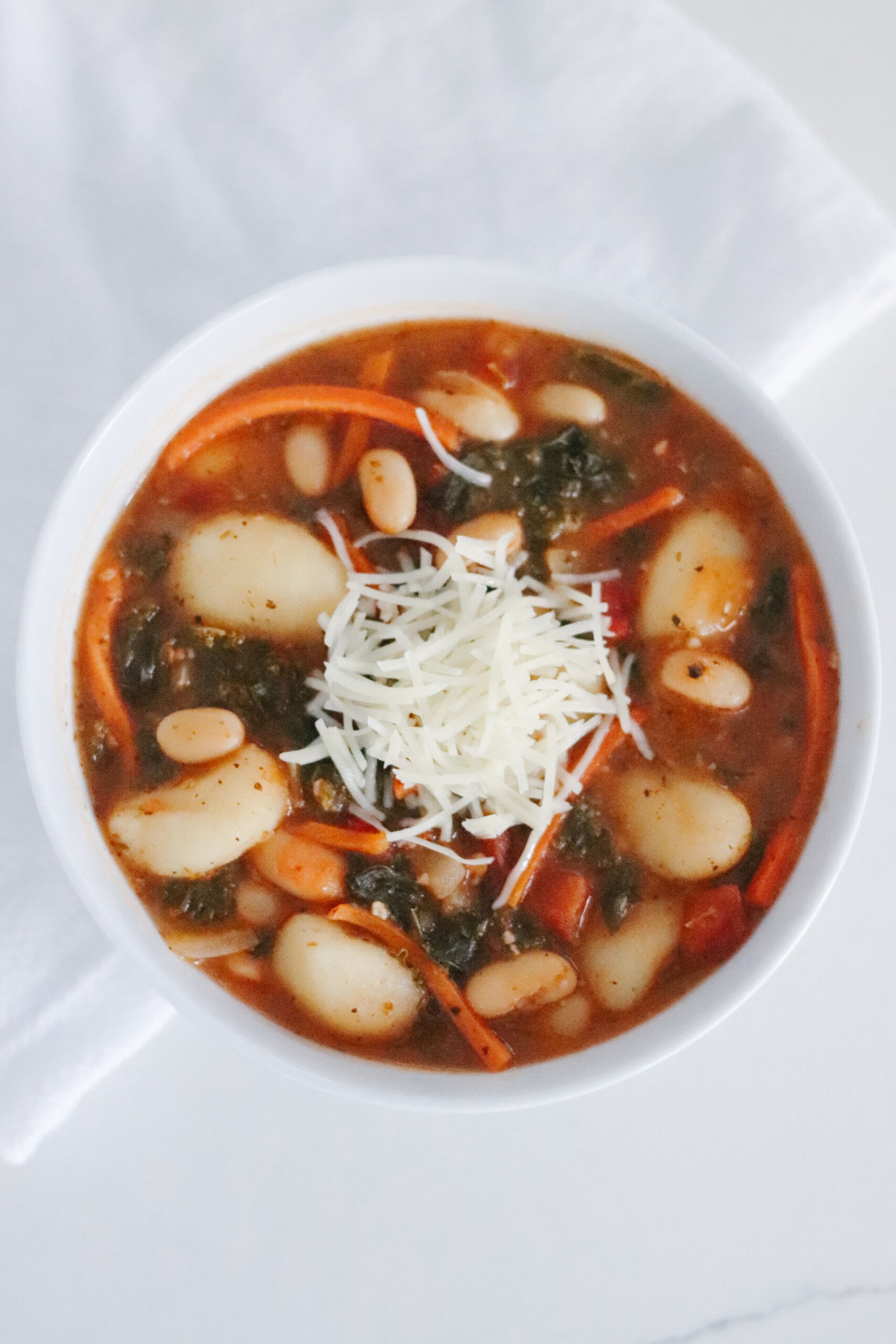 White Bean and Gnocchi Stew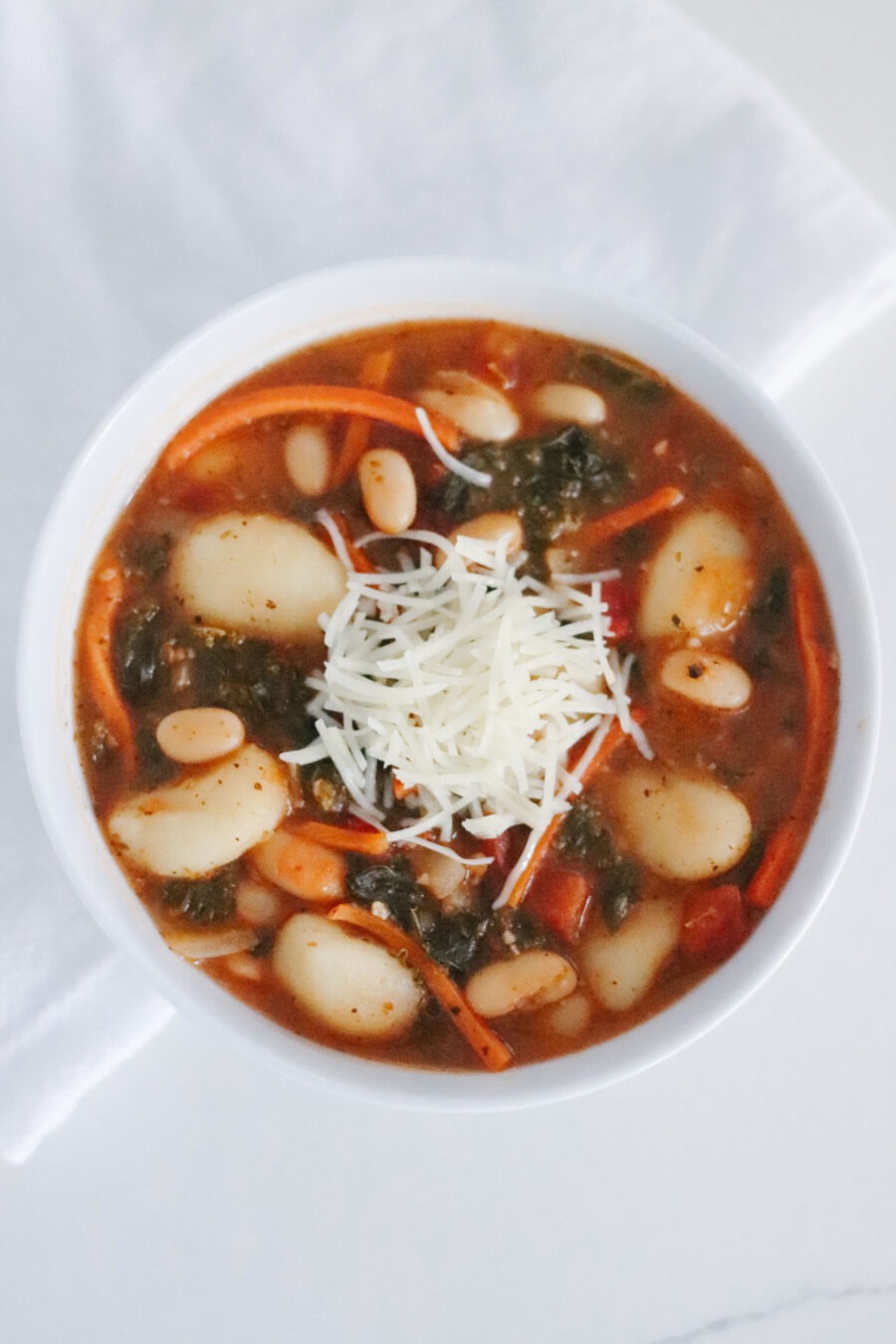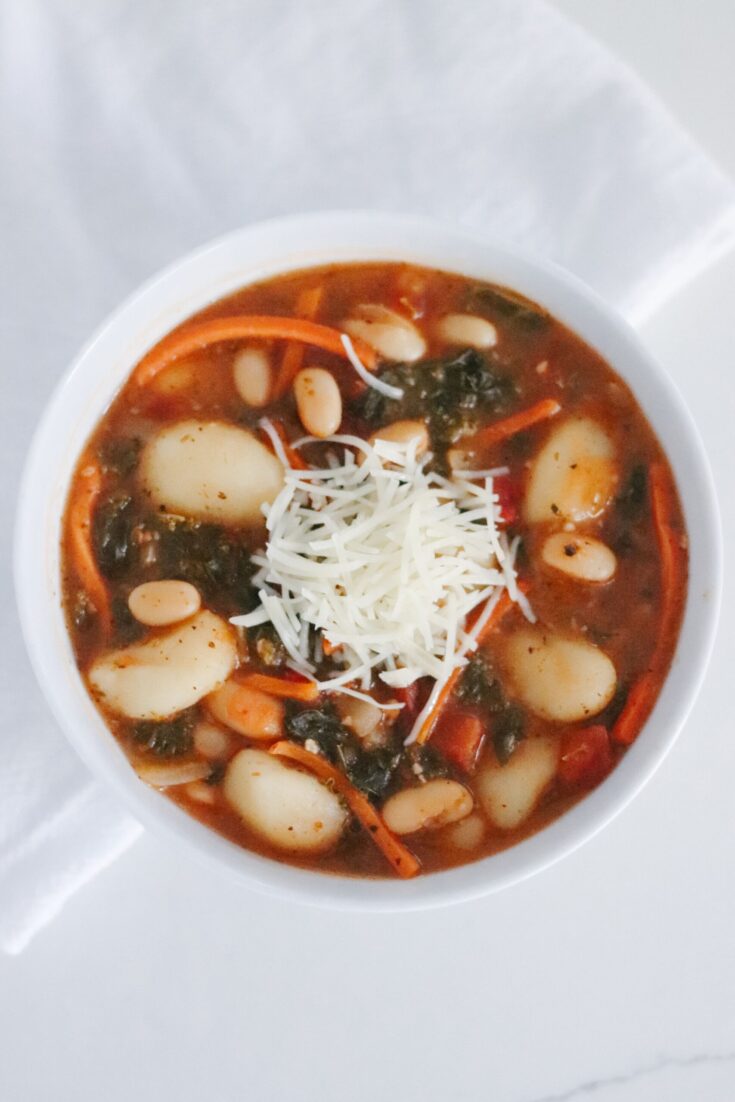 Ingredients
1 28 oz can petite diced tomatoes
1 large carrot, shredded
1 onion, diced
2 cloves of garlic, minced
2 tbsp Italian seasoning
1/2 tsp red pepper flakes
32 oz vegetable broth
1 15 oz can of cannellini beans, drained and rinsed
1 bunch of kale, stems removed & chopped
1 16 oz package of gnocchi
salt & pepper to taste
parmesan cheese (vegan), grated
Instructions
1. Saute onion, garlic, and carrot until soft.

2. Add tomatoes, vegetable broth, Italian seasoning and red pepper flakes. Simmer for 8-10 minutes.

3. Add beans, simmer for 2-3 minutes.

4. Add gnocchi, simmer 2-3 minutes.

5. Add kale, put lid on the pot and let it wilt, about 3 minutes.

6. Season with salt and pepper (to taste).

7. Serve with parmesan cheese.
Notes
For a meat version, try adding Italian sausage!