If you're looking for your next book, I've got 6 audiobook reviews for you!
And this is the FIRST time ever that I've rounded up an entire post of 4 and 5-star books! I never love this many books in a row, but I've been on such an amazing roll with books — probably because I've been running through YOUR list of recommendations for the best books y'all have read!
Alright, here are 6 books I've listened to lately…
Rating 4/5: This book was SO fun to listen to! Sure, it was totally predictable but it was a cute romance story with great characters and was very engaging. If you liked The One by John Marrs, you'll like this story!
Book Summary: Single mom Jess Davis is a data and statistics wizard, but no amount of number crunching can convince her to step back into the dating world. After all, her father was never around, her hard-partying mother disappeared when she was six, and her ex decided he wasn't "father material" before her daughter was even born. Jess holds her loved ones close but working constantly to stay afloat is hard…and lonely.
But then Jess hears about GeneticAlly, a buzzy new DNA-based matchmaking company that's predicted to change dating forever. Finding a soulmate through DNA? The reliability of numbers: This Jess understands.
At least she thought she did, until her test shows an unheard-of 98 percent compatibility with another subject in the database: GeneticAlly's founder, Dr. River Peña. This is one number she can't wrap her head around, because she already knows Dr. Peña. The stuck-up, stubborn man is without a doubt not her soulmate. But GeneticAlly has a proposition: Get 'to know him and we'll pay you. Jess—who is barely making ends meet—is in no position to turn it down, despite her skepticism about the project and her dislike for River. As the pair are dragged from one event to the next as the "Diamond" pairing that could launch GeneticAlly's valuation sky-high, Jess begins to realize that there might be more to the scientist—and the science behind a soulmate—than she thought.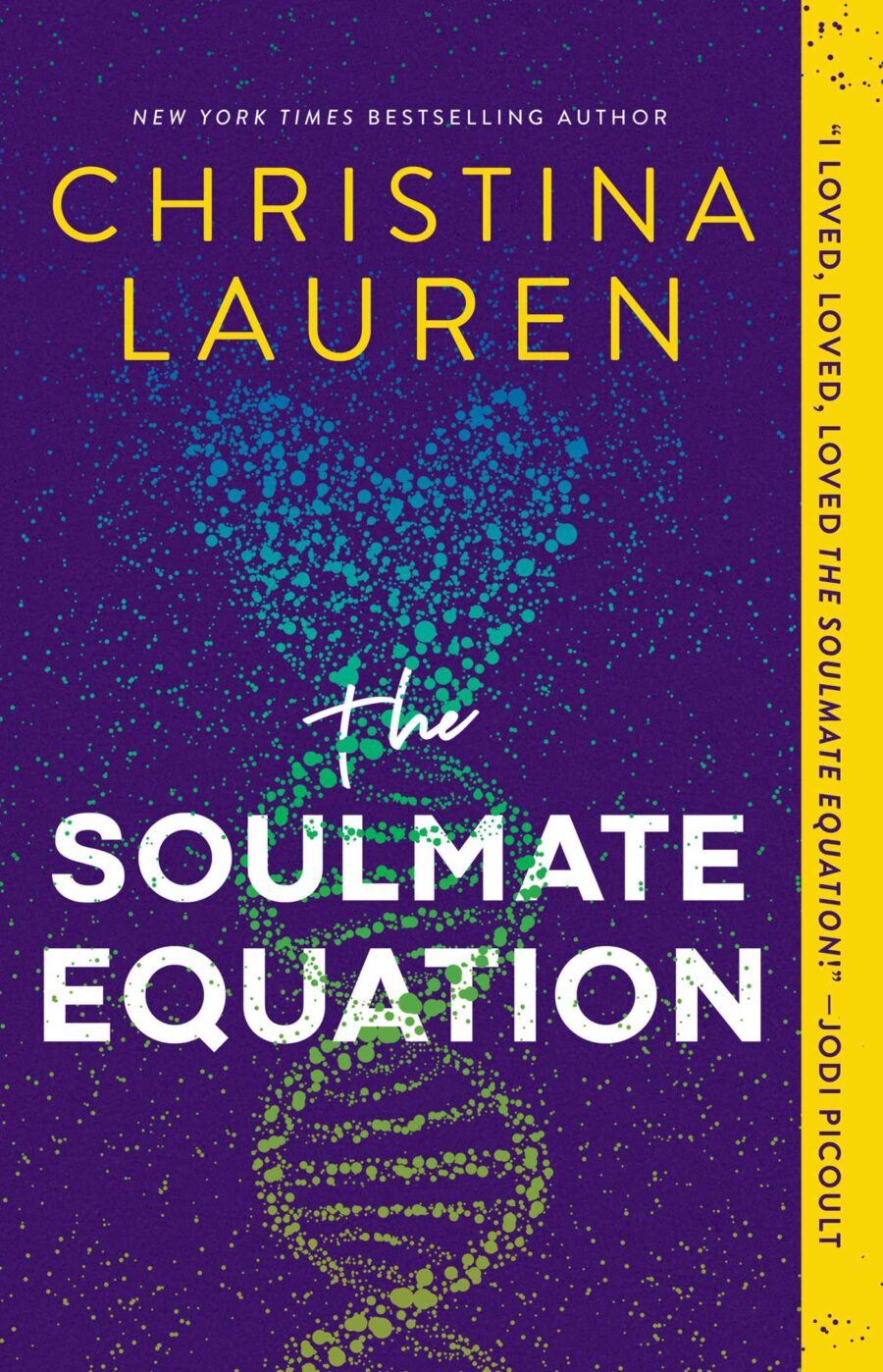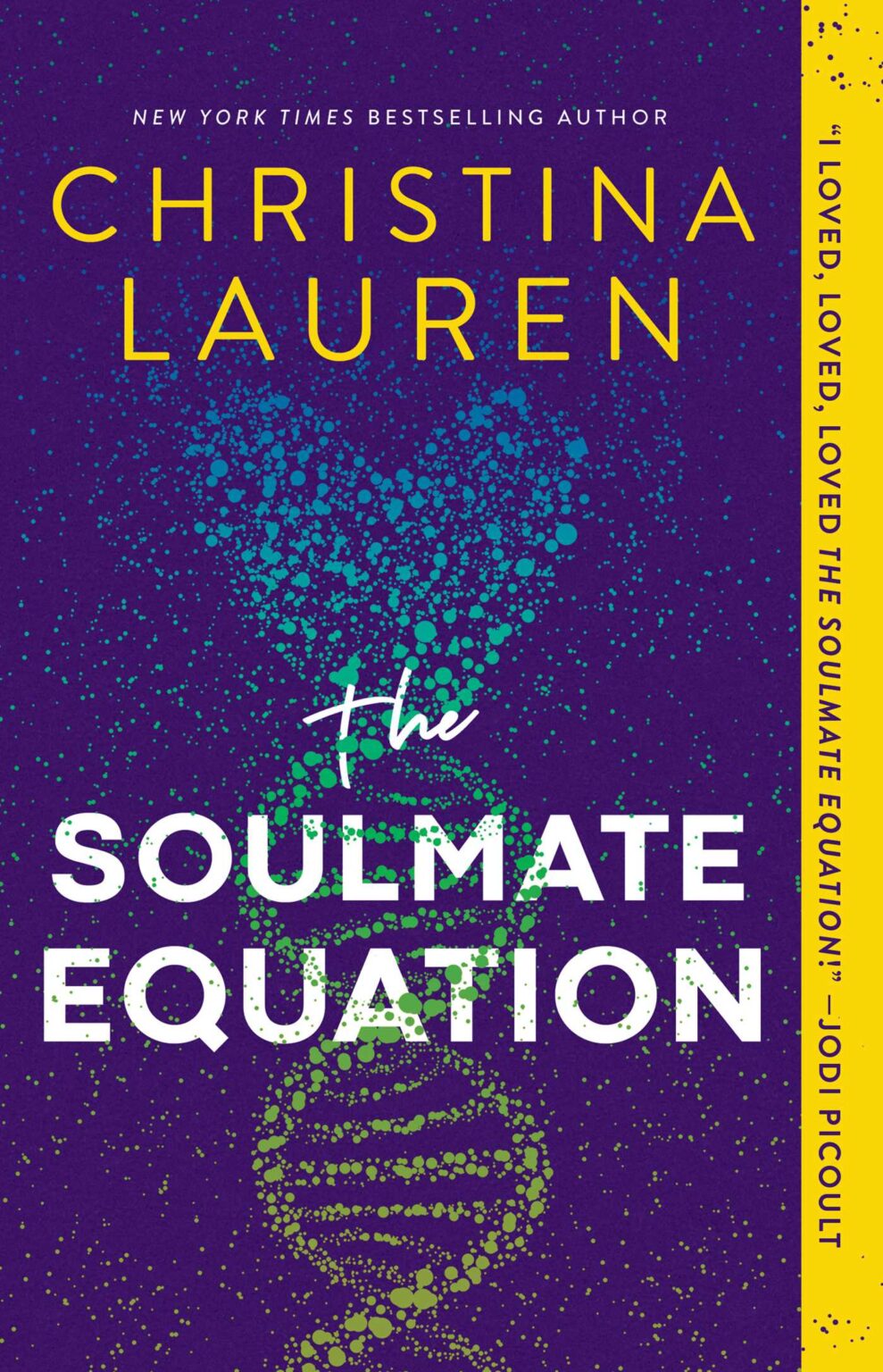 Rating 4/5: There are a lot of mixed reviews on this book which all make sense to me…but I really liked it. You have to be in the mood for a deeply emotional story (trigger warning: cancer) with some heartwrenching and thought-provoking moments along the way. I enjoyed the author's writing style, the plot line was captivating, and I really liked the twist at the end which was unpredictable after being led in a certain direction for most of the story!
Book Summary: Where do you see yourself in five years?
When Type-A Manhattan lawyer Dannie Kohan is asked this question at the most important interview of her career, she has a meticulously crafted answer at the ready. Later, after nailing her interview and accepting her boyfriend's marriage proposal, Dannie goes to sleep knowing she is right on track to achieve her five-year plan.
But when she wakes up, she's suddenly in a different apartment, with a different ring on her finger, and beside a very different man. The television news is on in the background, and she can just make out the scrolling date. It's the same night—December 15—but 2025, five years in the future.
After a very intense, shocking hour, Dannie wakes again, at the brink of midnight, back in 2020. She can't shake what has happened. It certainly felt much more than merely a dream, but she isn't the kind of person who believes in visions. That nonsense is only charming coming from free-spirited types, like her lifelong best friend, Bella. Determined to ignore the odd experience, she files it away in the back of her mind.
That is, until four-and-a-half years later, when by chance Dannie meets the very same man from her long-ago vision.
Brimming with joy and heartbreak, In Five Years is an unforgettable love story that reminds us of the power of loyalty, friendship, and the unpredictable nature of destiny.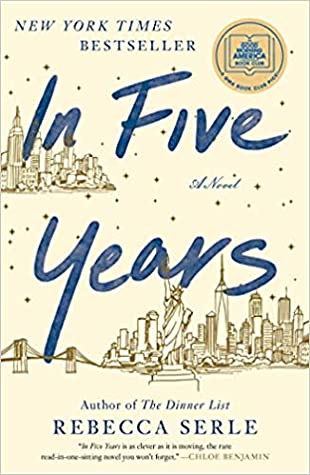 Rating 5/5: So many of y'all recommended this book after I raved about The Martian and woah, this book did not disappoint! I saved it for our drive down to Florida a few weeks ago so Matt and I could listen together and he also gave it 5/5 stars. The book was just as good as The Martian and we will absolutely be going to see it in theaters when the movie comes out!
Book Summary: Ryland Grace is the sole survivor on a desperate, last-chance mission—and if he fails, humanity and the Earth itself will perish.
Except that right now, he doesn't know that. He can't even remember his own name, let alone the nature of his assignment or how to complete it.
All he knows is that he's been asleep for a very, very long time. And he's just been awakened to find himself millions of miles from home, with nothing but two corpses for company.
His crewmates dead, his memories fuzzily returning, he realizes that an impossible task now confronts him. Alone on this tiny ship that's been cobbled together by every government and space agency on the planet and hurled into the depths of space, it's up to him to conquer an extinction-level threat to our species.
And thanks to an unexpected ally, he just might have a chance.
Part scientific mystery, part dazzling interstellar journey, Project Hail Mary is a tale of discovery, speculation, and survival to rival The Martian—while taking us to places it never dreamed of going.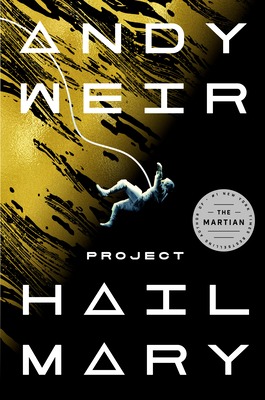 Rating 5/5: Oh my gosh, I loved this book! This was one of the top reader-recommended books from my poll earlier this year and it was spectacular. This beautifully crafted story felt like I was listening to a non-fiction memoir filled with juicy scandals, well-developed characters and a brilliant twist at the end. This book sucked me right in from the beginning, took me on an emotional rollercoaster and I could not devour it fast enough. Highly recommend.
Book Summary: Aging and reclusive Hollywood movie icon Evelyn Hugo is finally ready to tell the truth about her glamorous and scandalous life. But when she chooses unknown magazine reporter Monique Grant for the job, no one is more astounded than Monique herself. Why her? Why now?
Monique is not exactly on top of the world. Her husband has left her, and her professional life is going nowhere. Regardless of why Evelyn has selected her to write her biography, Monique is determined to use this opportunity to jumpstart her career.
Summoned to Evelyn's luxurious apartment, Monique listens in fascination as the actress tells her story. From making her way to Los Angeles in the 1950s to her decision to leave show business in the '80s, and, of course, the seven husbands along the way, Evelyn unspools a tale of ruthless ambition, unexpected friendship, and a great forbidden love. Monique begins to feel a very real connection to the legendary star, but as Evelyn's story near its conclusion, it becomes clear that her life intersects with Monique's own in tragic and irreversible ways.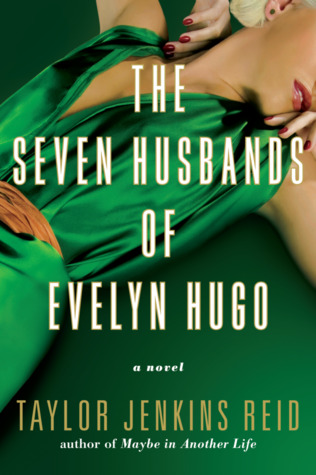 Rating 4/5: What a thrilling mystery! While there are multiple storylines and a handful of characters to keep up with, the book was easy to follow (especially with the narrator using different voices for each character!), fast-paced, and fun to figure out along the way (I had most of the book figured out, minus the twist at the end).
Book Summary: She thought she was alone…
True crime writer Wylie Lark doesn't mind being snowed in at the isolated farmhouse where she's retreated to write her new book. A cozy fire, complete silence. It would be perfect, if not for the fact that decades earlier, at this very house, two people were murdered in cold blood and a girl disappeared without a trace.
As the storm worsens, Wylie finds herself trapped inside the house, haunted by the secrets contained within its walls—haunted by secrets of her own. Then she discovers a small child in the snow just outside. After bringing the child inside for warmth and safety, she begins to search for answers. But soon it becomes clear that the farmhouse isn't as isolated as she thought, and someone is willing to do anything to find them.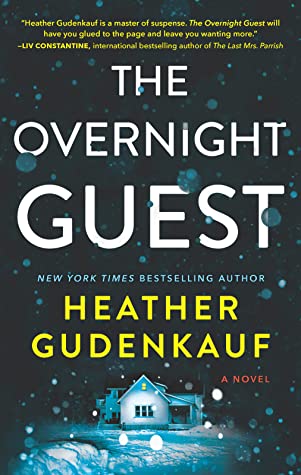 Rating 5/5: The book I didn't want to end. I am a HUGE Fleetwood Mac & Stevie Nicks fan (going to see her this fall!!!!) and rumor has it this book is loosely based on her life and I wanted so badly to believe this was a non-fiction story. The audiobook is narrated spectacularly by 6 voices and is definitely the format I recommend for this book if you want to read it. I absolutely loved listening to one story told through many perspectives — so much drama and the characters felt SO real. Love, love, loved this book.
Book Summary: A gripping novel about the whirlwind rise of an iconic 1970s rock group and their beautiful lead singer, revealing the mystery behind their infamous break up.
Everyone knows Daisy Jones & The Six, but nobody knows the real reason why they split at the absolute height of their popularity…until now.
Daisy is a girl coming of age in L.A. in the late sixties, sneaking into clubs on the Sunset Strip, sleeping with rock stars, and dreaming of singing at the Whisky a Go-Go. The sex and drugs are thrilling, but it's the rock and roll she loves most. By the time she's twenty, her voice is getting noticed, and she has the kind of heedless beauty that makes people do crazy things.
Another band getting noticed is The Six, led by the brooding Billy Dunne. On the eve of their first tour, his girlfriend Camila finds out she's pregnant, and with the pressure of impending fatherhood and fame, Billy goes a little wild on the road.
Daisy and Billy cross paths when a producer realizes the key to supercharged success is to put the two together. What happens next will become the stuff of legend.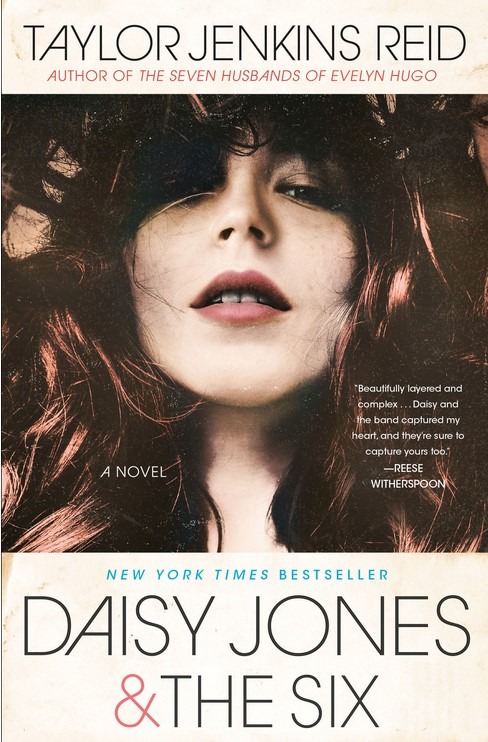 Find all my audiobook reviews here! You can also check out my Amazon Book Shop!