I've received a few messages recently asking for the Marinated White Bean Dip I shared recently. So I'm sharing it again as a separate post!
For the Ohio State game a few weekends ago, I made Natalie's Marinated White Bean Dip and it was SO good. I slightly adapted the recipe for Matt by using vegan feta cheese and added some fresh diced tomatoes too. Everyone LOVED this dip and crushed the entire bowl.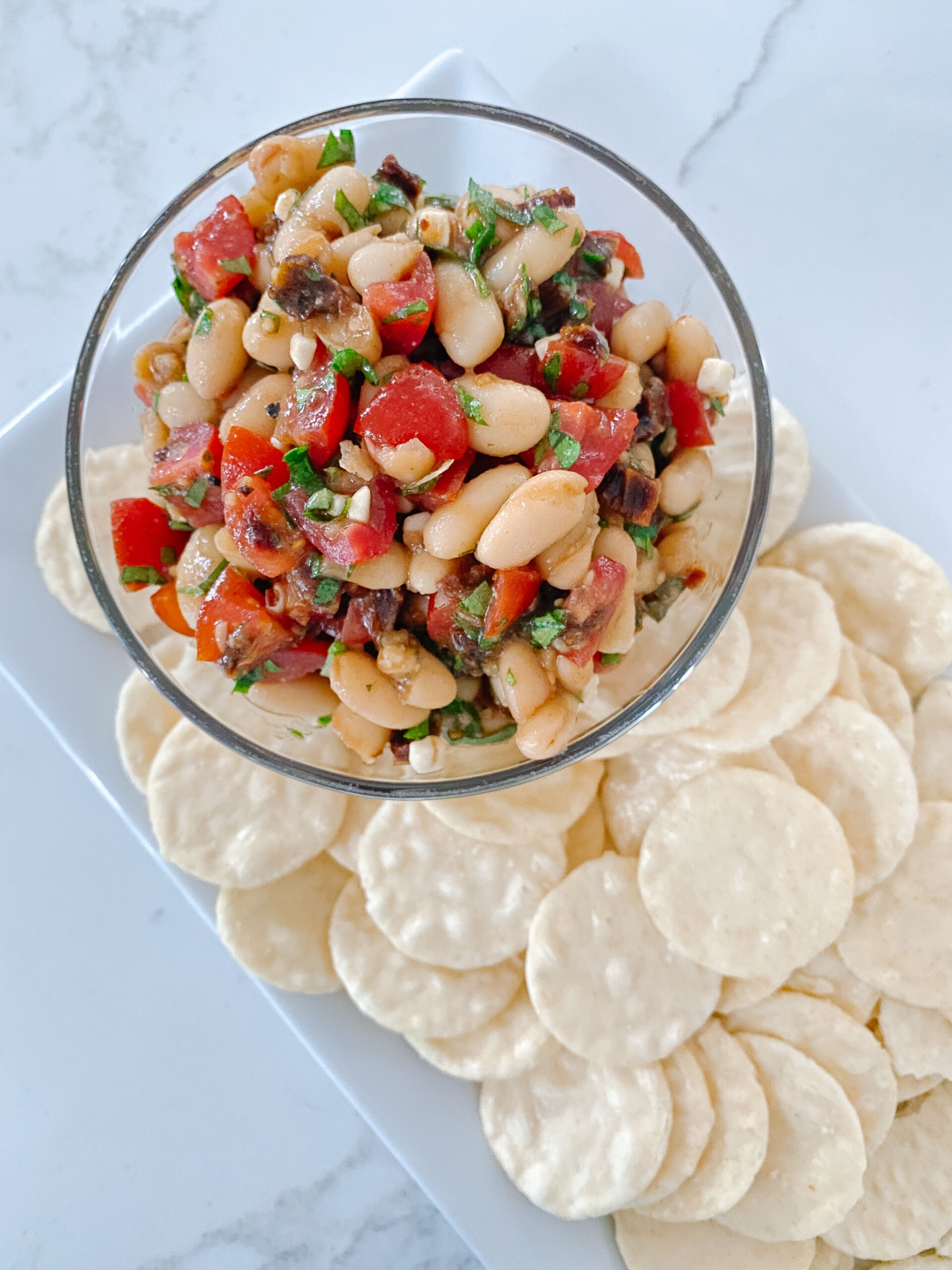 Marinated White Bean Dip (Dairy-Free, Vegan)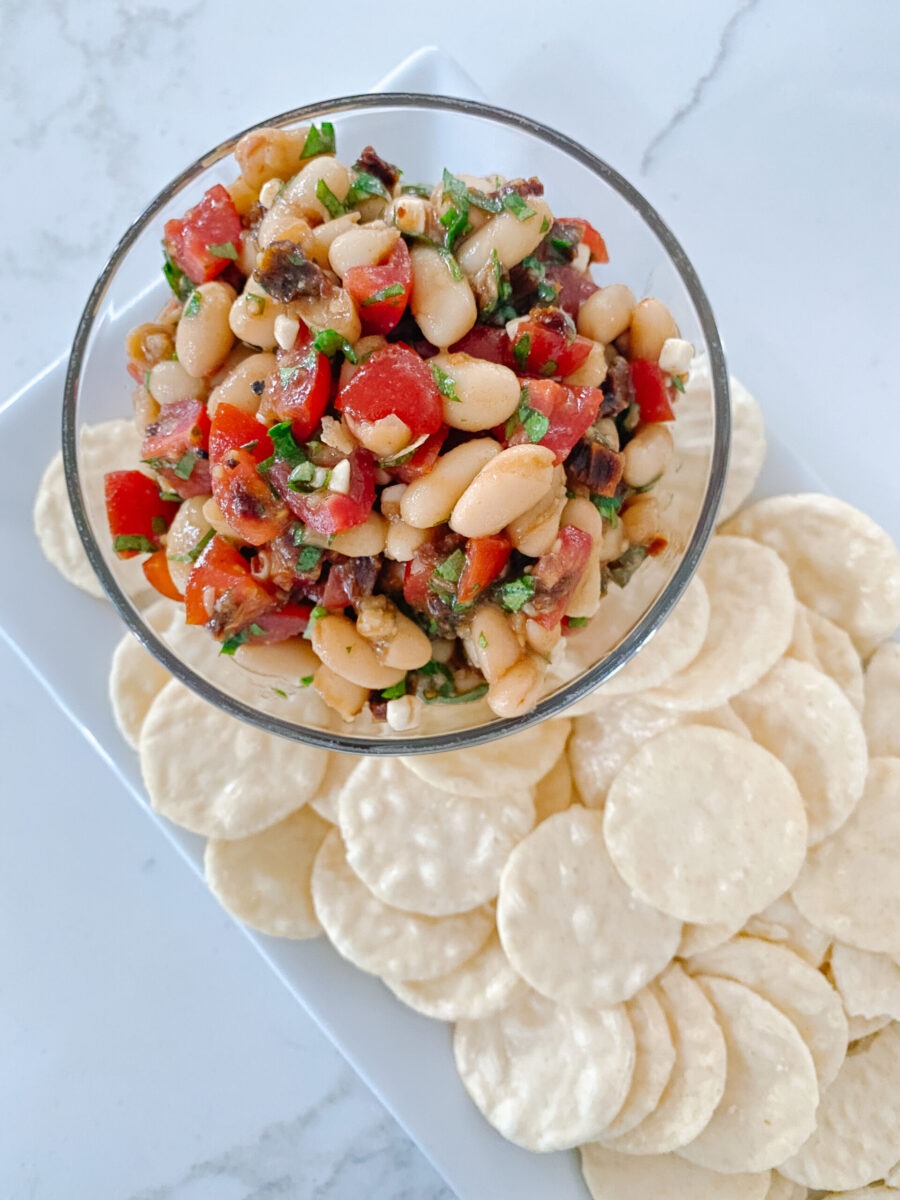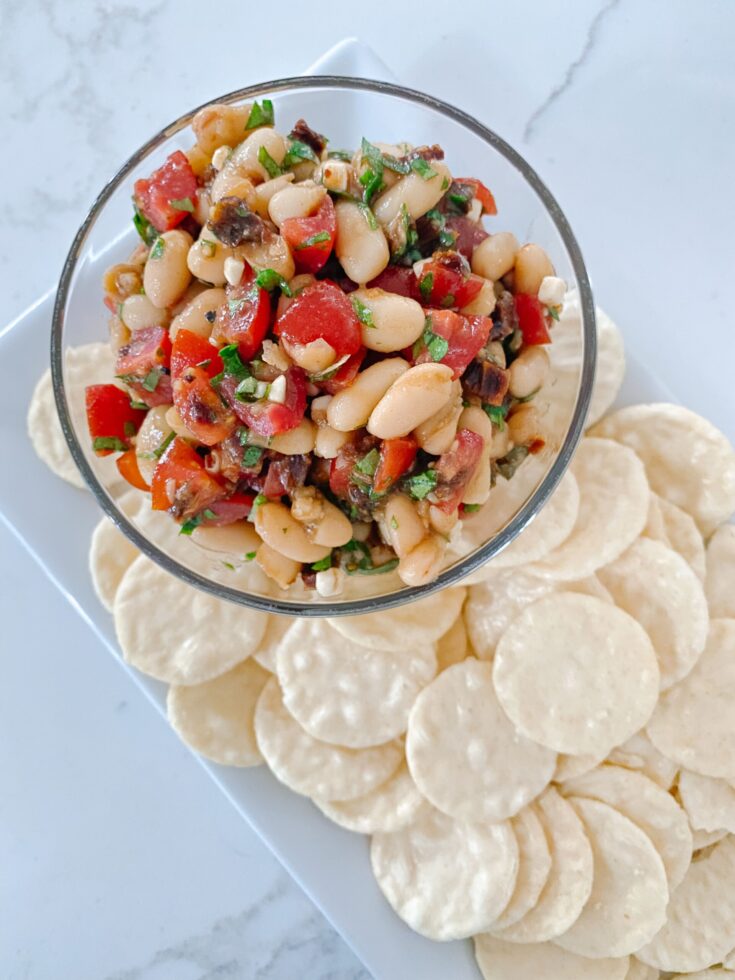 Ingredients
2 cans white beans (drained and rinsed)
2 tablespoons fresh basil
2 tablespoons parsley
2 tablespoons cilantro
2 minced garlic cloves
1/4 cup chopped sun dried tomatoes
1/2 cup diced grape tomatoes
2 ounces crumbled vegan feta
1/2 cup olive oil
2 tablespoons red wine vinegar
1 tablespoon honey
1/4 teaspoon red pepper flakes
1/4 teaspoon salt
1/4 teaspoon pepper
Instructions
In a large bowl combine beans, diced tomatoes, sun dried
tomatoes, basil, cilantro, parsley, and feta.
In another small bowl whisk together olive oil, garlic, red wine vinegar, honey, crushed red pepper, and salt + pepper. Pour the dressing over the bean mixture.
Cover and let this sit and marinate 30 minutes to an hour.
Serve with crackers.