Just popping in to share our favorite cocktail for the summer — The Skinny Paloma. Perfected by my girlfriend, Lisa, this tasty tequila drink is light, refreshing and immediately makes me feel like I'm on vacation. The original Paloma recipe includes 3 parts grapefruit soda to one part tequila, but this recipe has a skinny twist…
A note about the grapefruit soda: My favorite brand is by Q Mixers. I've tried it with others, but this soda is simply the best. You can find it on Amazon or I usually make a special trip to Target for it. Sometimes you can find it at the grocery store but I haven't seen it in mine. If you want to taste this cocktail in it's full glory, do not substitute the grapefruit soda for a grapefruit seltzer — it is NOT the same…not even close.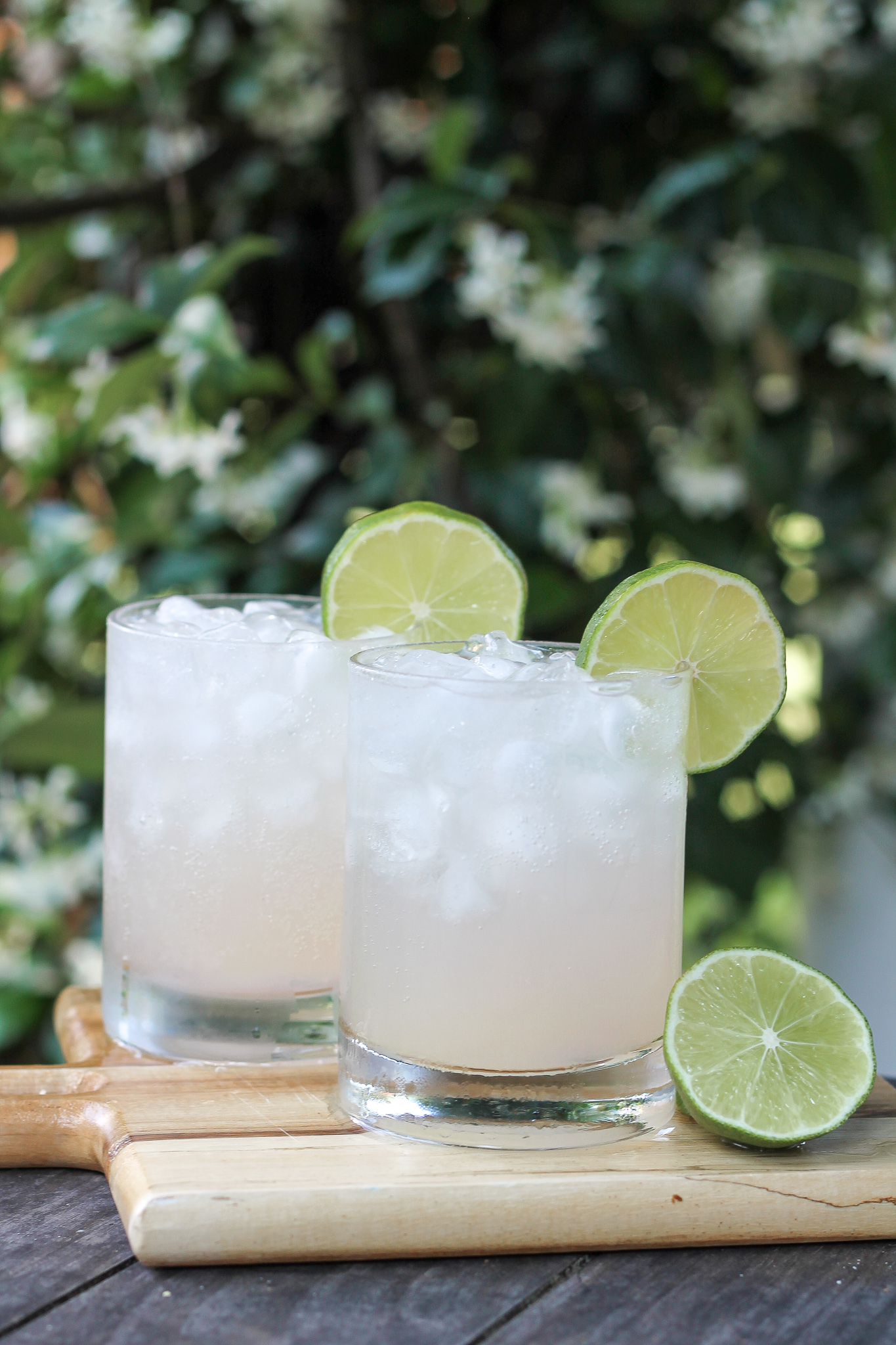 The Skinny Paloma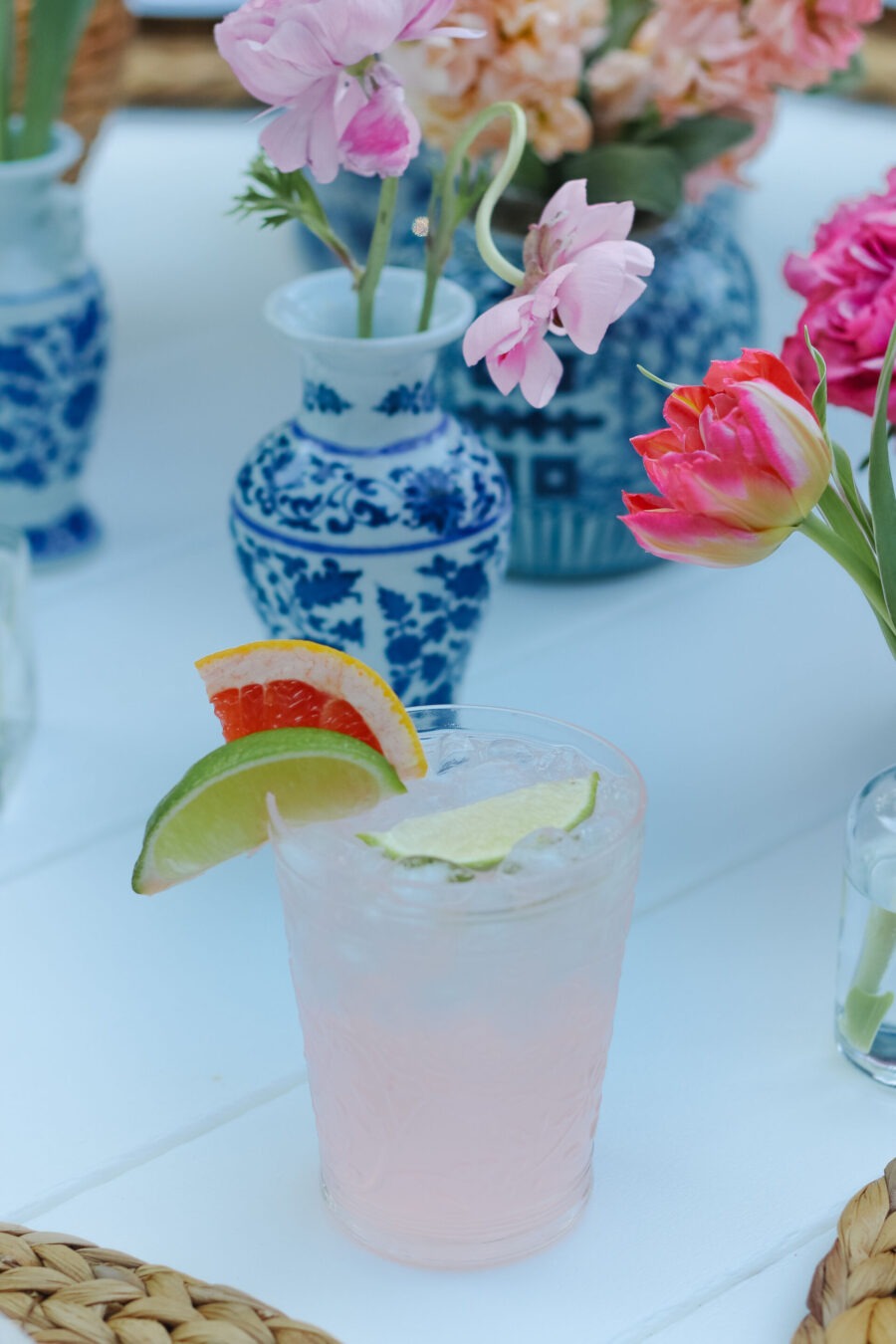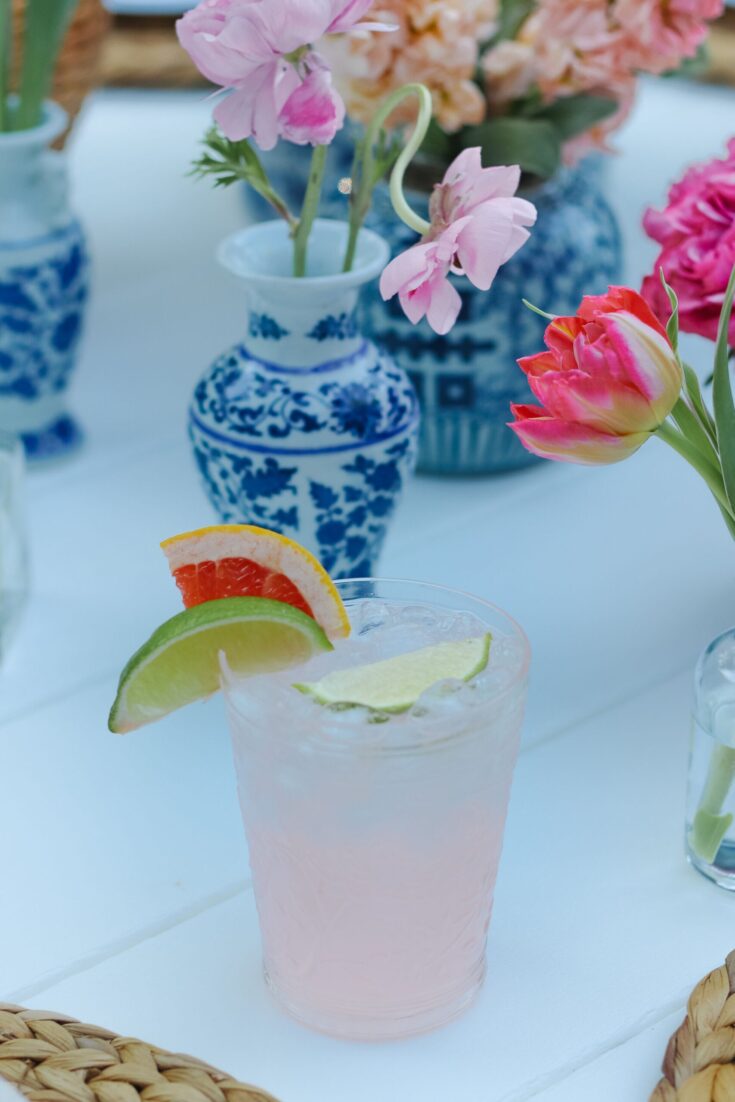 Ingredients
Tequila
Fresca
Grapefruit Soda
Lime Juice
Grapefruit wedge, for garnish (optional)
Lime wedge, for garnish (optional)
Instructions
In a glass filled with ice, add two ounces of tequila, fill up with Fresca, add a splash of grapefruit soda and a splash of lime juice. Stir. Garnish and enjoy!
Notes: I love the Q Grapefruit Soda which you can find at Target or Amazon and is made specifically for spectacular palomas!