We had a great Memorial Day weekend in Florida!
Friday: We decided to drive this trip which we always say we'll never do again after every loooooong drive back home to Charlotte, but we survived thanks to Matt's creativity with a new DVD player set up that didn't require me to crawl into the backseat every 25 minutes to change the DVD out and lots of snacks.
Saturday: We got up early in hopes to beat the crowds at New Smyrna Beach and when we arrived Matt sweet talked the nice ice cream/umbrella truck into sharing their space so Lindsey's family could squeeze their car in next to us too. I was super thankful for perfect weather and the kids had the absolute best time running 4,284 tiny buckets of water from the ocean to our spot under an umbrella. We stayed as long as Dad felt comfortable which was longer than anyone expected and he had a great time watching all 4 of his grandbabies roll around in the sand together. This was definitely my favorite part of the trip, and also the only time I brought my camera out all weekend.
Saturday evening we had family over for Sandroni Saturday Steak Night and Uncle Nick gave everyone a tutorial on how to make our Macaroni Salad family recipe. Later that night my BFF Shannon came over to hang out and play Telestrations with me, Matt and Ian.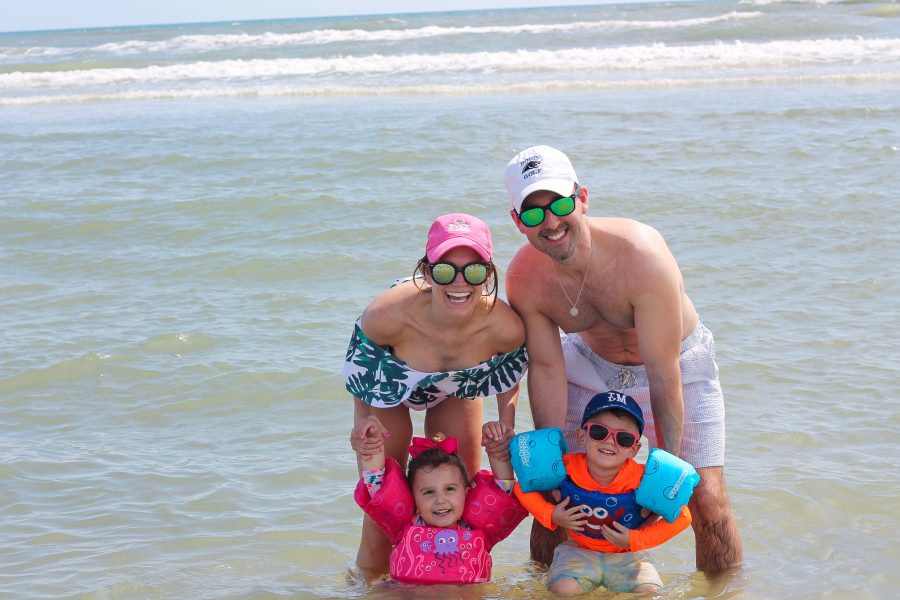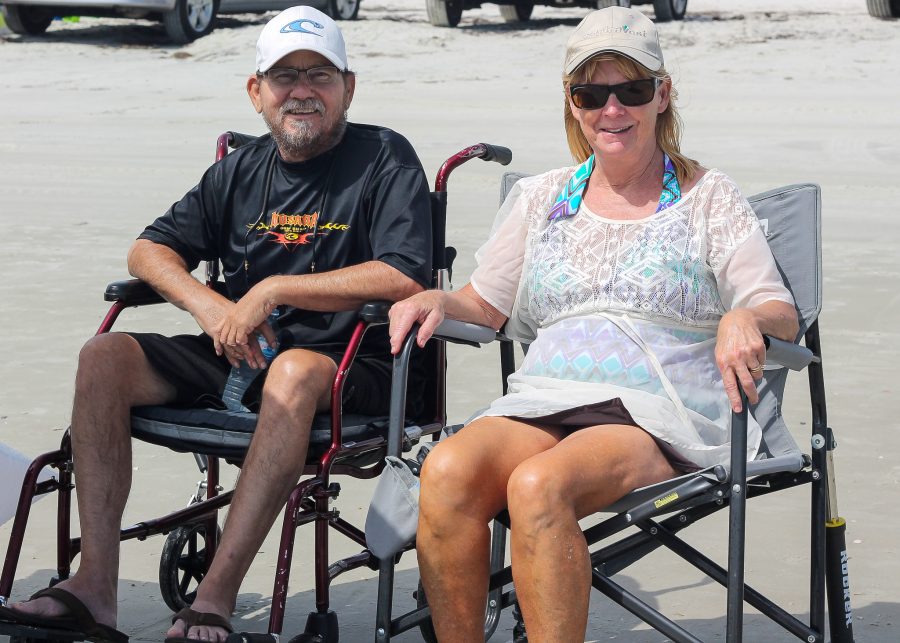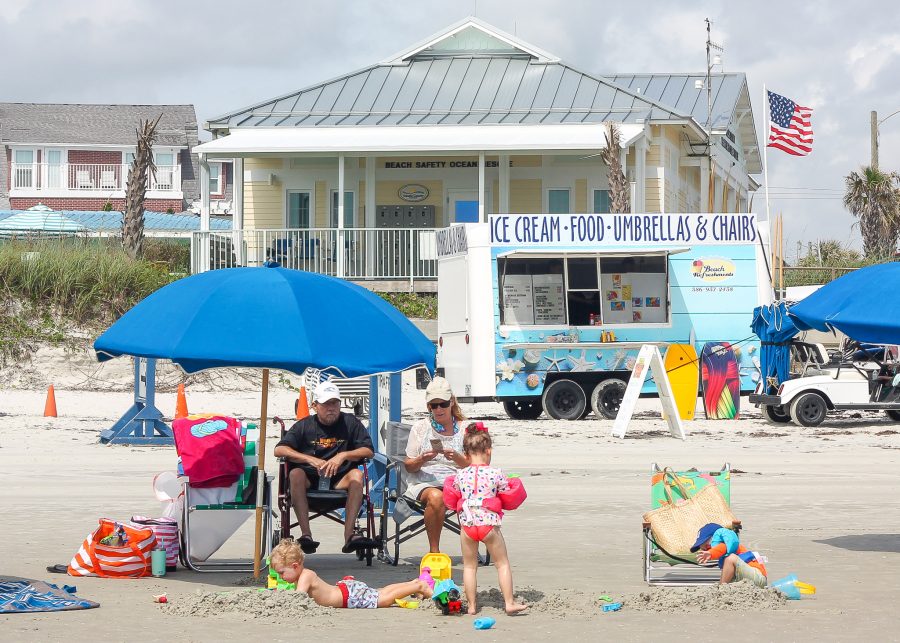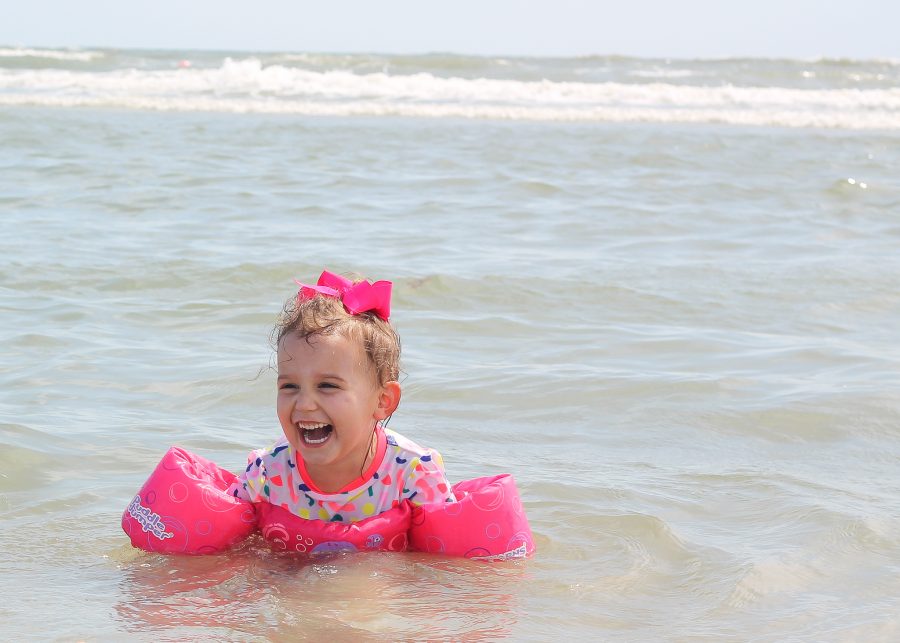 Sunday: We went to church then spent the day at the home watching movies, decorating the driveway with sidewalk chalk, playing with the hose and Lindsey introduced me to my new favorite cocktail — Deep Eddy's Ruby Red Vodka & Dasani Lime Sparkling Water. I don't even like grapefruit so I was skeptical but the cocktail was so light and refreshing. Later that evening we had a big spaghetti dinner with the family.
Monday: The kiddos gave Grandpa & Grandma one last early morning wake-up call and then we hit the long road back to Charlotte.
And that's a wrap on Memorial Day weekend! It's crazy to look back to last Memorial Day weekend. We were all in pretty low places at that time and were just months away from receiving the most devastating news. However, this year we're all in great places and are all just so thankful. Thankful for every holiday, every weekend and every day we get to have with him. Our family feels incredibly blessed!