Just popping in to share the Mini Fruit Pizzas I made last yesterday.
Last night I was so lucky to go visit my friend who is a brand new mommy. In exchange for letting me hold her precious baby boy we left her family with a taco dinner and mini fruit pizzas for dessert!
Mini Fruit Pizzas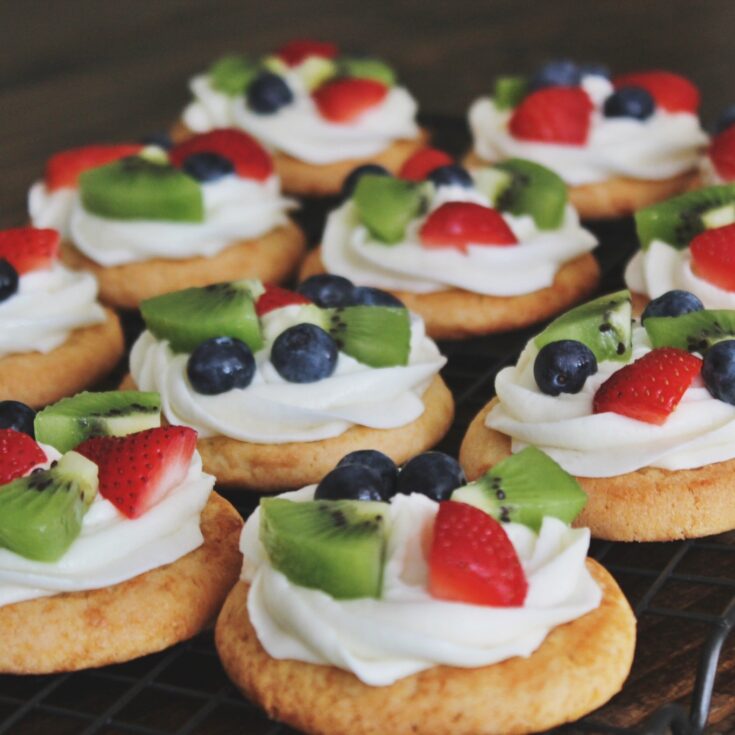 Ingredients
1 Roll Sugar Cookie Dough
Kiwi, sliced
Blueberries
Strawberries, sliced
2 cups Confectioner's Sugar
8 oz Cream Cheese, softened
1 tsp. Vanilla
1 tsp. Heavy Whipping Cream (optional)
Instructions
Slice and bake cookies as directed on package. Let cool completely.
In a large bowl, mix confectioner's sugar, cream cheese, heavy whipping cream and vanilla.
Frost each cookie. Top with fruit and enjoy!