Yesterday Caroline and I made a batch of Lucky Charms bars! Lucky Charms is hands down her favorite cereal of ALL TIME so she was thrilled when he saw the box in our grocery delivery this weekend. The recipe couldn't be easier and took us about 10 minutes to make. These are just as simple as making rice krispie treats…except you do have to pick out all the marshmallows from the cereal for the topping. You could totally skip this step though and keep the marshmallows mixed in, but using them as a topping makes them more fun and festive in my opinion.
Highly recommend whipping up a batch of these magically delicious treats for St. Patrick's Day!
Lucky Charms Bars for St. Patrick's Day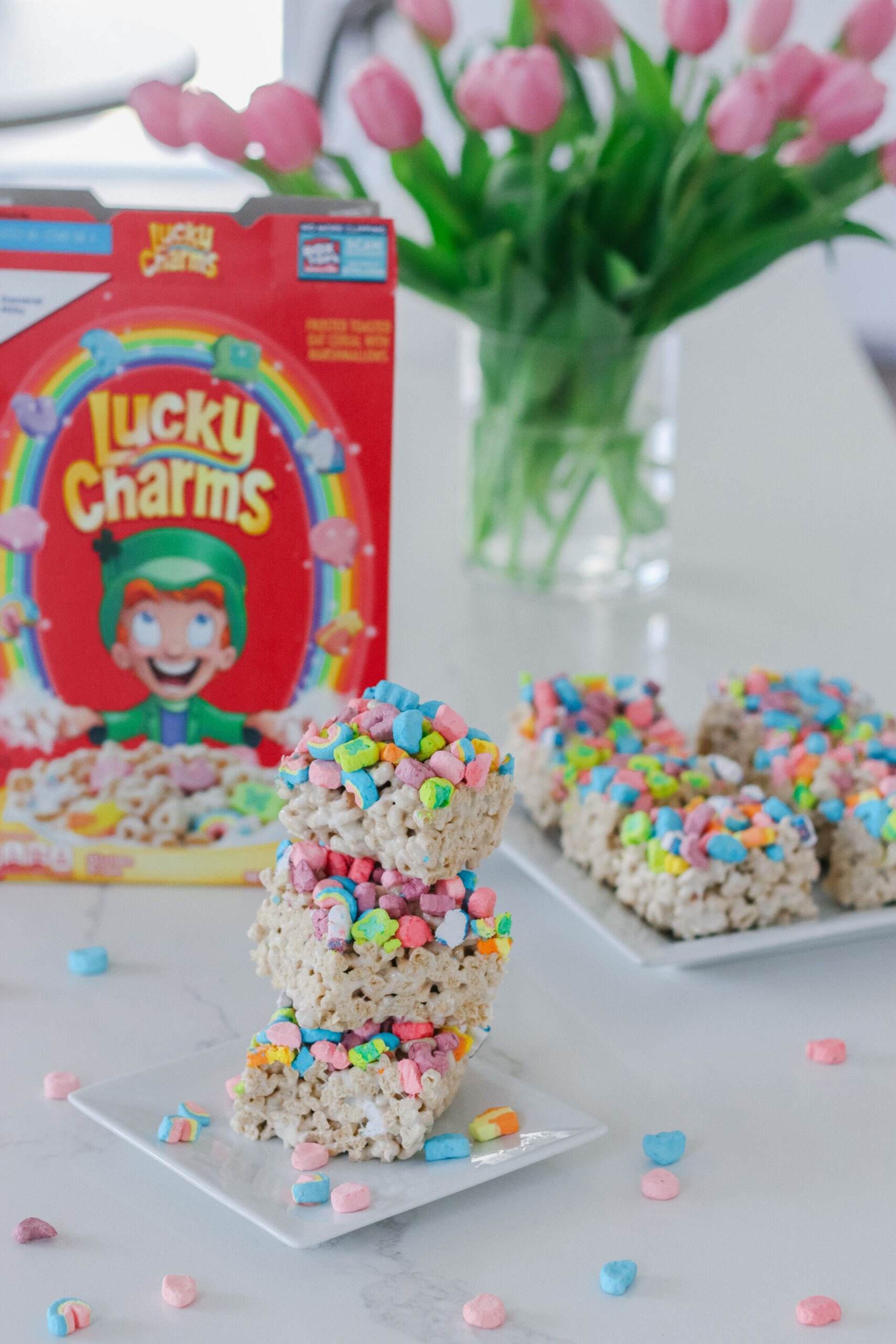 Lucky Charms Bars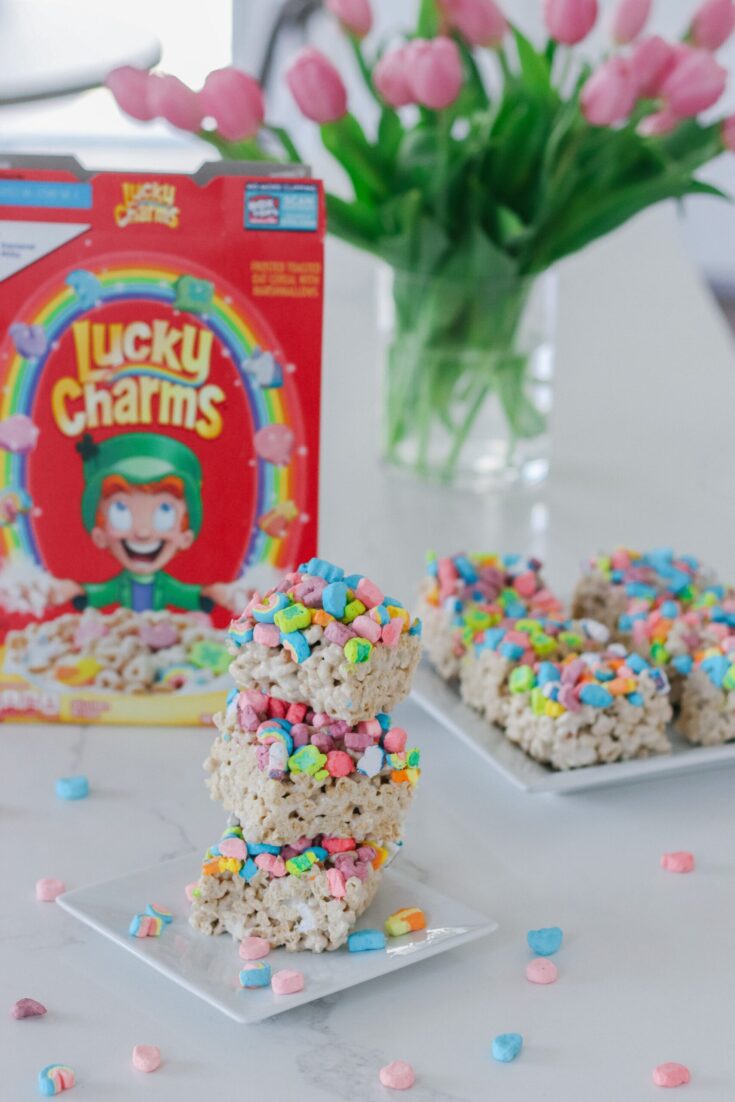 They're magically delicious!
Ingredients
1 (10.5 oz) box Lucky Charms cereal
1 (10 oz) bag of mini marshmallows
6 tablespoons butter
1/2 teaspoon vanilla extract
1/4 teaspoon salt
Instructions
Grease an 8x8-inch (for extra thick bars) or 9x13-inch baking pan with cooking spray.
Pick out about 1 cup of marshmallows from the cereal and set aside for topping the bars.
Melt the butter in a large saucepan over low heat. Slowly add in handfuls of marshmallows and stir until thoroughly melted. Stir in the vanilla extract and salt.
Pour cereal into a large bowl, then top with melted marshmallow mixture. Gently mix until well combined.
Transfer to baking dish. Using a rubber spatula (lightly greased with non-stick spray), lightly and gently press into an even layer. Be sure to not press the treats into the dish too tightly or you will end up with hard treats. Sprinkle cereal marshmallows on top and gently press them in.
Let the treats stand at room temperature until set, about 1 -2 hours. Do not refrigerate (otherwise the treats will get hard). Once ready, cut into squares and serve.


Notes
Want to take these a step further? Dip the bottom in white chocolate (just like the store-bought Lucky Charms bars!
Store bars in an airtight container with parchment paper layered between bars to prevent sticking