Despite my valiant efforts to get my kids to eat the cafeteria lunch at school, both of them prefer a packed lunch every day. While I don't love packing lunches every night, it's not my least favorite chore either (that would be laundry).
I've also tried to get the kids to pack their own lunches, which 75% of the time means I am either re-packing it after they go to bed or they take a lunchbox full of chips, pretzels, popcorn and crackers. Since the lunchbox battle is really not one I'm willing to fight before bedtime I prefer to just pack them myself (or Matt will pack them) after dinner.
Almost all of our lunchbox items are ordered and delivered weekly for free same-day delivery from Walmart using my Walmart+ membership ($35 order minimum. Restrictions apply.). As y'all know, grocery delivery is one of those gifts to myself that has really transformed our weekends. Our weeks are so busy and hectic and so the last thing I want to do on a Saturday is grocery shop in store between birthday parties, play dates, etc.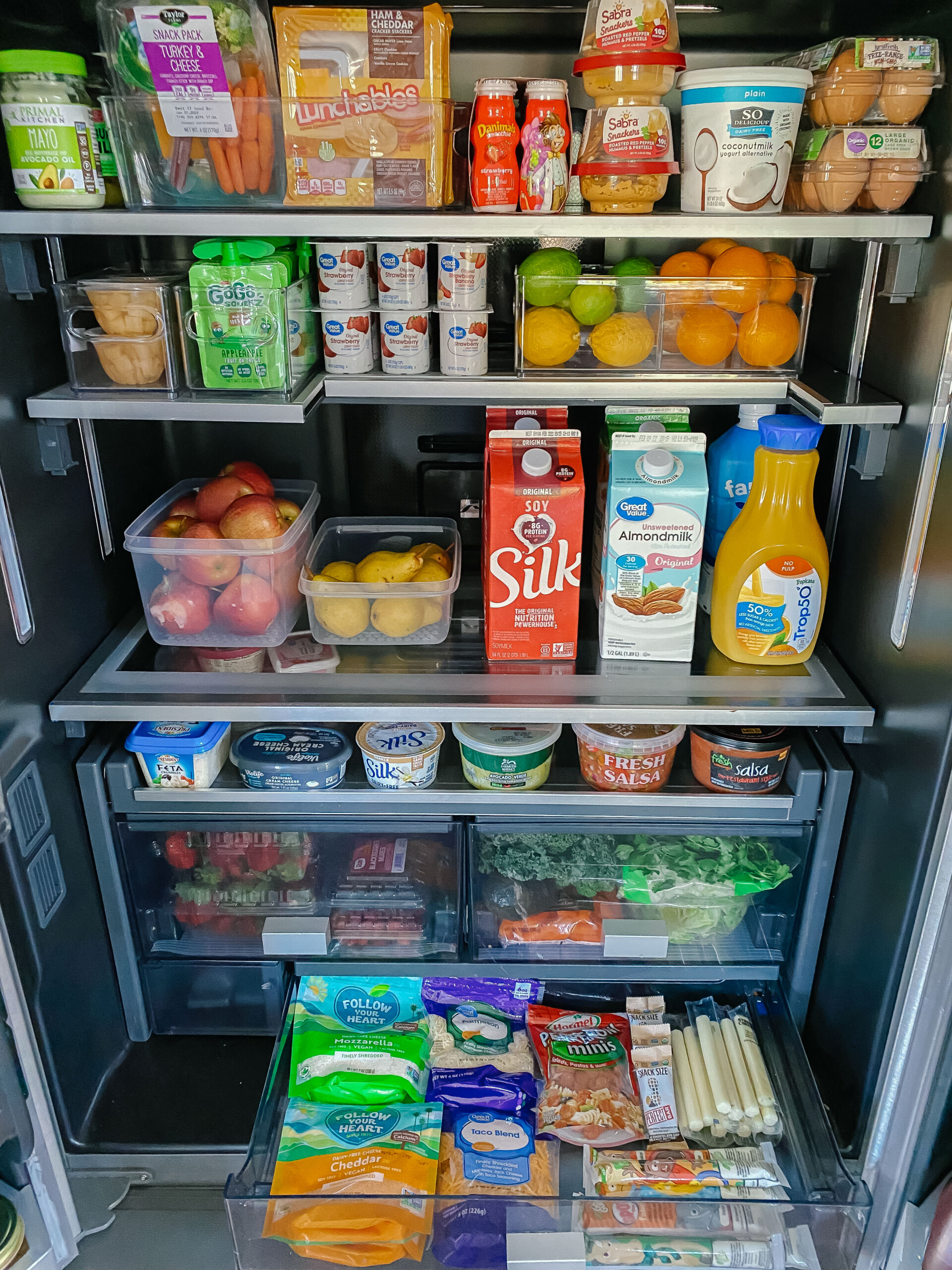 Before I share my go to items, I want to be clear that I'm not trying to claim our lunches are the healthiest or 100% organic. Like many of you, I'm just a tired mama trying to tackle 177 lunches a year (per kid) as best as I can. If you're also looking for some new quick and easy items to add to your rotation, I've rounded up some of my favorites that check those boxes…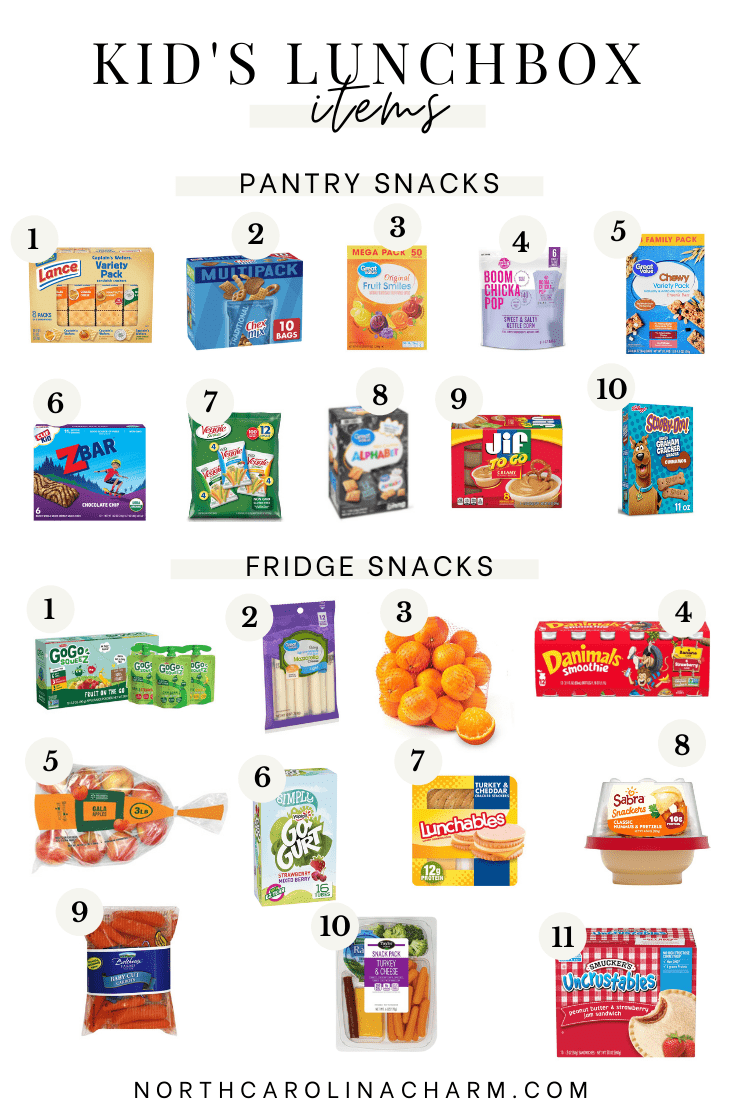 PANTRY SNACKS: 1. SANDWICH CRACKERS 2. CHEX MIX 3. FRUIT SNACKS 4. POPCORN 5. GRANOLA BARS 6. CLIF KID ZBAR 7. VEGGIE STRAWS 8. ALPHABET COOKIES 9. TO GO PEANUT BUTTER 10. GRAHAM CRACKER SNACKS
FRIDGE SNACKS: 1. APPLESAUCE POUCHES 2. CHEESE STICKS 3. CLEMENTINES 4. SMOOTHIES 5. APPLES 6. YOGURT TUBES 7. LUNCHABLES 8. HUMMUS + PRETZELS 9. BABY CARROTS 10. SNACK PACKS 11. UNCRUSTABLES (*freezer item)
You can join Walmart+ for $12.95/month or $98/year and includes free same-day delivery on fresh, high quality groceries (there is a $35 order minimum and some restrictions apply). Members also receive free shipping with no order minimum (excludes most Marketplace items, location & freight surcharges).
Our Go To Lunchbox Items


Thank you to Walmart+ for partnering with my family on this post and to my readers for supporting my blog. I have made all my product purchases and all reviews are my own.