We are in full summer prep mode over here and are anxiously counting down the last few days of school!
If I'm being honest, I learned a lot last summer and am hoping I've done a better job at organizing and balancing a variety of camps and activities for both kids, travel, rest, vacations, and work this year.
In preparation for a fun summer ahead, I've been stocking our pool bag with new dive toys and sunscreen, our cars with backup towels and mosquito repellent, our pantry with Gatorades and snack crackers, and our garage with sidewalk chalk and water balloons.
However, out of all the things we've got ready for summer…everyone in the family is most excited about our new backyard ping pong table!!!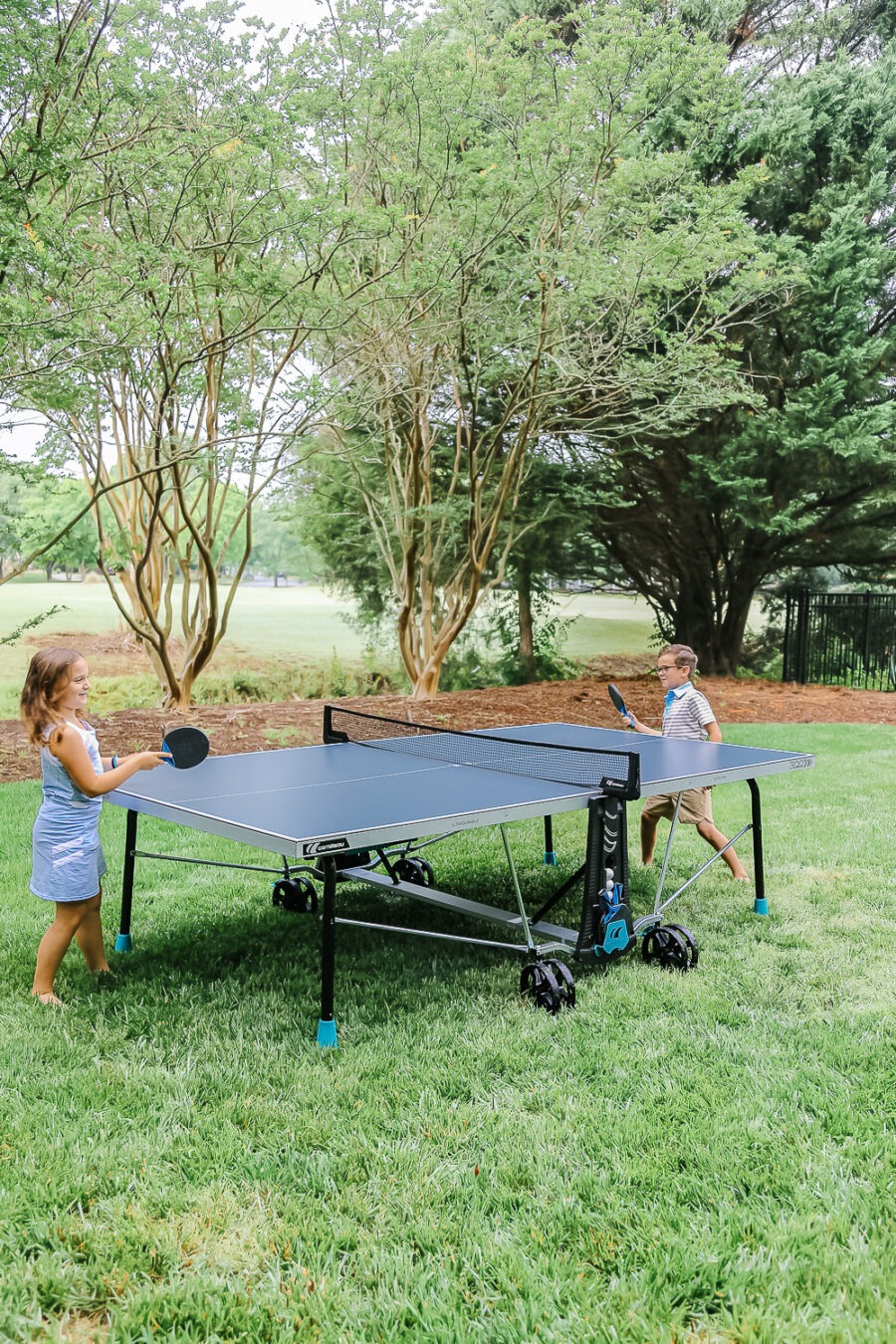 Allow me to introduce Cornilleau, a luxury ping pong and billiards company manufactured in France! The company is known for its weather-resistant and ultradurable ping pong tables. And we were incredibly excited to partner with them and share our new 300X outdoor ping pong table!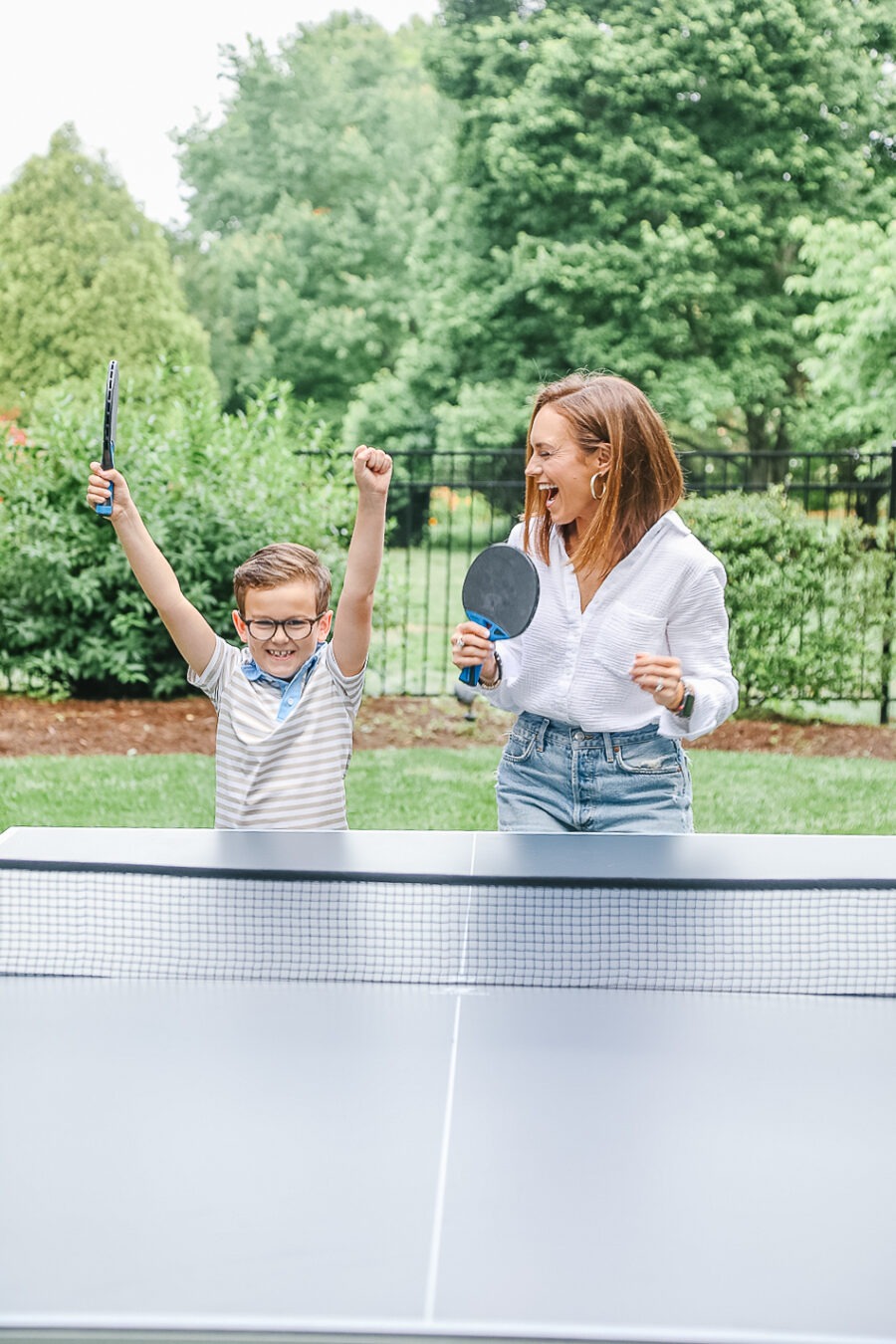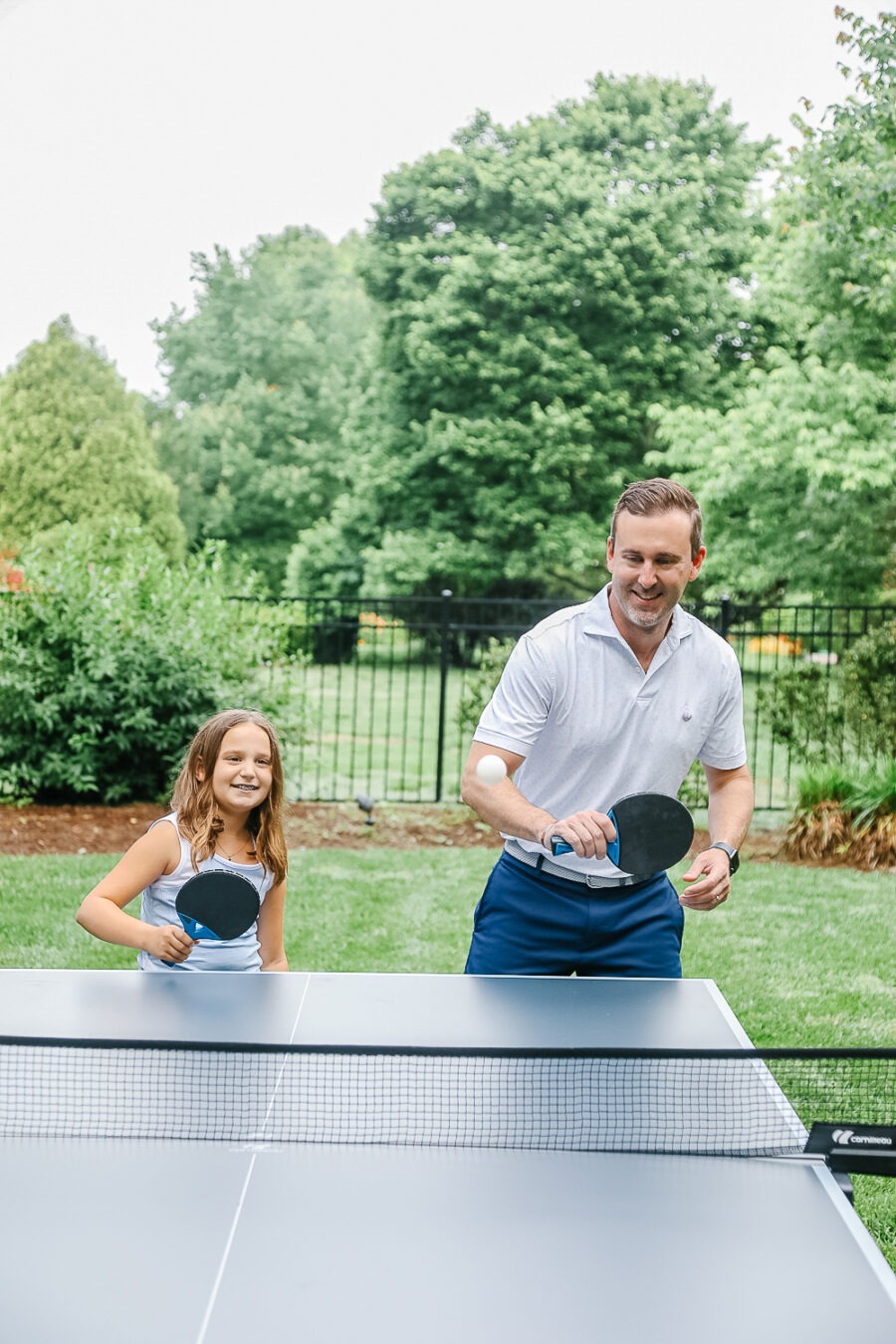 This beautiful, all-weather Cornilleau table features a playing surface with anti-glare coating, point counters for keeping score, swivel feet for adjusting to uneven terrain, a retractable and tension-adjustable net, and built-in storage for storing up to 4 paddles and 4 balls.
And when you aren't using your table, you can easily and safely fold it up for storage using a patented 16-point locking system for maximum safety.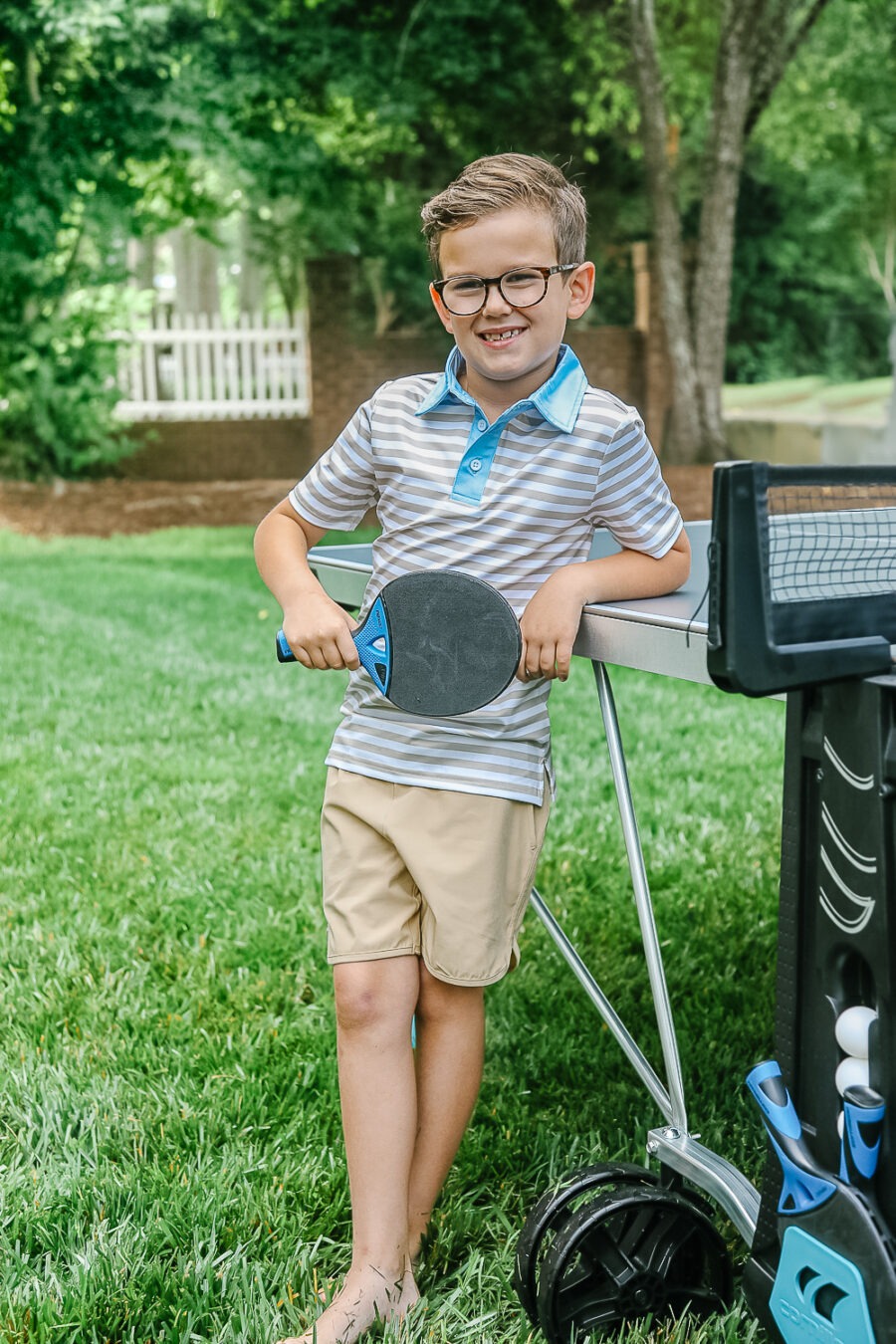 We can't wait to spend our first summer together in our new backyard playing LOTS of ping pong!
Through July 16, Carolina Charm readers can save 10% on a table using code 'Carolina10' at checkout!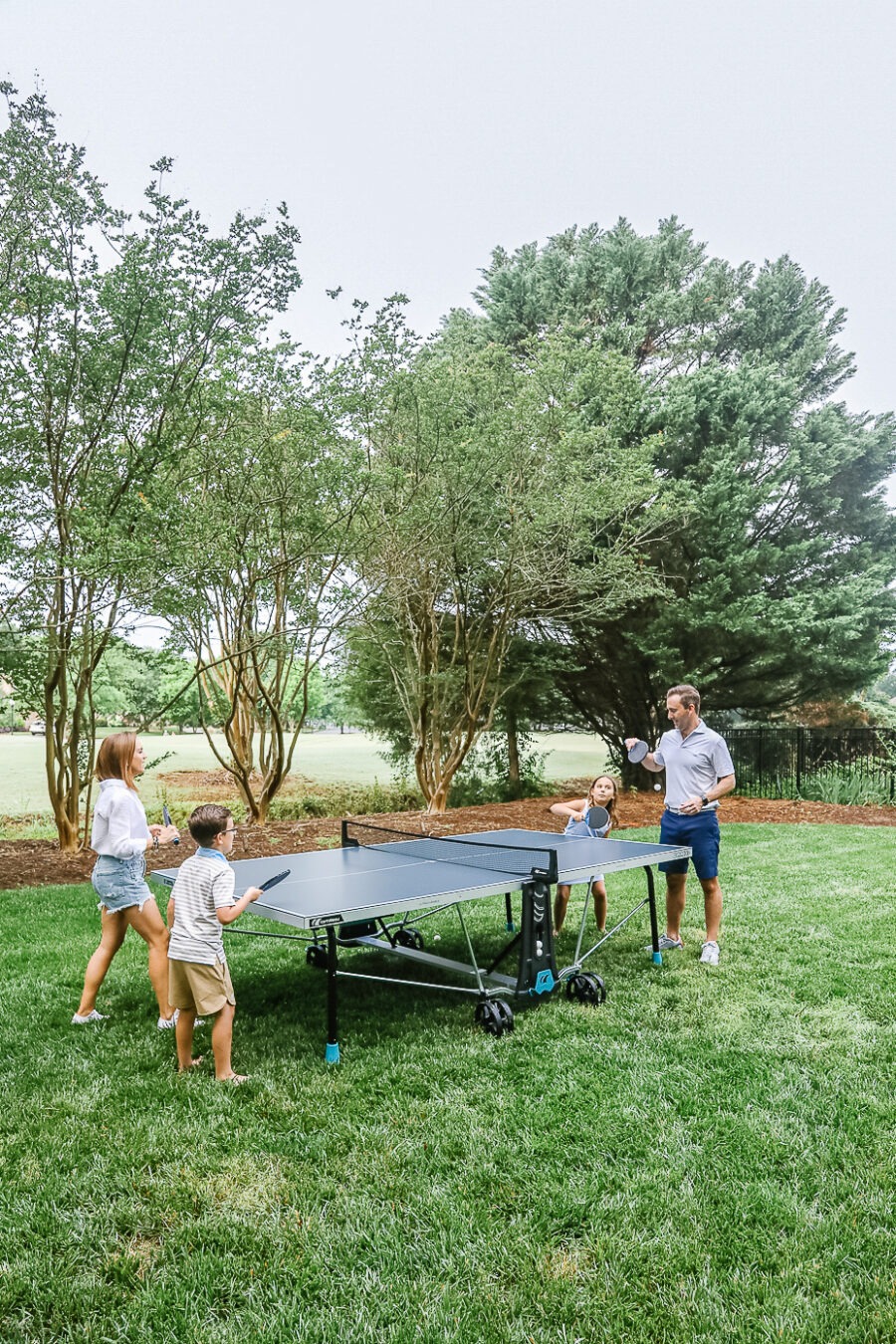 Thank you to Cornilleau for partnering with my family on this post and to my readers for supporting my blog.