Before I get down to today's 5, I wanted to thank you all for your feedback on my reader survey! I absolutely loved reading through all the comments and have been compiling a list of posts to write. I'm working on my next Day In The Life post for y'all.
1. Whole30 Greek Chicken Salad
This week I made Paleo Running Mama's Whole30 Greek Chicken Salad and it was a hit! I wasn't sure if the kids would eat it but they both picked out the ingredients they didn't like (avocado and red onion for Thomas & bell pepper, tomato and red onion for Caroline) and really liked the salad — especially the chicken and the salad dressing! And for Matt, I air fried vegan "crispy tenders" to top his salad with in lieu of chicken. We will definitely be keeping this recipe in our salad rotation.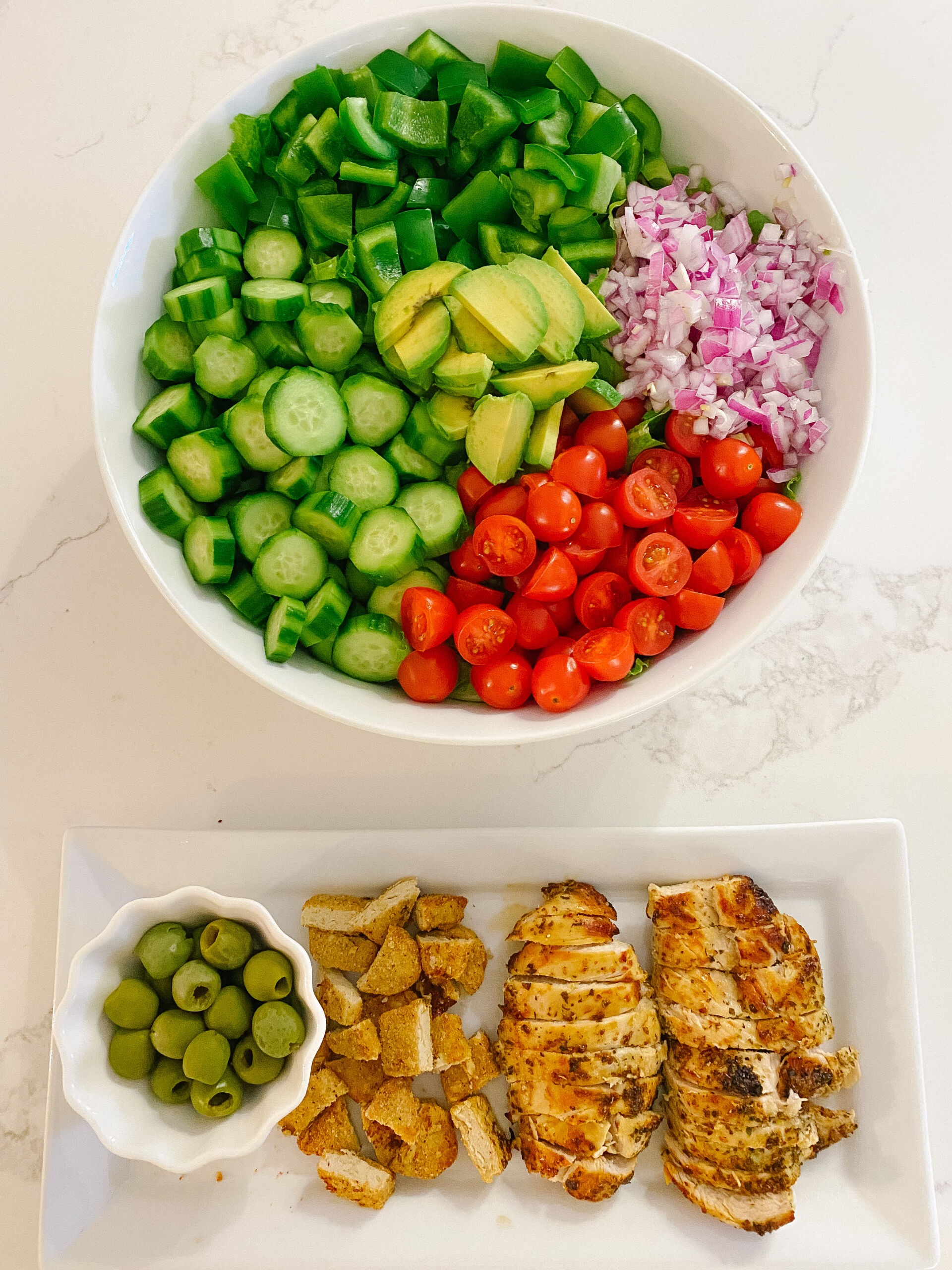 2. MAC Paint Pot
I recently refilled my MAC Paint Pot which reminded me to share it with y'all! I've been using this product in color Painterly since my wedding day makeup artist used it on me 10 years ago. I use it as an eye shadow primer or wear it by itself for a more natural look. I apply it with my fingers and it goes on creamy and dries quickly and beautifully — and it doesn't crease, flake or look heavy! I think this is one of my longest favorite makeup products now that I think about it. You can find it at Nordstrom / Target!!!!! / Ulta / Amazon
3. Alice Feeney Book Reviews
Rating 4.5/5: I really loved this thriller. While there were certain parts of the story line that were a stretch for me, it was a fun read with a wildly twisty ending.
Book Summary: Think you know the person you married? Think again…
Things have been wrong with Mr and Mrs Wright for a long time. When Adam and Amelia win a weekend away to Scotland, it might be just what their marriage needs. Self-confessed workaholic and screenwriter Adam Wright has lived with face blindness his whole life. He can't recognize friends or family, or even his own wife.
Every anniversary the couple exchange traditional gifts – paper, cotton, pottery, tin – and each year Adam's wife writes him a letter that she never lets him read. Until now. They both know this weekend will make or break their marriage, but they didn't randomly win this trip. One of them is lying, and someone doesn't want them to live happily ever after.
Ten years of marriage. Ten years of secrets. And an anniversary they will never forget.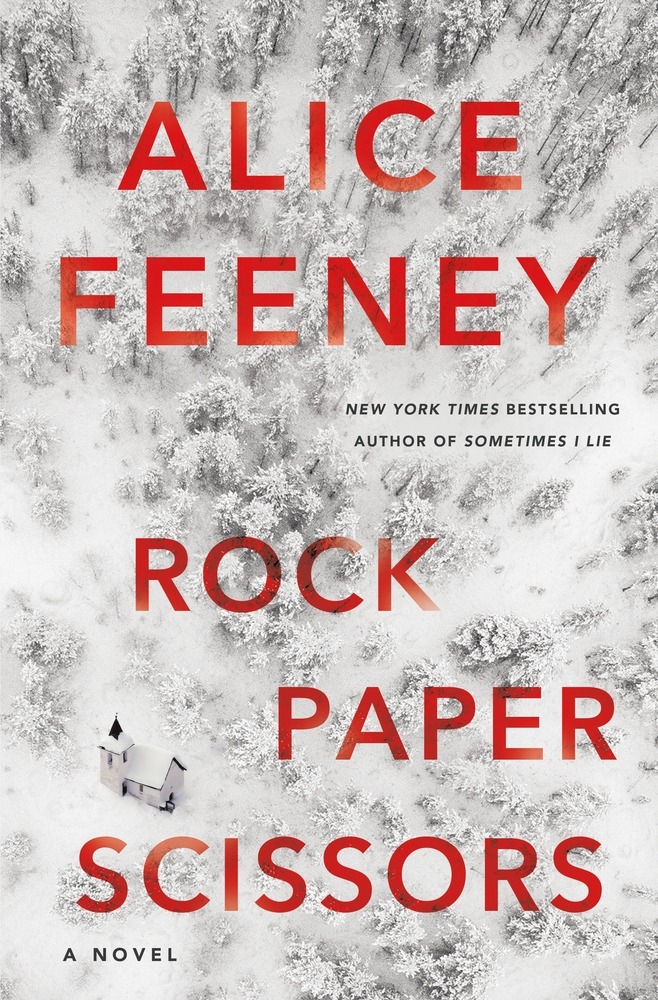 Rating 4.5/5: I enjoyed Rock, Paper, Scissors so much that I decided to rent another audio book by Alice Feeney and my goodness it did NOT disappoint! I especially loved that I spent the entire book trying to guess the ending and was totally wrong. I blew through this book in 2 days and really loved the narrators (the murderer voice is sooooo creepy) and suspenseful plot.
Book Summary: There are two sides to every story: yours and mine, ours and theirs, His & Hers. Which means someone is always lying.
When a woman is murdered in Blackdown, a quintessentially British village, newsreader Anna Andrews is reluctant to cover the case. Detective Jack Harper is suspicious of her involvement, until he becomes a suspect in his own murder investigation. Someone isn't telling the truth, and some secrets are worth killing to keep.
His & Hers is a twisty, smart, psychological thriller. A gripping tale of suspense, told by expertly-drawn narrators that will keep readers guessing until the very end.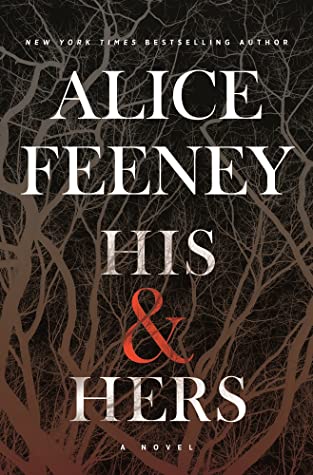 4. Day & Night Cereal Bar
Last weekend we took the kids to Day & Night Cereal Bar for a little treat after getting their shots! We've been wanting to visit this cute little shop for awhile and it definitely did not disappoint! Both kids ordered milkshakes with their favorite cereals mixed in and devoured them. And as soon as I finish whole30, we will definitely be taking a trip back!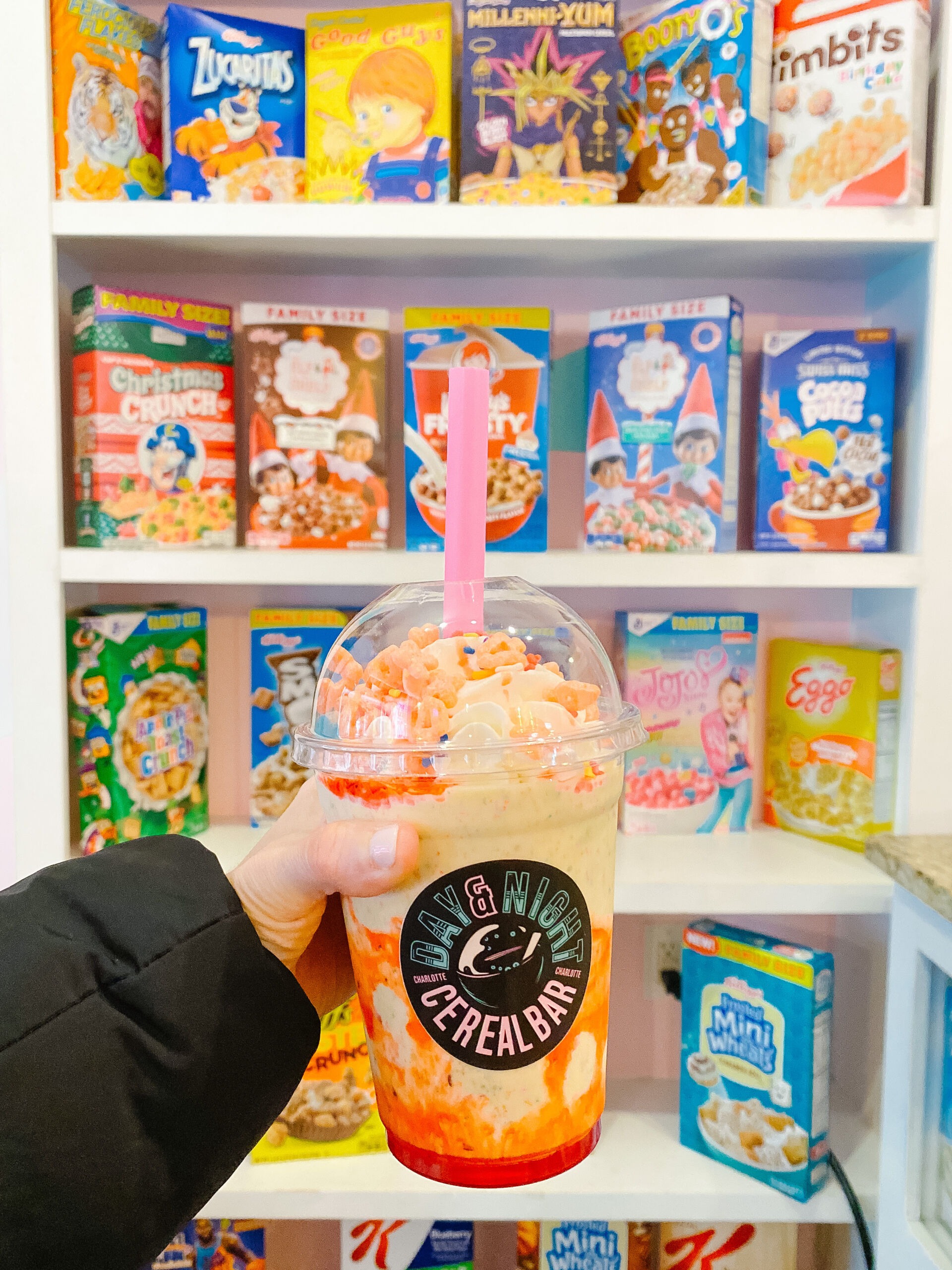 5. Mascara Recommendations
I recently shared on Instagram that I was looking to try a new mascara after the quality of my longtime favorite started to go down. I polled y'all for your favorite mascaras and received recommendations for 51 types of mascara!!! It took me awhile to round them all up and I decided I'd share the most popular recommendations for those of you who asked!
Reader Favorite Mascaras
A few notes about the results…
First, Thrive was the most popular recommendation, however, it was the ONLY mascara that several readers mentioned they did NOT like. Most of you who said you did not like it mentioned that you switched to Ilia.
Right behind Thrive was a TIE between Essence Lash Princess and lia Limitless Lash. My goodness, almost every single person who recommended this Lash Princess RAVED about it and I was sold just by reading the first few reviews.
So I ended up grabbing Essence Lash Princess to try first! I've been using it for over a week and like it.
In Case You Missed It