My viral pumpkin dip is one of our favorite fall treats.
The kids always go WILD over this delicious dip and look forward to it every fall. And thanks to my Walmart+ membership, I was able to get all of my ingredients delivered straight to my door just a few hours before the kids hopped off the bus.
I've been whipping up this delicious recipe since 2011 and cannot even count the number of batches I've served to friends, family, neighbors, etc. The recipe is seriously a breeze to throw together, requires only 5 ingredients and you can store leftovers in the fridge for a few days.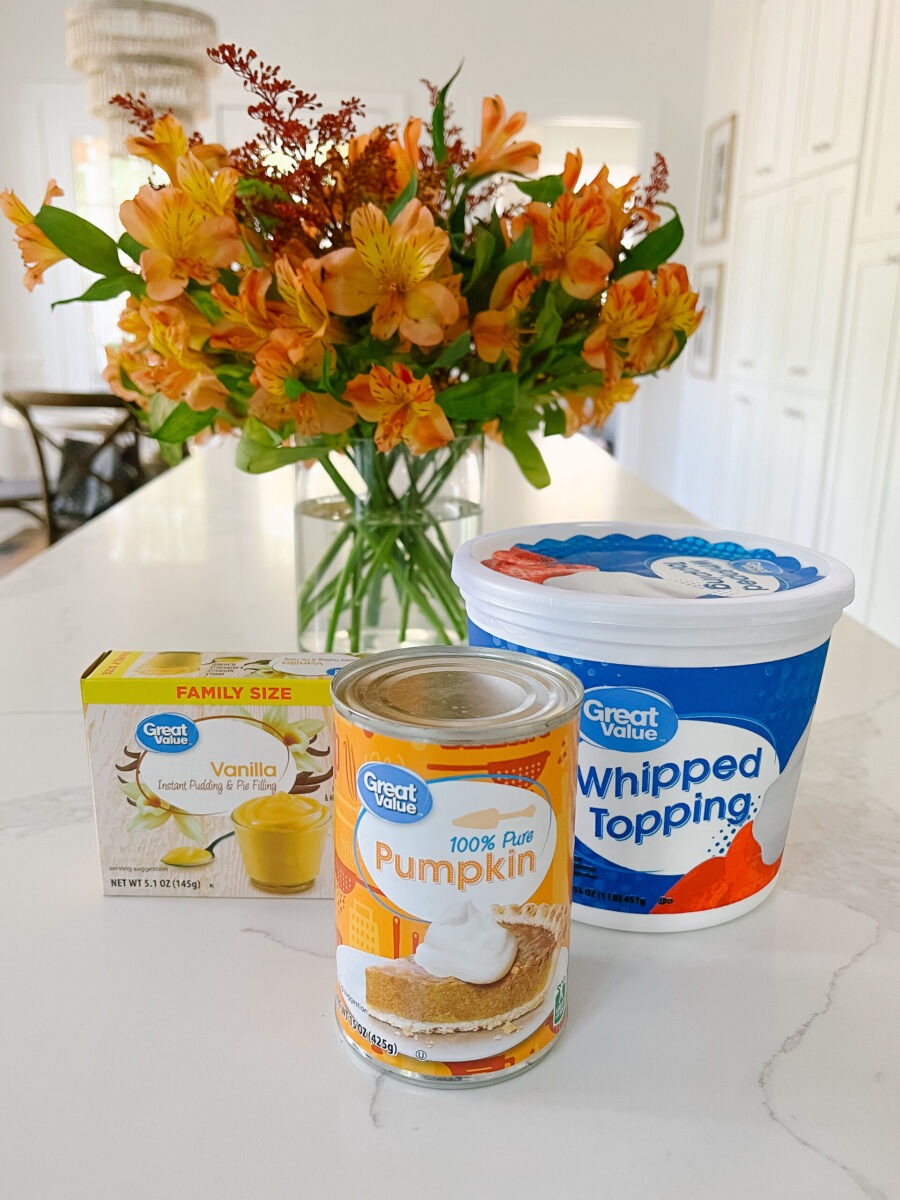 Recipe Ingredients
Shop Ingredients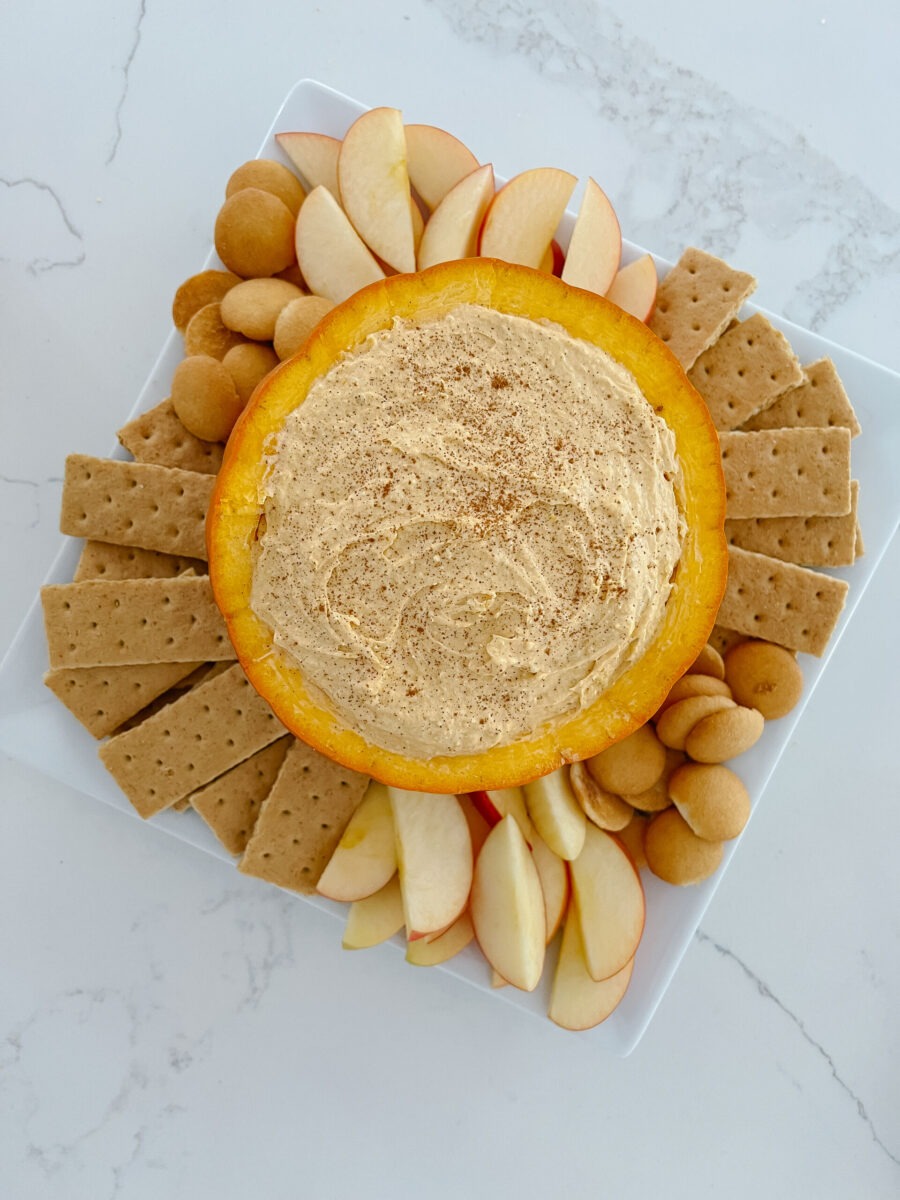 What to Serve with Pumpkin Dip
Get creative with your dippers! I love to serve mine with fresh apples, vanilla wafers, and graham crackers. I've also had friends make it and serve with ginger snaps, pretzels and so many other fun wafer/cookies.
Shop Pumpkin Dip Dippers

This treat is also such a fun gift to give teachers, neighbors, bus drivers, coworkers, etc. Just fill some food storage containers or mason jars with your dip and include a few bags of mini vanilla wafers!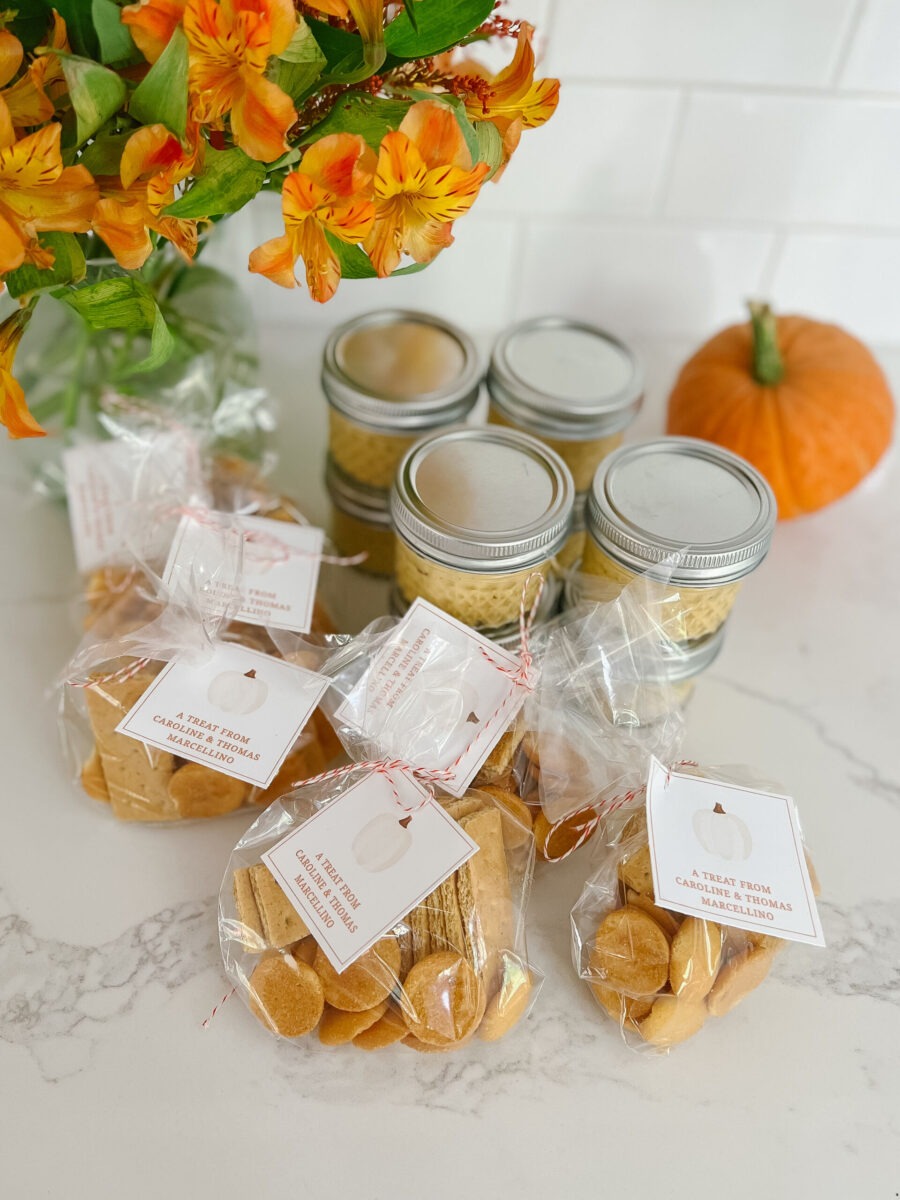 Pumpkin Dip Treat Supplies

Walmart+ Membership
You can join Walmart+ for $12.95/month or $98/year and includes free same-day delivery on fresh, high-quality groceries at the same low prices as in store (there is a $35 order minimum and some restrictions apply). Members also receive free shipping with no order minimum (excludes most Marketplace items, location & freight surcharges).
Walmart+ members can save up to 10¢ per gallon on every gallon at over 1,000 fuel-stations nationwide (fuel discount varies by location & station, subject to change.). Claiming the fuel savings is easy! Just head to any participating station, sign into your Walmart+ account in the Walmart app, follow the instructions, select your grade and begin fueling!
NEW BENEFIT — Walmart+ members get 6 free months of Spotify Premium (not available to Walmart+ trial members or Spotify users who have already tried Premium)! Enjoy listening to ad-free music.