October was my month to host Supper Club this year! I've hosted lots of dinner parties with these ladies over the past 6 years but this year's spooky theme may have been my favorite (although my Favorite Things Gift Exchange was a close second)! One of the best parts about Supper Club for me is going all out once a year with a special dinner. I put a lot of thought and planning into my menu and tablescapes which usually consists of lots of fresh flowers (I'll never be able to beat my floral table runner) and decided to do something different for October! I wanted our dinner party to be spooky and moody but still pretty.
Here's how it turned out…
The Tablescape
For my centerpiece, I laid down some black creepy cloth, added my favorite candle sticks with black taper candles, then I added in dried eucalyptus, dried hydrangeas (from my yard) and lots of dried lavender (which added an amazing fragrance). Once all my flowers were in place, Matt finished off the centerpiece with spider webs and lots of little spiders.
Placesetting Sources

The Menu
Cocktails
I wanted an extra fun cocktail so I grabbed dry ice from the grocery store to add a little smoke to my skeleton pitcher filled with blackberry margaritas (made by Matt!). I love how the cocktails turned out. They were festive and delicious!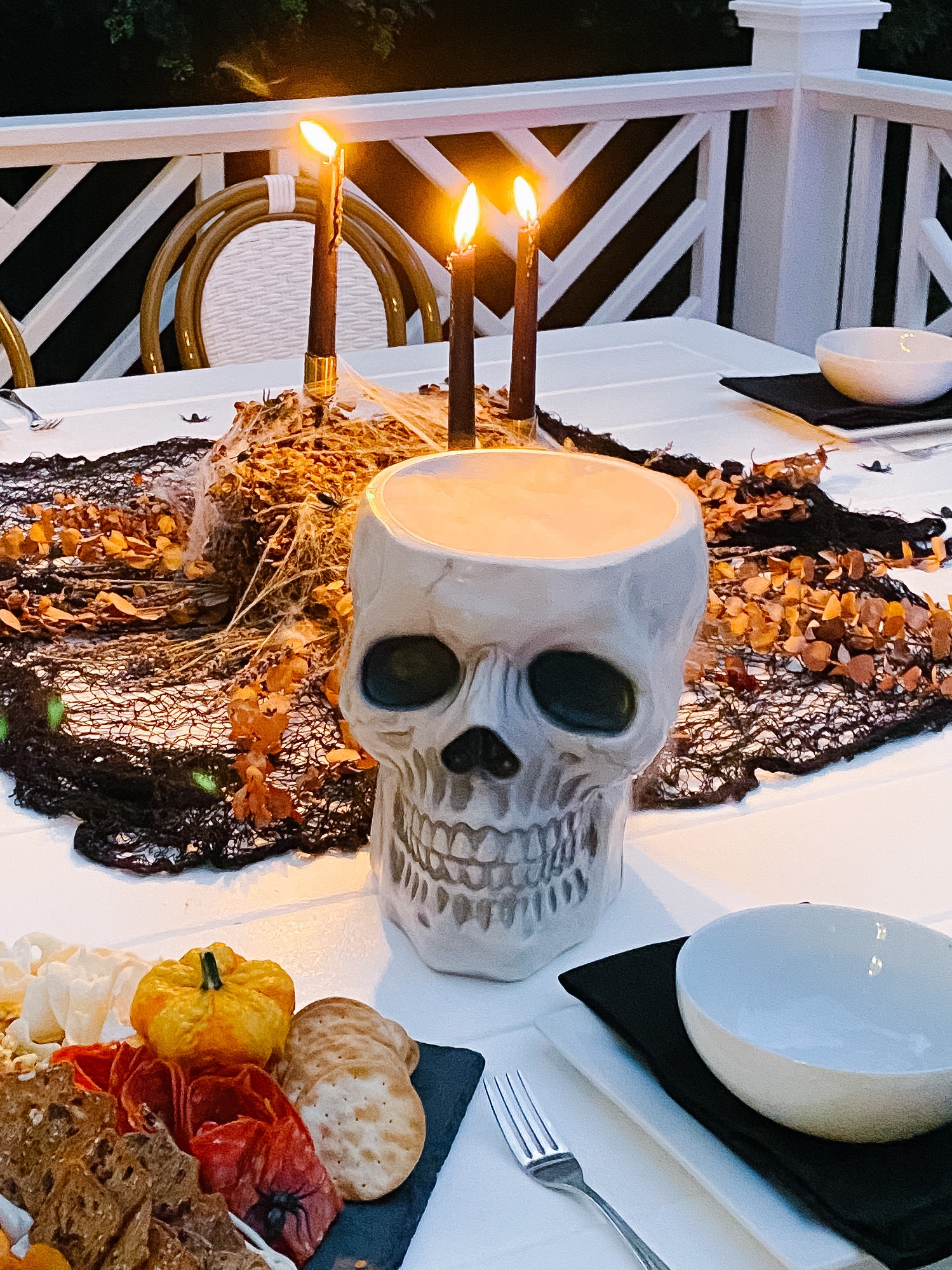 Appetizer
For an appetizer, I made a skeleton charcuterie board with lots of snacks. I started with a mini skeleton and mini pumpkin on top of my slate platter then filled it in with lots of goodies.
I grabbed most of my charcuterie board items from Trader Joe's which included 3 types of meats (prosciutto, salami and capocollo), ghost chips, candy corn, caramel popcorn, fruit (dried apricots & blackberries), cranberry covered goat cheese log, a few types of crackers (water crackers, sweet potato crackers, fig crackers) and sprinkled in a few spiders for extra creepiness.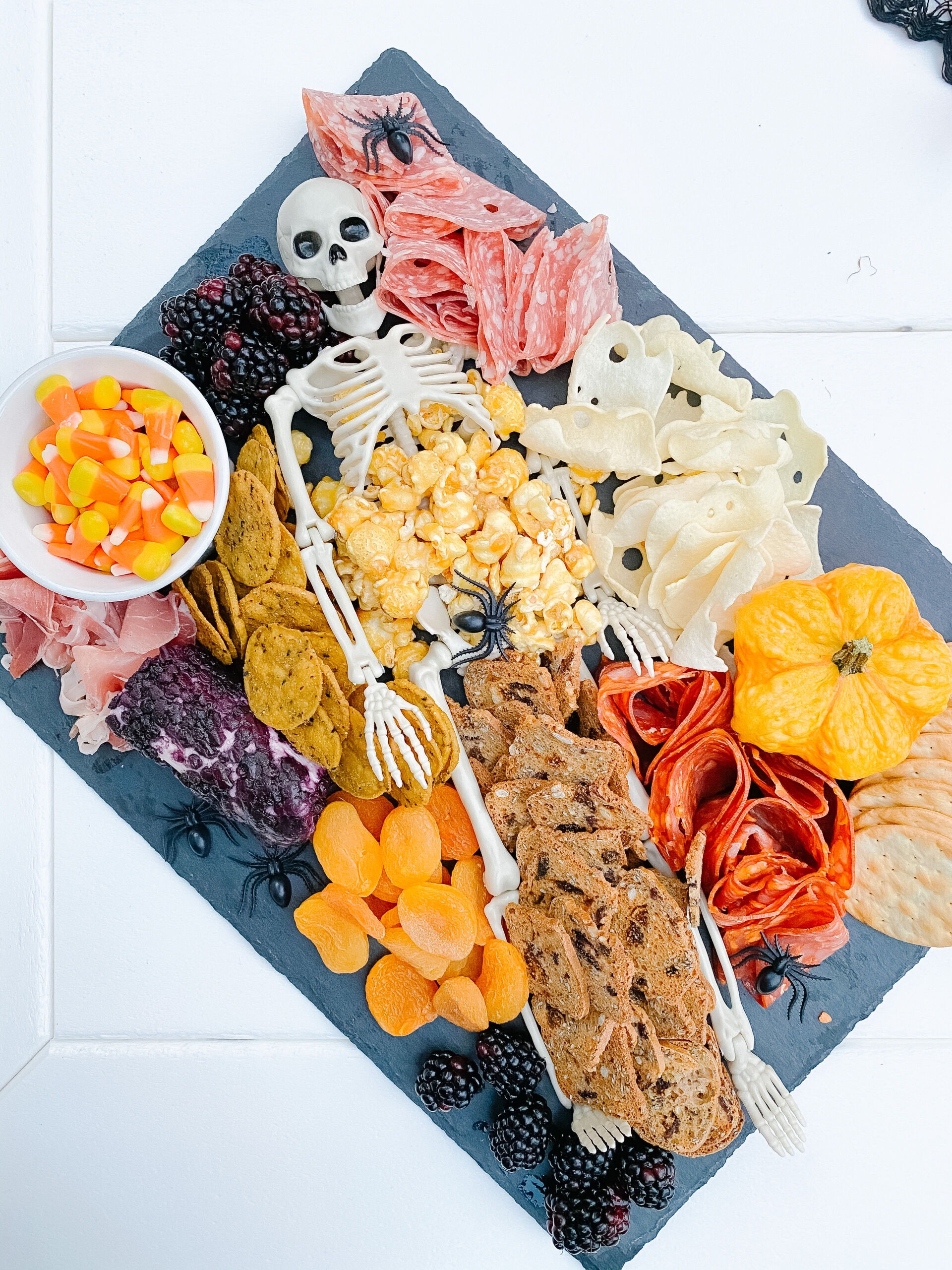 Dinner
After falling in love all over again with my lasagna soup, I knew I wanted to serve it for dinner this year. It's so easy to make and really is amazing. I also made a fall pear salad and baked some rolls to go alongside the soup. I got lots of compliments on the delicious cornbread swirls too. I just discovered these a few months ago and they are insanely amazing — and straight from a can!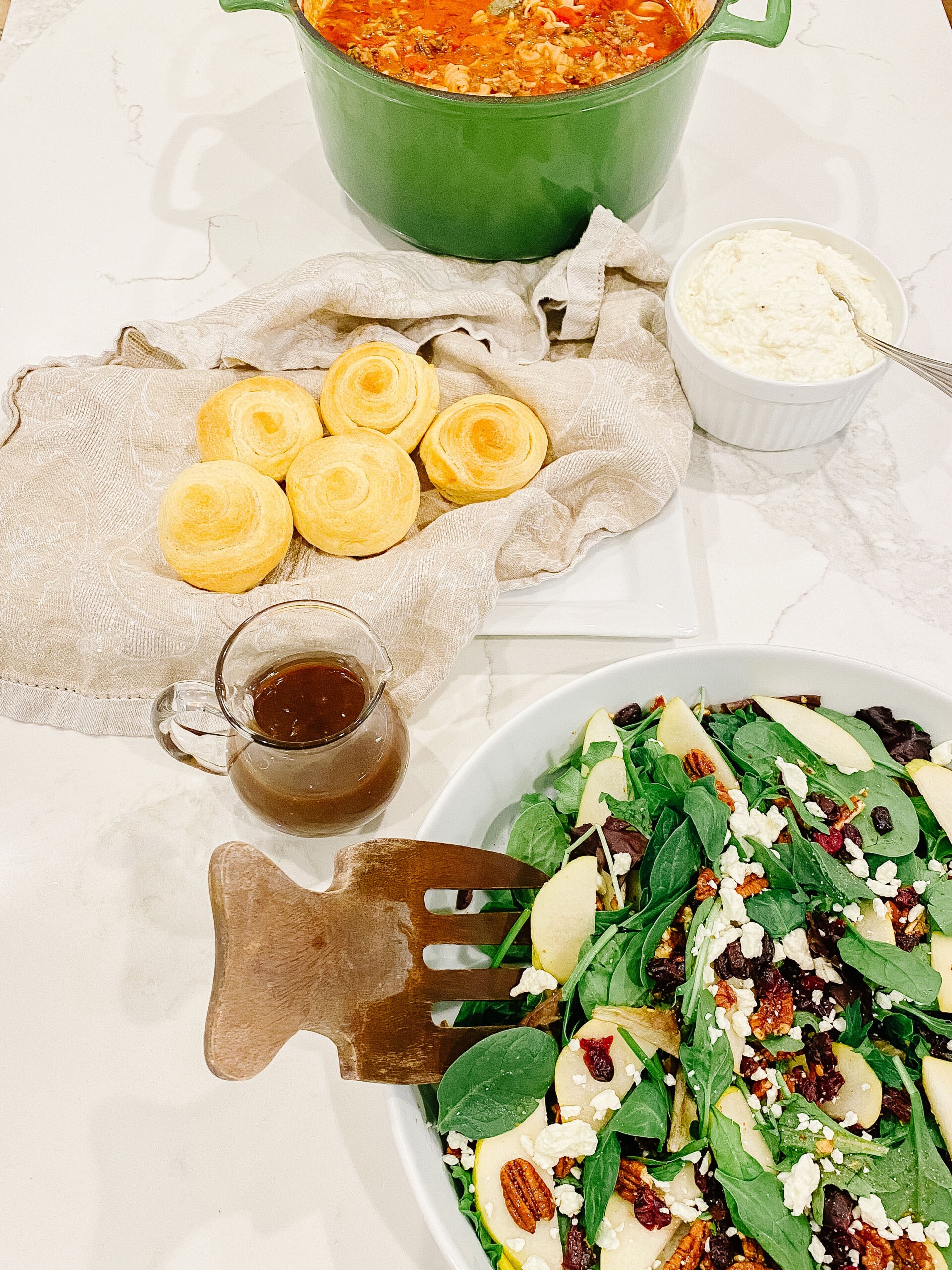 Dessert
The dessert cups were the perfect treat following dinner. In wine glasses, I layered chocolate pudding, whipped cream (with crushed oreos mixed in), and a thick layer of crushed oreos…then finished it off with a spider! These were a huge hit and everyone loved them.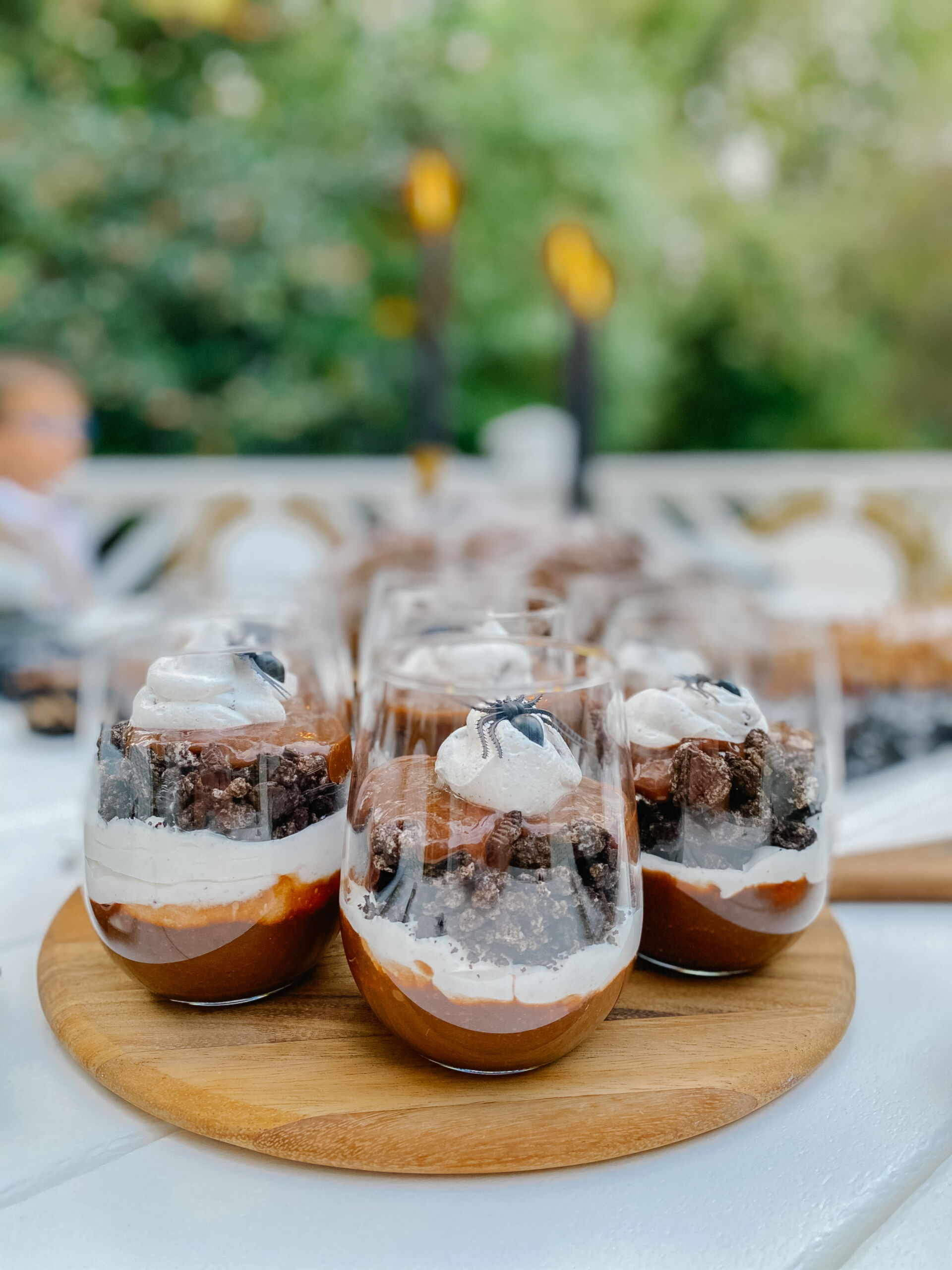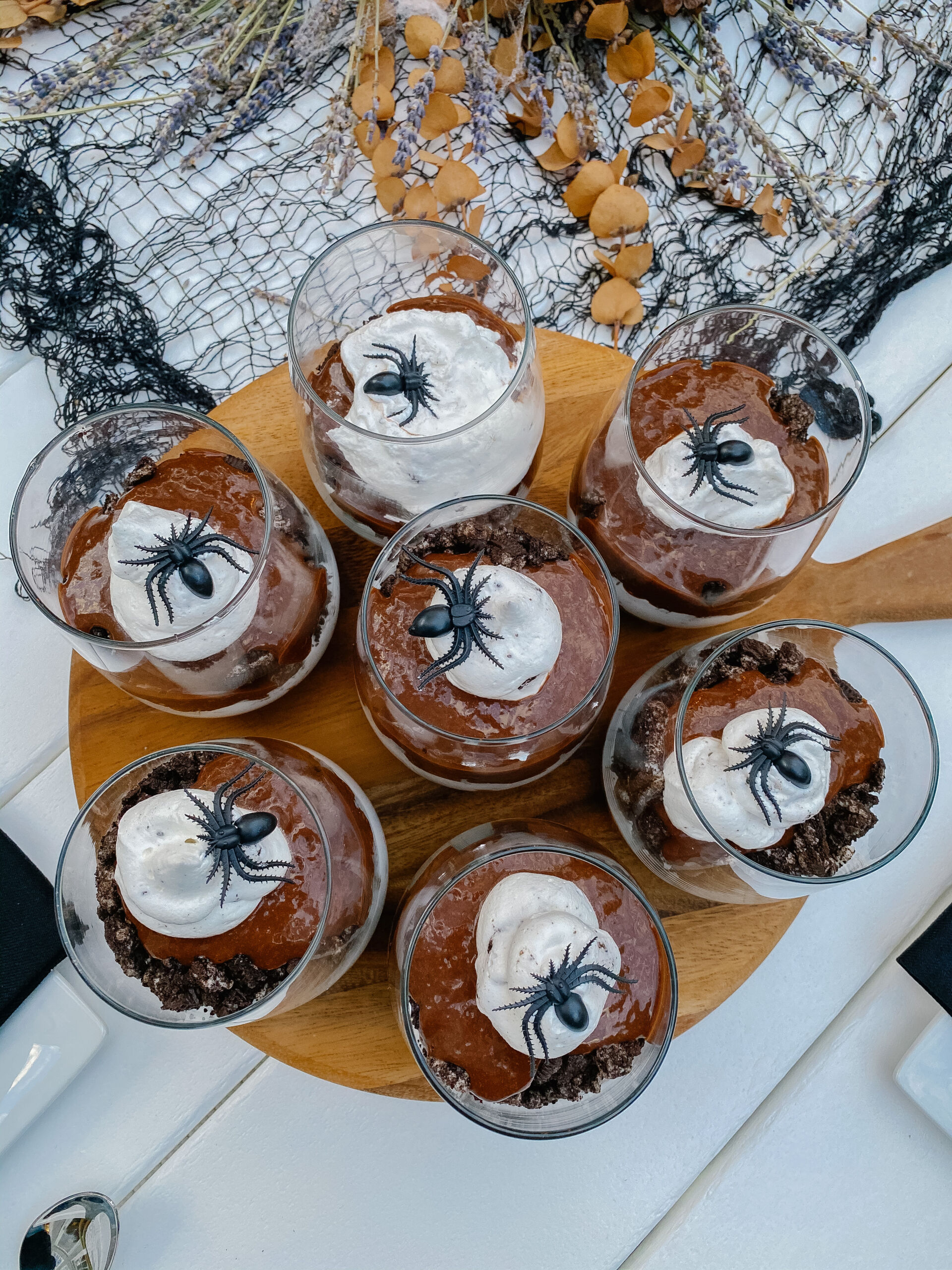 Although we were missing two of our girls, it was SO nice to all be back together!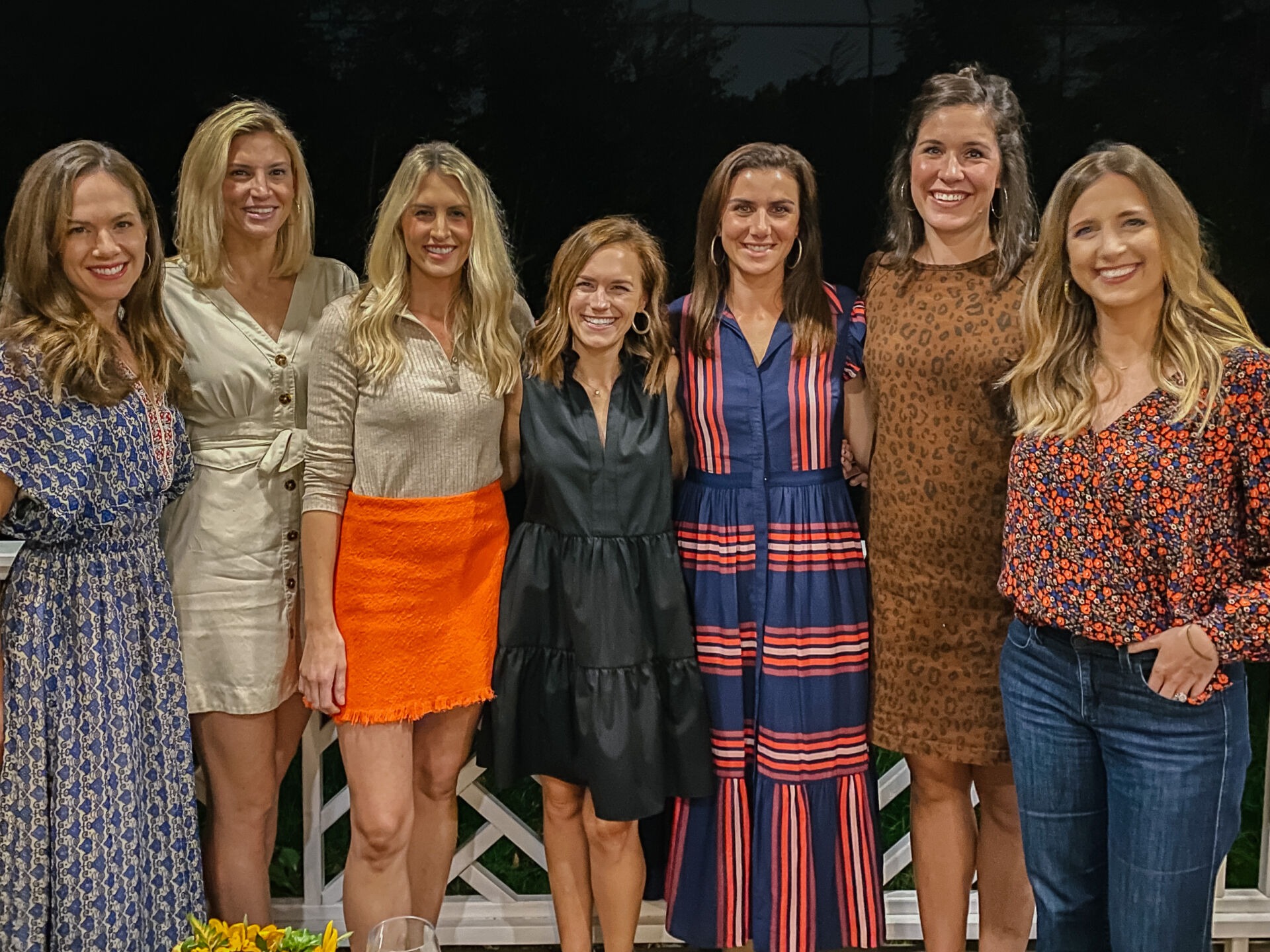 My Previous Supper Clubs