My friend Emily hosted Supper Club this month! It was perfection.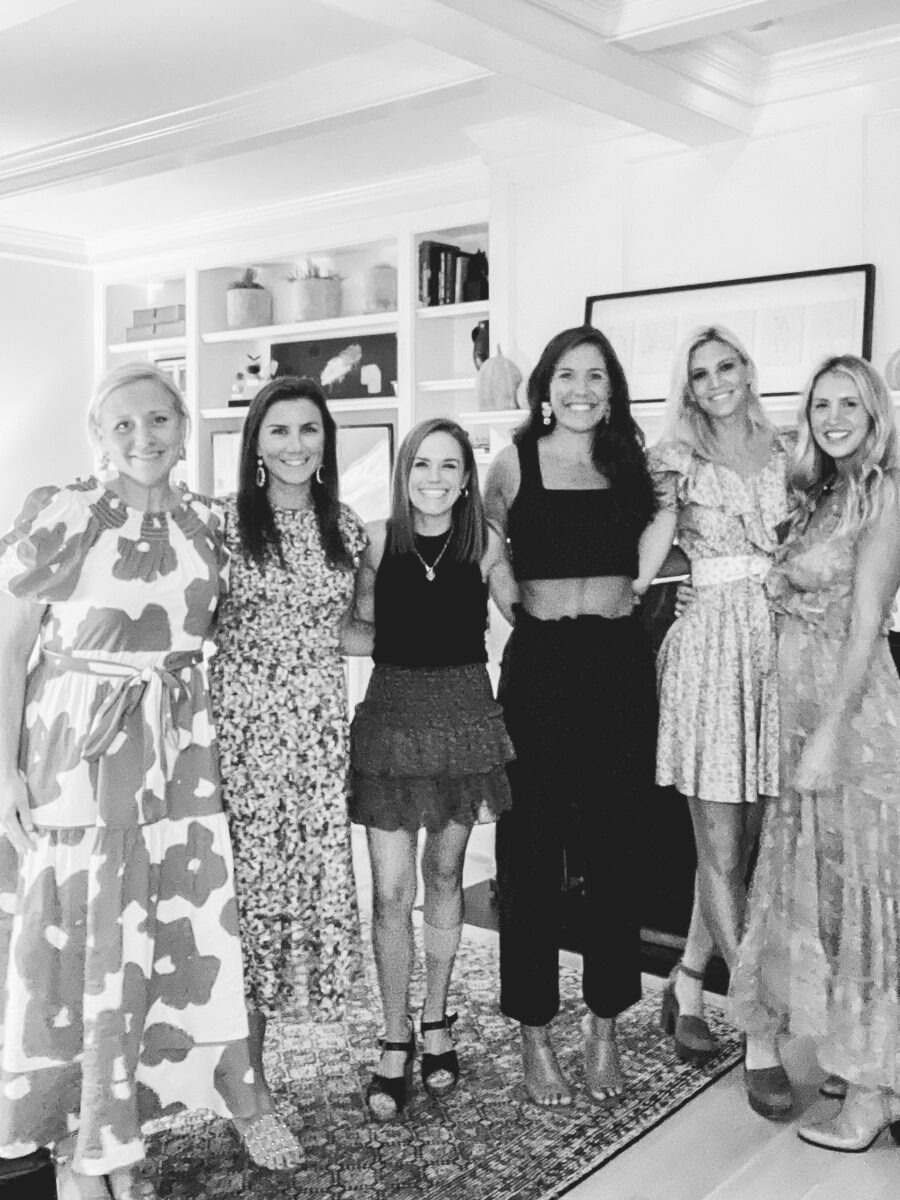 As we arrived, Emily welcomed us with Charred Grapefruit & Mezcal Paloma Sour cocktails which were right up my alley! I LOVE mezcal and these were incredible. I absolutely cannot wait to recreate these.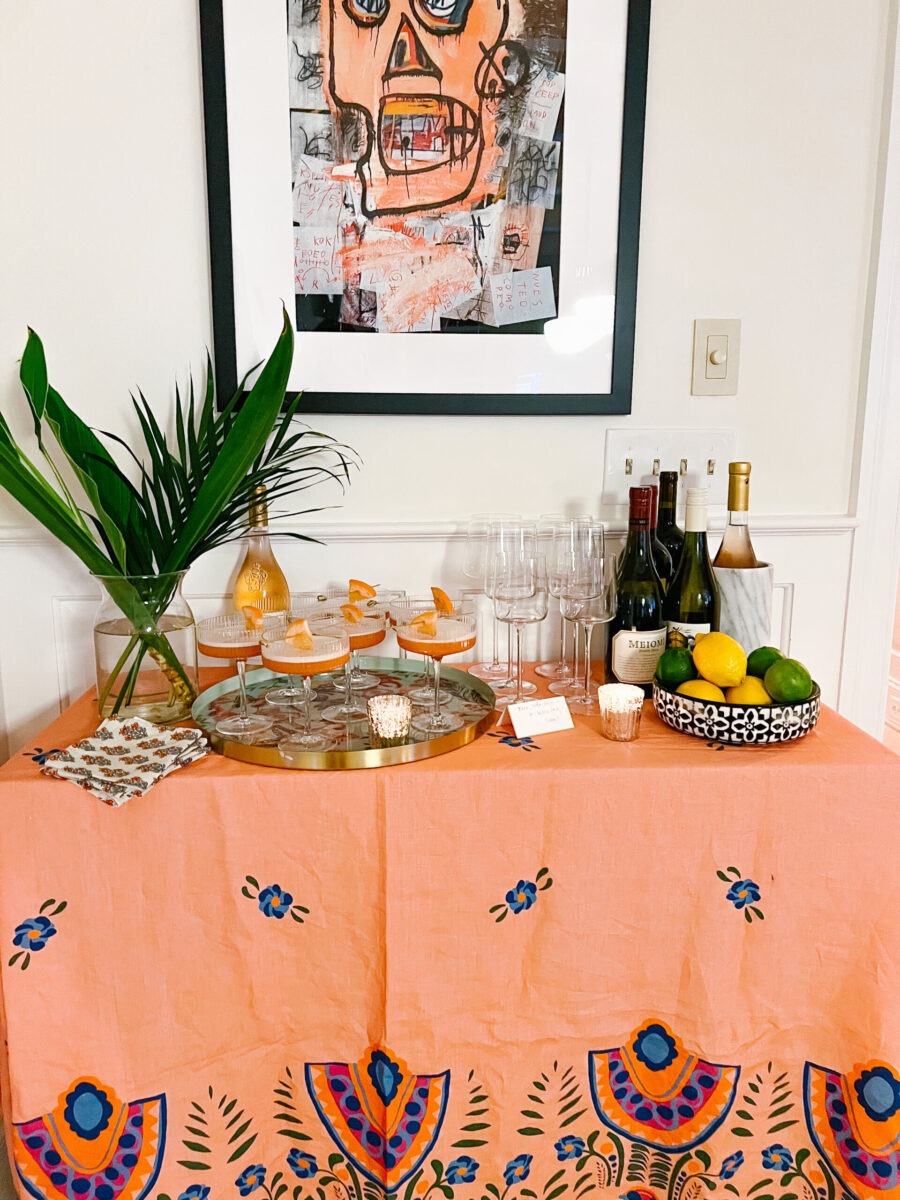 Look at this gorgeous dinner table! It was dark, moody, and perfect for fall.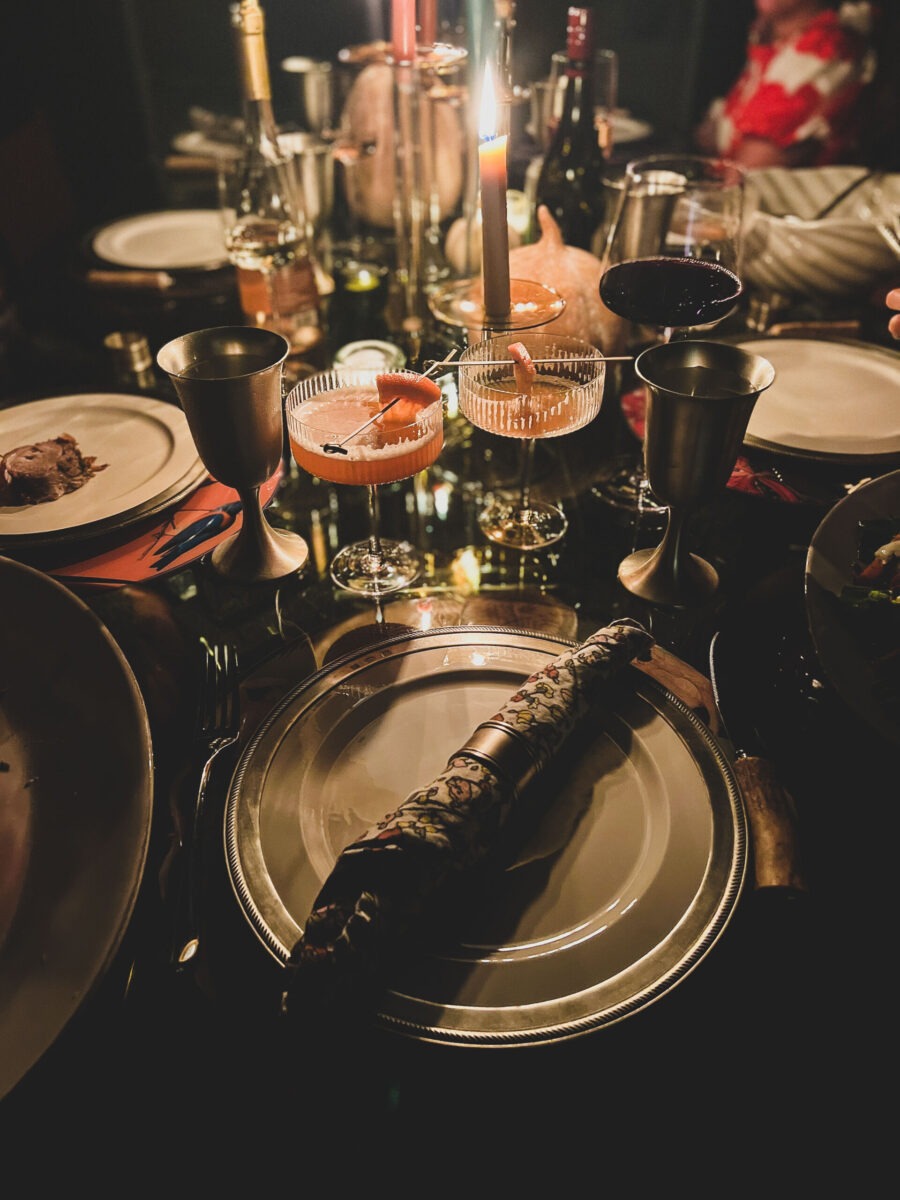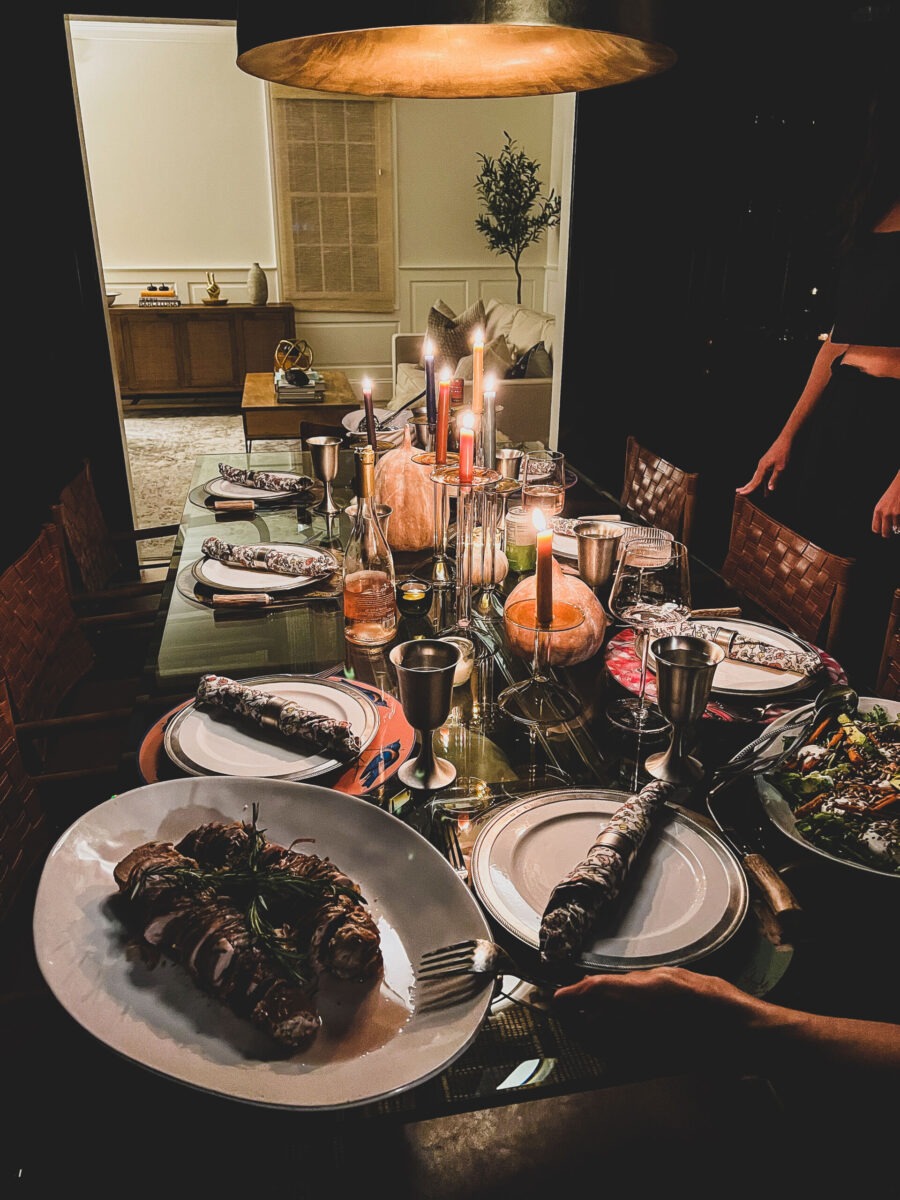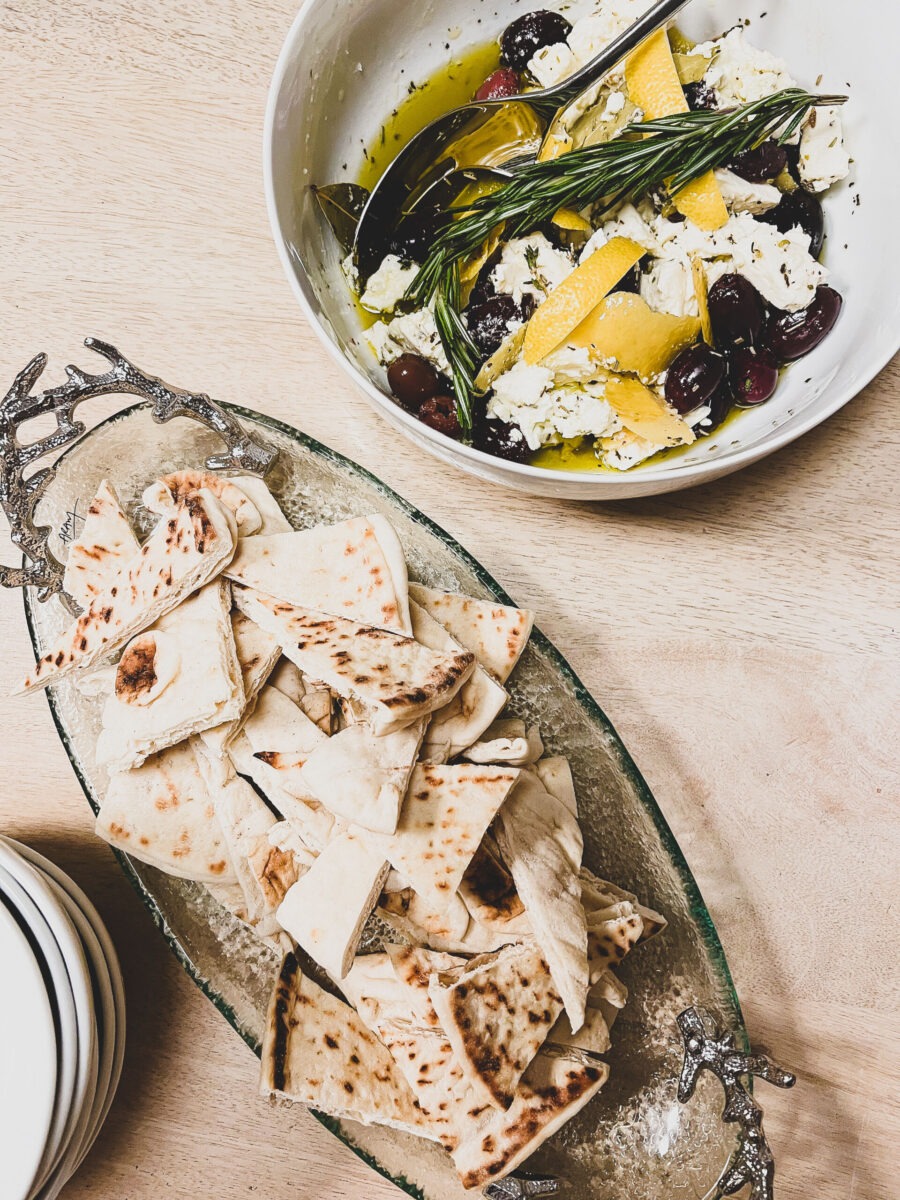 For dinner, Emily really spoiled us with an incredible spread of Herbed Pork Tenderloin, Roasted Carrot & Avocado Salad, and Spiced Sweet Potatoes with Honey Whipped Goat Cheese. And cookies for dessert!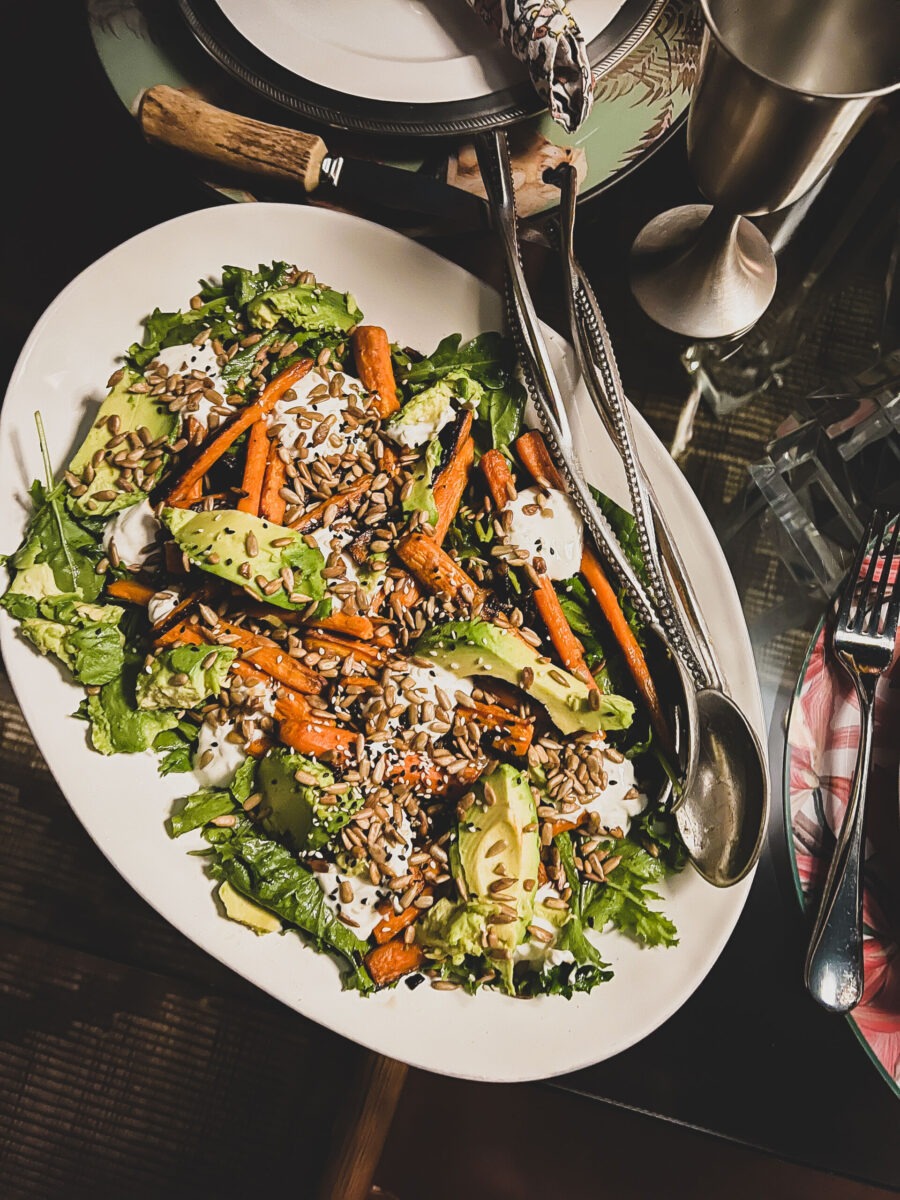 It was so wonderful to have the girls together (we were missing two friends!). The food and drinks were phenomenal. And we had so much fun catching up after a busy summer!
You can find all my previous Supper Club posts HERE!